The Pod Generation is a sleek and thoughtful new sci-fi film that explores provocative questions about the future of human fertility. Set in a glossy near-future world, it follows a married couple, Rachel and Alvy, who are given the chance to have a baby grown in an artificial pod. This technological solution to pregnancy from Rachel's employer sparks debate between the ambitious, tech-embracing Rachel and her traditional botanist husband Alvy.
Written and directed by Sophie Barthes, known for cerebral sci-fi like Cold Souls, The Pod Generation uses this futuristic concept to craft an intelligent satire. It considers complex themes like the role of women in society, the ethics of bioengineering, and humanity's increasing disconnect from nature. While the dry humor doesn't always land, the film succeeds in prompting discussion about where we draw the line with innovations that tamper with life itself.
Critics have responded positively to The Pod Generation, praising Emilia Clarke and Chiwetel Ejiofor's nuanced lead performances as Rachel and Alvy. They also highlight the gorgeous production design and visuals that bring the sleek future world to life. Even when the storytelling falters in the final act, the stunning aesthetics and timely themes make The Pod Generation a sci-fi film very much worth watching. It's an thoughtful, if flawed, exploration of where unchecked technological advances could lead us. Stay tuned for our The Pod Generation review to see whether this movie is worth watching or not.
Immersive Futuristic Setting with Sleek Aesthetics
The Pod Generation constructs an impressively detailed view of its slick, technology-driven future world. With its minimalist architecture and abundance of screens, the setting has an appealingly sterile look that feels just around the corner. Sophie Barthes puts thought into worldbuilding flourishes both big and small to create an immersive sci-fi environment.
At the center of this future is Rachel's employer, the ubiquitous corporation Pegazus. Pegazus has its hands in everything from AI assistants to fresh air bars, wielding major influence over society. Theomonolithic tech company has helped automate many facets of life through its "cognitive assistants," which act as digital helpers and friends. These personable AI like Rachel's Elena handle tasks like preparing meals, selecting outfits, and monitoring moods. Their soothing voices and humanizing touches represent how technology has evolved to fulfill emotional needs beyond basic functions.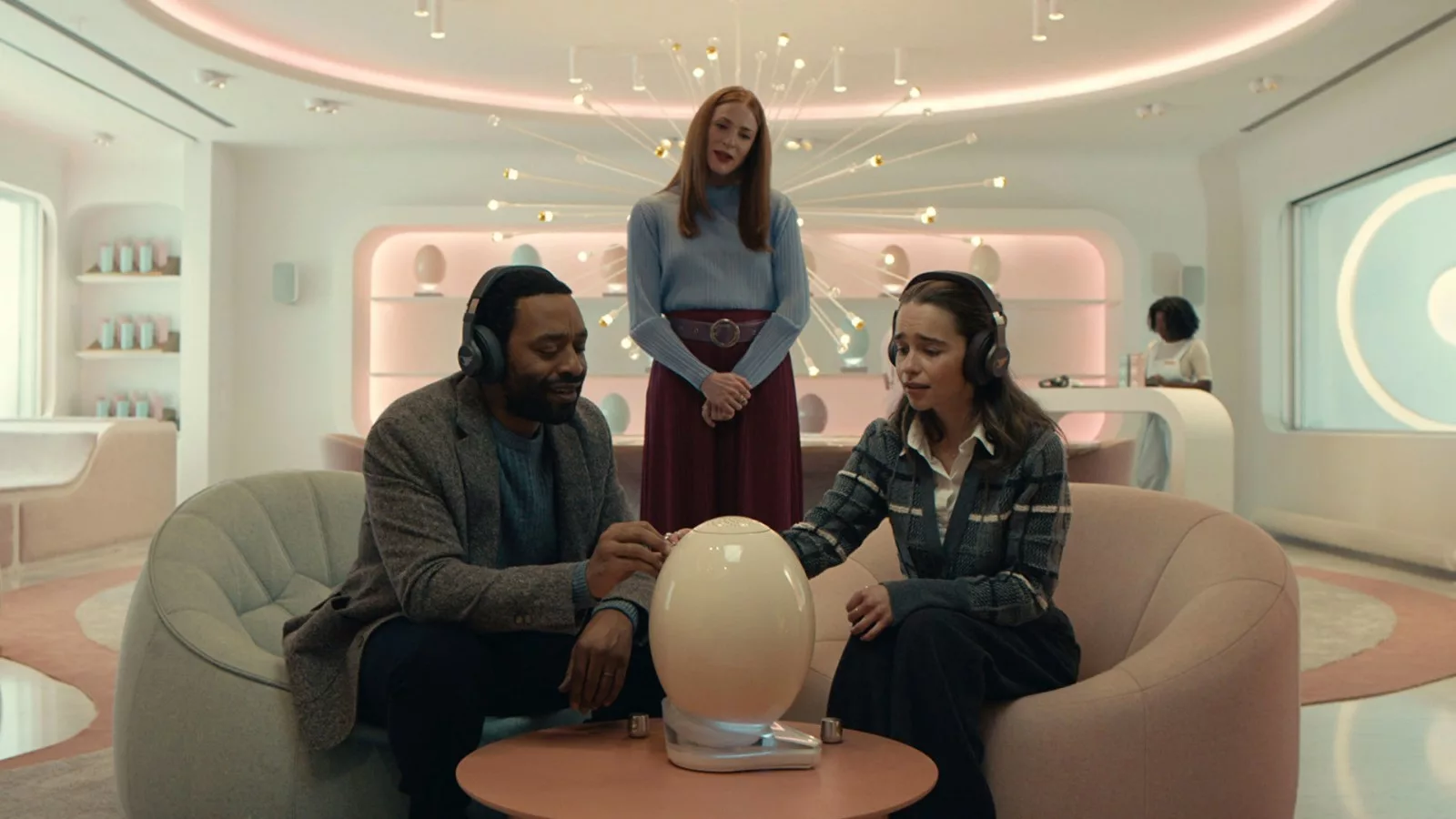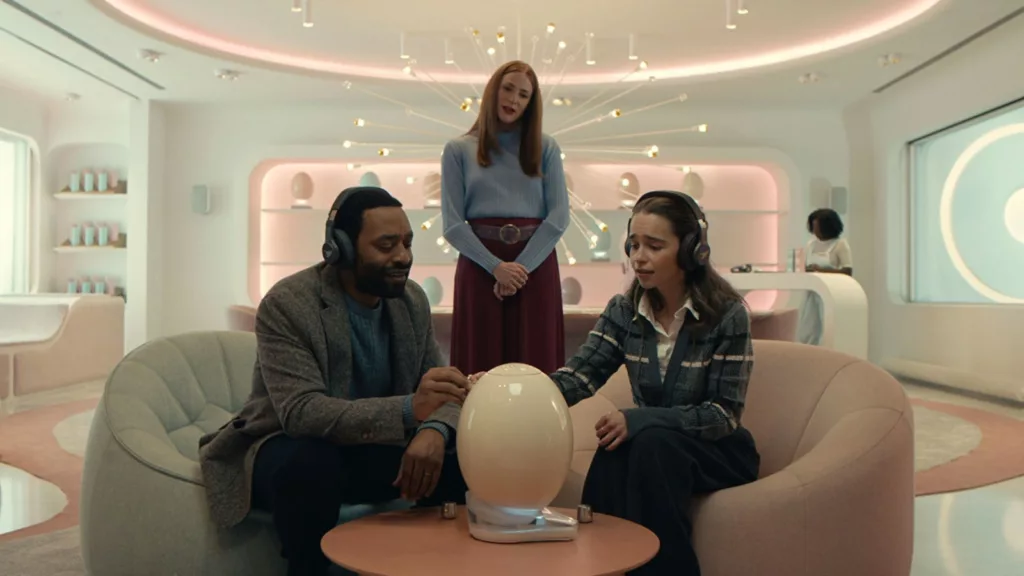 The assimilation of tech into daily life is also seen in the prevalence of "nature pods." These synthetic tree-like structures allow urbanites like Rachel a quick nature fix through VR forest walks or relaxing in an artificially generated breeze. Nature has become so distant it must now come in a pod. A related innovation is the fresh air bar, where people sit at a counter donning oxygen masks attached to terrariums to sample purified air. These clever details underline humanity's separation from the natural world.
This tech-centric lifestyle reaches its apex at Pegazus's Womb Center. Bathed in soft lights and minimalist egg-inspired decor, the womb center enables babies to grow in artificial pods. This represents the ultimate control of science over human biology. Yet the clinical surroundings and disruption of childbirth feel strangely dystopian despite the stated benefits. Through these kinds of additions, Barthes raises thought-provoking questions without heavy-handed exposition.
From household AI to corporate birthing pods, the world of The Pod Generation may be unsettling, but it certainly feels possible. Barthes' commitment to building a believable sci-fi environment pays off in making the film's themes resonate.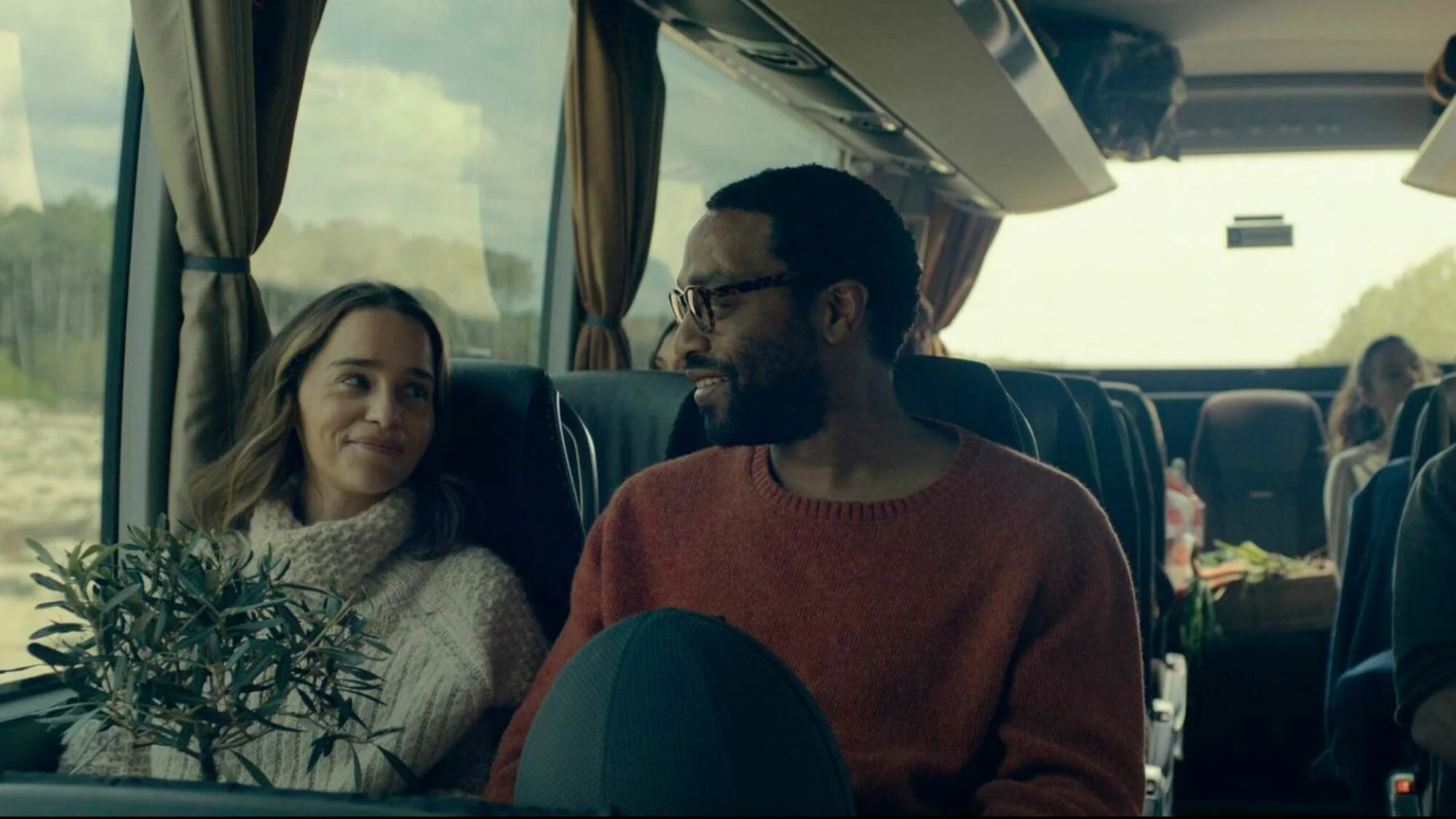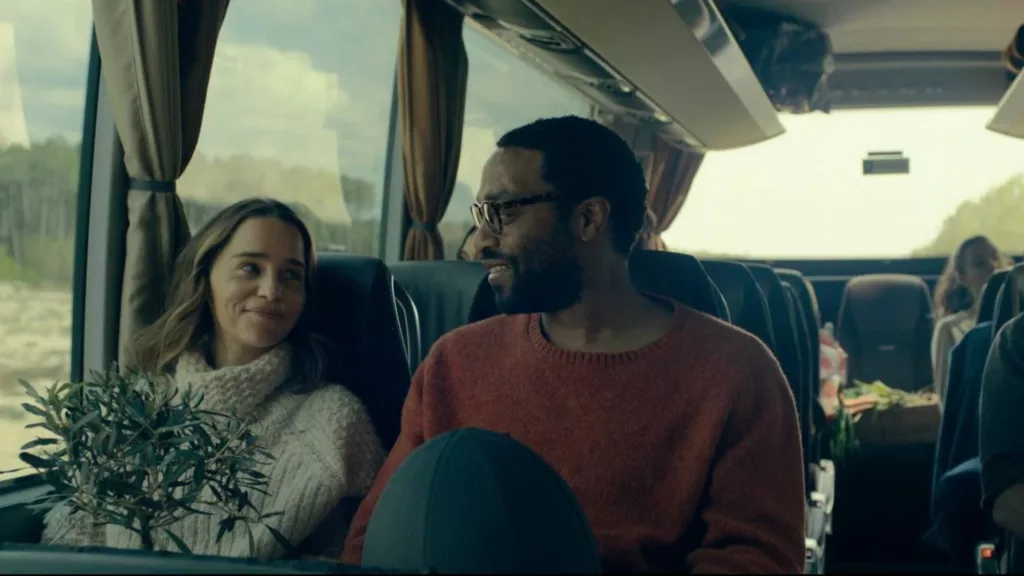 Complex Leads Brought to Life by Clarke and Ejiofor
At the heart of The Pod Generation are its two complex central characters, Rachel and Alvy. Played brilliantly by Emilia Clarke and Chiwetel Ejiofor, this contrasting couple must navigate new parenthood and shifting gender roles in their technologically driven world.
Rachel works for the influential corporation Pegazus in a demanding marketing position. As a rising star at the company, she embraces the sleek innovations of this future world, from her AI assistant Elena to the idea of having a scientifically engineered pod baby. Clarke brings warmth and ambition to Rachel as a modern career woman who believes technology holds the keys to an ideal life.
In contrast, Alvy is a botany professor with an old-fashioned reverence for the natural world. Ejiofor gives a wonderfully quirky performance as this intellectually curious, sweater-clad eccentric who would rather get his hands dirty in a greenhouse than interface with a screen. Alvy represents the last vestiges of the natural in a culture increasingly prioritizing the artificial.
These diametrically opposed worldviews lead to humorous and thoughtful debates between the couple over topics like pod babies versus natural pregnancy. Their evolving perspectives also inject questions about gender roles, as Alvy becomes the more obsessively maternal pod parent while Rachel focuses on work. Clarke and Ejiofor find nuanced comedy and drama in these shifting dynamics.
An imperious supporting turn comes from Rosalie Craig as Linda Woyzchek, the head of the Womb Center. With frosty condescension masking corporate ruthlessness, Craig presents Linda as the unsettling face of their brave new world. Her scenes opposite the leads provide some of the film's funniest and most disturbing moments.
By populating its sci-fi tale with relatable characters, The Pod Generation makes its bigger ideas resonate. Clarke's expressive warmth balances Ejiofor's principled eccentricity for a complementary central pairing. Meanwhile, Craig's Linda represents the menacing edge of unchecked corporate power. These richly drawn characters give life to the ethical debates at the story's core.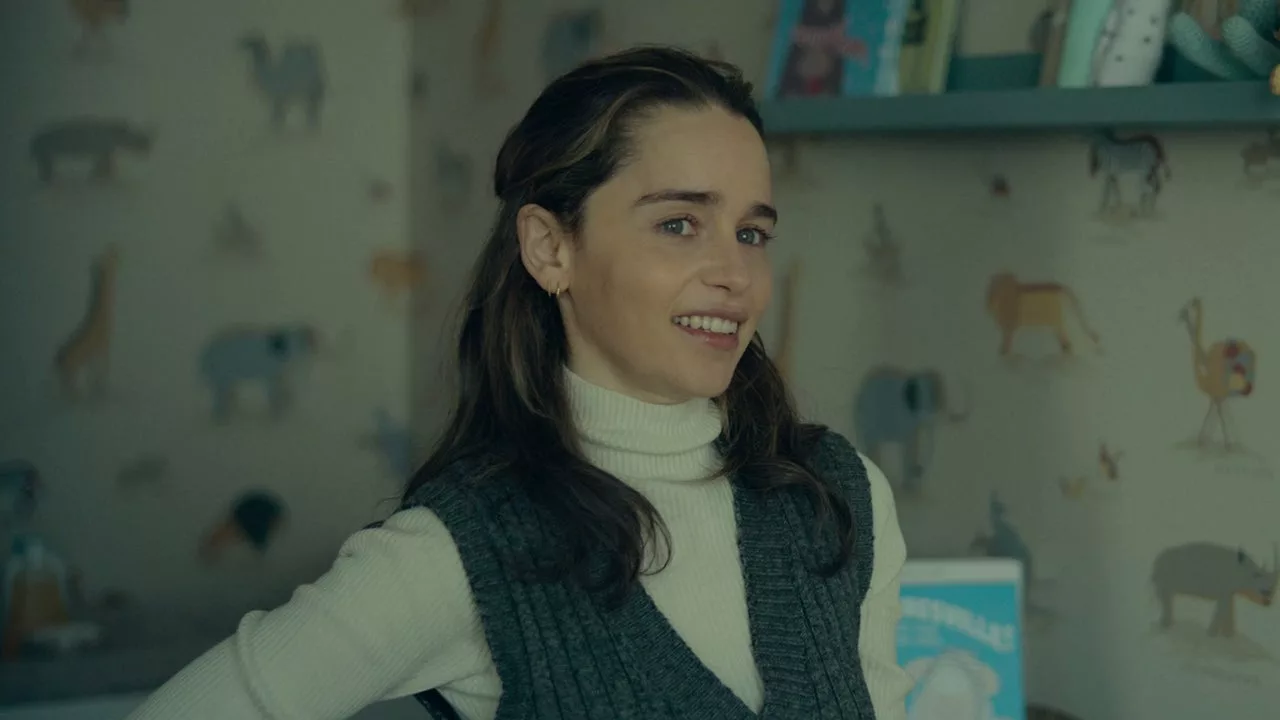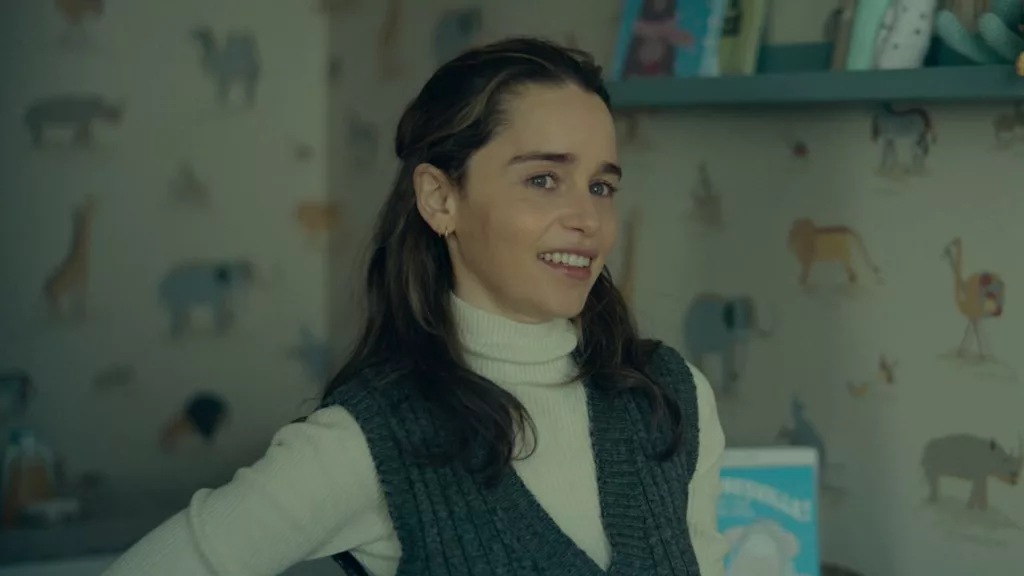 Probing Ethical Questions Through Pod Babies
At the core of The Pod Generation is its central sci-fi concept – babies gestated in artificial pods outside the womb. This technology drives much of the film's ethical debate as characters grapple with its implications.
The pod babies are the brainchild of Pegazus's Womb Center, which offers them as a convenient new path to parenthood. Embryos fertilized in the lab are implanted into egg-shaped pods filled with synthetic amniotic fluid. Sensors and AI monitor the fetus's development, providing ideal conditions devoid of any complications. Parents can even interact with the pod remotely via apps.
This technological solution to pregnancy is touted for letting women focus on careers without the burdens of childbearing. But Alvy cynically views it as another way for corporations like Pegazus to control society, this time by commandeering human reproduction. The film explores his skepticism about whether pod babies can truly replicate the biological parent-child bond.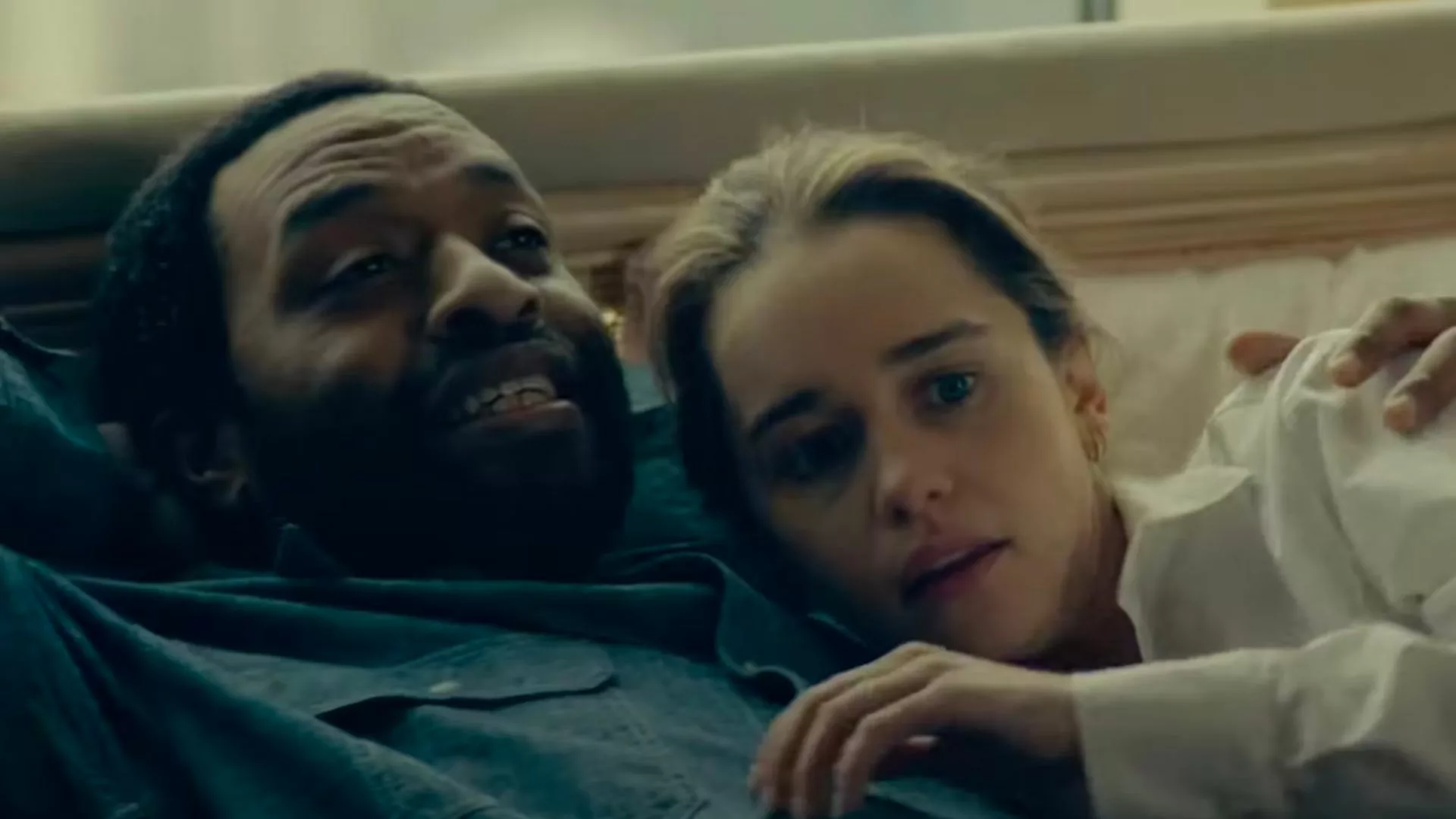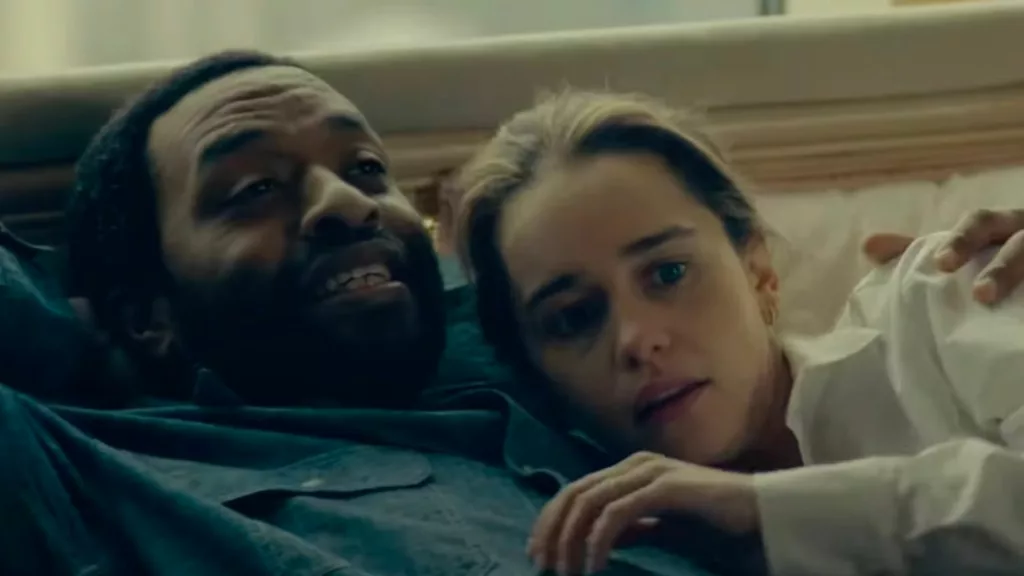 Much discussion also focuses on the feminist angle. Some see the pods liberating women from the demands of motherhood. But activists in the film raise concerns about pregnancy becoming solely a corporate process that renders the female body irrelevant. This debate mirrors current divisions among feminists on issues like surrogacy. The Pod Generation cleverly explores how technological advances don't always achieve societal progress.
Broader themes arise around replacing natural creation with synthetic alternatives. Alvy's field of botany has been rendered nearly obsolete in a world that prefers engineered food to grown produce. He argues that raising babies in pods could similarly lack vital aspects of natural child development. This extends to the film's study of humanity's increasing detachment from nature and authentic experience.
Yet as Alvy bonds with the pod, he becomes proof that a loving parent-child relationship can form through non-traditional means. And Rachel's dreams symbolically reconnect her to primal notions of motherhood. Rather than definitively answering its questions, The Pod Generation thoughtfully explores the grey areas. The beauty of sci-fi is using futuristic concepts to illuminate aspects of the human condition, and this film succeeds wonderfully on that front.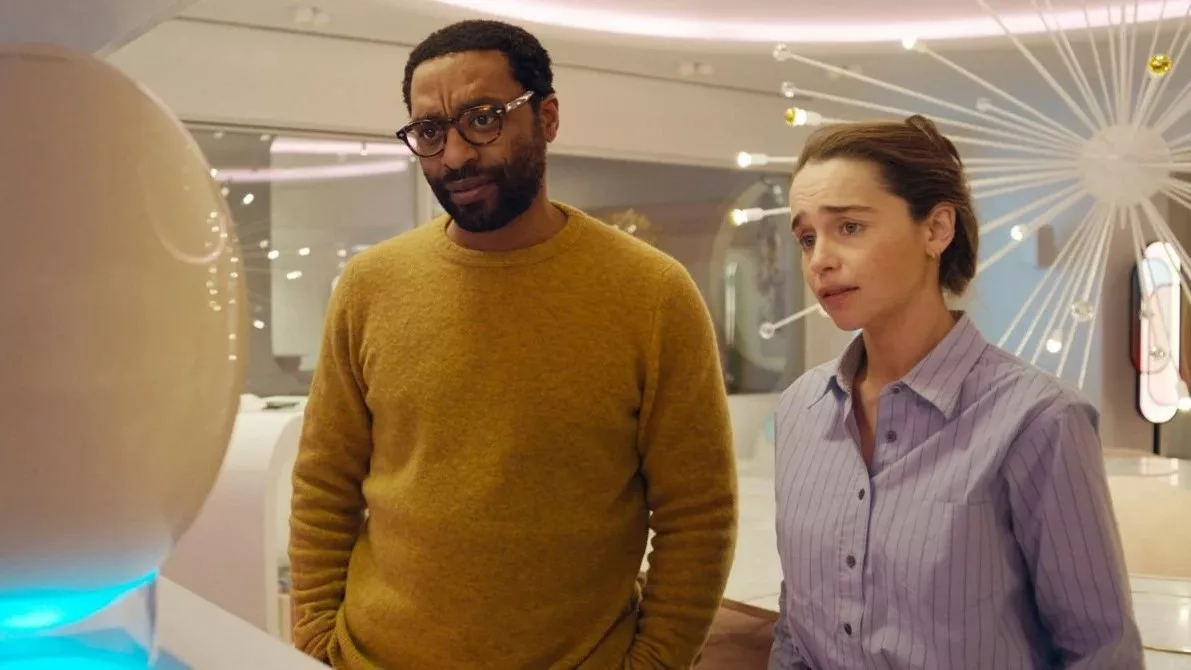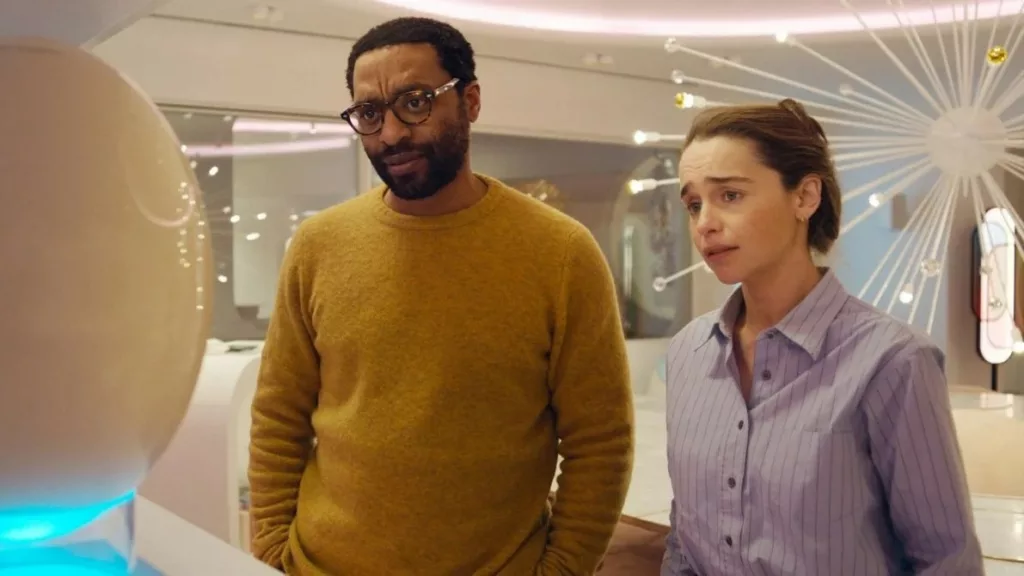 By linking its suspenseful narrative to real social issues and eternal themes, The Pod Generation elevates its B-movie concept into smart, layered sci-fi. The artificial womb provides a springboard to discuss everything from feminism to the corporate takeover of life itself. Thought-provoking and timely, these ambitious ideas linger long after the credits roll.
Missed Opportunities for Suspense and Satire
While The Pod Generation succeeds in crafting a thought-provoking sci-fi premise, the execution occasionally falters when it comes to tone and narrative. A detached style and lack of momentum in the final act undermine some of the film's potential.
One repeated criticism is that the dry, intellectual tone makes the satire fall flat. Director Sophie Barthes opts for a chilly, hypnotic style that stays emotionally distant. This cerebral approach aligns with the story's futuristic world of technology dominating humanity. But it hinders the comedy, as the absurdist humor never quite lands. A perfect satire would make us laugh while unsettling us. The Pod Generation's affectless aura limits its impact.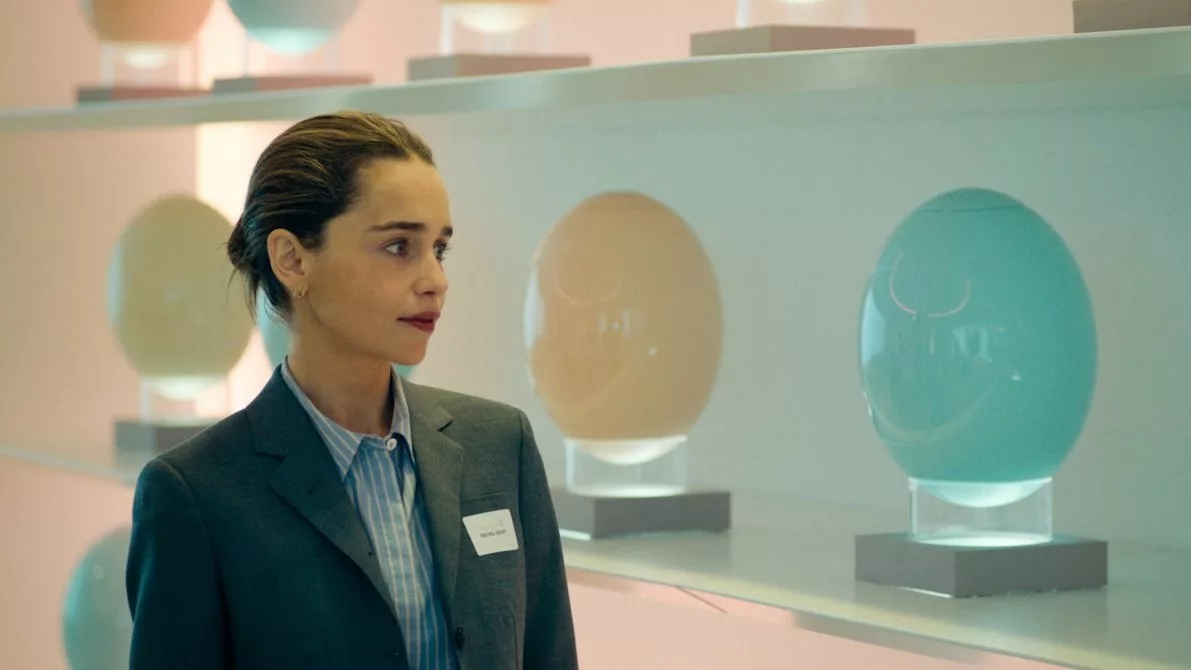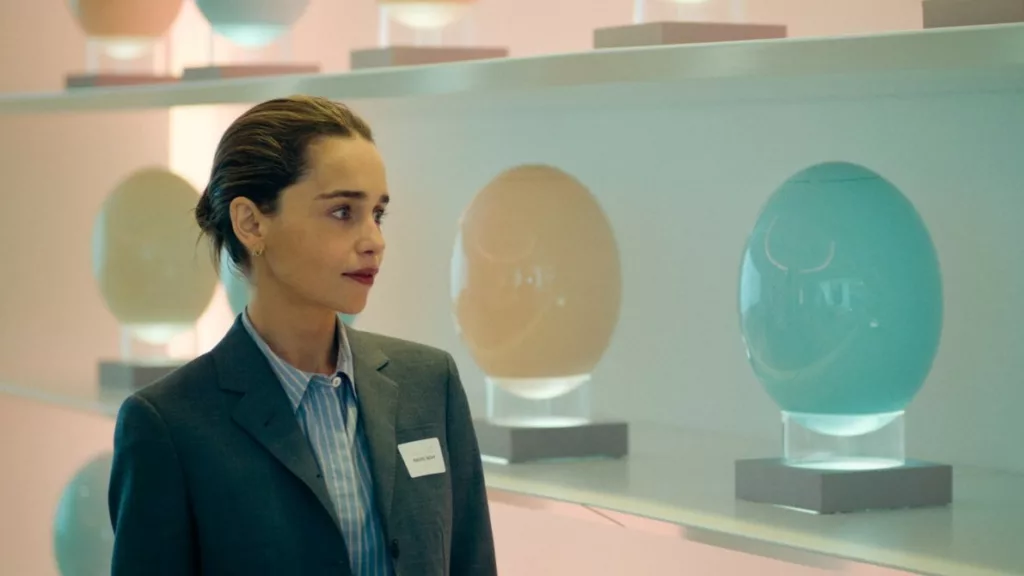 The film also misses opportunities to deliver suspense and urgency once the core moral dilemma is established. As Rachel and Alvy defy The Womb Center's procedures, we expect rising tension as the ominous corporation reasserts control. But Barthes doesn't fully exploit this creepiness, or make us invested in the couple's small acts of rebellion.
Likewise, the film fails to create high personal stakes around having their pod baby taken away. The story seems to be heading down a thriller path before defaulting to a conventional conclusion where the status quo wins out. After all the build-up, the ending feels rushed and unearned rather than thrilling.
Stronger choices could have left audiences stirred up and eager to discuss, rather than complacent. The most effective sci-fi satires unsettle us while making us think. By playing things a bit too safe, The Pod Generation stops short of provocation. More audacious performances and filmmaking could have enhanced the awkward humor and chilling corporate villainy.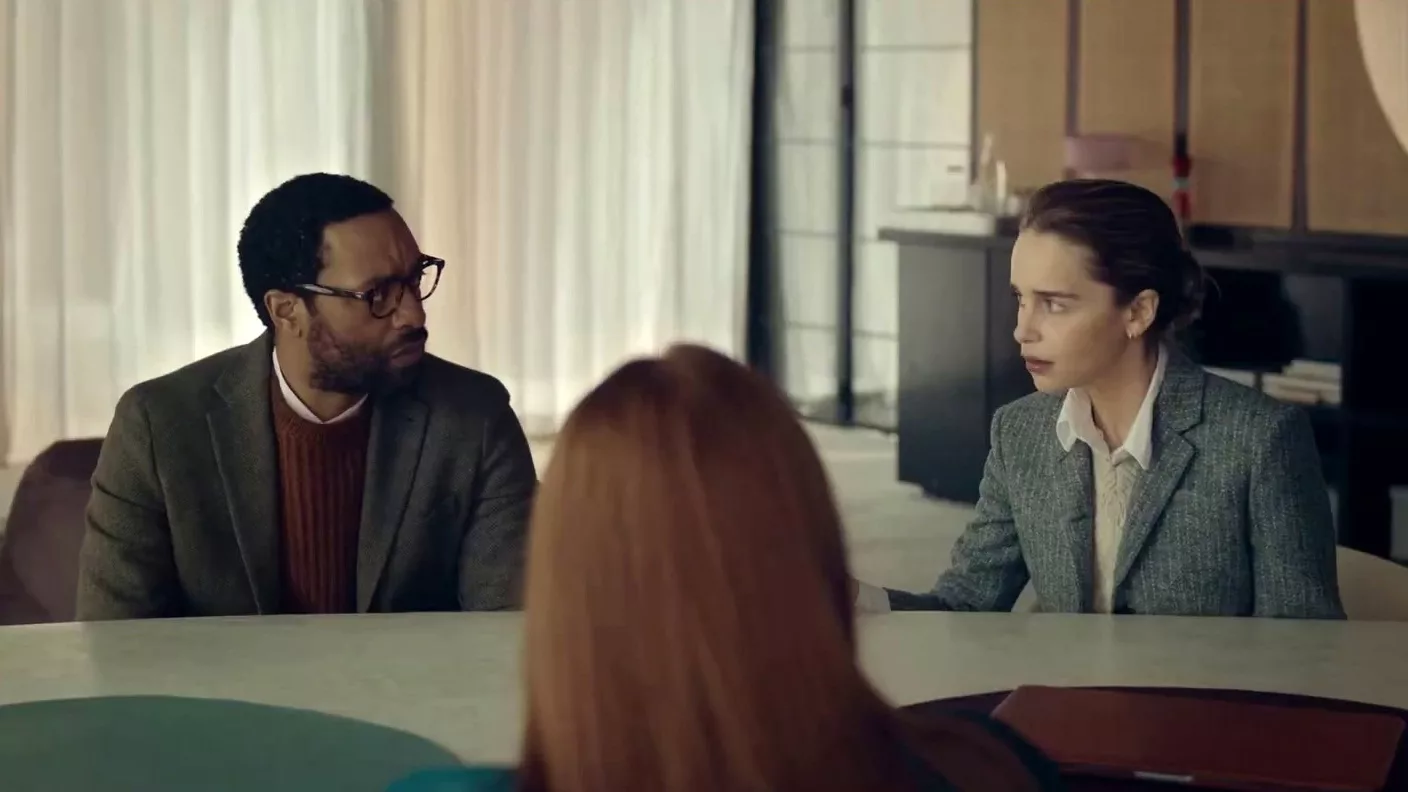 While the ideas are brilliant, the execution prevents The Pod Generation from achieving its full potential. A truly great sci-fi satire would get our pulses racing while making us laugh, cringe, and question society's trajectory. This film has all the ingredients but doesn't fully deliver on the desired effect. Still, the shortcomings don't negate the value of its highly original concept.
Striking Visuals Immersively Render the Futuristic World
While the narrative may falter at points, The Pod Generation delivers visually in constructing its sleek future reality. Excellent production design, cinematography, and music all help transport viewers into this stylish sci-fi setting.
From Rachel's minimalist apartment to the stark Womb Center, the production design is thoroughly convincing without feeling over the top. The look is crisp and modernist, with technology smoothly integrated into the clean aesthetics. Clever touches like the nature pods and oxygen bars visually underscore the film's themes of technological dependence and simulated experience.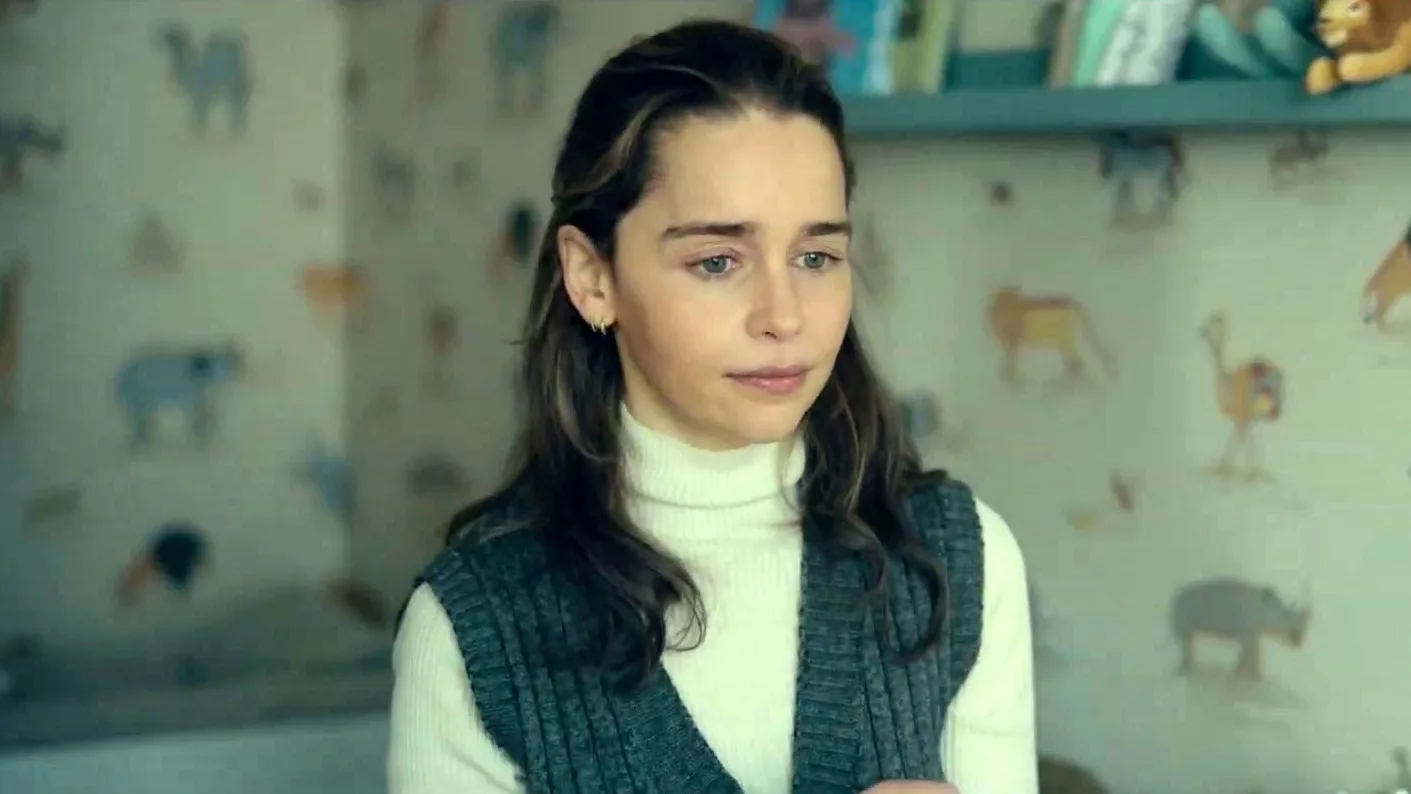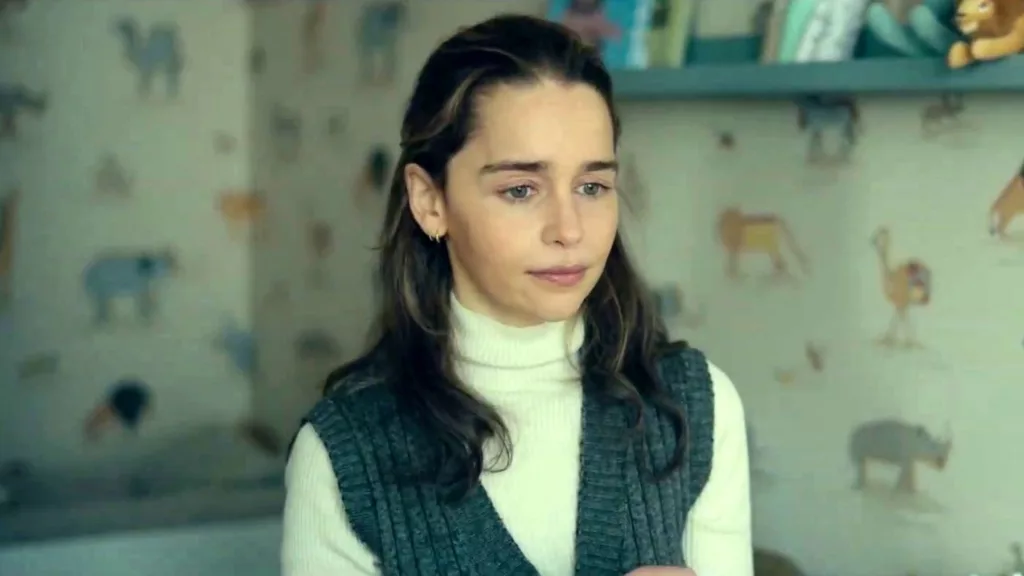 Cinematographer Andrij Parekh complements the sets and costumes by bathing scenes in soft, muted tones. The overall visual impression is pleasingly Instagrammable. Smooth tracking shots glide through parties and offices to reveal this world's upscale emptiness. Stylish lighting choices, especially in the Womb Center, give a subtle sense of the clinical taking over the natural.
The score by Evgueni and Sacha Galperine sets the tone with futuristic electronic beats. It often has an otherworldly, trance-like quality as it blends seamless synthesizer tones and pulsating rhythms. This dreamy music suits the story's examinations of dreams, consciousness, and technology supplanting biology. During pivotal moments, the score adds emotional resonance through simple piano melodies.
Altogether, the finely tuned visual and sonic landscape pulls viewers into The Pod Generation's hypothetical future. We are made to feel the texture and mood of this world where technology has infiltrated so many aspects of life. Since hard sci-fi concepts can sometimes feel theoretical, strong technical craftsmanship grounds the film in a recognizable reality augmented by unsettling innovations. These accomplished aesthetics make the future seem tangible.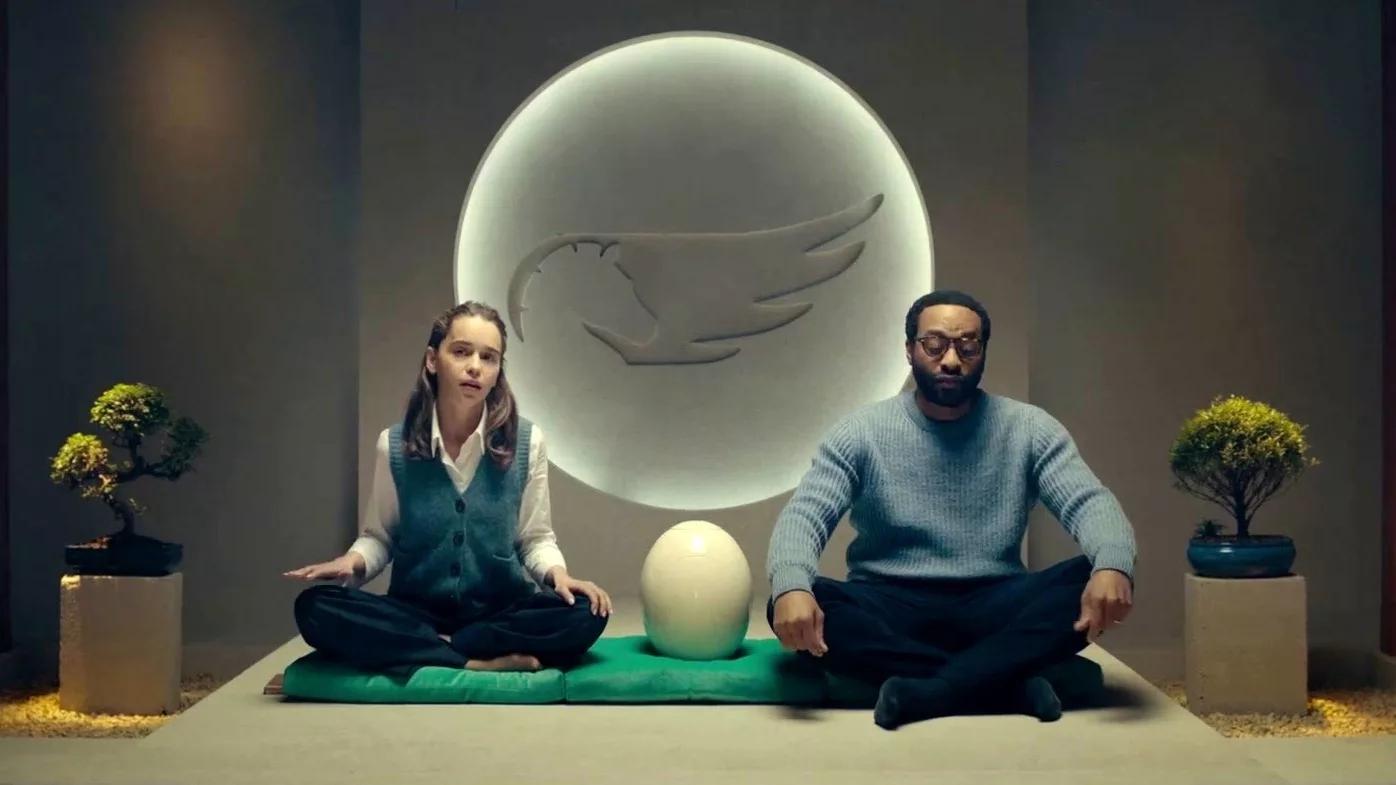 Imperfect Yet Provocative Sci-Fi Vision
For all its flaws in execution, The Pod Generation succeeds as a thoughtful work of near-future sci-fi. While the detached tone hinders the satire and drama, the film's excellent performances, design, and intellectual ambition make it well worth a watch.
At its core, The Pod Generation uses a creative high-concept premise to present an array of smart, nuanced observations on society's trajectory. The artificial wombs raise timely debates around feminism, bioethics, and our fusion with technology. Emilia Clarke and Chiwetel Ejiofor compellingly humanize these issues through their moving central turns. And on a visual level, the movie convincingly renders the glossy, off-kilter world we could inhabit down the road.
Though the storytelling doesn't fully deliver, the contents of The Pod Generation's slick metallic shell are what matter. The film's provocative speculation on designer babies and the corporate colonization of reproduction will stir discussion long after viewing. Distinctive sci-fi concepts with substance are too rare to disregard.
For presenting a stylish, thoughtful take on the future of parenthood and human identity, Sophie Barthes' flick deserves praise. Its imperfections never overshadow the unique perspective. While the path it takes is meandering, The Pod Generation ultimately reaches a worthwhile destination.
The Review
The Pod Generation
The Pod Generation may stumble occasionally in its execution, but succeeds where it truly counts - posing thought-provoking questions about humanity's future through inventive sci-fi. While the detached tone hinders the satire, and the plot loses momentum, the core concept remains haunting and timely. Driven by Emilia Clarke and Chiwetel Ejiofor's nuanced performances and elevated by sleek aesthetics, Sophie Barthes' visionary film will linger in viewers' minds. For boldly exploring complex debates on progress versus nature, individuality versus conformity, The Pod Generation deserves praise. Its imperfections never outweigh the stimulating questions at its core. This is smart, ambitious sci-fi filmmaking that takes narrative risks in order to provoke discussion. Despite its flaws, The Pod Generation delivers where it matters most.
PROS
Thought-provoking central concept about artificial wombs/pod babies
Strong lead performances by Emilia Clarke and Chiwetel Ejiofor
Impressive visual aesthetics and production design
Timely themes related to technology, feminism, and society
Ambitious and creative sci-fi vision from Sophie Barthes
CONS
Dry, detached tone hinders satire and humor
Narrative loses suspense and momentum in final act
Storytelling falters despite promising ideas
Ending feels rushed and unearned
Could have pushed provocative concepts further