In the heart of bioengineering, there resides a virtuoso, a true master of his craft, who is unfortunately struck with an inability to carry on his monumental work. The cause? A profound wave of depression, washing over him following the loss of his deeply cherished wife. His professional life is at a standstill, his heartbreak paralyzing him from pursuing his groundbreaking project, a noble endeavor poised to rescue the world.
His colleagues at the corporation witness his sorrow with empathetic eyes, rallying around him in an earnest attempt to inject a glimmer of happiness back into his life. Their primary aim? To rekindle his spirit and thus redirect his attention towards the world-saving project that lies in wait. The company's future, the world's future, rests in the hands of this grief-stricken genius.
Enter a reluctant prodigy, his son, who is brilliant in his own right, albeit somewhat resistant. He is summoned into the chaotic realm of the corporation, stepping into the void left by his father's incapacitating depression. Amidst their shared pain, father and son must navigate a minefield of unspoken emotions, trying to mend their frayed relationship and reconstruct a bridge of understanding. All while striving to safeguard their company, ensuring it doesn't slip from their grasp and cascade into unforeseen turbulence. Intriguingly, beneath their company's structural behemoth, in the very basement, resides a psychologist. An unusual arrangement, no doubt, but then again, why not?
As we shift our attention to the realm of television, it's hard to ignore the uncanny pattern of roles donned by Rob Lowe. There's a noticeable repetition of character portrayal – an unfailingly optimistic, buoyant man, seemingly oblivious to the surrounding spectrum of life's grays. One could recall his enduring stint on "Parks and Recreation," where for half a decade he embodied this very persona. It appears he never truly departed from this character, continuing the portrayal well past the show's conclusion.
While some may argue that his 'trickster opportunist' persona is more appealing, I can't help but favor this relentlessly positive version of him. However, throughout my viewing of "Unstable," I couldn't shake off a nagging sensation. It felt as though I was watching an extension of his earlier series, or perhaps experiencing the result of less than innovative scripting by the writers of this new show. A perplexing observation indeed, especially when considering the moments of effective humor that the show manages to sprinkle throughout its eight episodes, each approximately 25 minutes long. Perhaps the writers are simply ardent "P&R" enthusiasts…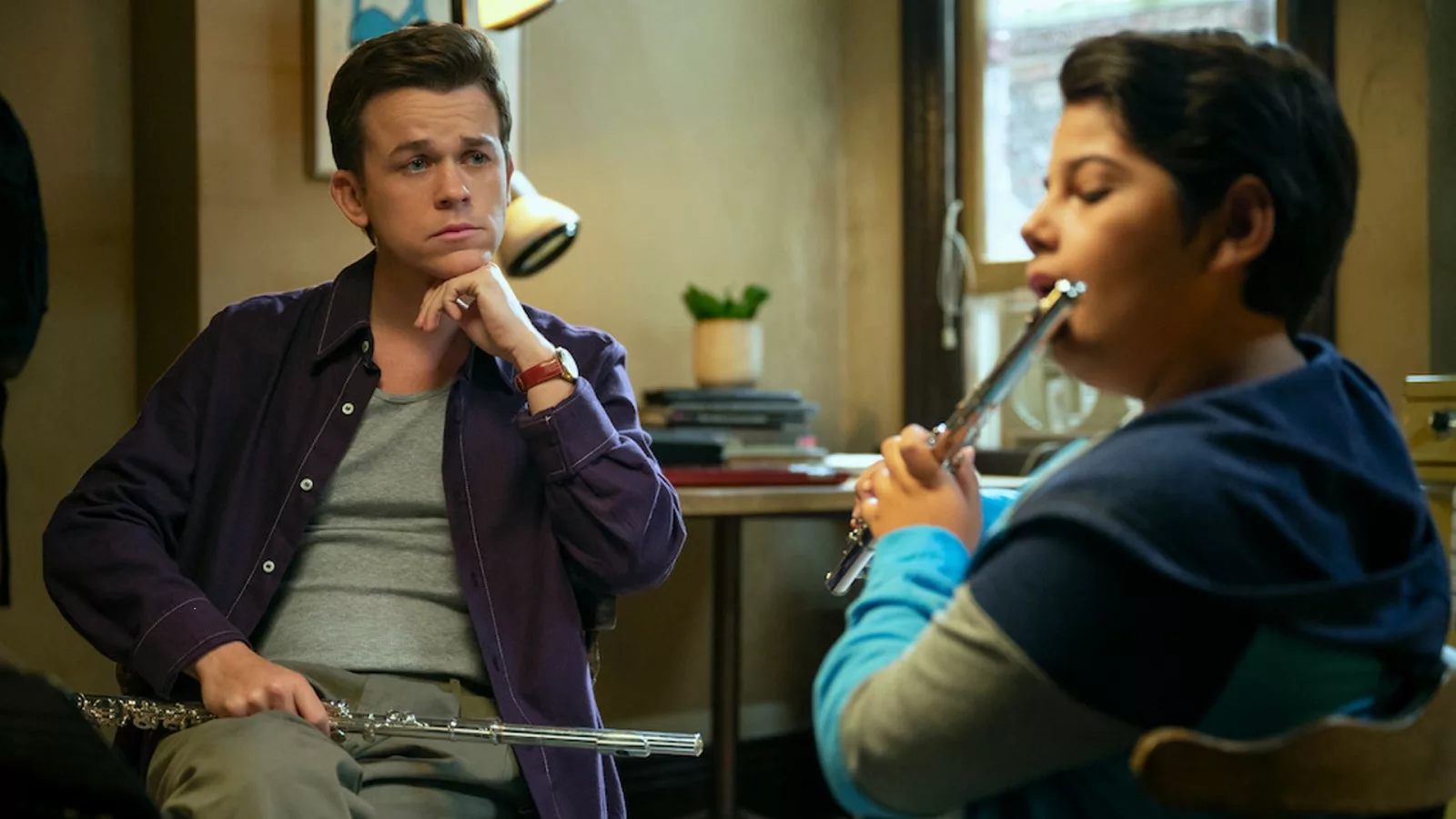 Stick around for our comprehensive review of "Unstable" to discover whether this new Netflix offering is deserving of your valuable screen time.
The Secret Sauce: Crisp Humor and Endearing Characters
The crux of the charm and appeal of "Unstable" rests heavily on an attribute it shares with the beloved "Better Off Ted". What could that possibly be? Well, it's the show's ability to be uproariously funny. The humor is not just a byproduct of slapstick or farce, but rather it emerges from an invigorating blend of razor-sharp scripting, delightfully offbeat characters, and lightning-quick comedic timing.
Granted, the depth of the show may not be such that it shakes you to your core or compels you to shed a tear. But does that really matter when it consistently succeeds in dishing out hilarity of such caliber that I had to hit pause multiple times, just to regain my composure and stop the laughter that had taken over? I dare say, not!
A Title and Premise that May Mislead
The true essence of the show, however, is not immediately apparent from its rather bland and nondescript title. It's a title so generic that it almost pleads with the audience to confuse it with Amazon's distinct series, "Undone". The show's premise too, doesn't quite hit the mark in reflecting the tone of the series, seeming more akin to an emotional dramedy like Apple TV+'s "Shrinking".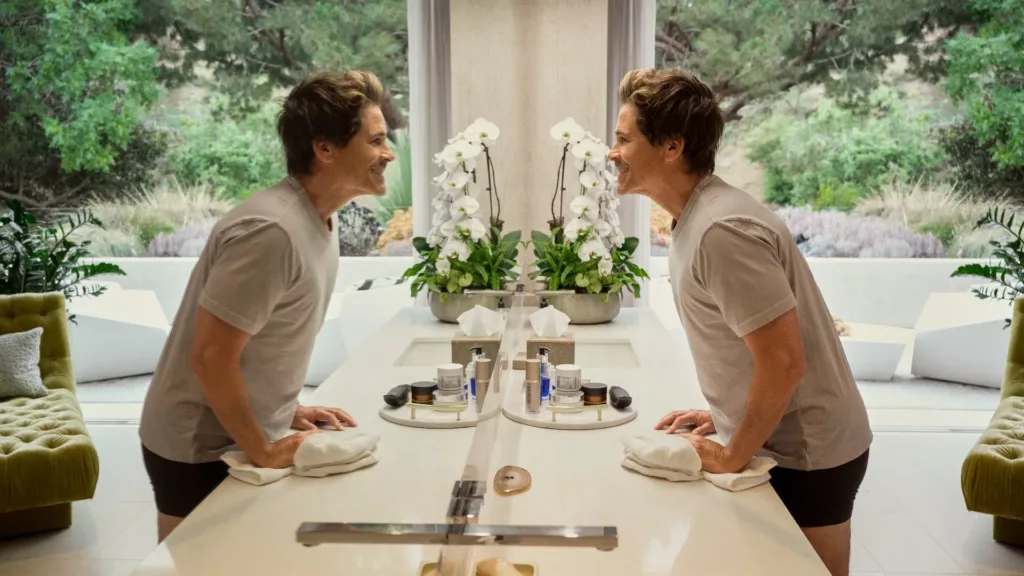 Our journey with "Unstable" commences alongside Ellis, two months following the devastating loss of his beloved wife of three decades. The heavy cloud of grief that envelops him is so dense that it morphs him into something quite different. His devoted CFO, Anna (played by Sian Clifford of "Fleabag" fame), treads delicately around his unpredictable nature. The show's logo, in its bold serif-font, leaves no room for ambiguity in describing Ellis's emotional state – he is unequivocally, well, unstable.
A Father's Affection Transcending Reel Life
In the glitzy world of Hollywood, nepotism continues to thrive and be the order of the day. This sentiment is notably evident with Rob Lowe, the co-creator of "Unstable". No amount of persuasion could convince me that one of the main motivations behind this project wasn't the opportunity to cast his son, John Lowe, as the lead character. This isn't an isolated incident; the father-son duo had previously collaborated in "Prawomocny" and "Hot Holidays". Consequently, a sizable chunk of John's acting portfolio is creditable to his father's influence.
Some might argue that their real-life relationship lends an authentic touch to their on-screen portrayal. But isn't acting all about convincing pretense? Wouldn't it be feasible for a potentially more accomplished actor to essay the son's role?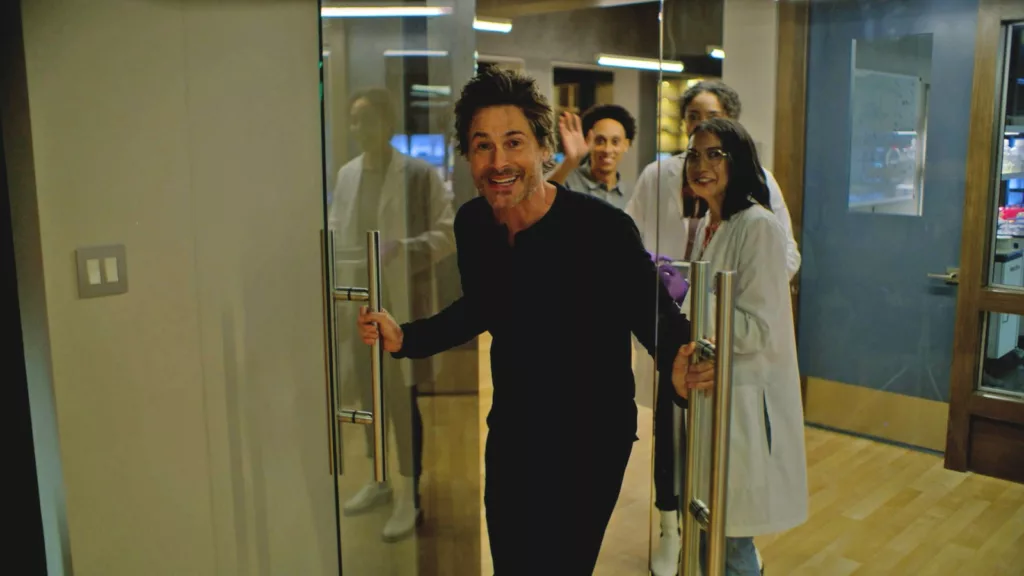 A Tale of Grief and Redemption
As we delve into the narrative of the inaugural season, we find Ellis (Rob Lowe), struggling to maintain a grip on his everyday existence, following the painful demise of his wife. Rumors circulate that the company's board of directors could vote him out if he fails to regain his composure. Faced with this grim prospect, his friend and managing director, Anna (Sian Clifford), intervenes in an effort to help him regain his footing.
In an act of desperate hope, she introduces Ellis's son, Jackson (John Owen Lowe), into the company fold. Jackson, who has been estranged from his father for some time, initially resists. Not wanting to be overshadowed by his father's illustrious scientific reputation, he reluctantly agrees to join the company, driven by a sense of propriety during this time of familial distress.
Entwining Threads of Romance, Friendship, and Tension
Upon his arrival, Jackson is immediately smitten by the attractive scientist, Ruby (Emma Ferreira). Simultaneously, he catches the attention of Luna (Rachel Marsh), Ruby's friend, who, despite having a boyfriend, can't ignore the newfound intrigue.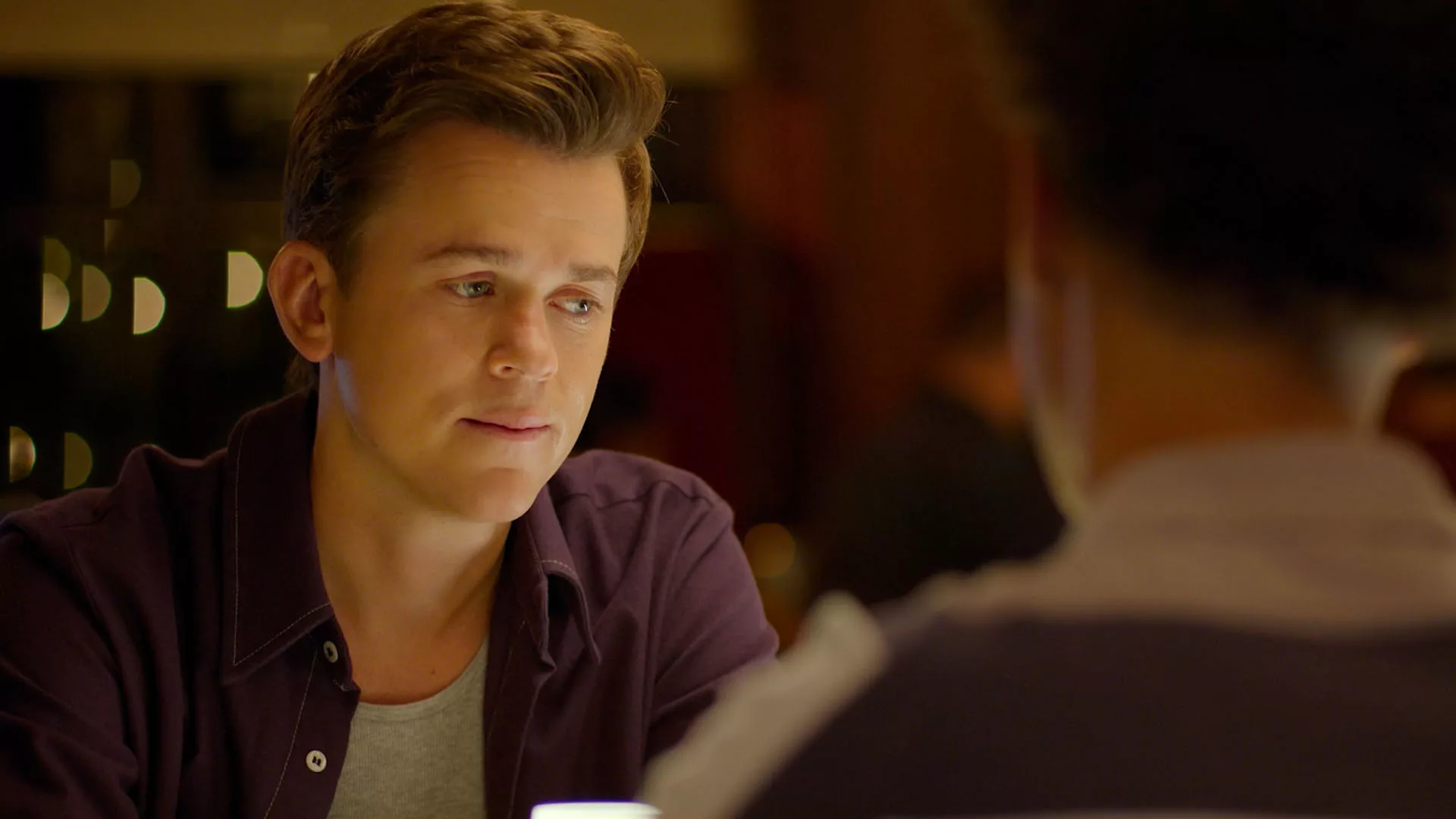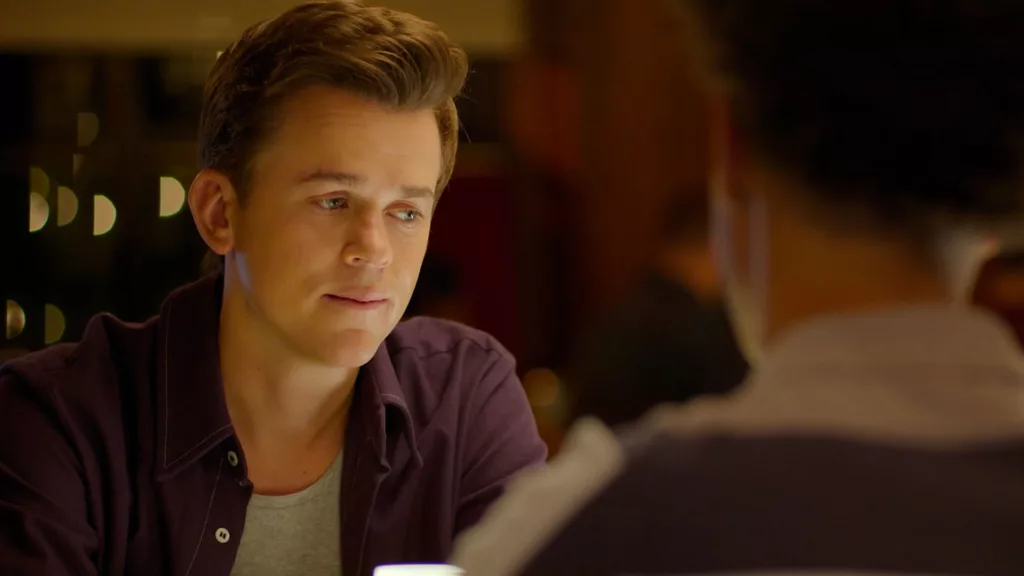 A chain of events is set in motion, drawing various characters into the mix, including Jackson's old friend Malcolm (Aaron Branch), now heading a project at Ellis's company, annoyingly odd board members TJ and Chaz (Tom Allen and JT Parr), and Leslie (Fred Armisen), a quirky psychologist who has taken up residence in the main characters' basement.
Navigating Workplace Drama and Emotional Turbulence
The looming threat of Ellis being ousted from his own company forms the season's central theme. The protagonist's mental state is often portrayed with a comedic twist, interspersed with heartwarming father-son moments that add balance to the narrative. The story unfolds in a sitcom-esque manner, with bits of storyline evolving from episode to episode. Yet, it all circles back to the status quo at the end of each episode.
This format allows for stand-alone viewing, wherein you could jump into a mid-season episode without feeling utterly lost. Each episode, encapsulating its own mini-narrative, offers an easy-to-digest viewing experience. However, if one were to binge-watch the season, the latter episodes might feel repetitive and slightly tedious as the overarching storyline shows little progress.
The Inconsistencies in Humor
The comical elements within the show tend to hit the bull's eye when they revolve around the characters embarking on utterly ludicrous exploits, subsequently sinking into their self-crafted absurdities. Take the first episode, for instance: we're informed that a psychologist, hired by the company's board to evaluate Ellis's mental health, has mysteriously vanished.
The plot thickens as we learn that Ellis, annoyed by the psychologist's blackmail, abducted him, and is now harboring him in his basement. This thread of silliness continues as the psychologist, named Leslie, quickly develops a case of Stockholm syndrome and seems quite content living in the Dragons' basement – an unlikely surname, but why not? The writers masterfully layer this theoretically simple and somewhat humorous situation, giving us delightful complexity.
Misplaced Attempts at Bizarre Comedy
On the contrary, the show stumbles when it tries to extract humor from characters acting 'bizarrely'. Luna takes the crown for this category. Portrayed as a neurotic hybrid between a robot and a human, her character is something of a mixed bag. While the instant camaraderie she forms with Jackson brings about some chuckles, most of her mannerisms and eccentricities merely elicit cringe-worthy moments. Her quirky responses under stress fail to amuse, regardless of whether they're encountered the first time or the hundredth time.
Furthermore, some comedic bits could have been effective had the writers decided to use them sparingly. However, when an entire episode is dedicated to, say, fawning over the twin characters, the humor quickly fades, leaving behind a tiring and repetitive narrative.
The Review
Unstable
"Unstable" comes across as a series bursting with potential, packing enough humor to warrant a casual watch. However, its reliance on the initial idea and repeated comedic devices render it somewhat tiresome over an extended period. The romantic arcs within the show don't quite hit the mark, largely owing to the lack of tangible chemistry between the characters. On the other hand, the comedic aspect manages to evoke a few chuckles here and there, although it falls short of claiming the title of 'the best comedy of the year'. If you find yourself with some downtime, perhaps during the Easter break, "Unstable" could provide some light entertainment. But, let's be clear – it's not a show that you must absolutely finish, lest the world comes crashing down.
PROS
Crisp humor and clever scripting
Endearing and well-developed characters
Lightning-quick comedic timing
Effective portrayal of the protagonist's grief and strained father-son relationship
Stand-alone episodes that offer easy-to-digest viewing
CONS
Misleading title and premise that don't accurately reflect the tone of the series
Repetitive and tiresome narrative in later episodes
Some attempts at bizarre comedy fall flat and elicit cringe-worthy moments
Overreliance on certain comedic elements diminishes their effectiveness