The Ride series from Italian developer Milestone has carved out a niche for itself as the premier motorcycle racing simulation franchise. With annual iterations in MotoGP and Monster Energy Supercross, Ride aims to provide a more accessible experience for riding enthusiasts. After three years since the last entry, Milestone is back with Ride 5 – the first exclusively developed for current generation consoles and PC.
At first glance, Ride 5 sticks to the formula that has worked for the series so far. You'll find the familiar breadth of customization options, handling model, and career progression. This latest outing does make some incremental but meaningful improvements, especially in the physics department. However, despite being a visual step up from Ride 4, it's not the giant leap you may expect being built specifically for new hardware.
In this review, we'll take a closer look at where Ride 5 excels in honing the core racing experience. We'll also examine where it falls short in terms of innovation and catering to newcomers. While it delivers on cathartic motorbike action fans have come to expect, there are still some issues holding Ride 5 back from being an essential purchase. Veteran players will find enjoyment from the refinements on display. But those new to the series may want to wait for further patching and optimization before taking this one out for a spin.
Taking the Bikes for a Spin: Ride 5's Gameplay and Control Improvements
Hopping on one of the meticulously modeled bikes in Ride 5 instantly gives you a sense of weight and momentum that was difficult to capture in previous games. The team at Milestone went back to the drawing board for the physics engine, making the bikes feel more grounded and realistic this time around.
The new physics takes some adjustment, even for seasoned players. The bikes carry their weight through turns now, requiring more precision and discipline to hit those apex points cleanly. Leaning into corners feels like a proper battle between you and the machine as you coax it inch-by-inch through the optimal racing line. Coming out of tight corners requires some finesse on the accelerator to prevent the back wheel from kicking out. This revamped handling model demands your full attention and focus at all times.
To their credit, Milestone has implemented a wide array of assist options and difficulty tweaks to make the simulation approachable for newcomers. You can enable traction control and anti-wheelie systems to help smooth out the power delivery. Automatic braking eases the challenge of slowing down for corners, though it removes much of the skill involved. For those who want to learn without too much frustration, rewinding mistakes and even slowing down time are welcome additions.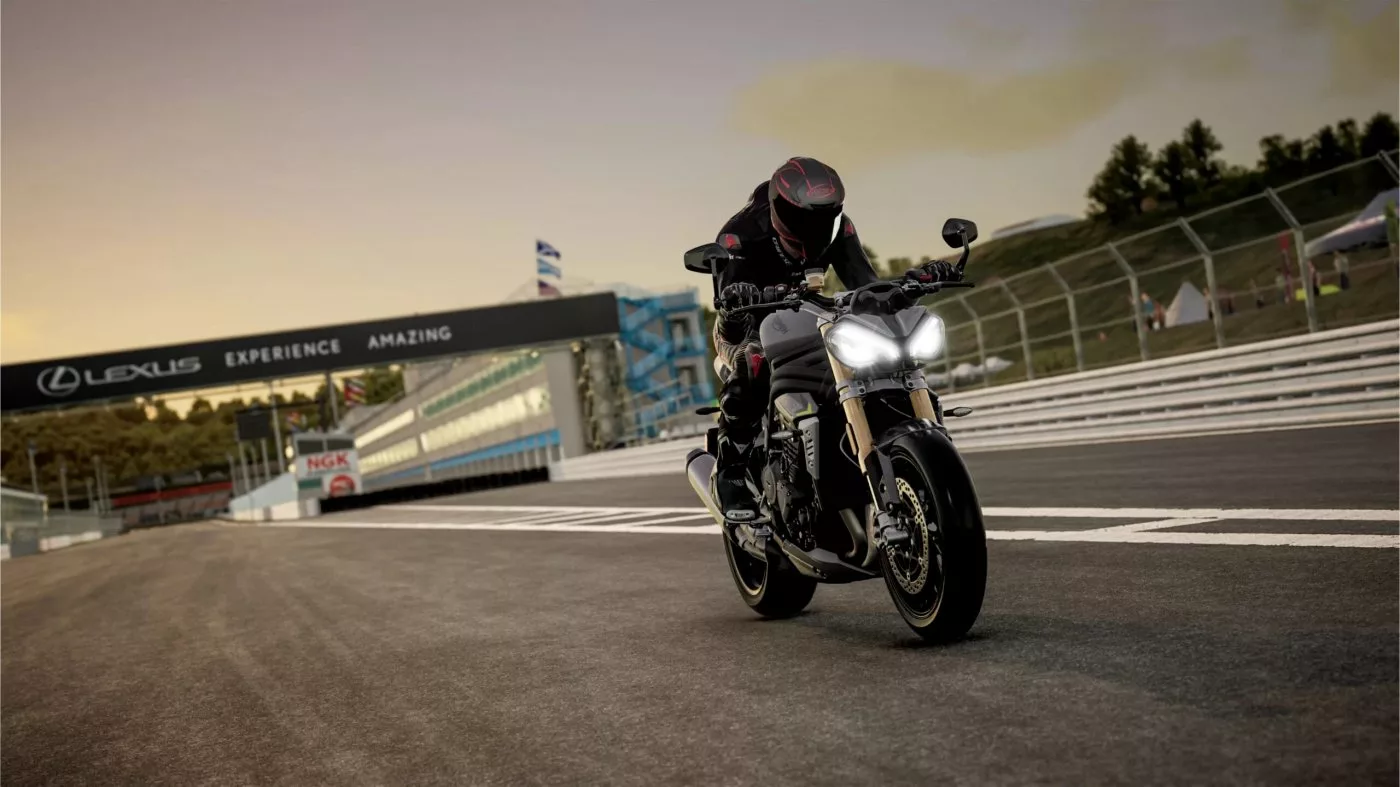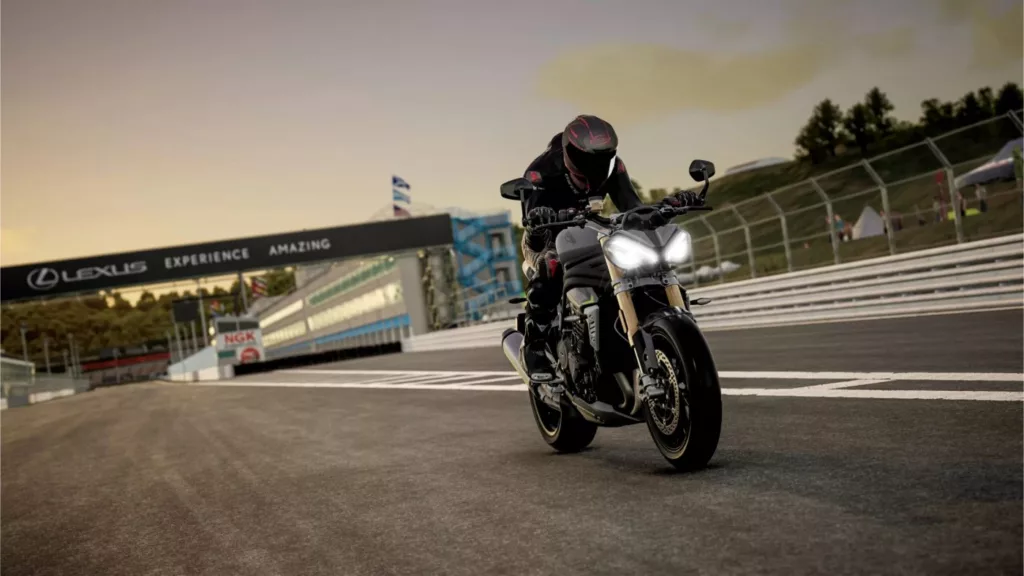 That said, some assist mechanics could use improvement. The racing line indicator doesn't provide enough warning on when to start braking, often causing you to overshoot turns while waiting for it to turn red. There's still a satisfying learning curve, but providing a fully featured tutorial mode could help ease players into the game better.
Once you get a feel for the weighty bike physics, Ride 5 starts to shine in delivering white-knuckle racing action. The improved opponent AI makes battles intense but fair, doing away with the rubber-banding catch-up behaviors that plagued previous entries. You'll need to ride a near perfect race to secure victories on higher difficulties. Of course, tuning and upgrading your bike's components between events helps give you that extra competitive edge.
For the most part, the physics seem consistent across all modes, including challenging time trials. However, some trials appear disproportionately more difficult compared to similar race events. They may require perfectionism only the best players can achieve while races provide slightly more room for error. Again, this comes down to preference, but balancing the physics and difficulty better across modes would make mastering Ride 5 more straightforward.
While it still has some rough edges to smooth out, the act of riding in Ride 5 sets a new standard for the franchise. The team nailed the most important aspect in delivering an evolved simulation bike racing fans will certainly appreciate.
Revving Through the Modes: Ride 5's Focus on Core Racing
The career mode in Ride 5 follows a straightforward structure segmented into four distinct acts. Each act consists of a linear sequence of events you'll need to complete in order to progress further. The events themselves cover the usual suspects – races, time trials, championships, and head-to-head battles. It's a back-to-basics approach focused purely on getting you from one competition to the next.
This more simplified progression system may disappoint those looking for more variety compared to past Ride games. Gone are unique event types like track days focused on honing technique. Instead, the focus is kept squarely on traditional racing across the slew of included tracks.
The rivals system attempts to inject some personality into the career with callouts and trash talk from other drivers. But these interactions feel flat, with the rival characters lacking any real depth or charisma. Competing against these opponents during head-to-head races adds some stakes, though the structure remains the same.
On the plus side, menu navigation and the overall flow between events is intuitive. The career does a proficient job of pushing you deeper into the world of competitive racing. It just may wear thin sooner than expected due to the lack of diverse event types and strict linear progression. Milestone missed an opportunity to get creative with the surrounding elements to complement the core racing.
For those looking for something beyond the career, Ride 5 has custom, single-race options with a wealth of tuning choices. Taking your favorite bikes online against players worldwide in competitive multiplayer remains an engaging pursuit. The long-requested addition of split-screen multiplayer also makes dipping into the action with friends seamless.
The marquee new mode addition is endurance racing with the ability to save mid-race. Testing your skill and endurance over the course of 24 hours with pit stops to handle fuel and tires sounds exhilarating in theory. However, some odd glitches involving bike physics during pit sequences hamper the experience. Resolving these issues could make endurance racing the crown jewel of the package.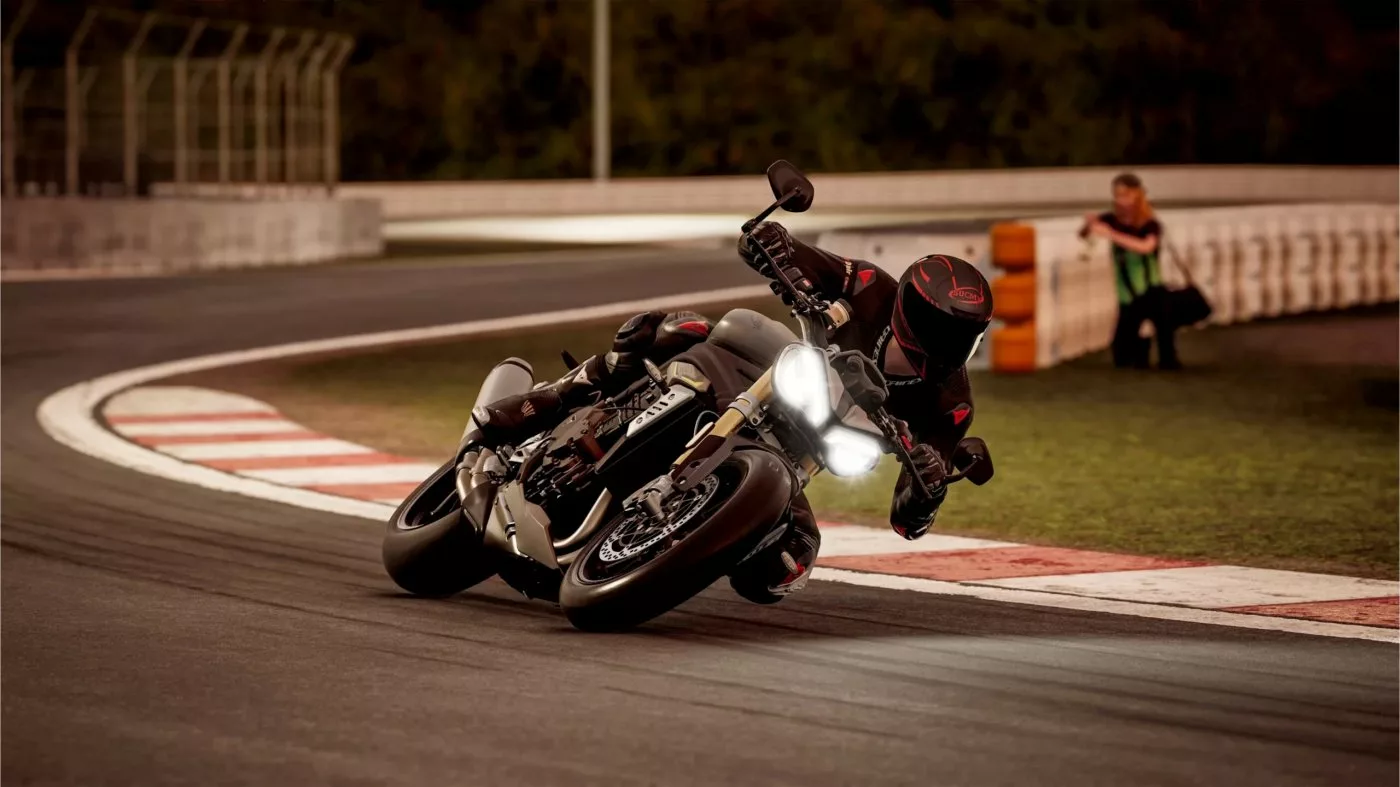 While not the most innovative in structure, Ride 5 provides a focused career mode for competitive-minded players. Those seeking more gameplay variety may come away disappointed. But taking the superb riding mechanics online or even on the couch promises miles of intense action.
Personalizing Your Ride: Customization in Ride 5
Any good racing game needs a garage full of meticulously modeled vehicles to dream about taking for a spin. Ride 5 delivers here with over 200 licensed bikes from the top manufacturers like Honda, BMW, and Ducati. The selection strikes a balanced mix of street models along with their superbike racing counterparts.
While not as exhaustive as some of the leading car racing sims, the range of performance bikes on offer gives you plenty of choices for finding your perfect ride. Milestone also wisely avoided any predatory microtransactions or grinding to access top bikes. If a dream machine catches your eye, chances are you can add it to your collection within a few career events.
Beyond the bikes themselves, Ride 5 allows players to personalize their experience through rider customization and livery editors. As you progress, you'll unlock hundreds of armor pieces and accessories to define your look both on and off the track. The livery editor provides all the tools needed to deck out your bikes with unique color schemes and designs. Watching your custom bike with matching rider suit in the replay cameras or podium scenes becomes a reward in itself.
For those who want to dig into tuning performance, the garage offers detailed tweakable parts covering everything from brake discs to exhaust systems. The physics improvements translate these incremental upgrades into tangible performance gains when pushing the limits on track. While the depth doesn't quite match genre leaders, it should satisfy those looking to perfect gear ratios and suspension for each course.
My only knock against the customization is slightly awkward navigation in the garage interface itself. Separate tabs for liveries, riding gear, and components make digging into particular areas cumbersome at times. Streamlining the interface and building logic connections between related upgrade paths would create a more natural flow.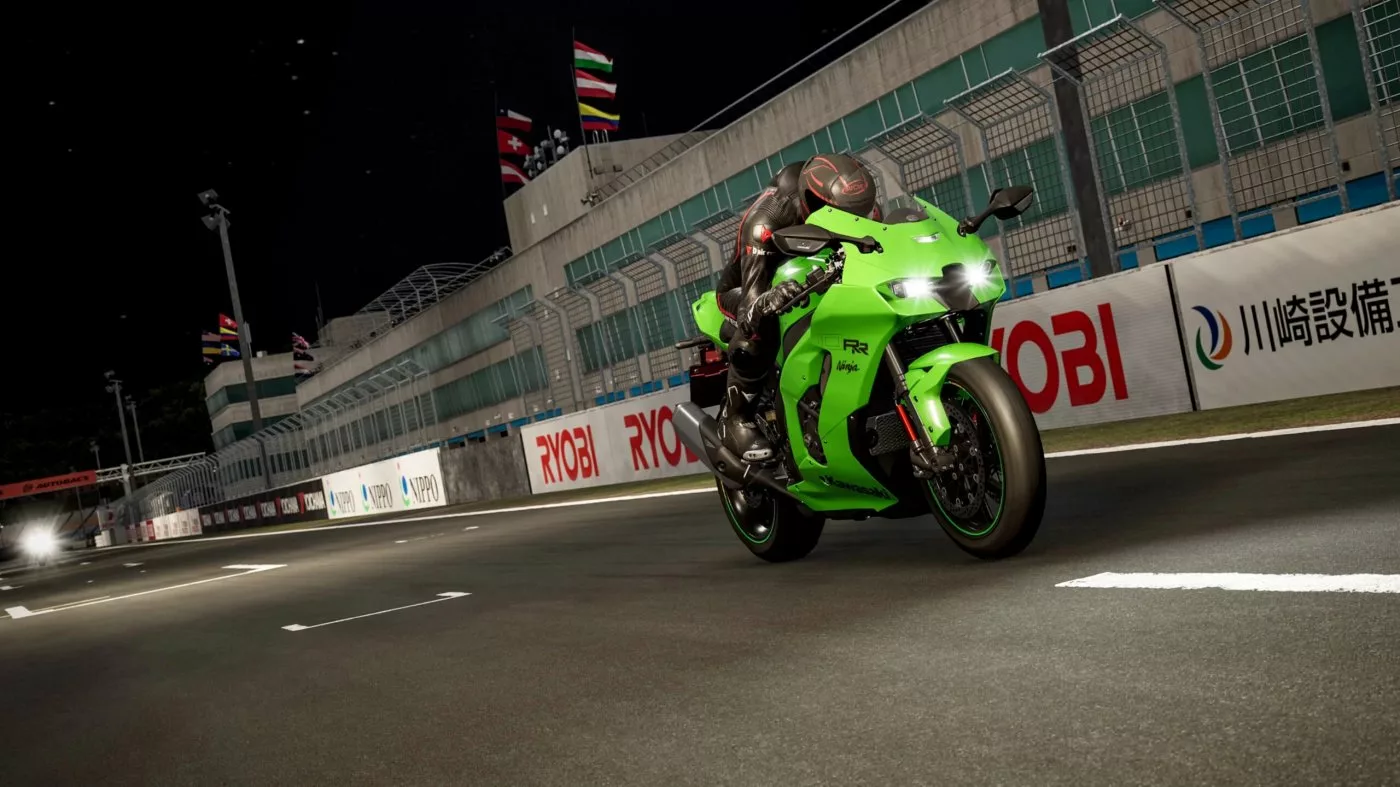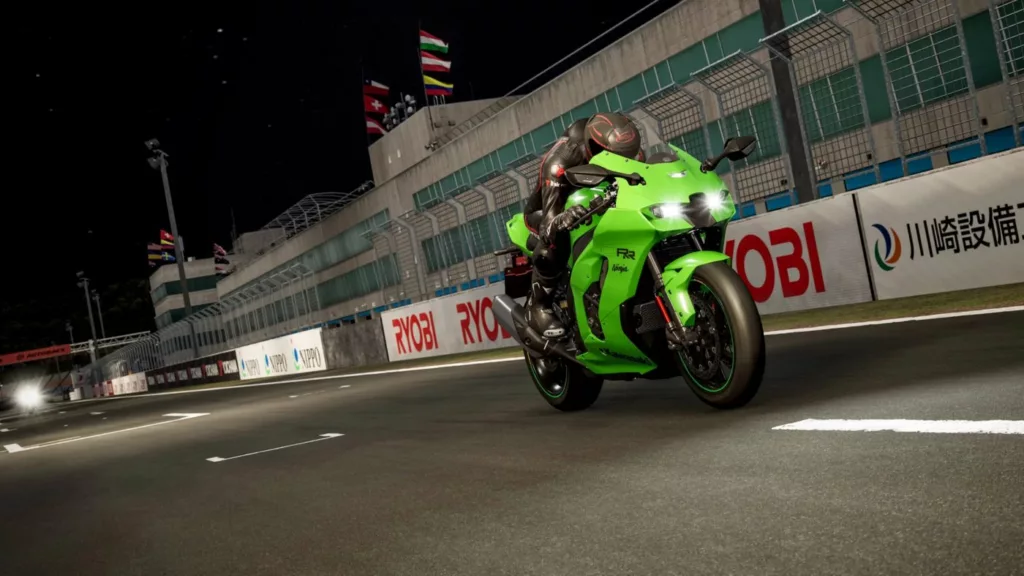 However, there's no denying Ride 5 nails its target market when it comes to providing players with their dream customizable superbikes. Even with room for interface improvements, you'll constantly be unlocking exciting new ways to personalize your experience across every facet.
Visual Splendor with Room to Improve: Ride 5's Presentation
As the first Ride game built exclusively for current generation consoles and PC, expectations were justifiably high for a massive graphical leap over Ride 4. Without the restrictions of outdated hardware, Milestone absolutely delivers when it comes to bike models, environments, and dynamic effects. But some lackluster areas like character models hold back Ride 5 from being a visual showstopper.
Let's start with what the team got right – the bikes themselves look practically photorealistic from any distance or angle. Every minute detail from brake rotors to tire treads are recreated with precision. The inclusion of ray tracing support on PC allows reflections to reach new levels of realism. Whether customizing in the garage or watching a replay, you'll be blown away by the dedication put into each machine.
The environments and tracks also impress, with landmark locales like Daytona and Suzuka captured with accuracy. Milestone added a real-time weather system that dynamically changes lighting, clouds, and rainfall. This hugely enhances the immersion as the track conditions evolve lap after lap. Night racing showcases beautiful reflective surfaces and illumination. Plus, PS5 DualSense haptics provide incredible nuance between track surfaces and terrain.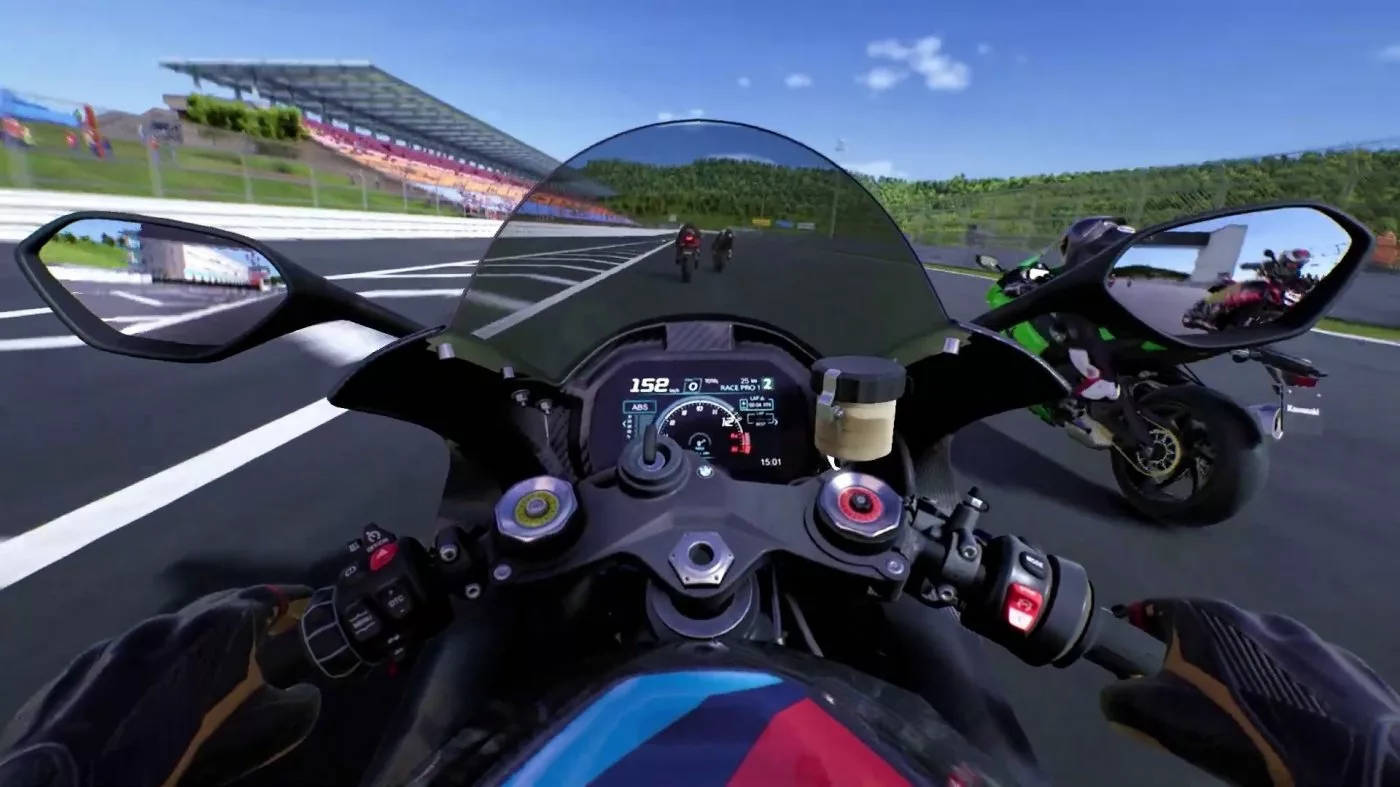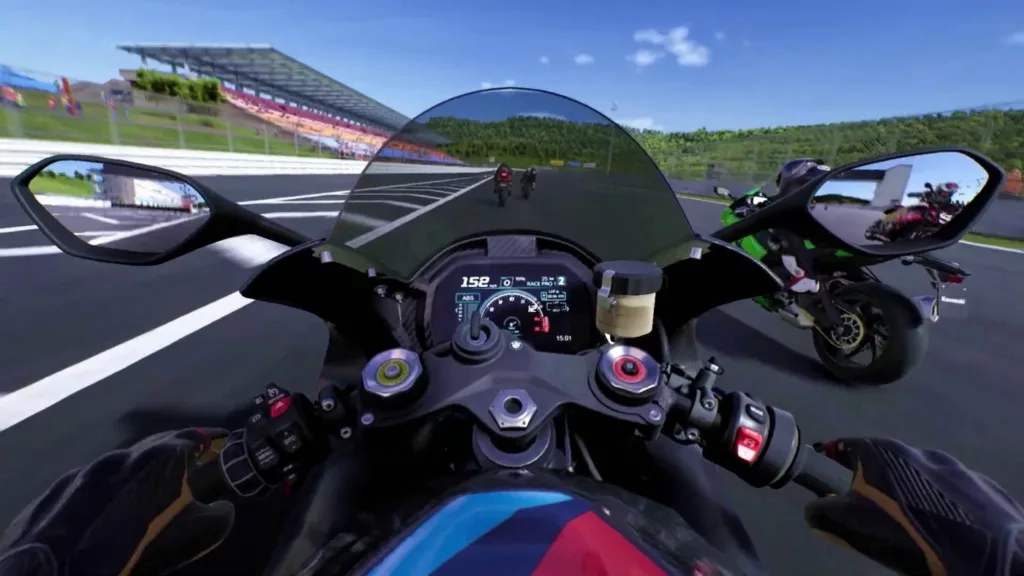 However, some environment textures, shadows, and non-racing elements fail to match the splendor of the bikes. Detailed grass, trees, crowds, and structures would further elevate the experience. But the most immersion-breaking graphical shortcoming is the stilted character models and expressions. Rival interactions end up detracting rather than adding to the presentation due to awkward movements and lack of voice acting.
Make no mistake – Ride 5 is a beautiful game representing a big step forward for the franchise. But with environments not realizing their full potential, it falls just short of being a must-see graphical showcase. Some post-launch patching could resolve the rough edges. For now, the superb bike models and dynamic effects carry the immersion through occasional blemishes.
Remaining Opportunities: Additional Areas Ride 5 Can Improve
While Ride 5 excels in delivering an authentic and refined racing simulation, a few nagging issues hold it back from being best-in-class. Most glaringly, the opponent AI behavior contains some immersion-breaking moments that Milestone needs to address. Additionally, the lack of proper tutorials for newcomers presents a steep initial learning curve. There's still an enjoyable game here, especially for series veterans. However, some key areas have ample room for improvement through patches.
Starting with AI, opponents often demonstrate obliviousness to your bike during races. Expect frequent contact from behind going into braking zones as the AI lines up for corners. The collisions lack nuance and weight, feeling like bumper cars at times. Instances of rivals recklessly bumping your bike from the side also break immersion. While aggression and contact are part of racing, implementing some reactive avoidance behavior would go a long way.
Strange bugs also rear their head during endurance races when making pit stops. The physics and controls feel mushy transitioning into and out of the pit lane. Your bike may spaz out when leaving the pit crew's control. I encountered a race-breaking bug where the timer stopped but the race continued indefinitely. Smoothing out these pit stop sequences deserves priority.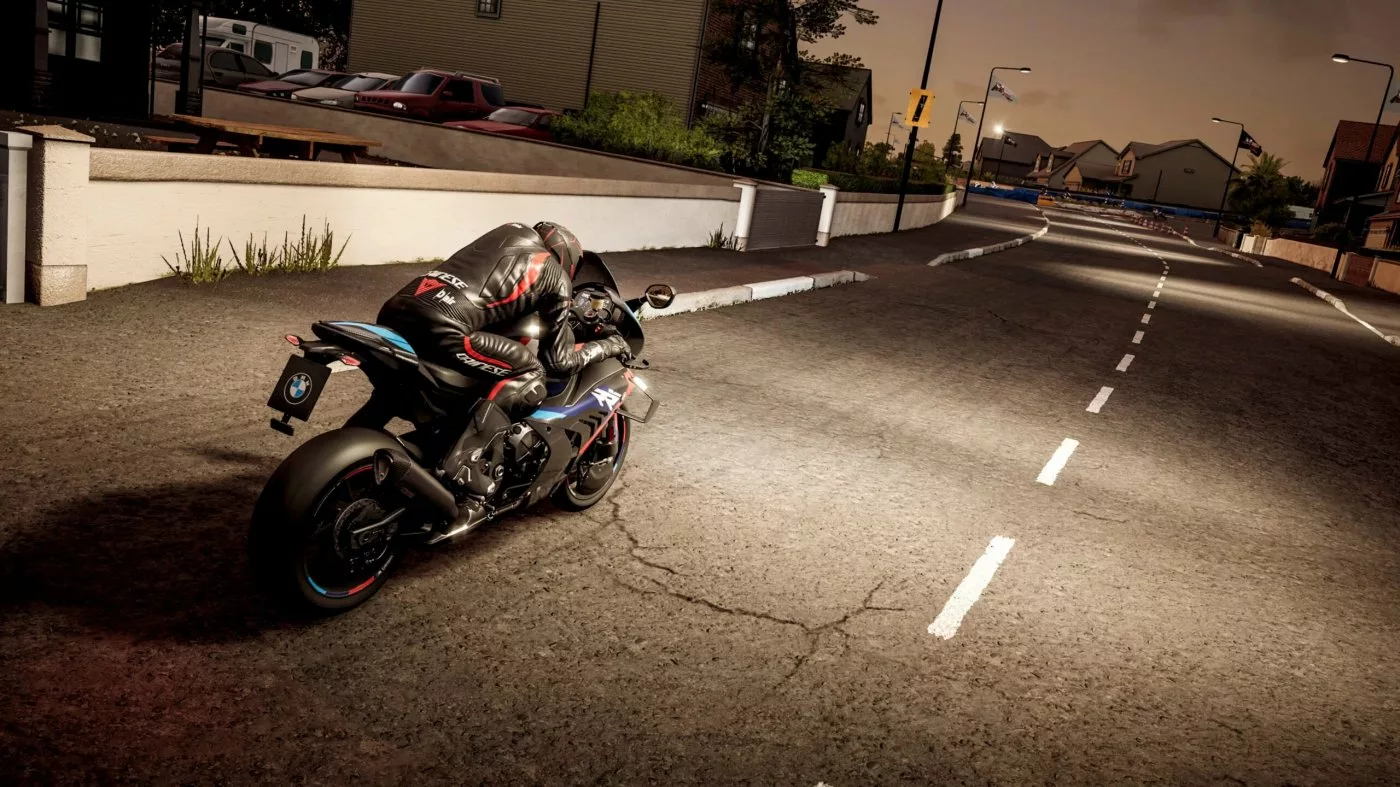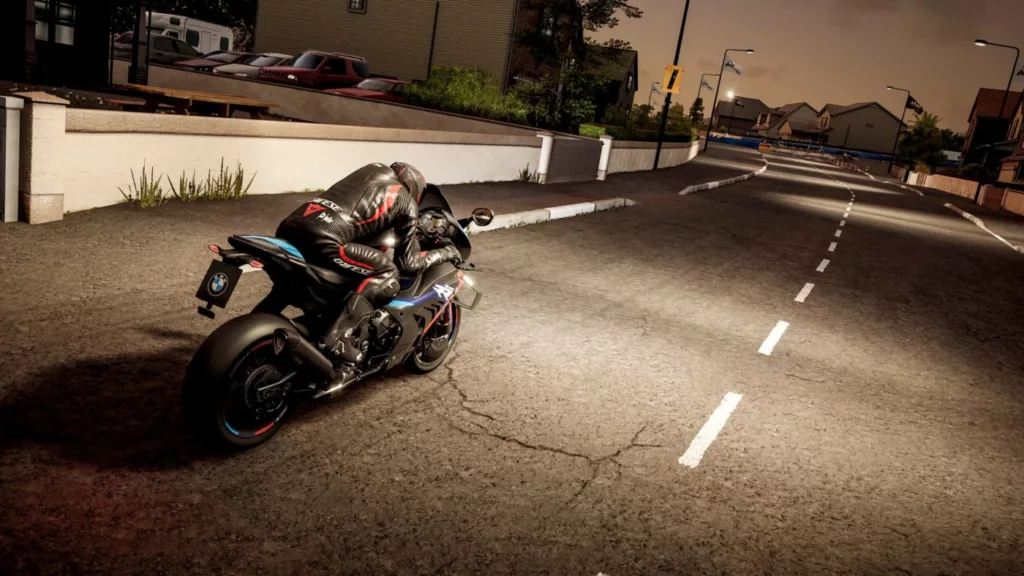 New players will likely face an initially frustrating learning curve due to the lack of any dedicated tutorial mode. The Riding Aids help smooth the physics, but learning nuances like when to brake before turns essentially requires repetition through trial and error. A tutorial walking newcomers through core techniques step-by-step could work wonders for accessibility.
On the positive side, the added social features work well, including crossplay for multiplayer and split-screen racing. The rewind feature is also invaluable for quickly correcting mistakes. These assistances allow Ride 5 to stay enjoyable even through the rough edges.
Overall, Ride 5 absolutely nails delivering responsive, precision motorcycle racing at its core. But flaws in the AI behavior and absence of proper tutorials demonstrate Milestone still has work to do in the polish department. Addressing these shortcomings through updates could elevate Ride 5 to a must-have for any racing fan. Until then, series veterans will find improvements that make revisiting worthwhile. However, newcomers should approach with patience and tempered expectations.
Closing Thoughts on Ride 5: Room to Grow
After three years away, the Ride series makes its return with an expected iterative sequel in Ride 5. At its best, the game delivers white-knuckle simulation motorcycle racing that series veterans and bike enthusiasts will certainly appreciate. The overhauled physics and dynamic weather effects make hitting the track a visceral thrill. An abundance of customization and assist options provide multiple avenues into the experience as well.
However, Ride 5 rests too heavily on the laurels of its predecessors in areas like career structure and tutorials. The lack of innovation or narratively interesting career progression is disappointing. Needed quality-of-life improvements like overhauling opponent AI behaviors or smoothing out bugs also got overlooked.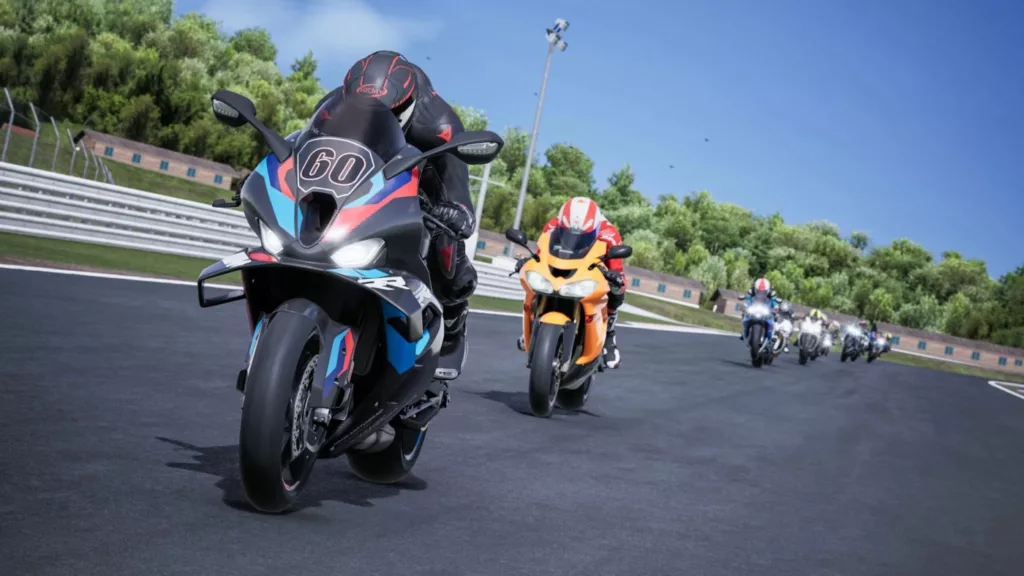 As it stands today, Ride 5 represents a cautious next step that doesn't fully realize the potential afforded by new hardware. It lays a fantastic foundation. With proper post-launch support, the issues holding back greatness can get addressed. Additional polish and tweaks could elevate Ride 5 to a must-own title for racing fans.
For now, those who enjoyed previous Ride games will be pleased with the thoughtful improvements even if they expected more. New players need patience getting over the initial learning hump but will find an engrossing motorcycle simulation. Ride 5 shows hints of brilliance amidst some rough edges. Here's hoping Milestone smooths out the bumps with the care this promising entry deserves.
The Review
Ride 5
Ride 5 delivers where it counts most with superb bike handling, physics, and customization options that series veterans will appreciate. However, a lack of innovation in career mode structure and accessibility holds it back from being a must-own title. With some patching to address AI and progression issues, Ride 5 has the potential for greatness. But right now it feels like an incremental improvement rather than the next-gen leap many hoped for.
PROS
Revamped physics and bike handling
Dynamic weather enhances immersion
Tons of customization and assist options
Visual leap over Ride 4 in areas
CONS
Lackluster, linear career mode structure
No proper tutorials for newcomers
Odd AI behaviors break realism
Strange bugs, especially in endurance races
Environment graphics uneven at times