As the release date for Starfield draws near, the excitement among Xbox and PC gamers is palpable. In a significant move, it has been officially confirmed that Starfield will be an Xbox Play Anywhere title right from its launch. For those unfamiliar, Xbox Play Anywhere is a feature introduced by Microsoft in 2016 that allows players to enjoy a game on all Xbox platforms and Windows 10 PCs with a single purchase.
This means that if you purchase Starfield on Xbox Series, you can also play it on PC without any additional cost, and vice versa. Moreover, this feature supports cross-platform saving, enabling players to seamlessly pick up their progress from one platform to another.
While the official announcement has only recently appeared on the Starfield page, many fans anticipated this move, considering that Xbox Play Anywhere is a standard for all first-party Xbox games.
With Bethesda now under the Microsoft umbrella, it was a natural progression for Starfield to become an Xbox Play Anywhere title, aligning with other notable titles like Doom 3, GhostWire: Tokyo, and Quake Enhanced.
Starfield: Bethesda's Ambitious Venture
Starfield is undoubtedly one of the most anticipated titles from Bethesda, promising an expansive space adventure that captivates players' imaginations.
The game has been in development for several years, and although it faced delays, the additional time has been dedicated to fine-tuning the experience.
Representatives from Bethesda have expressed confidence that Starfield will have the smoothest launch in the company's history, raising expectations for a bug-free gaming experience.
Starfield's ambitions extend beyond its gameplay and mechanics. Notably, the game will introduce a feature allowing players to steal wallets from non-playable characters, adding an extra layer of immersion and excitement to the space-faring adventure.
The Cosmic Journey Begins on September 6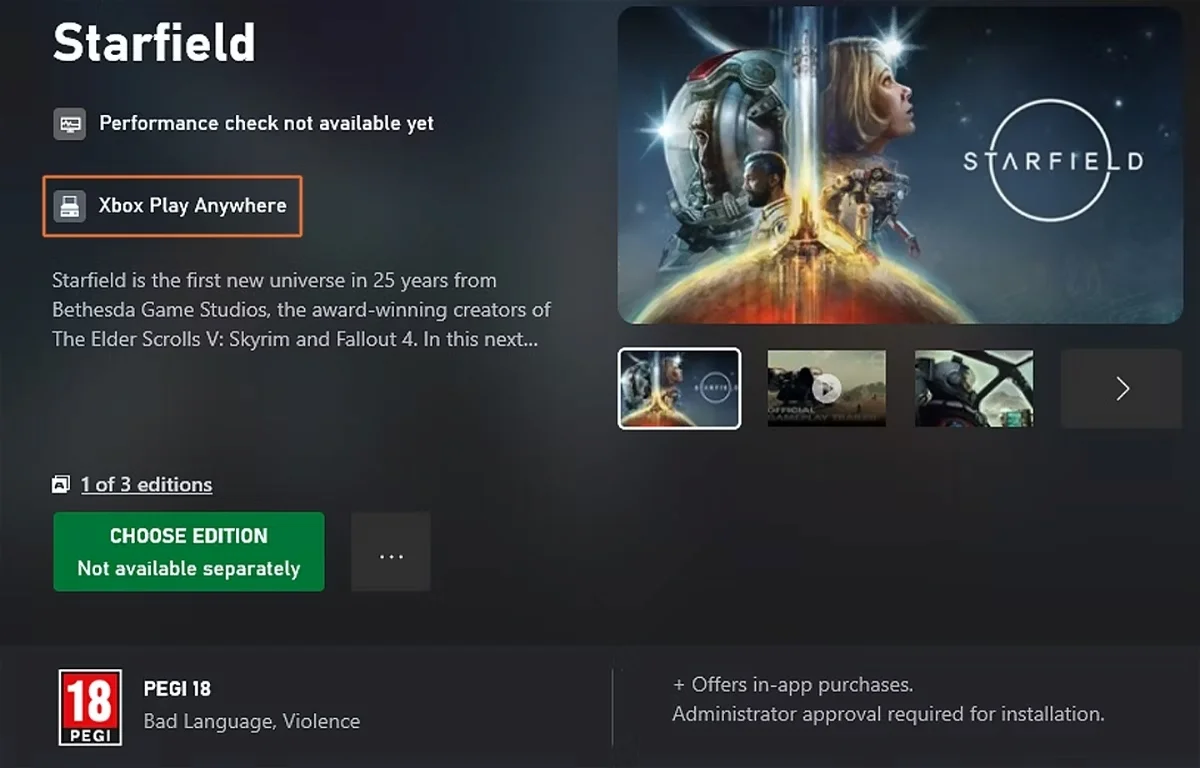 Mark your calendars! Starfield is set to launch on September 6, enthralling players on PC, Xbox Series X, and Xbox Series S. The promise of a vast and bug-free universe awaits, as gamers gear up to explore the uncharted territories of the cosmos.
With the Xbox Play Anywhere support, players can seamlessly switch between platforms and dive into the thrilling world of Starfield with ease. Prepare for an interstellar adventure like never before!