While it's clear that August 2023 is setting the stage for a larger Xbox Game Pass showcase in the coming months, this month is far from a letdown. It's packed with indie gems that shimmer with creativity, catering to an array of gaming preferences.
August might be a transitional phase in anticipation of September's massive drops, namely Starfield, Lies of P, and Cocoon. Yet, this month is still brimming with its unique flair. Particularly striking are the two brand-new titles making their debut on Xbox Game Pass, a nostalgic return, and a critically-acclaimed indie game now available for subscribers. Truly, there's a flavorful blend awaiting gamers.
While the Xbox Game Pass trend seems to be leaning towards fewer additions per update, it's evident that quality trumps quantity. With four game additions this round, every title is bound to leave a mark.
Upcoming Xbox Game Pass Titles for August 2023's Second Half
The following titles are part of the Xbox Game Pass offering for August 2023 and have been added or will be added to the library in the following days.
Firewatch – Available on Cloud, Console, and PC from August 17th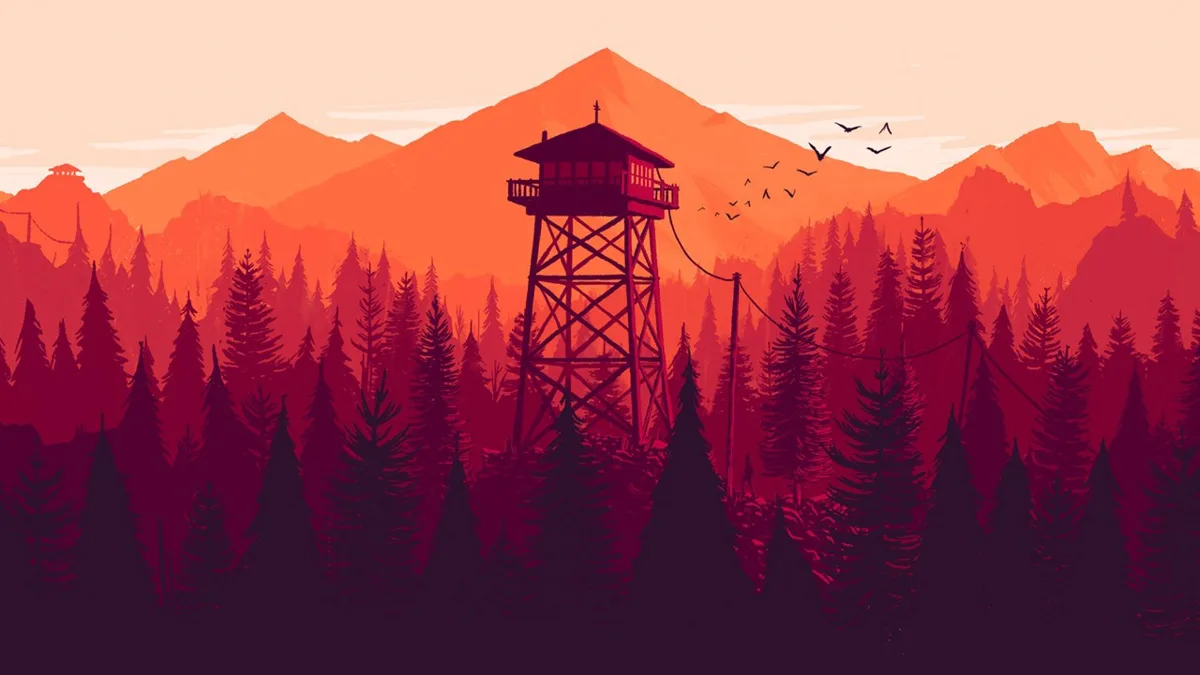 Delving into the world of what was once termed "walking simulators," Firewatch undeniably stands out as a hallmark of this unique sub-genre. This is the debut masterpiece of the Campo Santo team, a group made up of seasoned pros in the gaming world. At its core, Firewatch offers players an immersive narrative-driven adventure, presented from a first-person perspective. The game elegantly whisks players away to the breathtaking expanses of the Shoshone National Forest in Wyoming.
While the narrative and storytelling take center stage, overshadowing traditional gameplay elements, it's the personal perspective combined with the stunning environment that genuinely pulls players into Henry's story. As he embarks on his new role as a park ranger in 1989, what starts off as routine park surveillance and ensuring the forest's safety soon spirals into a series of unexpected twists and turns that encapsulate the essence of Firewatch.
The Texas Chain Saw Massacre – Accessible on Cloud, Console & PC starting August 18th
Coming hot on the heels of Firewatch this August is The Texas Chain Saw Massacre, the month's premier Game Pass release. A thrilling video game adaptation of the iconic 1974 slasher film that redefined the genre, this game serves up chills and thrills in equal measure. Echoing the gameplay vibes of well-known titles like Dead by Daylight, this asymmetrical multiplayer horror game stays true to the established conventions of its sub-genre.
What sets this game apart, however, is its official film license, invoking a sense of nostalgia and deeply-rooted familiarity, as the film has cemented its place as an authentic horror classic. With a meticulously crafted setting that drips with tension and eeriness, The Texas Chain Saw Massacre delivers both in gameplay dynamics and in its detailed scenarios, techniques, and characters. Crafted by Sumo Digital, the game proves that genuine horror can be achieved even within the realms of online multiplayer – a testament to its haunting excellence.
Sea of Stars – Launching on Cloud, Console & PC on August 29th
Without a doubt, the crowning jewel of this batch of Game Pass releases is Sea of Stars. Designed as a heartfelt tribute to the golden age of JRPGs, this title not only tips its hat to the classics but shines brightly with its own distinct flair. Available straight out of the gate on both Game Pass and PlayStation Plus, Sea of Stars is poised to captivate a vast audience. And rightly so, given the meticulous craftsmanship of Sabotage Studio behind it. The epic narrative unfolds around two protagonists, dubbed the Children of the Solstice.
Endowed with the mighty forces of the sun and the moon, they wield these celestial powers together, culminating in the breathtaking Eclipse Magic. Their mission? To restore tranquility and balance to a world teetering on the brink of chaos. Visually, Sea of Stars transports players back to the enchanting realm of 16-bit Japanese RPGs, all while boasting cutting-edge 2D artistry. Beyond its gripping narrative and visuals, the game promises a blend of classic RPG elements with adventure-driven puzzles and scenarios. This concoction offers players a multi-layered and truly enthralling gaming experience.
Gris – Arriving on Cloud, Console, and PC on September 5th
From the moment of its inception, Gris has garnered attention, not just for its breathtaking visuals, but for its seamless fusion of storytelling and gameplay. More than just a platformer sprinkled with adventure elements, Gris is a symphony of art and narrative, an odyssey of the senses. The game revolves around the poignant journey of a young woman. Stricken mute, she grapples with a world that's unraveling at the seams.
As players navigate through levels, they'll encounter a myriad of environmental puzzles, each echoing the protagonist's inner turmoil. But Gris is more than a quest to restore a fragmented universe and reclaim a silenced voice. It's a tale that unfolds not just through traditional gameplay, but through artful animations, evocative landscapes, and events that punctuate each stage. While on the surface, Gris might appear as a straightforward platformer, delving deeper unveils a rich tapestry of storytelling – akin to a mesmerizing interactive fable.
Unearth Xbox's Treasures: From adrenaline-pumping action shooters to enchanting indie tales, our comprehensive guide showcases the brilliance of Xbox One's most beloved games. Don't miss out!