Welcome to the thrilling universe of Xbox One! Whether you're a seasoned gamer looking to revisit top-tier titles or a newbie setting off on your first virtual adventure, our comprehensive guide, "Gaming Gems: 30 Best Xbox One Games of All Time" is just what you need. This passionately curated compilation serves as a heartfelt tribute to Xbox's most beloved games, highlighting their brilliance and enduring appeal.
From immersive open-world odysseys and adrenaline-pumping action shooters to enchanting indie tales and mind-bending puzzles, the Xbox One platform offers a gaming paradise that caters to a myriad of tastes and preferences. Our selection brings together the very best that this versatile console has to offer, each game a shining testament to the artistic and technological prowess of the gaming world.
Get ready as we whisk you away on a thrilling journey through the zenith of Xbox One gaming experiences. If your gaming appetite leans towards venturing through dystopian terrains, unraveling captivating enigmas, or dominating the racetrack in high-octane races, this curated lineup of the best Xbox One games is your roadmap to the next memorable gaming escapade. Fasten your seatbelts, as we're on the brink of plunging into an enchanting realm filled with gaming enchantment.
Dead Cells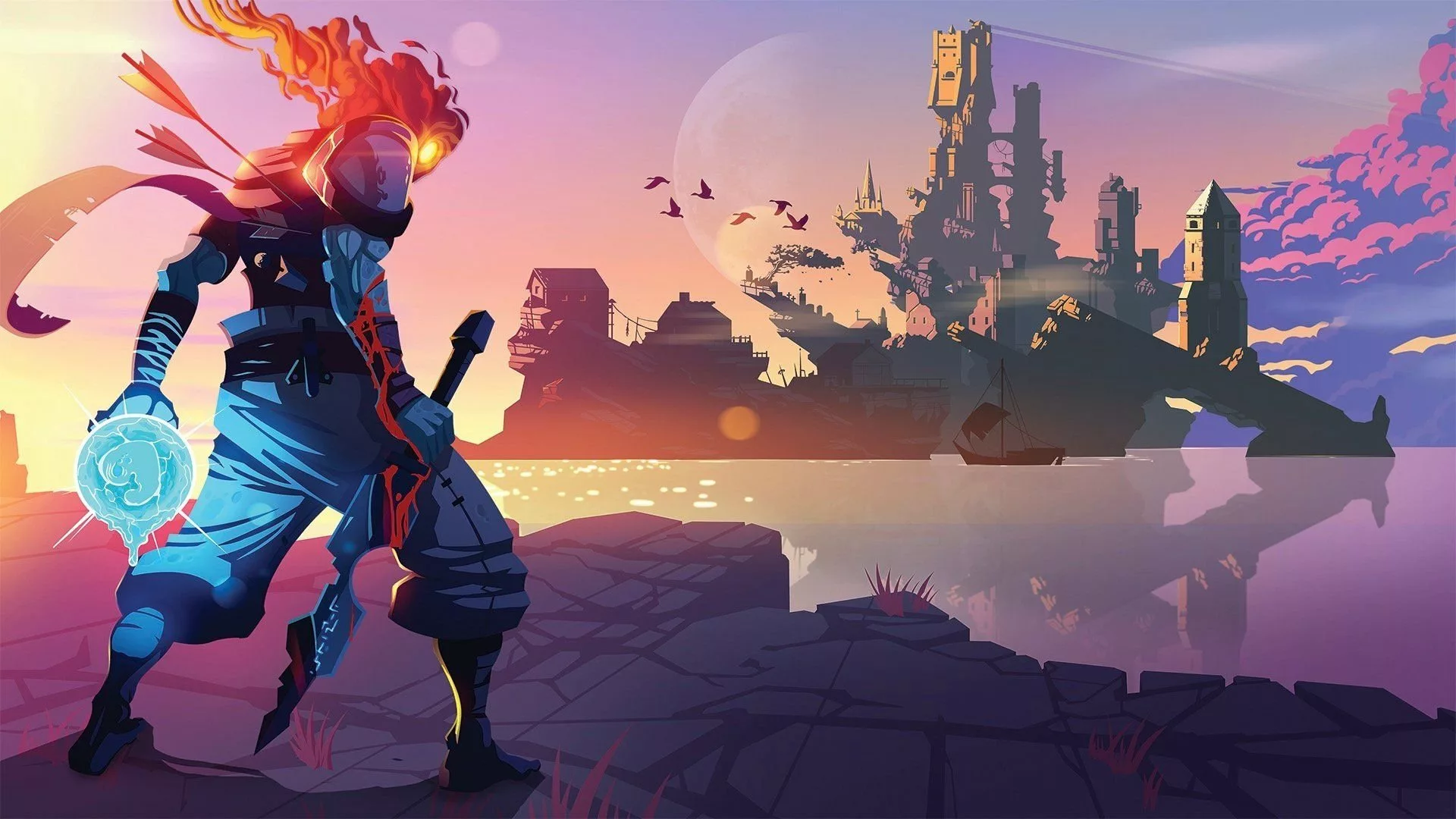 If you're seeking an immersive and challenging gaming experience, look no further than Dead Cells, one of the best Xbox One games available. In this thrilling adventure, you embody the remnants of a botched alchemical experiment, embarking on a quest to decipher the mysteries that shroud a massive, ever-evolving, and seemingly hexed island.
Dead Cells offers a robust combat system that is as demanding as it is fair. The game's responsive controls, formidable adversaries, the inevitability of permadeath, and the life-saving "panic roll" weave together a profoundly exhilarating and satisfying action-packed experience.
Imagine finding yourself in a roguelike game – a combination of an interconnected world, branching trails, and unlockable skills, all set against the relentless, adrenaline-fueled threat of permadeath. You don't have the comfort of checkpoints; it's a ruthless game of survival. Your mission is to either defeat the ultimate adversary in one swift stroke or reattempt the quest until you achieve victory.
Yet, every failure in Dead Cells brings with it a silver lining. Each attempt allows you to retain certain elements of progress. You get to keep newly discovered pathways, access to fresh levels, mutations, abilities, and an arsenal of weapons. Speaking of armaments, the game offers an abundance of methods to annihilate your foes. From an assortment of swords and bows to spells, whips, grenades, and turrets, every weapon carries its unique charm.
Moreover, with scrolls and mutations, you can modify and tailor your character to suit your style during each run. However, your prowess as a player shines the brightest in this game. Roguelites are designed to hone your abilities continuously, converting what once seemed like an impervious barrier into a leisurely stroll. So, buckle up and remember – with patience, your skills will inevitably sharpen!
Resident Evil 2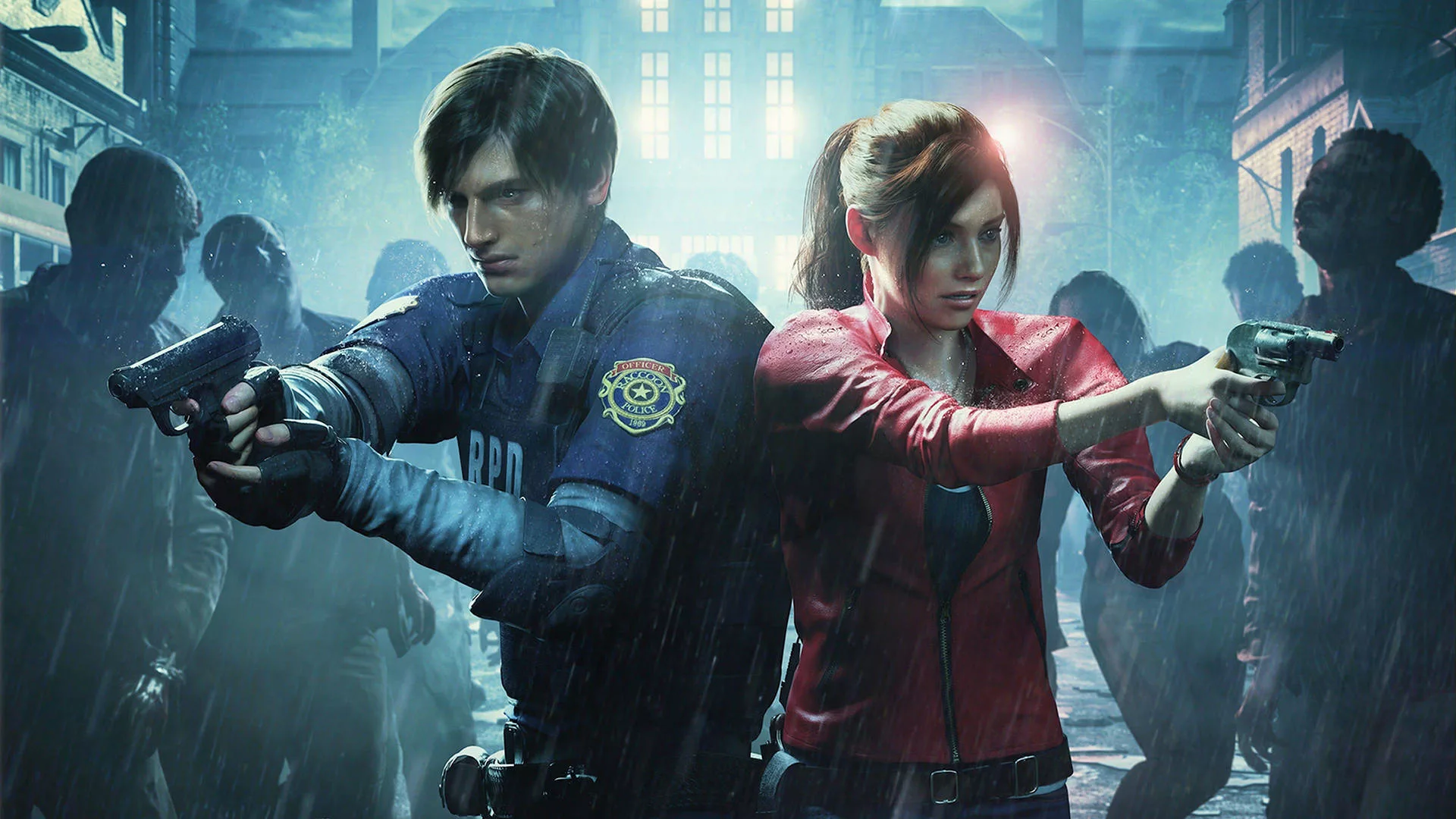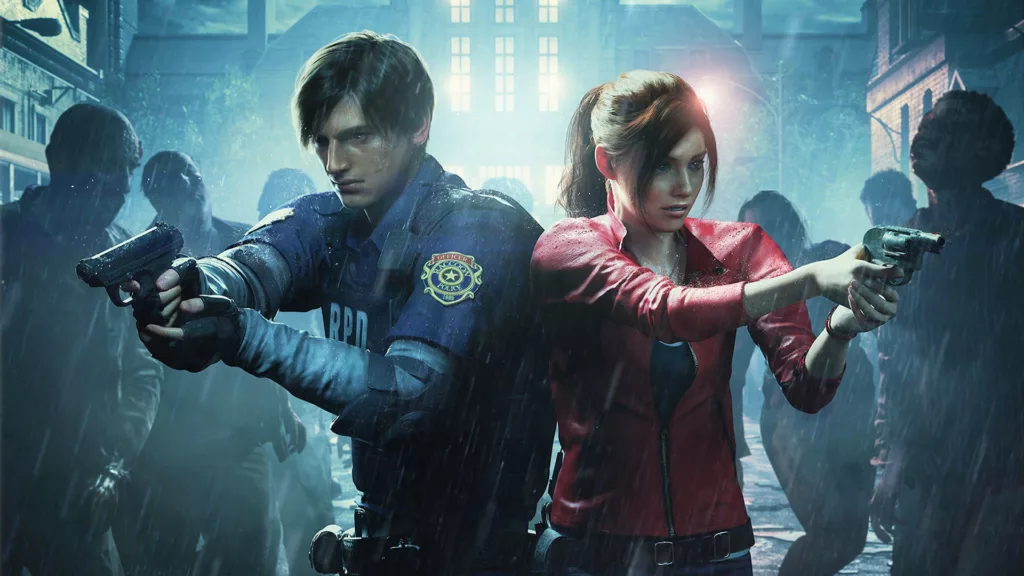 The resurgence of a timeless classic, Resident Evil 2, brings the well-loved amalgamation of heart-stopping action, suspense-filled exploration, and brain-teasing puzzle-solving back to life. It stands tall amongst the best Xbox One games, where players step into the shoes of rookie police officer Leon Kennedy and college scholar Claire Redfield.
A devastating outbreak transforms the unsuspecting inhabitants of Raccoon City into menacing zombies, forcing Leon and Claire into an unforeseen alliance. As fate intertwines the destinies of these beloved characters, players are granted the chance to view the narrative from both perspectives through their independent yet interconnected campaigns.
The safety of Leon and Claire rests squarely in your hands as you help them cooperate to survive the undead horrors and uncover the sinister forces behind this horrific assault on the city. With your guiding hand and their combined might, will they manage to escape the nightmare that Raccoon City has become? Dive into the suspenseful world of Resident Evil 2 and discover the truth behind the terror.
Psychonauts 2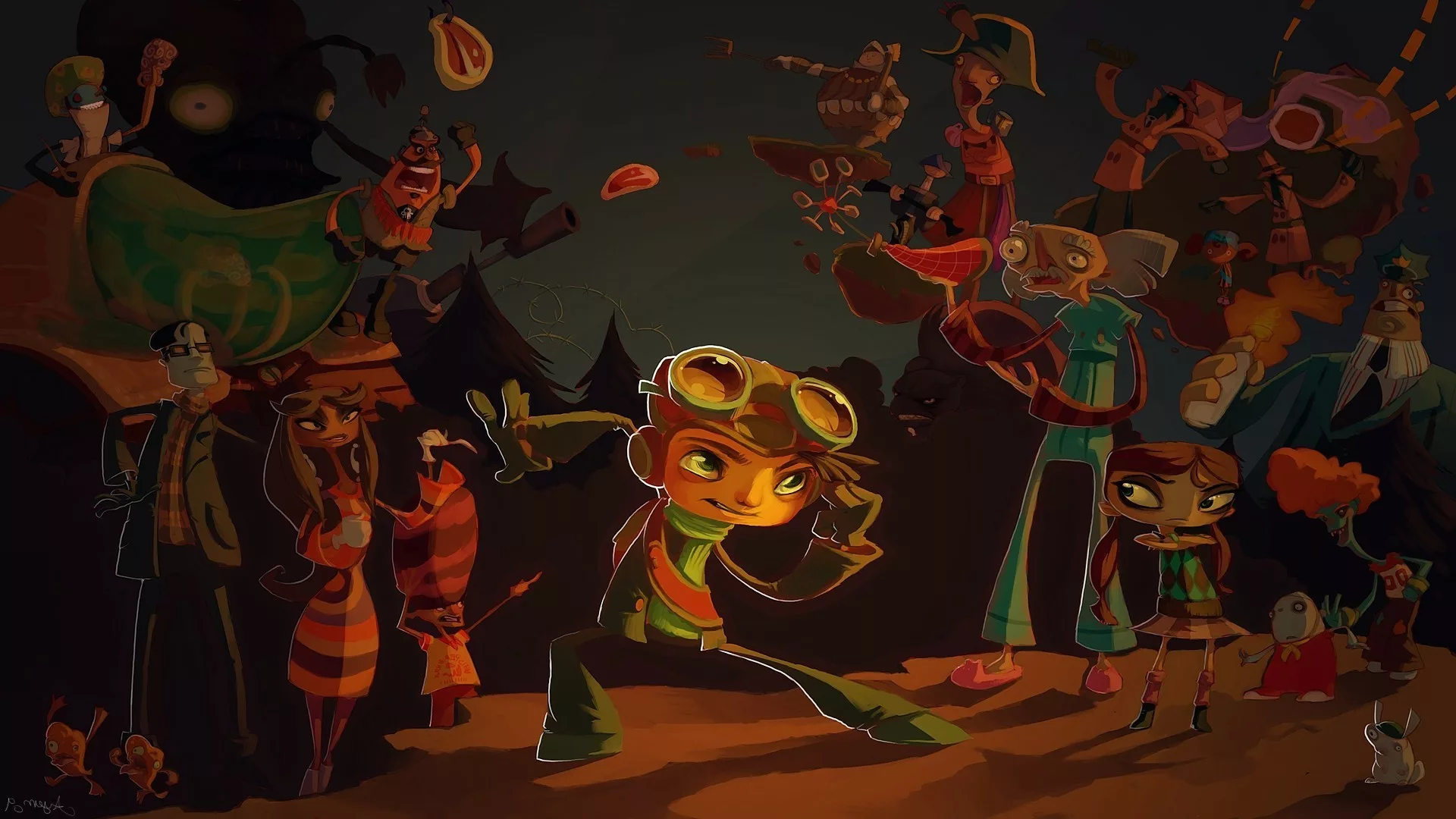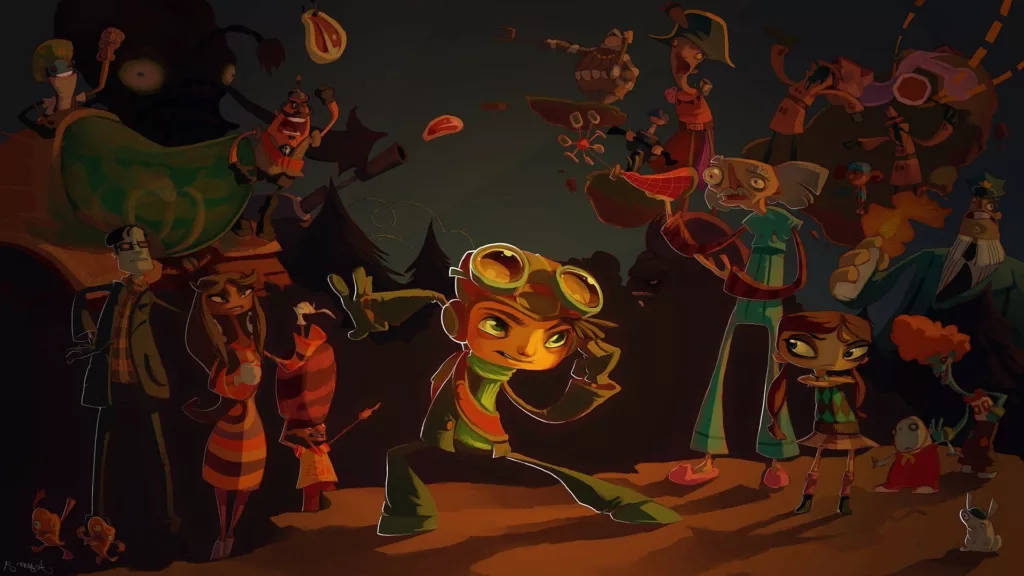 In recent times, platformer games have seen a resurgence, giving fans of the genre a reason to rejoice. One title that has particularly garnered attention among the best Xbox One games is Psychonauts 2. This fantastic sequel stems from the creative minds at Double Fine, and it has brought back the magic of the original Psychonauts, a well-regarded cult classic of the Xbox and PS2 era.
Thanks to an overwhelmingly successful Fig campaign that wrapped up in 2016, Double Fine has breathed life into the much-anticipated Psychonauts 2. Although no game is without flaws, Psychonauts 2 has largely lived up to its high expectations. It brims with enthralling characters, exhilarating platforming action, and an intricate storyline that smoothly interweaves with the gameplay.
Following Microsoft's acquisition of Double Fine, the studio has evolved into a first-party Xbox powerhouse. This means Xbox Game Pass subscribers are privy to playing this gem of a game without incurring any additional costs. Immerse yourself in the eclectic world of Psychonauts 2 and join in the thrilling adventure that awaits.
Ori and the Will of the Wisps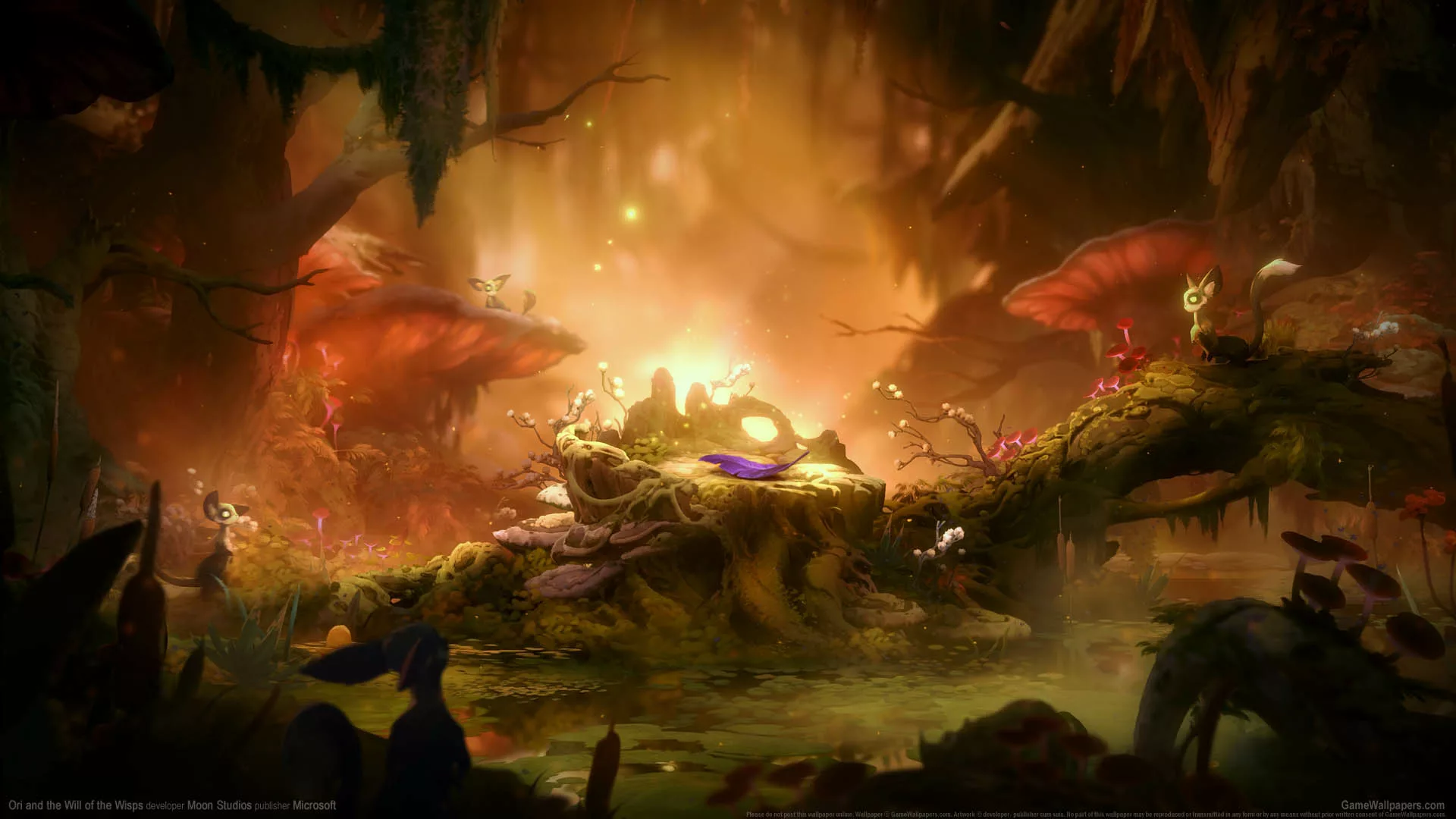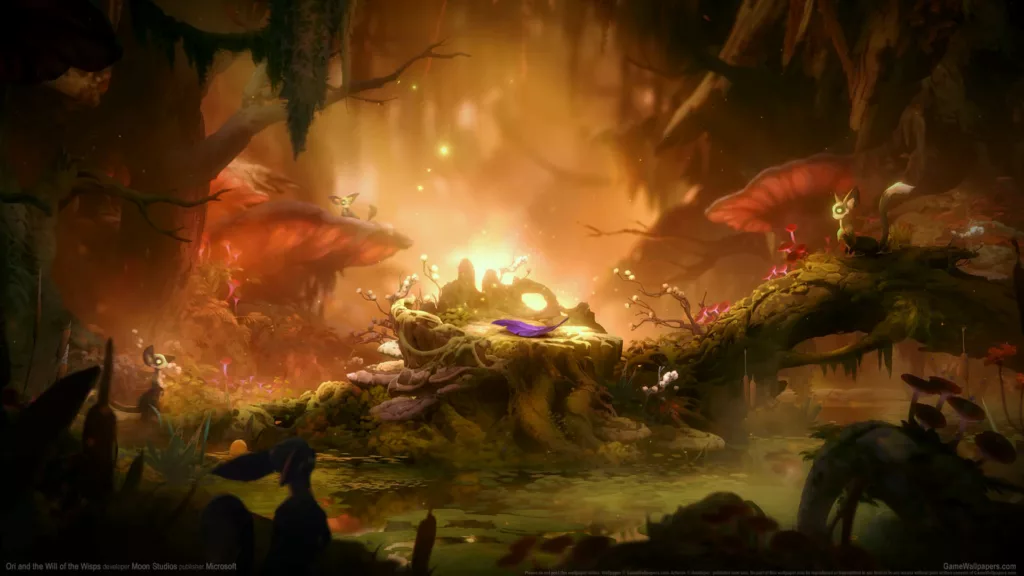 Ori and the Will of the Wisps is a sensational action-platformer that may be brief in length but leaves a profound impact. It's a visual and auditory treat – the captivating aesthetics complemented by a mesmerizing soundtrack, make it one of the best Xbox One games.
While its predecessor remains a stunningly beautiful adventure, Ori and the Will of the Wisps takes a page from the 2D Metroidvania playbook to enhance its backtracking quests. The game intelligently introduces exciting new abilities at regular intervals, reminiscent of the lauded Hollow Night, giving players a delightful drip-fed progression system.
The game's charming protagonist, a creature akin to a hybrid of a cat and marsupial, is an absolute pleasure to control. With fluid jumps, vine swings, and a plethora of other abilities that we'd rather not spoil, you're in for a unique and empowering gaming experience. Few Xbox One titles can match the gratifying feeling of bounding around the screen in Ori and the Will of the Wisps, with a controller in your hand. Embark on this bewitching journey and relish the delightful world that awaits you.
Celeste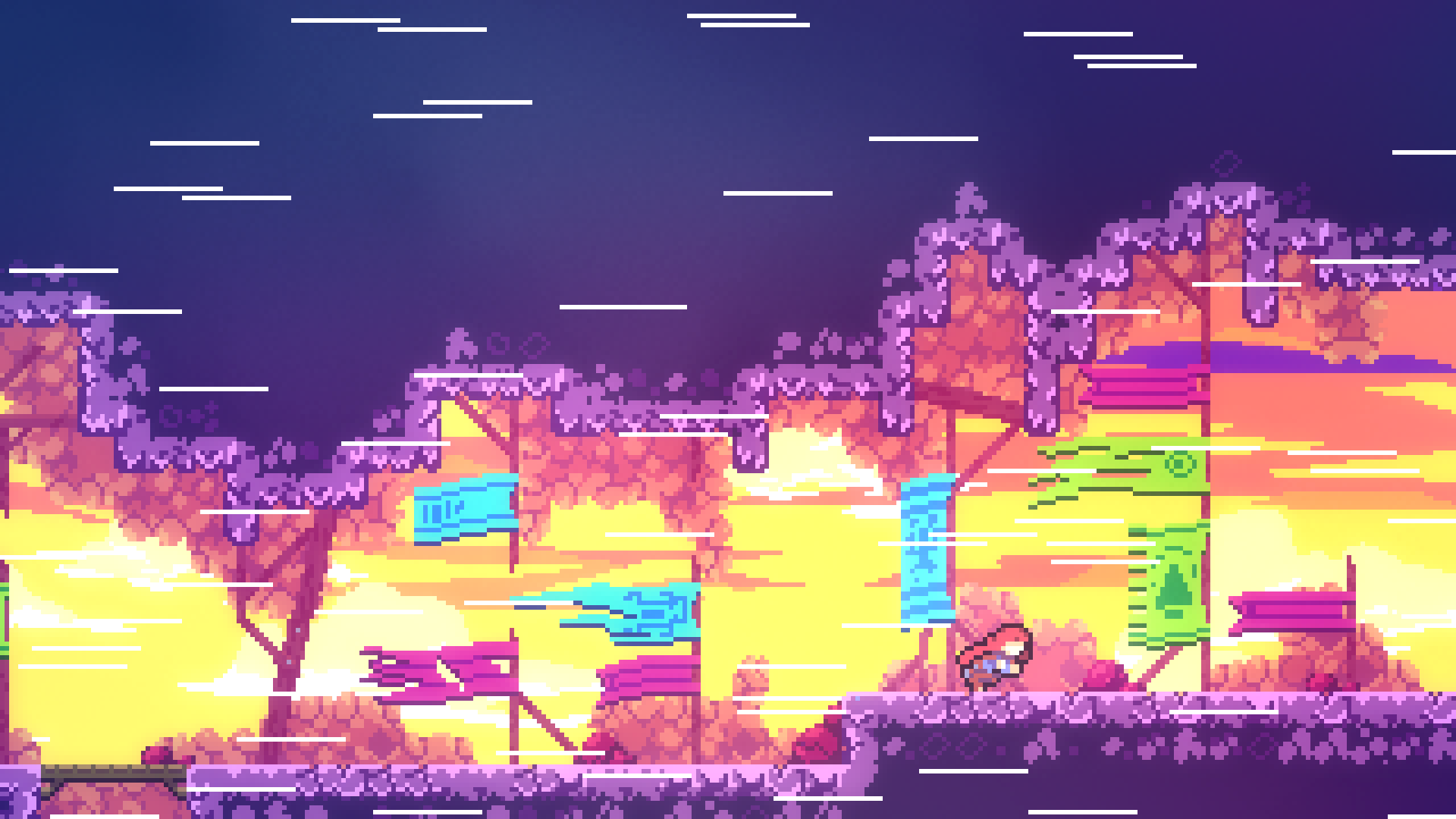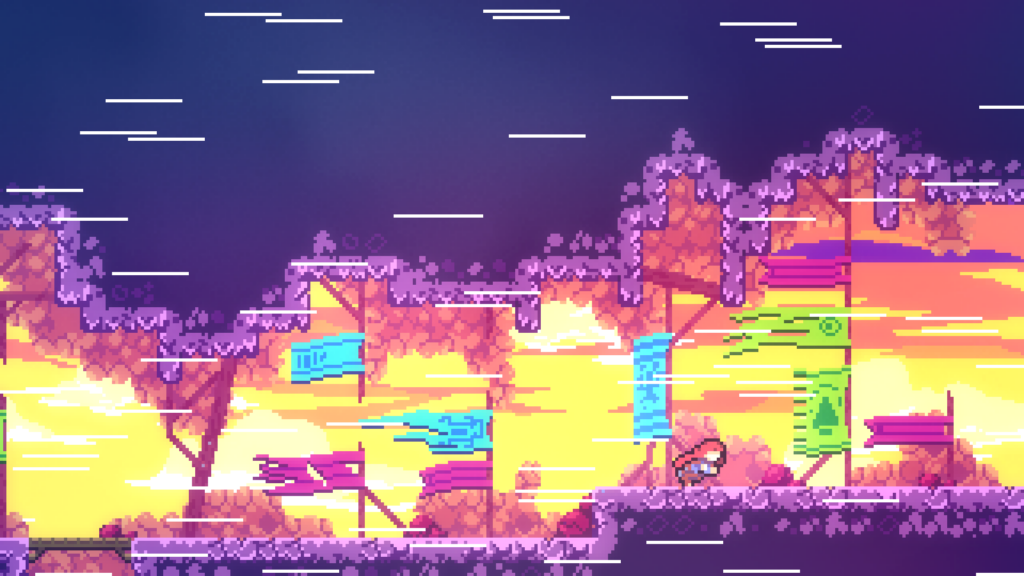 Celeste is not merely another indie gem; it stands tall among the best 2D platformers of this generation. The game strikes an exceptional balance between simplicity and complexity – its intuitive controls are a breeze to grasp, but the game's masterful level design calls for considerable finesse to conquer.
Playing Celeste, you will traverse through a collection of relentless yet gratifyingly challenging platform levels. All you have at your disposal are a jump, a dash, and a wall-grab to dodge a myriad of risks and pitfalls. But don't be fooled by this seemingly simple toolset. The way these abilities interact with the game's clever level design creates an intricate dance of precision and strategy.
The game's exquisitely precise gameplay marries beautifully with its visually arresting pixel art and an unforgettable, haunting synth soundtrack. What sets Celeste apart among the best Xbox One games is its ability to seamlessly blend a touching narrative about battling inner demons and mental health struggles within its gameplay.
While Celeste doesn't pull any punches with its difficulty, it strikes a fair balance. Many of its optional objectives pose a hefty challenge, but conquering the main storyline is more about patience and perseverance than extreme gaming skill. Don't let its sweet exterior deceive you; Celeste will test your mettle, but every victory along the way feels incredibly satisfying.
Dishonored 2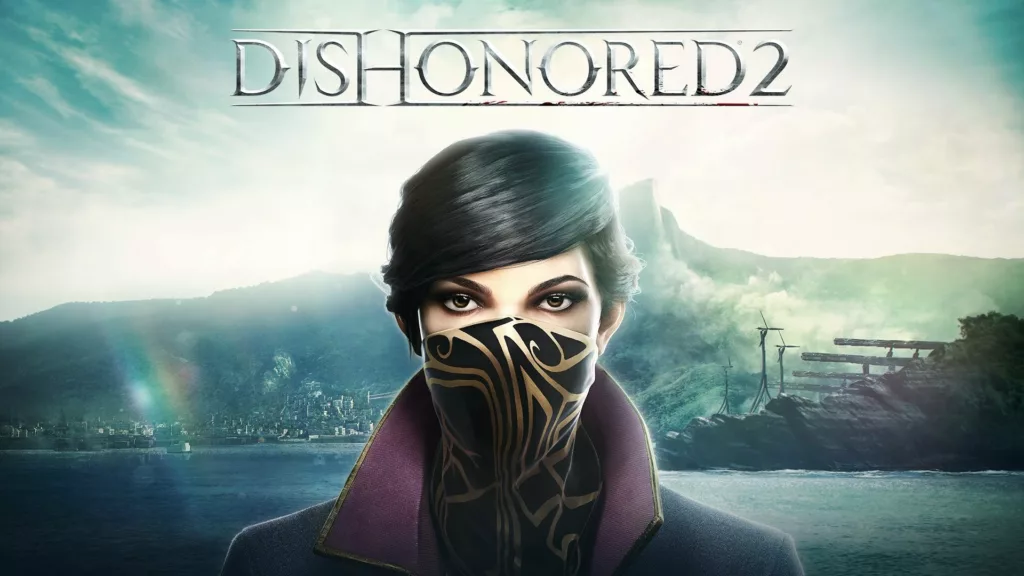 Dishonored 2 takes the throne as the anticipated sequel to the original Dishonored game. Retaining the blend of stealth, magical powers, and dynamic first-person action, Dishonored 2 introduces an exciting twist – the game can now be played from two unique perspectives: Corvo Attano from the first game, or the Empress Emily Kaldwin.
Each character possesses distinctive powers, which can significantly influence how players traverse the game's imaginative missions and areas. These abilities allow you to eliminate targets in a multitude of intriguing ways. However, if subtlety is more your style, you can opt not to use any powers or avoid lethal force entirely. Dishonored 2's immersive sim nature gives you the freedom to achieve objectives in any manner you prefer.
While the first game was praised for its environmental and level design, Dishonored 2 escalates it to unparalleled heights. Memorable levels such as The Clockwork Mansion and Crack in the Slab highlight the game's innovative design. Even if you're not particularly fond of stealth-oriented games, Dishonored 2 is worth a try for its diversity, artistic flair, and the creative and somewhat macabre fun that the game's systems allow. Plus, the game and its DLC are available on Xbox Game Pass, making it a must-play among the best Xbox One games.
Assassin's Creed Valhalla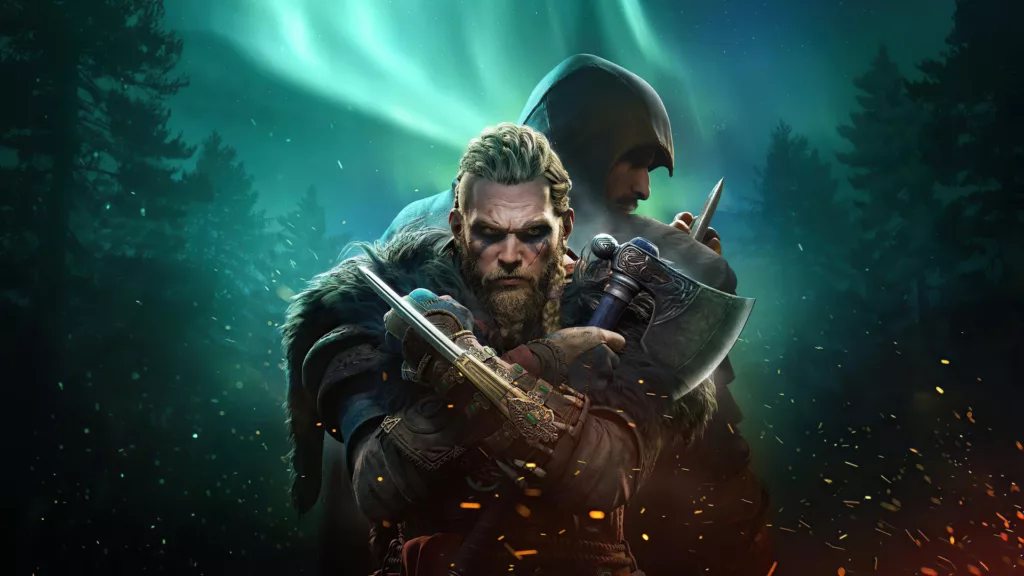 Assassin's Creed Valhalla, while optimally experienced on the more powerful Xbox Series X, remains an exceptional game on the Xbox One platform. What's more, it supports Smart Delivery, so when you're ready to upgrade, the Series X version will be at your disposal. After sinking a few initial hours into the game, it quickly becomes apparent why Valhalla stands among the best Assassin's Creed games ever created.
Ubisoft Montreal, the game's developer, has harnessed the full potential of the AnvilNext 2.0 engine to bring Valhalla's stunning visuals to life. However, the appeal of Valhalla extends beyond its aesthetic allure. The game retains the open-world design established in Origins and Odyssey but refines it to feel denser and more immersive.
One of Valhalla's defining characteristics is its intense combat system. Every swing of your weapon carries weight, resulting in a visceral and exhilarating combat experience. In a way, Valhalla represents to Odyssey and Origins what Black Flag meant for the initial Assassin's Creed games – a familiar journey, but with refined nuances that noticeably elevate the gaming experience. When discussing the best Xbox One games, Assassin's Creed Valhalla certainly warrants a mention.
Stardew Valley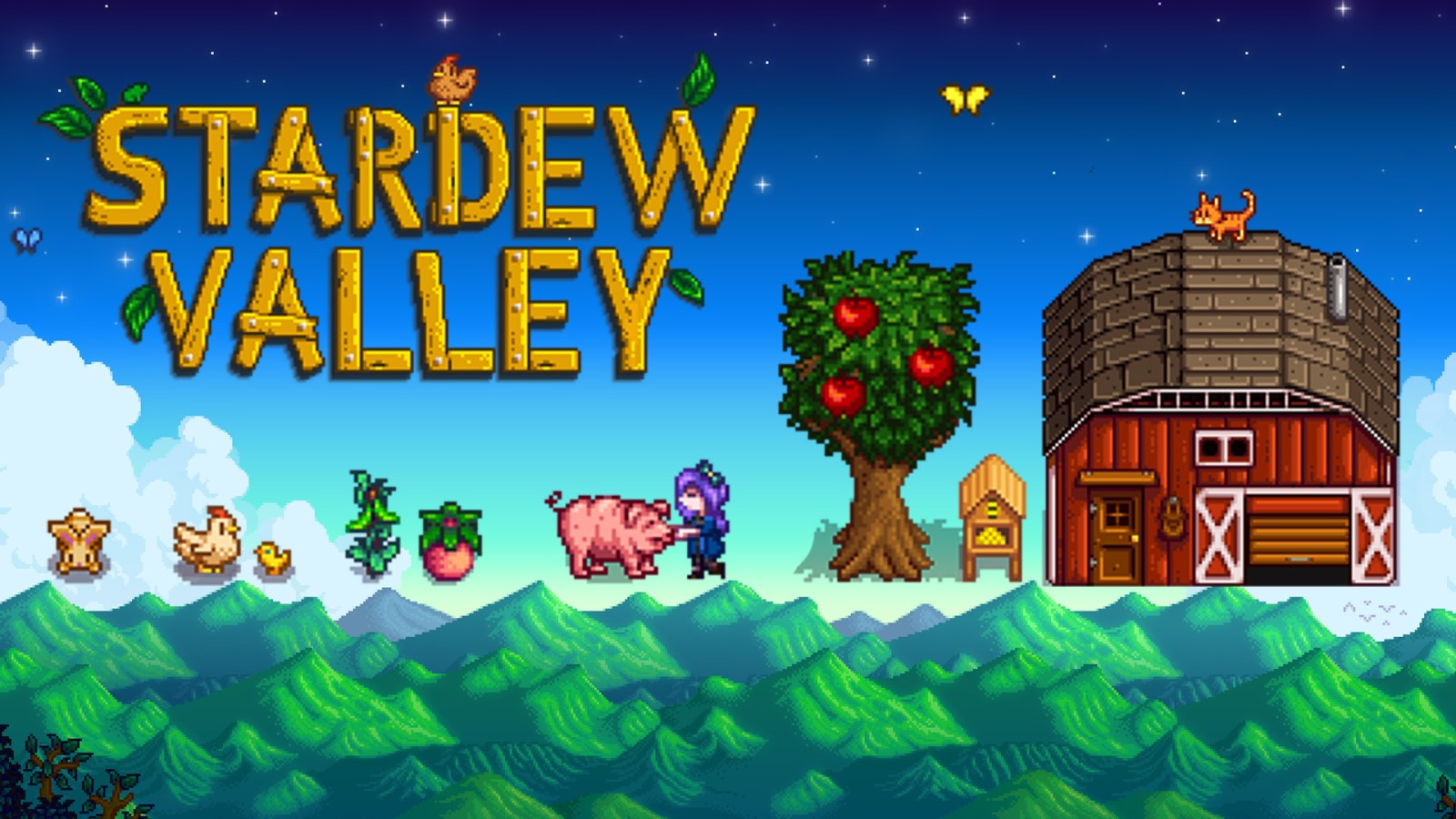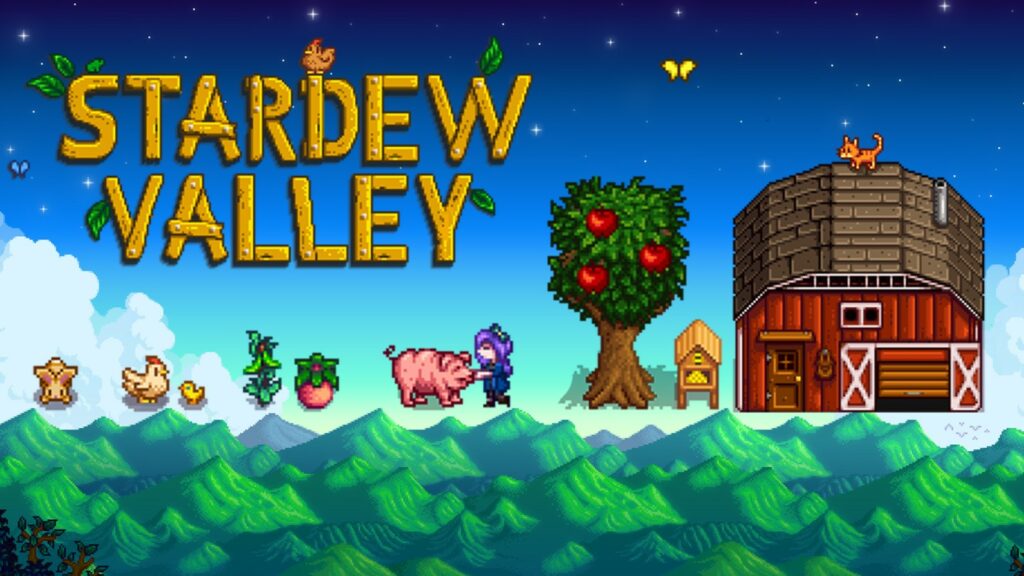 Stardew Valley, initially envisioned as a spiritual successor to the Harvest Moon series, has evolved into an iconic game in its own right. Crafted by the talented Eric "ConcernedApe" Barone, Stardew Valley now stands on its pedestal, admired and influential.
Resplendent in its 16-bit style reminiscent of the Super Nintendo era, Stardew Valley offers an engaging rural adventure filled with charm and personality. However, life in Stardew Valley extends beyond tilling soil and planting a variety of crops on your farm. The game also presents challenging dungeons to conquer and an array of distinct characters to woo.
The high level of polish and the sheer variety that Stardew Valley offers is all the more impressive considering that it marked Barone's debut into game development. Now, thanks to its availability on Xbox Game Pass, diving into this enchanting rural escapade is easier and more enticing than ever. For those searching for the best Xbox One games, the idyllic world of Stardew Valley beckons.
Monster Hunter: World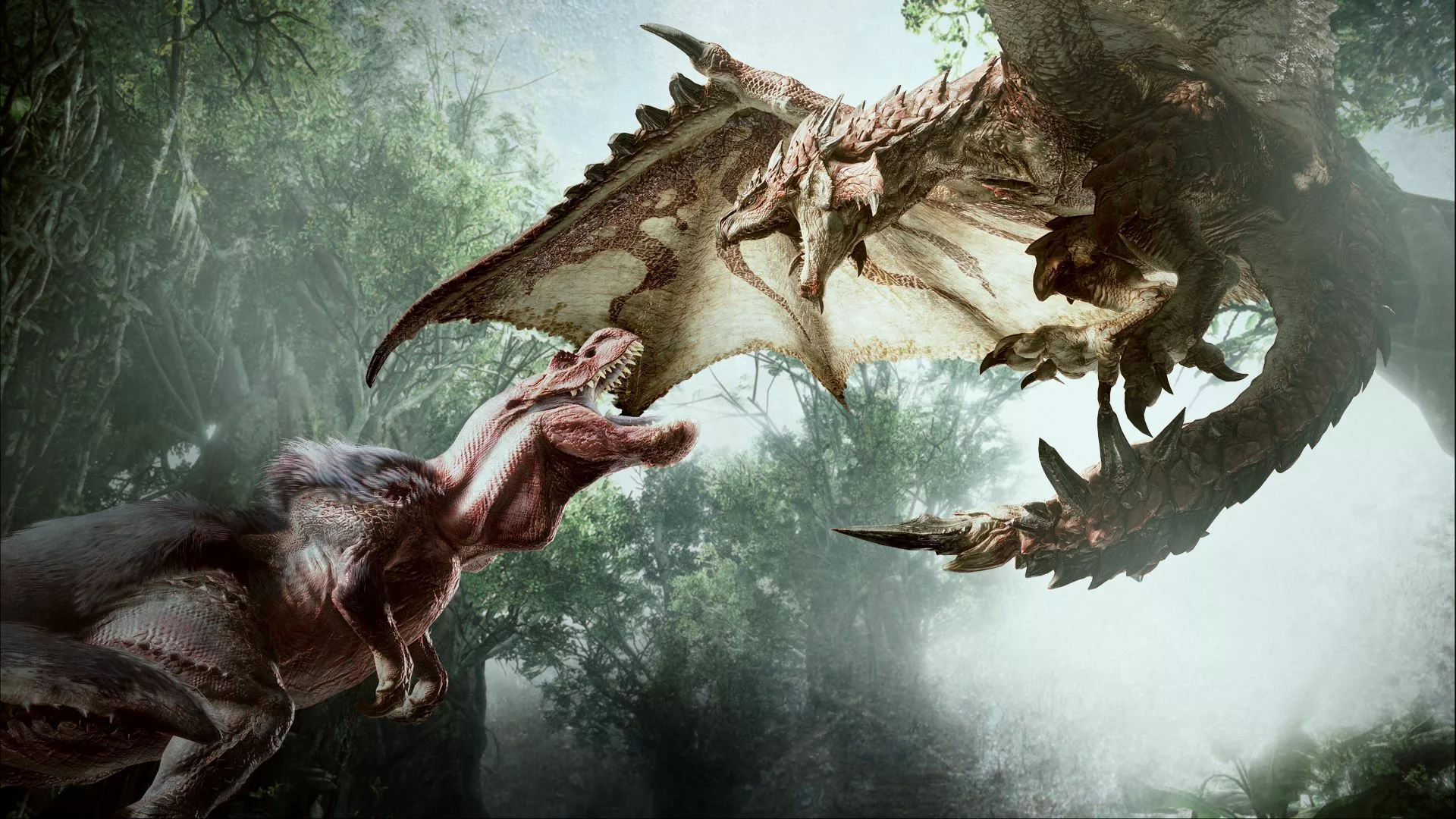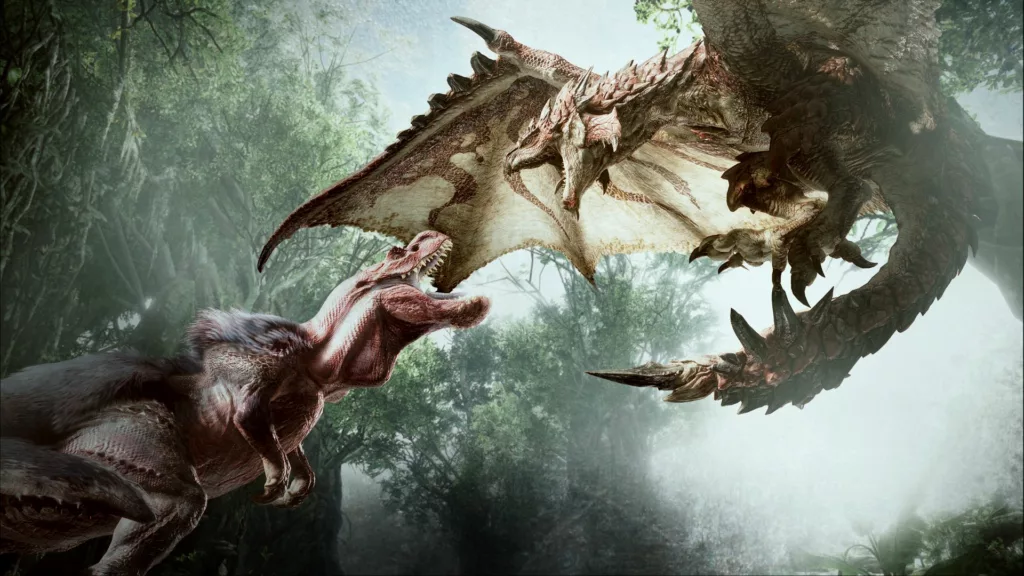 Should you be new to the Monster Hunter franchise, you may find Monster Hunter: World initially daunting and somewhat alien. However, the 'most accessible yet' tagline is not without merit. Capcom's behemoth hunting title may require some patience initially, but the rewards it offers are well worth the effort.
The game's core principle is simple yet profoundly engaging: hunt monsters, defeat them, and use the components harvested from their bodies to craft equipment capable of taking on even bigger challenges. This gameplay loop forms the crux of Monster Hunter: World. Each dive into the game's richly designed world is a new opportunity to explore stat boosts, grapple with diverse attack types, and master the use of spectacularly exaggerated weapons.
Where the game truly comes to life, though, is in cooperative play. Teaming up with friends to strategize on classes, weapons, and tactics adds an exhilarating layer of complexity to the game. The battles are long and demand skill and cooperation, but the thrill of the hunt and the triumphant feeling that comes from felling a beast is incomparable. As a contender for the best Xbox One games, Monster Hunter: World surely delivers an unforgettable gaming experience.
Gears 5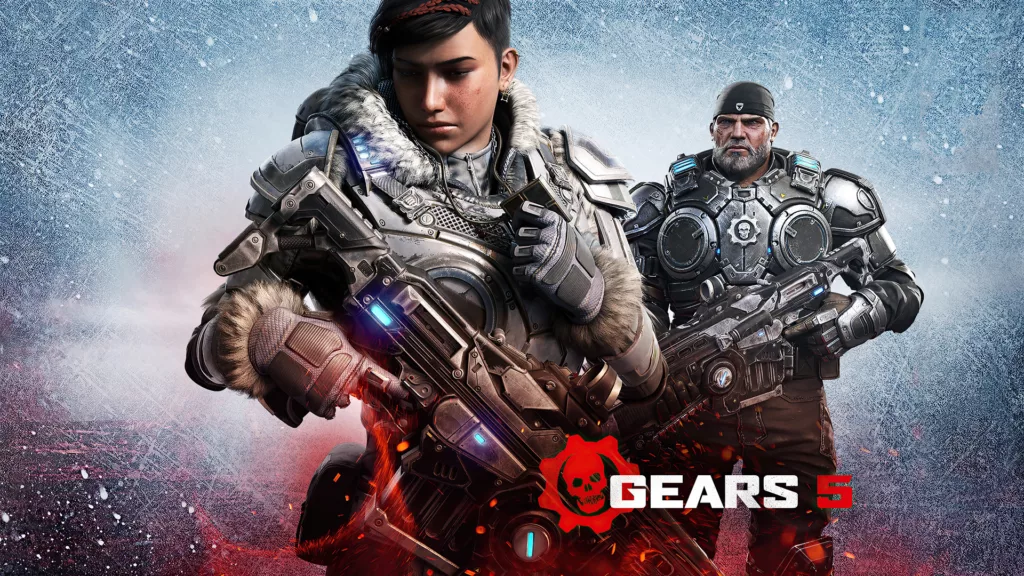 It took five iterations, but Xbox's second flagship franchise, Gears, finally lands a compelling narrative with Gears 5. The game sensibly shifts the spotlight from the rather bland J.D. Fenix to the intriguing Kait Diaz, resulting in a captivating storyline that enriches not only the new lead character but also the omnipresent Locust threat.
Despite incorporating modern elements such as open-world style hubs and upgrade systems, Gears 5 remains faithful to its roots as a classic cover shooter. The satisfying crunch of guns and the visceral gore that has become synonymous with the series are ever-present. The gunfights are still excitingly hectic, and the Locust adversaries are as repugnant as ever, especially when you introduce them to the business end of your Lancer's chainsaw.
Gears 5 manages to blend new elements with the franchise's beloved core features, making for a game that respects its roots while offering a fresh take. Its ability to do so earns it a spot among the best Xbox One games. Its compelling narrative and heart-pounding action make it a game that's difficult to put down.
Kingdom Hearts 3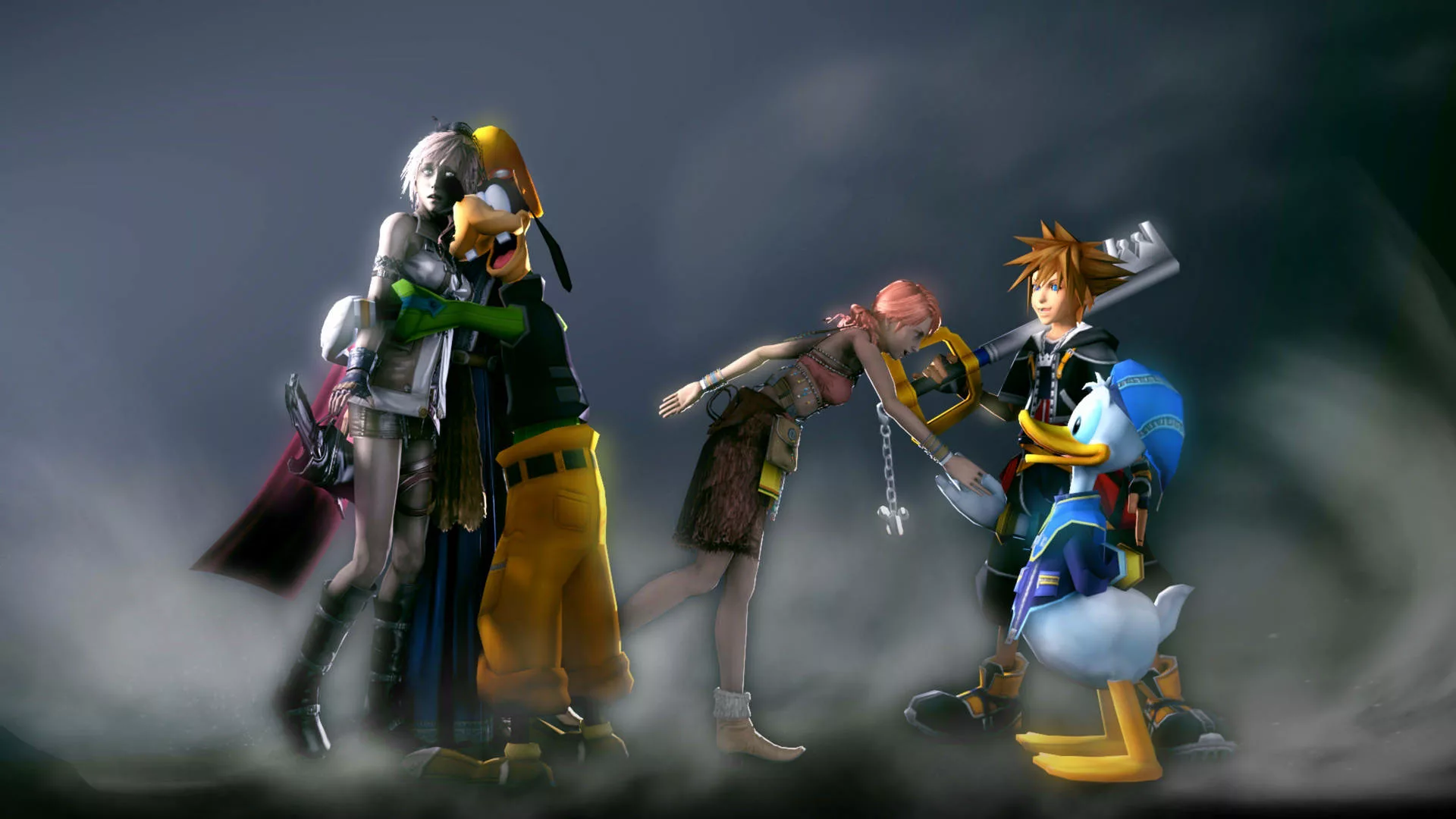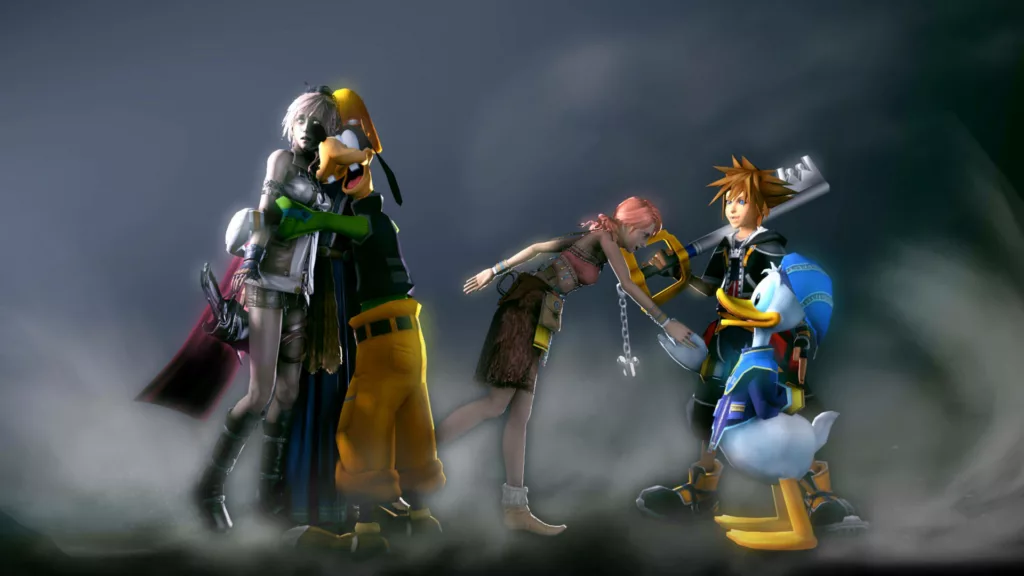 Step into the captivating world of Kingdom Hearts 3, where we witness the finale of a tale that has been unraveling for nearly two decades. Square Enix, the creator of legendary games like Final Fantasy, has ingeniously woven a narrative that, while complex, has kept fans riveted since its inception. It's important to note that this may not be the absolute end, given that this series is a veritable gold mine for its creators.
In Kingdom Hearts 3, we bid farewell to the intricate story arc of the villain Xehanort. Much like the Metal Gear series, Kingdom Hearts leaves a multitude of questions unanswered, rendering its story a labyrinthine puzzle that only true, dedicated fans might fully comprehend. It may be a convoluted tapestry, but that doesn't make its narrative any less valuable or engrossing. If you're searching for the best Xbox One games with deep narratives and fan dedication, Kingdom Hearts 3 is a standout choice.
Sekiro: Shadows Die Twice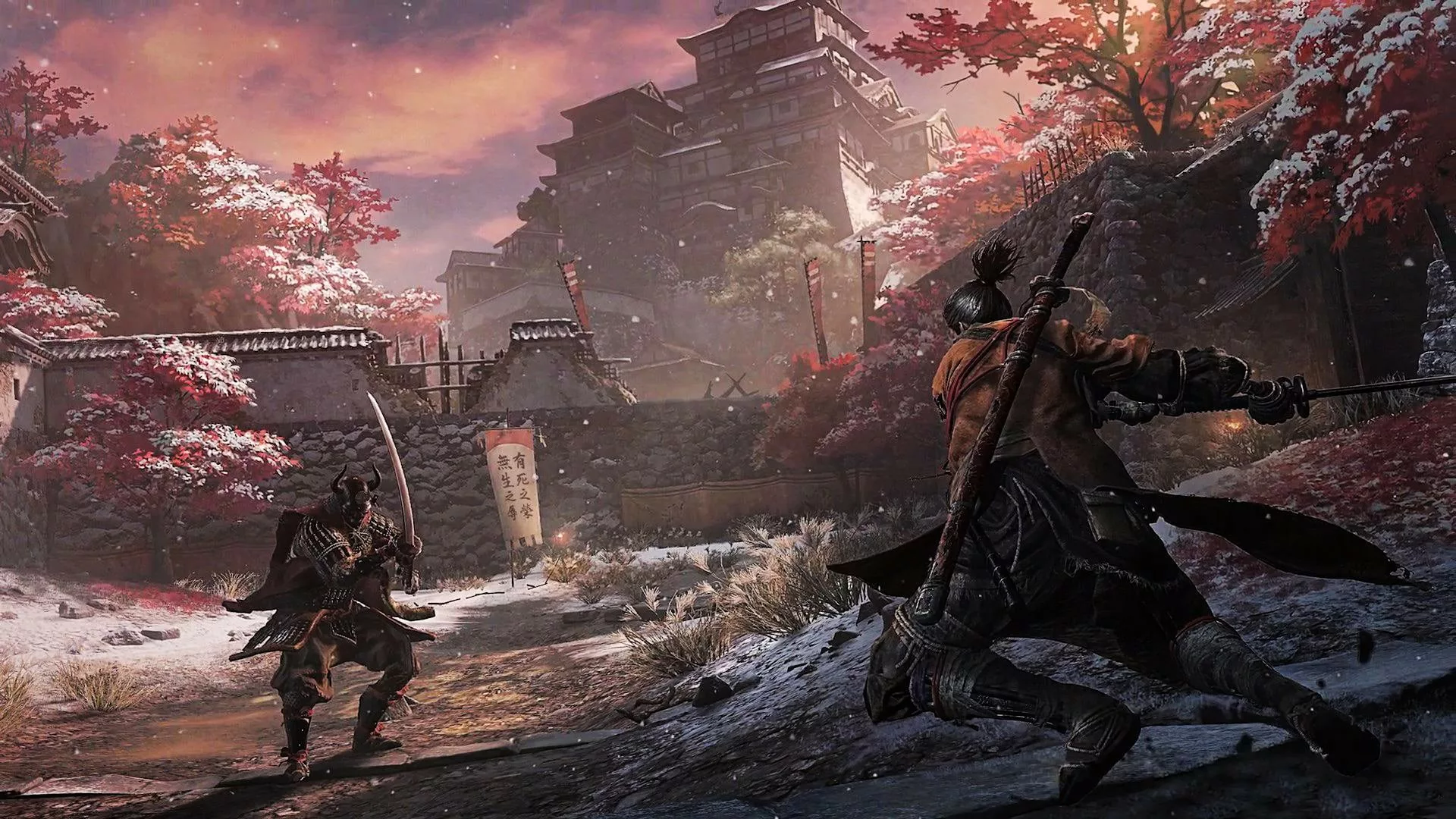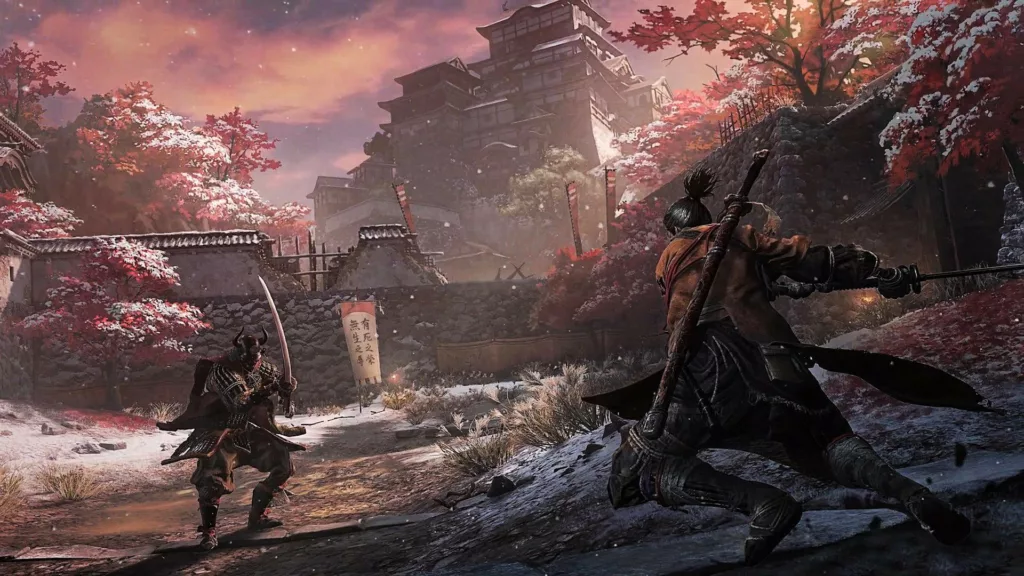 Welcome to the unforgiving world of late 16th century Sengoku Japan, a time characterized by ceaseless conflict and the ever-looming specter of death. In the midst of this tumultuous era, a riveting tale unfolds, giving birth to Sekiro: Shadows Die Twice. This dark and twisted game experience is the brainchild of FromSoftware's acclaimed team, published by Activision.
Under the direction of Hidetaka Miyazaki, Sekiro: Shadows Die Twice takes the form of a third-person action-adventure game with elements of role-playing. It propels you into the role of a stony-hearted warrior hell-bent on rescuing his young lord and seeking vengeance against his sworn enemy.
Assuming the role of "Sekiro" or the "one-armed wolf," you'll have numerous strategies at your disposal to approach combat and engage foes. This element of strategic diversity adds depth to the gameplay, solidifying Sekiro: Shadows Die Twice's position among the best Xbox One games. It's not just a game; it's an exhilarating journey through a historical period, delivered with a twist of dark fantasy.
The Witcher 3: Wild Hunt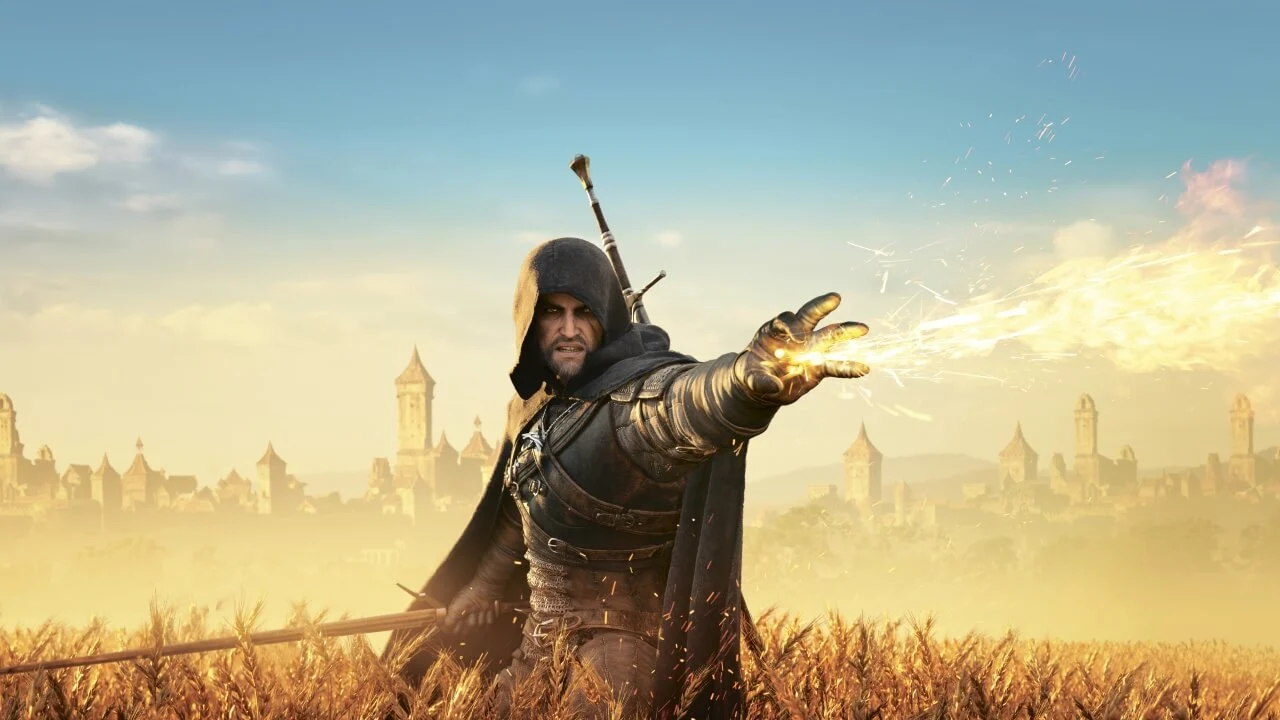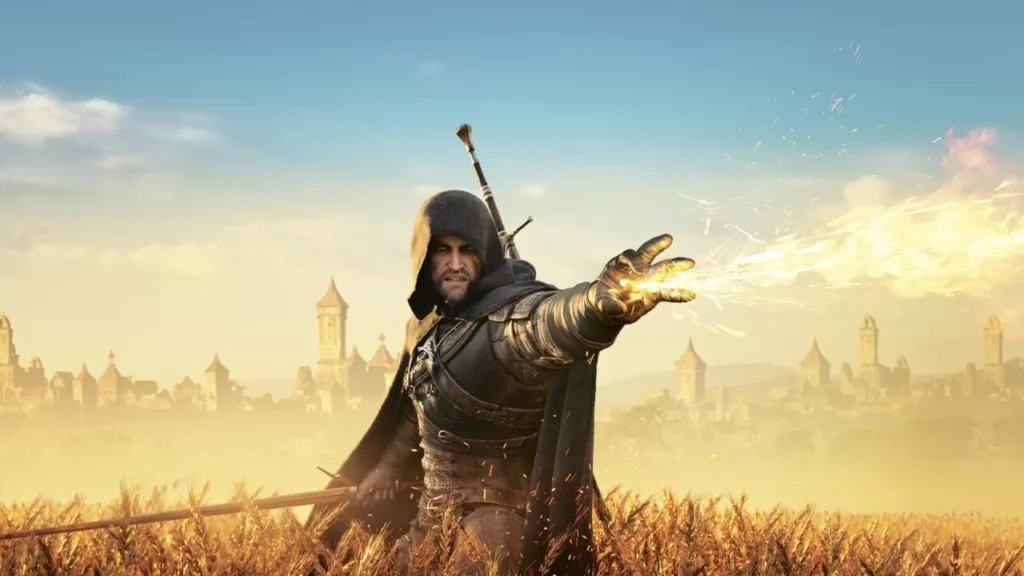 Among the vast sea of role-playing games, few stand as tall as The Witcher 3: Wild Hunt. This gargantuan game is a marvel of modern gaming, presenting an expansive open-world that is as immersive as it is breathtaking. With each region teeming with formidable creatures to conquer, intriguing enigmas to unravel, and riveting personal narratives to discover, the scope and density of this game are simply unmatched.
Not only does The Witcher 3 excel in the breadth and depth of its gameplay, but it is also a benchmark in terms of gaming production quality. Its rich, immersive dialogue is performed by an exceptionally talented voice cast, coupled with a spectacular original soundtrack that sets the perfect tone for your adventure. Visually, the game is a masterpiece, showcasing both technical prowess and artistic flair.
The branching narrative is as complex and diverse as a sprawling tree, rivaling the storytelling grandeur of renowned game designer David Cage. Moreover, The Witcher 3 is accompanied by two of the most substantial and engaging expansions in recent gaming history, further solidifying its place among the best Xbox One games. Indeed, The Witcher 3: Wild Hunt doesn't just redefine the standard for Western RPGs, it also raises the bar for what we can expect from open-world adventures in the future.
Assassin's Creed Odyssey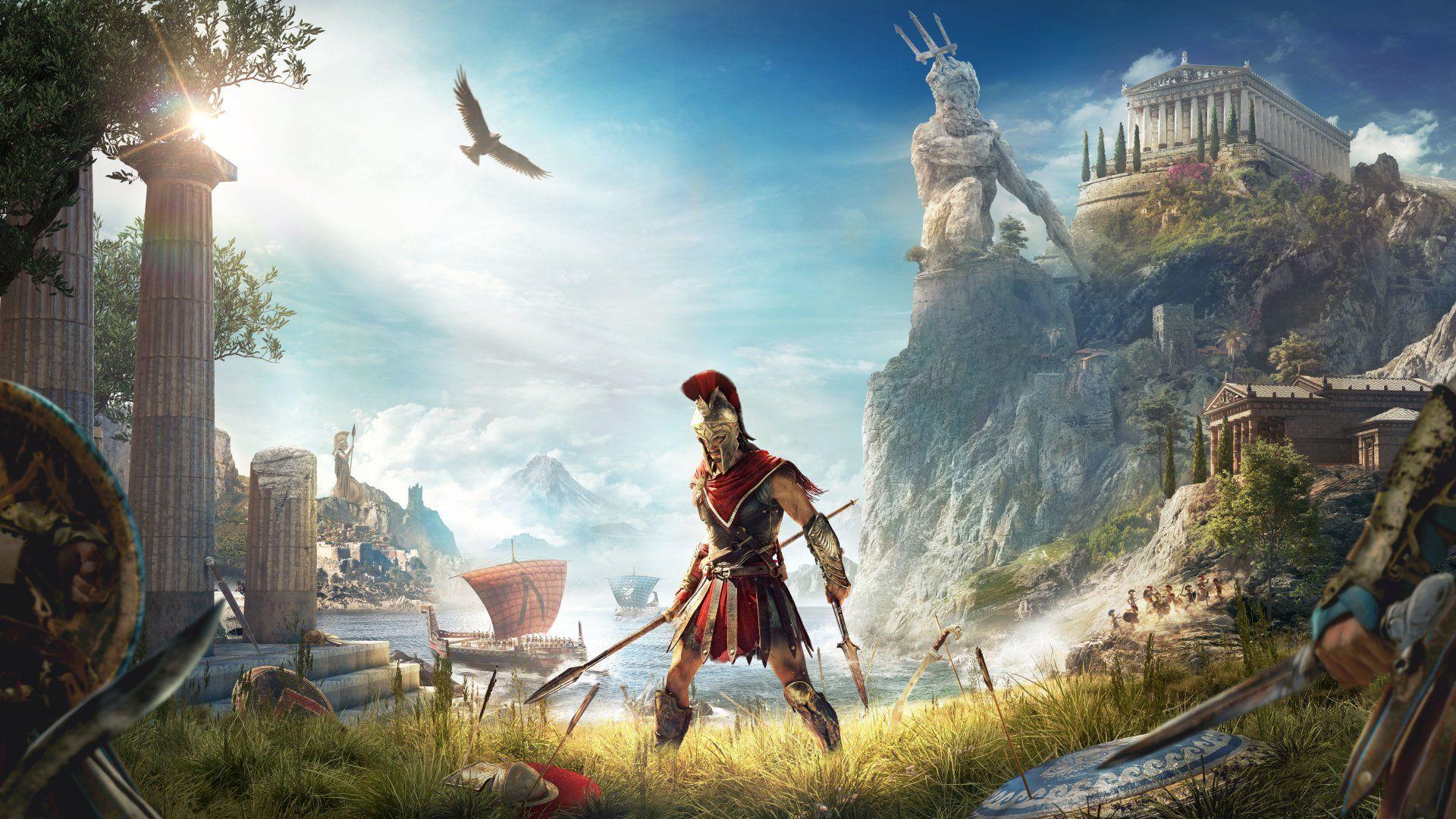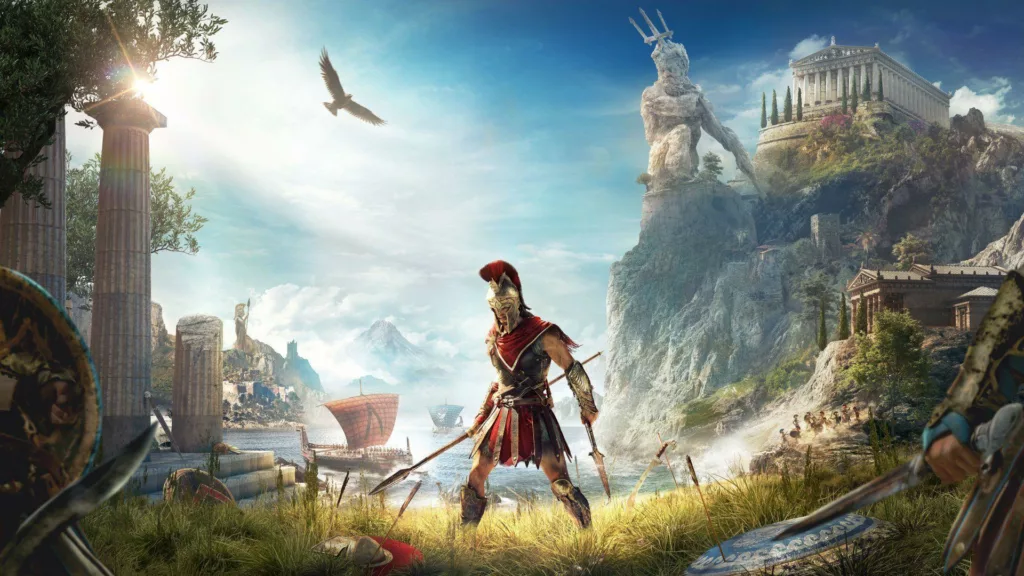 While Assassin's Creed Origins breathed new life into the franchise following a brief hiatus, it's Assassin's Creed Odyssey that truly defines the path forward. Odyssey refines and perfects the concepts and mechanics introduced in Origins, making it a shining beacon for what the series can achieve.
Odyssey presents a more thrilling world and a captivating story that resonates with players. It elevates the role-playing element even further than its predecessor, offering a multitude of intertwining plotlines that we won't dare spoil here.
Set amidst the beautiful and turbulent backdrop of ancient Greece, you're free to traverse the islands, engage in large-scale battles, and forge romantic relationships with the characters you meet. The choice of playing as either Alexios or Kassandra offers an extra layer of personalization to your adventure.
As you embark on this epic journey, you're not just playing a game; you're immersing yourself in a vibrant open world rich with history, lore, and action. Given these elements, it's clear that Assassin's Creed Odyssey is one of the best Xbox One games, offering players a remarkable experience that's both enjoyable and deeply engrossing.
Divinity: Original Sin II – Definitive Edition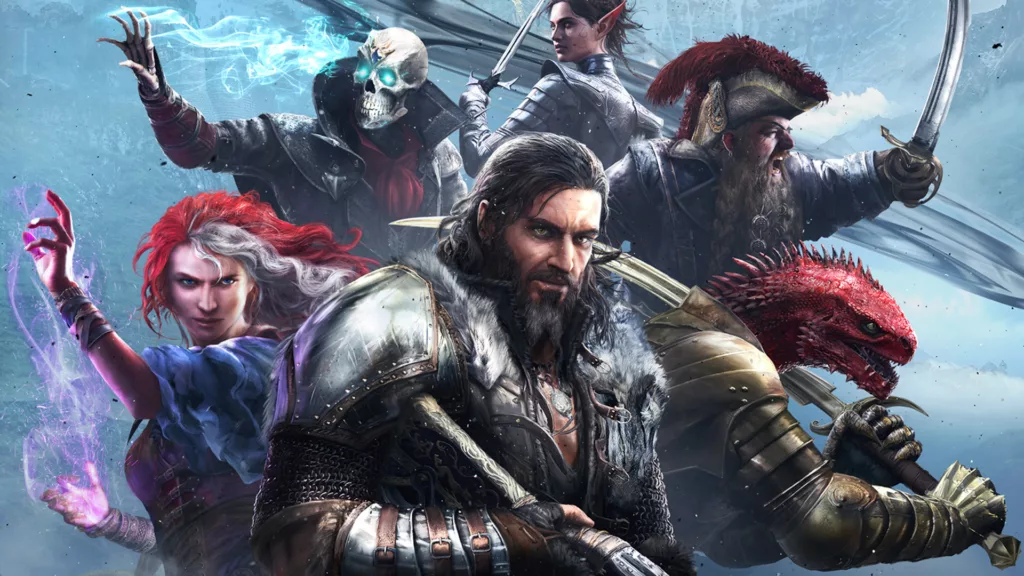 Venture into the mesmerizing realm of Divinity: Original Sin II – Definitive Edition, a highly praised role-playing game that skillfully blends in-depth customization, witty humor, and an engaging turn-based combat system. Whether you prefer playing online with friends, split-screen co-op on your TV, or even solo, this classless RPG system opens up a wealth of possibilities to create your unique heroes and vanquish the malevolent forces that plague the land of Rivellon!
The journey unfolds as you and up to three companions unravel the intricate threads of time. What begins as a simple murder case quickly spirals into hours of exploration, filled with challenging quests, formidable adversaries, magic-shifting polymorphs, and devious bosses. As a Source Hunter, you become a master of the elements, manipulating the environment to gain an advantage in the vibrant combats that blend weather and magic. From igniting explosive fires to unleashing freezing blizzards or toxic clouds, the choices you make can tip the scales in your favor during battle. This game stands as one of the best Xbox One games, delivering an engaging and immersive gaming experience that captivates players from start to finish.
INSIDE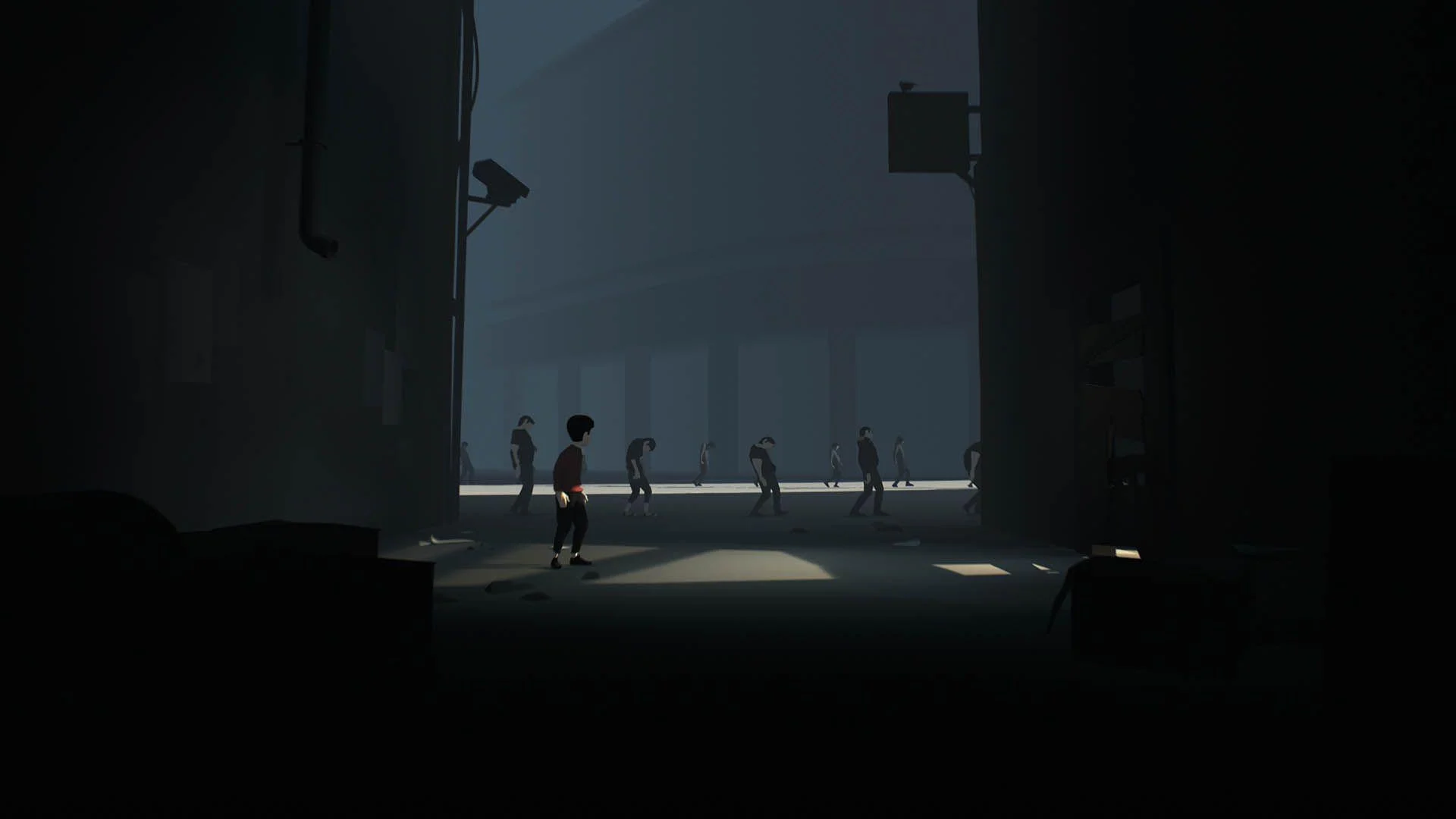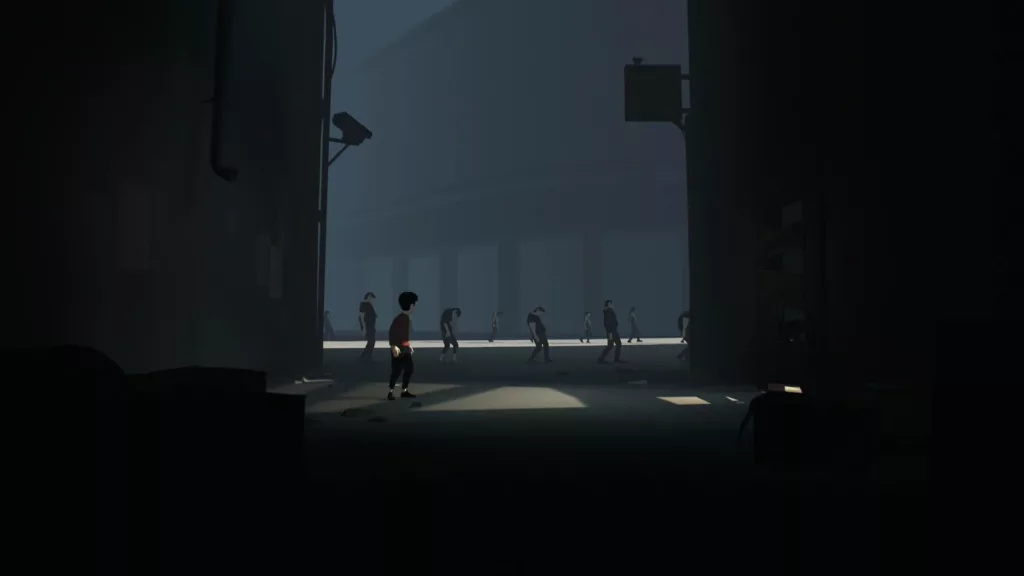 For those who yearn for a quieter, more introspective gaming experience with an aura of mystery, INSIDE, the spiritual successor to Limbo, will leave an indelible mark on your gaming memories. This game has received top ratings from both critics and players alike, reflecting its unique ability to resonate and leave a lasting impression.
INSIDE is a 2D adventure game with platforming and puzzle elements, but don't let that fool you into thinking it's straightforward. This game isn't about challenging you mechanically, it's more about crafting a compelling journey that steadily builds up to an astonishing climax, leaving you with a plethora of thoughts to ponder upon.
Throughout this quiet game, the silence works in harmony with the mysterious atmosphere, luring you deeper into its enigmatic world. Its power lies not in spoken words, but in the cryptic, almost haunting narrative that subtly weaves itself into your consciousness. Undoubtedly, INSIDE sits comfortably among the best Xbox One games, presenting a tranquil yet deeply thought-provoking experience that you won't easily forget.
Doom Eternal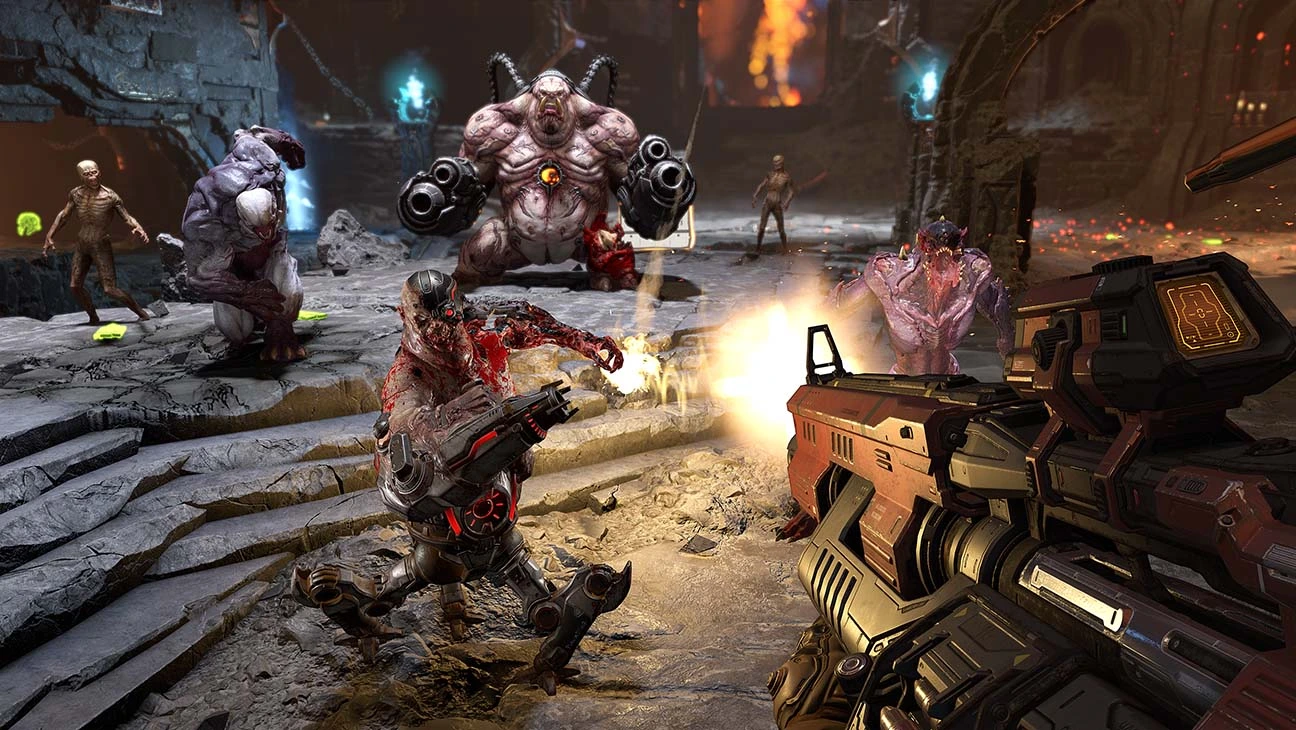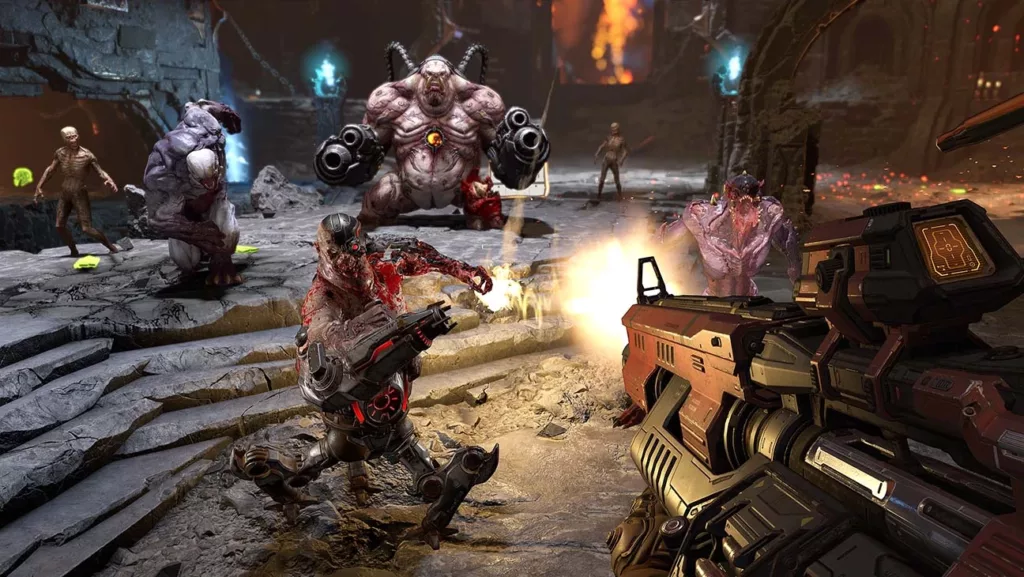 Unleashing a sequel that outshines the 2016 reboot, Doom Eternal exemplifies the proficiency and creativity of id Software in crafting first-person shooters that are both fast-paced and surefooted. The game advances the movement-centric combat of its predecessors, with Glory Kills rewarding you with health as you perform these on staggered enemies. Not to mention, you'll face over twice the number of demonic creatures ready and willing to tear your character, the Doom Slayer, to shreds.
But fear not, for the Doom Slayer is not without his defenses. With a spring-loaded arm blade, a robust chainsaw, and an impressive array of firearms at his disposal, your enemies will struggle to land a hit. However, where Doom Eternal truly surpasses its predecessor is in its competitive multiplayer Battlemode. Moving away from generic deathmatch modes, the game innovatively shifts towards asymmetrical battles pitting one Doom Slayer against two demons.
This ensures every battle is fraught with tension from start to finish, as the demons can summon allies and gang up on the Slayer, who then has to maneuver skillfully to launch a counterattack. All in all, Doom Eternal stands tall among the best Xbox One games for its exhilarating combat and innovative multiplayer mode.
Metal Gear Solid V: The Phantom Pain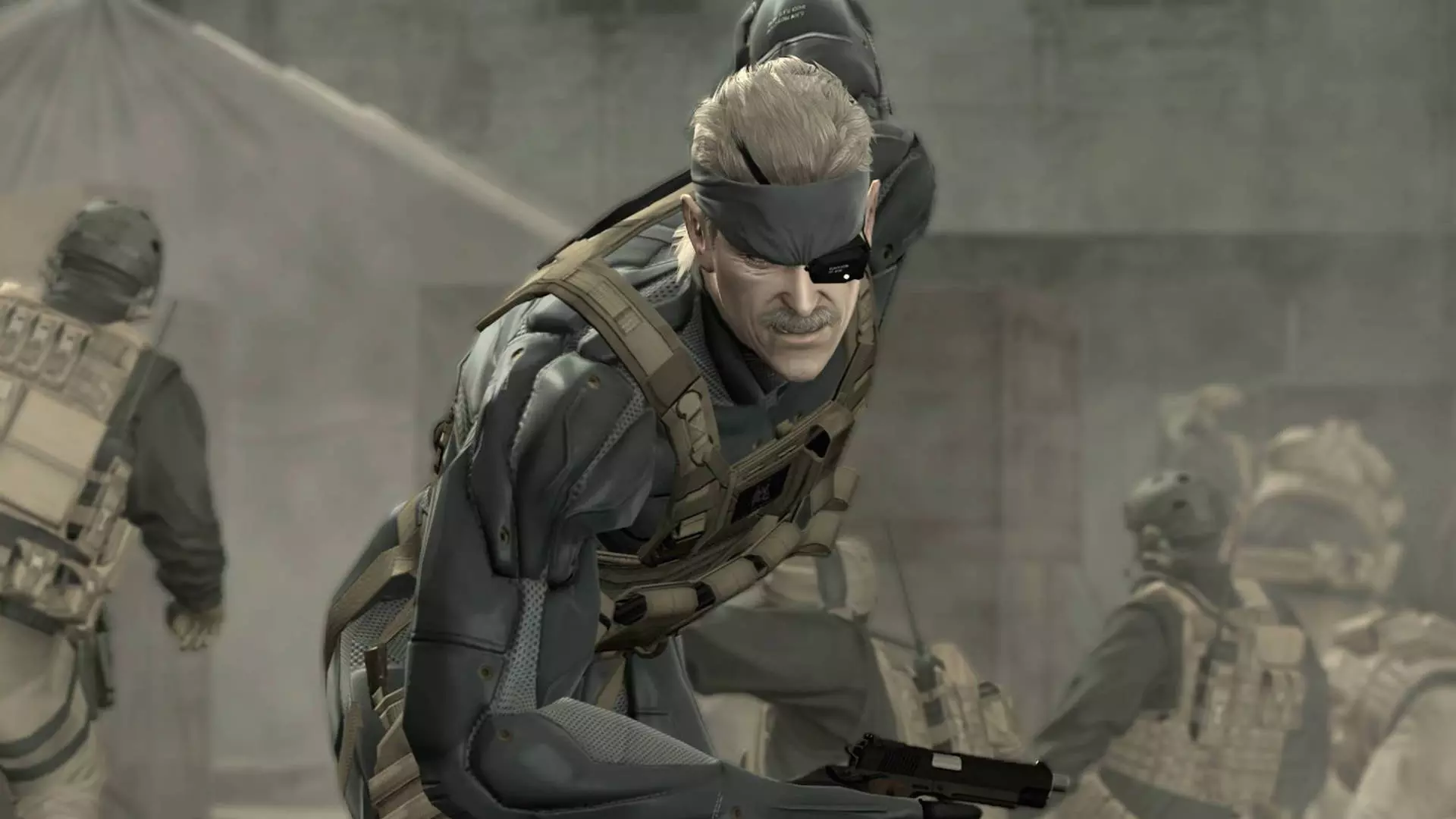 If you weren't aware of the context, you might believe that Konami removed the Hideo Kojima brand from his last endeavor, MGS 5: The Phantom Pain, due to the game's stark departure from his earlier work. True, the game retains the quirky humor, innovative mechanics, and wildly elaborate conspiracy theories reminiscent of the darkest corners of the internet, but at its core, this is an entirely different breed of a Hideo Kojima game.
The shift to expansive landscapes, packed with a multitude of missions, doesn't only put other stealth-action developers to shame, but also effectively turns each player into their own director of a spy thriller. Remember that high-stakes, enthralling heist you executed alongside your silent sniper ally? You directed that scene. And when your plans fell apart, forcing you to detonate C4 in an enemy base before riding off into the sunset on your personal chicken-mech, you were the architect of that climax.
It has often been suggested that Hideo Kojima is more interested in replicating his favorite films than in creating authentic games. MGS 5 dispels that notion, proving instead that he wants you, the player, to craft your own cinematic moments. As such, MGS 5: The Phantom Pain rightfully earns its place amongst the best Xbox One games, offering players an engaging and immersive gaming experience like no other.
Yakuza 0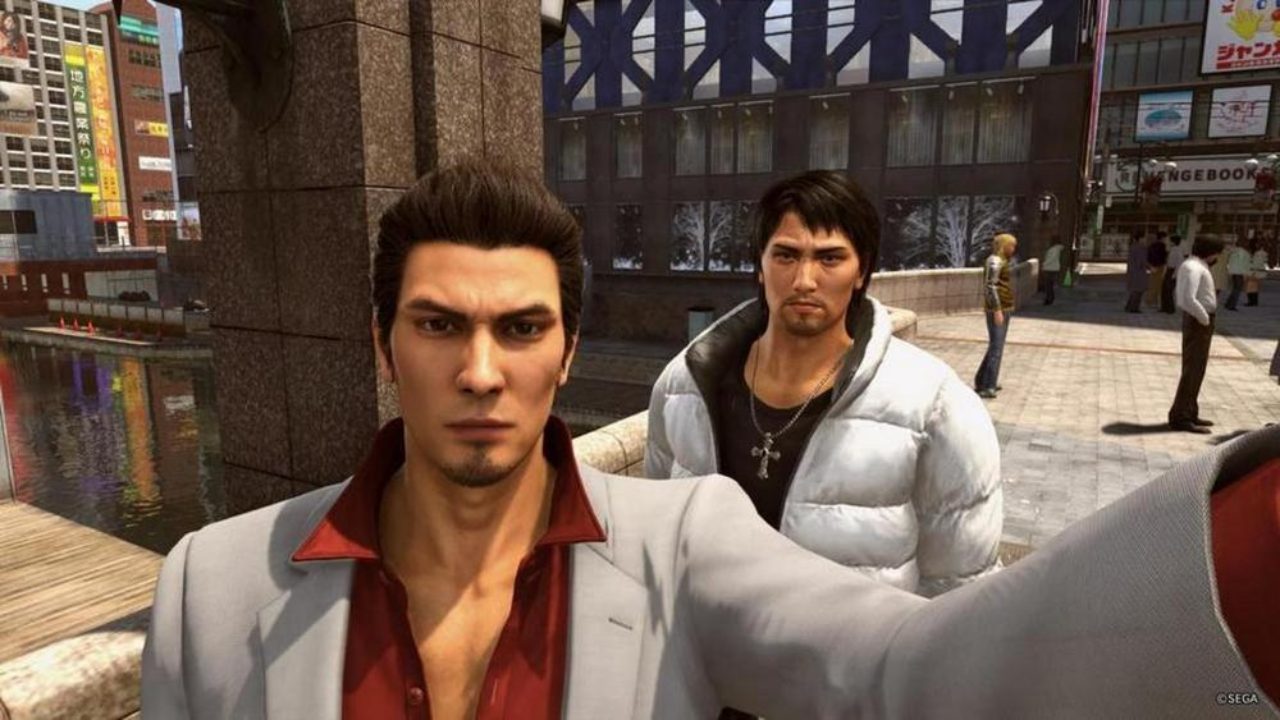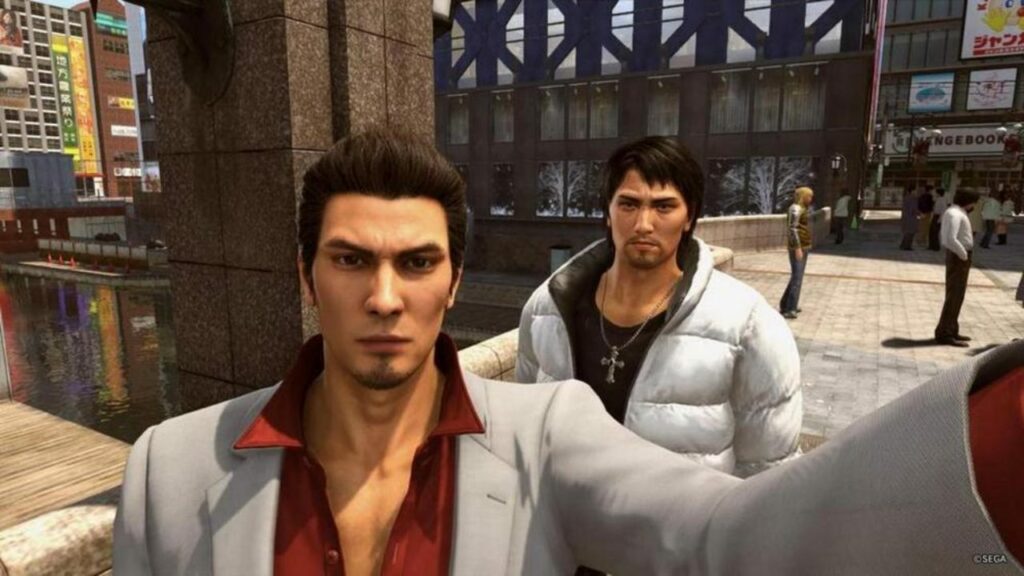 Step back in time to Tokyo in 1988, an era where amassing wealth was straightforward, women were ravishingly beautiful, and everybody was itching for a slice of the action. This period of glitz, glamour, and unregulated decadence is vividly brought back to life in Yakuza 0, one of the best Xbox One games that immerses you in a thrilling underworld saga.
The game lets you step into the roles of protagonists Kazuma Kiryu and the series staple, Goro Majima. As Kazuma Kiryu, you'll discover how a straightforward debt collection assignment spirals out of control, leading to unexpected murder and plunging you into a world of peril. Then, trade Kiryu's rough-and-tumble life for the polished silver-toed shoes of Goro Majima, navigating his "ordinary" existence as a cabaret club owner.
Yakuza 0 keeps you on your toes with the ability to switch between three distinct fighting styles on the fly. Use this feature to your advantage and trounce an array of goons, thugs, and other unsavory characters that cross your path. Kick your combat skills up a notch by incorporating environmental objects such as bicycles, signposts, and car doors to execute bone-jarring combos and savage takedowns.
However, fighting isn't the only pastime in Japan circa 1988. From pulsating discos and charming hostess clubs to retro SEGA arcades, you can engage in a plethora of distractions in the brightly lit, intricately detailed world. Interact with the vibrant residents of the red-light district, assisting a novice S&M dominatrix in mastering her craft or ensuring a street performer reaches the restroom in time. With 100 captivating stories to uncover, Yakuza 0 provides a truly immersive gaming experience.
Apex Legends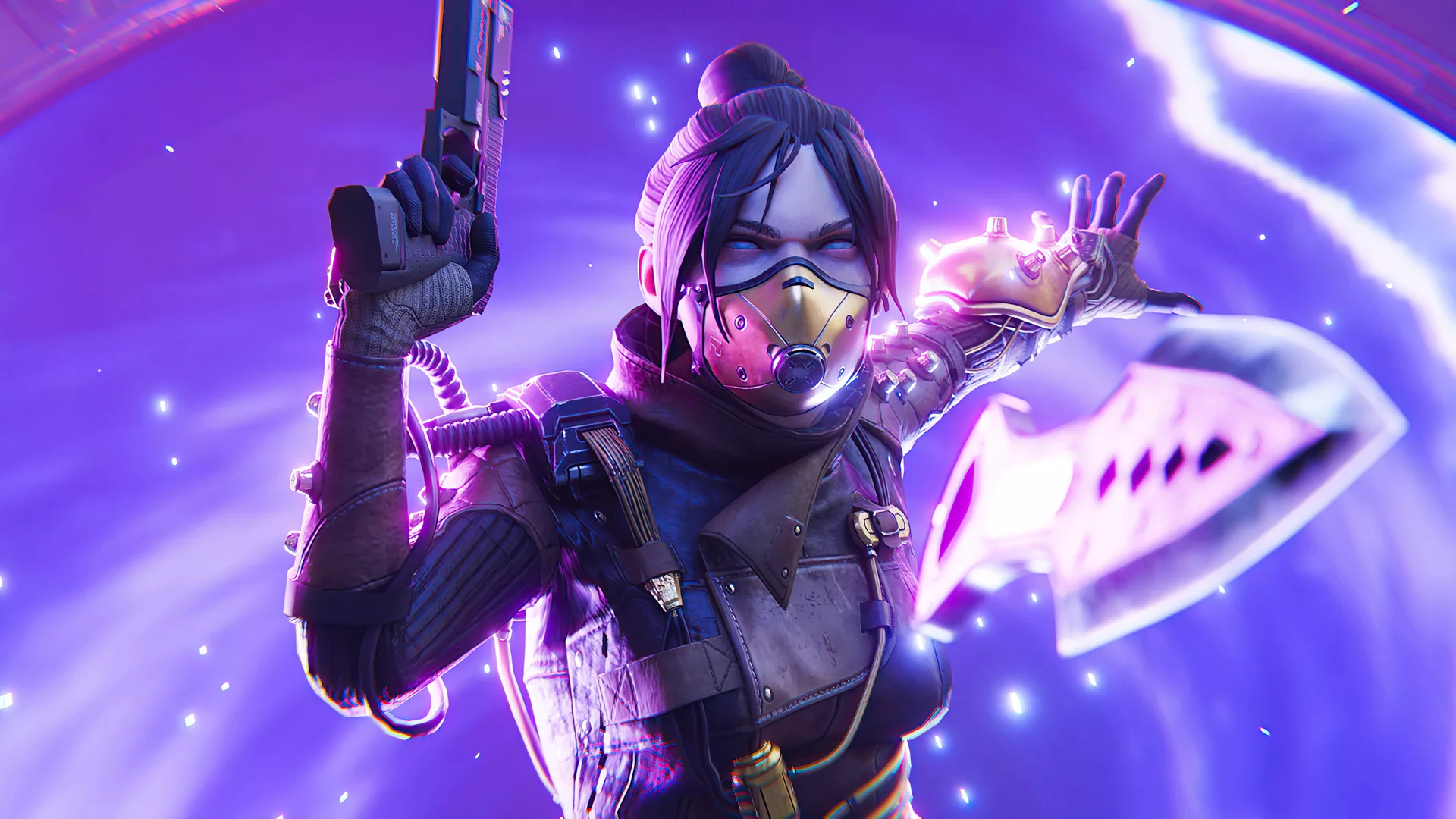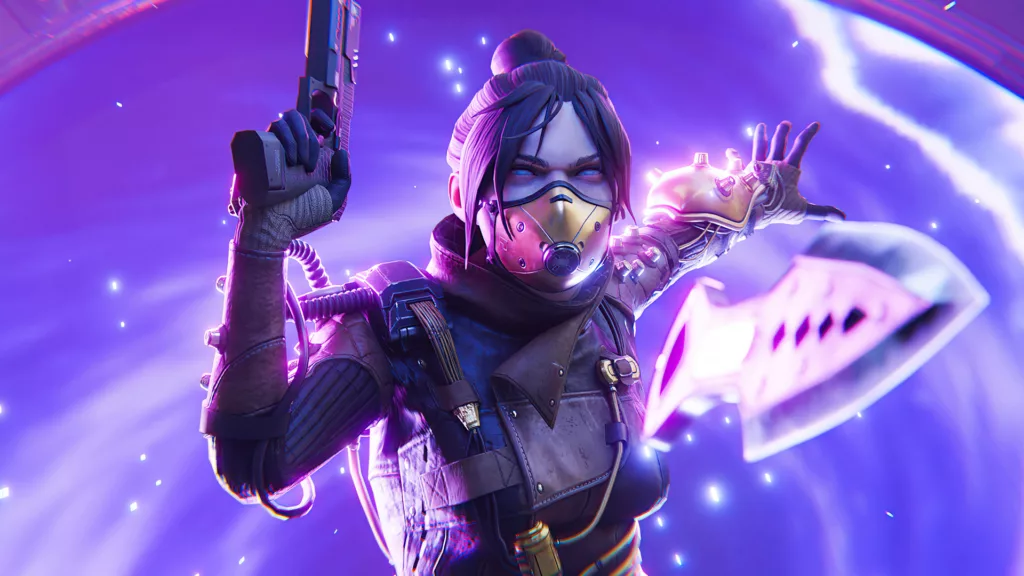 Apex Legends, crafted by the talented team at Respawn Entertainment, stormed onto the battle royale scene unannounced and quickly captivated players worldwide. This game blends the best elements of Overwatch with the familiar drop-and-survive formula popularized by Fortnite, resulting in an exciting and unique gameplay experience that's elevated it to one of the best Xbox One games.
In Apex Legends, you're part of a default squad of three Legend characters, each equipped with unique abilities that let you hone your role on the battlefield. The first-person shooting mechanics, a hallmark of Respawn's Titanfall series, are nothing short of sublime. The game boasts a diverse arsenal of weapons, each demanding and rewarding player skill and mastery (yes, even the often maligned Mozambique has its moments of glory). The experience of firing these weapons is genuinely satisfying and engaging.
Like Fortnite, Apex Legends employs a free-to-play model with optional cosmetic microtransactions, allowing anyone and everyone to dive in and test their mettle. Do you have what it takes to emerge as a Champion? Try your hand at Apex Legends and find out.
Destiny 2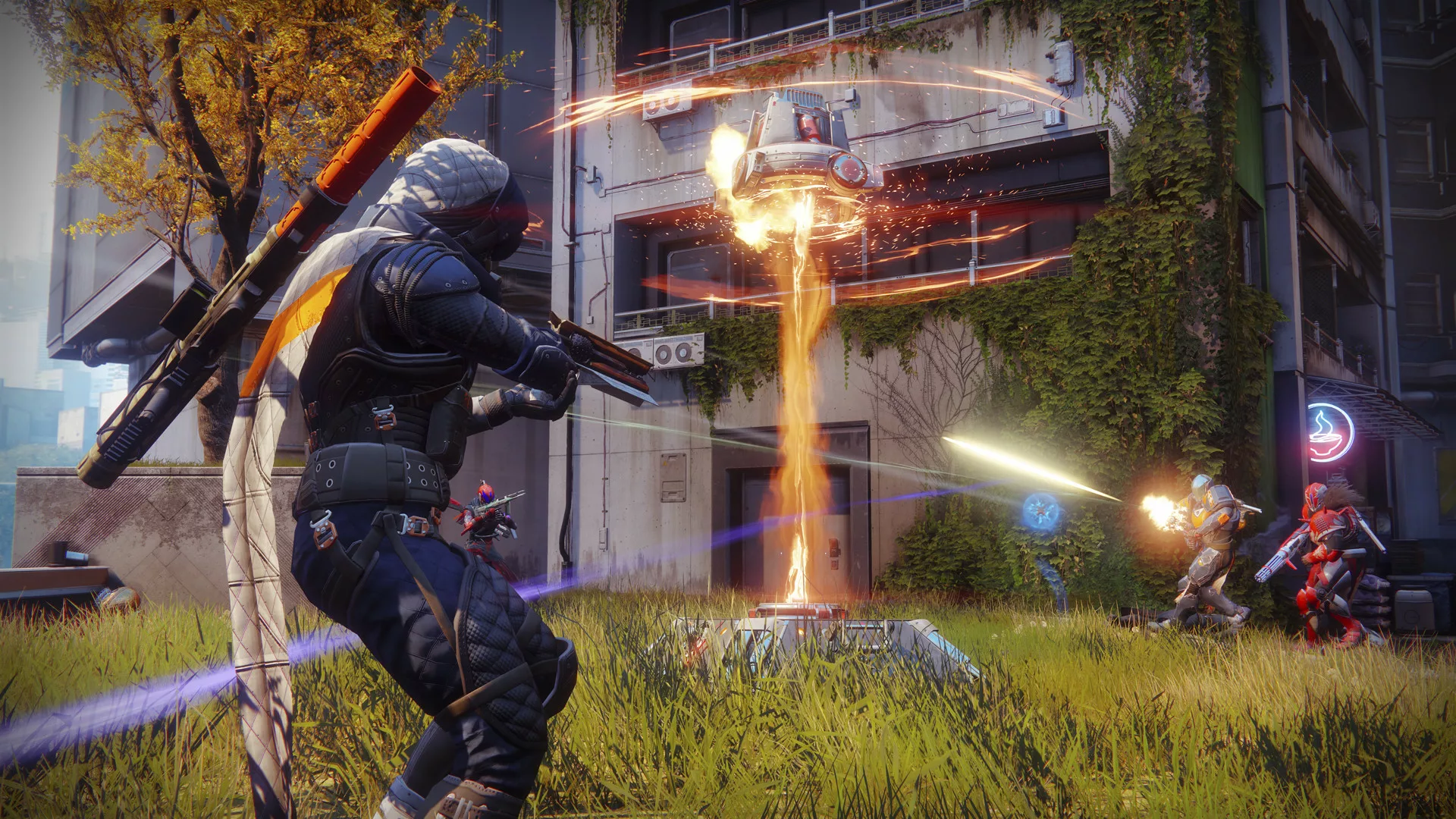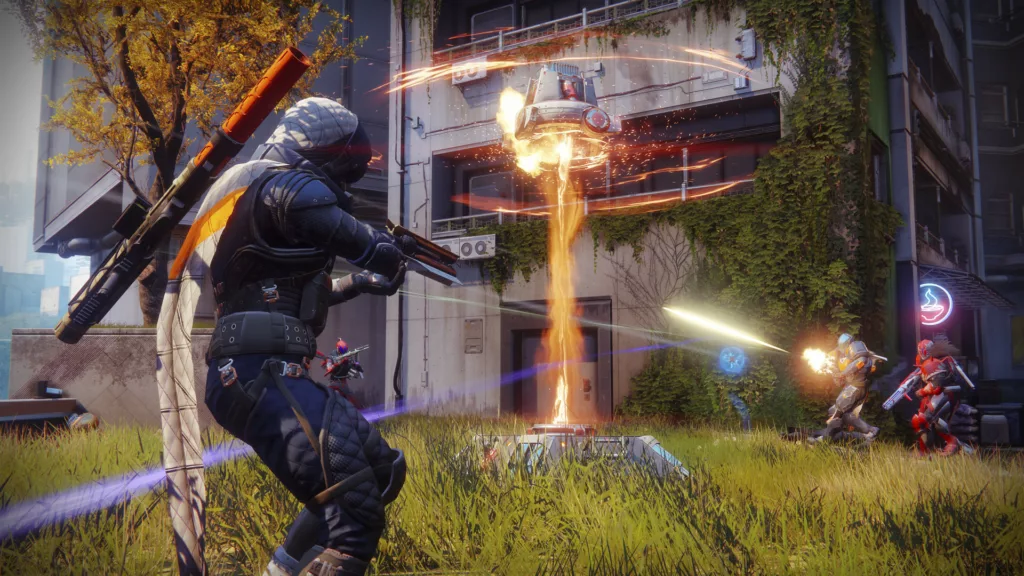 Destiny 2, the sequel to the original game, that was widely recognized for its immersive and life-consuming gameplay, brilliantly extends its predecessor's legacy. It answers the question of how to surpass its antecedent by providing more – more depth, more polish, and simply more Destiny. As one of the best Xbox One games, Destiny 2 refines every facet of the sci-fi journey, gun collection, and numerical character progression associated with the massively multiplayer online genre (MMO).
Every corner of the game world bristles with the lessons Bungie learned from their previous installment. The result is more rewarding areas to explore, deeper character progression systems, and more engaging activities that contribute to character advancement. Few games manage to amalgamate combat, multiplayer dynamics, and character progression as seamlessly and addictively as Destiny 2. Now enriched with a host of expansions, there has never been a more enticing time to delve into the world of Destiny 2 and embark on an interstellar adventure.
Elden Ring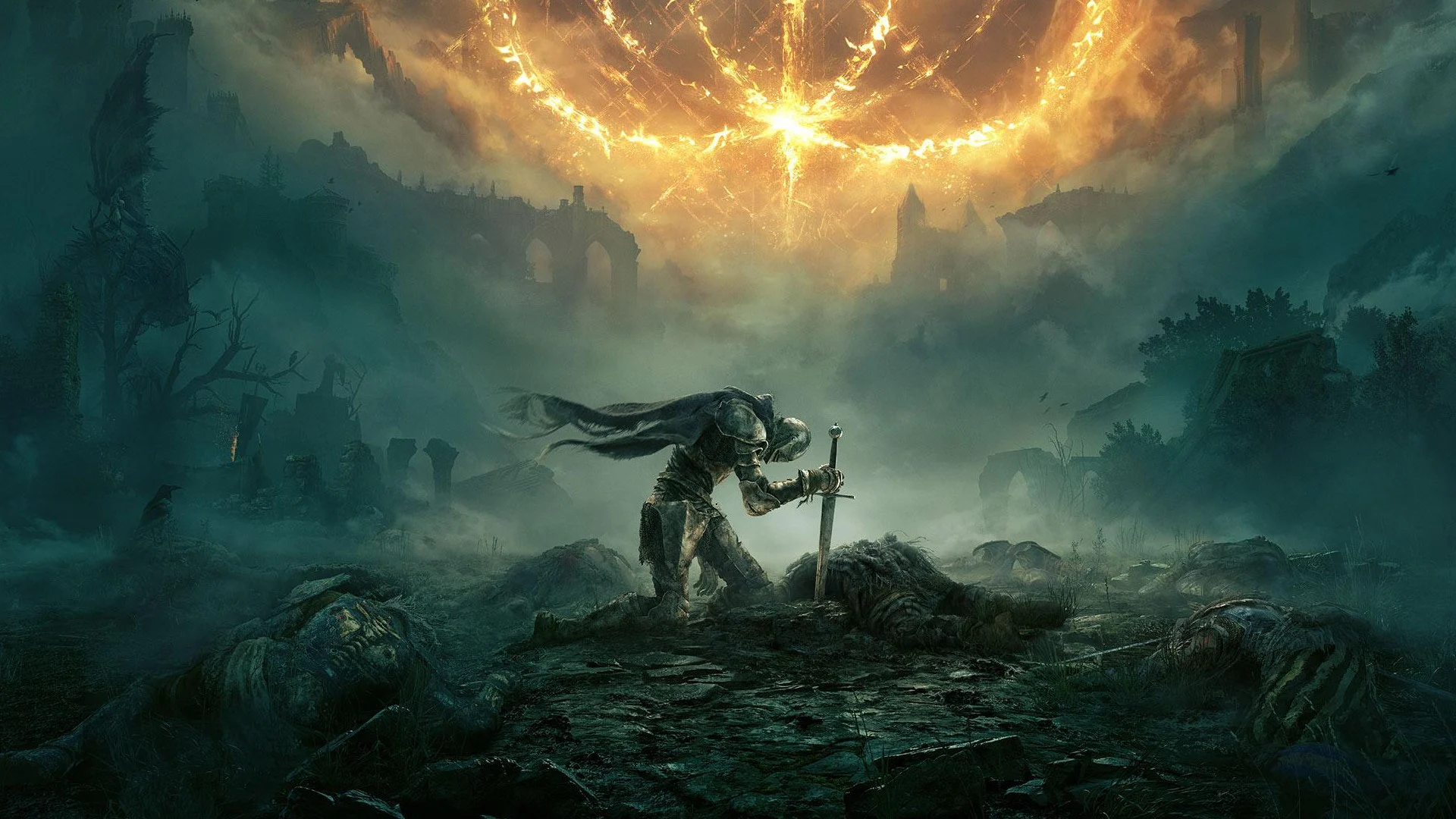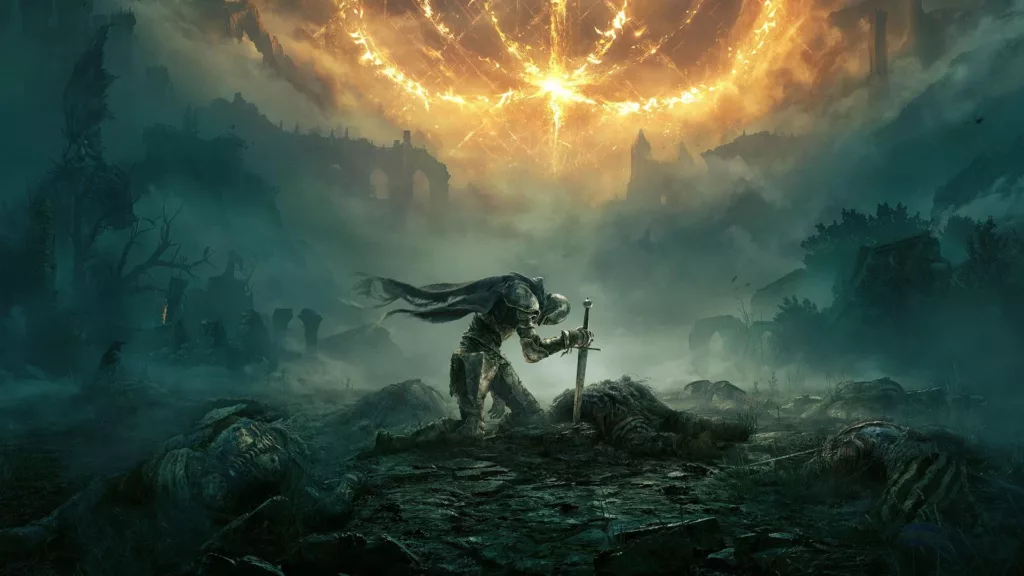 Elden Ring weaves together the best elements of Dark Souls and Bloodborne, sprinkling these into an extraordinarily beautiful and vast open-world teeming with ferocious monsters, formidable enemies, and concealed secrets. Despite its grand scale and complexity, it still operates smoothly on the Xbox One. The game retains the typical enigmatic narrative style of Souls-like games, where the story can be unravelled by examining item descriptions and engaging in conversation with scattered characters across the globe.
Elden Ring's challenge factor is high, true to its genre's reputation. However, the game's open-world design allows for tactical flexibility – if you hit a wall, you can change course, gaining the necessary skills and experience elsewhere to overcome your obstacle. For those drawn to the punishing but rewarding gameplay of Dark Souls, Elden Ring is an unmissable entry in the lineup of the best Xbox One games. It beckons gamers to brave its daunting yet enticing world and decipher its intricate mysteries.
Overwatch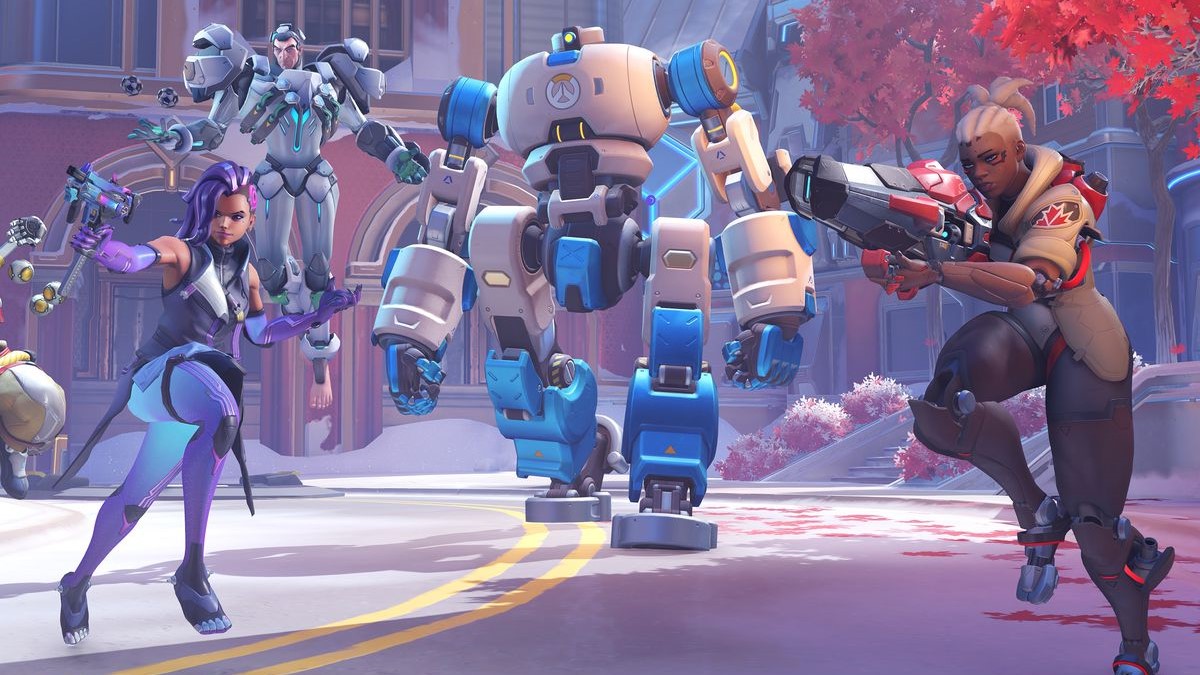 Overwatch, an exceptional venture into the world of first-person shooters, comes from the house of Blizzard, renowned for World of Warcraft. The developer's maiden attempt at a shooter game has turned out to be an audacious success, thus securing its spot among the best Xbox One games. While Valve hasn't come up with Team Fortress 3, Blizzard has graciously taken up the mantle with Overwatch.
The game's enchanting charm lies in its extraordinary array of vibrant heroes, each equipped with abilities that, on paper, should overpower the game. We have Tracer, who intriguingly can move back in time! Despite such potentially game-breaking abilities, the game retains a satisfying equilibrium. Whether you're launching arrows, summoning sky dragons, erecting ice walls, or whipping chains through the air, the gameplay never feels unbalanced or unfairly advantageous. Overwatch provides hours of captivating, diverse gameplay that keeps players hooked, an attribute characteristic of the best Xbox One games.
Minecraft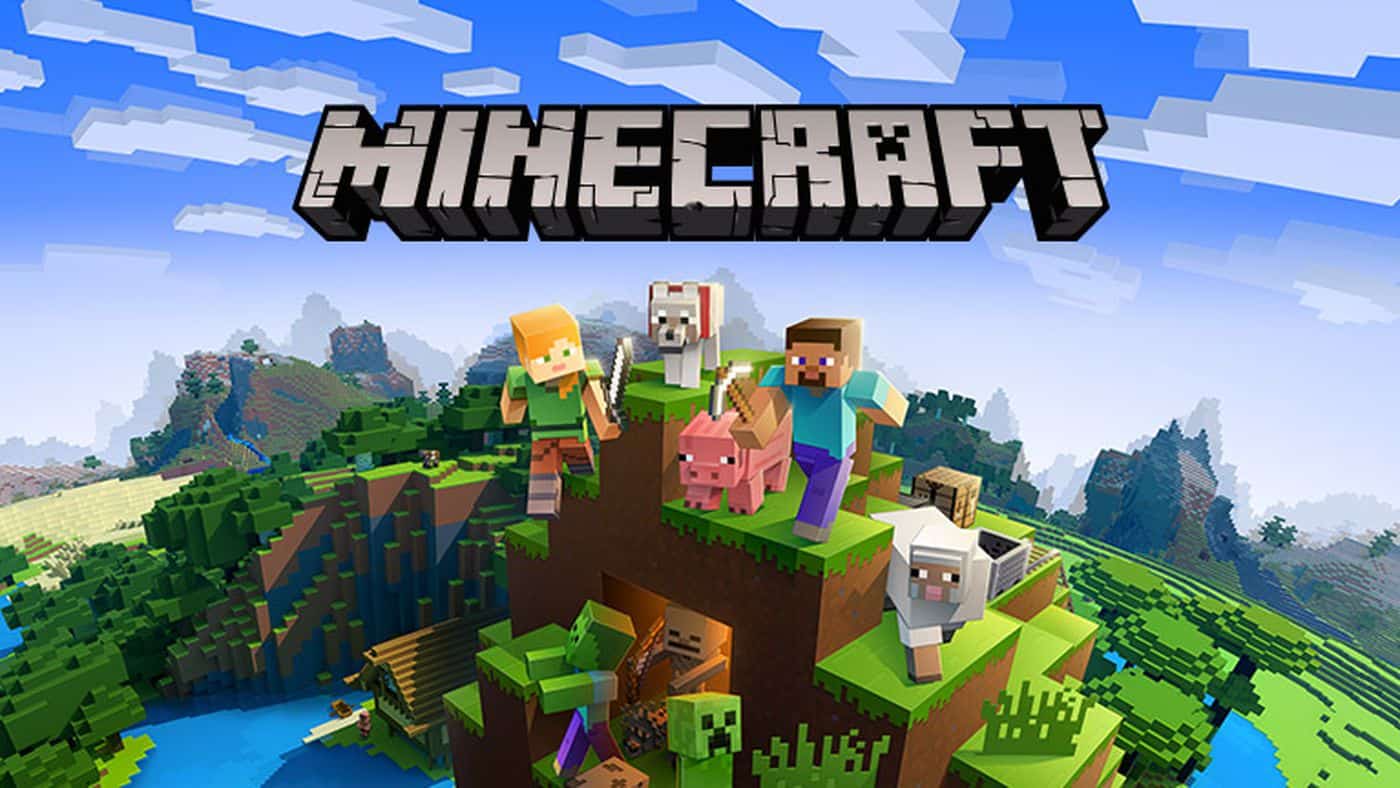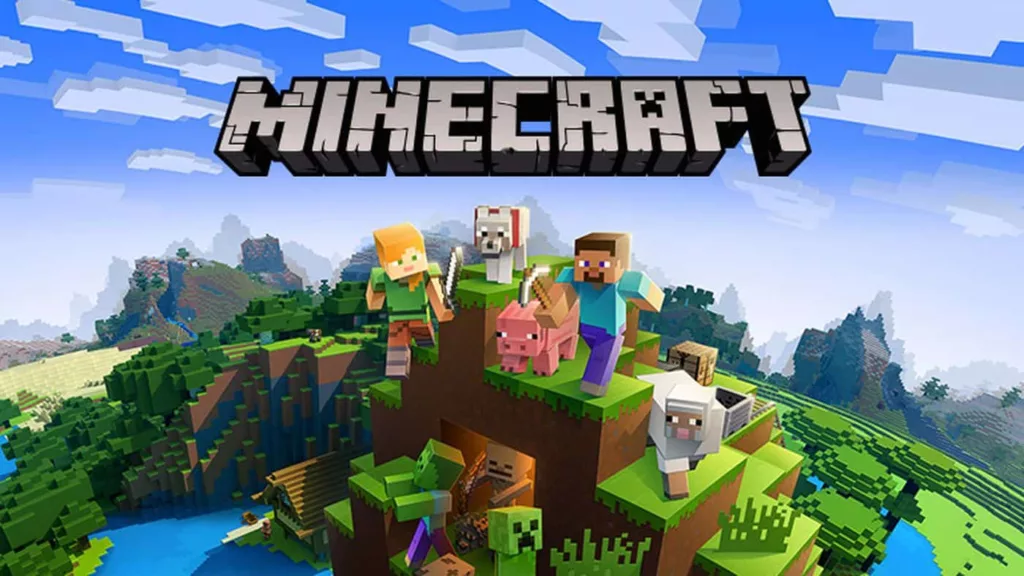 Minecraft, a game that can be as simple or complex as you wish, is a shining example of a game living up to its tremendous hype. Whether your inclination is to peacefully explore the game in creative mode, or you desire a more challenging survival experience, battling blocky monsters on a quest for the End, Minecraft offers a unique, personalized adventure. Although not an Xbox exclusive, it has found its heart and soul on the platform and indisputably belongs among the top-ranking Xbox One games.
Minecraft's blocky world invites players to lose themselves in an endless exploration. What makes it truly remarkable, though, is its constant evolution. New packs, texture updates, and gameplay tweaks keep the game fresh and dynamic. If you were under the impression that it's just about stacking green blocks, it's time for a reassessment. The game extends far beyond that, continually pushing the boundaries and enriching the player's creative horizon, which solidifies its position among the best Xbox One games.
What Remains of Edith Finch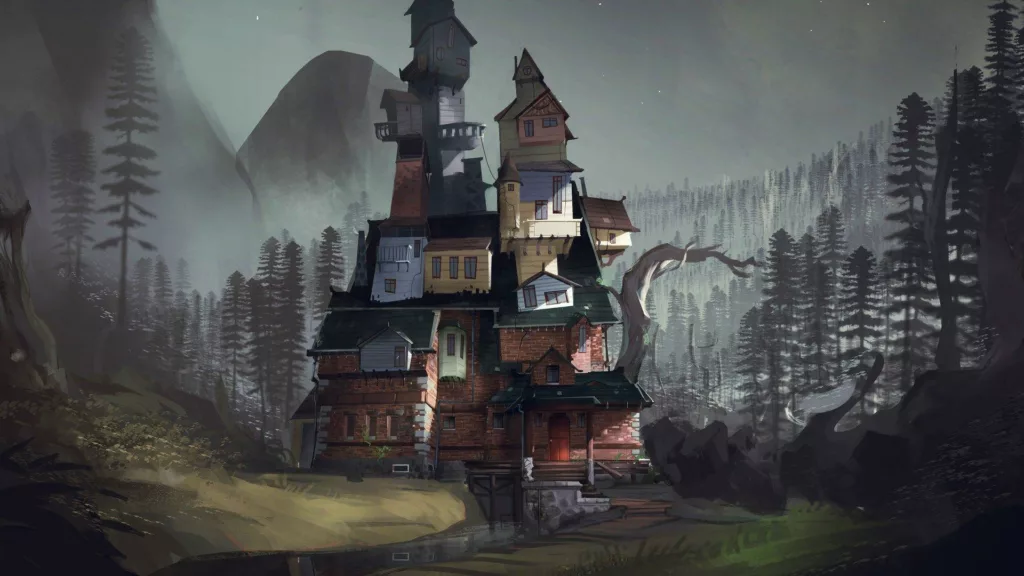 Within the compelling world of Xbox One games, "What Remains of Edith Finch" distinguishes itself as a unique narrative adventure that you'd be better off knowing as little about as possible before embarking on the journey. It's an ingenious, heart-tugging exploration into the depths of human emotions seldom experienced in gaming.
The story unfolds through the eyes of Edith, the protagonist, as she delves into the intricacies of her family tree, retracing the lives of her ill-fated ancestors, each of whom met with untimely demises. Each individual tale, crafted with distinctive mechanics, ranges from short narrative bursts to in-depth emotional journeys into the characters' lives, perfectly synced with the game's mechanics.
"What Remains of Edith Finch" impresses with its ability to incorporate a plethora of unique ideas, gameplay styles, and deep emotional undertones into a story about life, love, and loss. Few games manage to leave such a profound impact. It's a moving masterpiece that deserves a spot in everyone's gaming collection and rightly finds its place among the best Xbox One games.
Forza Horizon 4
"Forza Horizon 4" doesn't just stand as the most exemplary game in the Forza series; it's hailed as arguably the best car game of the last decade, and perhaps even in the history of the genre. This racing game, which beautifully encapsulates the four seasons in a fictionalized depiction of Great Britain, has set the bar high in the world of Xbox One games.
The game's emphasis on community-driven excitement over stringent racing simulation translates into a gaming experience as delightful as a perfectly warm summer day. Forza Horizon 4 boasts an enormous, eclectic selection of cars that cater to diverse tastes. Its changing seasons provide dynamic shifts in the gameplay's aesthetics and feel, while its soundtrack keeps the atmosphere upbeat and invigorating.
With each iteration, the Forza Horizon series has improved, a feat that seemed almost unattainable after the remarkable "Forza Horizon 3". Yet, Forza Horizon 4 not only meets expectations but surpasses them, continually enhancing its reputation as one of the best Xbox One games.
Grand Theft Auto V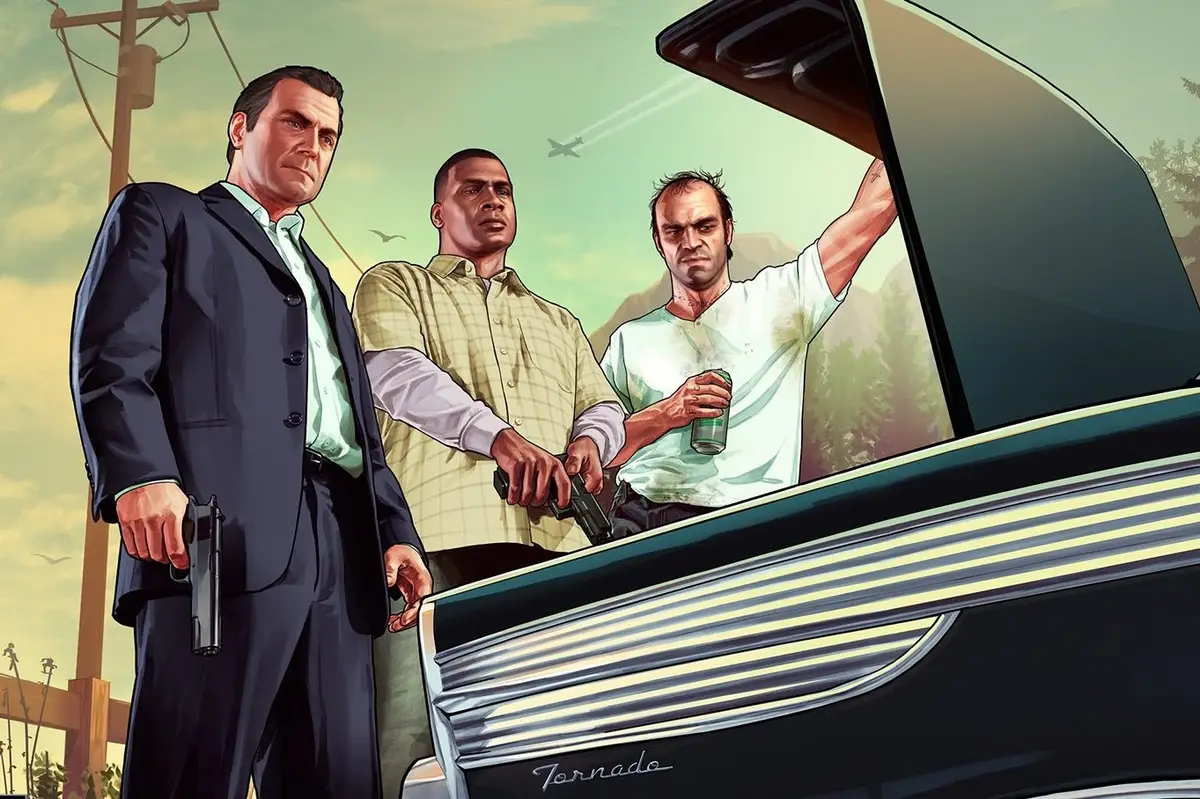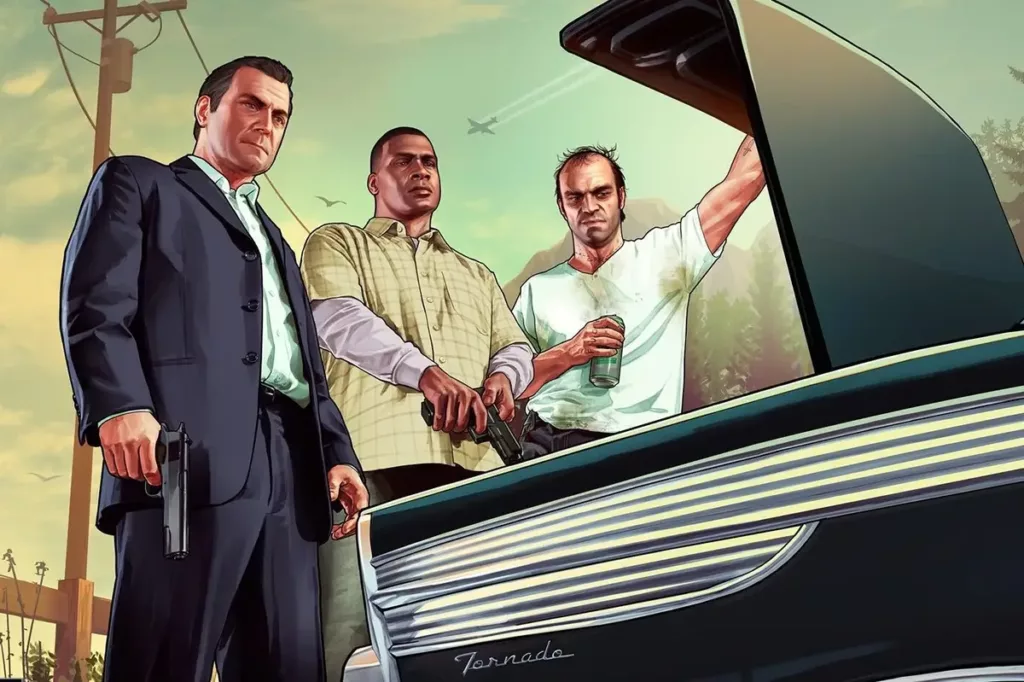 "Grand Theft Auto V" holds a distinguished place in the realm of Xbox One games, setting the benchmark with its expansive, intricately detailed map that stands as the gold standard for modern open-world adventures. This dynamic virtual world is not merely vast; it's teeming with an astonishing variety of excellent content that exceeds the confines of a typical video game.
The beauty of "Grand Theft Auto V" lies not only in its adrenaline-inducing driving and action-packed shooting sequences that form the backbone of its main campaign. Nor is it limited to the multitude of engrossing side activities, each of which could independently serve as a full-fledged game. This lively, immersive universe reflects the vibrant hustle and bustle one might expect in a real city, complete with the thrilling yet seedy undertones that come with urban living.
The single-player narrative presents a captivating crime saga. In this game, Rockstar skillfully delivers its satirical critique of the American dream in the 21st century, seen through the lens of three unique playable characters. After investing more than 30 engrossing hours in this dramatic narrative and finally seeing the credits roll, there awaits a vast reservoir of content that could keep you engaged for years in the game's multiplayer mode, known as GTA Online.
GTA Online stands out for its remarkable diversity, offering everything from complex, multi-phase heists to high-stakes, customized races. It even provides a space for fantastical elements such as flying DeLoreans and Mad Max-inspired vehicular combat. The sheer variety and depth of experiences to uncover, explore, and engage in, whether with friends or solo, are unparalleled.
There's no doubt that the remarkable scale, richness, and ongoing allure of "Grand Theft Auto V" firmly cement its status as the best Xbox One game to date. It's a game that continually keeps gamers coming back for more, long after its initial release.
Red Dead Redemption 2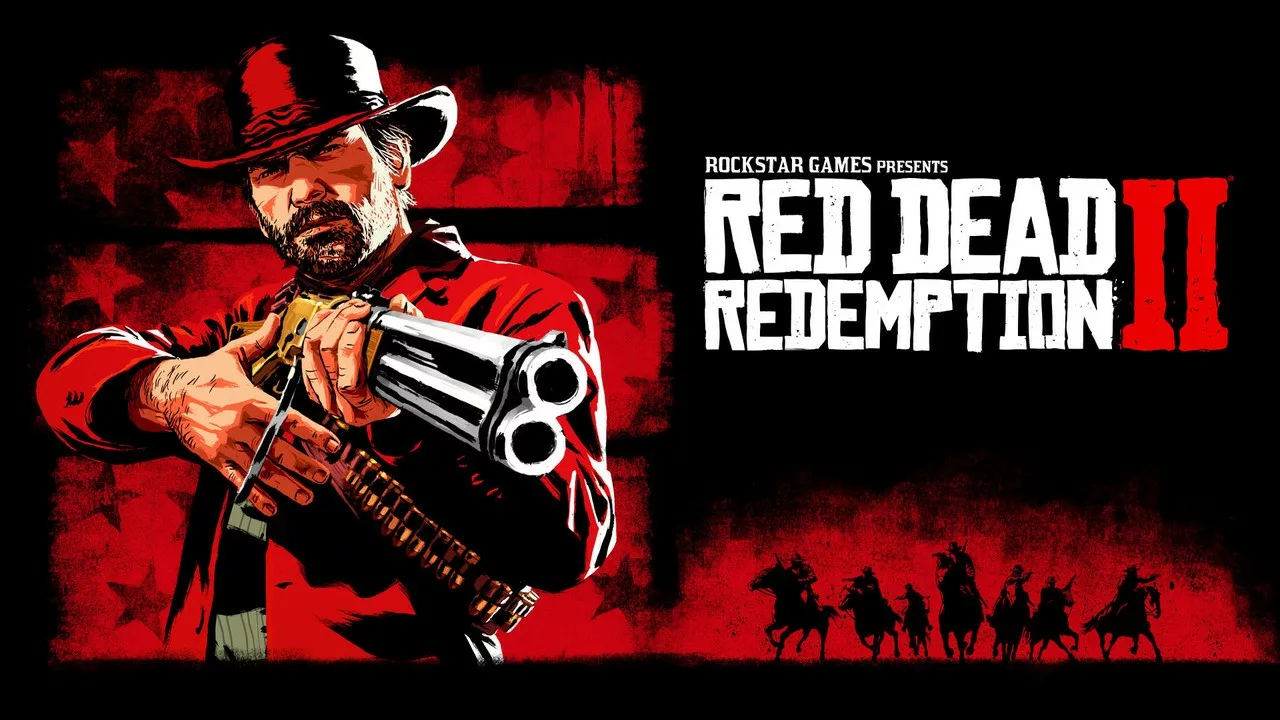 "Red Dead Redemption 2" might take its time to kick off, fitting the classic description of a game that 'doesn't really hit its stride until 20 hours in'. But when it does hit that sweet spot, boy, does it soar. The game presents a sweeping Wild West narrative, meticulously crafted and teeming with unforgettable characters, who all grapple with the turbulence of a world on the brink of profound change. This deeply immersive journey, one of the best Xbox One games to date, is truly an experience that has you hooked for the long haul.
This beautifully realized, expansive game unfolds against the backdrop of an era where the old frontier is slowly yielding to the encroaching influence of the new world. Yet, the specter of the past continues to haunt the characters, following them relentlessly at every turn. The central character, Arthur Morgan, stands out as a robust and intriguing protagonist – a hardened, yet surprisingly nuanced hero, capable of growing an impressive beard and dealing with a multitude of tasks.
"Red Dead Redemption 2" offers an astonishing breadth of engaging activities. It's a game where you can experience the thrill of robbing a bank, the serene pleasure of fishing by a riverside, the rugged challenge of hunting wild animals, and the strategic enjoyment of a card game. It also introduces you to a host of compelling strangers, each bringing their own unique quests and narratives that add more layers to this richly textured world.
While there's a captivating story to follow – filled with emotional highs and devastating lows that can rival some of the most powerful narratives in gaming – the game also offers an immense, vibrant world for you to inhabit and explore. It's a place that truly feels alive and constantly changing, inviting you to immerse yourself in its dynamic rhythm.
So, make sure you've cleared out your schedule before diving into "Red Dead Redemption 2". This is more than just a game – it's a sprawling epic that will captivate, engage, and stay with you long after you've put down the controller.