Ashina: The Red Witch is a narrative-focused puzzle adventure developed by Australian indie studio Stranga Games. Released in August 2023, this game is available on PC, Switch, PlayStation 4, Xbox One and PS Vita for $9.99 USD (often discounted to $7.99). Blending Japanese folklore with a heartwarming coming-of-age story, Ashina offers a bite-sized yet magical journey perfect for fans of classic point-and-click adventures.
You play as Ash, a young woman struggling with the recent loss of her mother. After a cheeky ghost steals her pendant, Ash finds herself transported to a whimsical spirit realm filled with yokai, urban legends, and mysterious characters. With only a few hours to retrieve her pendant and return home, Ash must explore this Studio Ghibli-inspired landscape, helping quirky spirits and overcoming supernatural obstacles along the way.
With its brooding pixel art style, emotionally resonant writing, and easy-to-grasp gameplay, Ashina: The Red Witch packs a surprising amount of charm into its 3-4 hour runtime. Don't let its modest scope fool you – this clever indie packs in infectious humor, creepy encounters, and plenty of poignant storytelling. For only $10, Ashina is a must-play for fans of narrative-driven games or anyone seeking a bite-sized yet magical journey.
In this review, we'll take a deeper look at Ashina's enchanting setting, gentle gameplay, and whether its brevity outweighs its undeniable charm. Strap in for a spirited adventure!
A Personal Journey Through the Spirit Realm
Ashina drops players into the shoes of the eponymous protagonist, a young woman still reeling from the loss of her mother. She lives with her impulsive sister Tena, who gave Ash a precious pendant to remember their late mom. But when a sneaky spirit named Tanto snatches this treasured keepsake, Ash gives chase – only to find herself spirited away to a whimsical afterlife inspired by Japanese mythology.
This storybook spirit realm brims with supernatural characters and locations influenced by Studio Ghibli classics like Spirited Away. Ghostly towns, creepy sewers, and ethereal forests house an imaginative bestiary of spirits, demons, yokai, and Japanese urban legends. The creepy Kuchisake-onna and her sliced Glasgow smile makes an appearance. While some characters want to trap Ash here forever, most are benign spirits who aid Ash's quest to reclaim her pendant in time.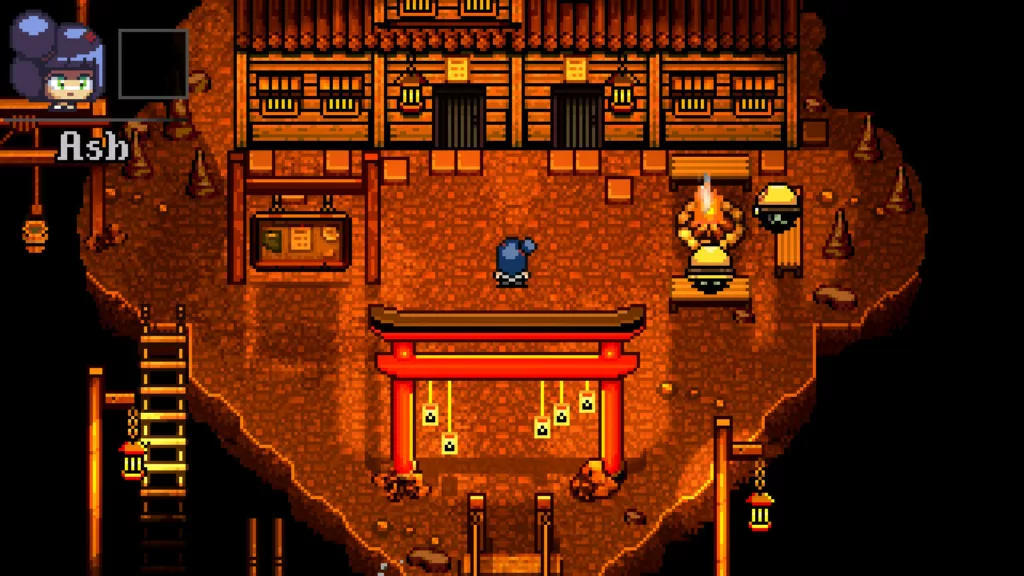 Over the course of this 3-4 hour adventure, the plucky protagonist completes fetch quests andenvironmental puzzles to progress through the realm before her time runs out. But clever writing injects Ashina with emotional resonance, as Ash processes her grief, learns more about her late mother, and unravels surprising twists and secrets along the way. The ending can elicit both shock and tears depending on player choices.
While simple, the pacing moves at a steady clip thanks to well-placed story beats and new characters propelling Ash through each location. The tone shifts smoothly between whimsy, humor, and melancholy, echoing the highs and lows of Ash's emotional journey. Smart dialog and voice-over work brings Ashina's oddball characters to life with plenty of heart and humor. And Stranga Games isn't afraid to explore poignant themes of grief, family, and forgiveness without dampening Ashina's generally uplifting spirit.
Some plot points feel contrived just to deliver an emotional punch. But on the whole, Ashina's personal narrative provides the perfect vehicle for this brief yet magical journey. The story finds depth without damping the airy, fantastical ambiance that makes exploring this Ghibli-esque realm such a joy.
Simple Yet Satisfying Spirit World Exploration
At its core, Ashina follows a straightforward gameplay loop typical of classic point-and-click adventure titles. Players guide Ash through small towns, creepy sewers, and ethereal forests viewed from a 2D pixel art perspective. Each area features environmental puzzles and fetch quests needed to progress the story.
The gameplay centers on scouring environments, interacting with objects and characters, and finding and delivering requested items. Ash might need to grab a pack of cigarettes for one spirit or fetch water for a chef's soup pot. Stranga Games keeps these objectives intuitive, avoiding convoluted inventory puzzles. The game even automatically combines items when sensible.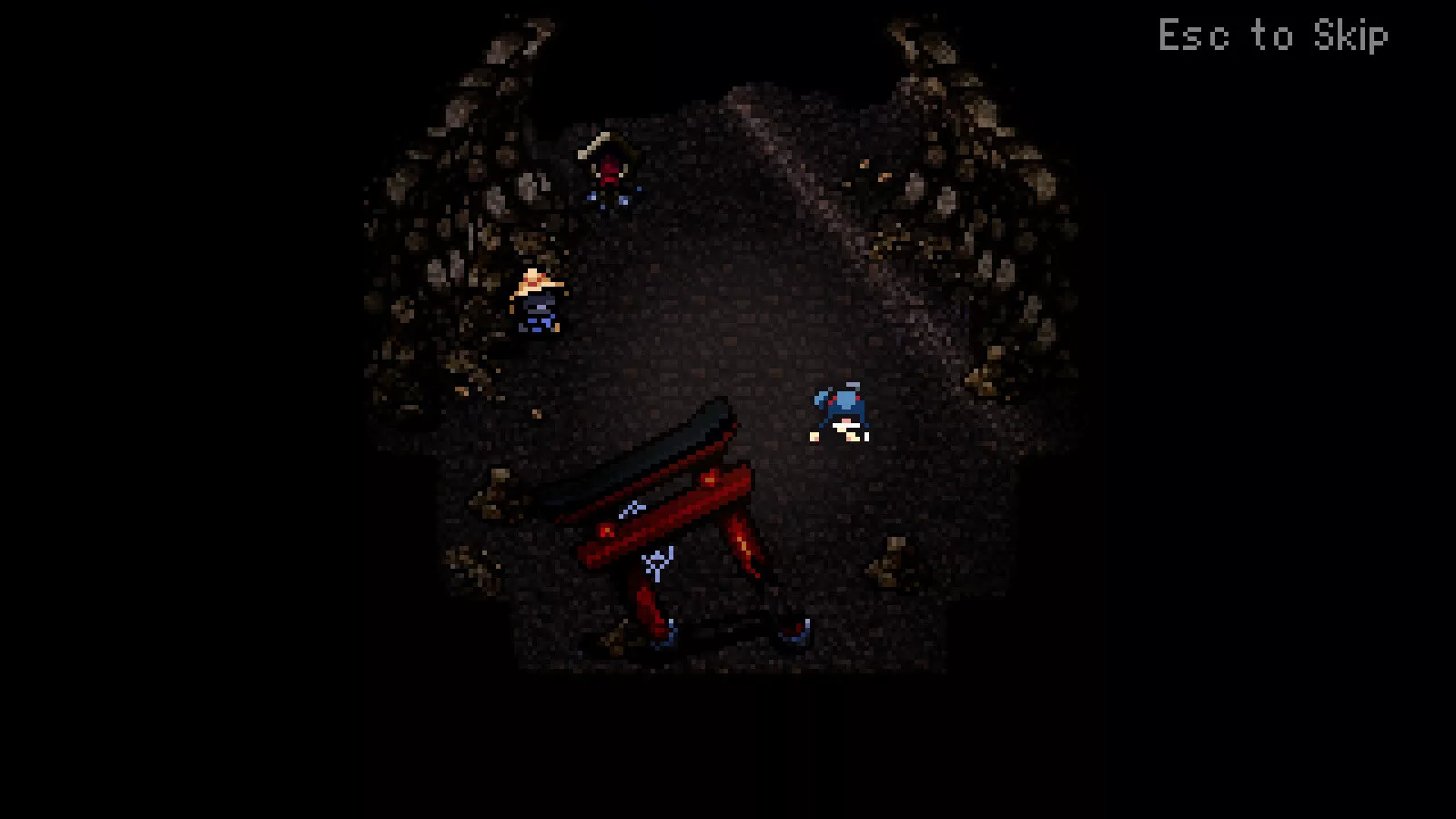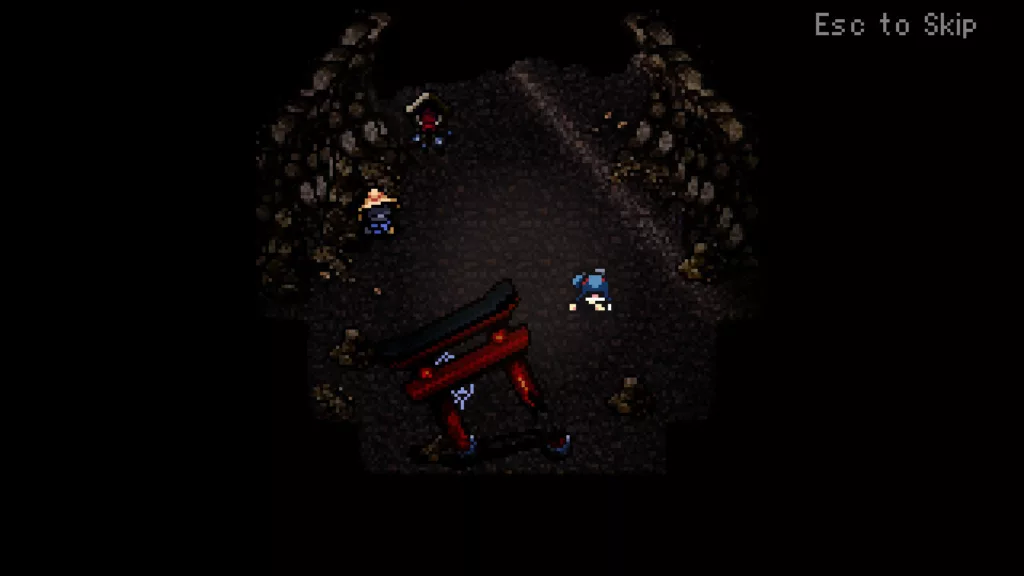 Puzzles follow logical rules and never reach frustrating levels of difficulty. Solving a riddle to make a bridge appear or rearranging poems feel smoothly incorporated into the spirit realm. While simple, these challenges mesh nicely with the story's progressed and avoid bogging down the pace with obtuse roadblocks.
Exploring every nook and cranny proves rewarding, as Stranga tucks away optional side quests and hidden characters that enrich the experience. The addictive loop of exploration, character interactions, and completing objectives to see what happens next becomes hard to put down.
While slim on innovation, Ashina's gentle, focused gameplay provides an accessible on-ramp for players unfamiliar with the genre. And its brevity prevents repetitive mechanics from overstaying their welcome.
Smart quality-of-life design smooths any rough edges. An intuitive inventory automatically combines objects, while context-sensitive interactions prevent pixel hunting frustrations. The UI provides clear direction without excessive hand-holding.
The gameplay won't satisfy hardcore adventure fans seeking intense challenge. But Ashina keeps its mechanics streamlined and simple enough to let its imaginative story and characters take center stage. For those seeking a friendly, bite-sized introduction to point-and-click adventures, Ashina hits the spot.
Immersive Visuals and Enchanting Sounds
Ashina distills the look of classic Japanese animation into a detailed 2D pixel art style brimming with life and color. The visuals take clear inspiration from Studio Ghibli films like Spirited Away, with lush cherry tree-dotted landscapes and fantastical creature designs that dazzle the imagination.
While simplistic on the surface, thoughtful touches like lighting effects, weather, and tiny environmental animations make the spirit realm feel alive. Towns have a comforting lived-in look while ethereal areas like the Sea of Clouds burst with magic. The characters also shine thanks to lively animations and distinct designs that capture the quirky personalities underneath. From the tottering long-legged ghost to a gluttonous shopkeeper, Ashina's cast truly leaves an impression.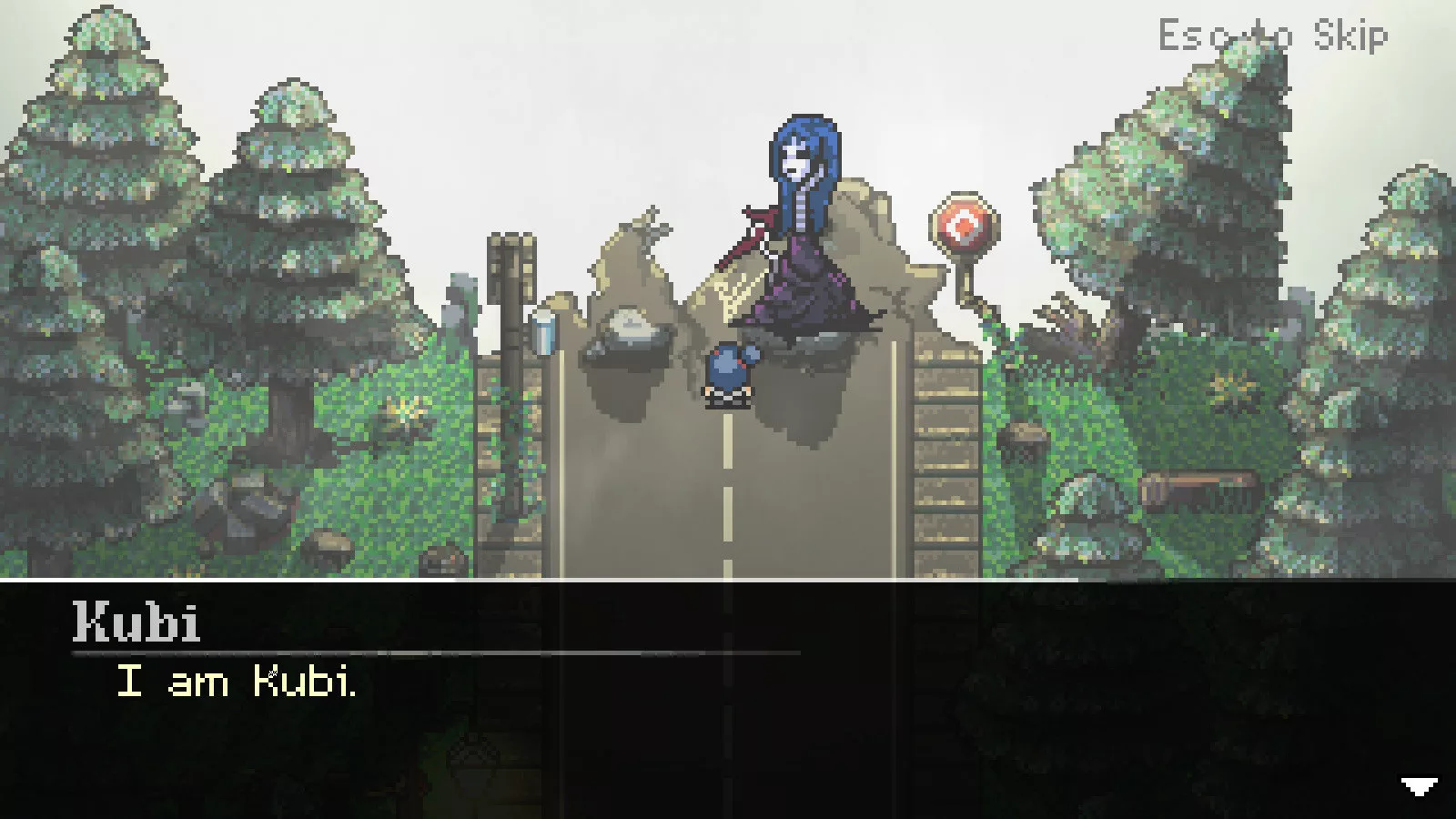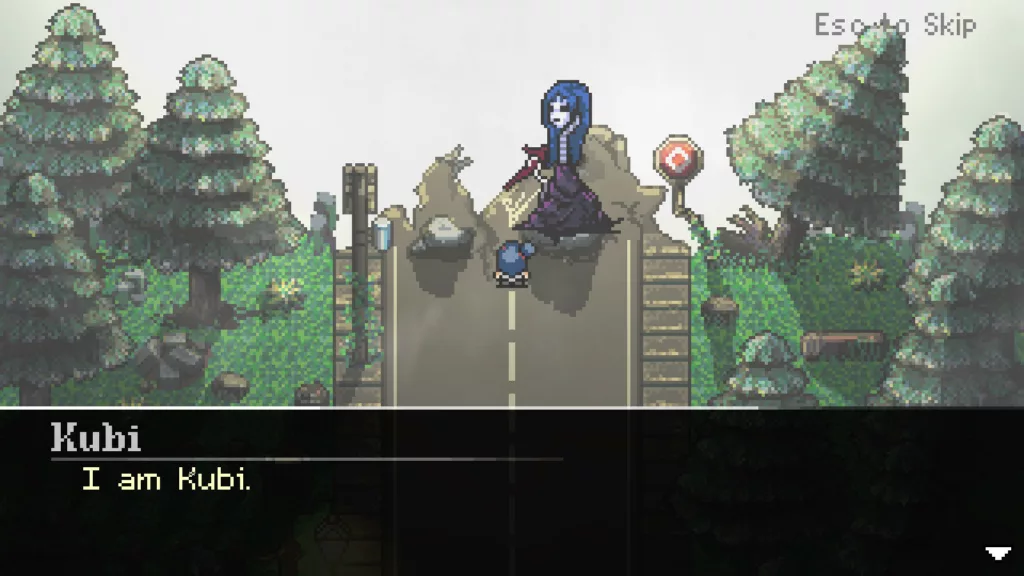 An expertly crafted orchestral soundtrack rounds out the audiovisual presentation. Whimsical tunes with Japanese folk instrumentation set a proper sense of adventure and wonder during exploration. Haunting melodies layer dread when encountering creepier spirits or locations. And emotional piano and string arrangements hit just the right dramatic notes during pivotal story moments. The minimalist sound design also shines, using subtle ambient noises and effects to reinforce the spirit world's ambiance.
Both the sights and sounds work in tandem to transport players into Ashina's Ghibli-inspired setting. The graphics tease out every magical detail, from swaying grass to dilapidated buildings rich with history. And the stellar soundtrack pairs mood with gameplay flawlessly – upbeat traveling music shifts seamlessly to muted tones when reading dialogue or taking in the scenery.
Few games craft an aesthetic experience as tightly honed as Ashina's despite its compact scale. Stranga Games' clear affection for Japanese lore and animation gives the journey an incredibly immersive flavor both visual and aural. It's a brief yet incredibly satisfying feast for the senses.
A Perfectly Portioned Adventure
Clocking in at just 3-4 hours, Ashina's greatest strength also proves its biggest limitation. The brief runtime keeps the story concise and the gameplay fresh, but leaves little room for complexity or replayability. Still, Ashina's compact scope provides the perfect vehicle for its magical journey.
The developer wastes no time plunging players into Ash's quest, quickly establishing characters and lore before escalating into an emotionally resonant climax. While short, Ashina's story crams in plenty of heart without dragging things out or rushing to the finish line. Additional playthroughs with different dialogue choices unlock new endings and shed extra light on the narrative. But most players will be satisfied exploring the spirit realm once.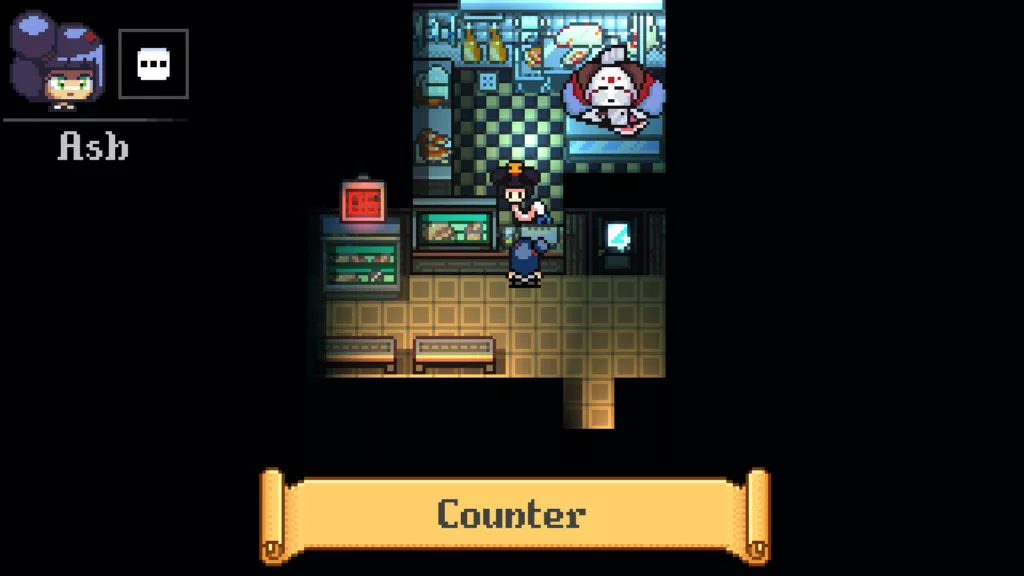 On the technical side, Ashina's 2D art style keeps demands low allowing it to run smoothly across multiple platforms without any noticeable issues. Load times prove near instantaneous, while controls feel sharp and responsive. The developer's focus and experience creating compact, polished adventures is evident.
Aside from a digital art book, Ashina lacks much bonus content to enhance replay value. But its laser focus on delivering a concise yet magical experience in just a few hours makes each moment memorable. There is something to be said for a game that doesn't outstay its welcome.
As an accessible entry point for point-and-click adventures, Ashina's brevity works in its favor. The approachable scope and length lower the barriers for newcomers to enjoy the story and gameplay. And the experience leaves players wanting more – a perfect opportunity to dive into Stranga's more expansive catalog.
In an era when bloated open worlds and 100-hour RPGs are the norm, Ashina's concise delivery and expert pacing feel like a breath of fresh air. This colorful adventure proves that magic comes in small packages when crafted with such inspiration and care.
A Must-Play Magical Journey, Big Things Come in Small Packages
At first glance, Ashina: The Red Witch looks like a modest point-and-click adventure – and on the surface, it is. But this compact indie packs a surprising emotional punch thanks to its charming cast, imaginative storybook setting, and poignant themes of grief and family. Developer Stranga Games delivers a potently magical experience in just a few short hours.
Playing as the titular Ash on a quest to reclaim her pendant, players explore a hypnotic spirit realm filled with mischievous yokai, creepy Japanese legends, and supernatural obstacles. While light on gameplay innovation, Ashina nails the basics: scouring environments for items, solving simple inventory puzzles, and helping oddball characters in exchange for clues and tools to progress.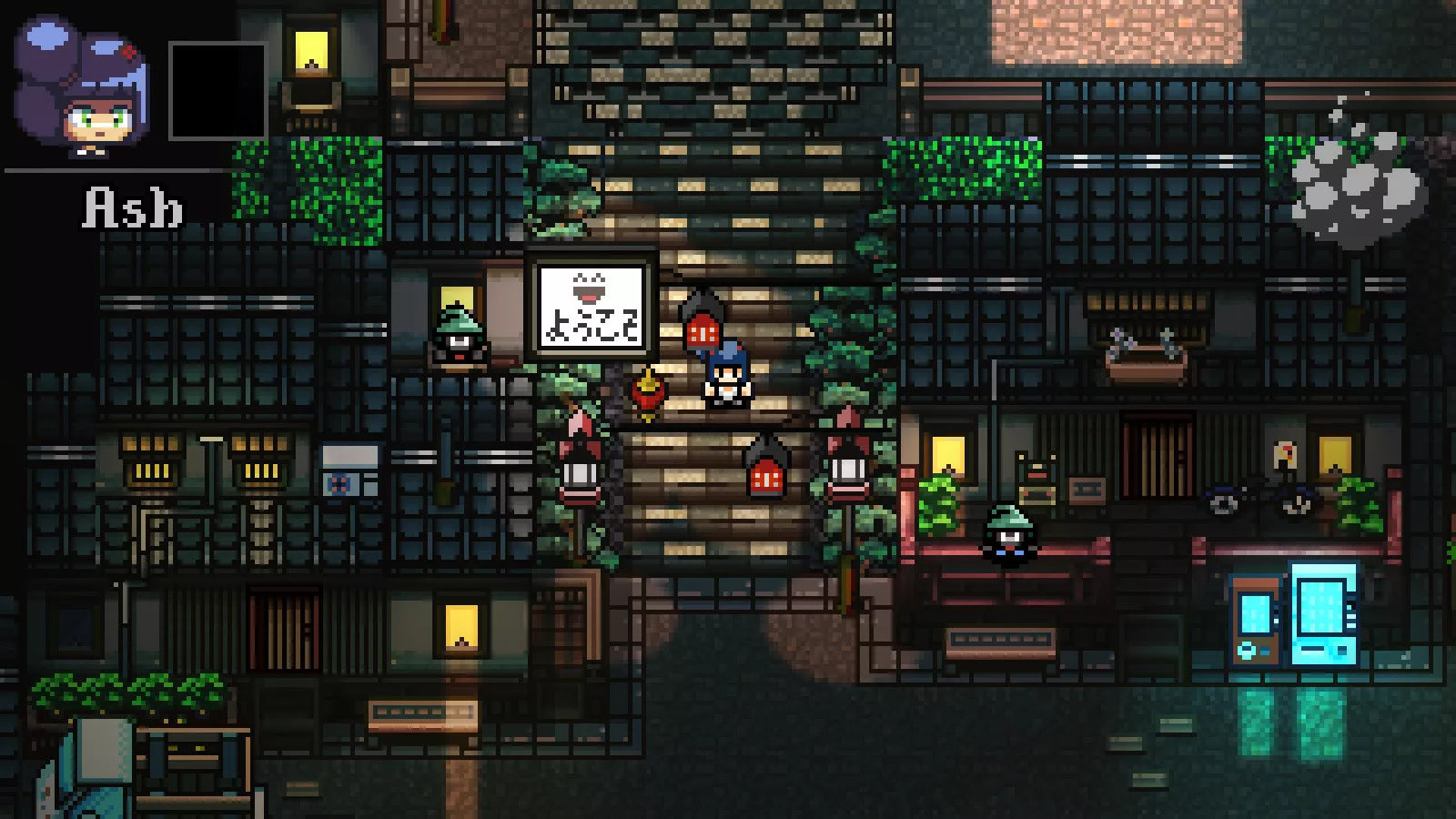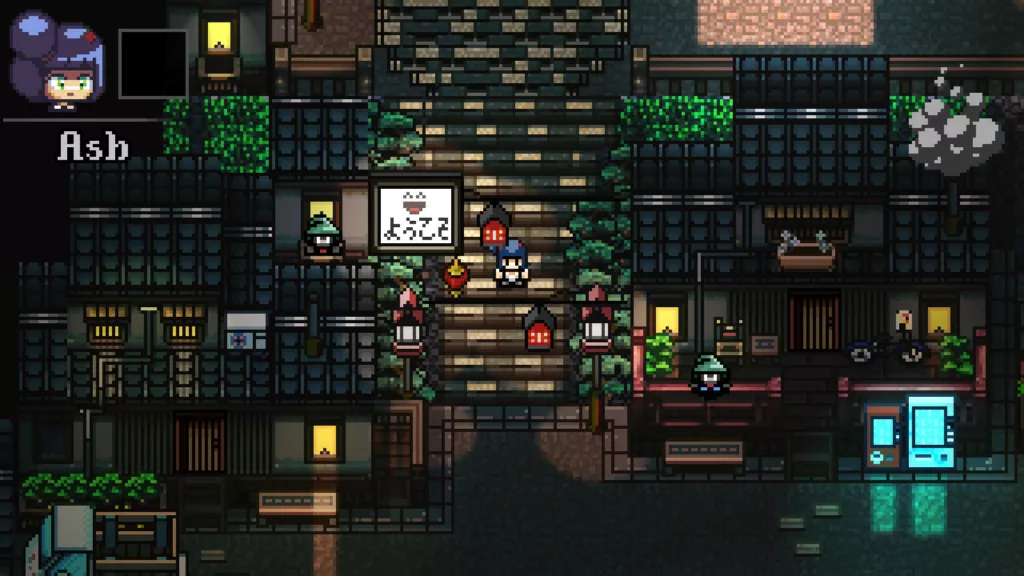 The real magic lies in the narrative crafted around these gameplay mechanics. Ash processes her grief over losing her mother while unraveling twisty secrets about her family's past and hidden facets of the spirit world. Clever writing brings humor and heart to Ash's journey, complemented by a Ghibli-inspired aesthetic that oozes atmosphere.
For only $10 and 3-4 hours of playtime, Ashina crams impressive emotional range into its compact experience. The story deftly balances whimsy, humor, and melancholy amidst its fantastical backdrop. An upbeat soundtrack punctuates the highs while emotional piano arrangements score the lows. And Ash forms an unlikely bond with zany characters that stick in the memory long after the credits roll.
Of course, brevity cuts both ways. With minimal replay value beyond seeing alternate endings, Ashina's length may disappoint players craving a meatier adventure. But not every game needs to be an epic odyssey. Ashina's tight scope focuses its strengths into an unforgettable experience whose magic lingers.
In many ways, Stranga Games created a playable Studio Ghibli film. From the animated visuals to the resonant themes, Ashina beautifully captures the essence of classics like Spirited Away and Ponyo while still feeling wholly original. Yet it carves a niche of its own through deeper exploration of relationships, grief, and growing up.
For an accessible introduction to point-and-click adventures, a palate cleanser between sprawling RPGs, or a whimsical and poignant narrative experience, Ashina: The Red Witch earns a wholehearted recommendation. It bottle's storytelling magic into a bite-sized package brimming with heart and adventure. Some may desire more, but Ashina provides the perfect portion.
The Review
Ashina: The Red Witch
Ashina: The Red Witch beautifully distills the magic of classic point-and-click adventures into a poignant 3-4 hour journey. Its imaginative spirit realm, charming cast, and emotional story make for an unforgettable experience despite the compact scope. For only $10, Ashina delivers a must-play adventure that captures the essence of Studio Ghibli in game form. Don't let the length deter you - this bite-sized gem packs a surprising punch that lingers long after the credits roll.
PROS
Charming cast and imaginative spirit world setting
Emotionally resonant narrative with great pacing
Accessible gameplay and smooth UX for the genre
Beautiful Studio Ghibli-inspired aesthetic
Excellent writing and memorable side characters
CONS
On the shorter side with minimal replayability
Gameplay mechanics lean simple
Scope feels limited compared to similar titles
Lacks bonus content beyond alternate endings