Gaming on the go has never been better. With powerful smartphones now rivaling handheld consoles, Android devices are home to an ever-expanding library of immersive and addictive games. Whether you're a fan of heart-pumping shooters, calming puzzle games, or captivating RPG adventures, the Google Play store offers a multitude of top-tier gaming experiences tailored for mobile play. This roundup highlights the 30 best Android games across various genres that you simply must download on your phone or tablet.
From thrilling racers and battle royales to relaxing life simulators and captivating stories, these selections represent the cream of the crop when it comes to Android gaming. So plug in your device, get comfortable, and prepare to lose yourself in these mesmerizing worlds.
Mario Kart Tour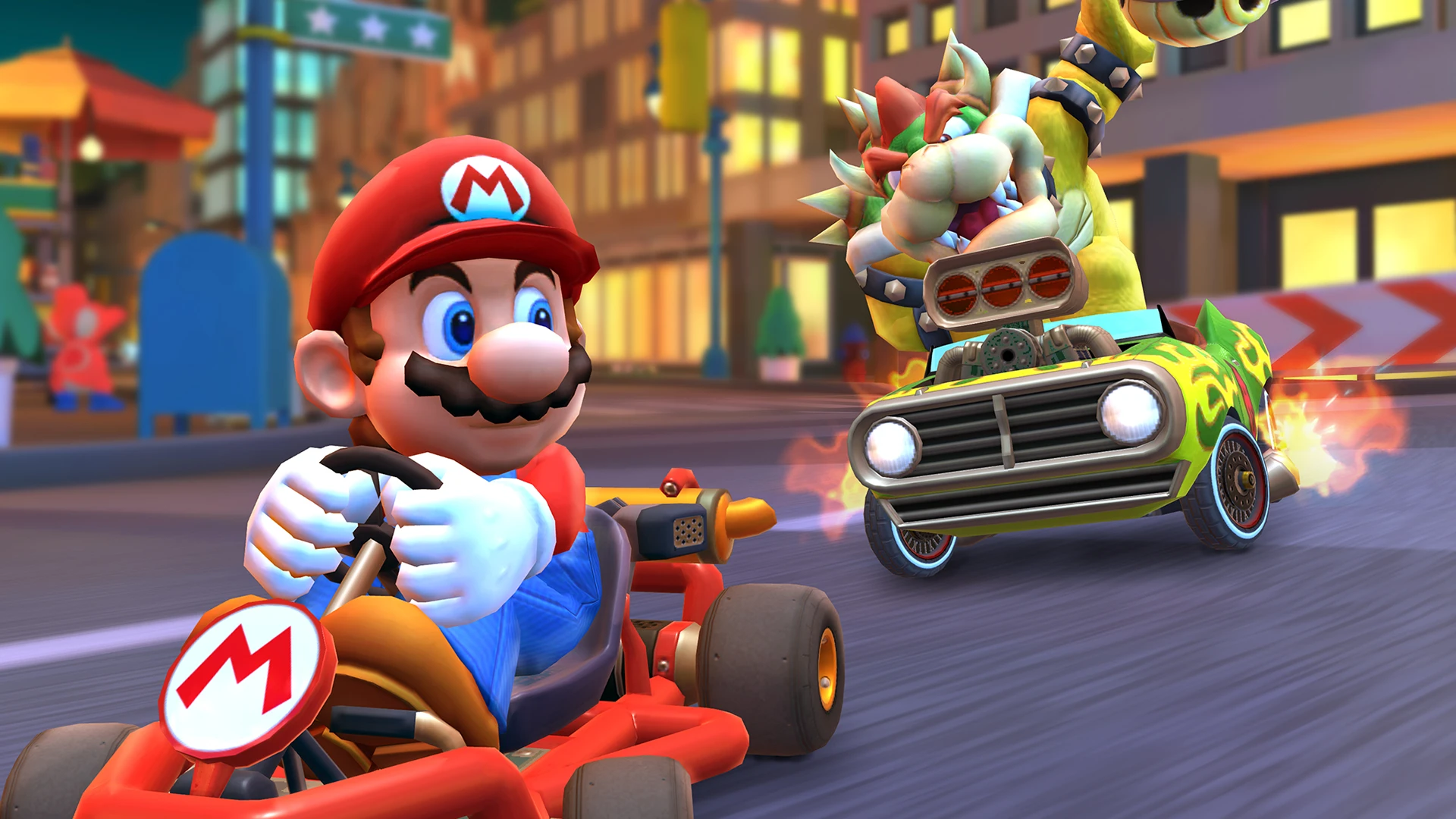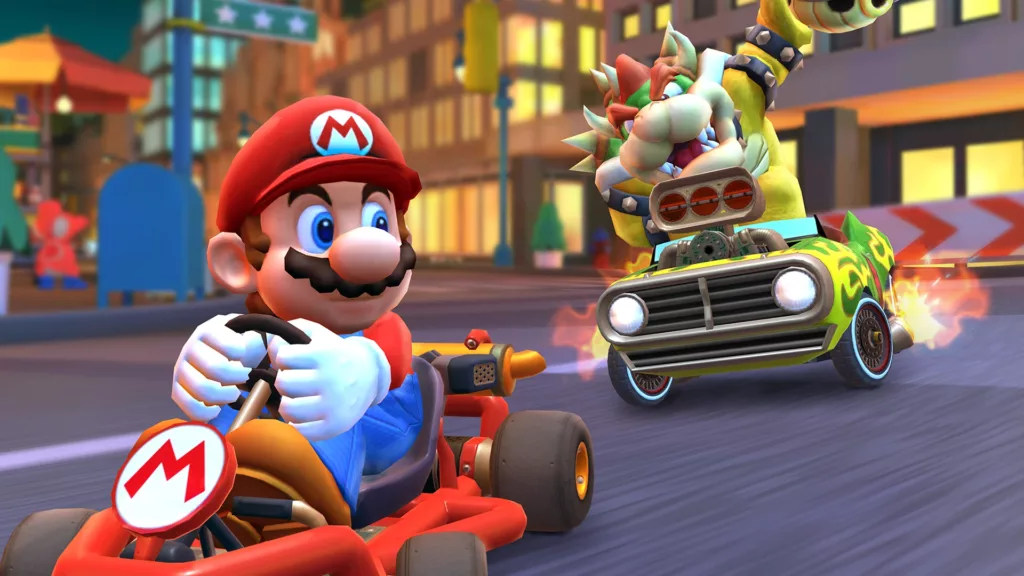 Hailing from the celebrated Nintendo franchise, Mario Kart Tour brings to your mobile device the classic, adrenaline-pumping excitement of kart racing. The game's touch-friendly controls are intuitive, enabling you to navigate and drift your way effortlessly across beautifully rendered 3D tracks that are reminiscent of iconic Mario Kart locations such as Luigi's Mansion, Kalimari Desert, and the enchanting Rainbow Road.
Choose from a delightful roster of characters like Mario, Peach, and Yoshi, each offering unique driving skills that set them apart. Feel the thrill as you drift around bends and soar over jumps, building up your boost tank for that invigorating speed surge. Adding to the frenzy are classic items such as the disruptive red shells, banana peels, and the dreaded blue shell. As you progress through exciting cup tours and exhilarating multiplayer races, you can earn Grand Stars and improve your grade to secure better rewards.
The game continues to offer fresh excitement with regular updates, introducing new drivers, karts, gliders, and tours inspired by popular Mario locales. Regardless of whether you're a casual gamer looking for fun on-the-go or a committed Mario Kart enthusiast, Mario Kart Tour stands tall among the best android games, offering a classic kart racing experience tailored for mobile play.
Pokémon GO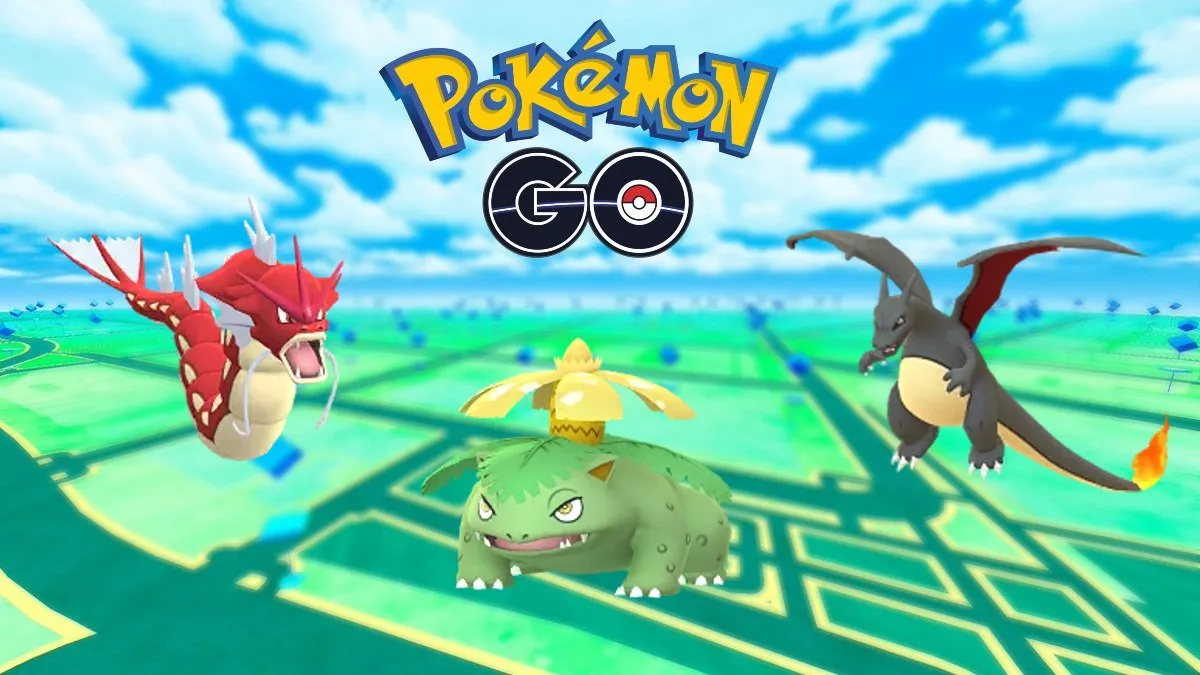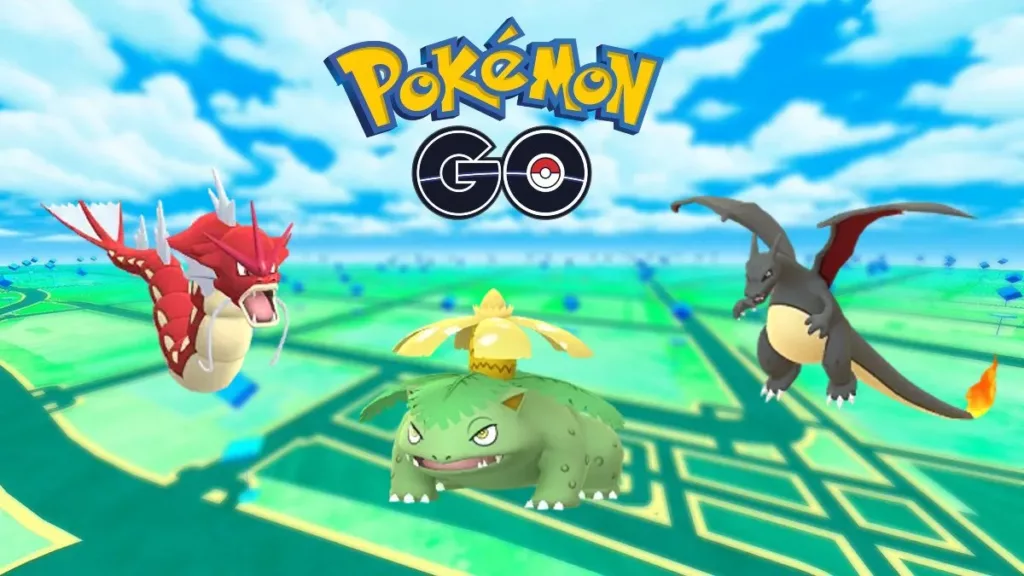 Pokémon GO invites you into an augmented reality adventure, blending the beloved monster collecting series with the world around you. As you roam your surroundings, Pokémon spring to life on your phone's map. Engage them in battle and employ your supply of Poké Balls to catch and add them to your growing collection. Each new addition finds its place in your Pokédex.
With your assembled Pokémon party, you can challenge other trainers at gyms, vying for control and earning PokéCoins as rewards. Join forces with friends to participate in intense Raid Battles against formidable bosses. Special events, like Community Days, offer a bounty of specific Pokémon spawns, and trading with friends adds another layer of interactivity.
Regular updates consistently breathe new life into the game, introducing new regions, Pokémon species, avatar customization items, and gameplay features. Pokémon GO metamorphoses your everyday routine into an exhilarating quest, letting you live out your dreams of becoming a real-world Pokémon trainer, making it a top choice for both casual trainers and die-hard Pokémon Masters.
Fortnite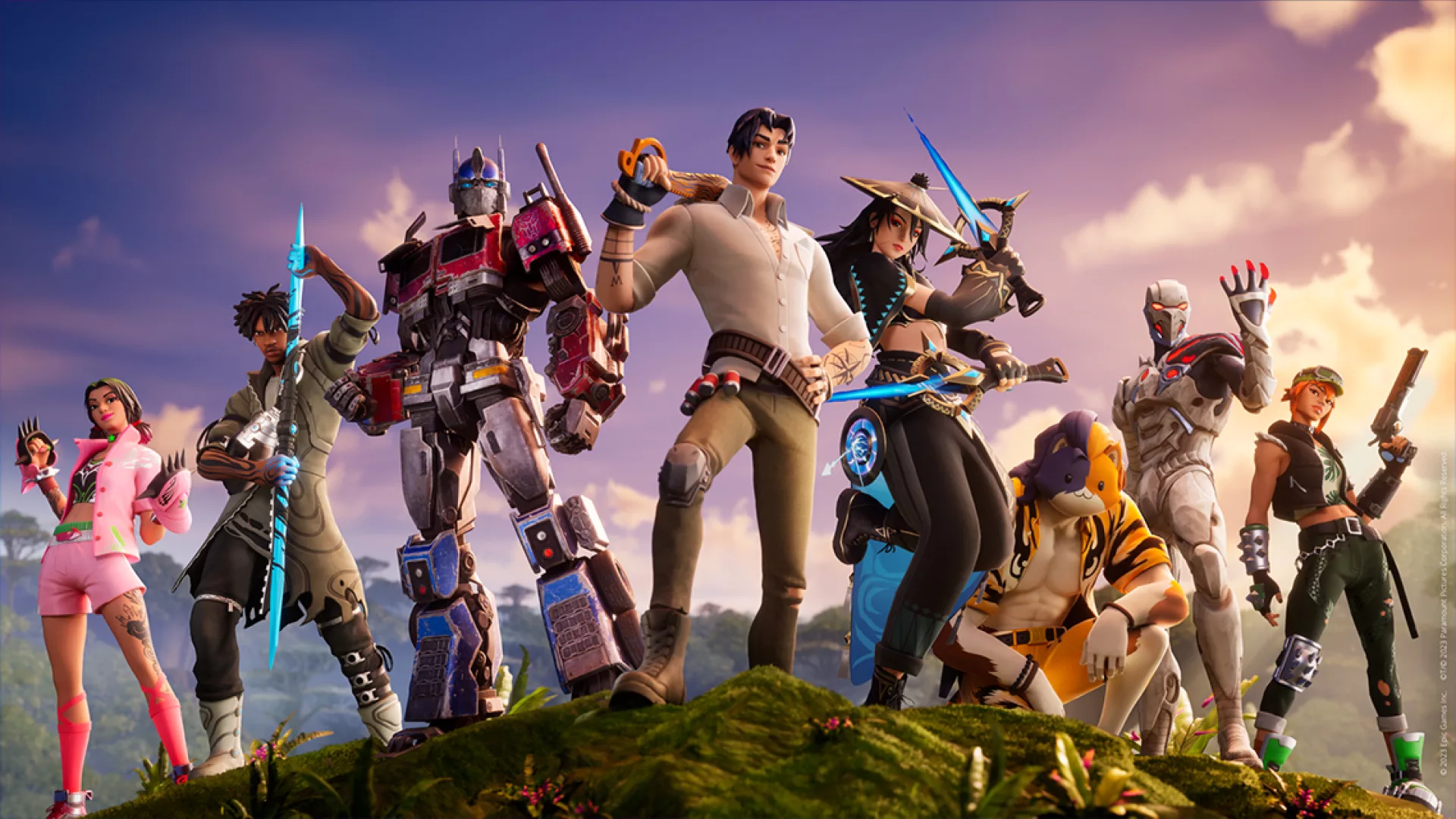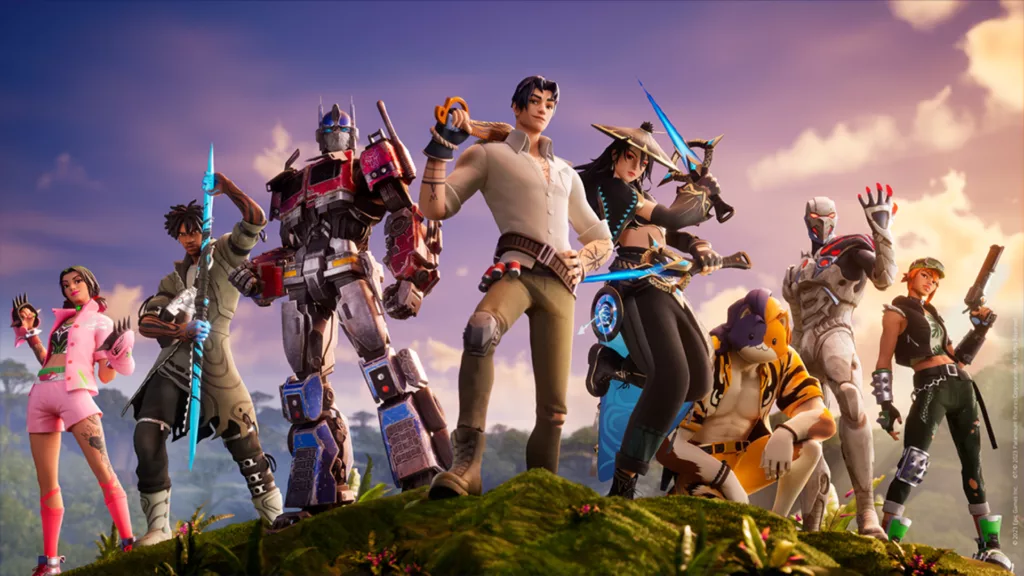 Fortnite revolutionizes the mobile Battle Royale experience with high-stakes, player-vs-player matches involving up to 100 participants on expansive maps. From the Battle Bus, dive down and deploy your glider to land in loot-laden areas. Scavenge rapidly for weapons, ammo, and materials for building shelter, not forgetting vital health items.
As the deadly storm closes in, you are thrust into intense gunfights, aiming to outlast your opponents. The game's innovative building mechanics allow you to erect walls and ramps for cover, providing a unique strategic edge. Engaging in limited-time modes like 50 vs 50 introduces fresh competitive elements to the game.
Fortnite keeps the gameplay experience dynamic with regular updates, adding new elements such as skins, emotes, weapons, vehicles, gameplay mechanics, and exciting in-game events. The game's cross-play and cross-progression capabilities with PC and console mean that you can take your Battle Royale prowess wherever you go. Regardless of whether you have a few spare minutes or several hours, Fortnite offers a polished, immersive Battle Royale experience free of charge, making it a strong contender among the best android games, and rivaling any other mobile shooter.
Sky: Children of the Light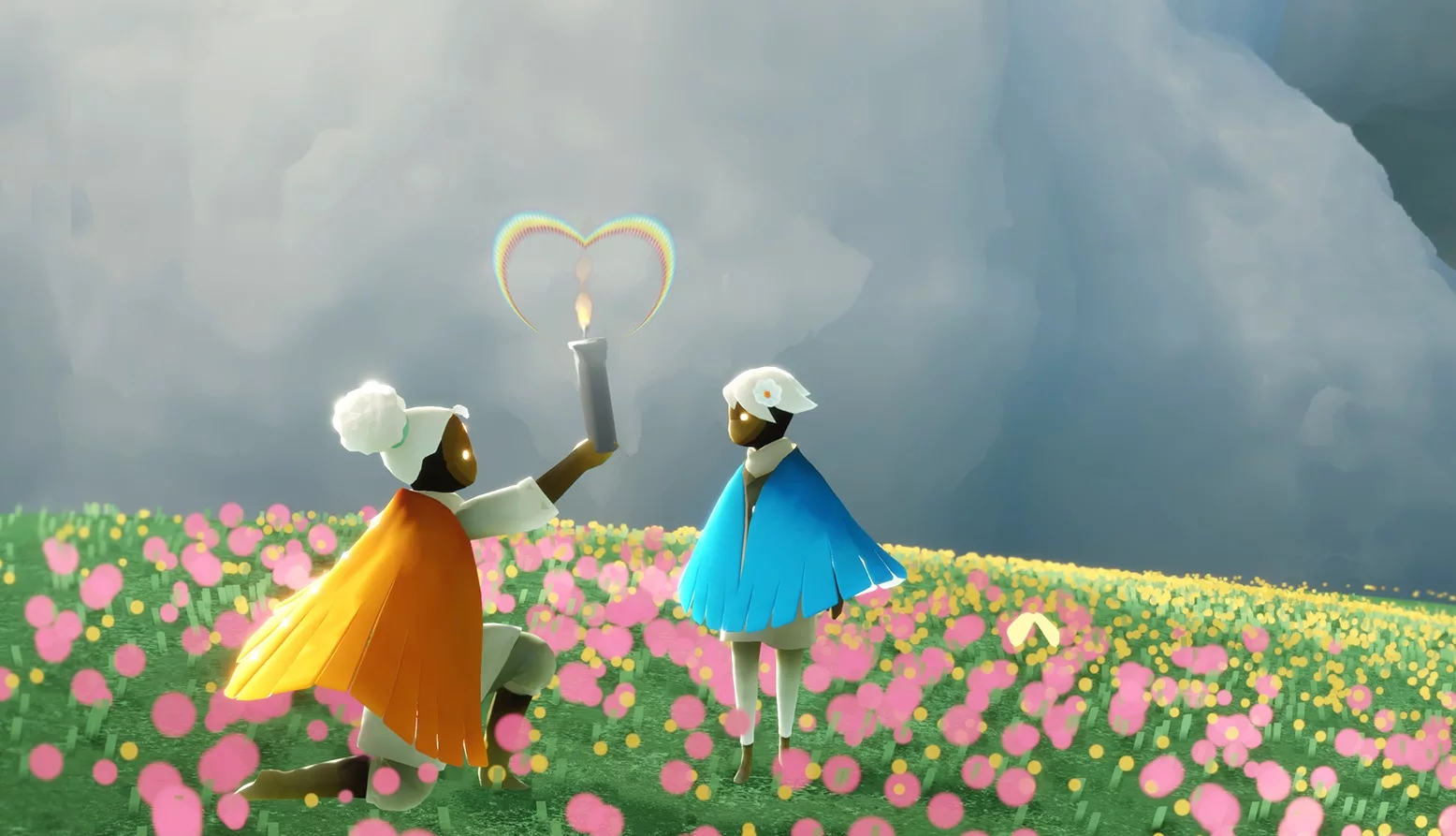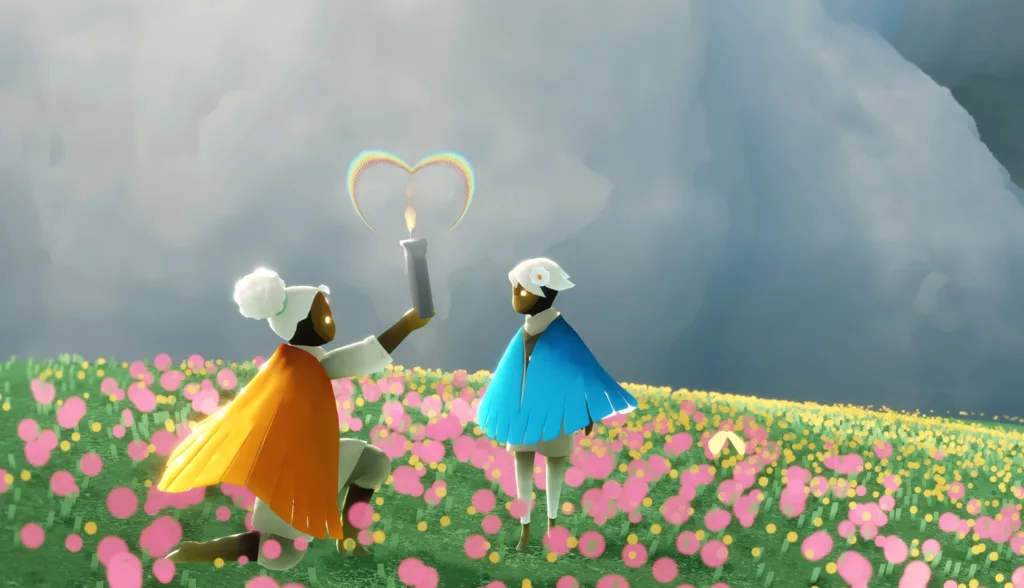 Embarking on a calm social journey tailored specifically for mobile devices, Sky: Children of the Light provides a serene escape into a whimsical world. As a mesmerizing Child of Light, you'll traverse the floating islands of the Kingdom of Sky, an enchantingly dreamy landscape. With your magical winged cape, you'll glide through the clouds, elegantly hopping from one island to the next, exploring the hidden wonders of the kingdom.
You'll immerse yourself in unraveling mysteries, restoring fallen stars to their rightful places, and casting light across shadowed, candle-lit temples. Along your journey, you'll encounter fellow players, fostering a unique sense of community. The game's environments, inspired by real-world locations from sandy desert ruins to icy tundras, are ethereal and captivating.
Sky promotes heartwarming non-verbal communication, encouraging you to play soothing songs with others at cozy campfires or guide new friends along hidden paths by holding their hand. With ever-changing elements like wandering spirits and seasonal shifts, Sky's world is always brimming with fresh surprises. Embodying messages of hope and connection, Sky: Children of the Light brings a new dimension to mobile gaming, transforming it into a shared, meaningful journey.
Alto's Odyssey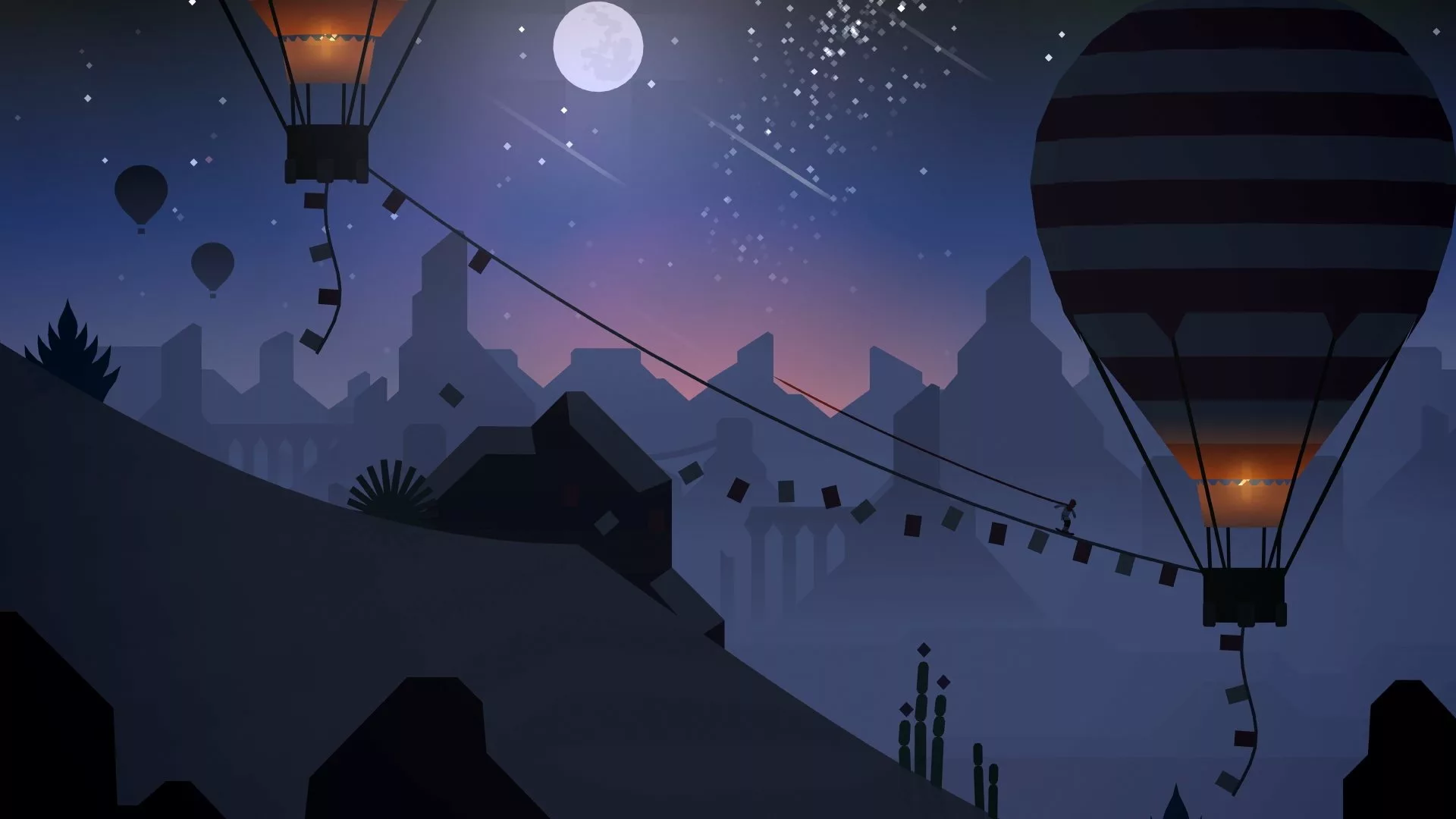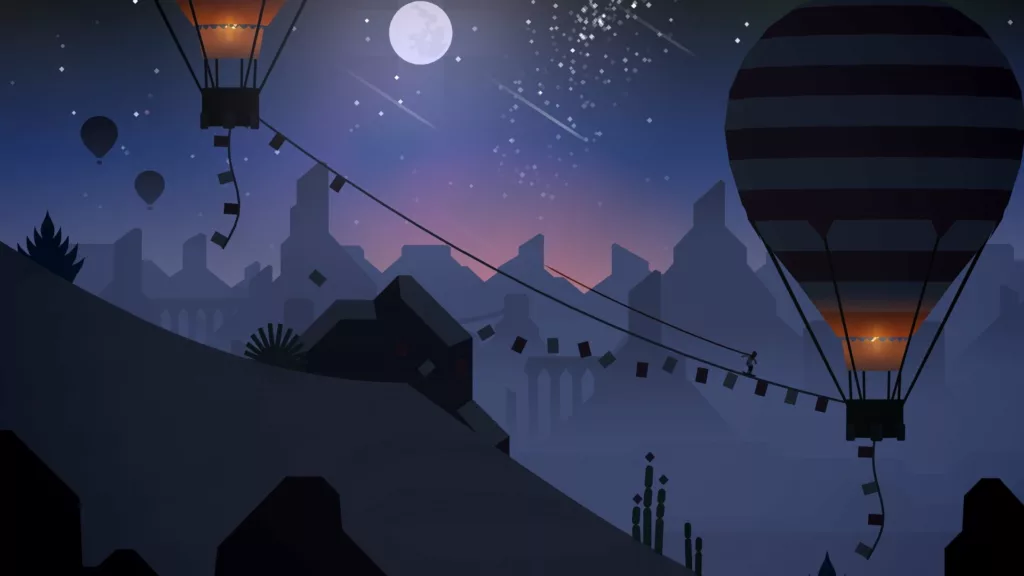 Combining fluid physics-based snowboarding with captivating visuals and soothing soundscapes, Alto's Odyssey creates a Zen-like mobile gaming experience. Snowboard across expansive, procedurally generated desert landscapes set against dynamically changing lighting and weather conditions.
Display your prowess by performing tricks off dunes, rocks, and ancient ruins or leap off hot air balloons, chaining combos to gain momentum. You can also switch between different characters, each boasting unique abilities, and rescue llamas for an extra speed boost.
Alto's Odyssey offers a calming, limitless adventure with its endless, procedurally generated levels. Daily and seasonal challenges entice players back, while customizing your gear and upgrading your abilities provide an ever-evolving gaming experience. With its incredibly satisfying gameplay, tranquil atmosphere, and endless replayability, Alto's Odyssey pushes the boundaries of mobile gaming.
Monument Valley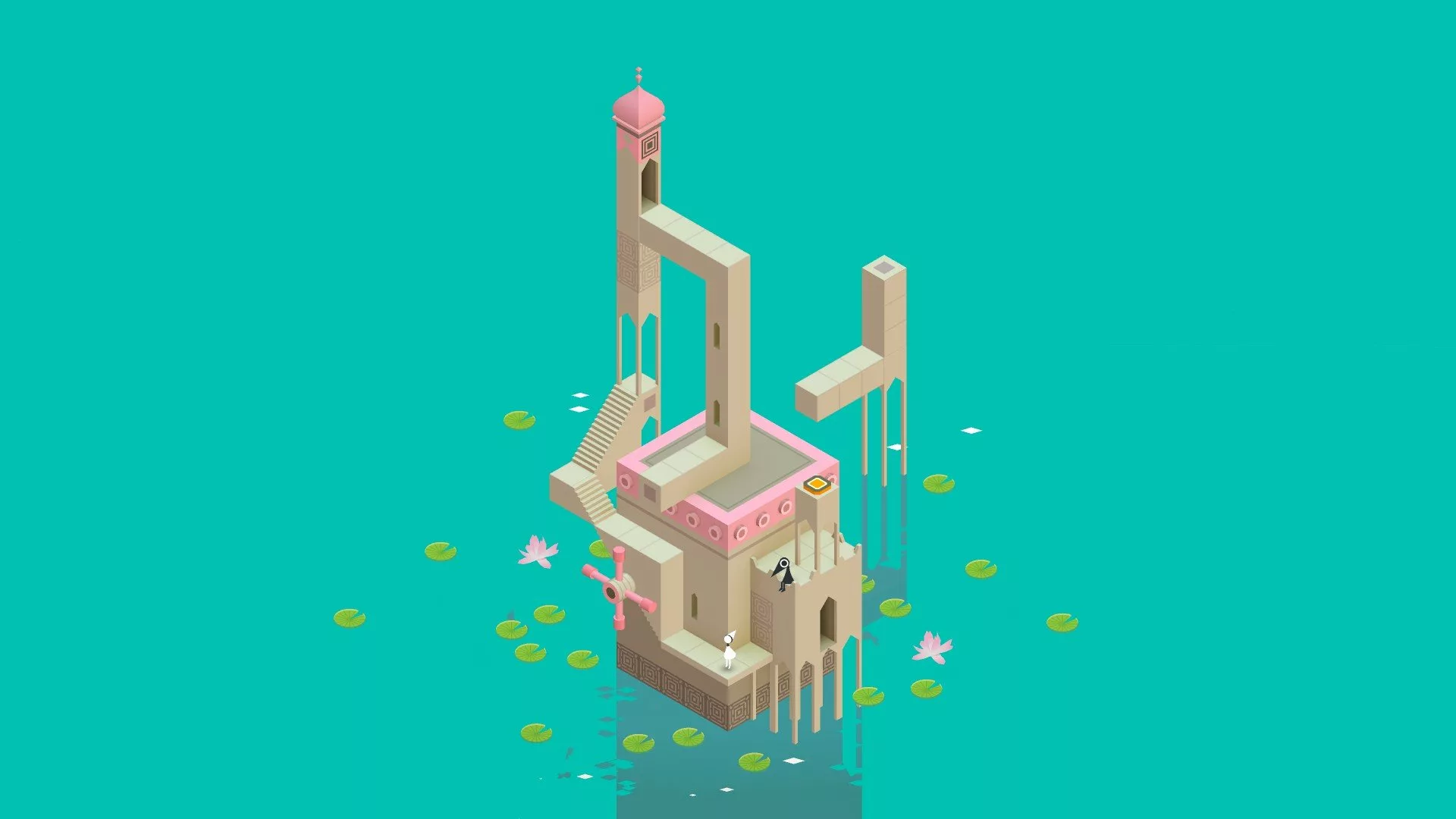 Uniting striking optical illusions with minimalist puzzle elements, Monument Valley offers a captivating and unique gaming experience. As the silent princess Ida, you'll navigate mazes built with impossible Escher-esque architecture, where conventional paths flip upside down, and simple 2D forms shift into complex 3D structures.
Ida's journey requires your guidance along the paths and manipulation of the surrounding landscape, spinning structures to alter perspectives. With each subsequent level, the challenges heighten, introducing new mechanics that play on the illusionary design.
Monument Valley's clean, colorful geometric aesthetic, coupled with its dreamlike atmosphere, creates a soothing yet addictive gameplay experience. The illusionist designs transform spatial reasoning into an artistic form as you guide Ida towards enlightenment. Each level flows seamlessly into the next, offering a continuous evolution of the gaming experience. Monument Valley's meditative style stands out among the best android games, providing a refreshingly artistic escape.
Stardew Valley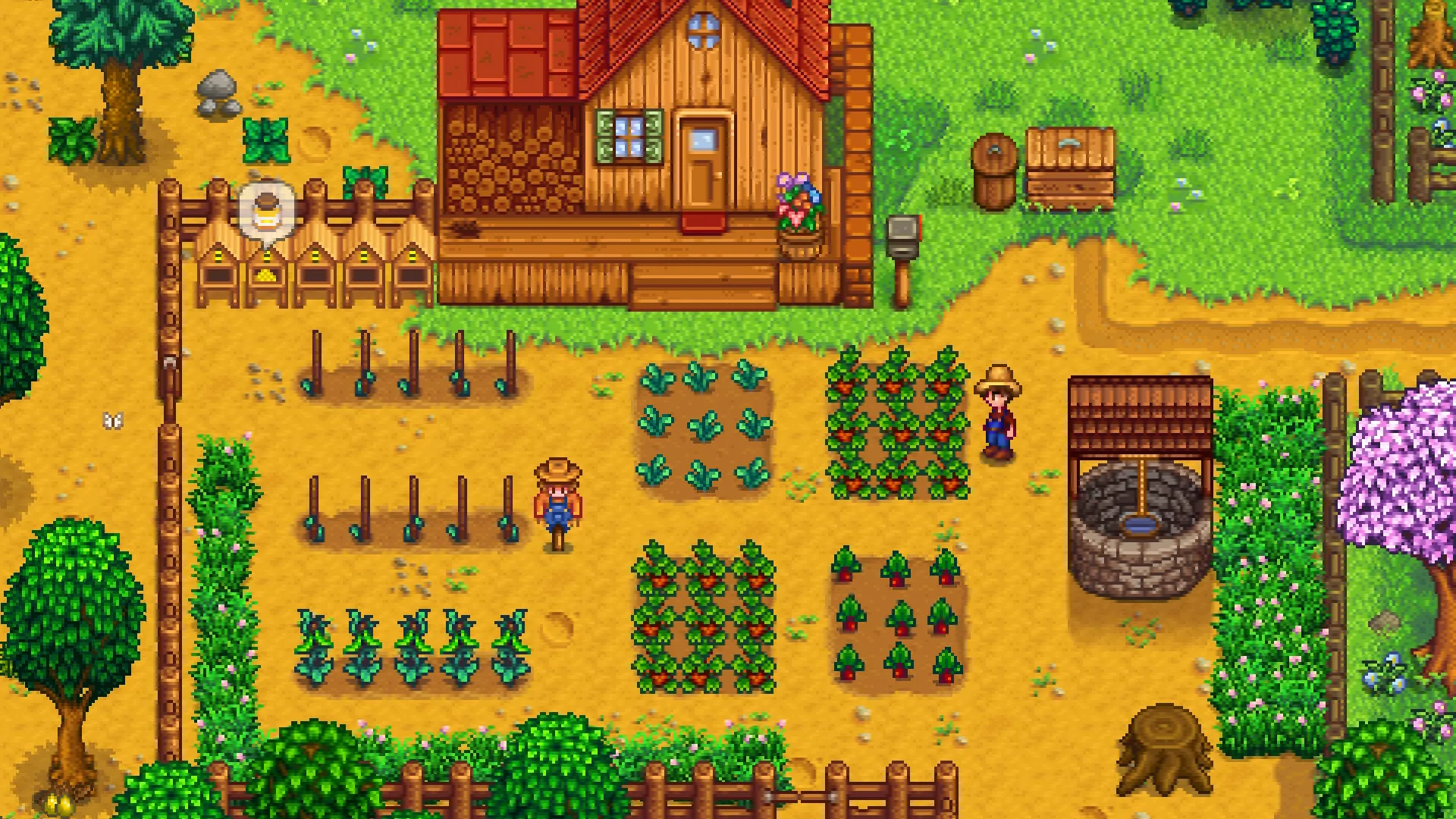 Stardew Valley offers an engaging mobile experience that successfully encapsulates the immense gameplay characteristic of a classic farming simulation game. You'll step into the shoes of your grandfather's heir, taking over a quaint farm plot located in the heart of the endearing Pelican Town. Transform once-overgrown fields into a thriving patch of farmland flourishing with crops like corn, tomatoes, and pumpkins as the seasons change.
Alongside cultivating your crops, Stardew Valley invites you to raise a variety of farm animals, from chickens to cows. The game further diversifies your countryside escapades by enabling you to explore intricate, procedurally generated caves teeming with resources and artifacts.
The bustling community of Pelican Town consists of over 30 townsfolk you can develop friendships and even romantic relationships with. Your interactions are enriched through story-driven cutscenes, allowing you to shape new relationships. The town's lively seasonal festivals, filled with numerous activities, further add to your engrossing rural experience.
You can expand your farmhouse, craft advanced equipment, and unlock more gameplay options. With myriad ways to fulfil your bucolic dreams, Stardew Valley offers a consistently rewarding country life gameplay. Regular updates introduce new features and quality of life enhancements, fine-tuning the already polished mobile port. Combining elements of farming, relationships, exploration, and crafting, Stardew Valley stands among the best android games, presenting an adventure brimming with charm and long-lasting appeal.
Dragon Ball Legends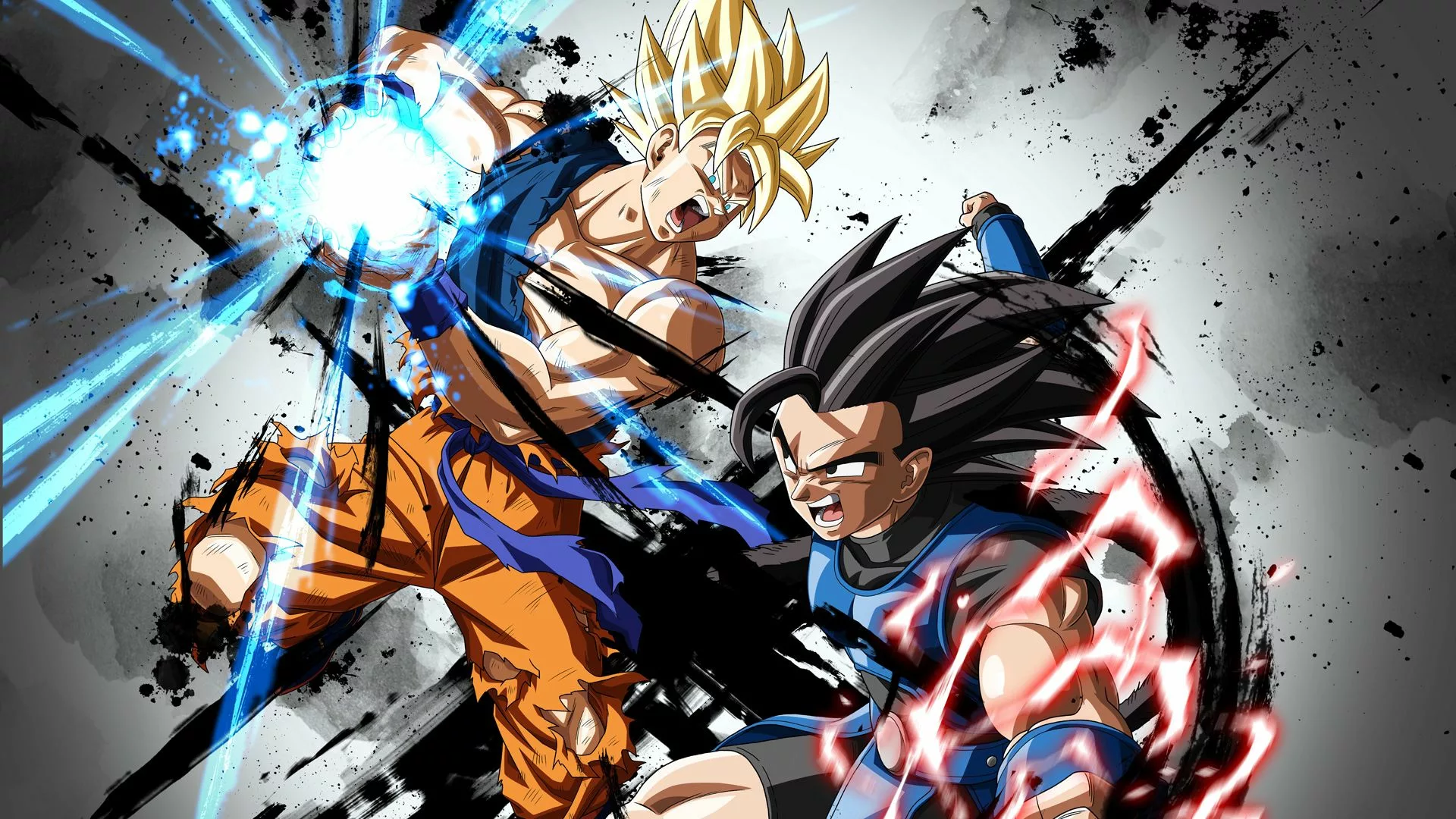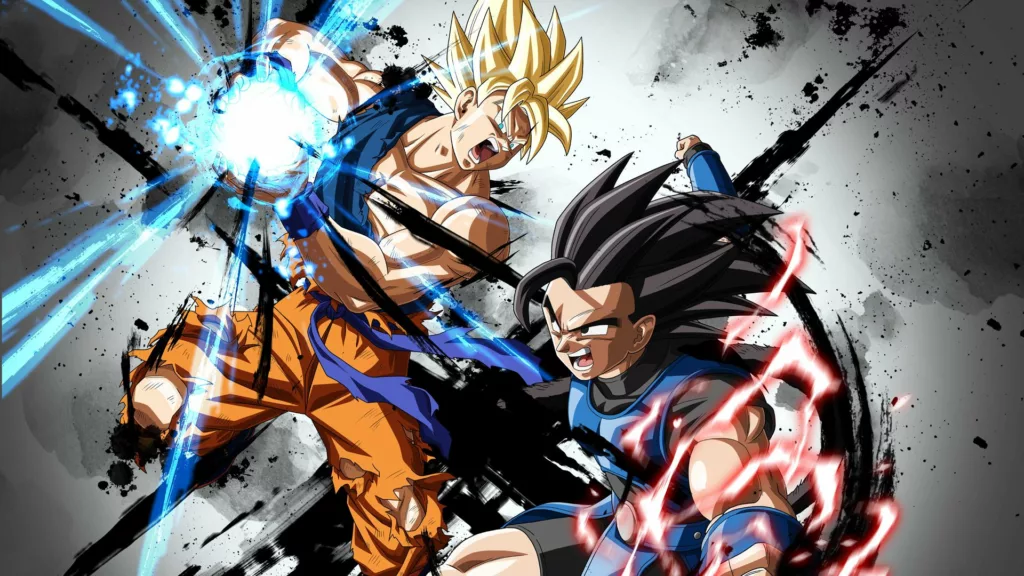 Dragon Ball Legends brings the fast-paced PvP martial arts action of the renowned Dragon Ball series to the mobile platform, delivering an eye-catching graphical quality comparable to the original anime. Construct your ultimate fighting team, including fan-favorite characters such as Goku, Vegeta, and Gohan.
Execute explosive ki blasts, formidable rushes, throws, and transformations by tapping on the cards in your hand. You can tactically save up ki energy and switch fighters, creating intense combo sequences. The game's 3D environments are destructible, ensuring every battle feels like an epic, cinematic experience.
Dragon Ball Legends stays fresh with regular events and updates, introducing new story chapters and time-limited challenges. Collect and level up iconic fighters, equip them with unique Z-abilities, and rise through the ranks in competitive Ranked Matches or join forces in Co-op Battles against formidable bosses. Offering intuitive controls and strategic depth, Dragon Ball Legends successfully replicates the thrilling action of the iconic series in a visually stunning 3D environment.
Alto's Adventure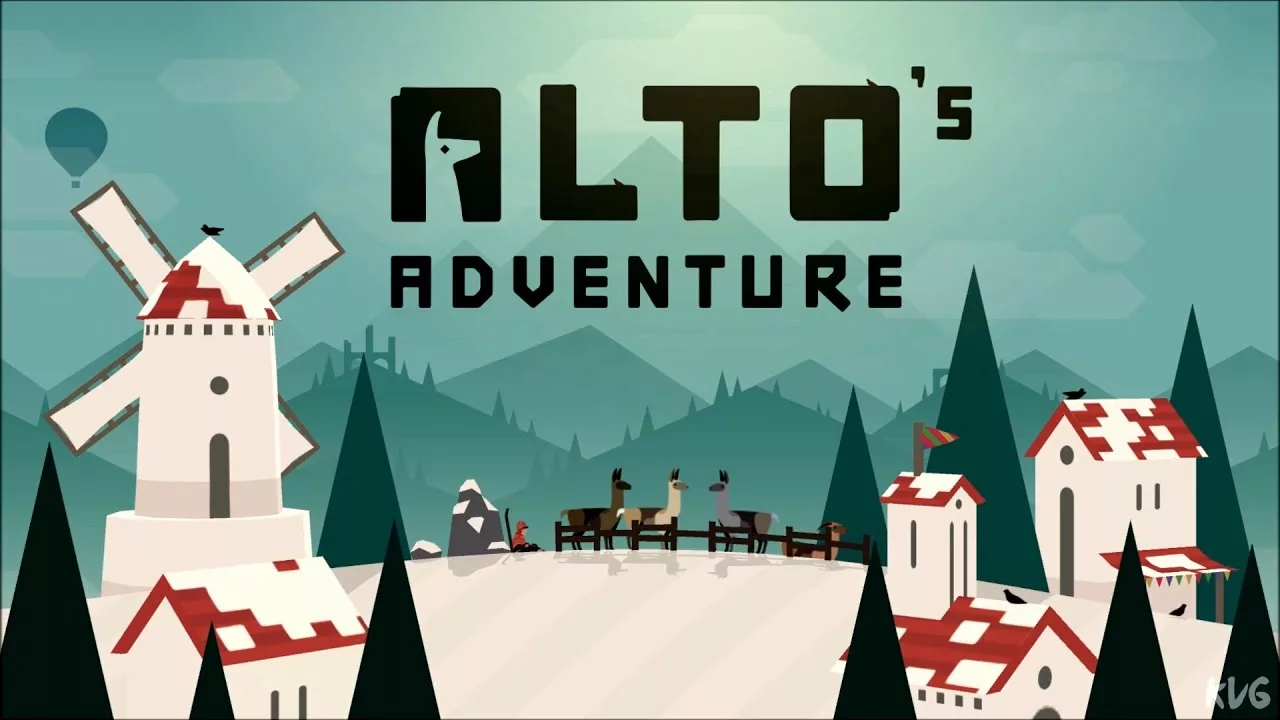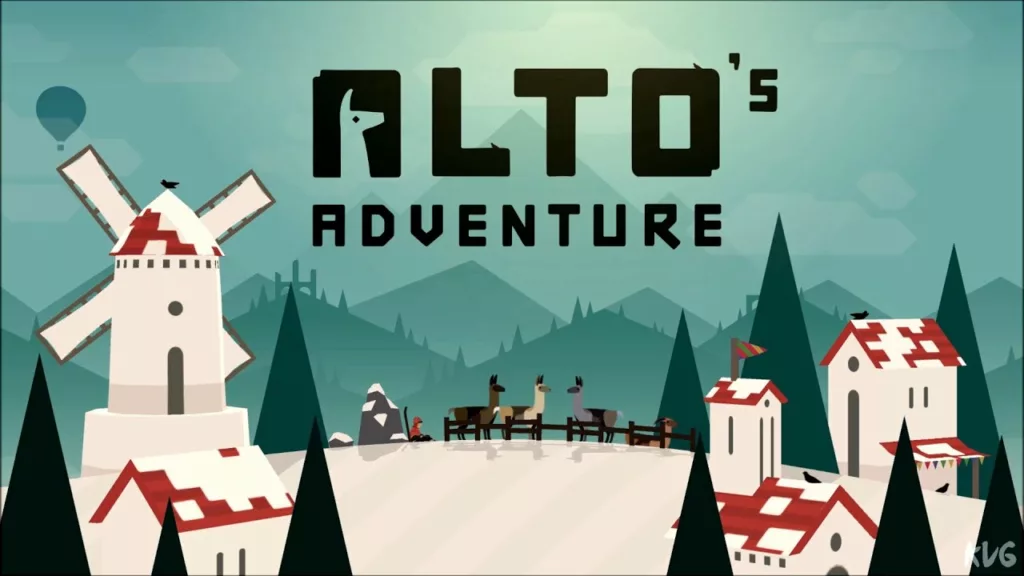 Combining captivating atmospherics with exhilarating snowboarding gameplay that needs just one-touch, Alto's Adventure offers an artfully crafted escape on your mobile device. Guide Alto down mountain slopes generated procedurally, dodging obstacles and ravines, grinding rooftops, and bouncing off hot air balloons while chaining together combos.
Dynamic lighting and weather effects such as shooting stars and blizzards ensure each run feels uniquely mesmerizing. Earning bonuses is as fun as rescuing llamas and completing 180 goals to unlock new characters. Daily challenges and seasonal changes like summer-themed slopes add variety to your downhill journey.
The combination of meditative side-scrolling snowboarding, magnificent lighting effects, and serene sound design in Alto's Adventure offers a remarkable mobile gaming experience. Overflowing with style and vibrance, it undoubtedly stands tall among the best android games.
Temple Run 2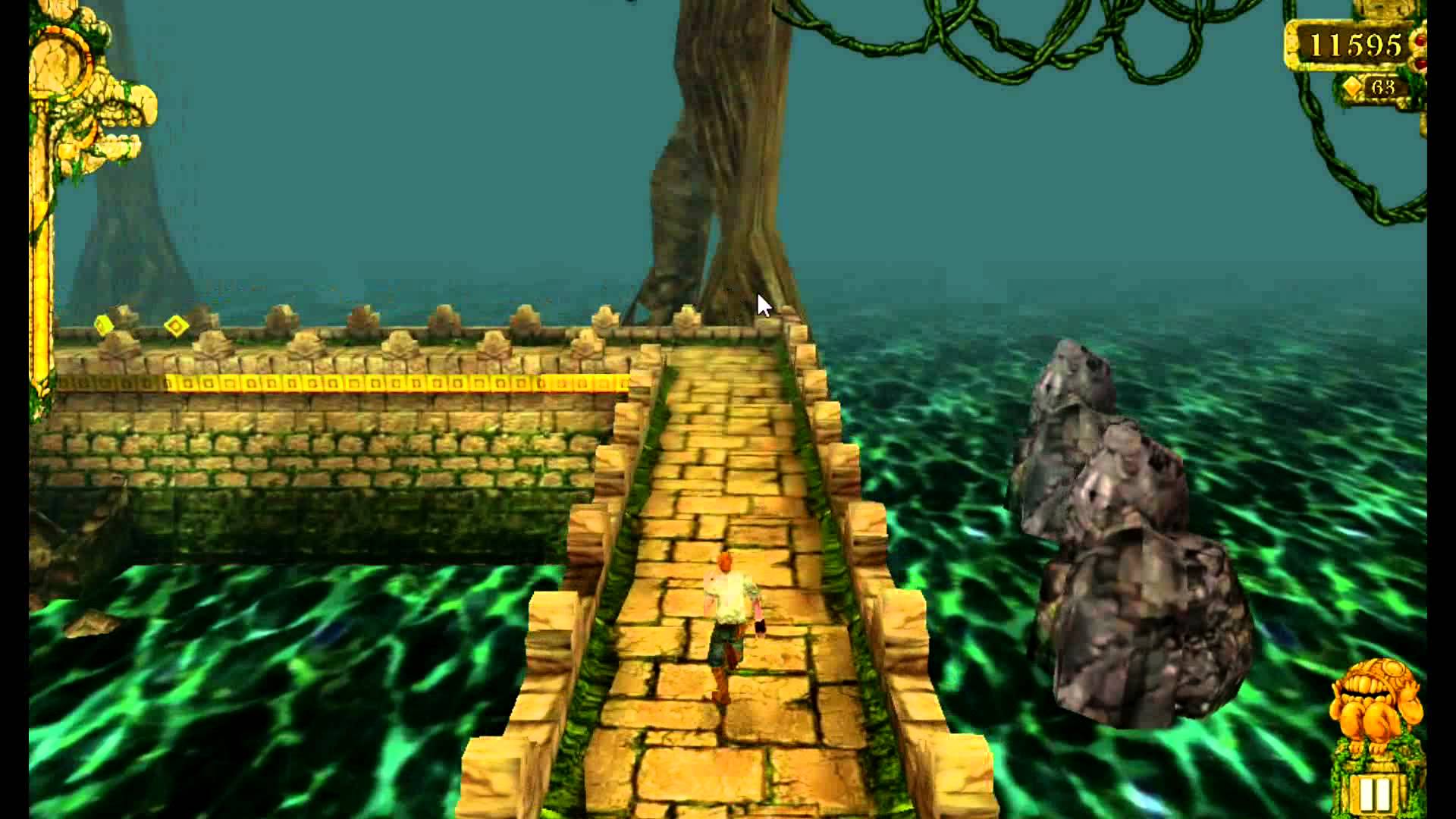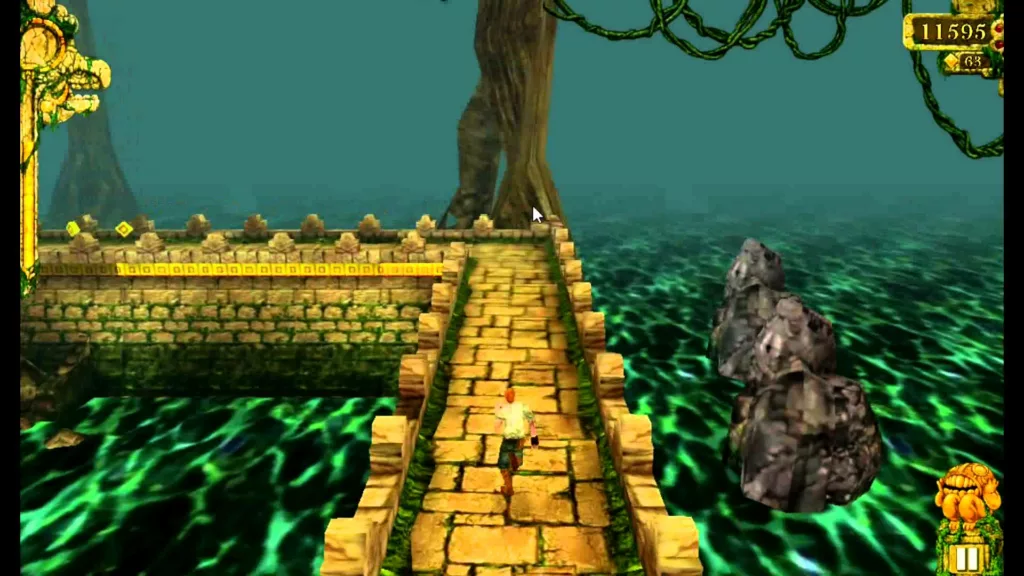 Temple Run 2 ingeniously builds on the formula of the original game, combining exhilarating endless running with new challenging obstacles, invigorating power-ups, and exceptionally detailed graphics. Playing as an adventurer fleeing from menacing demonic forces, you'll find yourself weaving left and right, leaping over gaping chasms, sliding beneath barriers, and careening down winding minecart tracks set in both lush jungle greenery and icy tundras.
Executing acrobatic moves serves the dual purpose of evading obstacles and charging up your power meter. Once full, this meter allows you to trigger special abilities, such as the Coin Magnet that draws coins towards you for a limited time. To maintain the freshness of gameplay, Temple Run 2 offers daily challenges and seasonal events, like football-themed courses, for an enjoyable change of pace.
As you dash through the game's landscapes, you can gather coins to unlock up to eight distinct runners and their unique gear. Beating your personal best becomes a game within the game, as you push yourself to run further while staying ahead of the sinister monkey always hot on your heels. Featuring easy-to-master one-hand controls and constantly evolving level designs, Temple Run 2 solidifies its place among the best android games, offering one of the most exciting and replayable mobile action experiences.
Hearthstone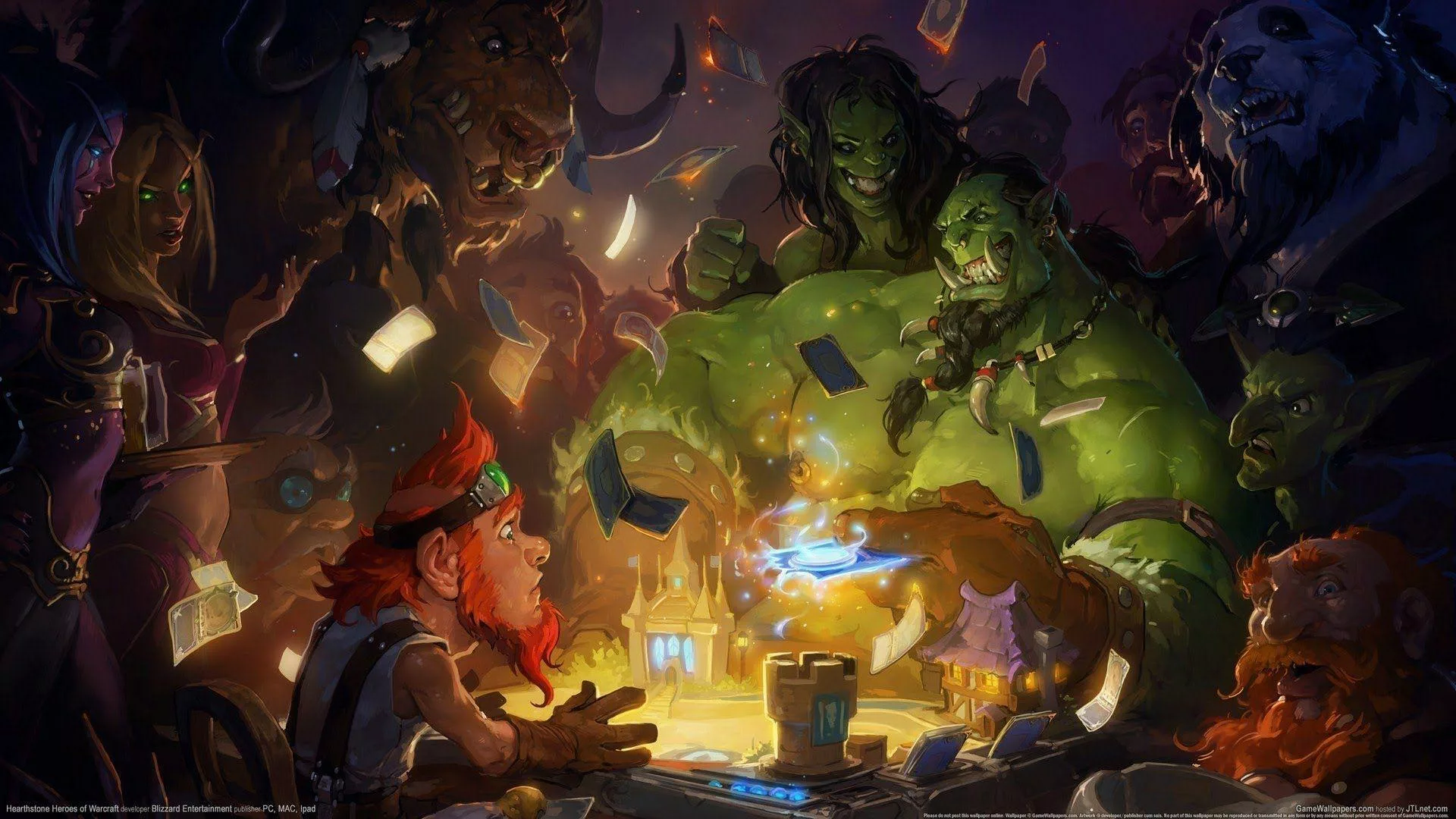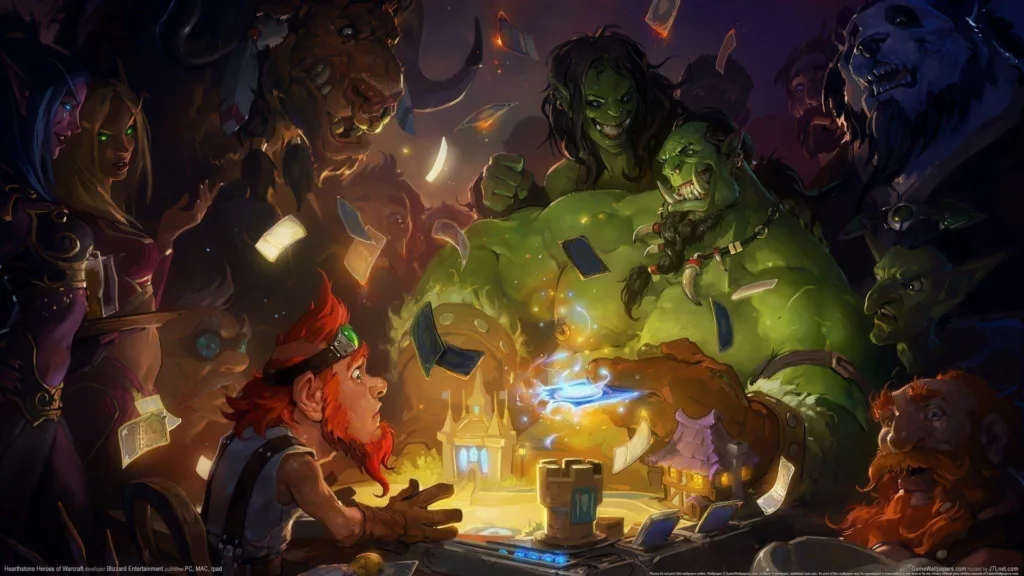 Hearthstone masterfully translates the strategic depth and engaging deck-building elements of a collectible card game onto the mobile platform. The game offers a rich single-player content where you can learn the basics battling against AI opponents. Once you've honed your skills, you can take your personally customized decks into the exciting world of online multiplayer battles.
The game boasts a vast array of cards to collect, spread across various thematic expansions. This abundance ensures the possibilities for crafting unique decks are endless. The cards in Hearthstone carry intricate strategic abilities that synergize, allowing for the execution of imaginative combinations. Proper management of your Mana Crystals is crucial, as you'll need them to summon mighty minions and cast devastating spells to defeat your adversary.
Hearthstone maintains player engagement through regular events like the alternating dual-class Arena mode, offering new gameplay styles. Both accessible for beginners and endlessly deep for dedicated fans, Hearthstone captivates mobile gamers with its vibrant personality and strategic gameplay teeming with possibilities.
Hole.io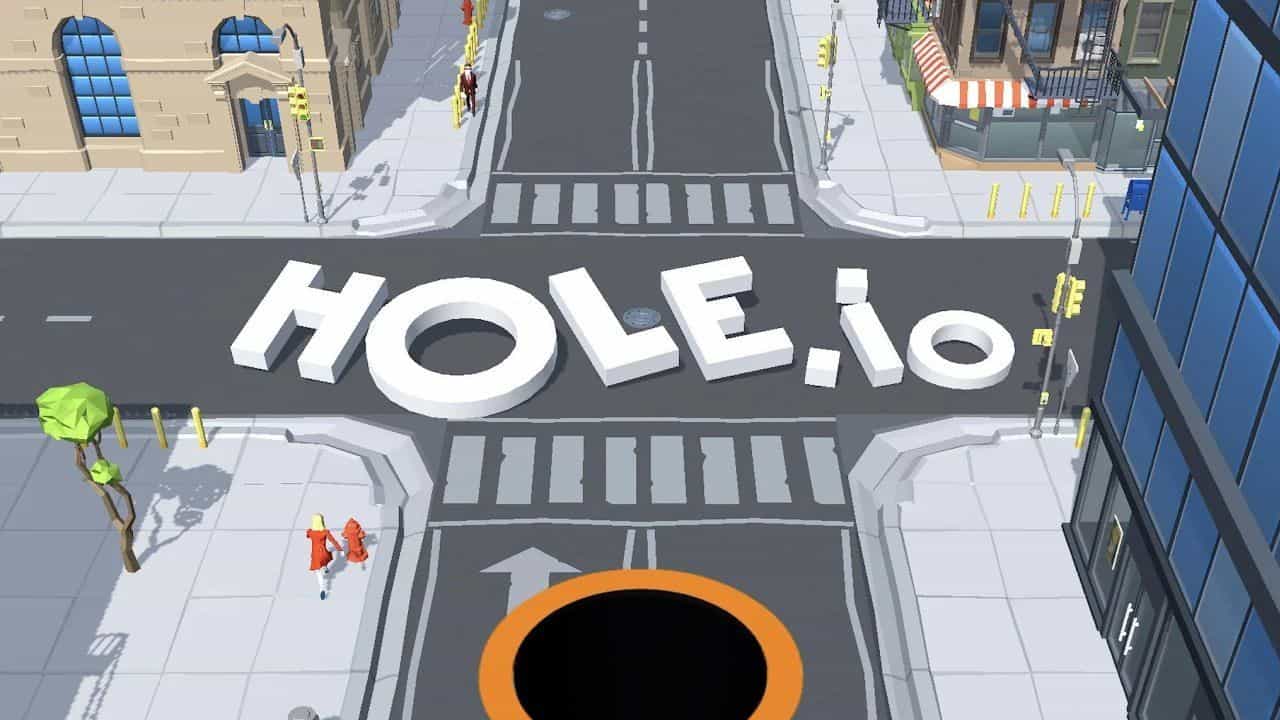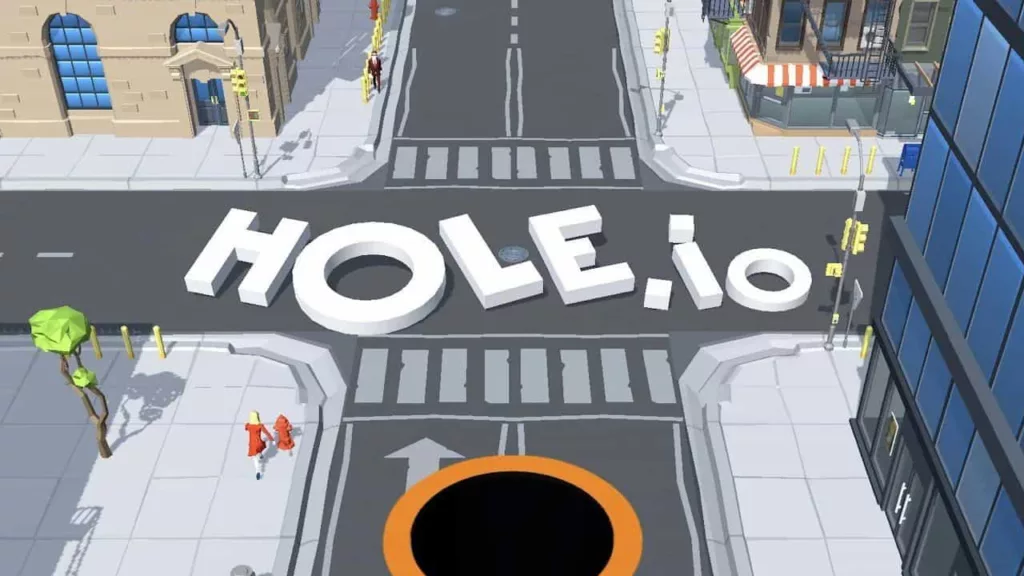 Hole.io cleverly combines the minimalist charm of .io games with intense multiplayer competition, creating a game that challenges your reflexes and concentration. In each match, you're pitted against up to 99 other players, each starting as a minuscule hole. Your objective is to consume pellets and power-ups to grow your hole, while simultaneously evading larger holes intent on swallowing you.
An interesting tactical option allows you to split your hole into two using the Space Bar. This maneuver can be used to ambush opponents or to lure them into merging with one part of your hole while you escape with the other. Daily Missions offer specific objectives, like consuming a set number of pellets, adding another layer of challenge to the game.
With real-time global leaderboards and short, intense rounds, Hole.io adapts a straightforward concept into an irresistibly addictive and competitive mobile experience. It undoubtedly stands as one of the best Android games, ideal for both extended play sessions and quick gaming on the go.
Call of Duty: Mobile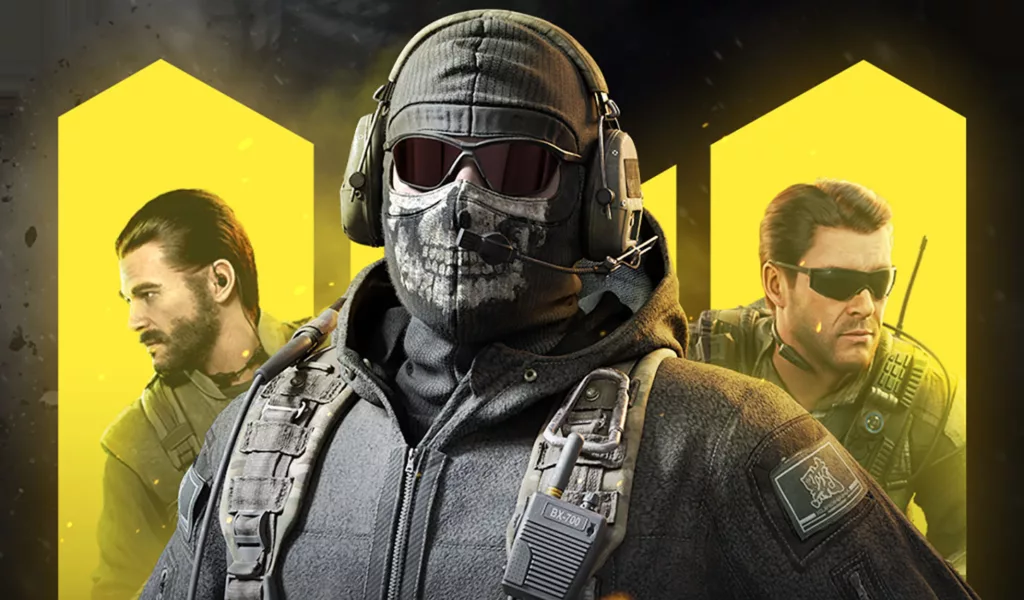 A beacon for first-person shooter enthusiasts, Call of Duty: Mobile perfectly transposes the exhilarating multiplayer combat experience onto the mobile platform. This game is widely recognized as one of the best shooter games available for android devices, thanks to its faithful representation of the well-loved Call of Duty franchise. It masterfully incorporates favorite elements such as classic maps, well-known weapons, familiar characters, and engaging game modes from the series.
Designed with a keen focus on precision, the game's shooting controls enable you to land perfect headshots with sniper rifles, accumulate kills with assault rifles and submachine guns, or unleash havoc using scorestreaks and grenades. The game offers multiple play modes, from close-quarter Team Deathmatch battles to large-scale warfare modes accommodating up to 100 players. Additionally, the thrilling Battle Royale mode pits you against 99 other players in a fight for survival on a vast map.
Progression in Call of Duty: Mobile feels rewarding, as gaining experience points and leveling up unlocks new gear for your loadouts. Coupled with regular weekly and monthly events, battle passes offering exclusive rewards, and seasonal updates introducing new maps, modes, weapons, and gear, the game ensures a continually refreshed and enjoyable gaming experience.
With its extensive content library drawn from the rich Call of Duty universe, precise control mechanics, and regular content updates, Call of Duty: Mobile is specifically designed to provide an authentic and thrilling FPS experience on mobile, reinforcing its position as one of the best android games available today.
Geometry Dash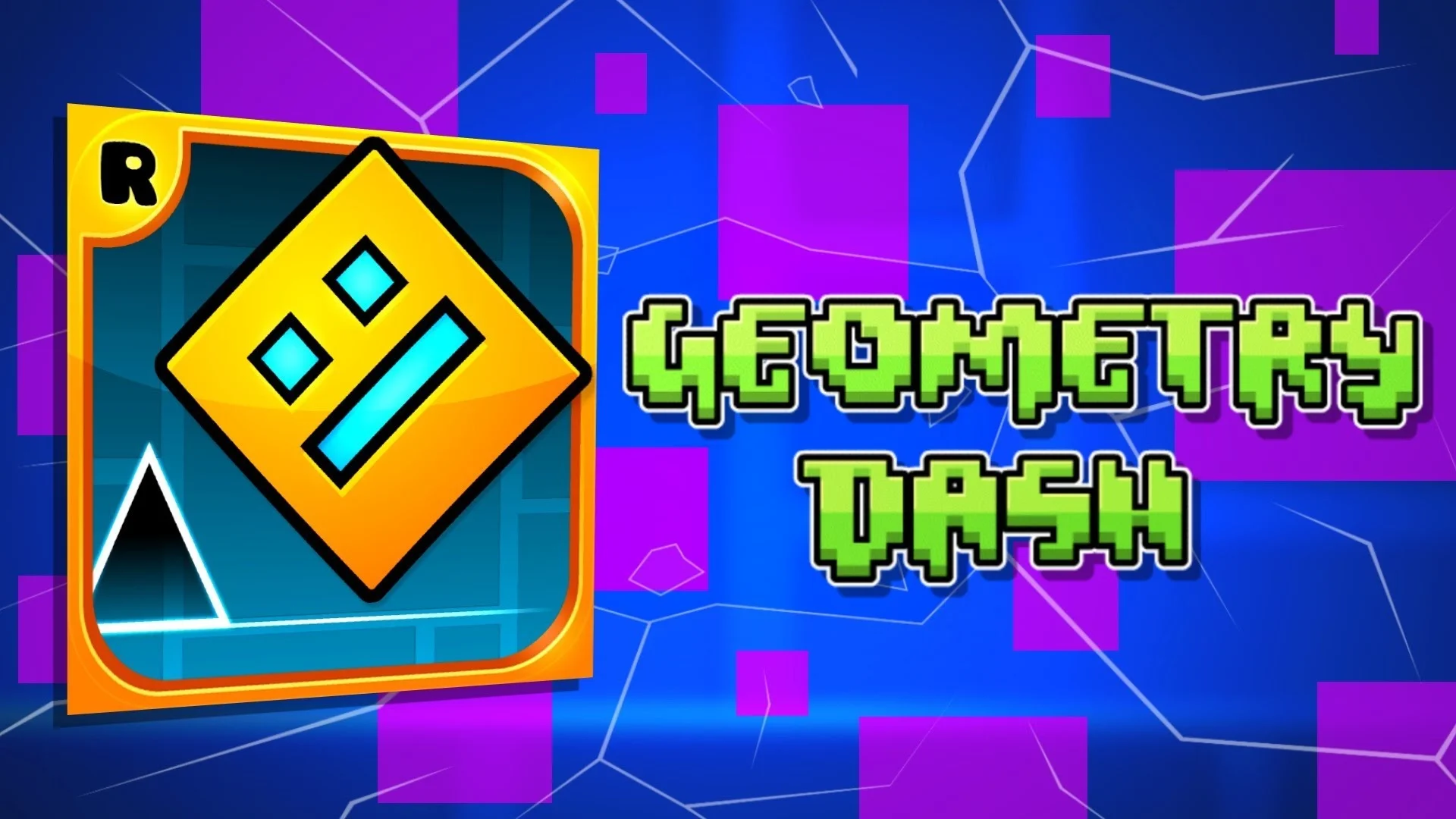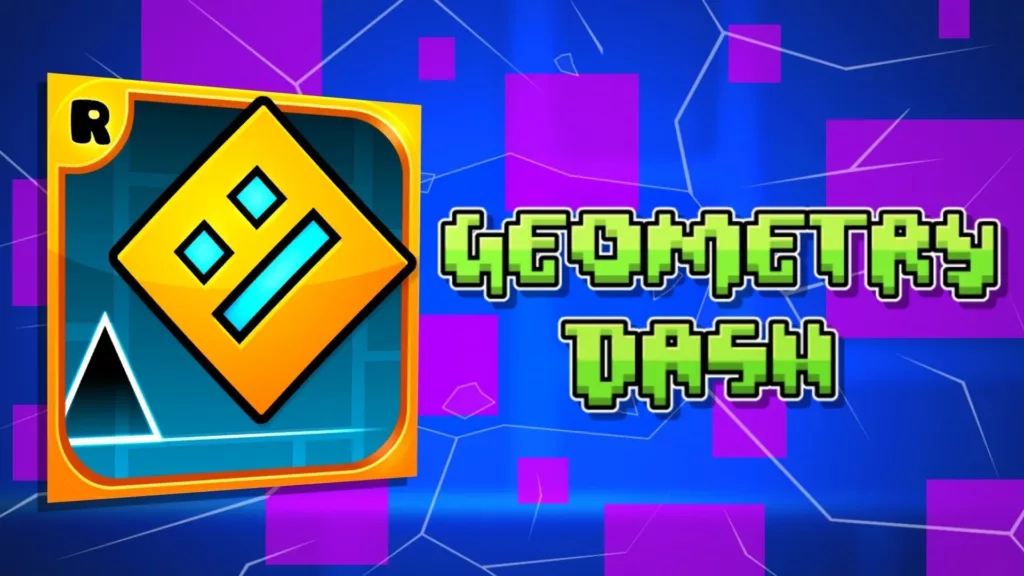 Geometry Dash delivers a platforming experience that is at once thrilling, addictive, and capable of inducing adrenaline-fueled bouts of excitement. The game's essence lies in guiding your distinctive icon through a diverse array of pulsating geometric obstacles, all meticulously synchronized to the rhythm of a heart-thumping EDM soundtrack. Its simple one-touch controls invite players to leap and soar through increasingly daunting levels and modes, mastering the gameplay mechanics in sync with the exhilarating music.
As you venture through normal levels, new challenges are gradually introduced. These include gravity defying flips, dimensional portals that affect your icon's size, and intricate ship-flying sequences, among others. The game further encourages skill improvement by offering practice levels designed to fine-tune your reflexes for the next tier of difficulty. Geometry Dash's level builders and editors serve as a creative outlet, enabling you to design, share, and play custom stages from the game's vibrant community.
The game stands out with its thumping soundtrack, striking visual effects, and exceptionally responsive gameplay, making it one of the best Android games for those seeking a uniquely challenging mobile experience.
Candy Crush Saga
Candy Crush Saga, undeniably one of the most iconic puzzle games on the mobile platform, immerses players in a vibrant world where matching colorful candies results in delightful chain reactions. The game boasts hundreds of tantalizing levels, each inviting you to swipe and match three or more identical candies either horizontally or vertically. Clearing these candies from the game board helps achieve level objectives and set high scores.
The game is further spiced up with combo bonuses that yield greater destruction, special candy pieces, and a variety of helpful power-ups like the lollipop hammer. Fresh puzzles and challenges are delivered daily, keeping gameplay engaging. Complementing the addictive gameplay, the satisfying sound effects and celebratory animations turn clearing boards into a joyous experience. Additionally, the game's variety of special candies, unique game modes, and challenging boss fights add diverse layers to the gameplay.
The social features of Candy Crush Saga also offer a way to connect with friends, exchange lives, and assist each other in overcoming tricky levels. Both accessible for beginners and increasingly strategic for seasoned players, Candy Crush Saga continues to set the standard in mobile puzzle gaming.
Asphalt 9: Legends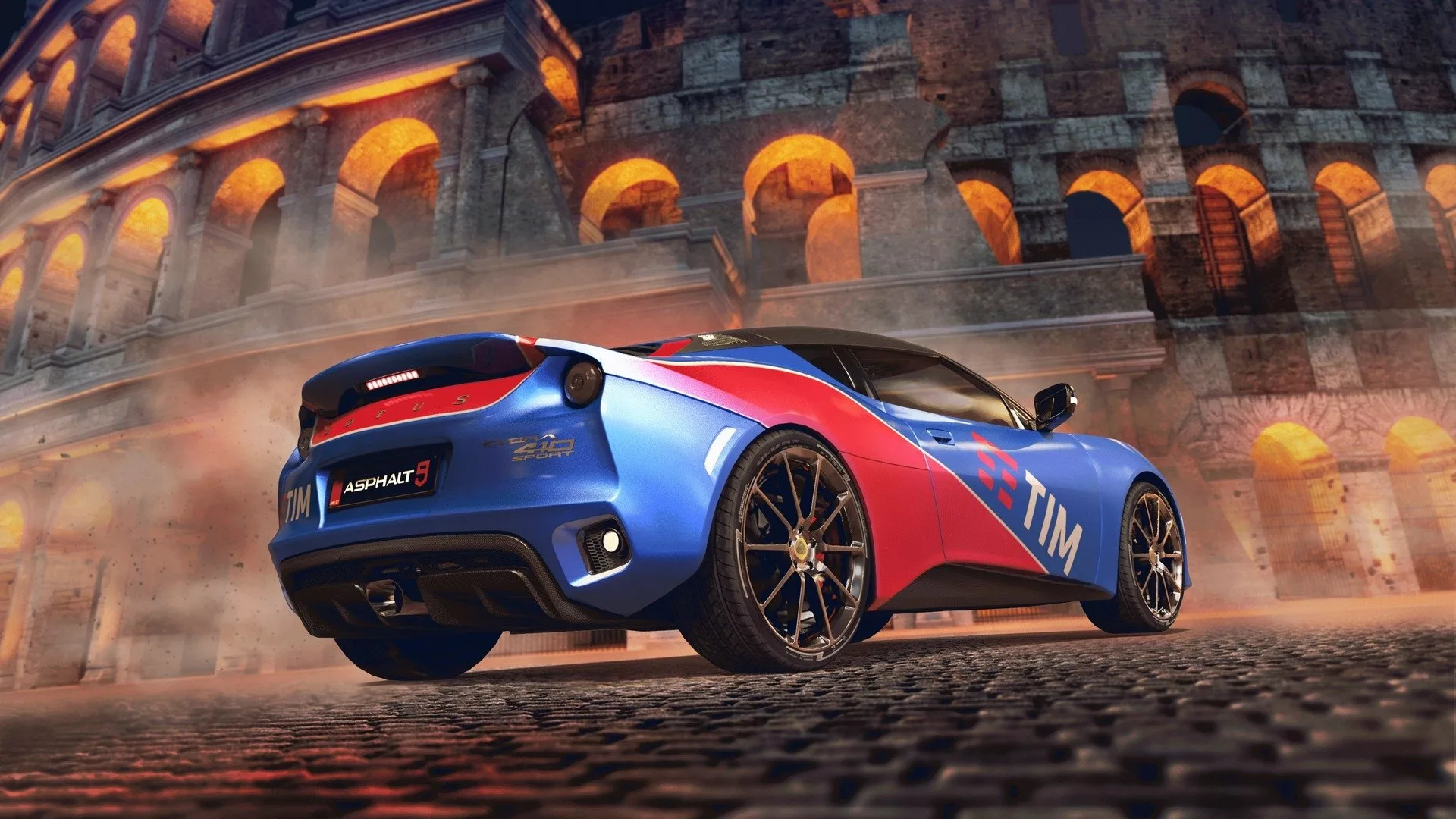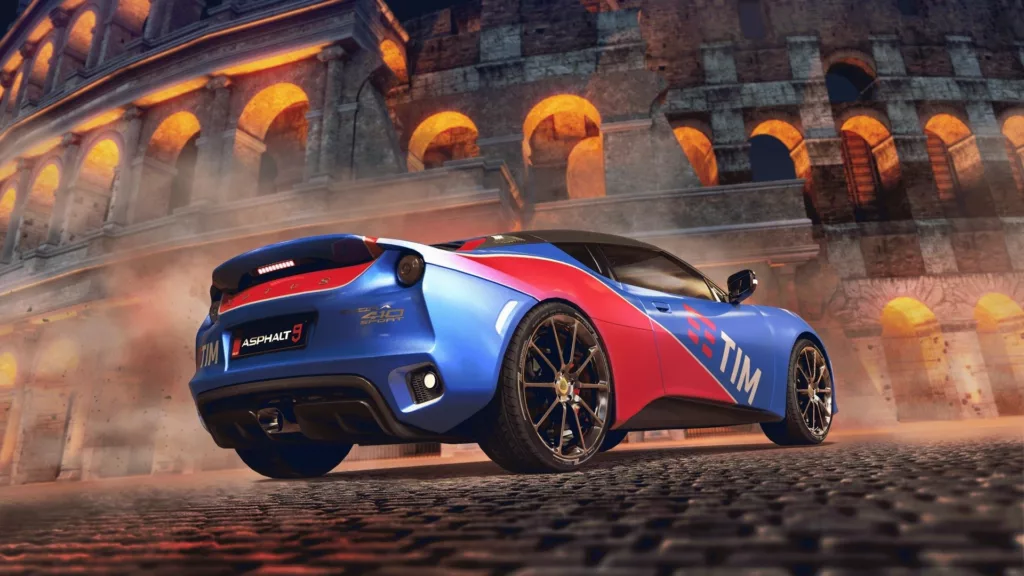 Asphalt 9: Legends stands as one of the most visually impressive racing games available on mobile, delivering a sense of hyper-realistic speed straight to your fingertips. The game features an array of real-life car models from prestigious brands such as Ferrari, Porsche, and Lamborghini, allowing players to race in truly stylish fashion.
The game takes players on a high-speed journey across numerous tracks inspired by real-world locations. Using intuitive touch or tilt controls, players can master a variety of racing techniques, such as drifting, performing daring 360 spins, executing knockout takedowns, and more, all contributing to their nitro boost meter.
A comprehensive career mode charts your progress from a rookie to a professional racer, navigating through different racing disciplines. Compete against friends in online multiplayer races or participate in special limited-time events for additional thrills. For those in search of immersive and exhilarating racing action, Asphalt 9: Legends provides an unmatched mobile experience, further cementing its position among the best Android games.
Brawl Stars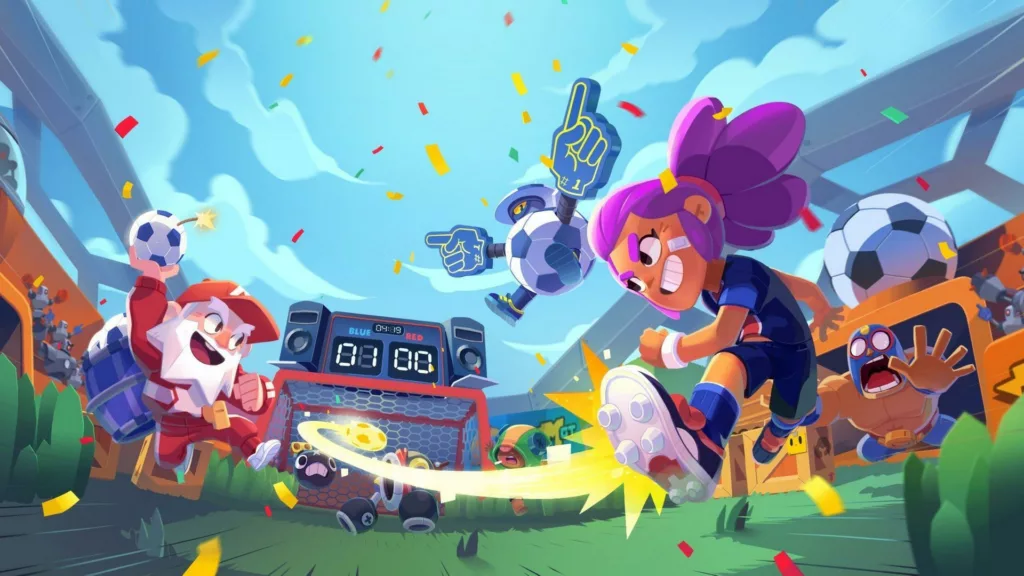 Brawl Stars ushers mobile gamers into an arena of team-oriented, competitive skirmishes, where the stakes are high and the action is quick. Among the characters you can choose are gunslingers like Colt and Shelly, the stealthy assassin Mortis, or the imposing robot Bull. The game offers diverse modes that cater to different play styles.
In Gem Grab, you're tasked with capturing gems from the center of the map, all while defending your team from opponents. Bounty mode lets you square off against adversaries, each with their own star bounties. In Heist mode, strategy and coordination are key as you aim to infiltrate the enemy safe. Periodic events shake up the gameplay, bringing challenges like collecting coins or securing elusive eggs.
With a lineup of over 30 characters ripe for upgrading and customization, varied game modes, and three-versus-three matches that wrap up in under three minutes, Brawl Stars offers an engaging multiplayer experience that's easy to jump into and hard to put down. Progress through the ranks to unlock new brawlers, high-tech gadgets, and aesthetic skins while collecting trophies to advance through leagues and seasonal rankings. Perfect for competitive players on the move, Brawl Stars brings the depth of hero shooter gameplay to the accessibility of mobile.
Animal Crossing: Pocket Camp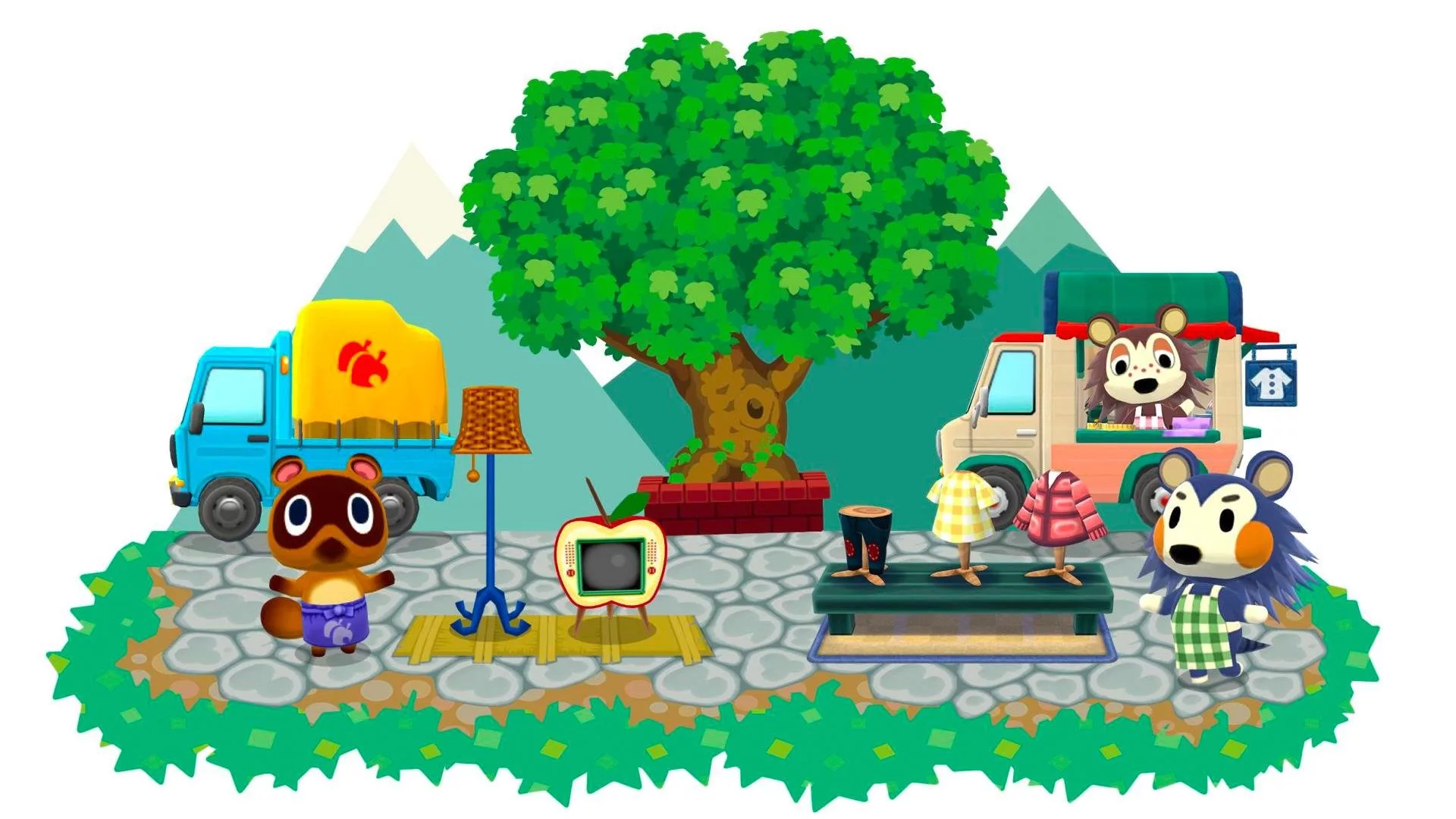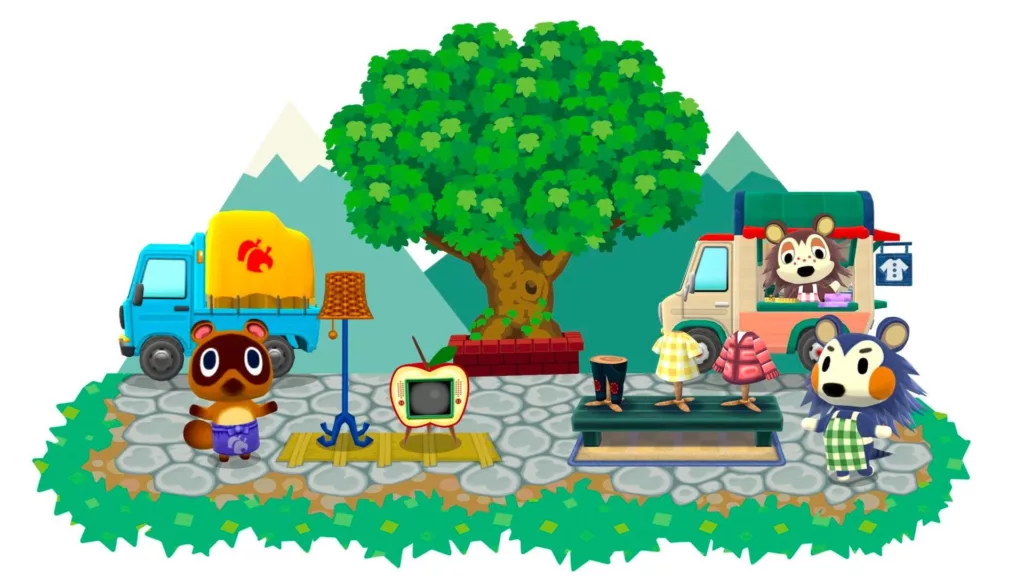 Animal Crossing: Pocket Camp offers a personalized and tranquil escape from the everyday bustle. Your task is to shape your own slice of paradise, starting with the placement of amenities like cozy tents, comforting hammocks, and enticing snack stands. Then, delve into customizing the landscape with hundreds of decorative items to create your dream retreat.
Discover picturesque recreation spots teeming with animal friends waiting for your assistance. Fulfilling their requests rewards you with precious items that can be used to craft unique furnishings, enticing your furry pals to frequent your campsite. Transform your modest camper van into a fashionable refuge on wheels. With relaxing gameplay well-suited for quick play sessions and regularly occurring seasonal events that keep the experience fresh, Animal Crossing: Pocket Camp successfully brings the delightful life simulation of the Animal Crossing series to the mobile platform.
Florence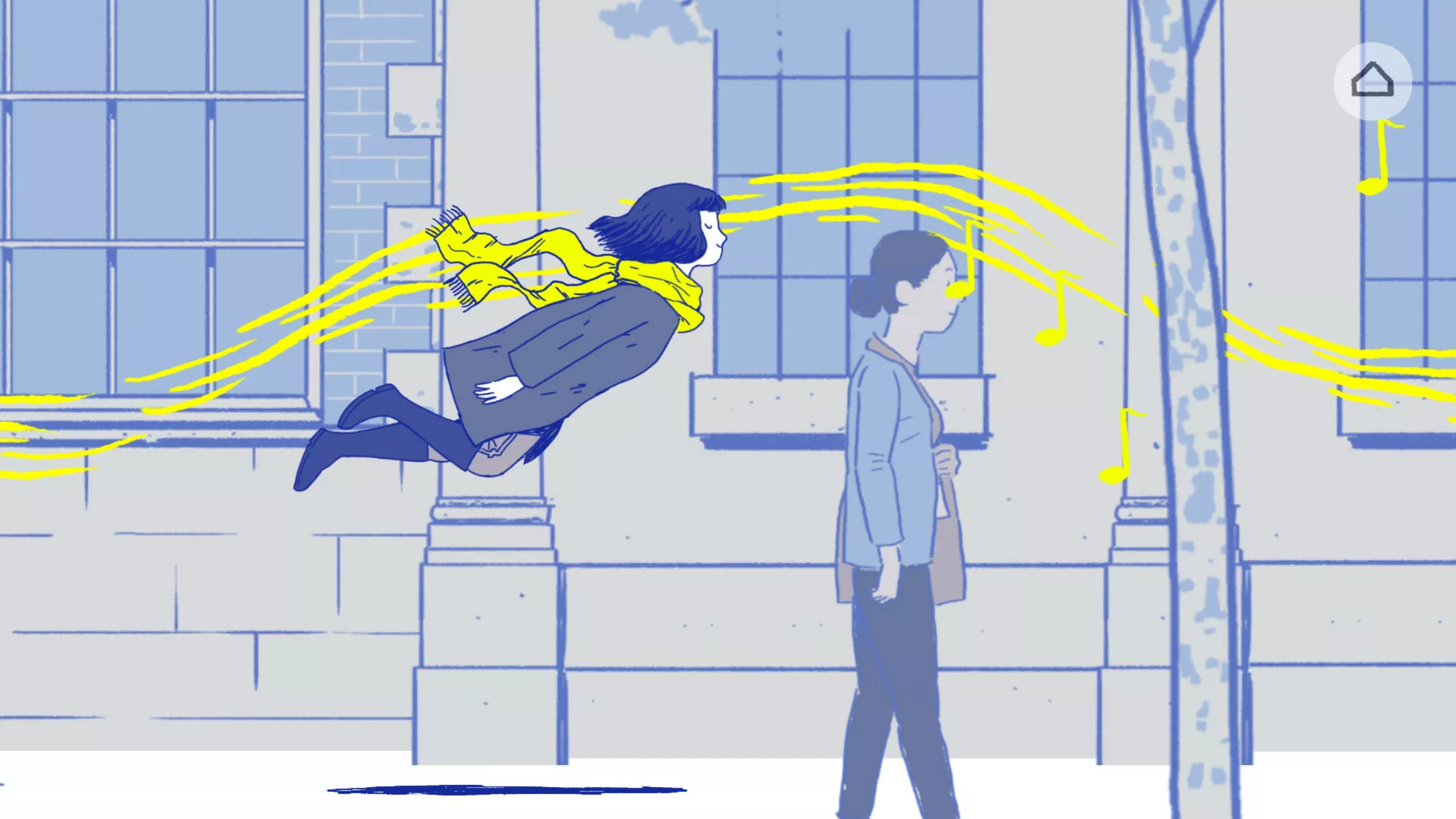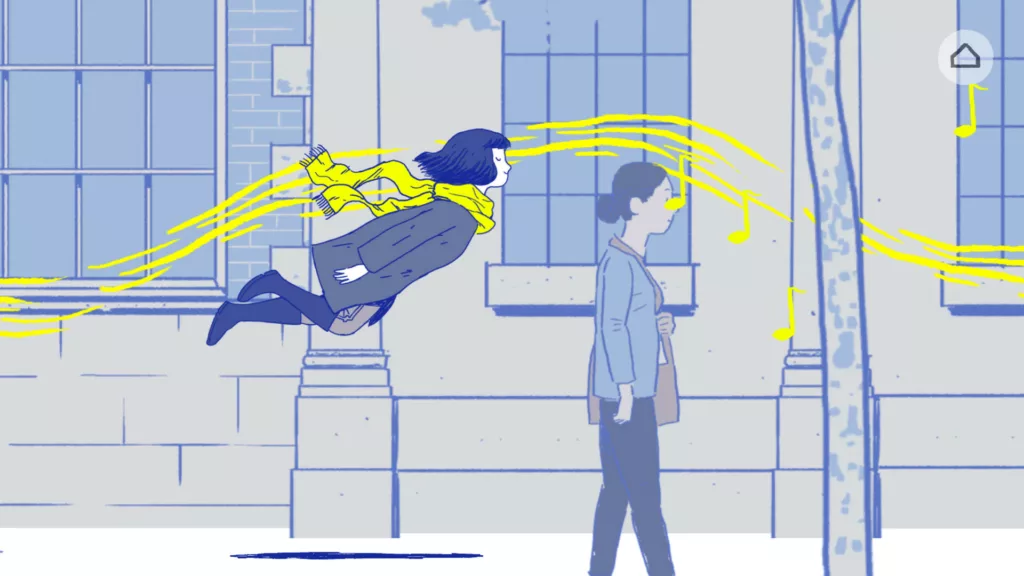 Florence masterfully utilizes a unique interactive comic book style to weave an evocative tale about relationships in digestible narrative snippets, ideal for mobile gaming. The game follows the life of 25-year-old Florence Yeoh, who encounters a cellist named Krish, altering her life's course. Gameplay invites players to engage in simple daily routines, such as brushing teeth or working on a computer, to progress through the couple's life chapters.
These mundane activities are brought to life with gorgeous hand-drawn artwork and a resonant soundtrack. Despite its silent narrative, Florence employs expressive animations and interactive elements to depict the highs and lows of romantic relationships. Compact yet resonant, Florence is a shining example of how mobile gameplay can transport players into a world of deeply moving interactive storytelling.
Dead Cells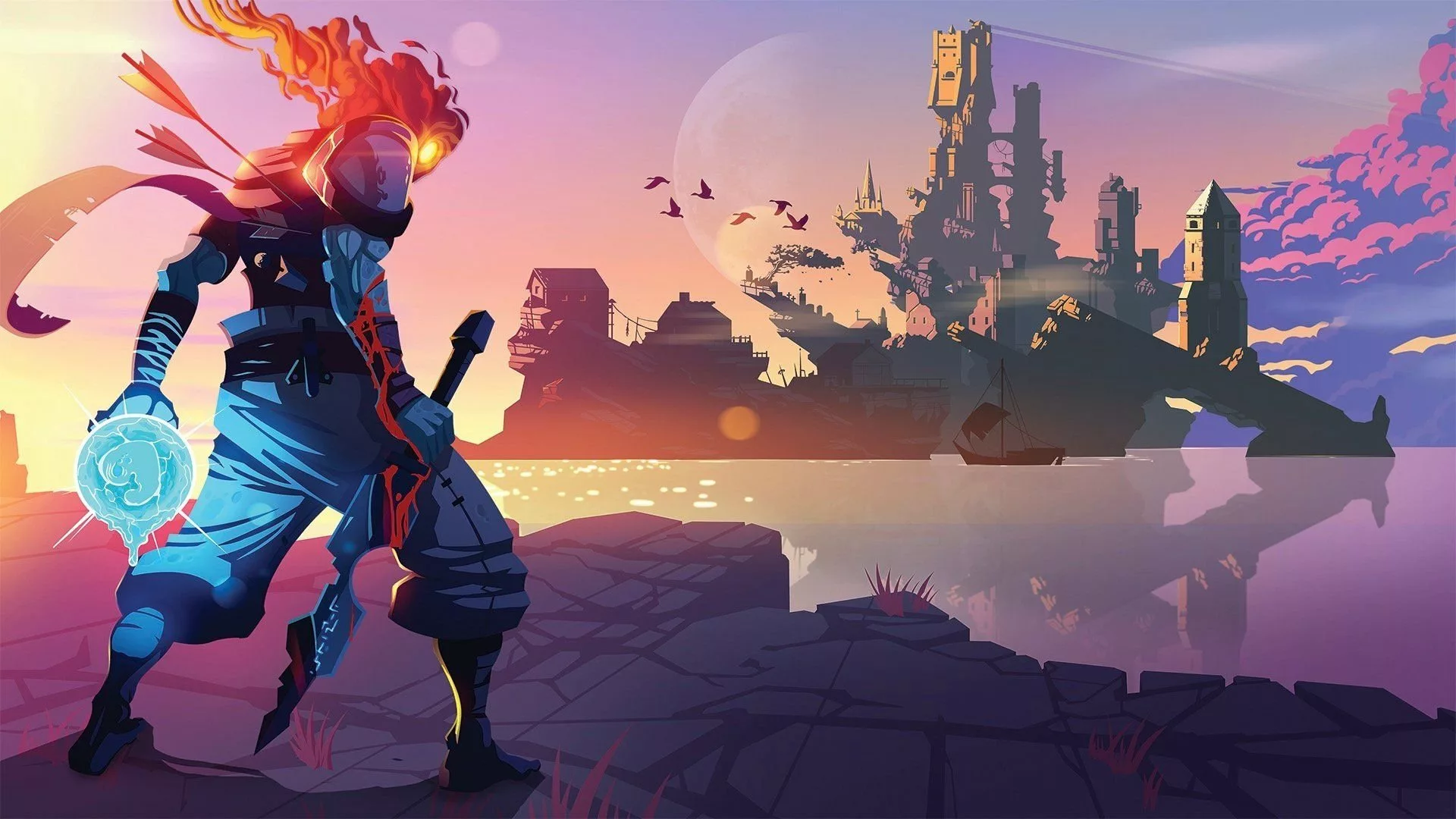 Dead Cells weaves together the thrill of rapid side-scrolling combat with the unpredictability of roguelike progression, resulting in an irresistible action-packed experience. Players are tasked with battling through dynamically generated levels, each set in interconnected zones in a haunting gothic, sci-fi universe. Fast-paced real-time combat requires deftly juggling melee weapons, ranged tactics, and potent magical abilities to subdue monstrous adversaries.
Defeating these enemies rewards you with cells, a valuable currency for unlocking and upgrading your gear after each fatal encounter, preparing you for future runs. Challenging elite time-based bosses await you, ensuring you're constantly tested. Despite its relentless difficulty, Dead Cells remains captivating thanks to its responsive controls, rewarding progression system, and seemingly endless replayability. It's a treat for action lovers seeking a challenge and solidifies its place among the best Android games.
Terraria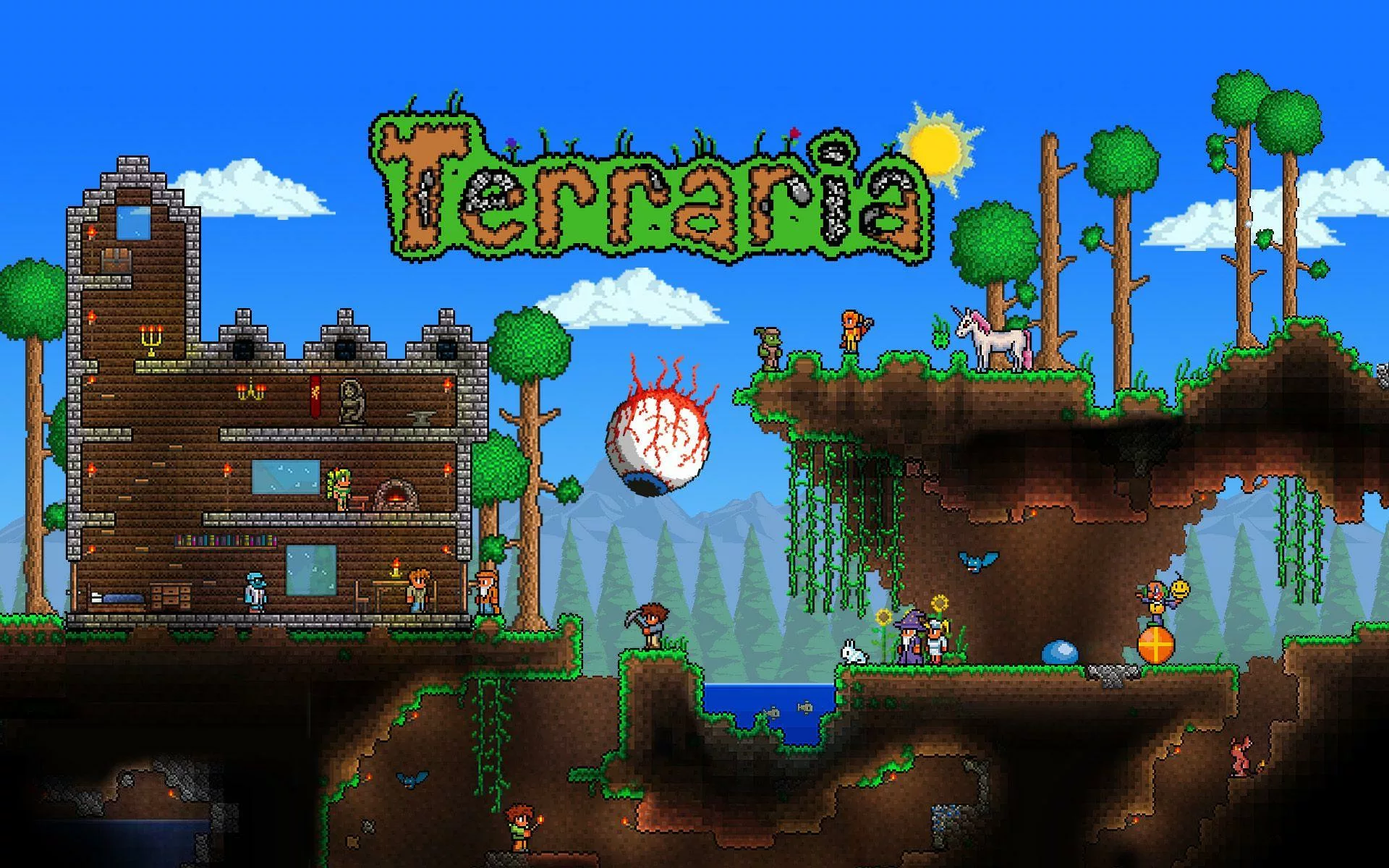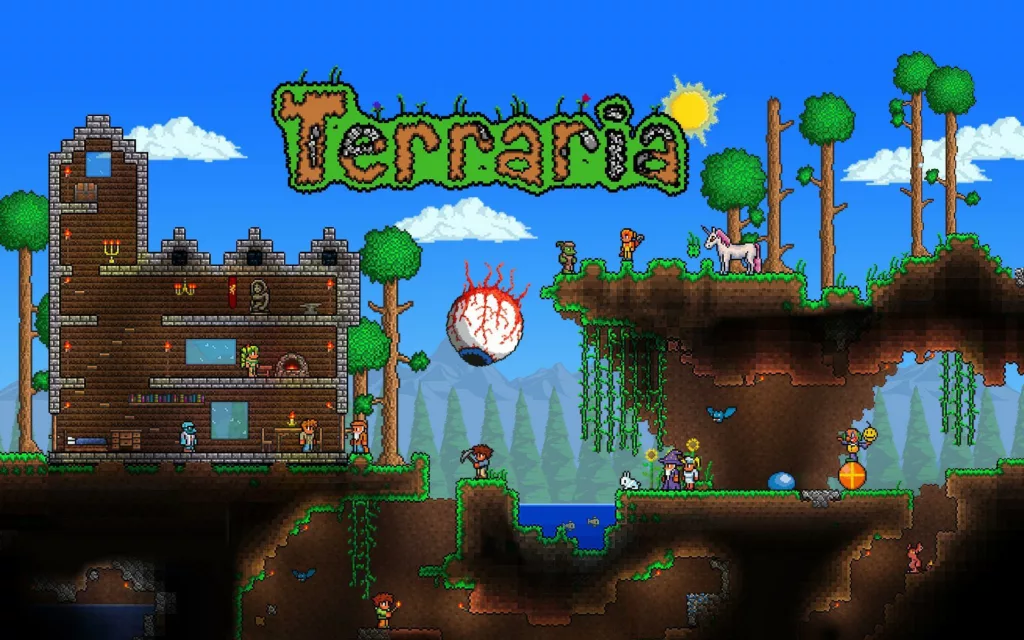 Terraria melds the limitless creativity of sandbox gaming with the dynamic thrills of an action-adventure, providing boundless gameplay possibilities on mobile. Start your adventure by mining precious resources, fending off monstrous adversaries, and crafting potent weapons and sturdy armor. Building enthusiasts can lay down blocks to construct grand edifices or indulge in intricate custom designs.
The game is set in dynamically generated 2D worlds, ranging from lush jungles and icy tundras to seething hellscapes, each harboring their own unique secrets. You can also share your creations and adventures with friends both locally or online. Whether you're a builder at heart, an avid explorer, or a seasoned warrior, Terraria offers an expansive playground of content and complete freedom, making it one of the best Android games to have in your pocket.
Genshin Impact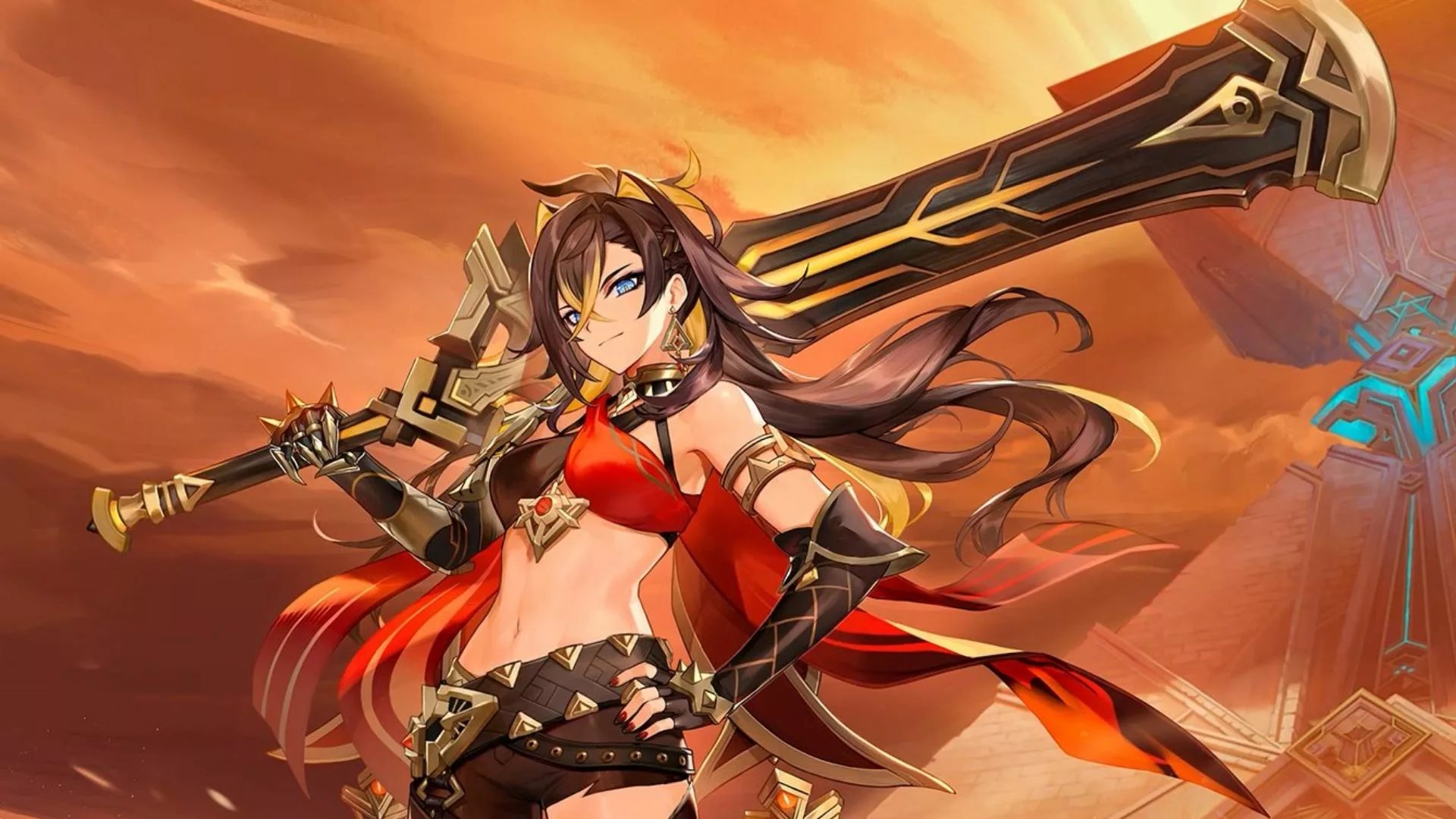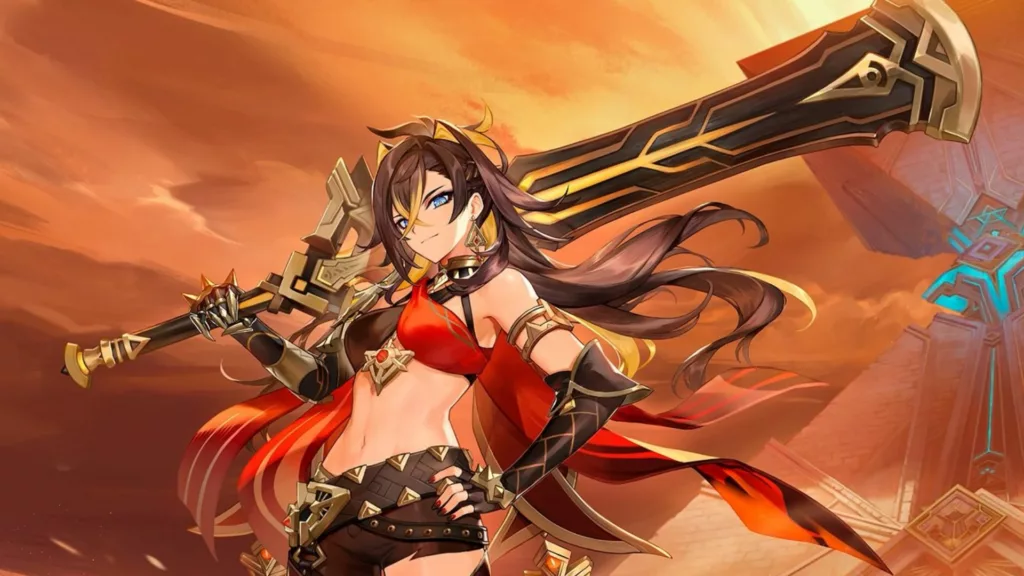 Emerging as an irresistible phenomenon in the mobile gaming universe since its advent in 2020, Genshin Impact offers players a delightful mix of action RPG gameplay and mesmerizing open-world aesthetics. This complimentary game immerses you in an enormous and vibrant universe divided into seven distinct nations. Each of these regions paints a vivid picture, inspired by actual geographical locations ranging from China's serene landscapes, Japan's historic backdrop, the romance of France, to Egypt's magnificent desert scapes.
As a player, you have the freedom to navigate through an expansive variety of terrains, from lush green forests to the sandy terrains of arid deserts, from vibrant city life to tranquil rural landscapes. The game's aesthetics, inspired by an anime style, breathe life into the visuals, enriching the gaming experience. Furthermore, a well-crafted narrative unfolds as you progress, introducing a variety of intriguing characters and unraveling mysteries across the multiple regions.
Combat in Genshin Impact allows you to seamlessly switch between four unique characters in your party, blending their individual elemental powers to formulate powerful and satisfying combinations. These can range from conjuring vaporizing bursts using Pyro and Hydro, freezing enemies with Cryo, or causing an explosive scene with Electro-charged attacks. Moreover, the game brings fresh updates every six weeks, introducing new regions, quests, characters, seasonal events, and endgame challenges. This ensures the experience never becomes stale and always maintains a novel feel.
All in all, Genshin Impact, with its beautiful graphics, intriguing storyline, engaging real-time combat, co-op multiplayer support, and a constant flow of fresh content, provides a captivating RPG adventure, solidifying its place among the best android games for those seeking immersive mobile gaming experiences.
GRID Autosport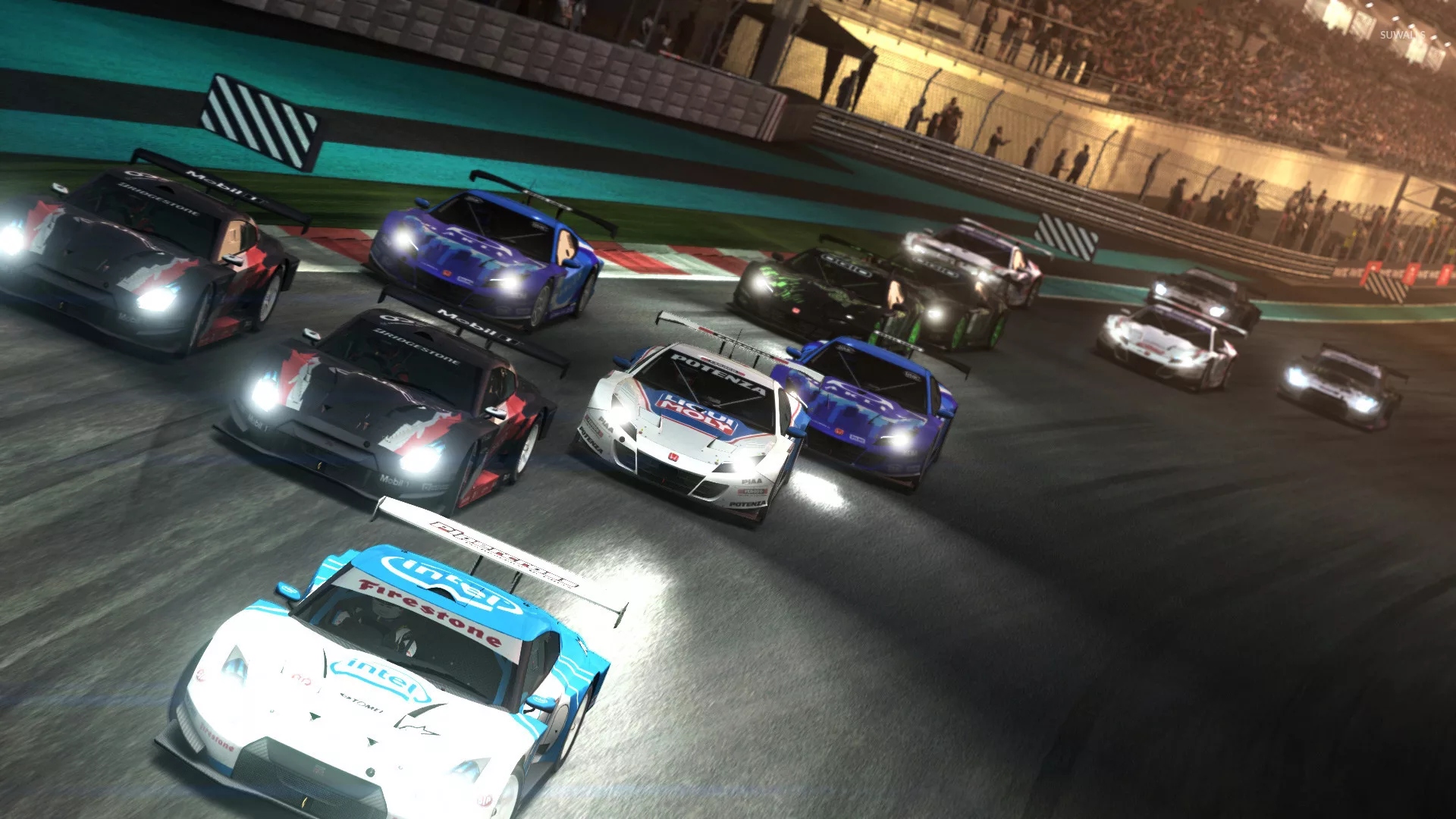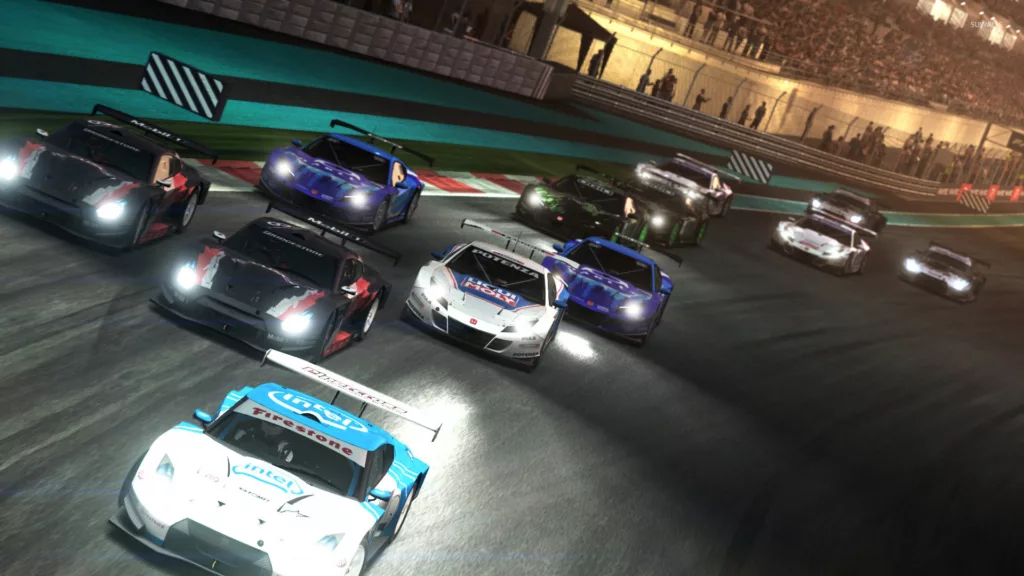 GRID Autosport stands as a testament to the potential of racing simulators on mobile platforms, boasting console-quality visuals and an in-depth handling model that will keep racing enthusiasts hooked. Players have the opportunity to step into a broad array of vehicle types, from the heart-thumping excitement of touring cars to the breakneck speeds of open-wheel racers, and become proficient in diverse racing classes including Tuner and Prototype.
The game's multi-stage Career mode provides a substantial challenge, featuring over 100 events scattered across 22 visually stunning locations. Players can personalize gameplay with adjustable assists, tailoring the racing simulation to their skill level. Those seeking an uncompromising challenge can deactivate all assists, gaining precise control over braking, gear shifts, and racing line precision. The rich audio-visual experience, complete with crisply rendered graphics and authentic engine sounds, further enhances the thrilling race day atmosphere.
GRID Autosport shines in its adaptability, with responsive touch controls, cross-platform multiplayer, and a wealth of deep tuning options. These features combine to make GRID Autosport a premier choice for on-the-go racing, easily placing it among the best Android games.
Clash Royale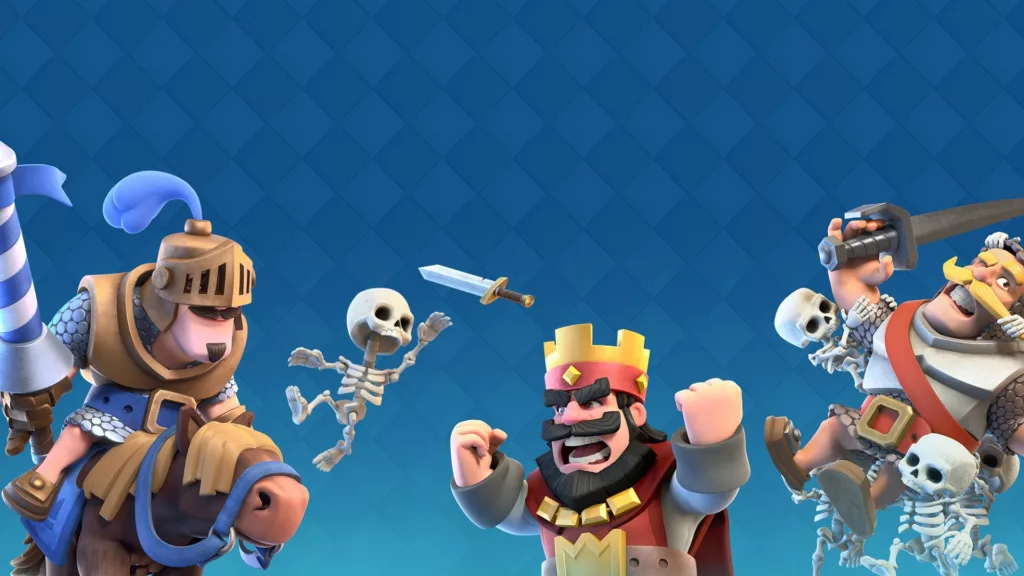 Clash Royale cleverly introduces tower defense strategy elements to mobile gaming, offering an engaging blend of card-based battles that captivates players. In Clash Royale, your mission is to assemble an eight-card deck comprised of diverse units like melee swarms, ranged attackers, and devastating spells, and deploy them tactically to dismantle your opponent's towers while protecting your own.
The key to victory is balancing offense and defense while baiting your opponent's counters and seizing the opportunity to strike back. With a continuously growing library of over 100 collectible cards that you can upgrade for increased strength, the strategic options in Clash Royale are virtually boundless. Fast-paced matches that conclude in just three minutes keep the action high and the momentum pressing. As you climb the competitive multiplayer ranks or join a Clan for cooperative team battles, you'll find that Clash Royale's gameplay remains fresh and exciting due to constant balance changes and new card releases. Its blend of easy-to-learn yet challenging strategy solidifies Clash Royale's position as an iconic multiplayer experience in the realm of Android gaming.
Minecraft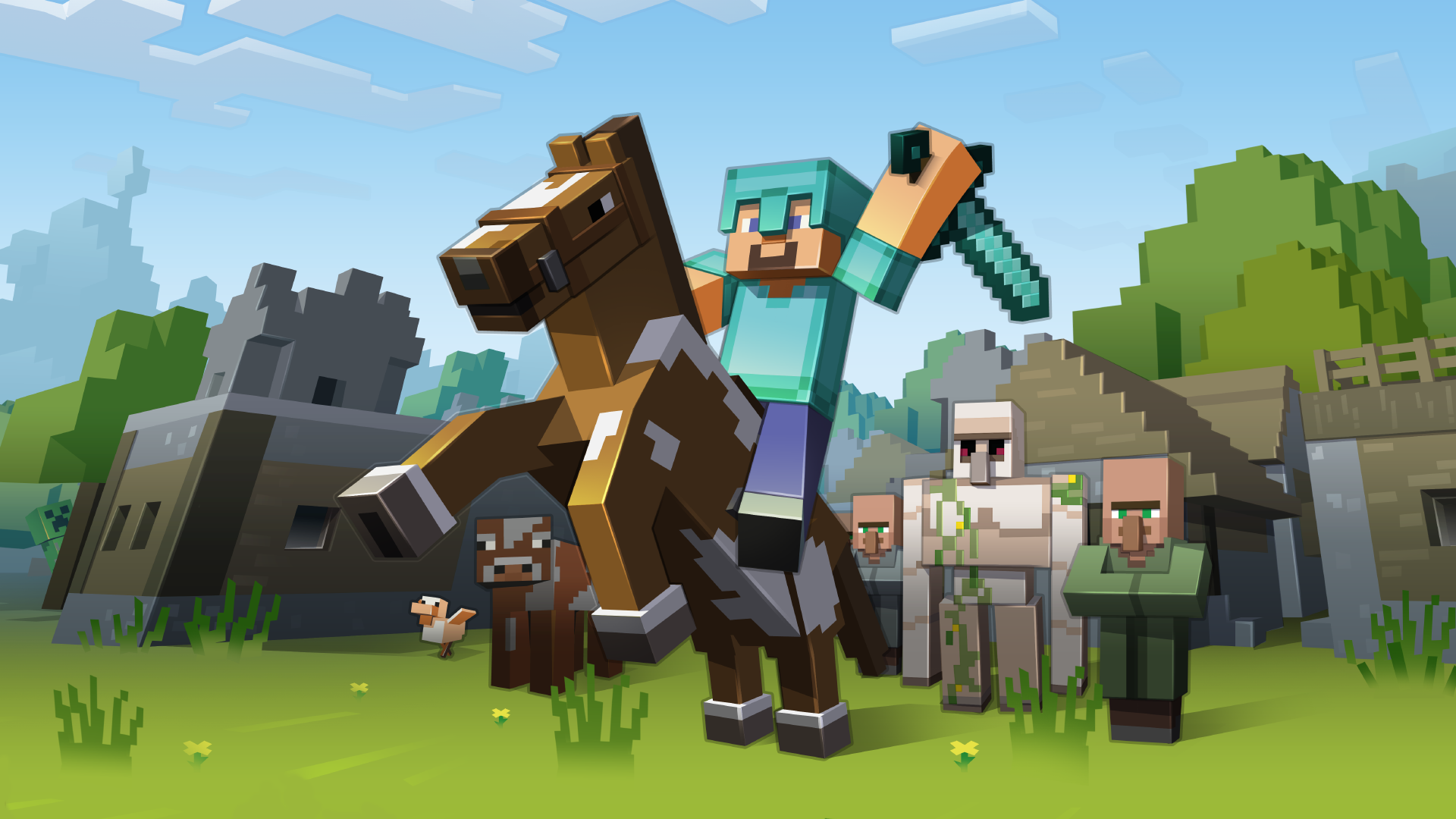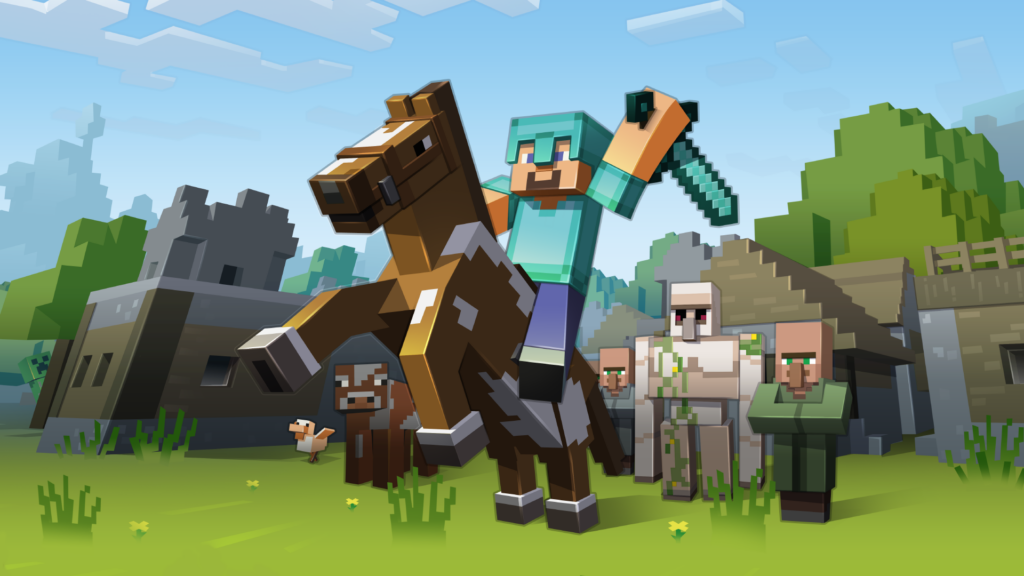 Minecraft for mobile is a vibrant sandbox game that offers limitless possibilities to craft and explore voxel-based worlds. It preserves the game's signature blocky aesthetics and pixelated graphics while ensuring smooth performance across a diverse range of devices.
Minecraft is a game that stands on the pillars of creative freedom. You can spend countless hours delving deep underground in search of precious resources, crafting weapons and armor to fend off threats in the darkness, erecting elaborate structures, or dabbling with intricate redstone circuits. If you prefer a serene experience, you can casually stroll through the game's procedurally generated biomes, taking in the uniquely crafted landscapes.
Survival mode presents a challenge where you gather supplies, farm crops, breed animals, and build shelters to endure environmental dangers and monster attacks. In contrast, creative mode offers you unlimited potential to construct awe-inspiring structures block by block without any constraints. The game also offers local multiplayer, allowing you to enjoy the fun with friends, while the vast online servers offer a larger, more interactive social experience.
With its constant stream of updates adding new elements, mobs, biomes, blocks, and gameplay adjustments, Minecraft continues to thrive as a sandbox game suitable for all age groups. So, whether your ambition is to build a sprawling city or a simple wood cabin in the wilderness, Minecraft for mobile extends the boundless creative potential right into the palm of your hand, making it one of the best android games for creative minds.
Slay the Spire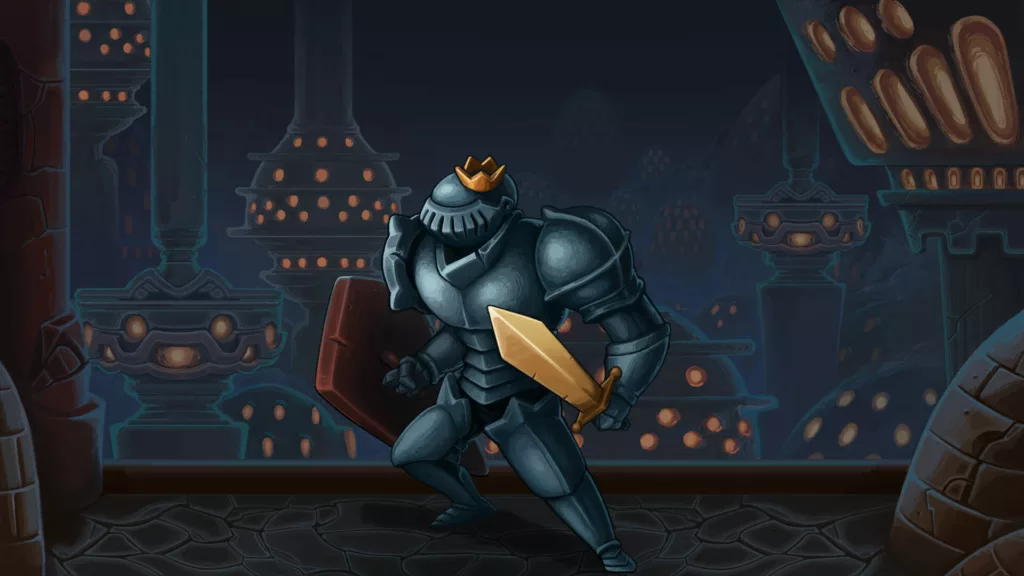 Slay the Spire creatively combines the elements of roguelike dungeon crawling and strategic deck-building to offer a uniquely compelling challenge that's both engaging and addictive. Players must craft distinctive card decks to battle increasingly tough adversaries as they ascend the ever-changing Spire. The need to adapt your strategy is ever-present, with map layouts, card rewards, events, and enemies all being randomized with each new run.
Slay the Spire offers a degree of persistence, as you retain certain key cards in your deck between runs, allowing you to gradually enhance your capabilities. There are hundreds of potential card combinations to explore, spread across distinct character classes such as the venomous Silent or the formidable Ironclad. Challenging boss encounters will truly test the synergy of your deck, adding another layer to the strategic gameplay.
With enticing daily challenges offering bonus rewards and a nearly infinite amount of customization options, Slay the Spire manages to stoke the "just one more run" sentiment like few other games can. This potent mix of strategy and roguelike gameplay makes it a perfect fit for mobile gaming sessions and undoubtedly one of the best Android games available.
Plague Inc.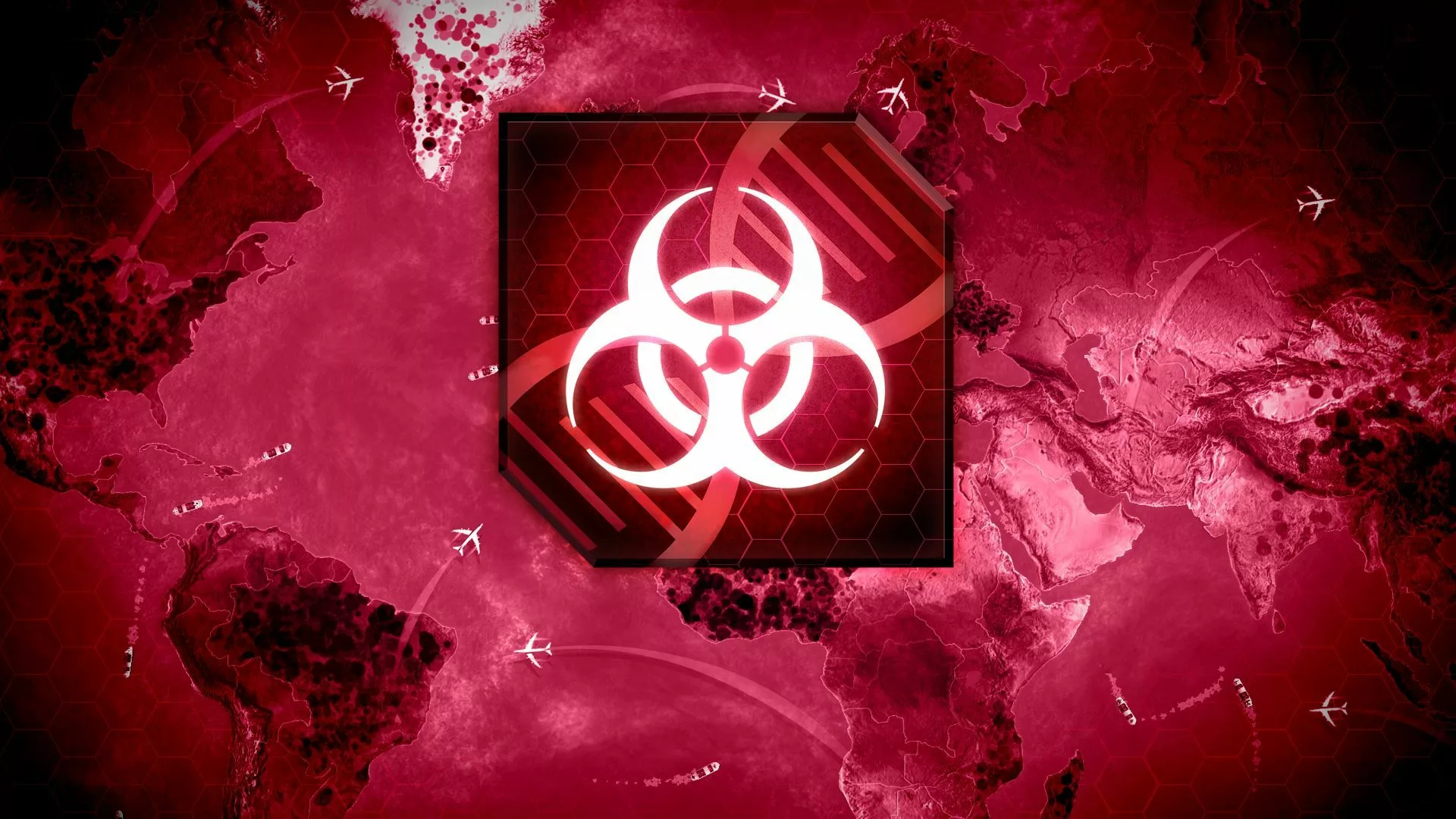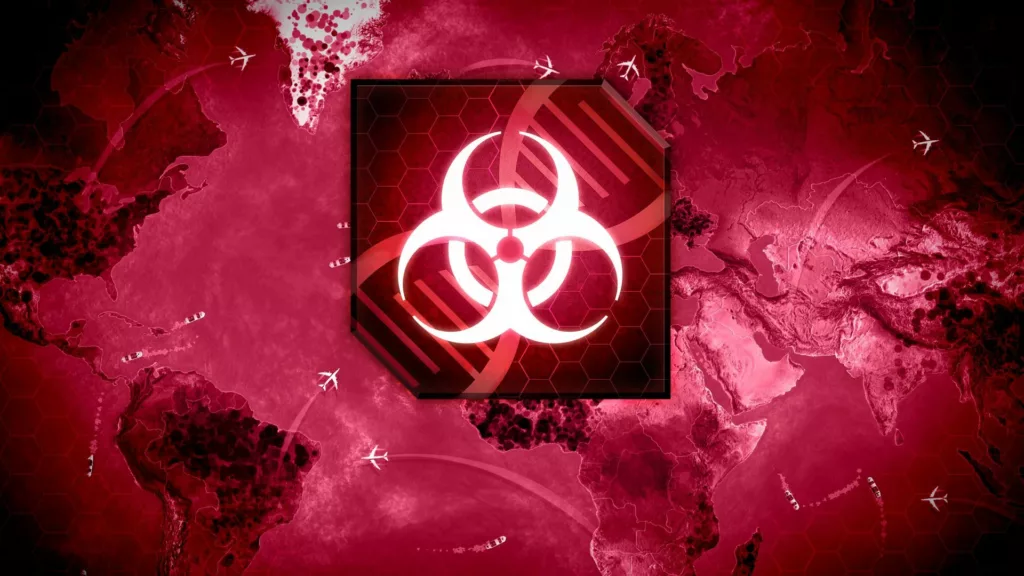 Plague Inc. serves up a distinct twist on mobile strategy games, placing the fate of humanity in your hands as you develop and deploy a lethal pathogen with the ultimate goal of global extermination. Players are granted the intriguing task of choosing or customizing a starter virus, having to strategically balance its contagiousness and deadly impact.
As you spread the infection to more countries, you can evolve and refine your disease's transmission abilities, opting for more effective carriers such as birds or rodents. Simultaneously, you can escalate the symptoms it produces, ranging from mild discomforts like rashes and coughing to more severe conditions like total organ failure. All while the world's scientists desperately seek a cure.
Plague Inc. offers deep strategic choices, such as maintaining asymptomatic carriers, ensuring each playthrough remains compelling and unique. You have the option to experiment with various types of plagues like bacteria, parasites, and bio-weapons, each offering a different approach to your pathogenic onslaught. Additionally, random events such as seasonal colds and changes in government policy can introduce unexpected twists that alter your strategy.
With a range of difficulty levels from normal to the punishing "mega-brutal", and an engaging scenario design that keeps you thinking, Plague Inc. offers a thrilling experience that's best enjoyed in short bursts. This game's blend of strategic gameplay and global catastrophe is addictive, solidifying its place among the best Android games.
The Room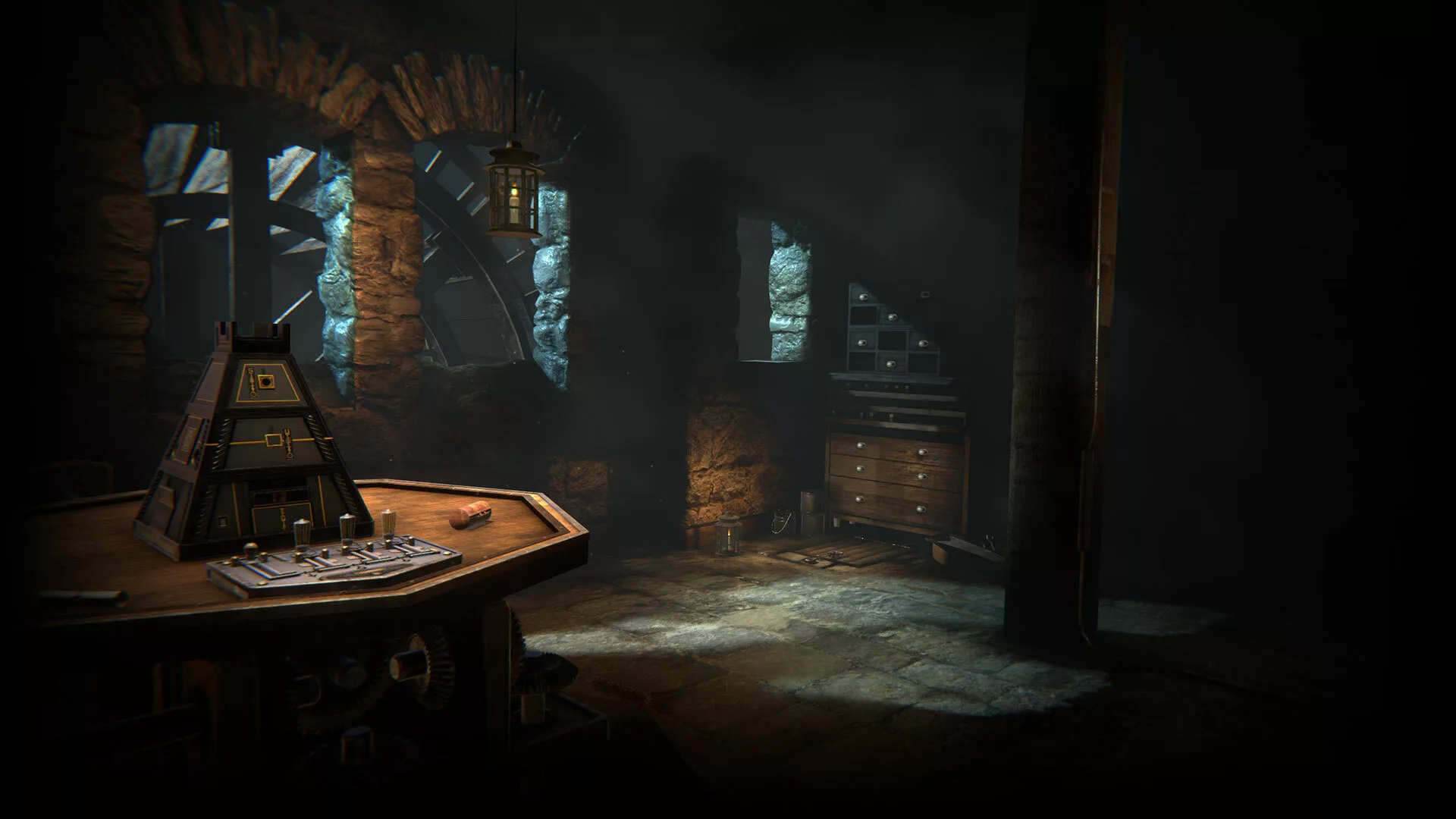 The Room masterfully integrates imaginative puzzle design with intuitive touchscreen mechanics to offer a mesmerizing escape room experience on your mobile device. Players are invited to investigate meticulously designed puzzle boxes, inspecting each from all angles to reveal hidden secrets.
The game invites you to pinch, zoom, swipe, and rotate different sections of the boxes to activate concealed switches, reveal obscured mechanisms, and unlock hidden compartments. The complexity of these puzzles escalates with each new box, pushing your mental prowess to the limits. Cryptic clues need to be studied and decoded to solve the mysteries and progress through increasingly enigmatic contraptions.
The game's steampunk aesthetic combined with refined touch controls offers an inherently satisfying and tactile experience of physically interacting with the puzzles. The Room series spans four games, each one offering unique and innovative puzzle concepts without repeating ideas, thus continually raising the stakes and engaging your curiosity.
If you're a fan of puzzles that test human ingenuity and encourage a hands-on approach, The Room offers beautifully intricate challenges that will continually inspire you. This persistent uniqueness and creative puzzle design make The Room a standout title in the realm of the best Android games.
Bloons TD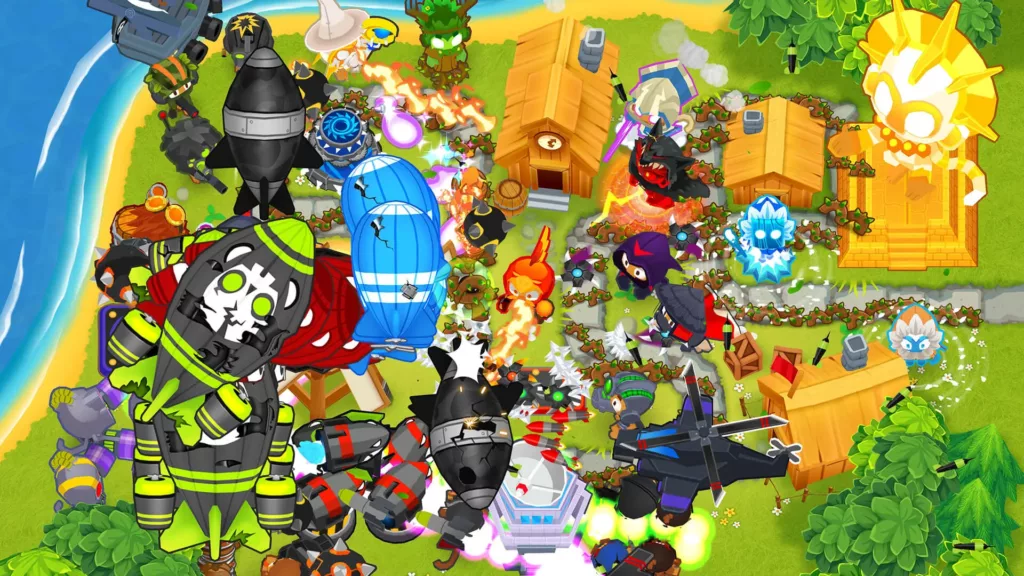 Bloons TD takes the strategic essence of the tower defense genre and skillfully refines it into an enthralling mobile gaming experience. The goal appears simple on the surface, tasking players with constructing an array of monkey towers to puncture the invading onslaught of vibrant balloons before they manage to slip past your defenses.
The game demands tactical placement of a variety of tools, such as snipers, mines, and even magic-wielding monkeys, to intercept the diverse enemy hordes, each with unique abilities and stats. These enemies follow predefined paths, constantly challenging your strategic planning. Popping balloons earns cash that you can invest into bolstering your defenses with upgrades, enhancing range, power, and speed of your monkey towers.
Special agents, like the savvy Benjamin, bring along potent active abilities to add another layer to your strategy. Each new level in Bloons TD presents a unique challenge, ensuring that players are kept engrossed and on high alert. The game also offers co-op, competitive, and single-player modes to suit varied playstyles. Combining minimalist design elements with intricate tower defense gameplay, Bloons TD is both approachable and rewarding, making it an intensely addictive contender among the best Android games for quick play sessions.
80 Days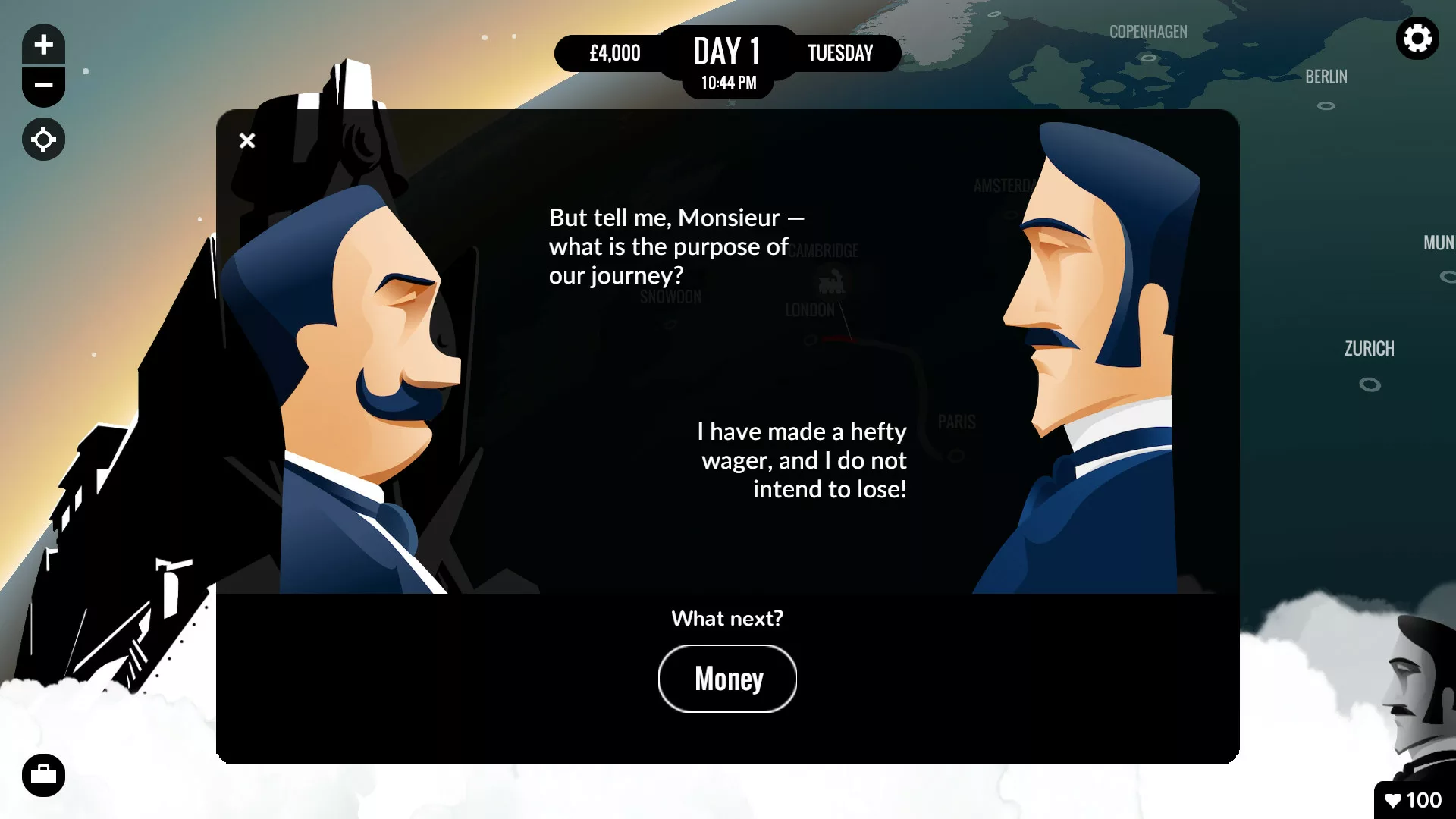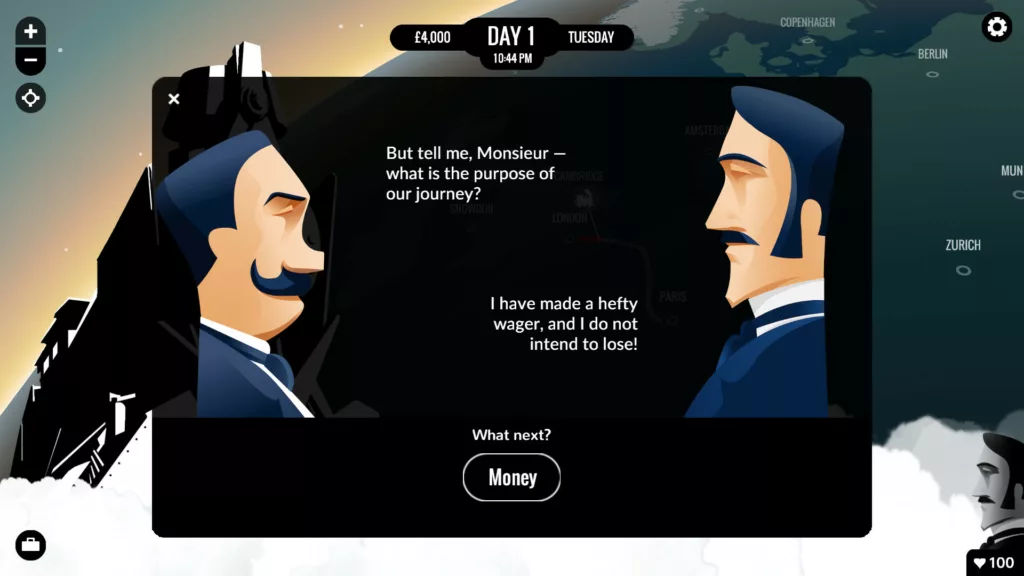 80 Days stands as a testament to the narrative prowess of its developer, Inkle. In this game, you step into the shoes of a valet serving the famous explorer, Phileas Fogg. Your mission is to chart a course around a beautifully crafted world that weaves reality and sci-fi into an enchanting tapestry of adventure. Amphibious trains dive beneath the waves of the English Channel, while lively marketplaces bustle in the heavens above.
The game asks you to keep a close eye on your financial resources and carefully monitor Fogg's health, which can be as fragile as it is crucial. However, the emphasis here isn't on winning or losing. Rather, it's the journey that takes center stage: the captivating cities you visit, the unforgettable characters you encounter, and the sticky situations you find yourself in.
The dynamic between Fogg and Passepartout is charmingly portrayed, and each line of dialogue has been finely crafted and sharpened to perfection. You could journey through 80 Days hundreds of times and still discover fresh narratives and experiences. The game is available on both PC and mobile platforms, but the mobile version truly shines due to its streamlined, intuitive interface. If there's only one Android game you find time to play this year, we strongly suggest immersing yourself in the unforgettable adventure of 80 Days.