Since storming onto the scene in 1997, the Grand Theft Auto series has given gaming some of its most iconic and influential protagonists. From silent hoods to psychotic crime lords, the complex criminals at the helm of these controversial open-world blockbusters are key to their unique chaotic charm.
Join us on a thrill ride through GTA history as we highlight 11 protagonists that transcended boundaries and left an indelible mark on virtual worlds. These antiheroes turned gameplay into gripping underworld stories while shining a satirical light on the dark side of the American dream.
While morals are always murky in GTA's world of crime and violence, these expertly-crafted characters brought new depth and humanity to gaming's rogues' gallery. Read on to explore what propelled these crooked stars into the pantheon of gaming's greatest protagonists through their extraordinary journeys from San Andreas to Vice City.
Tommy Vercetti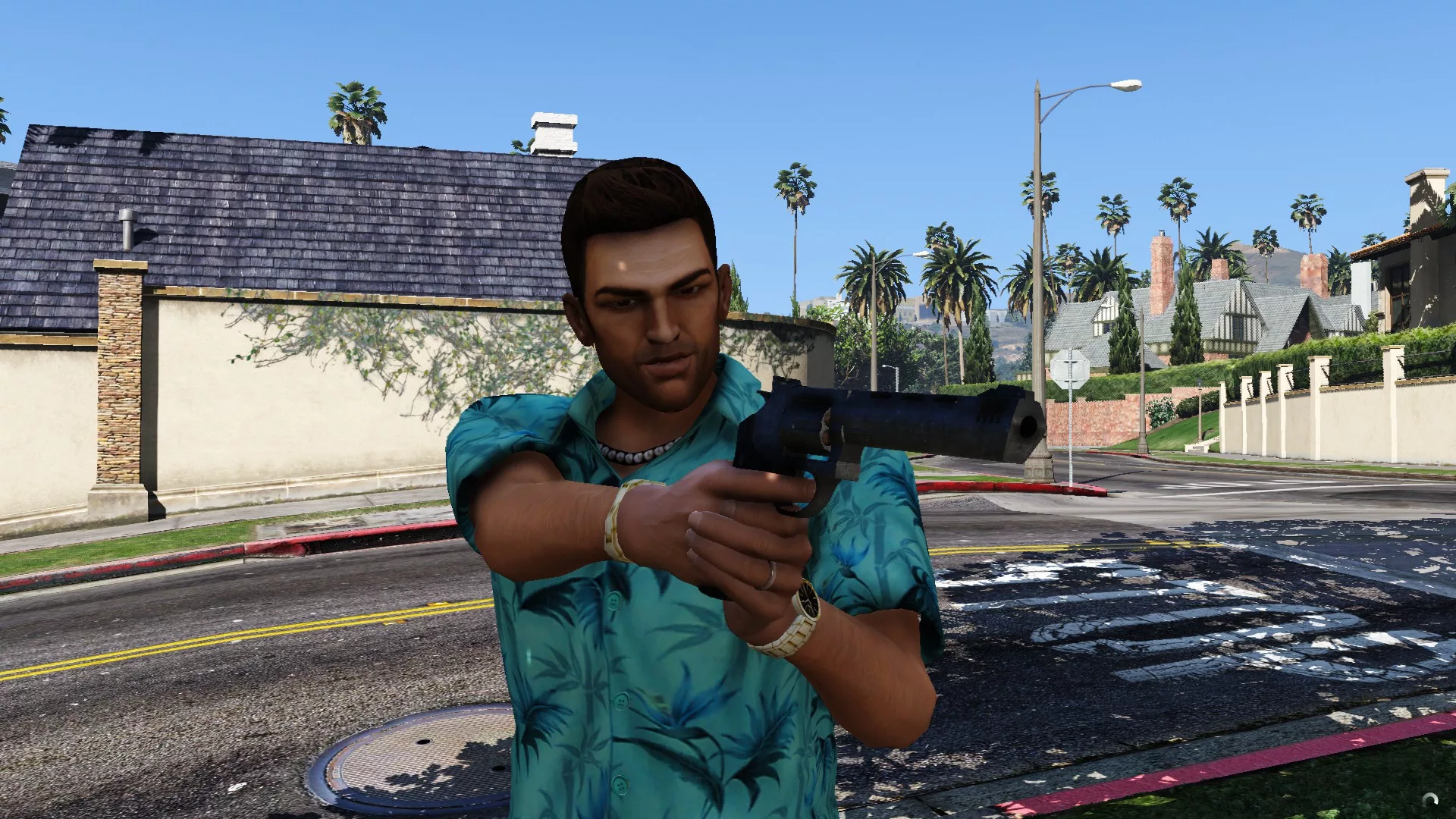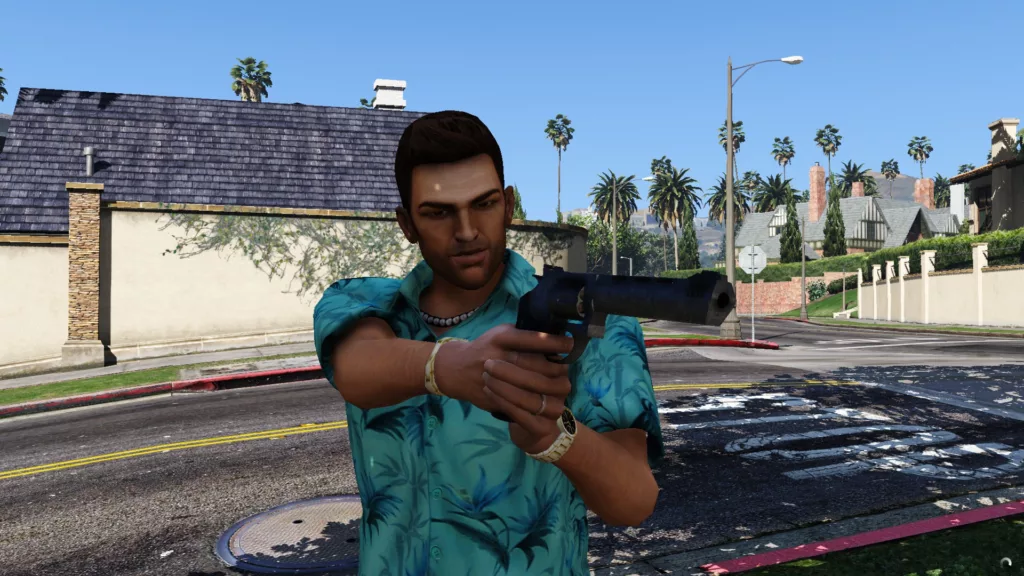 Tommy Vercetti stands out as one of the most memorable and complex protagonists in the Grand Theft Auto series, making him a strong contender for the title of "best GTA protagonist". Introduced in Grand Theft Auto: Vice City in 2002, Tommy encapsulates the gritty mobster antihero archetype that defined the early GTA games.
Voiced by legendary actor Ray Liotta, Tommy has an unforgettable aggressive and hot-headed personality as an ambitious gangster looking to take over Vice City's criminal underworld after being released from a 15-year prison sentence. One of Tommy's defining traits is his ruthless ambition to reclaim power and respect after feeling betrayed by his old mafia family. This drive fuels his meteoric rise to becoming Vice City's feared kingpin through bloody turf wars with rival gangs.
Unlike later GTA protagonists, Tommy maintains a fairly consistent morally bankrupt personality throughout. But his criminal ambition is tempered by his loyalty to those close to him like Ken Rosenberg. Tommy helped evolve GTA's formula of controlling an unrepentant criminal antihero, fitting for Vice City's 1980's theme of greed and excess.
As one of gaming's most legendary mafiosos, Tommy Vercetti stands out for helping pioneer GTA's signature mix of dark humor, violence, and subversive pop culture satire. Fans also consider Vice City one of the series' most immersive and memorable settings, thanks in large part to Tommy's criminal ascent in the hedonistic neon-lit streets of the fictional Miami. For these reasons, Tommy Vercetti remains a fan favorite pick when discussing the best examples of the classic GTA protagonist archetype.
Claude Speed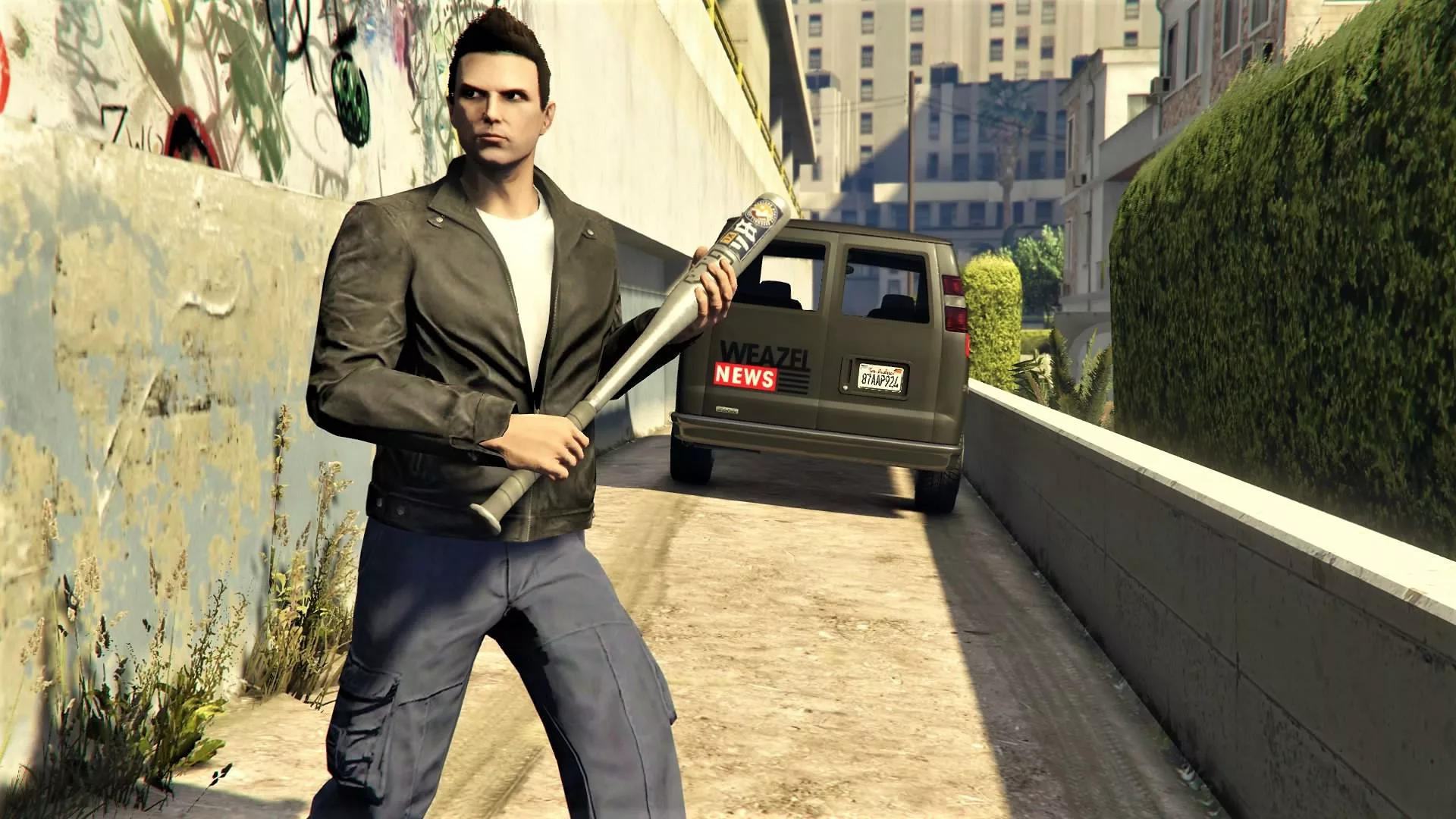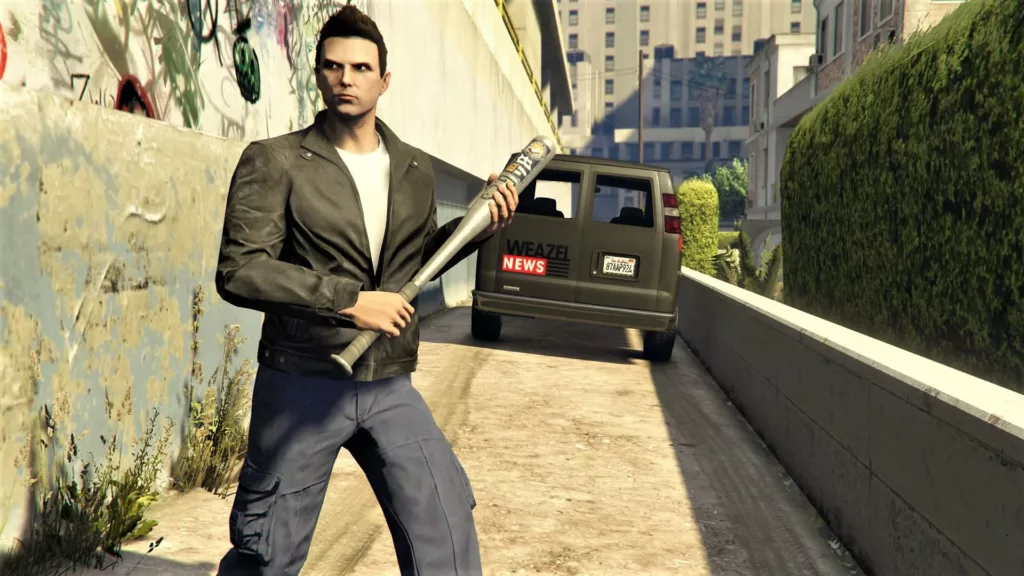 Claude Speed is one of the most iconic protagonists in Grand Theft Auto history, making him a strong contender for the "best GTA protagonist" title. He was the silent protagonist in the groundbreaking Grand Theft Auto III, released in 2001.
As one of gaming's first fully 3D open world protagonists, Claude set the template for future GTA heroes with his amoral personality and criminal ambitions. But he also showed glimmers of humanity rare for video game antiheroes of the time.
Voiced by no actor due to his intentional silence, Claude has an enigmatic personality that lets players imprint onto his criminal journey. His cold indifference to violence clashes with occasional hints of compassion, seen when he rescues Maria Latore during a mission gone awry. This hints at hidden depths beyond his surface-level sociopathy.
Claude also has one of the most legendary journeys in GTA history, rising from a betrayed petty criminal to dominating Liberty City's underground, taking revenge on those who crossed him. The impressionable open world of GTA III letting Claude unravel an immersive criminal story in dynamic ways.
While later GTA characters are more complex, Claude established the appeal of the GTA formula – controlling ruthless criminals to subversively satirize America's flaws. Claude Speed shows that even silent characters can become iconic protagonists through their actions weaving an unforgettable underworld narrative. For pioneering GTA's 3D open world storytelling and leaving a lasting impact, Claude has a strong claim to being called the best GTA protagonist.
Johnny Klebitz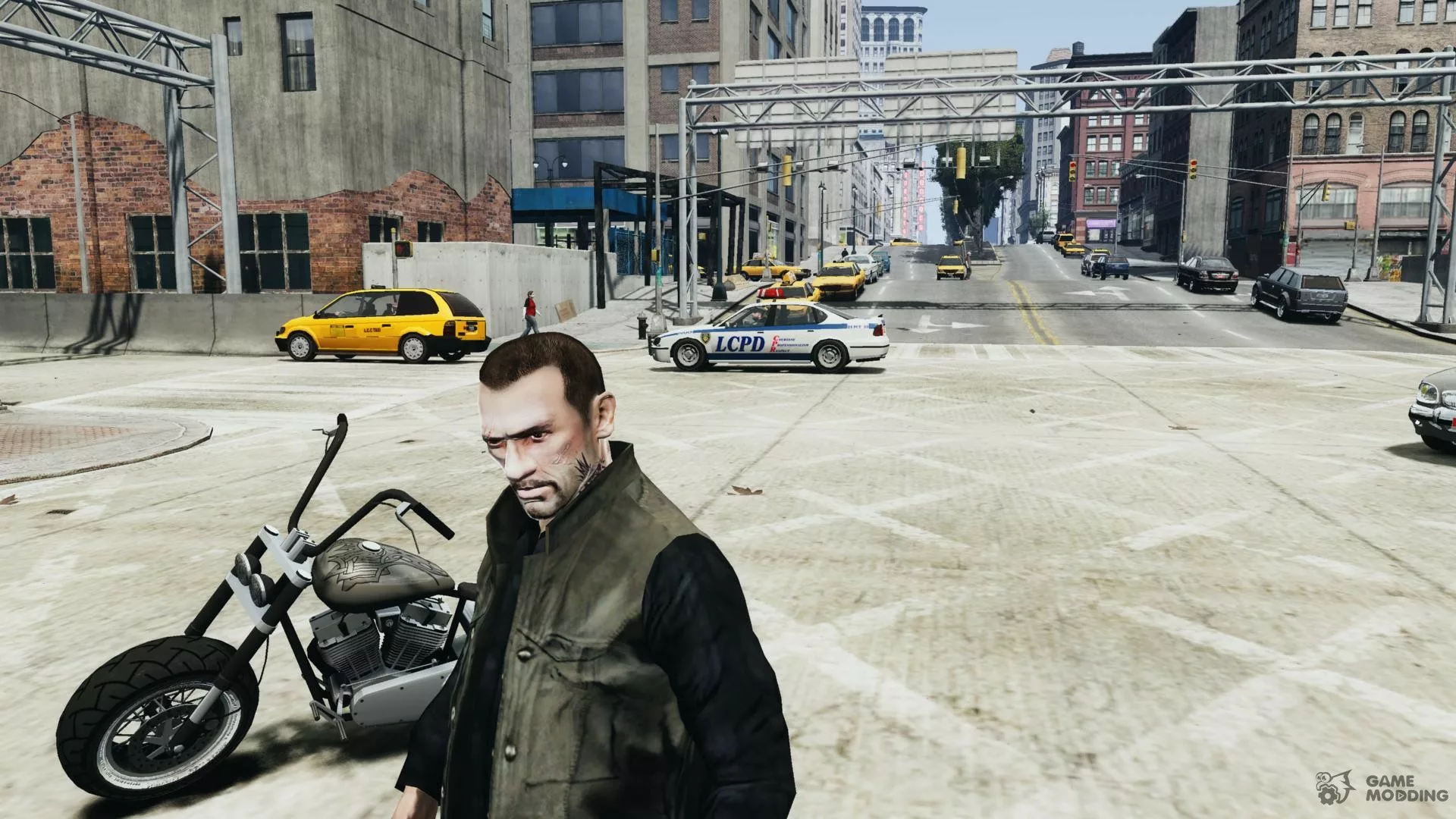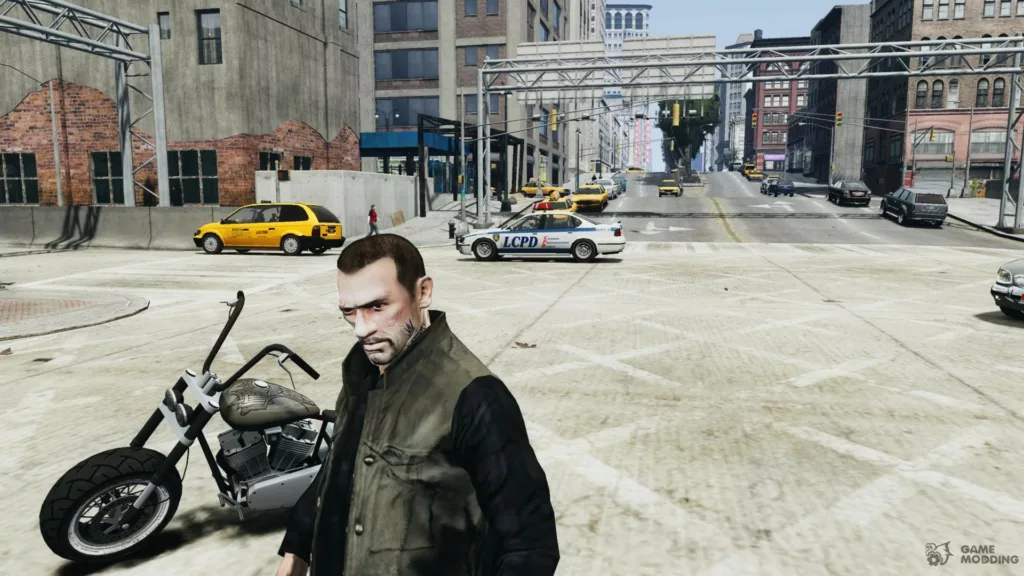 Johnny Klebitz enters the debate as one of the most complex and well-written protagonists in Grand Theft Auto history, cementing his status as one of the best GTA protagonists. Introduced in the 2009 episode The Lost and Damned, Johnny deviated from the sociopathic criminal archetype.
As the more measured Vice President of the Lost MC biker gang, Johnny Klebitz contrasted with previous unhinged GTA antiheroes. Portrayed as more thoughtful and mature, Johnny displays greater remorse and responsibility than characters like Tommy Vercetti and Claude.
These shades of gray make Johnny one of the more three-dimensional GTA protagonists. He tries to reconcile his criminal life with protecting his fellow gang brothers and addict brother Billy. Johnny sees the Lost MC as family, adding empathy.
While still deeply flawed, Johnny feels the cosmic consequences of his life in the underworld through Billy's addiction and friend betrayals. His tragic flaw is his loyalty being exploited by the deranged Lost MC president Billy Grey. This nuance elevated storytelling in GTA's morally gray world.
By depicting a thoughtful outlaw plagued by his conflicting responsibilities, Johnny pushed GTA protagonists into more emotionally complex directions. He showed GTA could deliver poignant storylines about criminal brotherhoods alongside over-the-top satire. While part of the GTA fabric, Johnny stands out as one of the series' best attempts at a layered, sympathetic protagonist trapped in a vicious cycle of crime.
Franklin Clinton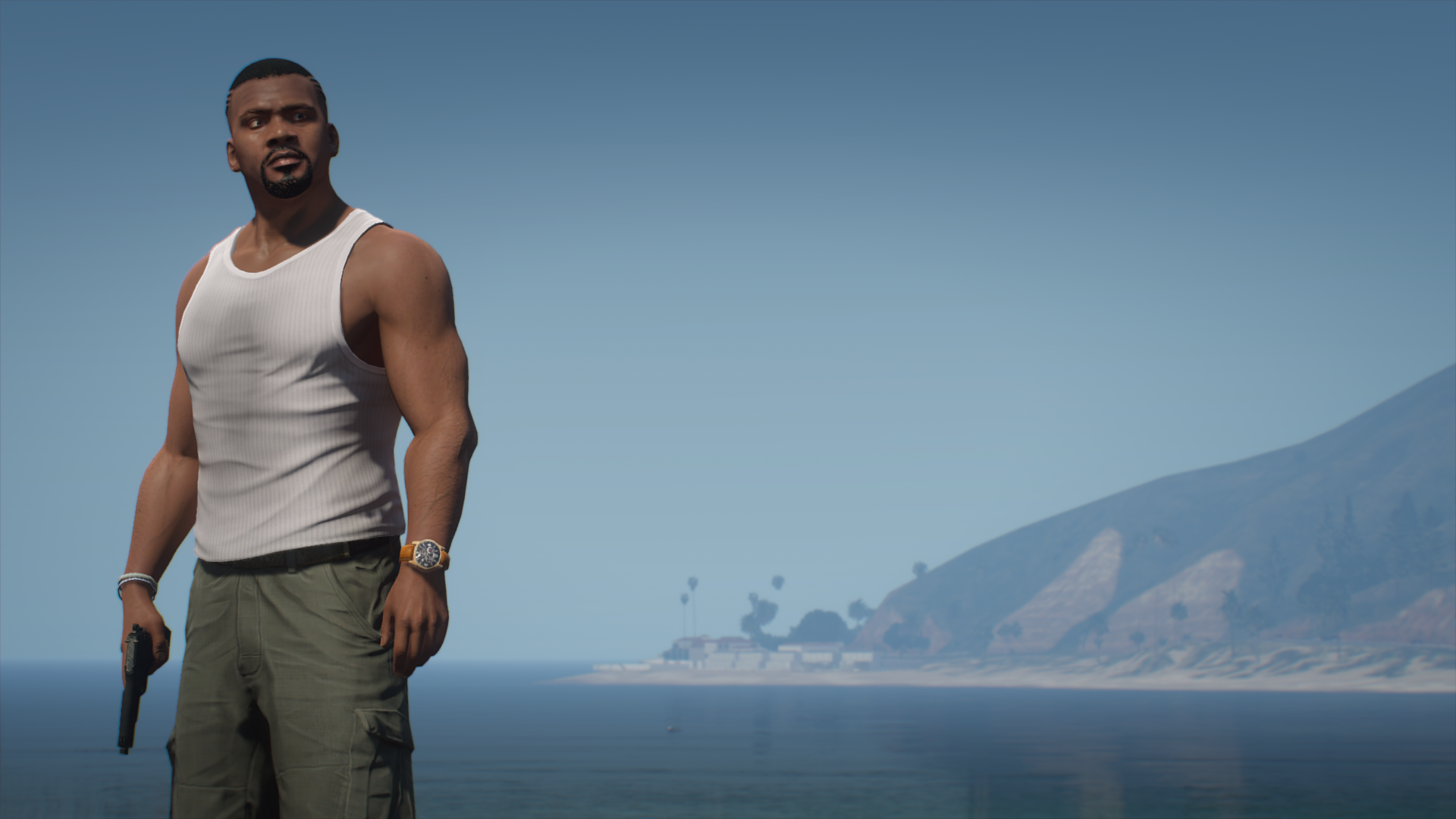 Franklin Clinton stands as one of Grand Theft Auto's most complex protagonists, making a strong case for being among the best GTA protagonists. Introduced as one of three protagonists in 2013's GTA V, Franklin brought new perspective as a young criminal navigating Los Santos' gang culture.
Voiced earnestly by Shawn Fonteno, Franklin is a repo man trying to move up in the criminal underworld but become ensnared by gang life. His ambition gets entangled with Michael and Trevor's doomed mentorship. Franklin acts as the relatable eyes of the player, grounded between Trevor's madness and Michael's melancholy.
This role reveals Franklin's greatest strength – his humanity. Unlike most GTA antiheroes, Franklin shows genuine empathy and vulnerability, particularly with his friend Lamar Davis. He aspires towards a better life, struggling to reconcile his gang past and need to survive Los Santos with his conscience.
Franklin's inner turmoil from his morality clashing with his criminal deeds makes him perhaps GTA's most sympathetic protagonist. His uncertainty feels painfully human, and his desire for meaning gives the larger nihilism of GTA's universe sorrowful texture.
In the end, Franklin benefits from the guidance of Michael and lessons from Lamar to forge his own path. His coming-of-age storyline brings introspection rarely seen in GTA protagonists. Franklin emerged as more than a stereotype, but a three-dimensional character trying to survive a cynical world. This complexity makes Franklin Clinton one of the strongest candidates for GTA's greatest protagonist.
Toni Cipriani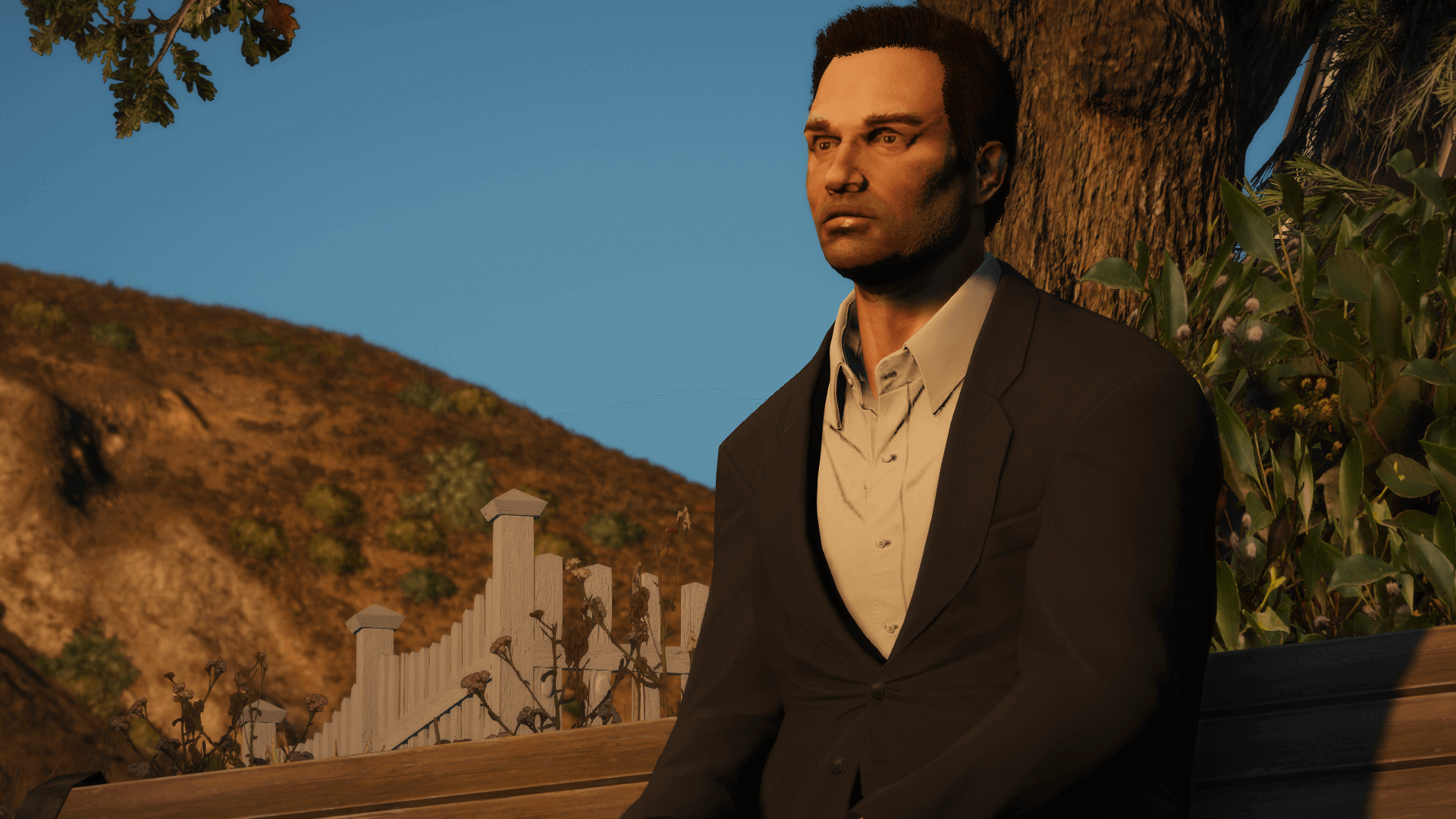 Introduced as the protagonist of 2001's Grand Theft Auto III prequel Grand Theft Auto: Liberty City Stories, Toni Cipriani makes a strong case as one of the most underappreciated yet well-crafted protagonists in the series, arguably among the best.
Voiced by Michael Madsen, Toni embodies the mobster antihero archetype defined by past GTA villains like Vercetti. After returning to Liberty City, Toni ruthlessly claws his way back into the Leone Crime Family while pursuing his own brand of vigilante justice against former allies who betrayed him.
While capable of shocking violence and intimidation, Toni exhibits glimmers of empathy and principle rare in GTA antiheroes. His clear motives and lisping speech patterns make him an eccentric character able to match wits with mob bosses like Salvatore Leone.
Toni never descends into mere sociopathy like other criminal protagonists. His clear goals and confidence ground the zaniness of Liberty City's chaotic underworld. Toni takes players on an engrossing rise to power fantasy through the lens of a charismatic mafioso.
While later GTA characters improved on depth and nuance, Toni Cipriani remains one of the series' most crafted mob protagonists. His balance of gritty charm and moral ambiguity make Toni worthy of discussion around the best examples of the classic GTA antihero formula.
For his memorable presence in a pivotal early GTA entry, Toni Cipriani deserves appreciation as one of the franchise's most entertaining and well-realized criminal protagonists even today.
Niko Bellic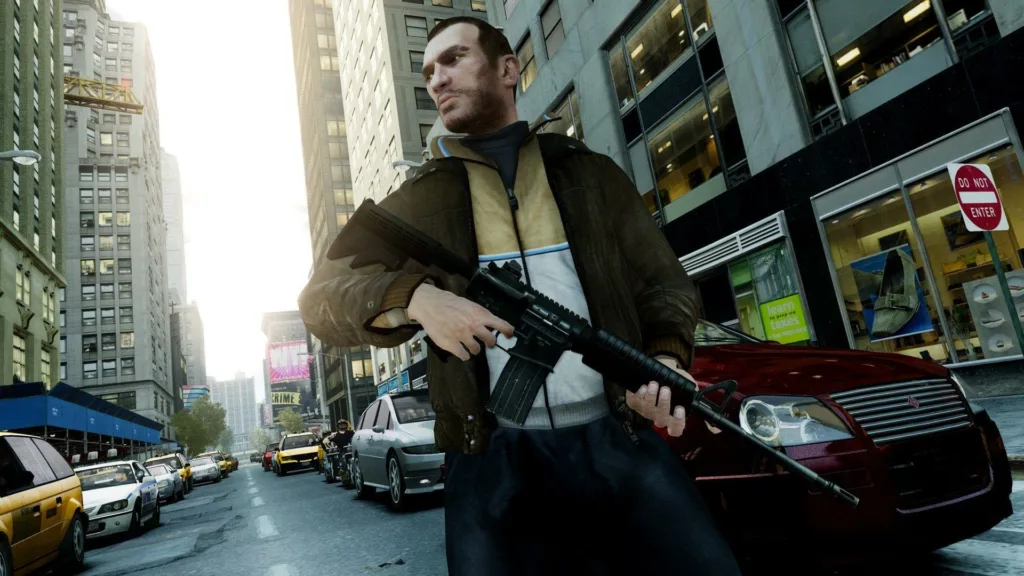 Niko Bellic stands as one of gaming's most nuanced antiheroes, making a compelling case for being considered among the best GTA protagonists. As the jaded protagonist of 2008's Grand Theft Auto IV, Niko brought unprecedented depth and humanity to the criminal antihero archetype the series established.
Brought to life through Michael Hollick's subdued performance, Niko is a haunted yet sympathetic character trying to escape his troubled past as a soldier in the Yugoslav Wars. Beneath his cold exterior and capacity for violence lies remorse, honor, and deep hurt – qualities rare for GTA antagonists.
Niko's complexity drives him to try redeeming himself in America, but his past trauma and connections constantly ensnare him in Liberty City's criminal underworld. This poignant inner conflict separates Niko as a three-dimensional character weighed down by the horrors he's witnessed.
By showing Niko's capacity for warmth and vulnerability with friends like Little Jacob and Kate McReary, GTA IV took strides to humanize its antihero protagonist. Niko became more than just a sociopath, but a traumatized man seeking justice against those who betrayed him.
Through Niko's tortured journey for redemption and meaning, GTAIV delivered a melancholic meditation on morality more thoughtful than past entries. Niko emerged as perhaps the most human protagonist in Grand Theft Auto history, subverting the criminal archetype enough to be considered among the series' elite protagonists.
Victor Vance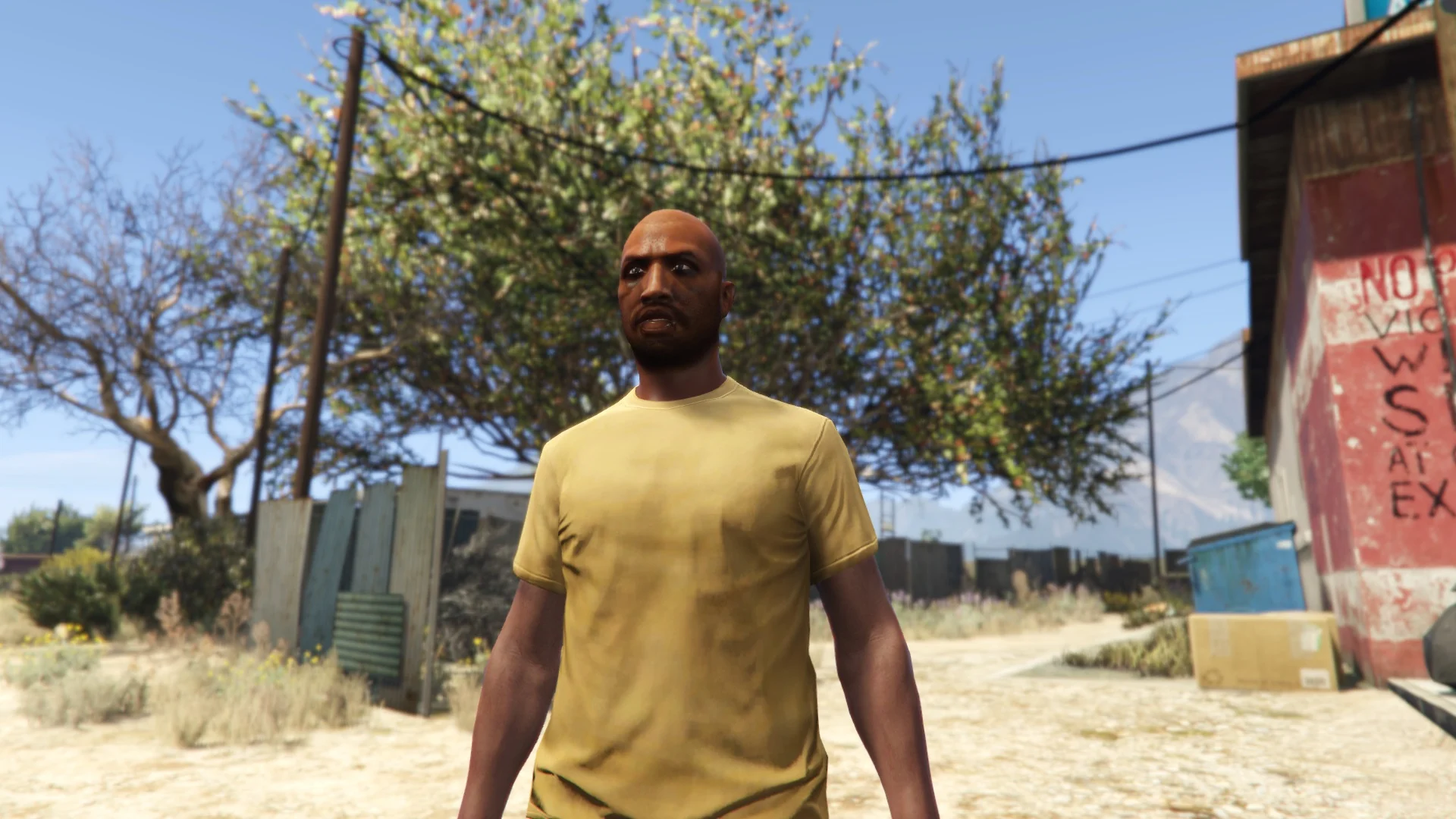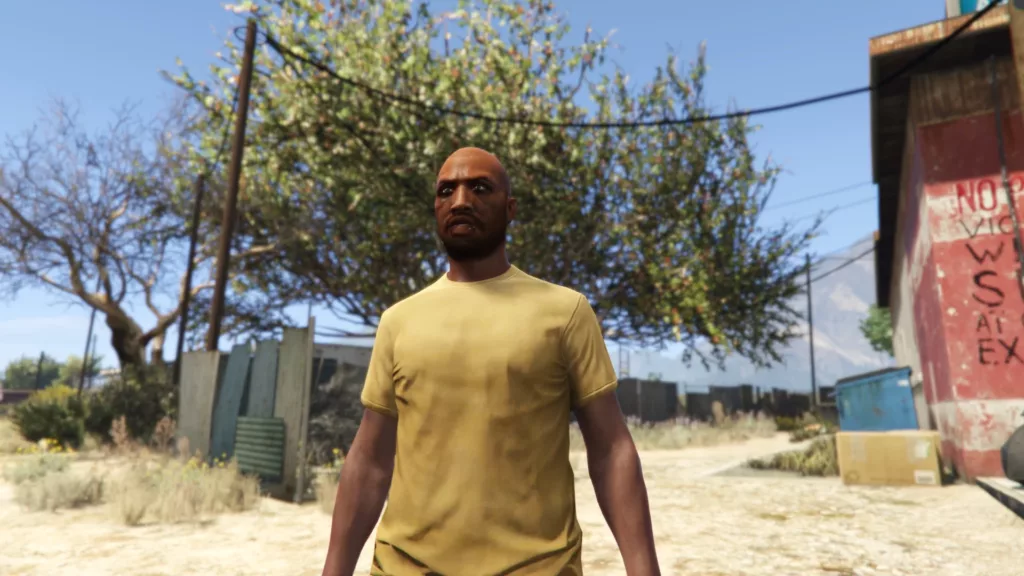 Introduced in 2006's Grand Theft Auto: Vice City Stories, Victor Vance emerges as one of the more complex protagonists in series history, arguably earning his place among the best GTA protagonists.
As the brother of Lance Vance from GTA: Vice City, Victor's portrayal is a sympathetic departure from GTA's typical sociopathic antiheroes. Voiced earnestly by Dorian Missick, Victor is a ruthless yet honorable soldier, set on providing for his disabled brother Pete while trying to escape a life of crime.
This noble motivation propels Victor's descent into Vice City's drug trade, revealing a layered protagonist wrestling with his morality. While capable of violence, he pursues crime to support his brothers, not out of greed or psychopathy like other GTA figures.
By showing Victor's nuanced mentality and inner conflict, Vice City Stories elevated GTA storytelling with a more rounded protagonist. Victor's complicated relationship with drug lord Marty Jay Williams highlights his struggle to balance compassion with survival instincts.
Overall, Victor emerged as one of Rockstar's strongest attempts at a sympathetic criminal bounded by circumstances beyond his control. His layered characterization and redemptive qualities make Victor Vance one of the more progressive examples of the GTA protagonist archetype.
For introducing more emotional complexity to the typical GTA antihero formula, Victor Vance could be considered one of the most well-written and groundbreaking protagonists in Grand Theft Auto history.
Luis Fernando Lopez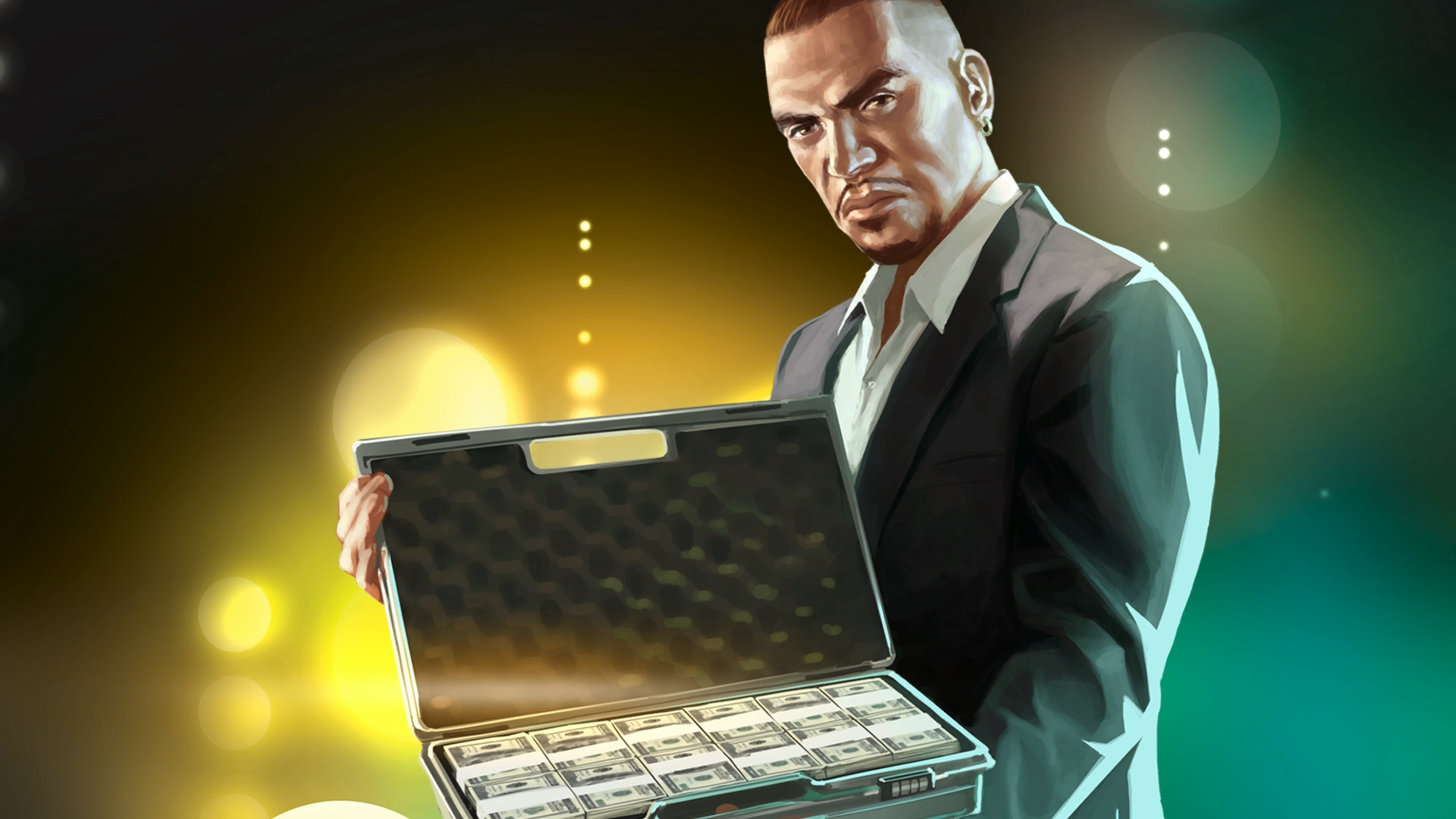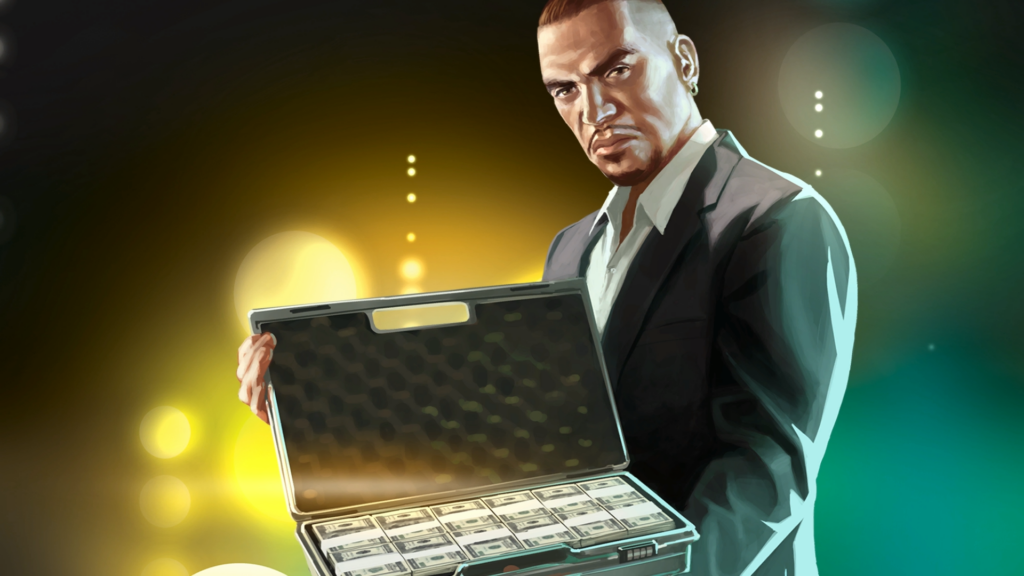 Introduced in the 2009 episode Grand Theft Auto: The Ballad of Gay Tony, Luis Fernando Lopez stands as one of the most dynamic and underestimated protagonists in the series, arguably worthy of being called one of GTA's best.
Brought to life by Mario D'Leon's passionate performance, Luis is framed as an ambitious yet conflicted criminal trying to reconcile his dreams with his obligations. While capable of violence, Luis exhibits more empathy and principle than typical GTA antiheroes.
He finds himself torn between assisting his reckless boss Gay Tony and pursuing his own goals, such as mentoring his innocent brother. Luis showcases impressive loyalty, even when continuously taken for granted by Tony.
By showing Luis pulled between different worlds, Ballad of Gay Tony elevated GTA storytelling with a hardworking immigrant protagonist not defined just by greed or psychopathy. The depth Luis gains from his complex social circles and motivations was unprecedented for GTA side stories.
While still morally ambiguous, Luis stands out through his humility, work ethic, and capacity to learn from experiences. In an insular criminal underworld, Luis aspires to look beyond himself.
Overall, Luis Lopez broke new ground for layered GTA protagonists balancing complex motivations. His sympathetic qualities arguably make him one of the most overlooked yet well-crafted characters in Grand Theft Auto history.
Trevor Philips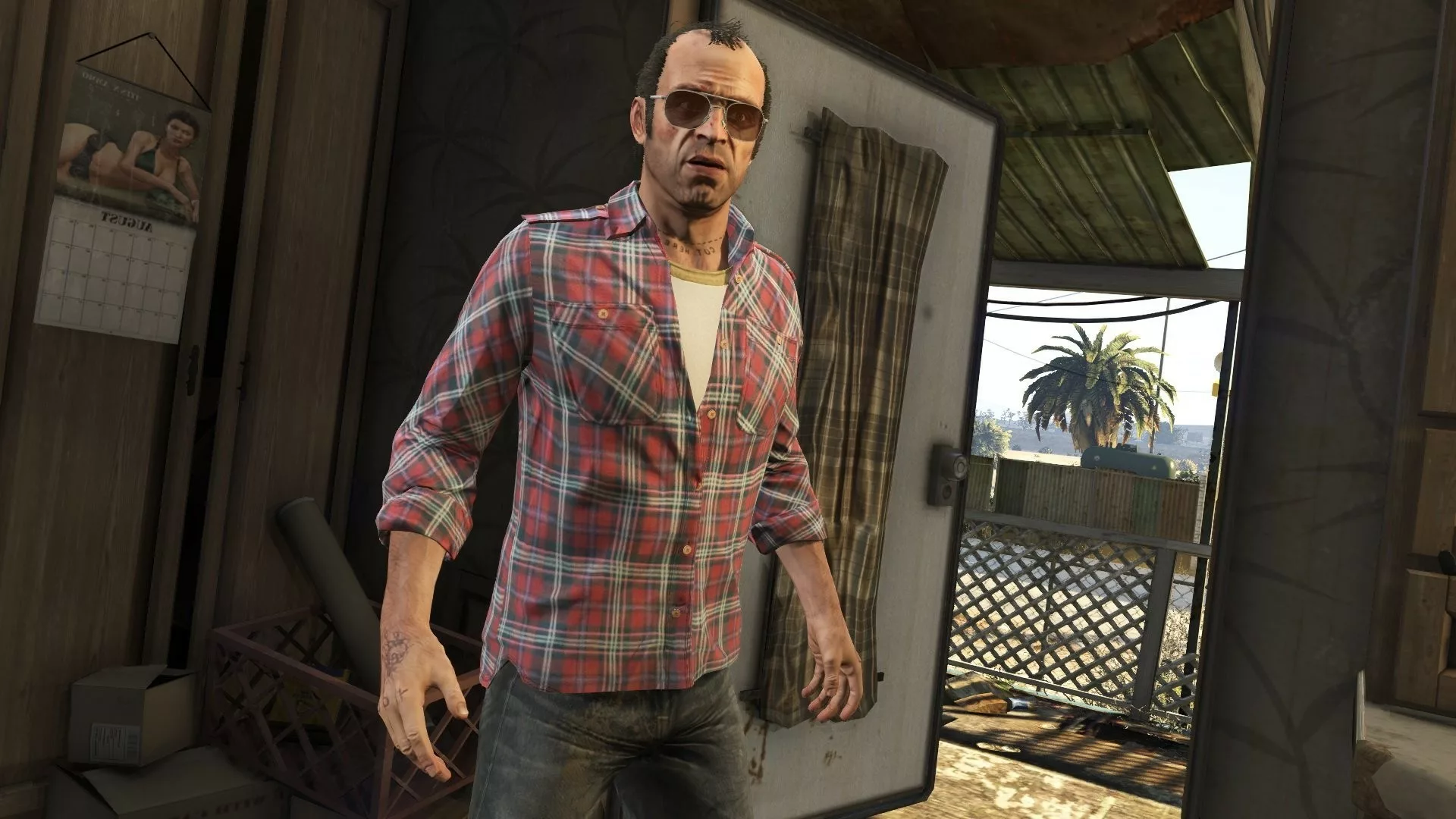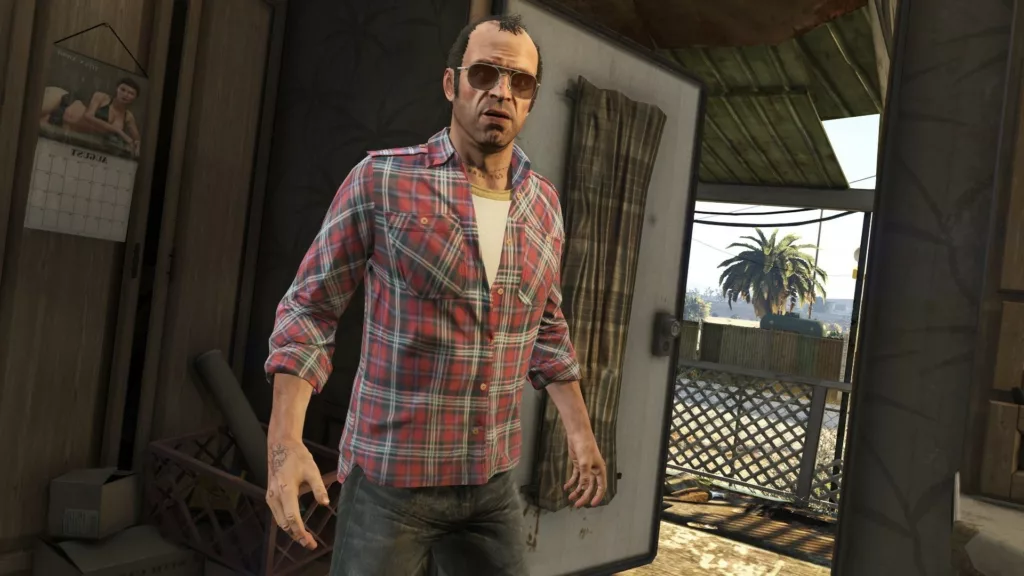 Few Grand Theft Auto characters are as unforgettable as Trevor Philips, making him easily one of the best GTA protagonists. As one of three playable protagonists in 2013's acclaimed Grand Theft Auto V, Trevor steals every scene thanks to his deranged, morally bankrupt personality.
Brought to vivid life by Steven Ogg's manic performance, Trevor is introduced as a psychotic drug dealer and crime kingpin living in the desert outside Los Santos. Trevor's depraved acts of violence, drug abuse, and twisted humor showcase one of gaming's most eccentric antiheroes.
What makes Trevor stand out is the commitment to his madness. He fully embraces his inner monstrosity, whether torturing enemies or turning on allies in paranoid fits of rage. This unhinged freedom lets Trevor indulge the most chaotic urges of the player driving GTA's carnage.
Yet glimpses of vulnerability peek through Trevor's insanity, from his protective friendship with Michael to mourning lost loved ones. These rare moments ground Trevor's exaggerated villainy with recognizable pathos.
While an unrepentant criminal, Trevor's over-the-top characterization subverts expectations of what a GTA protagonist can be. His rockstar-level notoriety cements Trevor as one of the series' most memorable characters, for better or worse. He remains a fan-favorite personification of GTA's signature shocking satire.
Michael De Santa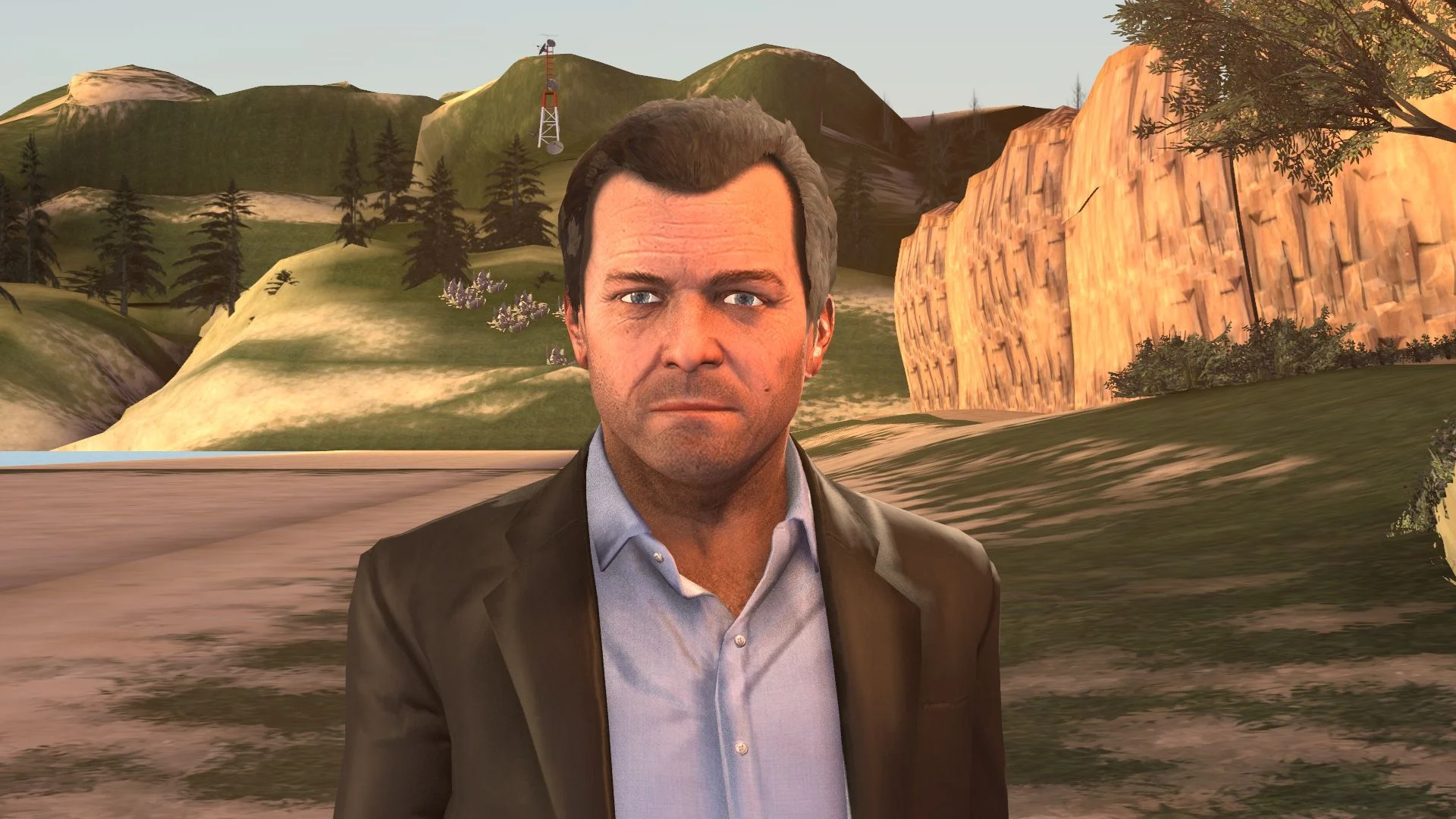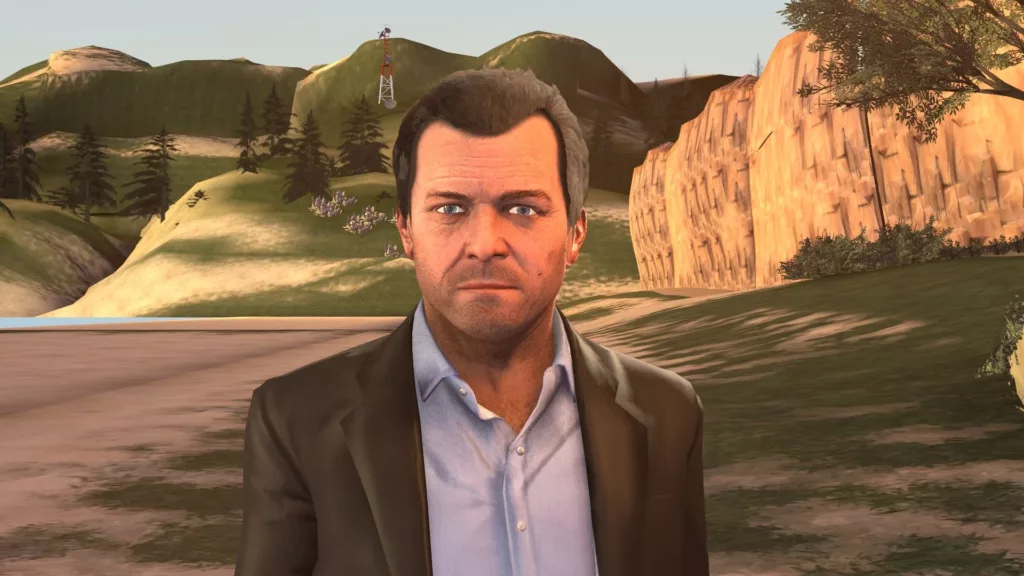 Michael De Santa, formerly known as Michael Townley, is one of the three main protagonists in Rockstar's Grand Theft Auto V. Introduced as a retired bank robber living in Los Santos under witness protection, Michael is portrayed as a dishonest, hypocritical, and narcissistic man who struggles to maintain his family and lavish lifestyle obtained from his criminal career.
Despite claiming he wants to live a crime-free life, Michael soon finds himself pulled back into the criminal underworld by reuniting with his former partner Trevor Philips. Michael is often at odds with Trevor due to their contrasting personalities and unresolved trust issues from their past. Michael is calculating and prefers orchestrated heists while Trevor is impulsive and dangerously unpredictable.
A major part of Michael's character arc is his strained relationship with his family, especially his children Tracey and Jimmy who resent him for his hypocrisy and emotional distance. Michael wants to repair his family but his attempts often backfire due to his poor parenting skills and explosive temper. He goes through therapy sessions to try to become a better father and husband.
As a protagonist, Michael provides a grounded perspective compared to the eccentric Trevor. He acts as the voice of reason during their chaotic missions. Underneath his aloof exterior, Michael does grapple with regret over his failed ambitions and wasted life. In the end, Michael does display personal growth by reconciling with Trevor and showing more compassion towards his family.
Though morally ambiguous and prone to violence like other GTA characters, Michael brings nuance and complexity to the traditionally unsympathetic GTA protagonist archetype with his more three-dimensional characterization. His midlife crisis provides an emotional center for GTA V's overarching narrative about pursuing redemption in a world where characters are not easily defined as good or evil.
Carl Johnson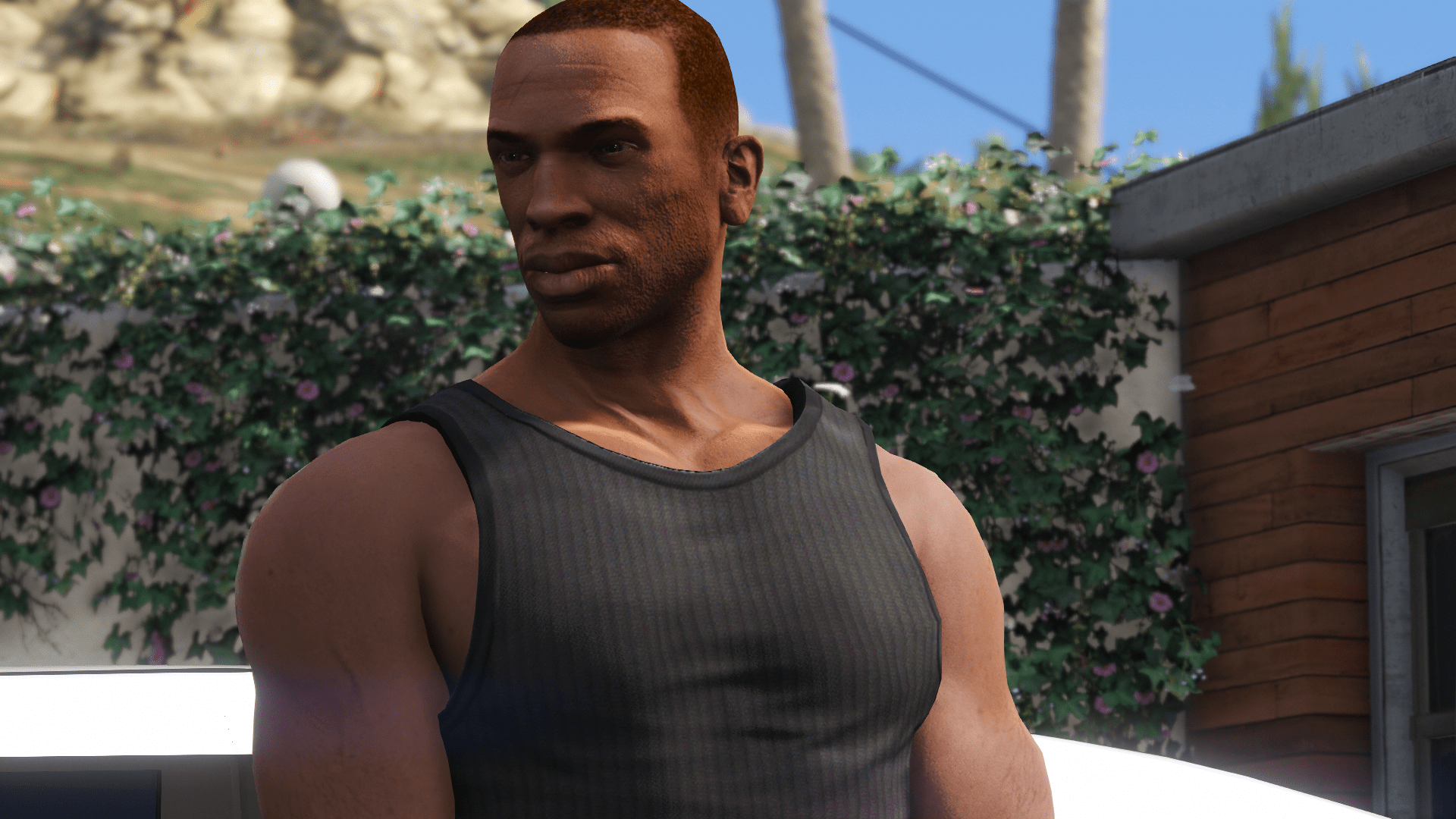 Introduced as the protagonist of 2004's acclaimed Grand Theft Auto: San Andreas, Carl "CJ" Johnson emerges as one of the most complex and iconic characters in the GTA series, arguably among the best protagonists.
Voiced by Young Maylay, CJ is portrayed as a loyal yet conflicted gang member trying to reconcile his criminal past after leaving Los Santos. While capable of violence, he exhibits more empathy and goals beyond destruction than typical GTA antiheroes.
His ambition to solve his mother's murder and reclaim his former Grove Street gang shows a protagonist motivated by more than just greed and anarchy. CJ has a greater sense of community and compassion for fellow outcasts of the system.
By showing CJ evolve from a petty criminal to respected kingpin, San Andreas provided one of GTA's strongest redemption arcs. His relationships with eccentric mentors like Cesar and The Truth gave CJ welcome nuance.
Overall, CJ set himself apart through his charisma and shades of gray. His more lighthearted swagger balanced the gritty nihilism and raunchy humor that defined early GTA games. While morally ambiguous, CJ remains grounded in strong characterization and motivations.
For evolving GTA protagonists to have complexity beneath their criminal deeds, few left a bigger impact on the franchise than the fan-favorite Carl Johnson. His legacy easily puts him among the elite GTA protagonists.