In an electrifying announcement during the recent Apple keynote, Capcom sent shivers down the spines of gaming enthusiasts by revealing that Resident Evil Village, the latest installment in the legendary Resident Evil franchise, will be haunting iPhone and iPad screens just in time for Halloween. Mark your calendars for October 30th, as that's the date when this spine-tingling adventure will be unleashed upon the Apple App Store.
The spine-chilling experience of Resident Evil Village will be exclusively available for a select range of Apple devices, including the iPhone 15 Pro, iPhone 15 Pro Max, iPad Air, and other iPad models. This spine-chilling adventure is made possible thanks to the cutting-edge A17 chipset found in these devices.
Gamers can grab a piece of the horror for $39.99 from the App Store, and for those who want even more frights, the downloadable Winters Expansion can be purchased separately for an additional $19.99.
As a bonus, those who choose to delve deeper into the world of survival horror by obtaining both the game and expansion will receive an exclusive new outfit for Rose in the downloadable content.
Furthermore, Capcom has tantalizingly confirmed that the highly-anticipated Resident Evil 4 remake, which sent shockwaves through the gaming world upon its release on consoles and PC in March, will also make its way to iPhone and iPad "later this year." While the exact release date remains shrouded in mystery, players can rest assured that they will soon be able to revisit this classic horror adventure on their mobile devices.
Both Resident Evil Village and Resident Evil 4 will take full advantage of Apple's Universal Purchase technology, enabling seamless transitions between devices, ensuring your progress is never lost.
In an exciting development, the port of Resident Evil 4 for iPhone and iPad will also feature cross-progression compatibility with the Mac version. This means you can continue your terrifying journey through the Resident Evil universe across multiple Apple devices and even on your Mac, ensuring your fear-filled adventure is always within reach.
The revelation of Resident Evil Village's arrival on iOS devices was just one of the highlights of the September 12 Apple keynote, which also showcased other renowned titles like Death Stranding and Assassin's Creed Mirage.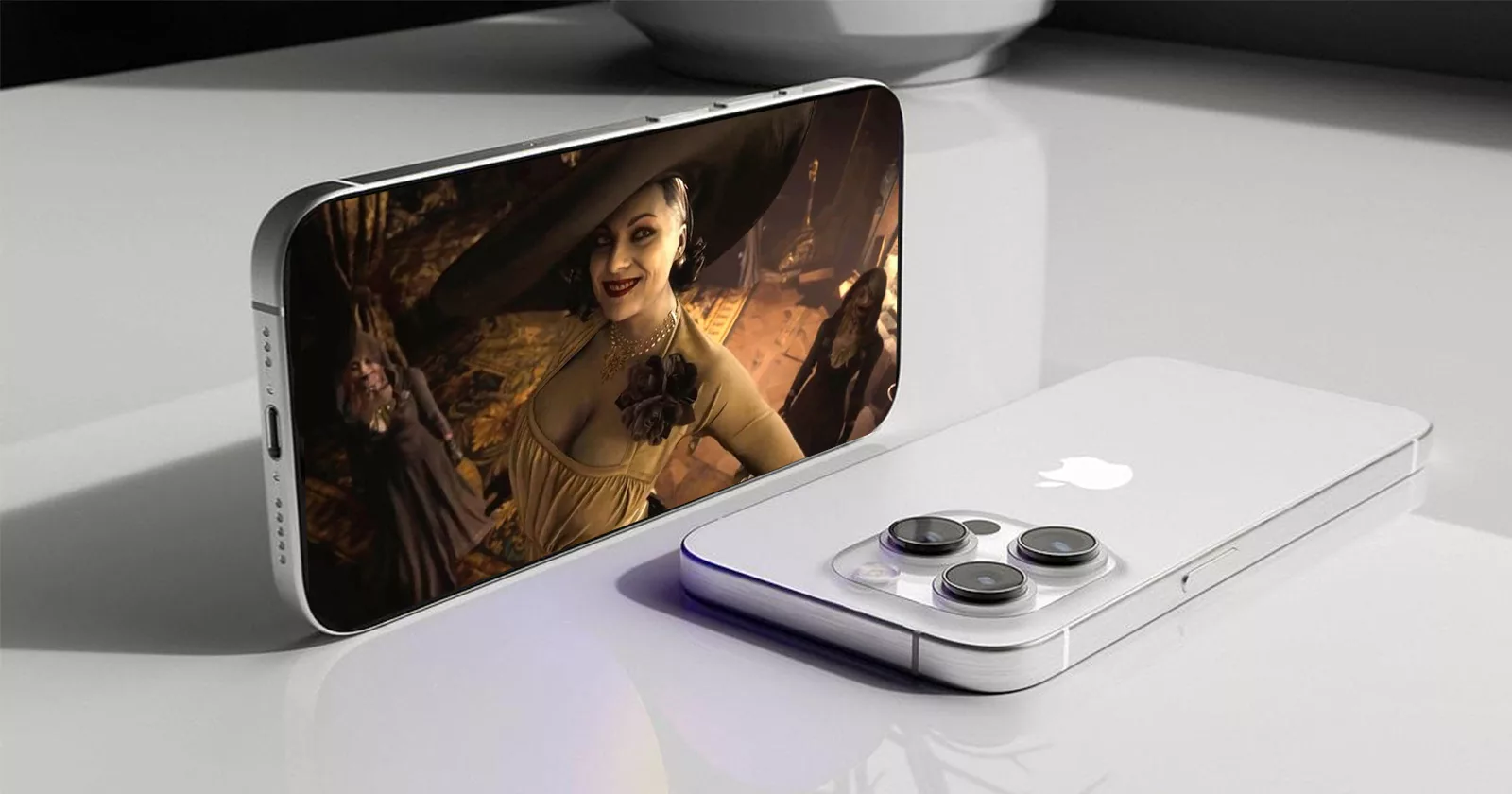 Apple took pride in touting the gaming capabilities of their new iPhone 15 Pro and Pro Max models, promising "next-level mobile gaming with fast, efficient performance and hardware-accelerated ray tracing." Early previews have indicated that these devices can even be connected directly to a monitor, delivering impressive results for gamers seeking an immersive experience.
Resident Evil Village initially made its debut on consoles back on May 7, 2021, and it received widespread acclaim. GameSpot's official review hailed it as "an intelligent reintroduction of the best action elements of Resident Evil," noting that it managed to capture the essence of its predecessor, Resident Evil 7, while evolving into a unique and spine-chilling experience of its own.
With the impending arrival of Resident Evil Village on iOS devices, fans of the franchise and newcomers alike can look forward to a terrifying Halloween season filled with zombie hordes, grotesque creatures, and heart-pounding survival horror gameplay—all conveniently in the palm of their hand.