In a moving display of community solidarity, Starfield, the highly anticipated RPG by Bethesda, has included a touching tribute within the game to honor the memory of a dedicated fan who passed away before the game's official launch.
As recounted by a Starfield early access player, a heartfelt note is found below while entering The Eye, a significant location within the game. The note is written in the voice of Alex Hay, the devoted fan who tragically lost his life earlier in the year due to a battle with cancer.
Through the note, Alex Hay expresses his best wishes to fellow Starfield enthusiasts embarking on their explorations of Bethesda's expansive RPG universe.
Unfortunately, earlier this year, Hay openly shared his battle with lung cancer at the age of 35. Despite his excitement for Starfield's launch, a delay in the game meant that he might not be able to experience the final version.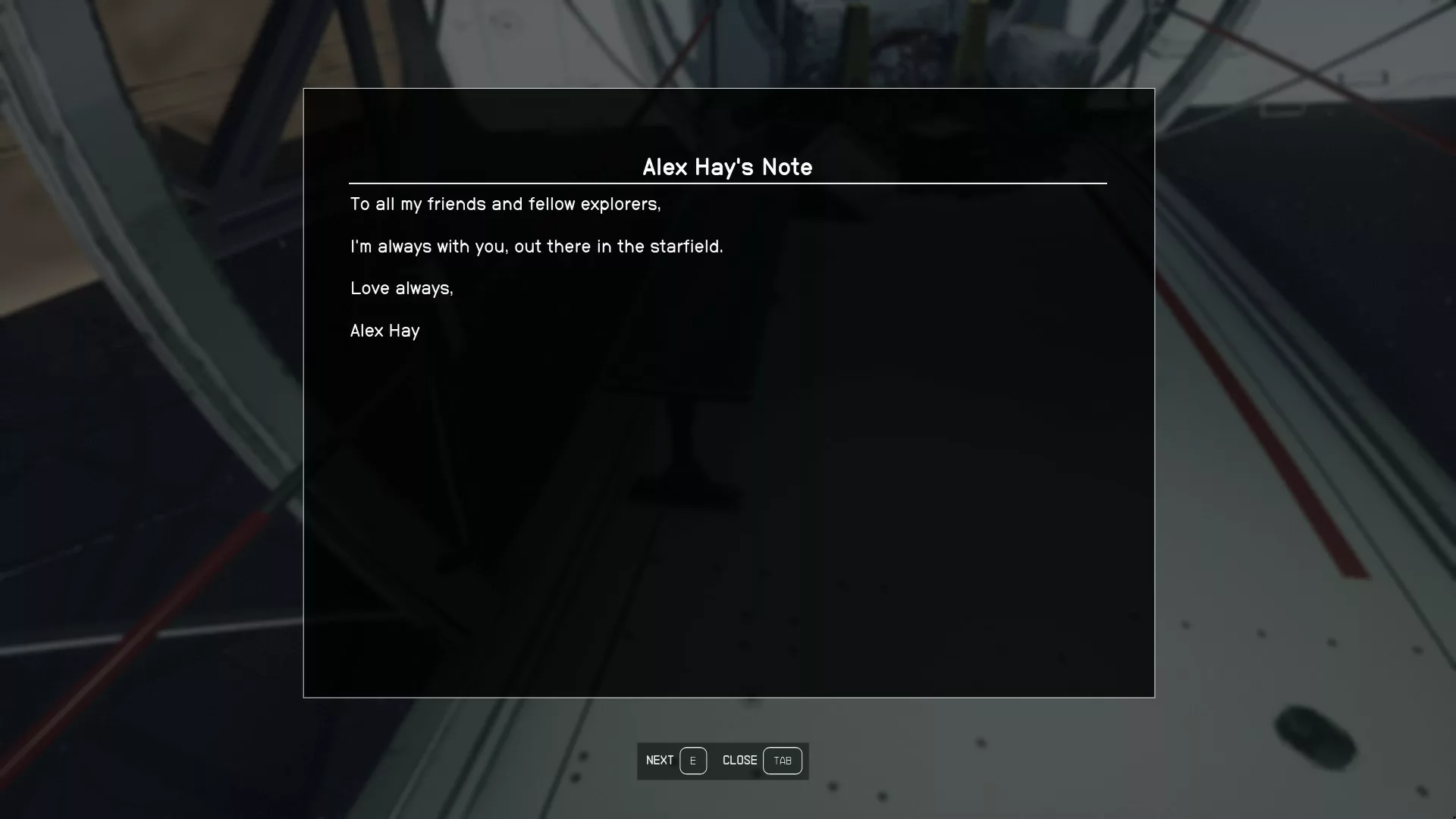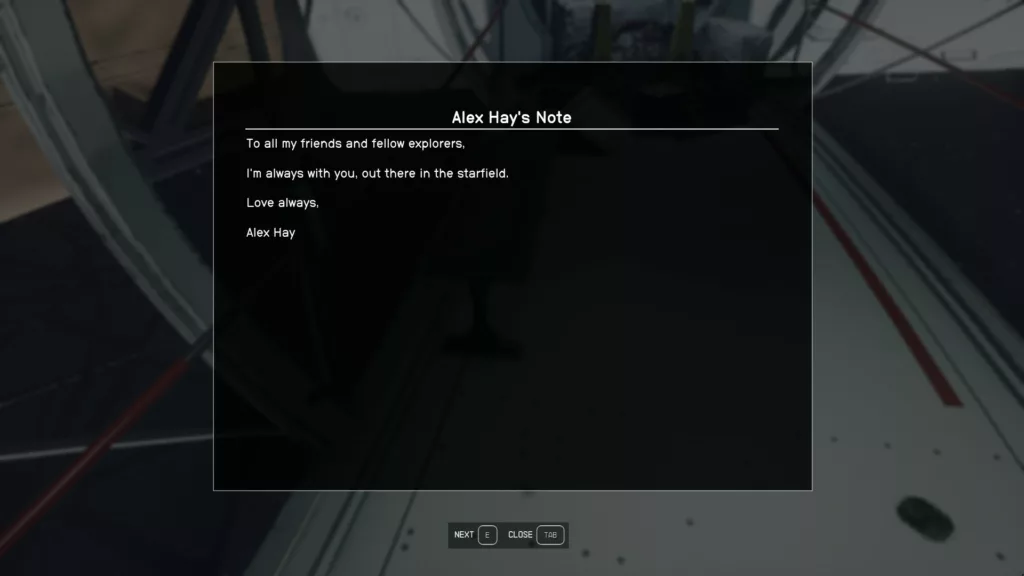 During this time, a passionate movement emerged within the Starfield community, with numerous fans urging Bethesda to allow Hay to play an early version of the game. Although these efforts didn't come to fruition, the posts and discussions on the Starfield subreddit drew the attention of someone at Bethesda.
A Commemorative Call
The Starfield subreddit became a focal point for this heartfelt initiative, resulting in a post that encouraged players to remember Alex Hay as they ventured into the game's universe. The post suggested naming in-game characters or ships after him as a way of honoring his memory. Many players embraced this idea, with one intending to name their ship "The Hay-maker" as a tribute.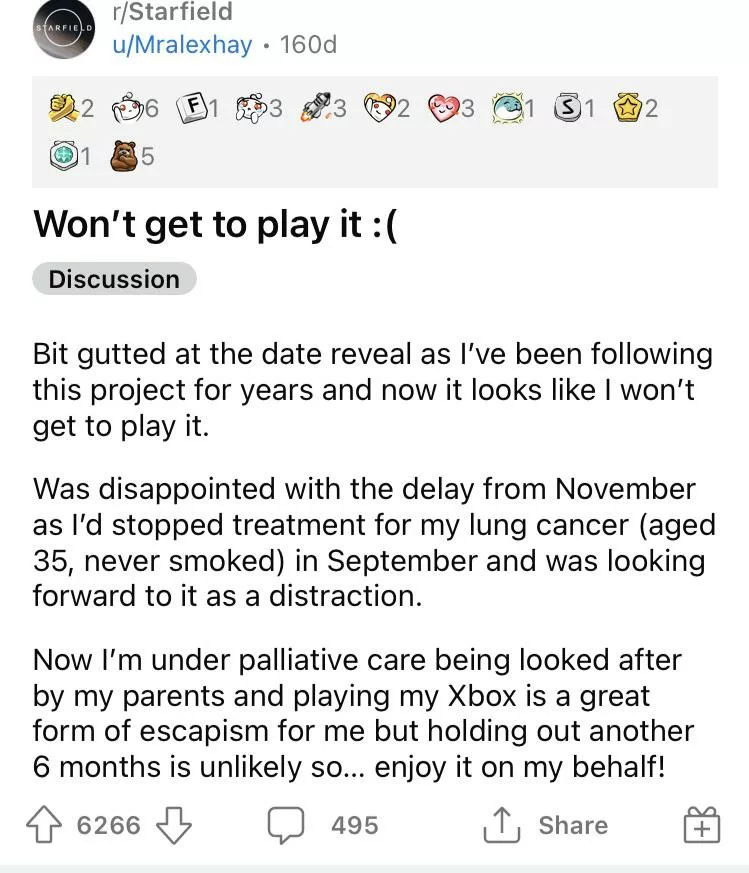 Another player recognized the lung cancer awareness color as pearl or white and planned to incorporate this color into their ship's design to commemorate Hay's legacy.
As the Starfield community gears up to explore the game's vast cosmos, the memory of Alex Hay lives on through these meaningful tributes, showcasing the powerful connections that gaming can foster even beyond the screen.