Outright Games has some thrilling news for fans of the Teenage Mutant Ninja Turtles! They're gearing up to launch a brand-new video game set in the universe of the recently released animated movie, Teenage Mutant Ninja Turtles: Mutant Mayhem. While specific consoles are still a mystery, one thing's for sure – it's coming to consoles and PCs in 2024.
The game's storyline takes place a few months after the events of the animated film. It promises to deliver a visually stunning experience inspired by the movie's vibrant and artistic style. Players can look forward to high-energy ninja teamwork and an entertaining narrative.
As you step into the shoes of the Turtles, you'll engage with familiar characters from the TMNT universe and battle a new mutant menace threatening the stylized New York City.
A Global Icon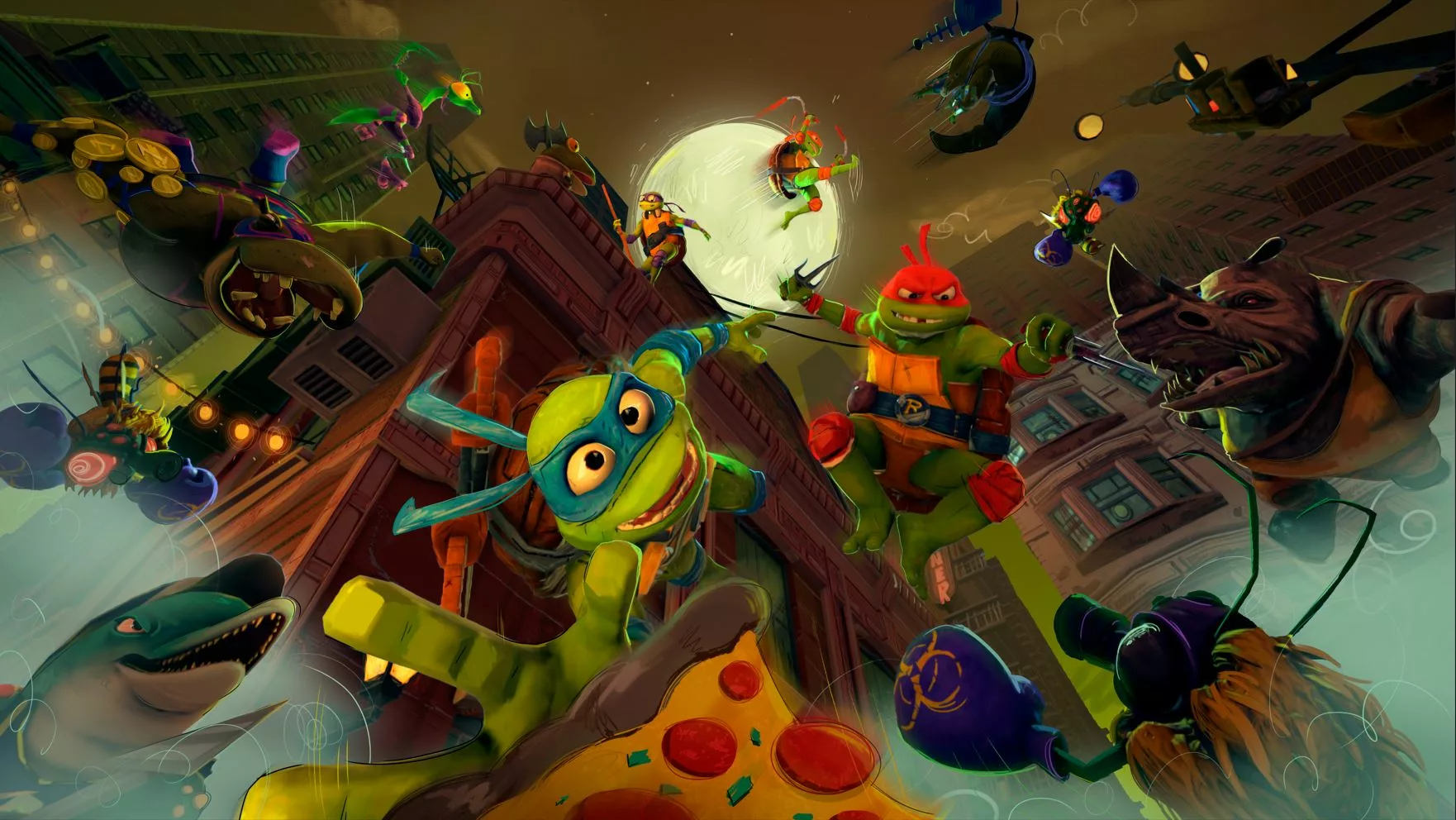 Teenage Mutant Ninja Turtles, created by Peter Laird and Kevin Eastman in 1984, is a cherished global phenomenon. Starting as a successful comic book series, it went on to become a beloved animated TV show, a live-action series, and spawned blockbuster movies. The franchise has left its mark on various consumer products, from toys and apparel to video games, DVDs, and more, generating billions in revenue.
Outright Games' Chief Operating Officer, Stephanie Malham, expressed their excitement about this project, highlighting the long-standing partnership with Nickelodeon. She believes that this beloved franchise deserves a fresh and original video game, and they are thrilled to make it happen.
Paramount's Excitement
Doug Rosen, Paramount's Senior Vice President of Games and Emerging Media, shared the enthusiasm for this upcoming game. He believes that the animated style of the new film is a perfect fit for a video game adaptation and can't wait for fans to dive into this immersive world.
While further details remain a mystery for now, the anticipation for this Teenage Mutant Ninja Turtles game is building. Get ready to unleash your inner ninja and save New York City in 2024!