Martin Scorsese's new epic Killers of the Flower Moon tells the tragic story of the ruthless murders of wealthy Osage Native Americans in 1920s Oklahoma after oil was discovered on their land. Based on David Grann's nonfiction book, the film focuses on the romance between Leonardo DiCaprio's Ernest Burkhart and Lily Gladstone's Mollie Burkhart, an Osage woman whose family becomes a target. As their relationship unravels, Mollie must uncover whether Ernest and his uncle William Hale (Robert DeNiro) are involved in the killings that threaten her people.
With its star-studded cast and direction by one of cinema's masters, Killers of the Flower Moon is an ambitious and gripping work. While its 206-minute runtime may seem daunting, Scorsese crafts an engrossing tale filled with stunning visuals, strong performances, and insights into a disturbing period of American history. Some critics argue the film could have delved deeper into the Indigenous perspective, but its messages about greed, racism, and injustice remain powerful.
Overall, Killers of the Flower Moon is an admirable effort, if not Scorsese's finest. The acting and production values are superb, even if the story becomes weighed down in places by details. As a dramatization of horrendous real-life events, the film succeeds in highlighting an era of exploitation and violence against Native Americans. While imperfect, there is much to appreciate in Scorsese's solemn depiction.
In this review, we will analyze Killers of the Flower Moon in depth, examining its strengths and weaknesses. We will consider its merits as both a historical commentary and a work of cinematic art. Does Scorsese's film do justice to this shameful chapter in America's past? Does it balance entertainment with education? We will evaluate what audiences can take away from this adaptation and whether it is worth your time. Keep reading for a comprehensive critique of Killers of the Flower Moon.
Untangling a Web of Greed and Betrayal
At the heart of Killers of the Flower Moon is the tragic downfall of the wealthy Osage Nation in 1920s Oklahoma, who become targets of a murderous plot after oil is found on their reservation land. We follow Mollie Burkhart, a young Osage woman who falls in love with Ernest Burkhart, a local white man. Their romance sours as Mollie's family members start turning up dead, and she suspects Ernest and his uncle William Hale have sinister motives.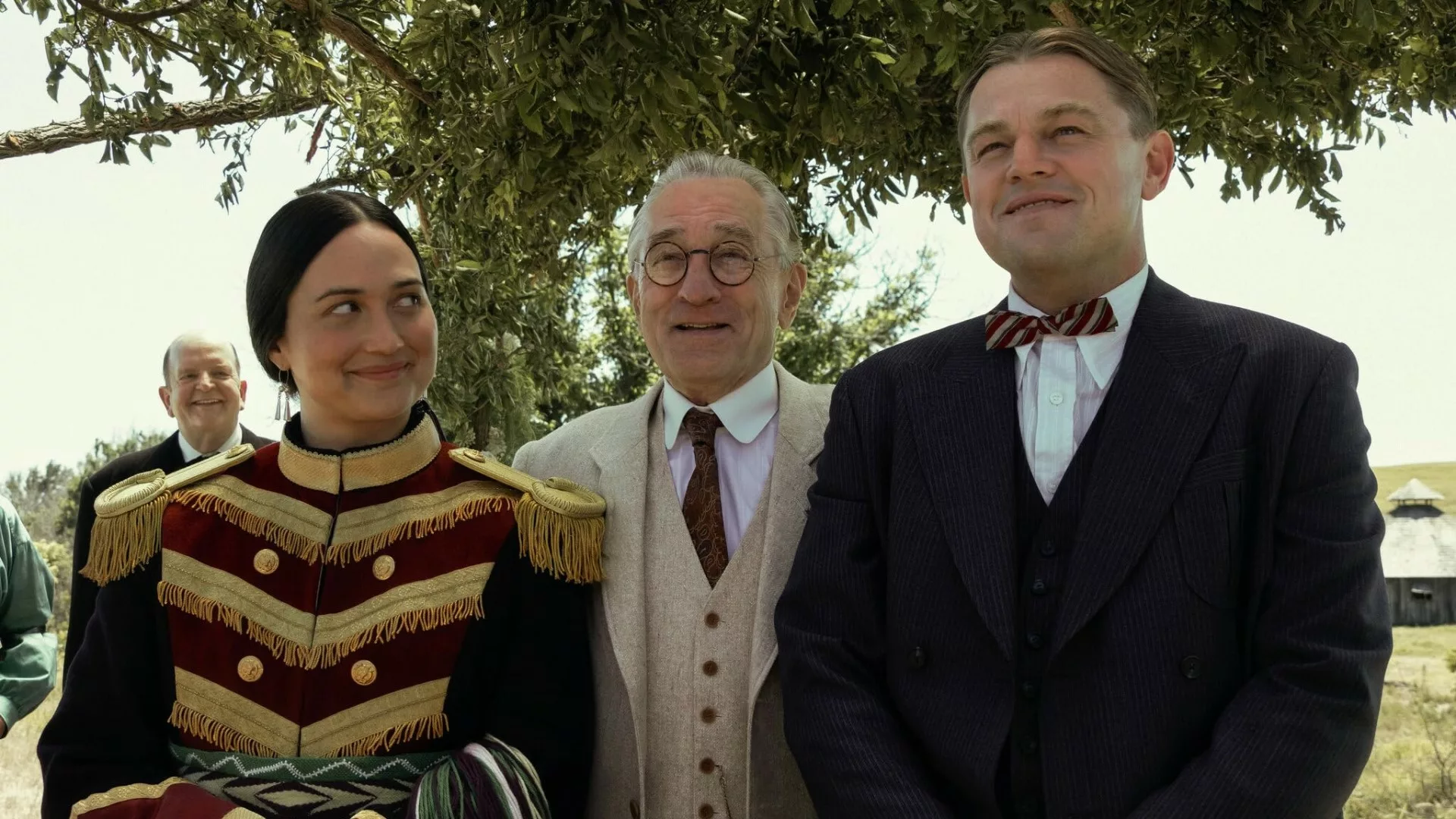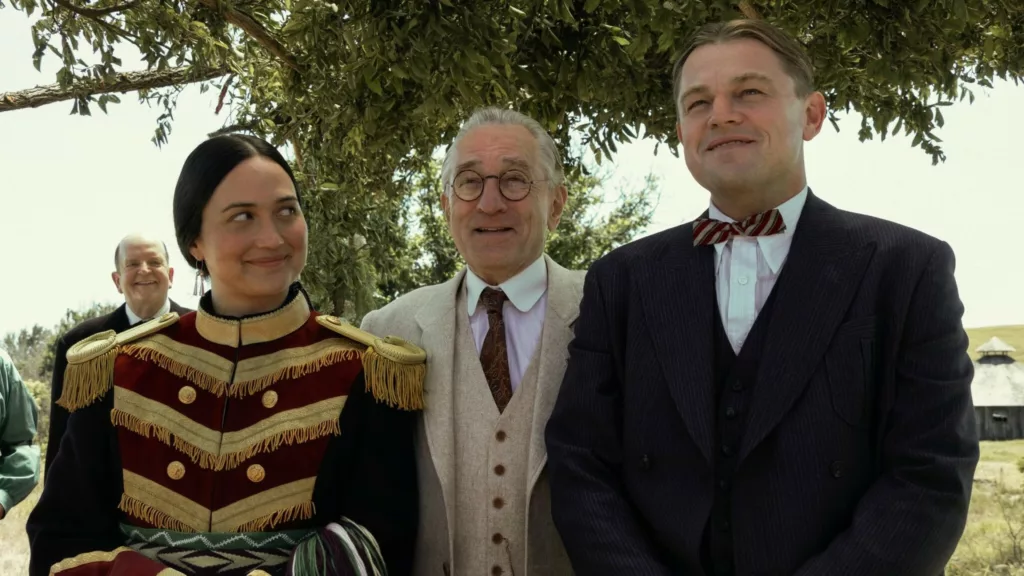 Ernest Burkhart is a former WWI soldier who arrives back home in Fairfax eager to get rich quick. Charismatic but gullible, he allows himself to become entangled in his uncle's scheme to steal Osage oil headrights by marrying Mollie. Leonardo DiCaprio captures Ernest's moral contradictions – he cares for Mollie yet continues enabling crimes against her people out of greed and loyalty to Hale.
Mollie Burkhart is initially drawn to Ernest's simple nature but grows increasingly distrustful as tragedy mounts around her. Lily Gladstone gives a powerfully understated performance as Mollie struggles to reconcile her love for Ernest with the evil she senses around her. Her steely gaze and anguished expressions speak volumes.
Looming large is William "King of the Osage Hills" Hale, brought to terrifying life by Robert DeNiro. Hale masquerades as a friend to the Osage community while masterminding the murders. His projection of warmth and harmlessness makes his true viciousness all the more chilling. DeNiro disappears fully into the role.
The story provides insights into the experiences of Native Americans during the early 20th century. We see the Osage people grappling with disease, depression, and loss of identity in the face of white assimilation. They find themselves isolated and dependent on untrustworthy public officials due to systemic racism. Hale leverages this vulnerability for his own benefit.
Scorsese vividly depicts the stark contrast between the community-focused Osage and the individualistic white interlopers obsessed with exploiting them. The callous disregard for Native lives in pursuit of money and oil on their land adds a layer of social commentary. Killers of the Flower Moon highlights the lingering impacts of Manifest Destiny.
While some wanted more perspective from the Osage characters themselves, the film succeeds in framing their persecution at the hands of white opportunists. Scorsese unflinchingly portrays the genocide against them as an injustice rooted in racist notions of white supremacy and entitlement. The story becomes a metaphor for the larger erasure of Indigenous cultures taking place across America during this era.
Scorsese's Craftsmanship Brings 1920s Oklahoma to Life
As expected with any Martin Scorsese film, Killers of the Flower Moon exhibits top-notch technical mastery across the board. Scorsese's meticulous direction shines through in the film's gorgeous cinematography, transportive production design, poetic editing, and chilling score. These elements work in harmony to fully immerse the viewer in 1920s Osage County.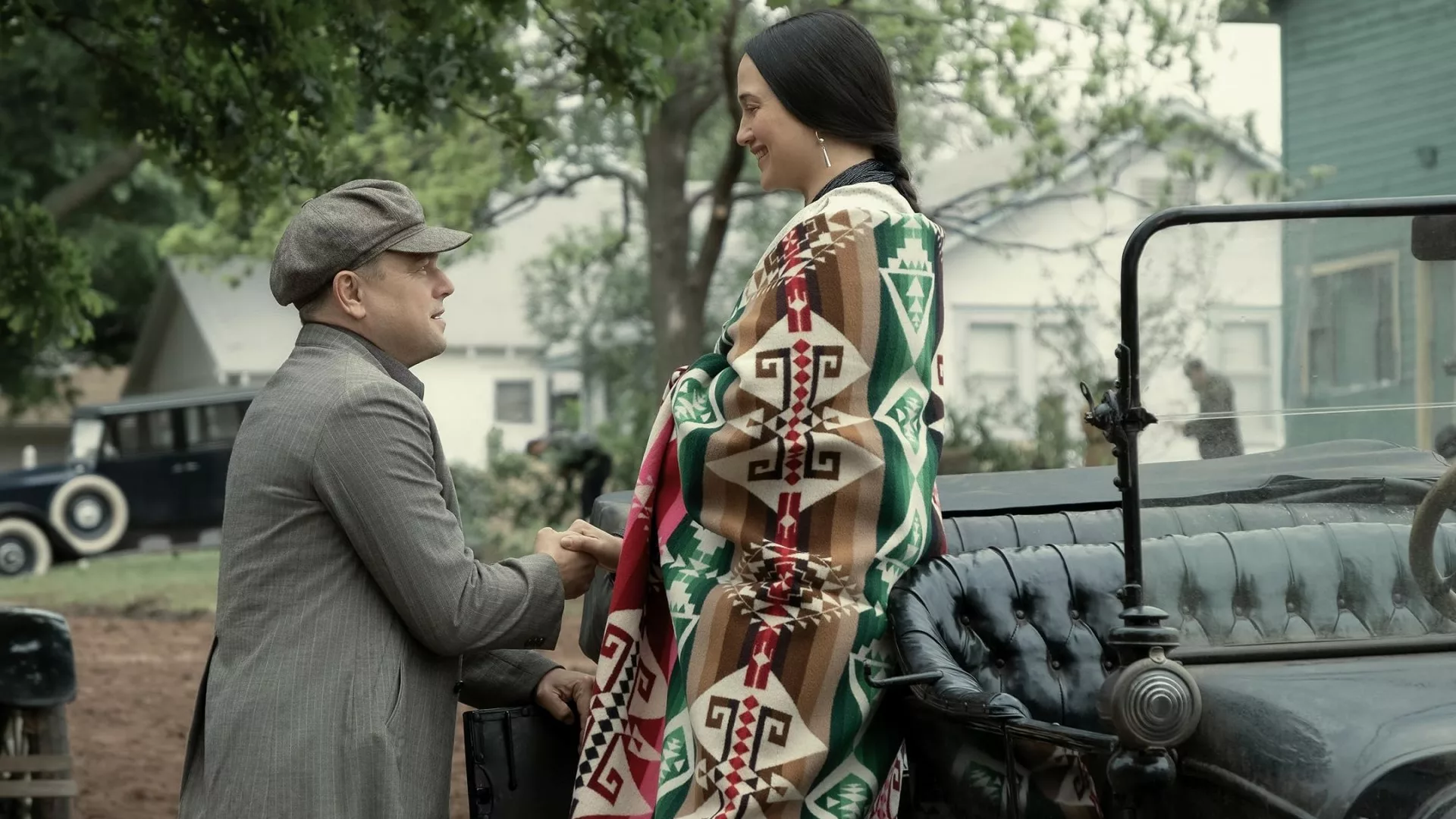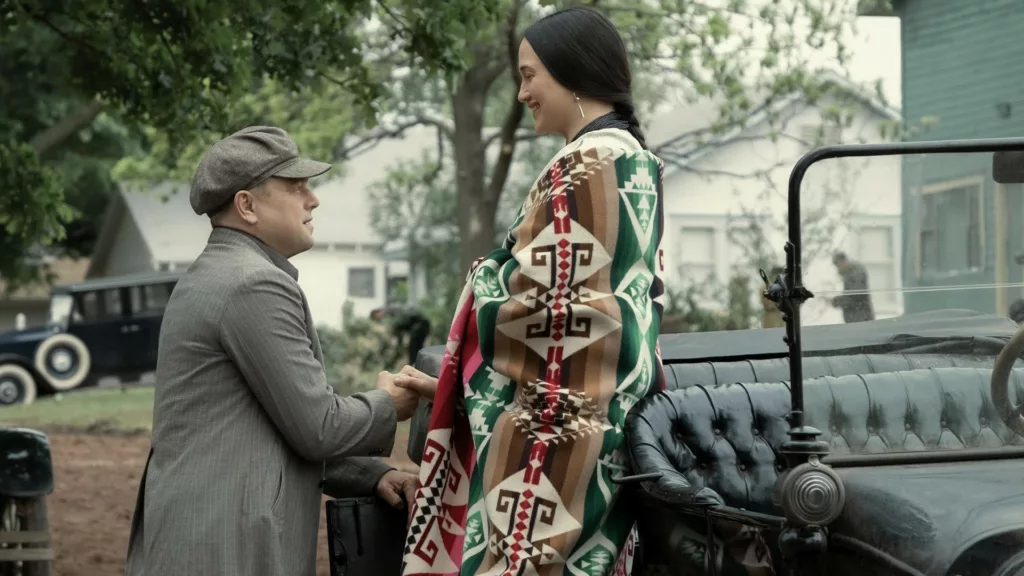 Scorsese veteran Rodrigo Prieto lenses the Oklahoma vistas with an epic scope. The sweeping landscape shots juxtapose the natural beauty of the Osage lands against the oil rigs and industry springing up on them. Intimate close-ups capture every emotional nuance on the actors' faces. Scorsese employs stunning overhead shots for key suspense scenes, making the murders feel eerily clinical and premeditated. The muted color palette of taupes, olive greens, and burnt siennas further establishes the solemn atmosphere.
Production designer Dante Ferretti meticulously recreates 1920s Osage County down to precise historical details. The sets realistically contrast the lavish wealth of the Osage with the more threadbare lives of the white townspeople. Everything from Mollie's family mansion to the local ice cream parlor transports us convincingly back in time.
Scorsese's longtime editor Thelma Schoonmaker carefully calibrates the film's rhythms to keep up its momentum through the expansive runtime. Quick cuts build suspense during the murder sequences while slower dissolves draw out emotional moments. The editing moves seamlessly between the multiple story threads.
Robbie Robertson's haunting, blues-inflected score featuring slide guitars and strings sets the melancholic mood. The music underscores both the great loss experienced by the Osage community as well as the callousness of the white conspirators. Robertson's compositions accentuate feelings of dread during the build-up to violent acts.
The performances are stellar across the board. DiCaprio disappears into the role of Ernest Burkhart, capturing his childlike naivete and struggle with his conscience. DeNiro brings an understated menace to his Uncle Hale, playing him with affable charm that thinly veils his avarice. But Lily Gladstone remains the standout, her restrained portrayal of Mollie's anguish speaking volumes. She grounds the film emotionally.
Examining Scorsese's Portrayal of Tragedy and Greed
While Killers of the Flower Moon succeeds as a well-crafted period thriller, how does it hold up under deeper analysis, especially regarding its perspective on the Osage people? There is much to appreciate about Scorsese's direction and the strong lead performances. But the film also receives justified criticism for not fully conveying the experience of the Osage community at the story's core.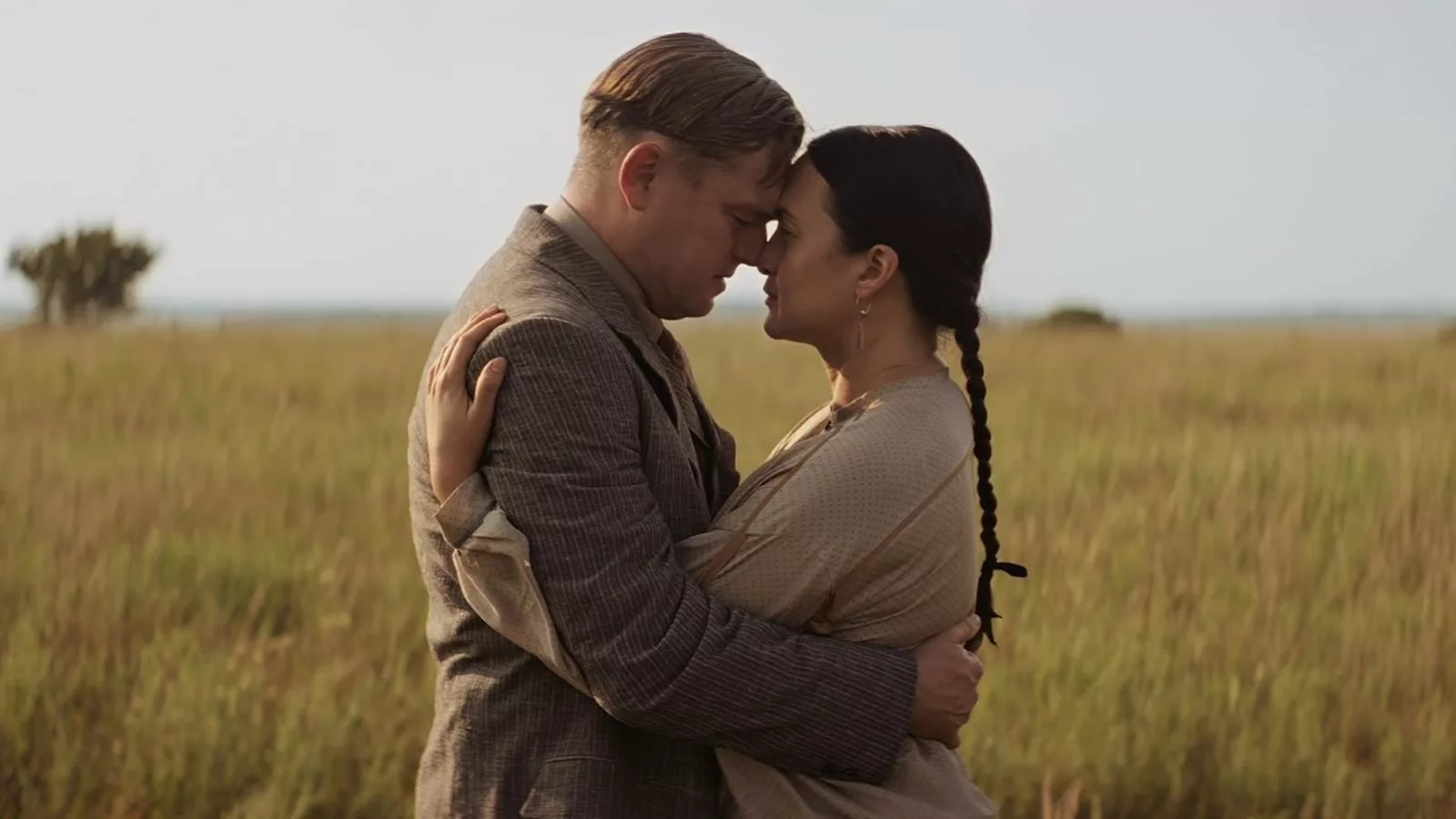 The movie compellingly dramatizes the real-life events surrounding the murders, bringing history to life. Scorsese's signature style enlivens even the most expositional dialogue scenes. He builds suspense skillfully, and the chilling murders carry dramatic weight. The film briskly moves through the intricate details of the crimes without becoming boring or confusing. Schoonmaker's polished editing propels the narrative forward.
However, the breakneck pace comes at the expense of thoroughly developing the Osage characters aside from Mollie. Scorsese focuses more on Ernest and Hale's criminal actions rather than the experiences of their victims. Some scenes depicting Osage traditions and culture feel truncated. While the film bears witness to their suffering, we get limited insight into their lives.
The movie also spends considerable time on the white investigators and legal procedures to bring the killers to justice. But centering procedural elements over deep character building rings hollow. Justice being served can't compensate for the minimal perspective from the Osage community.
DiCaprio and DeNiro give outstanding performances, their on-screen pairing living up to high expectations. Their morally flawed characters drive much of the film's commentary. But Gladstone's moving turn as Mollie illustrates how impactful more Osage roles could have been.
While Scorsese crafts some uniquely cinematic flourishes, the straightforward plot structure lacks narrative surprises. The crystallizing of Ernest's internal conflict in the final act feels somewhat pat. The chilling atmosphere compensates for the familiar story beats, but greater complexity would improve the viewing experience.
The use of black-and-white in the film's opening to provide historical context compares interestingly to Rashomon, another period film about a crime with contested interpretations. But Scorsese does not subsequently play with narrative unreliability or perspective in similarly inventive ways.
As an adaptation, Killers of the Flower Moon skillfully condenses David Grann's sprawling book into core themes. However, its faithfulness to the source material's emphasis on the FBI investigation results in an imbalance. Scorsese sticks close to the book rather than taking creative license to focus more on Osage voices.
Ultimately, while the film movingly depicts the tragedies that occurred and Scott Shepherd's villainous performance chillingly conveys the racism motivating them, it feels like we experience the events at arms length. The glimpse into Osage life leaves you wanting more. Scorsese shines a necessary light on this history, but his treatment gravitates toward the general over the intimate. The result remains compelling yet feels lacking in ways subtle, but impactful.
Echoes of Injustice Across Time
While set nearly a century ago, the themes at the heart of Killers of the Flower Moon still painfully resonate today. Scorsese crafts a sobering metaphor for the cyclical oppression of marginalized groups when greed and prejudice go unchecked. The disregard for Native lives in the film connects to modern struggles against systemic racism and white supremacy.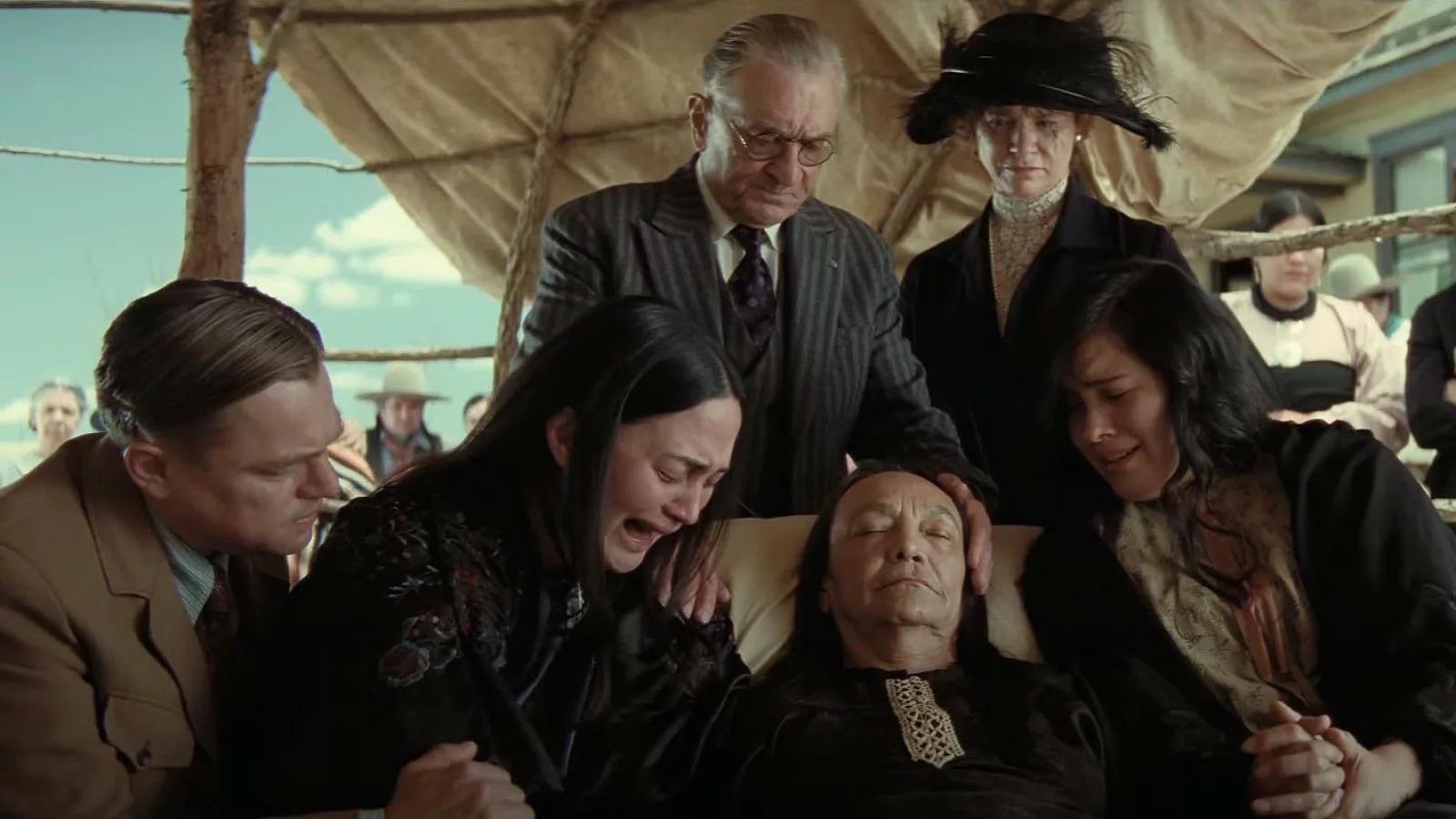 The exploitation of the Osage mirrors how people of color today still face violence when challenging power structures dominated by whites. Hale's insidious tone recalls how marginalized groups must frequently rely on duplicitous saviors rather than authentic allies. And corrupt institutions failing the Osage evoke ongoing issues of racial profiling, police brutality, and environmental injustice impacting minority communities.
Likewise, the Osage's resilience parallels today's social justice movements. Mollie's defiant questioning of white deceit echoes modern activists decrying gaslighting and oppression. The film's bittersweet ending illustrates the lifelong work required to expose hate and prevent its resurgence. Killers of the Flower Moon serves as a primer on racism's roots and the eternal vigilance required to combat it.
While capitalism incentivized the exploitation of the 1920s Osage, corporate interests now often prevail over human rights. The treatment of the Osage as expendable or commodities for profit translates to modern labor abuses and income inequality. Greed takes many forms, but the resulting dehumanization persists. Like all great social commentary, the film distills timeless human flaws into a specific lens, connecting sins of the past to those still requiring atonement.
Scorsese's Latest Masterclass
Scorsese revisits familiar motifs in Killers of the Flower Moon, from corruption and toxic masculinity to questions of guilt, loyalty, and Unpacked conscience. But he also crafts one of his most visually stunning films, an achievement given his masterful cinematography. This ranks among his finest later-period works, beside other autumnal triumphs like The Irishman and Silence.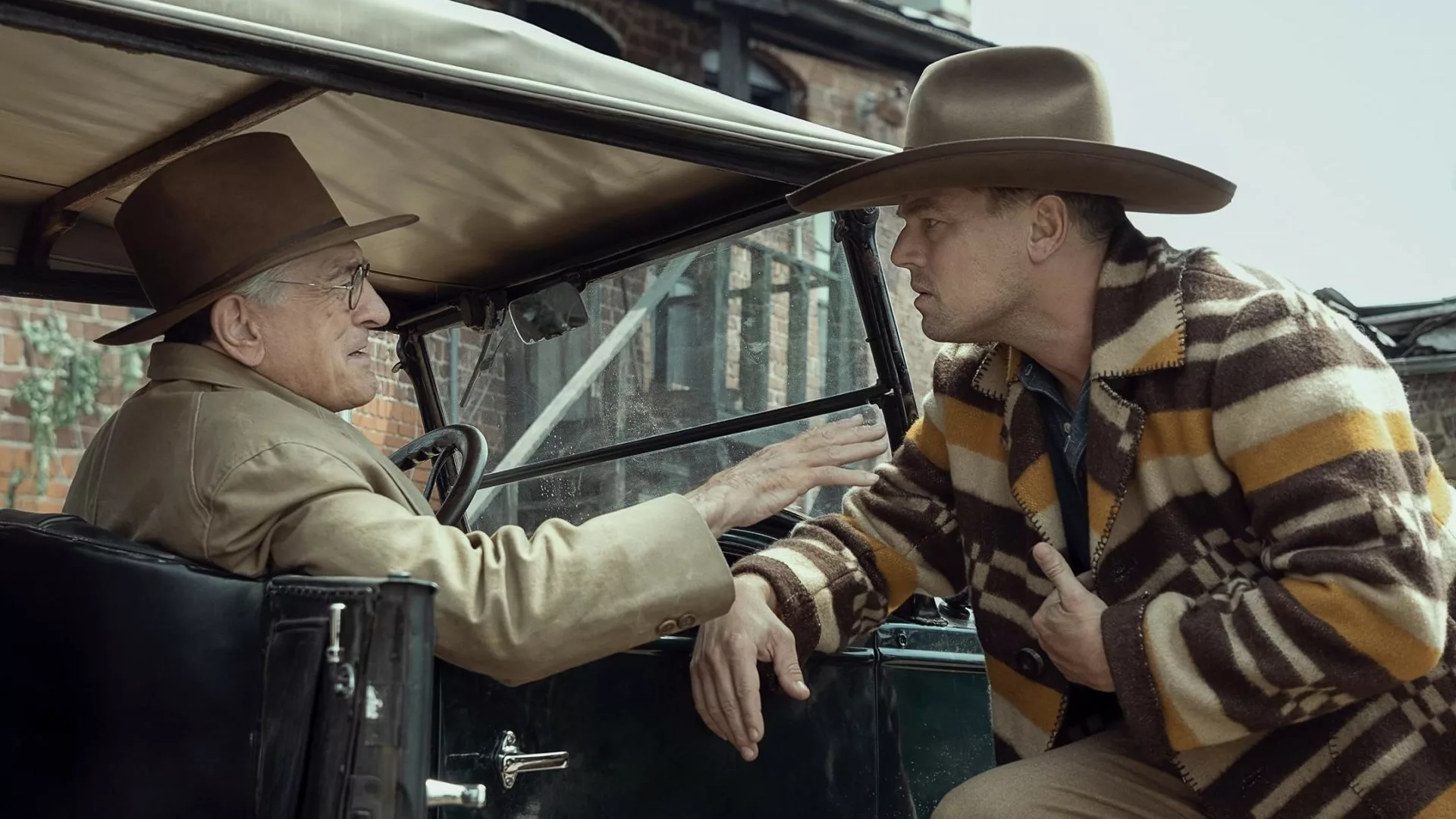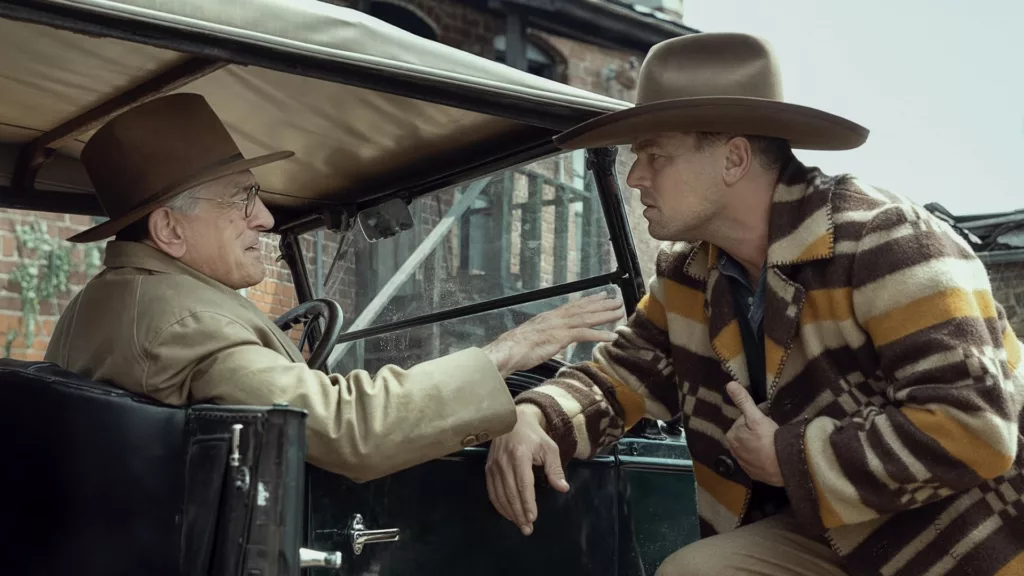 The film shares DNA with classics like Goodfellas and Casino in its operatic portrayal of violence and moral chaos. DeNiro's chilling Uncle Hale fits right alongside career-defining Scorsese antagonists like Taxi Driver's Travis Bickle. And DiCaprio's morally tortured Ernest echoes similar Scorsese anti-heroes fighting their inner demons.
But while revisiting mafia movie tropes, Scorsese also expands his canvas. The Oklahoma vistas provide a fresh setting, granting a poetic Western grandeur. And centering Native American perspectives, however imperfectly, shows new ambition to address diverse stories of marginalization. This ranks among his most visually ambitious and narratively expansive works.
Killers of the Flower Moon feels like an elegy, full of reflections on aging, regret, and the rippling impact of actions. Scorsese's signature themes distill here with mournful resonance. The film drifts at times, but so do its conflicted characters. For fans, it provides a haunting summation and intriguing new direction by one of cinema's masters.
While falling short of Scorsese's absolute heights like Taxi Driver or Goodfellas, Killers of the Flower Moon will be remembered fondly in his canon for its craft, performances and sobering message. It lacks that final transcendent spark, but the ambition remains. No living director fosters reflection on morality and violence with such thought-provoking richness.
A Somber and Flawed but Worthwhile Entry in Scorsese's Canon
While not without issues, Killers of the Flower Moon succeeds more often than not as a sobering dramatization of a disgraceful injustice in American history. Scorsese's craftsmanship shines through in the gorgeous cinematography and production design that transport audiences back to 1920s Oklahoma. And the performances, especially from stalwarts DiCaprio and DeNiro, provide gripping emotional throughlines. But the film falls short of greatness by not fully conveying the perspective and experiences of the Osage community at its core. Their story serves as a springboard for themes of greed and corruption rather than an intimate study of lives impacted by cruelty.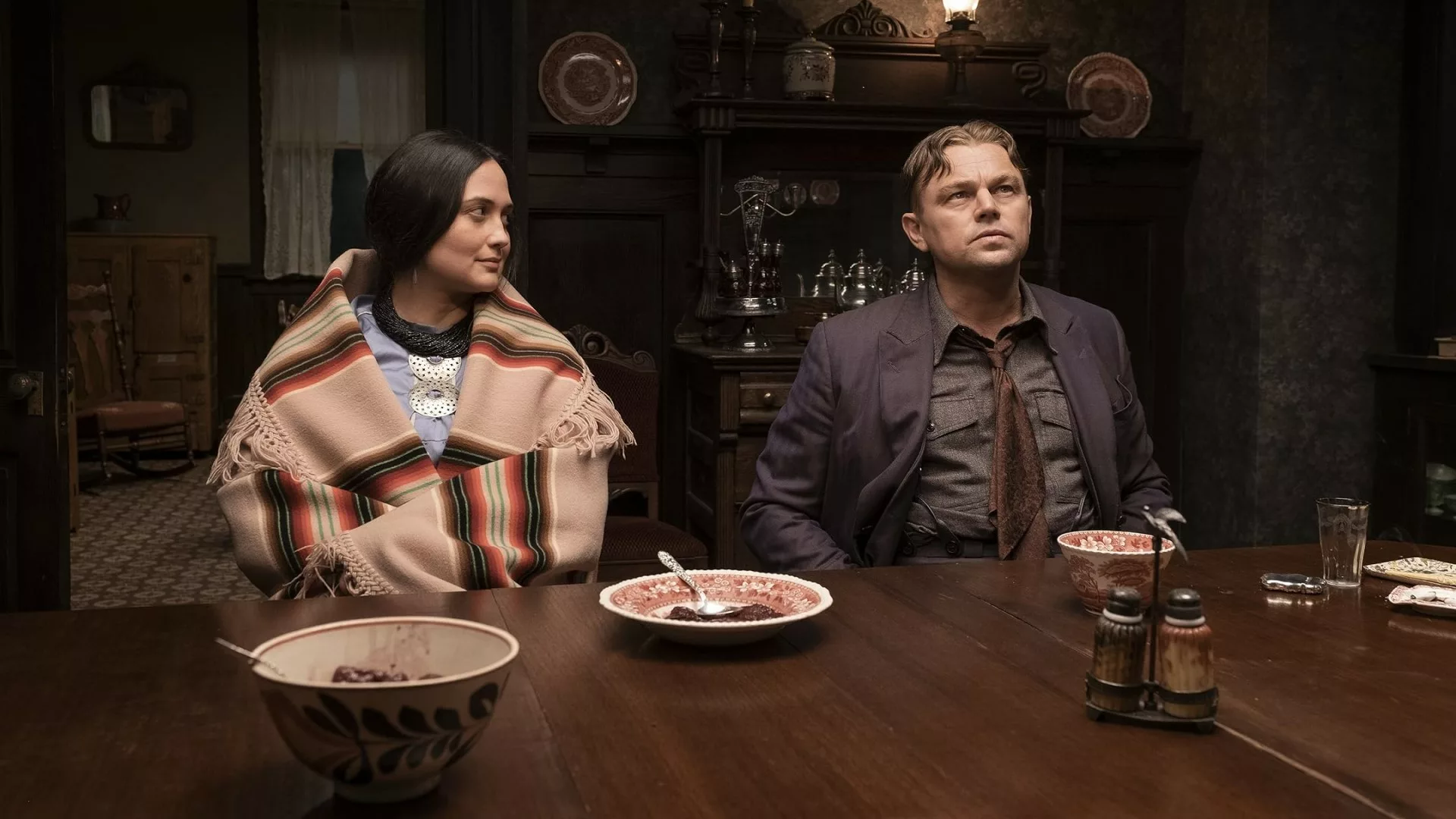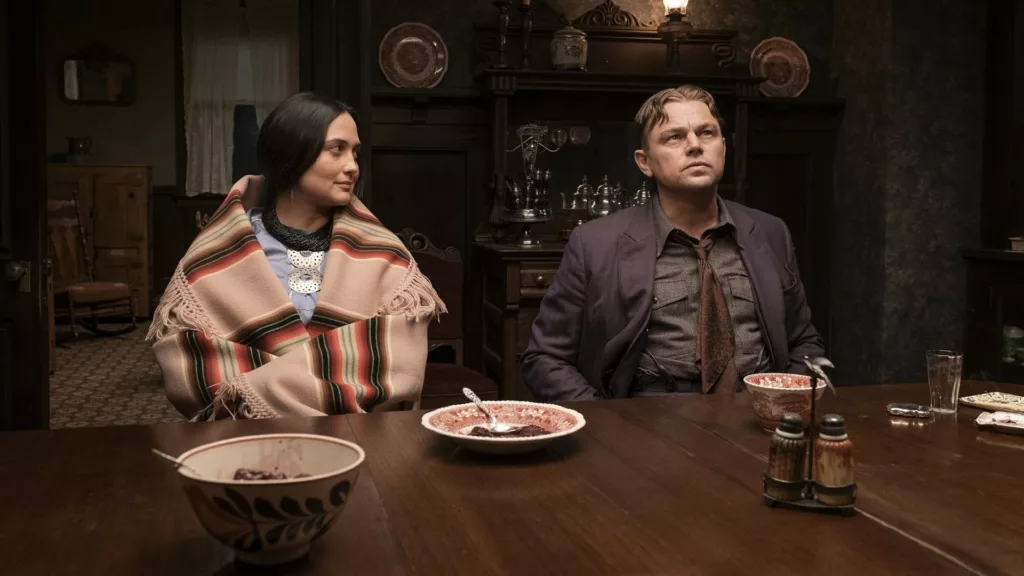 Still, Scorsese deserves praise for bringing wider attention to these overlooked events and era. Killers of the Flower Moon sheds light on the shameful treatment of Native Americans even in more recent times, beyond just the horrors of manifest destiny centuries ago. The film's messages about the cyclical nature of humans prioritizing profit over people ring resonant. While imperfect, it adds a sobering chapter to Scorsese's career-spanning exploration of morality and violence.
The film should garner some awards attention, especially in technical categories like cinematography, production design, and costumes. Acting nods for DiCaprio, DeNiro and Gladstone feel probable as well. But its uneven execution likely prevents Best Picture recognition, unlike some past Scorsese historical dramas. Critical reception seems similarly muted but respectful.
Audiences will be drawn in by the A-list cast and Scorsese's reputation as a master filmmaker. But the challenging runtime and somber pacing may limit its mainstream appeal. The film requires attentive viewing, and the tragedy at its core makes it difficult to enjoy as casual entertainment. Its box office prospects appear modest but solid.
Ultimately, while failing to reach masterpiece status, Killers of the Flower Moon succeeds as a respectable late-career effort from one of cinema's greats. Scorsese shines his compassionate lens on an ugly legacy of exploitation. The film could have benefitted from a shift in perspective, but its production values astound. For those intrigued by the shocking true events or Scorsese's work, Killers of the Flower Moon merits a watch despite its shortcomings. Just temper expectations slightly, and brace for some grim sights. The history is essential, but the telling could go deeper.
The Review
Killers of the Flower Moon
Killers of the Flower Moon is an ambitious and well-crafted dramatization of a disturbing real-life tragedy. Scorsese's meticulous direction vividly brings this hidden history to the screen, and DiCaprio and DeNiro deliver outstanding performances as profoundly flawed men. While the film could have benefitted from a deeper exploration of the Osage perspective, it succeeds as a somber condemnation of the greed and prejudice that enabled these horrors. The stunning cinematography transports audiences back in time, even if the characters don't fully come alive. An imperfect but worthwhile entry in Scorsese's revered canon.
PROS
Outstanding performances by Leonardo DiCaprio and Robert DeNiro.
Meticulous direction and craftsmanship by Martin Scorsese.
Stunning cinematography and production design that transport viewers to 1920s Oklahoma.
Gripping portrayal of a real-life historical tragedy.
Thought-provoking exploration of themes like greed and prejudice.
Relevant social commentary with connections to modern-day issues.
Awards-worthy technical aspects, including cinematography and costumes.
CONS
Limited exploration of the Osage perspective and experiences.
Somber pacing and challenging runtime.
Storytelling could have delved deeper into character development.
Lack of narrative surprises in the plot.
The film's ambition might not appeal to all mainstream audiences.