"The Good Mother" is a recent cinematic release that delves into the complexities of motherhood, grief, and the drug crisis. Released in theaters in 2023, this film is set against the backdrop of Albany, New York, painting a somber picture of modern challenges.
The story revolves around Marissa Bennings, portrayed by two-time Oscar winner Hilary Swank. Marissa is a journalist battling personal demons, including alcoholism, following the tragic death of her estranged son, Michael. The narrative takes a turn when Marissa confronts Michael's pregnant girlfriend, Paige, played by Olivia Cooke. Their interactions, filled with blame and grief, form the crux of the movie.
Other notable cast members include Jack Reynor, who plays Toby, Marissa's other son and a policeman, and Hopper Penn, who takes on the role of Ducky, a character deeply entwined in the drug subplot of the story. In essence, "The Good Mother" is a tale of loss, responsibility, and the lengths a mother might go to seek answers and justice. Stay tuned as in our "The Good Mother" review we will see if it is worth watching or not.
Synopsis of "The Good Mother"
"The Good Mother" focuses on Marissa Bennings, played brilliantly by Hilary Swank. Marissa is a journalist who was once very successful, but now struggles with alcoholism. She also has complicated relationships with her two sons.
Her eldest, Toby, works as a police officer in Albany. Played by Jack Reynor, Toby tries his best to uphold strong values in his work, despite the challenges of the job. Unfortunately, Marissa's younger son Michael has long battled drug addiction. He became estranged from both Marissa and Toby as a result.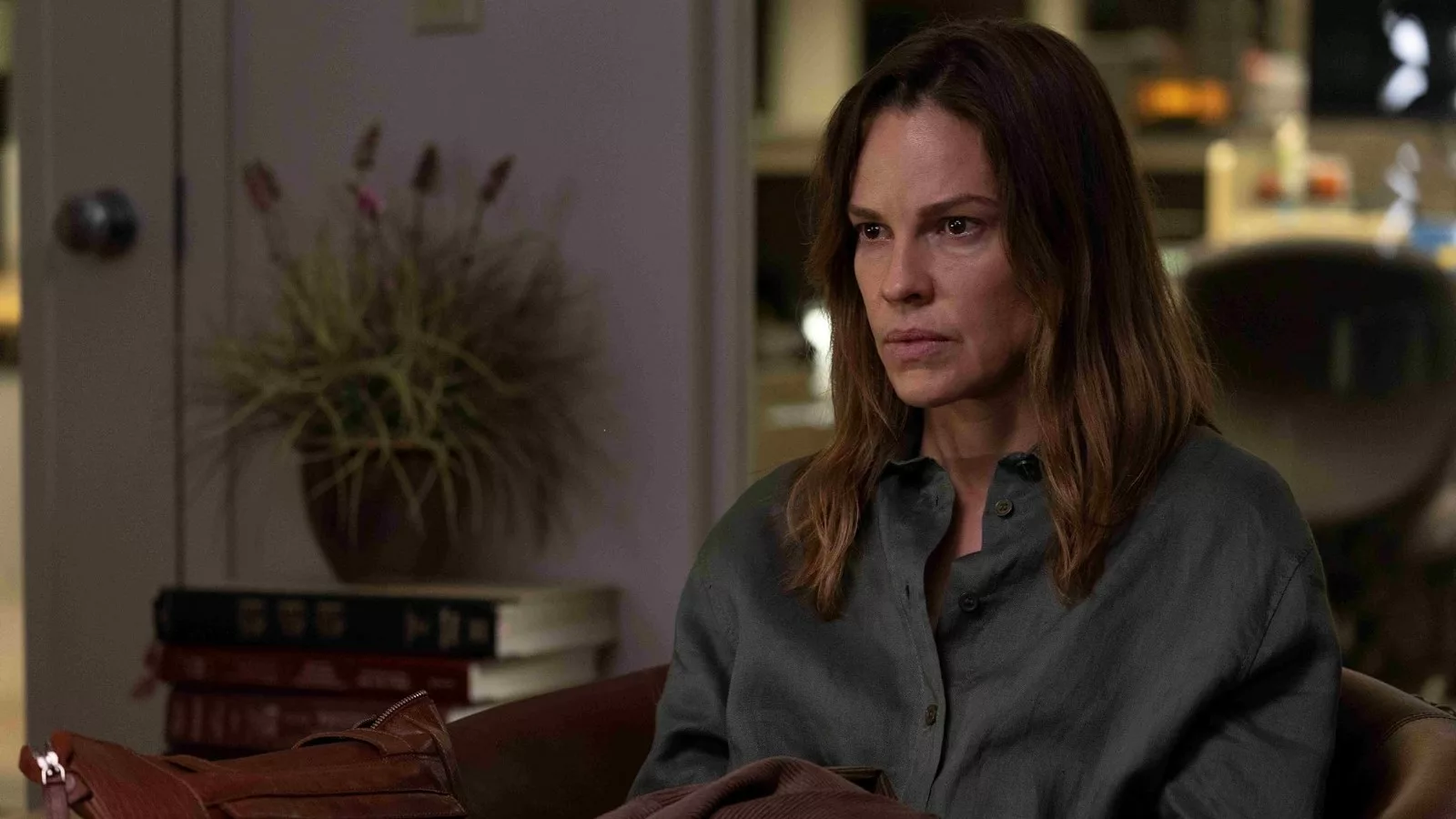 Tragedy strikes when Michael suddenly passes away due to issues related to his drug use. Marissa is overwhelmed with grief and guilt over Michael's death, left with many unanswered questions. The situation is made even more difficult when Michael's girlfriend Paige, portrayed by Olivia Cooke, reveals she is pregnant. Paige first meets Marissa at Michael's funeral, where Marissa unfairly lashes out by blaming Paige for Michael's addiction and demise.
However, as the story progresses, Marissa and Paige find common ground in their desperation for answers about Michael's life and the circumstances of his passing, especially regarding a dangerous drug called "mother's milk." Their shared sorrow and need for closure compel them to set aside their initial hostility. They embark together on a journey to uncover the mysteries surrounding Michael, even as the film examines profoundly the bonds of motherhood, the ravages of addiction, and how far people will go for truth.
Assessing the Cast of "The Good Mother"
Hilary Swank takes on the central role of Marissa Bennings in "The Good Mother." Swank, a two-time Oscar winner for her roles in "Boys Don't Cry" and "Million Dollar Baby," brings a depth of experience to the character. Marissa, a journalist battling alcoholism and personal loss, is a complex character, and Swank's portrayal is both intense and nuanced. Her past accolades speak volumes about her acting prowess, and in this film, she once again showcases her ability to delve deep into the psyche of her character, making Marissa's pain and determination palpable to the audience.
Olivia Cooke plays the role of Paige, Michael's pregnant girlfriend. Cooke's portrayal of Paige is layered, reflecting the character's own struggles and vulnerabilities. Initially introduced as a point of contention for Marissa, Paige's character evolves as the story progresses. The dynamics between Marissa and Paige are tense, filled with blame and grief. However, as they unite in their quest for answers, there's a noticeable shift in their relationship. Cooke effectively captures the transformation of Paige from a defensive girlfriend to a determined ally.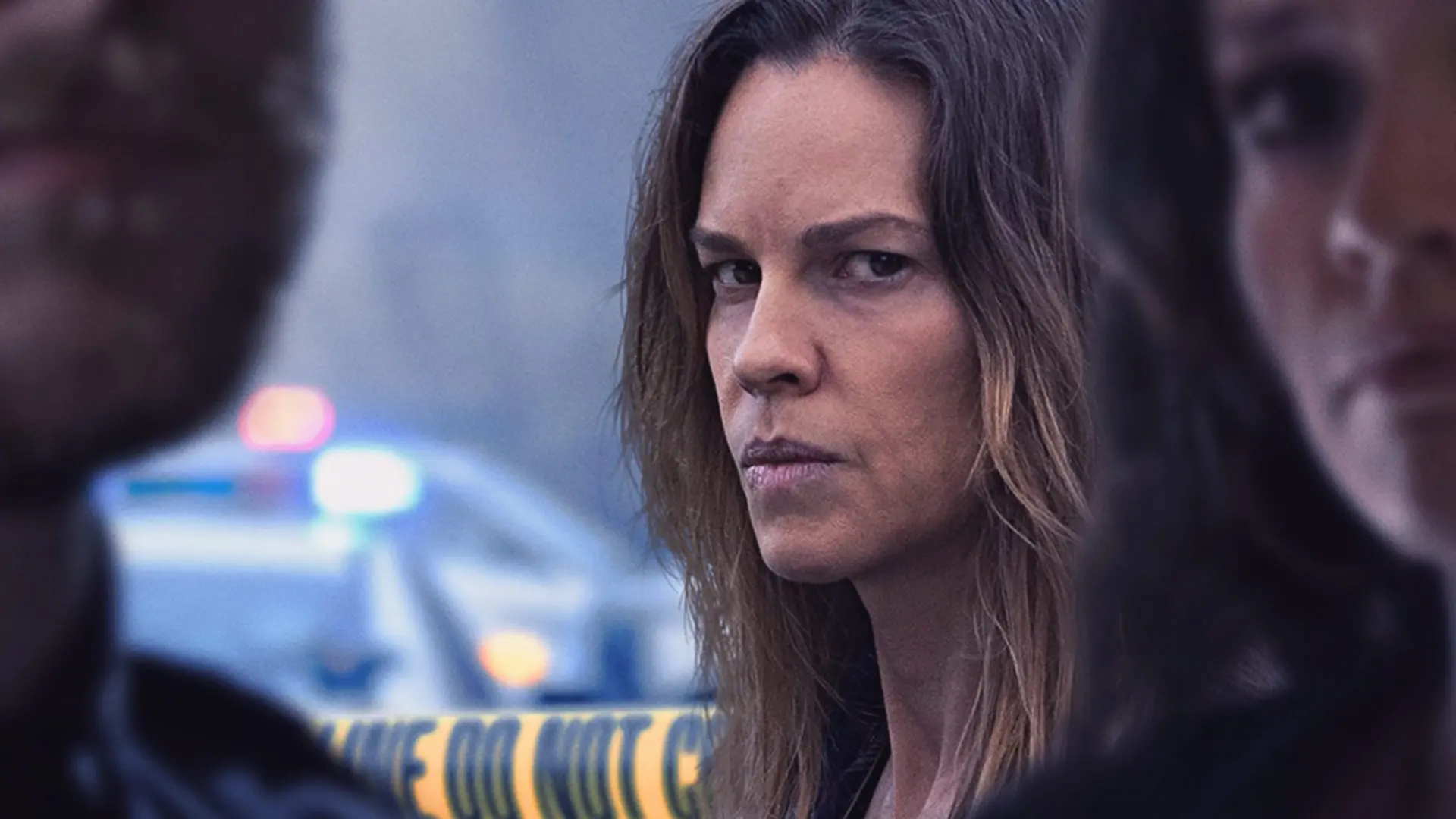 Supporting the lead actresses are notable performances from the rest of the cast. Jack Reynor, as Toby, Marissa's surviving son, delivers a commendable performance. Toby's character is caught between his duty as a policeman and his loyalty to his family, and Reynor portrays this internal conflict convincingly. Another standout is Hopper Penn, who plays Ducky. Ducky is deeply involved in the drug subplot, and Penn's portrayal adds depth to the narrative, highlighting the dangers and consequences of the drug world.
The supporting cast's performances are integral to the movie's narrative, providing context and depth to the main storyline. Their interactions with the lead characters add layers to the plot, making the story more engaging and relatable.
In analyzing the overall performances, it's evident that the cast has put in considerable effort to bring authenticity to their roles. Swank's portrayal of Marissa is both powerful and moving, capturing the essence of a mother's grief and determination. Cooke, on the other hand, brings a fresh perspective, portraying the complexities of a young woman caught in a web of blame and tragedy. The supporting actors, especially Reynor and Penn, complement the lead performances, ensuring that the narrative remains cohesive and impactful.
Dissecting the Direction and Visuals of "The Good Mother"
Miles Joris-Peyrafitte helms "The Good Mother," bringing his distinct directorial style to the fore. His approach to the film is evident in the way he intricately weaves the narrative, focusing on the emotional depth of the characters while also highlighting the broader societal issues at play. Joris-Peyrafitte's direction emphasizes the complexities of motherhood, grief, and the drug crisis, ensuring that the audience remains engaged throughout.
A significant aspect of the film's visual appeal is its setting in Albany, New York. The city's portrayal is not just as a backdrop but as a character in itself. The somber and bleak atmosphere of Albany mirrors the movie's dark themes, adding layers to the narrative. The dank gray of the city, with its no-hope aura, seeps into every scene, making the struggles of the characters even more palpable. This visual representation underscores the challenges faced by the characters, making Albany an integral part of the story.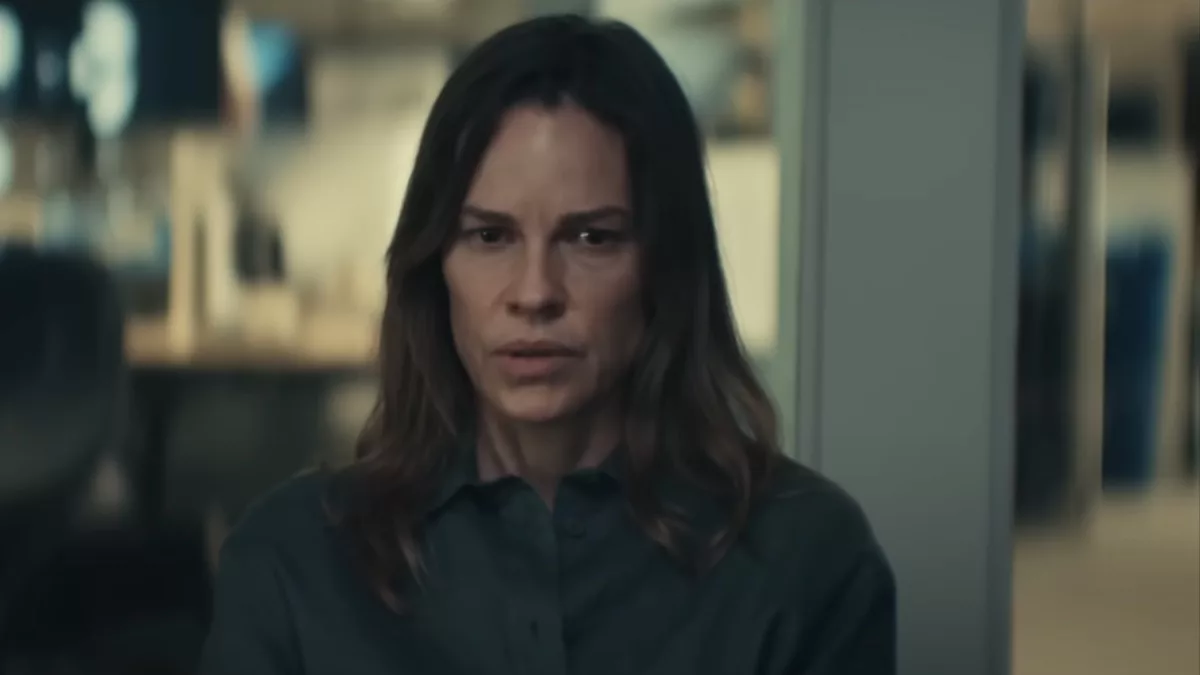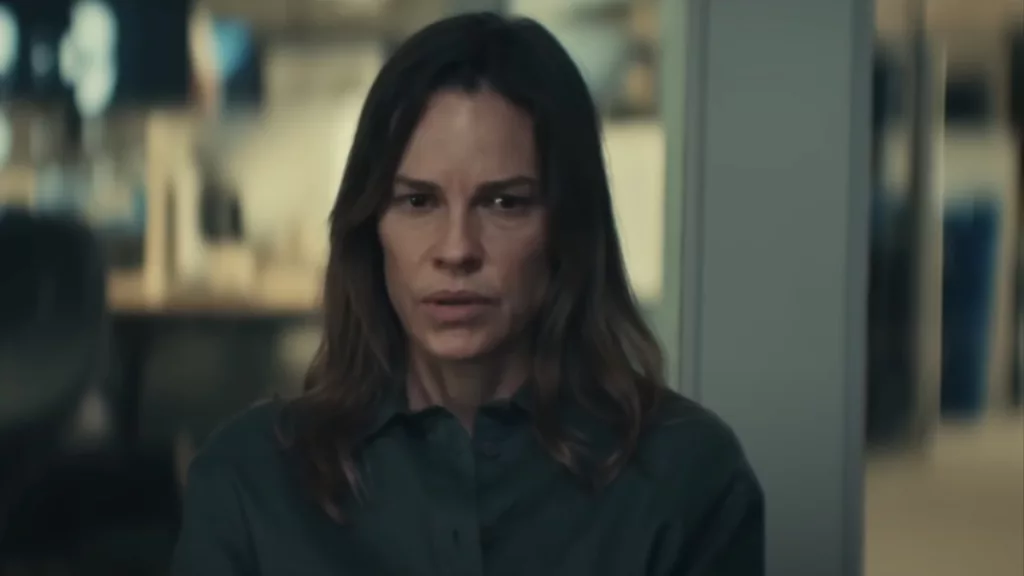 Comparing "The Good Mother" to Joris-Peyrafitte's previous works offers insights into his evolution as a director. His 2016 Sundance debut, "As You Are," showcased his ability to delve deep into character relationships and societal issues. However, with "The Good Mother," while he retains his focus on character dynamics, there's a noticeable shift towards a more somber and gritty narrative.
Some critics have pointed out that Joris-Peyrafitte's direction in this film leans more towards artistic pretension, especially when compared to his earlier works like "Dreamland," where he managed to capture the essence of the Dust Bowl tragedy without losing the narrative's momentum.
Delving into the Core Themes of "The Good Mother"
At its heart, "The Good Mother" explores several intertwining themes that give the story depth and meaning. These themes not only propel the plot but provide meaningful commentary on societal issues we all face.
Motherhood lies at the center of the film. Through Marissa's journey, we see the complex realities of being a mother. Her interactions with her sons, especially after Michael's passing, highlight the challenges and duties that come with motherhood. The evolving relationship between Marissa and Paige also offers nuanced insight into maternal instincts, responsibility, and how far a mother will go to find justice for her child.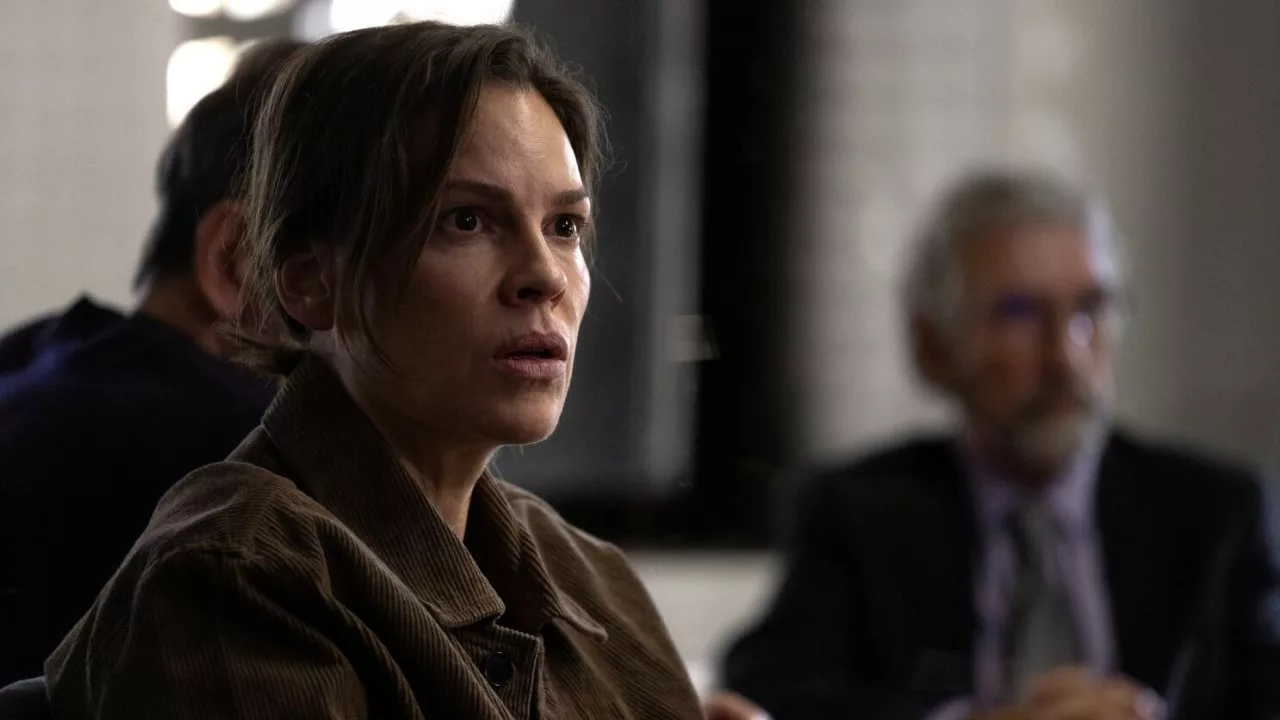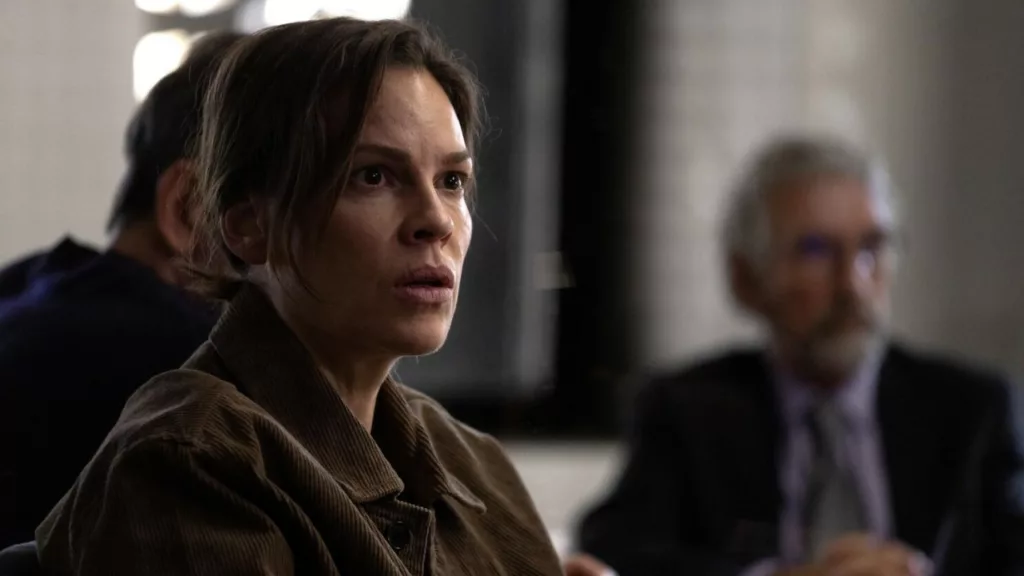 Another pivotal theme is the devastating drug crisis. The film introduces a dangerous new drug called "Mother's Milk," a potent mix of heroin and fentanyl. Its ominous name says so much – that even nurturing motherhood has been corrupted by the deadliness of addiction. It serves as a stark reminder of the impact of drugs on families and communities today.
Grief is also a constant emotion in the film. Marissa's agony over Michael's death shapes her every move, portraying grief as raw and unfiltered turmoil. Linked to this is addiction, as Marissa turns to alcohol to cope – highlighting the challenges faced by many dealing with loss. The film also shows unflinchingly how addiction destroys lives and relationships.
Finally, "The Good Mother" sheds light on modern issues through its characters. Marissa and Paige feel like victims of today's disconnected, fast-paced world. The bleak setting underscores the sense of hopelessness many experience in current times. Through exploring motherhood, addiction, grief, and modern struggles, the film offers a poignant comment on the human experience and issues at the heart of society.
Contrasting "The Good Mother" with Cinematic Counterparts
To fully appreciate "The Good Mother," it helps to see how it relates to and differs from other movies tackling similar themes. Films about family relationships challenged by tragedy, loss, and addiction – like "Ordinary People" and "Ben is Back" – offer parallels to "The Good Mother" in their exploration of these complex topics. Movies like "Mommy" and "Tully" also provide unique angles on the ever-evolving experience of motherhood.
What distinguishes this film, though, is its depiction of setting and interweaving of societal issues like the drug crisis. Its grim portrait of Albany adds nuanced layers by reflecting modern struggles and despair.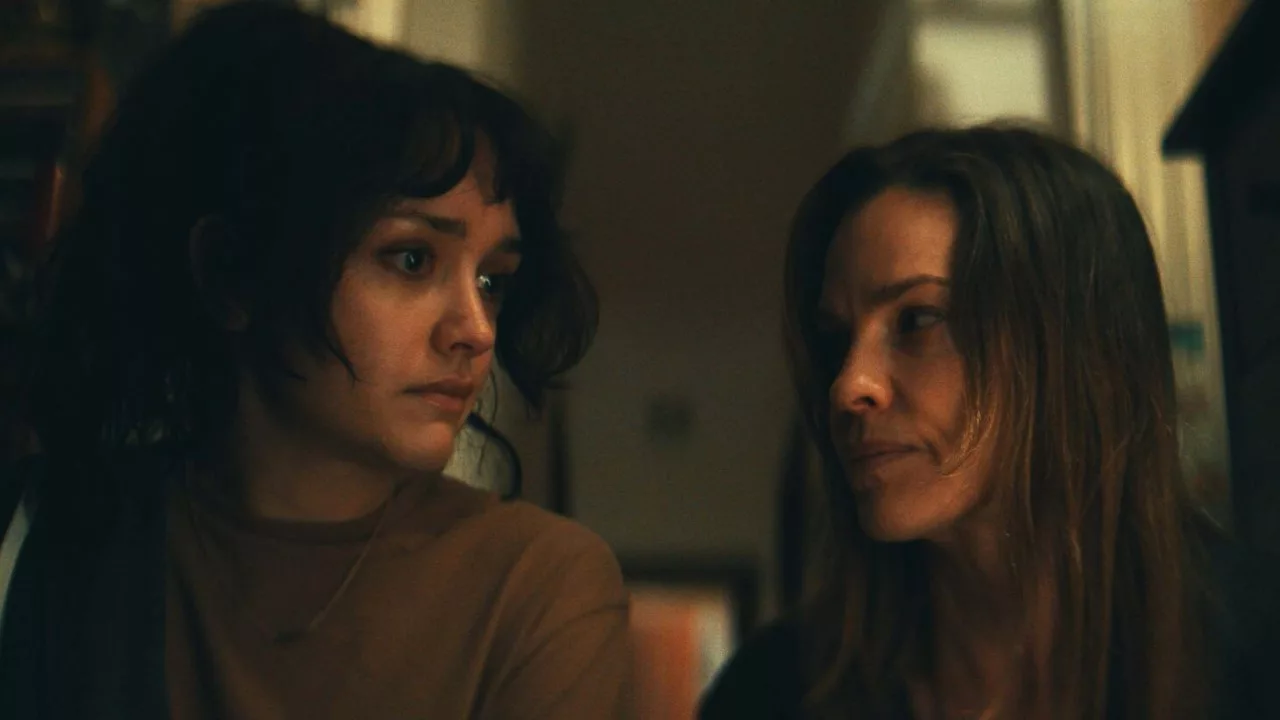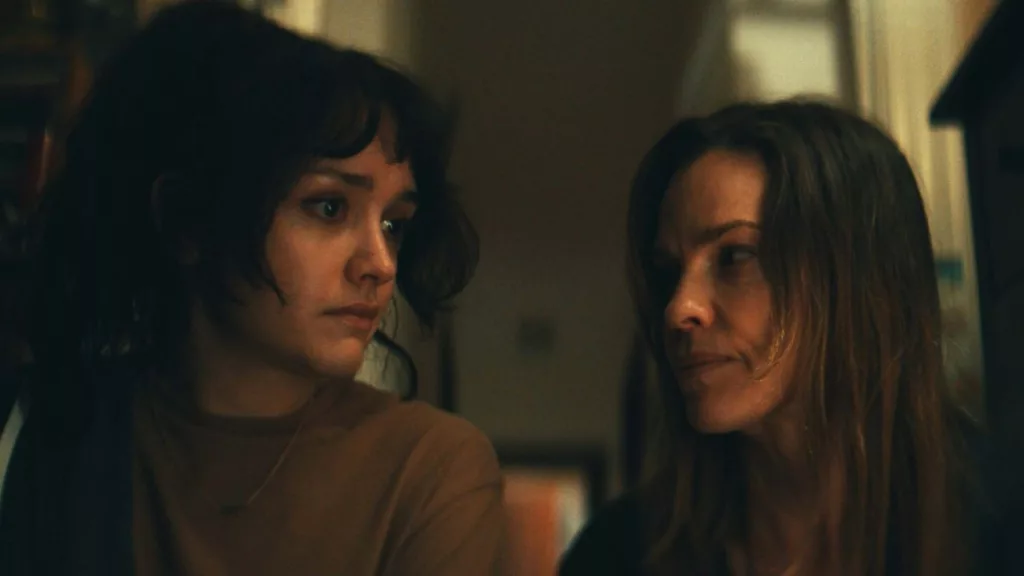 That said, some critique that while "The Good Mother" touches on resonant themes, it doesn't quite maximize its potential compared to other films in the genre. A few feel the characters and narrative could have added even more depth.
In the end, though its setting and focus on current issues give it a singular identity, opinions vary on its overall impact relative to movies exploring similar subject matter. It has clear strengths but room left, some feel, to more fully realize its compelling themes. Overall, diverse views make thoughtful comparison to its peers part of understanding this moving story.
Dive into the World of Paranormal Comedy-Drama: Immerse yourself in the intriguing and peculiar story showcased in our comprehensive review of "Nandor Fodor and the Talking Mongoose." This unique film, starring Simon Pegg, brings a piece of 1930s paranormal folklore to life, offering viewers a blend of comedy, drama, and mystery. Don't miss out on understanding the nuances and charm of this eccentric cinematic journey – explore our in-depth analysis and review.
Final Thoughts on "The Good Mother"
"The Good Mother" takes a deep, unflinching look at motherhood, grief, and societal struggles through its compelling characters and setting in Albany. Led by a powerful performance from Hilary Swank as Marissa Bennings, the film paints a somber portrait of the challenges these women face. It provides insightful commentary on issues like addiction and the bond between a mother and child.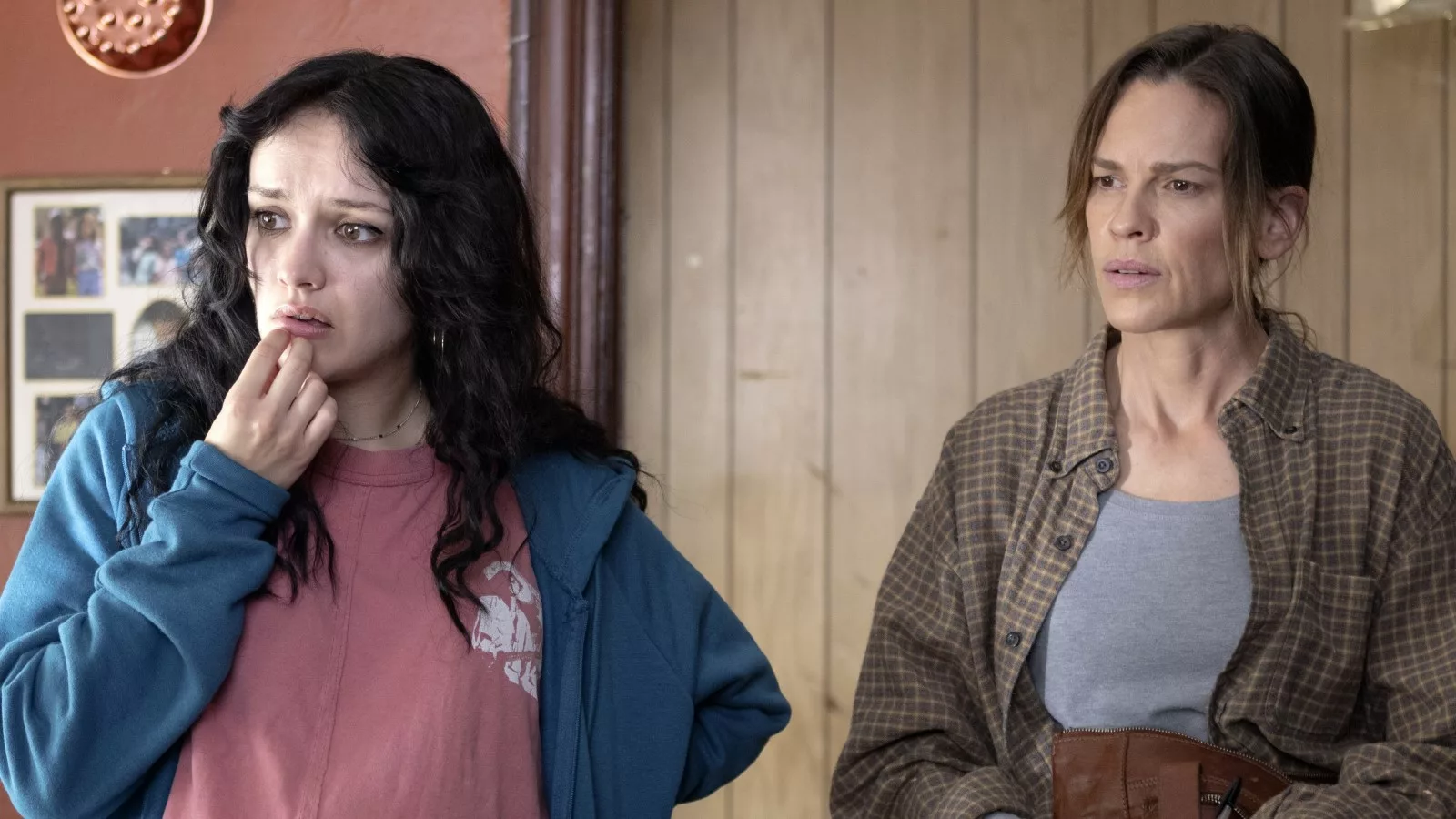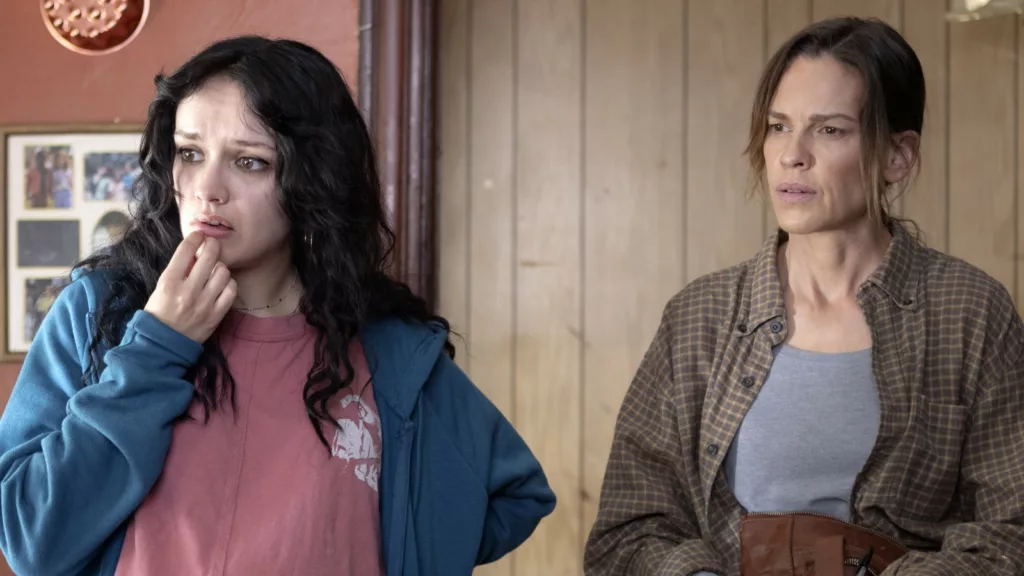 The entire cast, especially Olivia Cooke, bring these real, complex individuals to life with nuanced performances. Supporting roles from Jack Reynor and Hopper Penn further enhance the atmospheric narrative.
Of course, as with any artistic work, reasonable opinions may vary on certain elements. While it explores universally resonant themes, some may feel individual storylines or characters could have been developed even more fully.
Overall, this movie offers much to appreciate for those seeking an intimate look at relationships challenged by loss and societal issues. However, viewers in the mood for a lighter cinematic experience likely have other options that better suit their tastes. For thoughtful insight into motherhood and the pressing problems faced by families today, "The Good Mother" provides affecting perspectives worth considering.
The Review
The Good Mother
"The Good Mother" is a poignant exploration of motherhood, grief, and societal challenges, bolstered by strong performances from its lead cast. While the film offers a compelling narrative and touches upon relevant themes, certain aspects might not resonate with all viewers. It's a movie that demands attention and introspection, making it a worthwhile watch for those seeking depth in cinema.
PROS
Strong performances, especially from Hilary Swank and Olivia Cooke.
Thought-provoking exploration of motherhood and grief.
Unique portrayal of Albany, New York, adding depth to the narrative.
Tackles relevant societal issues, including the drug crisis.
Complex character dynamics, particularly between Marissa and Paige.
CONS
Some narrative aspects might come across as lacking or overdone.
The film's somber tone might not appeal to all viewers.
Direction, at times, leans towards artistic pretension.
Pacing issues, making certain parts feel longer than necessary.
Lack of depth in some supporting characters.