Based on the peculiar true events surrounding a "talking mongoose" in 1930s England, Nandor Fodor and the Talking Mongoose is a new comedy-drama that brings this bizarre piece of folklore to life. We follow Simon Pegg as Dr. Nandor Fodor, a skeptical Hungarian paranormal investigator who travels to the remote Isle of Man to look into reports of a chatty cryptid named Gef. Accompanied by his dutiful assistant Anne (Minnie Driver), Fodor interacts with the local townspeople and farm family who claim to hear Gef's distinct voice, harbor superstitious beliefs about his powers, and spin fantastical tales of his antics.
As Fodor gathers clues and attempts to decipher trickery from reality, we journey along with his quest for the truth in this eccentric small town. Neil Gaiman adds color as the voice of Gef, while Christopher Lloyd appears as a fellow investigator with unconventional theories. Writer-director Adam Sigal steeps the film in 1930s period detail and pastoral Irish countryside to fully transport us into the mysteries of the case.
With Pegg leading the way, Nandor Fodor and the Talking Mongoose promises an offbeat trip into the unknown, blurred lines between reality and belief, and the lasting fascination with unexplained phenomena. Weaving real investigative efforts with creative liberties, this film brings alive a legendary curio of paranormal folklore. Suspend your disbelief and enjoy a whimsical tale as we review the charms, flaws, and final verdict on whether this quirky comedy fulfills the promise of its bizarre backstory.
Journey to the Isle of Mystery
The film opens on the remote Isle of Man in the 1930s, where superstitions and folklore still thrive among the pastoral villages and rolling green countryside. We meet the well-to-do Irving family on their farm, who have spun fanciful tales about their new "pet" – a talking mongoose named Gef who cryptically speaks to them from inside the walls and rafters. Amused locals share wild stories of Gef's antics, though skeptic Dr. Nandor Fodor believes a hoax is afoot. A renowned paranormal investigator, Fodor travels from London to the island alongside his endlessly patient assistant Anne, seeking to get to the bottom of the mystery.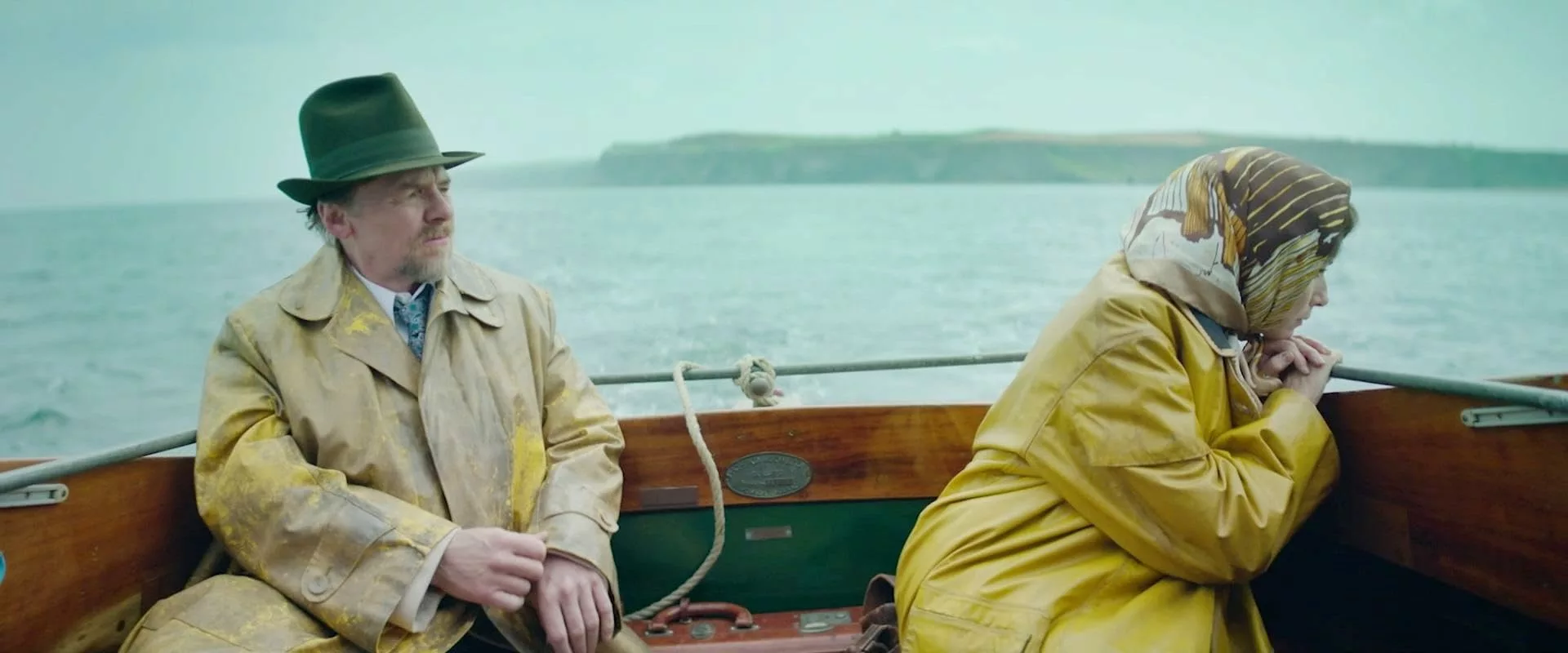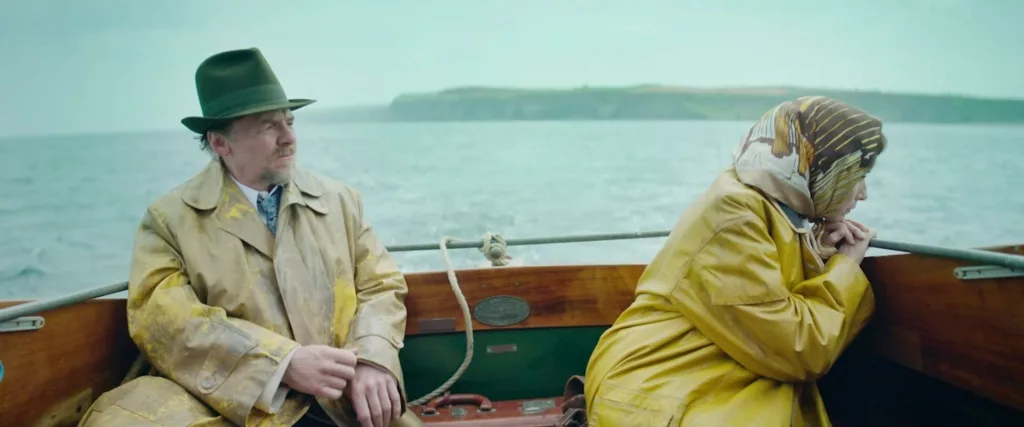 Fodor first crosses paths with aging investigator Dr. Harry Price, who piques his interest in the case but also rattles Fodor's staunch rationality. After perusing Mr. Irving's far-fetched journal, Fodor remains convinced that Gef is merely a prank staged by attention-seeking farmers. However, upon meeting the kindly Irving family, Fodor is surprised to find no clear profit motive or evidence of deliberate deceit. They genuinely believe that a supernatural creature lives among them. During his continued investigation around town, Fodor gathers clues that point to the family's daughter Voirrey, an accomplished ventriloquist who could easily throw her voice as Gef.
While seeking proof of this theory, Fodor experiences increasingly bizarre happenings that he struggles to explain. Hearing the elfin, wise-cracking voice of Gef himself, portrayed by Neil Gaiman, Fodor is unnerved when the creature reveals personal details that shock him to his core. As he reexamines the layered, contradictory evidence, Fodor realizes the case may be far stranger than he anticipated. With bemused guidance from Anne, who takes more open-minded approaches to scenarios beyond human logic, Fodor persists in his diligent detective work to decipher trick from truth. Just when Fodor believes the puzzle is solved, another twist sends him spiraling back down the rabbit hole of doubt.
Confronting the Blurred Lines Between Reason and Belief
At its core, Nandor Fodor and the Talking Mongoose delves into the central question of where reason ends and belief begins. Through Fodor's quest to rationally explain Gef, the film explores the nature of reality and the faults in human perception. Disillusioned by unanswered questions, Fodor clings to logic and evidence. The townspeople, conversely, eagerly accept supernatural explanations. The film balances humor with philosophical sincerity as Fodor's unwavering skepticism is challenged.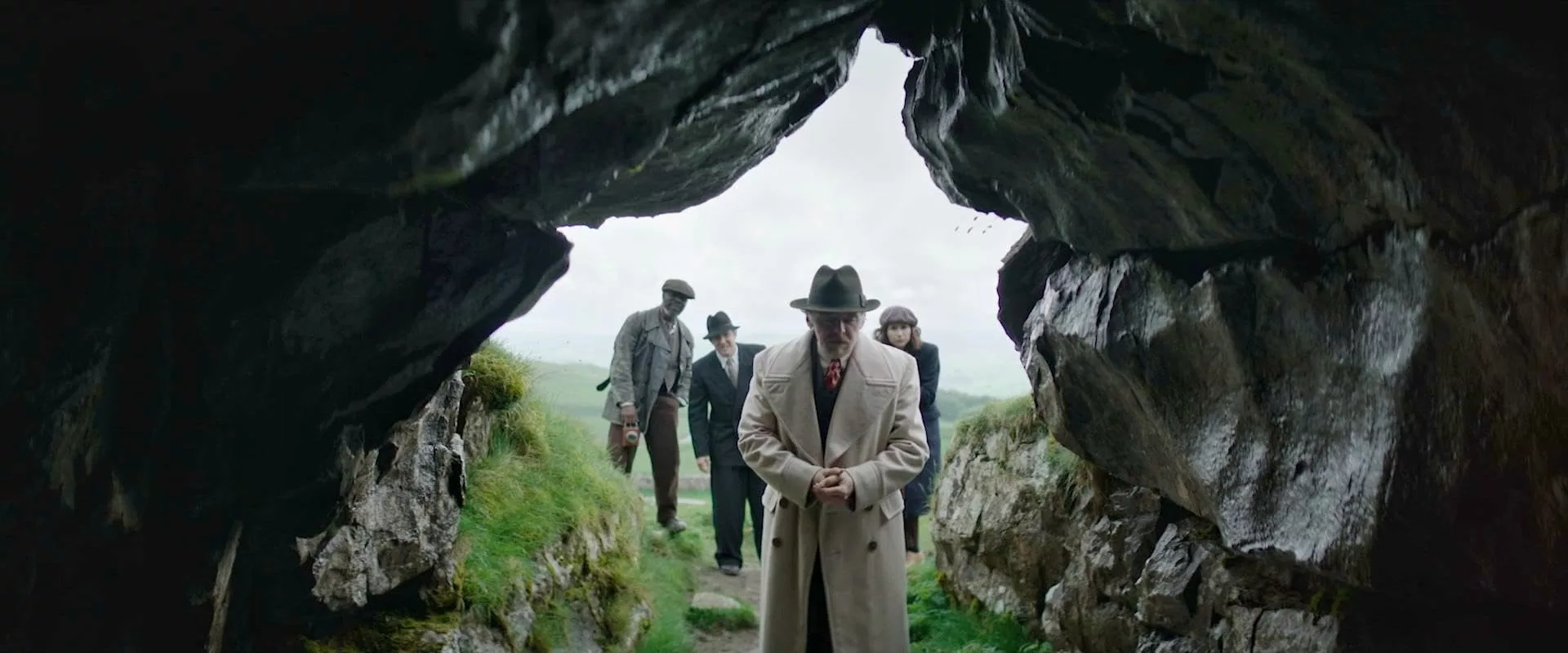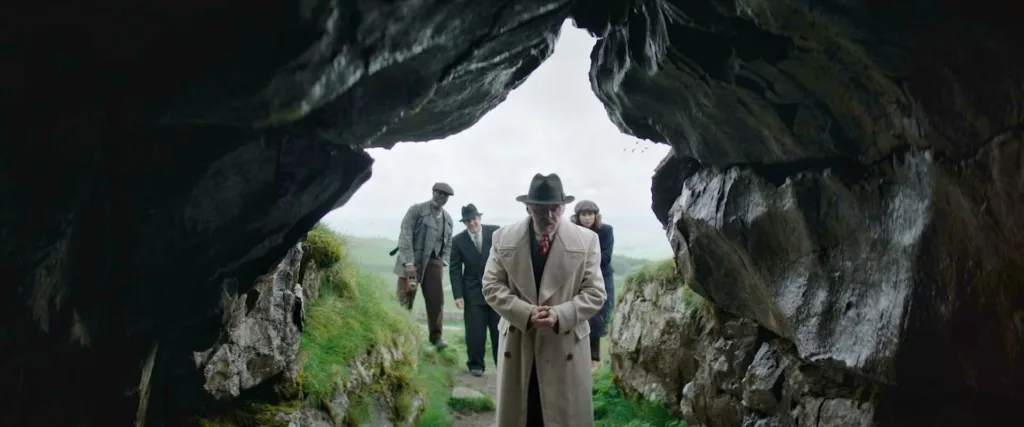 Period details transport us to a 1930s Isle of Man populated by quirky villagers with eccentric perspectives. Cinematography captures the misty moors and pastoral charm of this remote island locale where age-old folklore still thrives. Flashbacks provide insight into Fodor's preconceptions, shaped by past cases of debunked hoaxes and paranormal trickery. Yet the island itself seems to push against Fodor's binary notions of truth and illusion.
In clever, carefully crafted dialogue, the film probes at what we accept as real versus written off as delusion. Gaiman's impish Gef embodies this ambiguity, his playful tone and preternatural knowledge testing the boundaries of possibility. While the story features plenty of dry, subtle humor as Fodor rolls his eyes at each new incredulity, an undercurrent of gravitas runs throughout the philosophical ruminations. We are left to wonder whether Gef is a symptom of irrational belief or a living, breathing challenge to the limitations of human reason.
As Fodor doggedly seeks a definitive answer amidst the contradictory clues, the film reveals that sometimes truth lies not in explanation, but acceptance of life's uncertainties. With whimsical flair and intelligent reflection, Nandor Fodor and the Talking Mongoose succeeds in blurring the lines between the real and surreal, prodding at the mysteries that lie beyond the grasp of our comprehension.
A Pitch-Perfect Cast Brings Life to This Quirky World
Leading the film with wit and subtlety, Simon Pegg is perfectly cast as the pragmatic and skeptical Dr. Nandor Fodor. Pegg embodies the 1930s investigator's sharp intellect and dry humor as Fodor grills witnesses and rolls his eyes at each new implausible twist. Yet beneath Fodor's stoic exterior, Pegg also portrays the researcher's creeping self-doubt and unraveling worldview as his logic is tested. Fodor's quest for hard evidence collides with the inexplicable, and Pegg navigates this tension masterfully.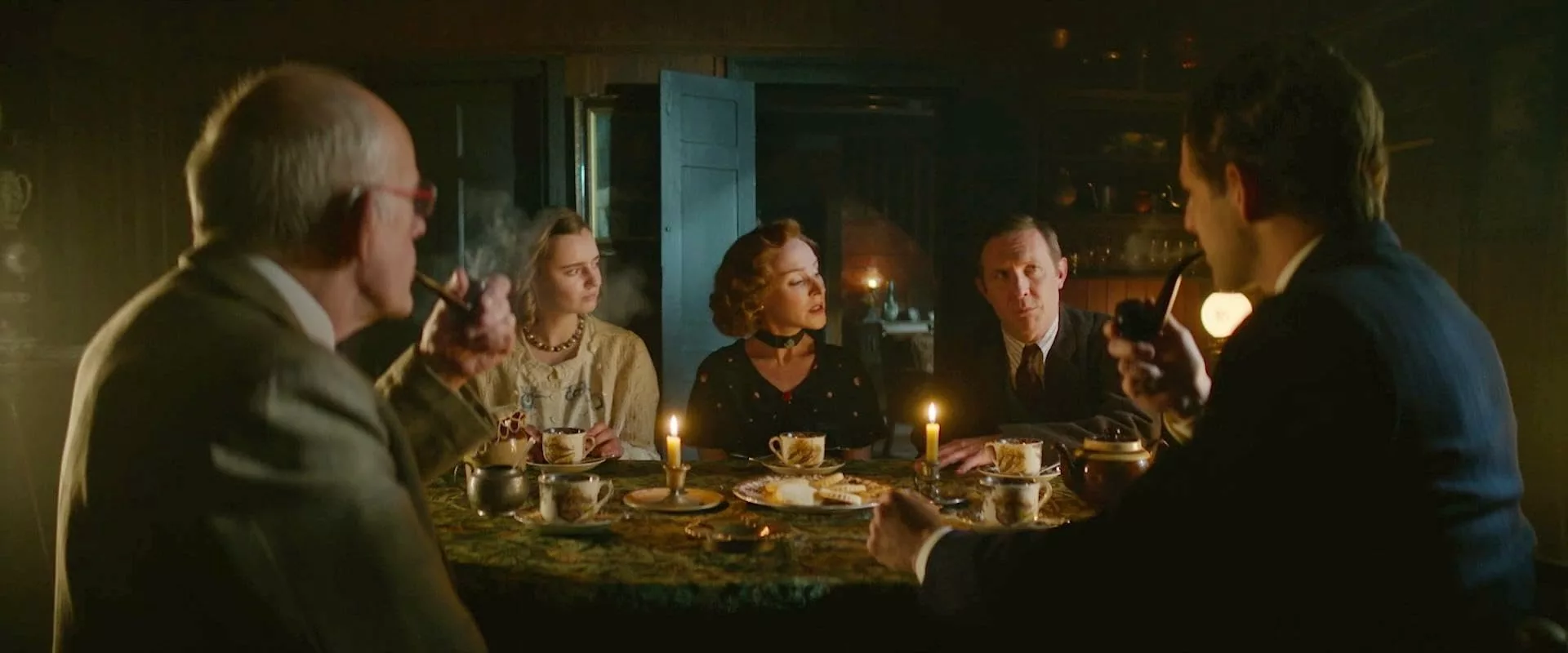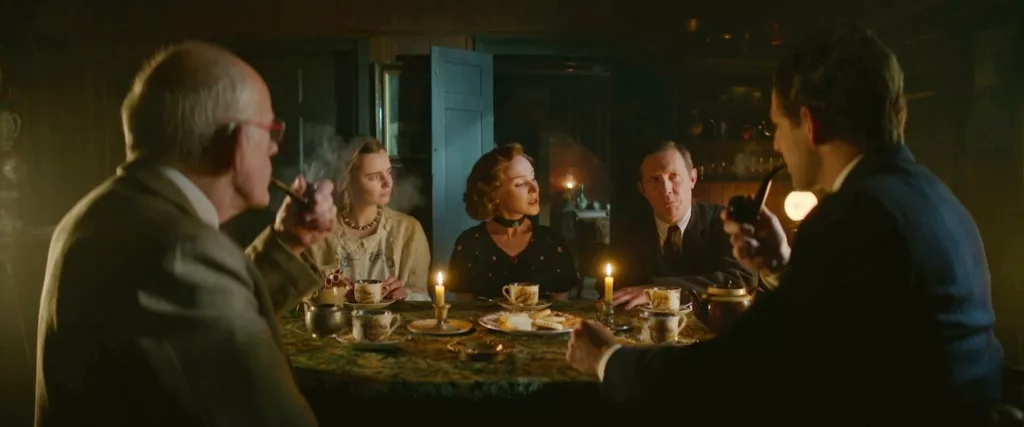 As his traveling companion, Minnie Driver radiates warmth and patience as Fodor's kindhearted assistant Anne. Her faith in Fodor is enduring, even as she sees the cracks forming in his staunch rationality. Driver creates a wonderful foil as the open-minded yin to Fodor's rigid yang. Her gentle wisdom and willingness to consider all possibilities, no matter how bizarre, provide the perfect counterbalance.
The casting coup, however, is author Neil Gaiman as the voice of Gef. Gaiman imbues the mongoose with a playful intelligence and whimsical retorts that give life to this legendary creature. By turns sinister and silly, Gef embodies the island's folkloric mysteries. Each new quip and unbelievable revelation from this "Earthbound spirit" further chips away at Fodor's concrete assumptions.
Veteran Christopher Lloyd also leaves a mark in his brief role as the unconventional Dr. Harry Price, who first sends Fodor down the rabbit hole. Lloyd's gravitas and haunting vocals set an ominous tone in his warnings that things may not be as they seem.
The Irving family, likeable locals portrayed by Ruth Connell, Tim Downie and Jessica Balmer, provide an anchor into the island's culture and mystical beliefs. Their benevolence, even in the face of Fodor's doubt, drives home the film's message that truth comes in many forms.
Together, the cast forms the perfect ensemble to inhabit this eccentric slice of folklore and bring dimension to its ruminations on perception, belief, and the unexplained facets of our world. Their interactions and chemistry provide the human heartbeat at the story's core.
Immersive Visuals Transport Us Back in Time
Helmed by director Adam Sigal, Nandor Fodor and the Talking Mongoose stands out for its transportive and meticulous period recreation. Sigal painstakingly crafts a window into 1930s England, from Fodor's finely tailored three-piece suits to the remote Irish countryside vistas. Cinematography captures the rugged beauty of the Isle of Man setting, with aerial shots spanning its sweeping emerald hills and craggy seaside cliffs.
The remote farm where the Irvings reside feels especially tangible and lived-in, with warmly lit interiors and furnishings that provide an intimate peek into their daily lives. Sigal prioritizes authentic textures and fabrics, giving the impression we have stepped straight into the 1930s. Fodor's London investigation office is another notable set piece, outfitted with dark wood, ornate wallpaper, and shelves crammed with leatherbound books.
When scenes shift from the misty Irish moors to shadowy London alleyways, the contrasts in lighting and architecture make the locations spring vividly off the screen. Outdoor shots take on a chilled grey sheen, while indoor scenes are illuminated in a warm, honeyed glow. Sigal often positions the camera behind windows or doorframes, almost as if glimpsing secretly into a peculiar past.
From start to finish, it feels as if we are peering through a looking glass into Fodor's enigmatic world, so fully realized are the period atmospherics. With its impeccable sense of time and place, Nandor Fodor and the Talking Mongoose draws us wholly into its tale of supernatural folklore and enduring mysteries that lie just beyond the veil of human perception.
An Ambitious Genre Bender That Doesn't Fully Deliver
Nandor Fodor and the Talking Mongoose brings an undeniably creative vision to the screen. However, it struggles to consistently deliver on the many genres and tones it attempts to balance. Billed as a comedy but steeped in sincere themes around belief and perception, the film never quite finds its footing. While individual elements showcase promise, the end result feels like a puzzle with missing pieces.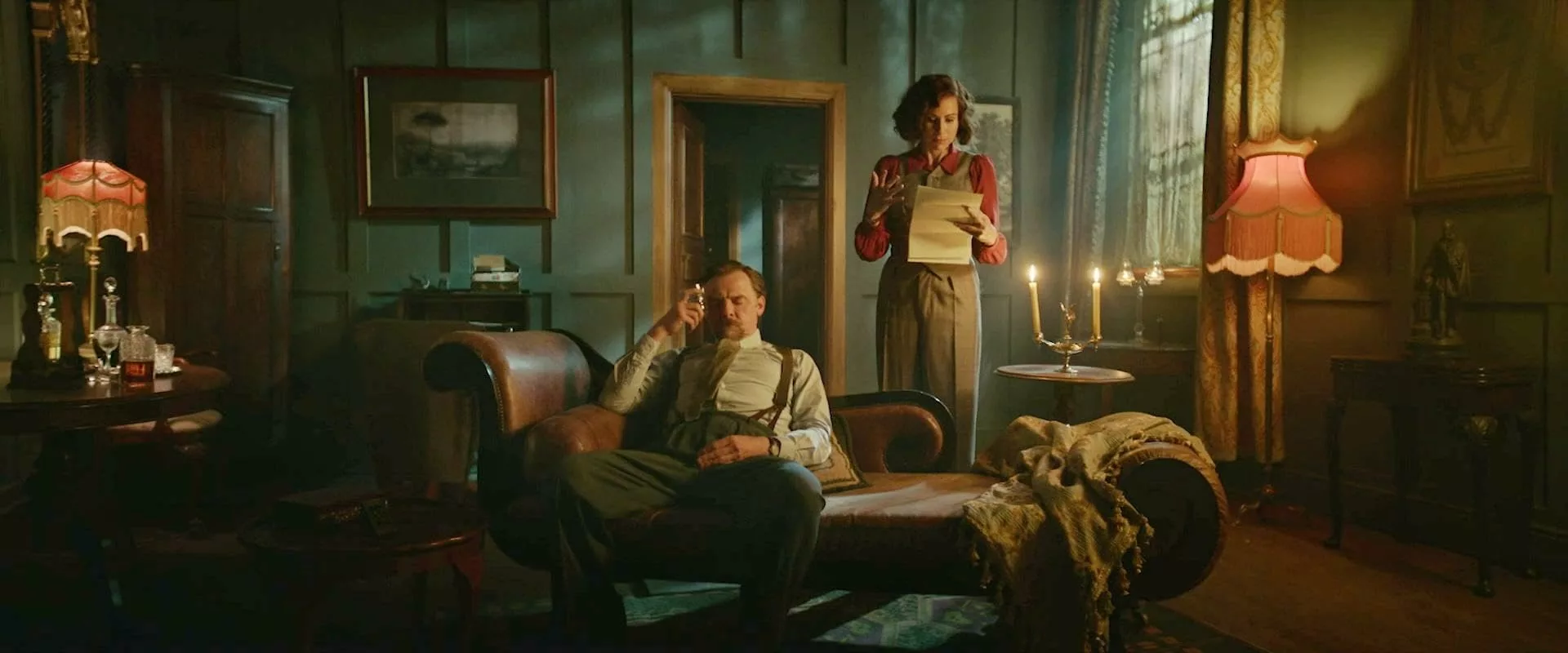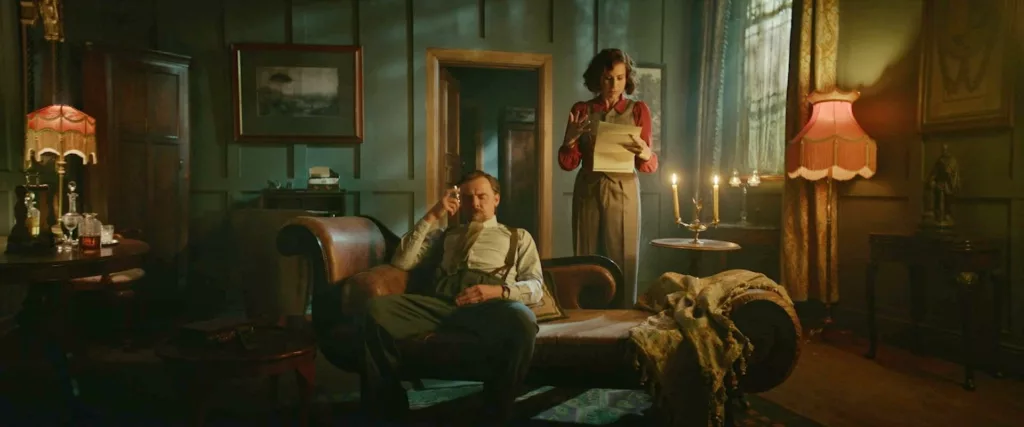 As a comedy, the film's dry wit and Pegg's eye-rolling skepticism prompt occasional chuckles. Yet the laughs come infrequently for a supposedly humorous film, edged out by melancholy and meandering stretches. The script strains for eccentricity but falls short of outright hilarity, resulting in a genre hybrid that can't decide what it wants to be. Moments meant to be side-splitting come across as vaguely whimsical instead.
The deeper philosophical explorations prove equally muddled. Though thought-provoking at times, the film loses momentum in its dealings with weighty subjects like reality, belief, and human nature. Fodor's psychological and emotional arcs could have dug much deeper but are given only cursory attention. The film touches on intriguing ideas without fully developing them.
The climax provides one final surprise in Fodor's closing monologue as he ponders the essence and limitations of truth. While a bold narrative choice, this late attempt at profundity feels rushed. The ending clashes tonally with the scattered, fanciful plot preceding it. After meandering through quirky moments and scenic detours, the film never lays the groundwork needed to earn such an ambitious conclusion.
While the period setting and charming cast inject some magic into the proceedings, the lack of tonal and thematic cohesion weigh the experience down. The film can't decide whether it wants to make us laugh or ponder the mysteries of the universe. Random dips into melancholia and soppy sentimentality further muddy the waters.
Yet despite its flaws, there are glimmers of a wonderfully eccentric tale worth telling. In a more assured vision, the story's stranger elements and Fodor's introspections could form a sublimely witty and poignant whole. One can appreciate the curiosity and creativity underlying the endeavor, even as the execution leaves much to be desired.
Nandor Fodor and the Talking Mongoose reaches for heights it can't quite grasp. But for viewers willing to settle for fleeting moments of intrigue punctuated by dead space, it may offer just enough rewards to pass the time. In the end, the film's ambition exceeded its abilities, but not its quirky heart.
An Oddity That Entertains Despite Uneven Execution
At its core, Nandor Fodor and the Talking Mongoose seeks to translate a peculiar piece of folklore into an inventive, genre-bending film. The premise alone seems destined for cult status. Yet the execution leaves something to be desired, with an uneven blend of tones and ideas that don't fully mesh. The period aesthetics enchant and the cast charms, but the story meanders and lacks narrative focus.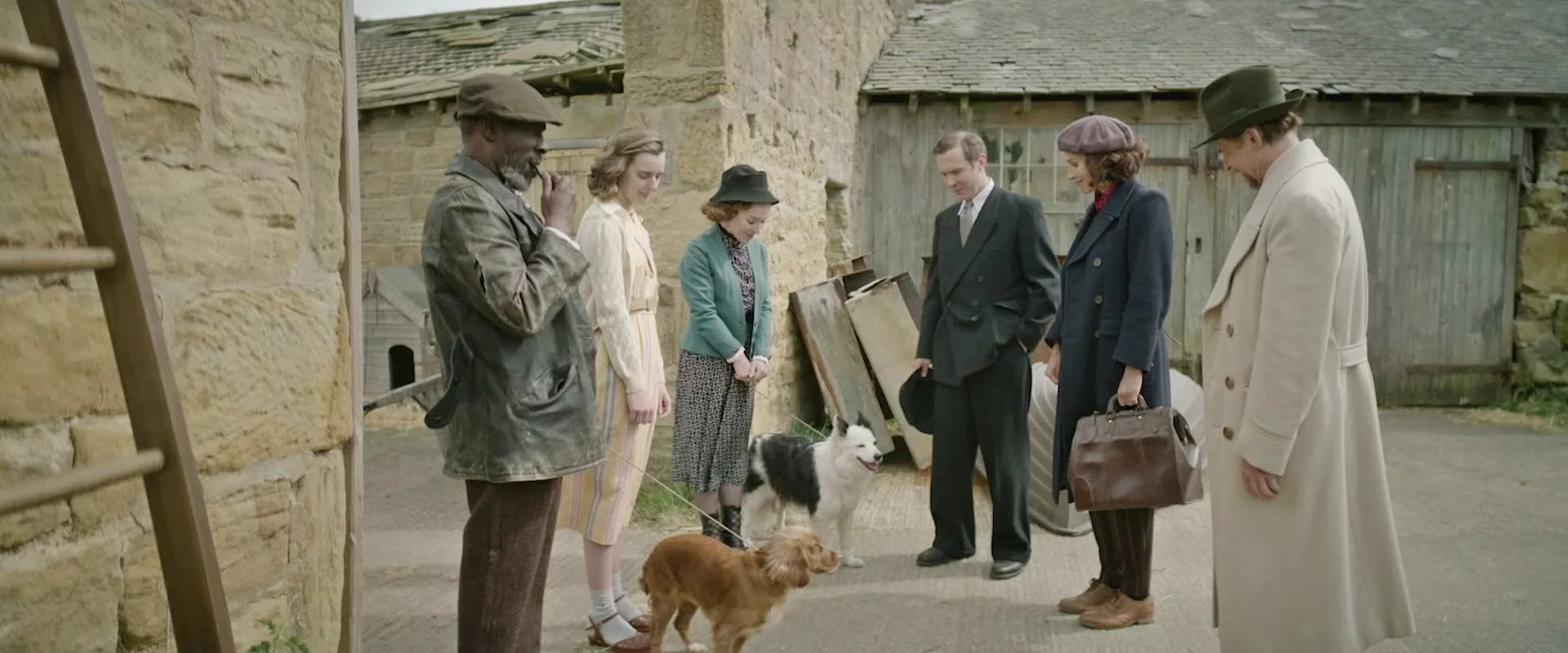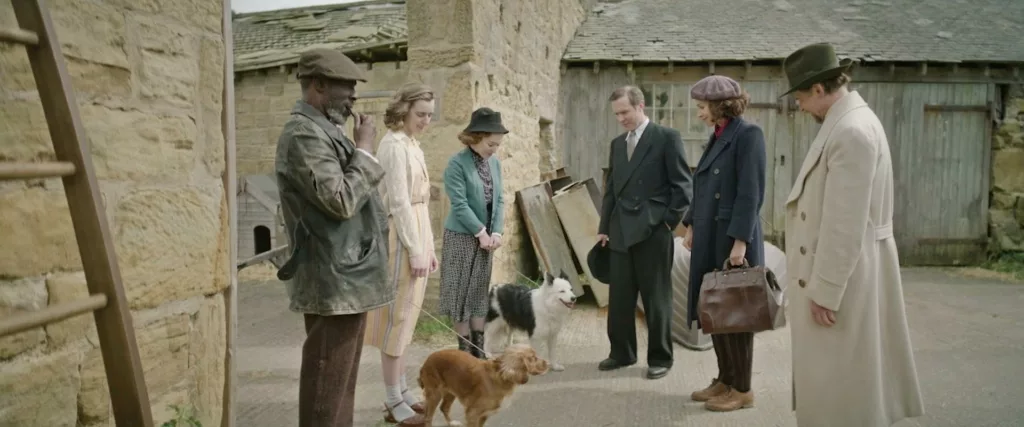 There are moments of brilliance scattered throughout, like gems glinting across a rocky landscape. From Gaiman's sly voice performance to the witty asides poking fun at Fodor's stoicism, the film contains undeniable highlights. But the pacing drags when it should crescendo, and thematic depth gets lost in a jumble of half-explored notions. In the end, the flaws outweigh the flashes of whimsy.
Still, for viewers hungry for something different, Nandor Fodor and the Talking Mongoose has its appeal. It may not live up to the surreal nature of its real-life folklore roots, but it provides an admirable attempt to bottle this peculiar legend. Despite the uneven result, the film manages to entertain and intrigue far more than it bores. The paranormal investigation proves less satisfying than the premise warrants, yet it retains a certain magnetism. In the end, this quirky curio is worth a viewing, even if its reach exceeds its grasp. For audiences seeking the fantastically odd, Nandor Fodor delivers just enough charm amidst the missteps.
The Review
Nandor Fodor and the Talking Mongoose
Nandor Fodor and the Talking Mongoose aims high but stumbles in its execution. Despite flashes of eccentric brilliance, an uneven blend of tones and lack of narrative focus cause the film to meander. Still, the period setting charms and the cast entertains. For viewers seeking quirky thrills, it's worth a watch. Though the paranormal investigation doesn't satisfy, the premise intrigues. In the end, the flaws outweigh the fleeting moments of whimsy.
PROS
Unique and creative premise based on real-life paranormal folklore.
Strong performances by the cast, with Simon Pegg, Minnie Driver, Neil Gaiman, and Christopher Lloyd standing out.
Immersive period details and visuals that transport viewers to 1930s England.
Thought-provoking exploration of the blurred lines between reason and belief.
Moments of eccentric brilliance and witty humor.
CONS
Struggles to find a consistent tone, wavering between comedy and philosophical exploration.
Comedy elements are not consistently funny, and the film's humor is dry and infrequent.
Muddled handling of deeper philosophical themes, lacking in-depth exploration.
The ending feels rushed and tonally inconsistent with the rest of the film.
Lack of narrative focus and cohesion, resulting in meandering storytelling.