Diablo 4, the latest installment in the acclaimed action RPG series, has just received a significant update that promises to elevate the gaming experience to new heights. Patch 1.2.1 introduces a range of features and improvements, catering to both seasoned veterans and newcomers alike.
One of the standout features of this update is the introduction of the training dummy, a tool that allows players to fine-tune their builds and strategies to achieve maximum damage per second (DPS). Located in the basement of Kyovashad, the game's central hub, the training dummy provides a space for players to experiment with different combinations of skills, items, and paragon nodes, ensuring that they can optimize their performance in the heat of battle.
Players can choose to test their skills against a single target or a group of enemies, and can even specify the difficulty level of the dummy, ranging from normal enemy to elite or boss monster. This level of customization ensures that players can accurately gauge their build's effectiveness against various types of foes, leading to more informed decisions and strategic gameplay.
Streamlining Character Progression with the Paragon Reset
Another major addition in Patch 1.2.1 is the full paragon reset button. This feature allows players to completely refund their paragon boards, providing a much-needed quality of life improvement, especially for those who wish to experiment with different builds without the hassle of manually refunding points one by one.
With the increased gold income in Season 2, players will find themselves with ample resources to take full advantage of this new feature.
Enhancements to Blood Wells and Vampiric Powers
The update also brings improvements to Blood Wells and Vampiric Powers. Blood Wells will now drop more potent blood, albeit in smaller piles, providing players with more resources to enhance their characters.
Vampiric Powers have also been made more transparent, with clearer indications of stat increases upon ranking up, as well as the display of pact requirements and activation costs on the upgrade screen.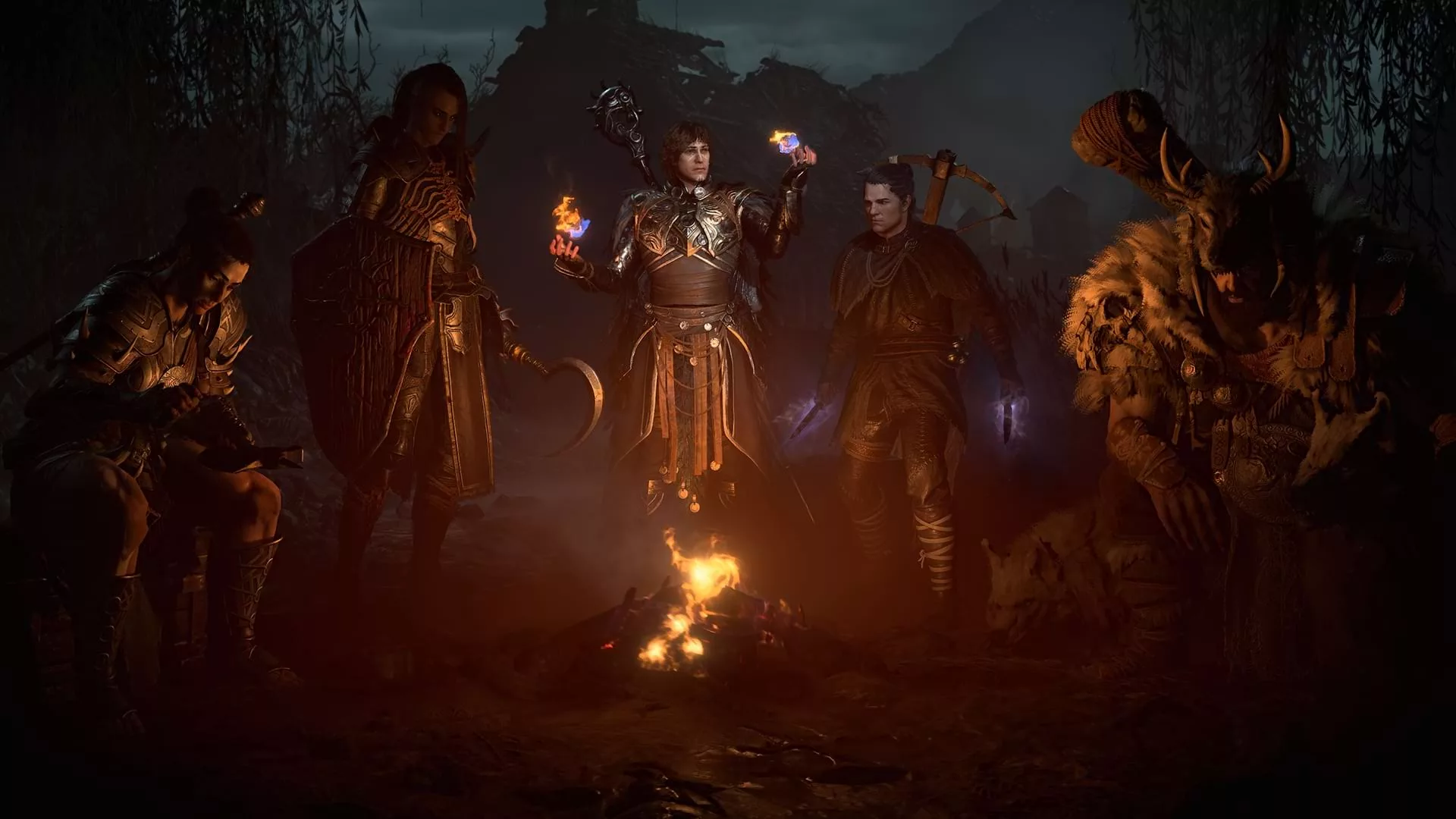 Quality of Life Improvements and Bug Fixes
Patch 1.2.1 addresses a variety of bugs and issues, ensuring a smoother gaming experience. From fixing shrine buffs not applying while mounted to ensuring players receive their mount cosmetic for defeating the Echo of Lilith, the developers have been thorough in their efforts to polish the game.
The Whisper challenges, which require players to hunt down specific monsters, have also seen improvements. The search radius for these challenges has been reduced, meaning players will spend less time scouring the game world for their targets.
As Diablo 4 continues to evolve, Patch 1.2.1 stands as a testament to the developers' commitment to providing a top-tier gaming experience. Whether you're a DPS aficionado looking to hit those big numbers, or a strategic player keen on optimizing your build, this update has something for everyone.