Apex Legends Season 19, dubbed "Ignite," is set to bring a plethora of changes and new content, making it one of the most significant updates in the game's history.
The patch notes released by Respawn Entertainment detail a variety of adjustments, including a complete overhaul of the respawning mechanics, legend nerfs and buffs, weapon changes, and other gameplay tweaks.
In a groundbreaking change, players will now respawn with their shields and weapons intact, preserving the body shield and helmet tier, though the knockdown shield will be reset to Level 1 and the backpack will be removed.
The inventory will contain the player's weapons, some ammo, two syringes, and two shield cells. However, care package weapons will not be preserved, and all weapon attachments will be removed. This change is expected to significantly impact the game's dynamics, especially in competitive play.
Legends: Nerfs and Adjustments
Catalyst, a popular legend, is facing major nerfs. The Piercing Spikes tactical ability's projectile distance has been halved, and the number of sets that can exist on the map at once has been reduced from three to two.
Additionally, Piercing Spikes will no longer block projectiles. The Dark Veil ultimate ability's duration has been decreased from 30 seconds to 25, and its cooldown will now only begin once the Dark Veil has come down.
Bangalore's abilities are also being adjusted. The Double Time passive speed boost duration is reduced to 2 seconds, the Smoke Launcher tactical ability's duration is reduced to 18 seconds, and the Rolling Thunder ultimate ability's stun effect on enemies is reduced to 6 seconds.
Revenant, another legend, is seeing a nerf to his Forged Shadows ultimate ability, with a reduced timeframe for assists to refresh the overshield, now down to 3 seconds from 30.
Weapon Changes and Additions
This season introduces a weapon to every Care Package at every stage of the game, providing players with the opportunity to acquire high-tier weapons early on.
The L-STAR is returning to the floor loot, replaced by the Wingman in the Care Package, which comes with increased damage, increased projectile size, and an automatically-attached Boosted Loader hop-up. A new hop-up, Skullpiercer Elite, is also being introduced, allowing players to ignore the additional protection provided by helmets.
The R-301 and Volt SMG are entering the Replicator, with the RE-45 and 30-30 Repeater returning to floor loot. The Boosted Loader hop-up and Digital Threat optic are being removed from the Replicator, replaced by the Hammerpoint Rounds hop-up.
Map and Ranked Mode Changes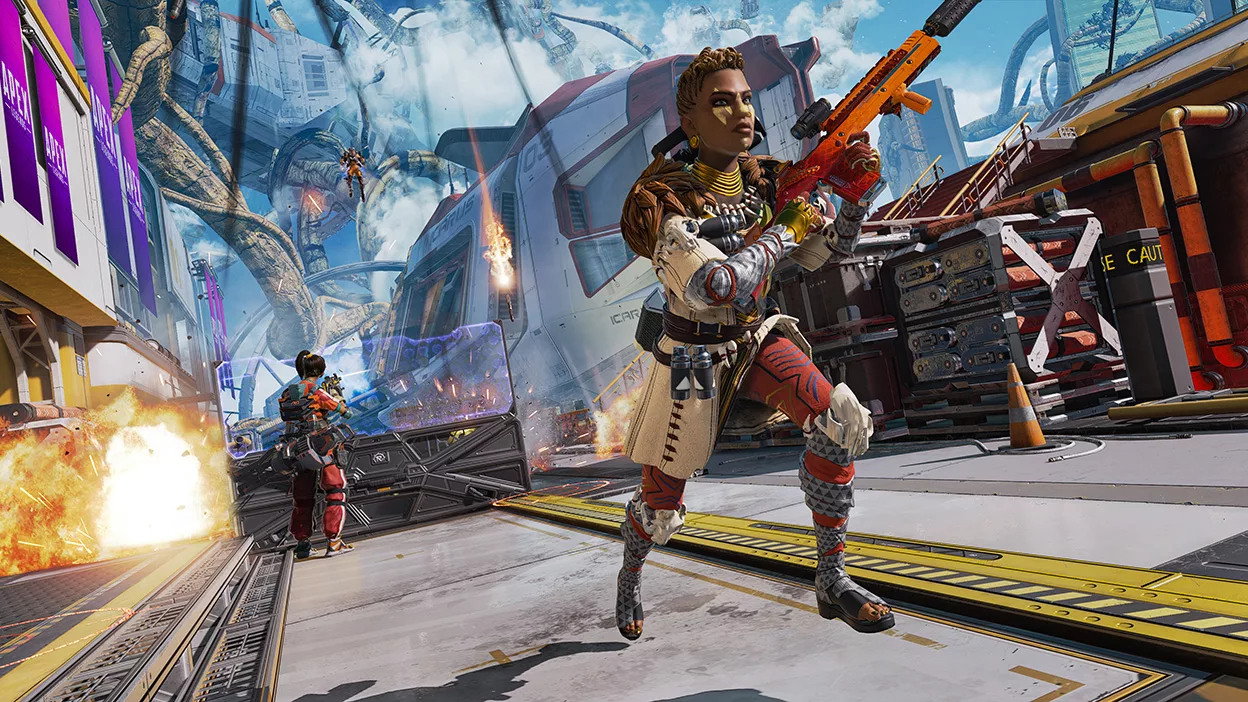 All three maps in Season 19's rotation are receiving updates, with significant changes to Storm Point, including new POIs, easier squad rotation, and reduced loot deserts.
Ranked Mode will follow the same map rotation as standard battle royale, and a new feature, Promo Trials, is being introduced to add an extra layer of challenge to ranking up.
Season 19 also sees the introduction of a notification system for banned players, informing others in the lobby when a cheater has been removed. Various quality of life improvements have been made, including adjustments to the ping system, improved controller support on PC, and changes to localized audio on PlayStation.
Apex Legends Season 19: Ignite is set to begin on October 31, promising to bring fresh excitement and challenges to the Apex Games.