The Instagram profile of PlayStation Arabia has released a brand new artwork from God of War: Ragnarok that pictures a furious Freya as she assaults Kratos and Atreus. Whoever has played the 2018 God of War will probably notice some interesting details, but for all others we advise against reading any further to avoid spoilers.
Sony yesterday finally revealed the release date for God of War: Ragnarok for PS4 and PS5, also unveiling a number of special and collector's editions. With the planned launch a few months from now unavoidably the marketing campaign has also started so it is safe to expect a good number of images, artwork and details on the new epic of Kratos and Atreus in the coming weeks.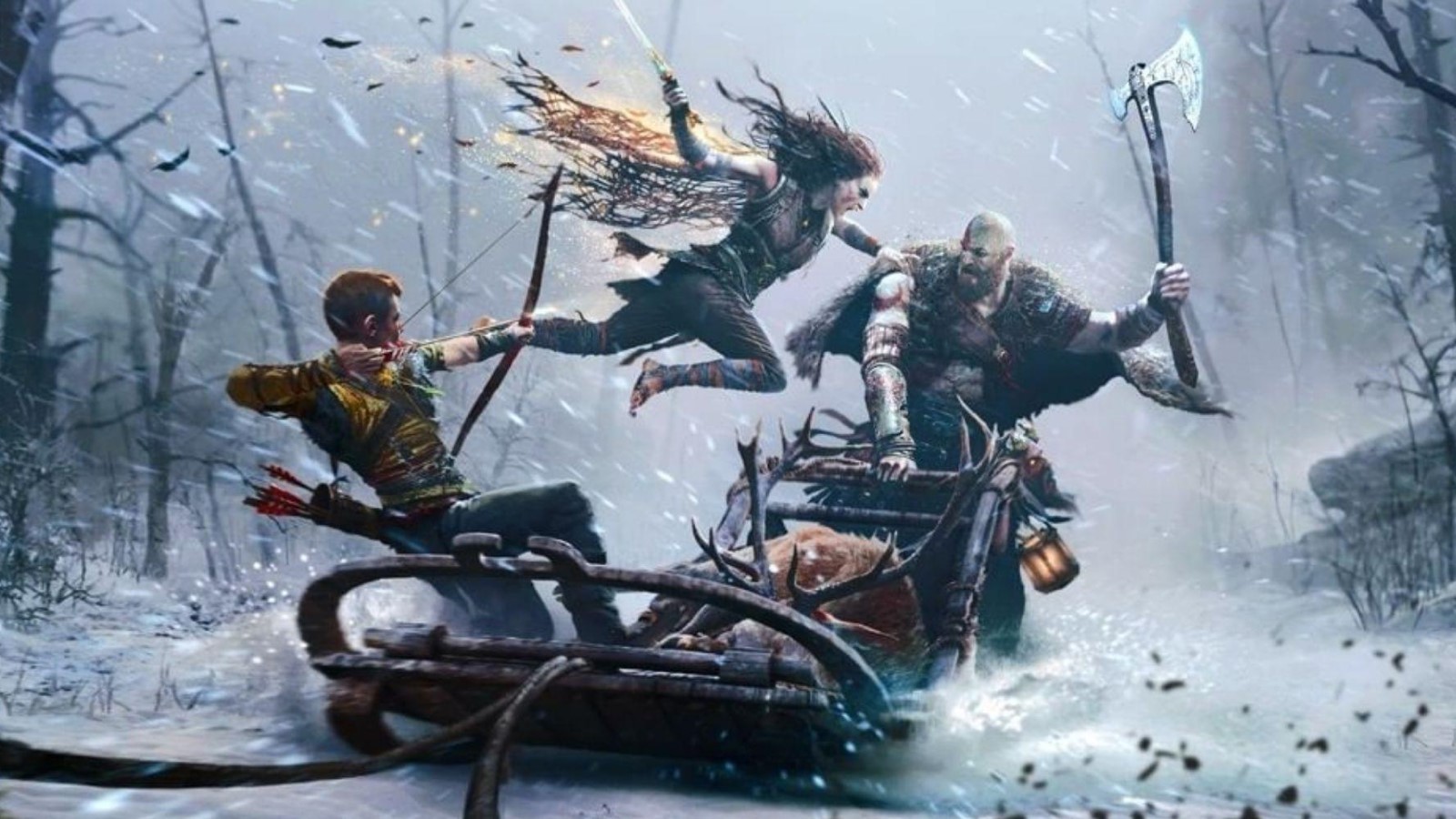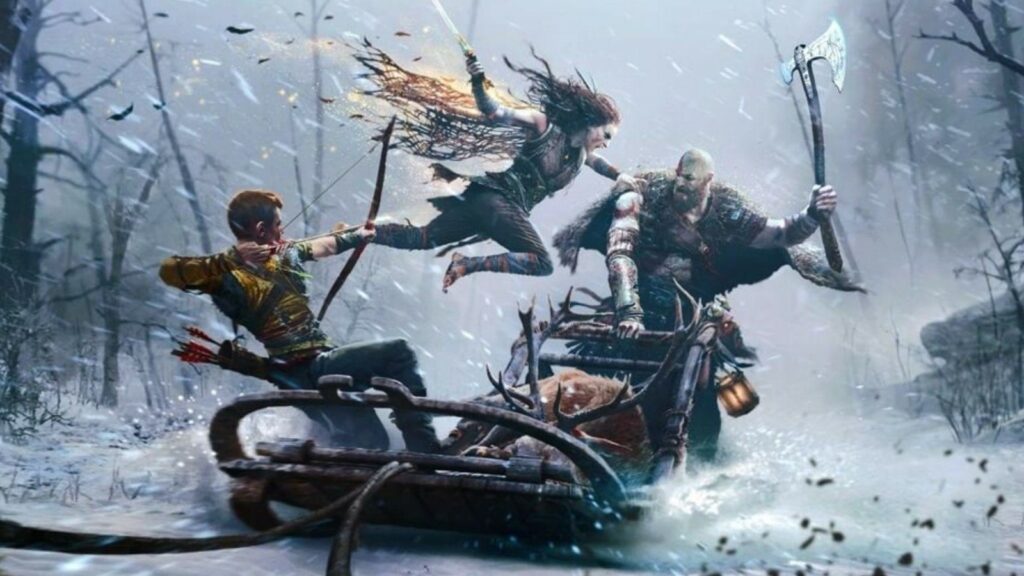 The artwork published by PlayStation Arabia shows Freya attacking Kratos and Atreus as they are on a sled. That scene would be reminiscent of one of the sequences shown in the gameplay trailer presented in September last year, in which we saw the goddess of Norse mythology throw herself at the two protagonists seeking revenge for the death of her son Baldur.
One interesting detail that emerges from the image are Freya's two "Valkyrie" wings. As we know that they had been torn from her previously by Odin, who furthermore had cursed her, keeping her from leaving Midgard or hurting any living being.
Therefore, somehow, Freya must have succeeded in regaining her Valkyrie queen powers and will use them against Kratos and Atreus. God of War: Ragnarok is scheduled to be available for PS5 and PS4 starting November 9, 2022.