There is a lot of frustration in the Red Dead Online community. In comparison to GTA Online, Rockstar's Wild West multiplayer has been relatively neglected. The last content update was over a year ago. However, there will still be new content – but you shouldn't expect too much of it. We will provide you with all the information in this article.
Why fans are protesting for Red Dead Online
So what happened? The Red Dead Online game has a passionate player base. But they are far from satisfied with the (current) condition of Red Dead Redemption 2's multiplayer mode. This is due to the lack of content updates, which have even been completely absent for almost a year now. Lots of fans are convinced that Rockstar has by far not exhausted the potential of Red Dead Online.
The remaining players, however, are still fighting for their online adventure. The most recent example is the #SaveRedDeadOnline campaign, which many fans are still doggedly holding on to. However, players are not only bothered by the lack of support, but also by the unclear communication on the part of Rockstar.
It has been over a year since Red Dead Online was given new content. From weekly updates, as far as bonuses and discounts are concerned, there was also a change to monthly promotions. For loyal players, this was a devastating sign, as they feared the final death of the game. Finally, Rockstar has spoken out about the future of Red Dead Online.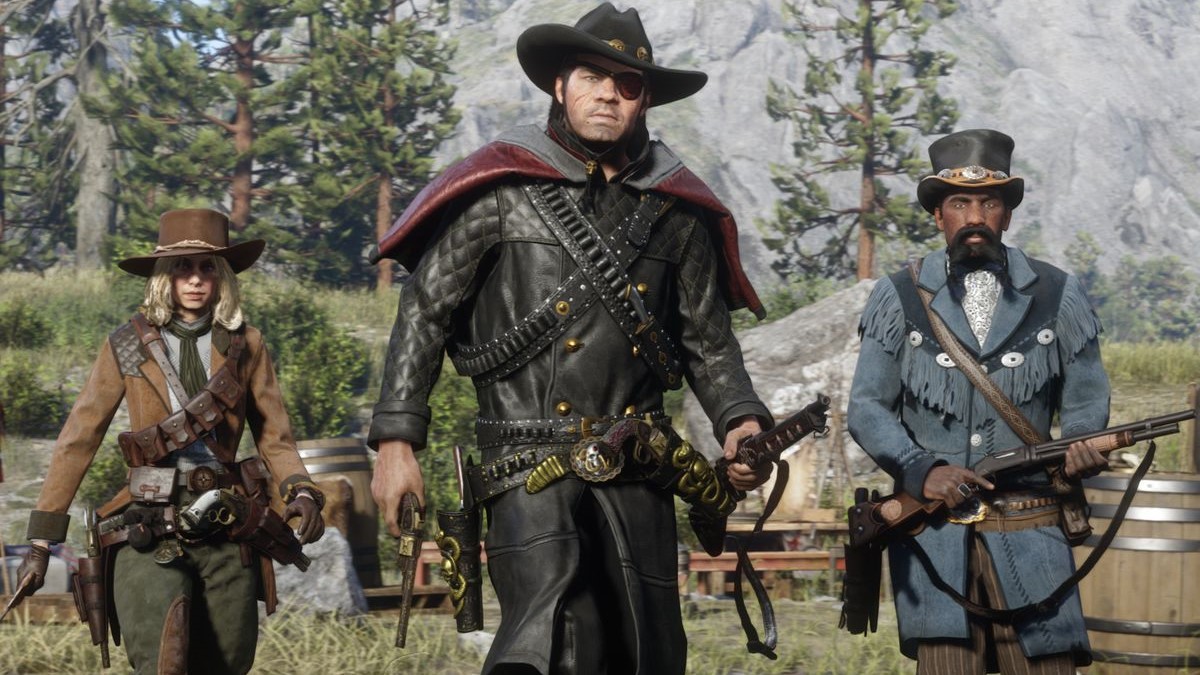 This is what the future of Red Dead Online looks like
Rockstar is now promising this: During the course of an official blog post, Rockstar thanked the players and the loyal community of Red Dead Online. Simultaneously, they go into detail about how the support for the multiplayer mode of Red Dead Redemption 2 will continue. The most important key points are summarized for you in the following bullet points:
Monthly updates for Red Dead Online will be maintained. This means that there will be no return to the weekly rhythm.
Indeed, Red Dead Online will receive new content updates in the future, which will be easier to keep track of than previous ones. This means that there won't be any expansions in the style of Blood Money or Moonshiners. There will be new Telegram missions and the expansion of existing game modes instead.
At the moment, it remains to be seen when the announced updates will be released. At least Rockstar lets us know that it will be 2022. Fans will have to wait for more solid information in this regard.
What leads to this decision: At the moment, Rockstar reveals that its in-house resources are concentrated on the development of the next Grand Theft Auto – i.e. most likely GTA 6. This means that the support of Red Dead Online will be given lower priority.
Most likely, manageable player numbers and a lack of lucrativeness have also led to this decision. Red Dead Online has never reached the same level as the money printing machine GTA Online. Well, at least fans now know what's next for their favorite Wild West game. You can watch the trailer for the last update Blood Money in the following:
What we know about GTA 6 so far
Some months ago, Rockstar announced that the next Grand Theft Auto is in development. But there are hardly any concrete information about story, gameplay or even release. We have to limit ourselves to the statements of insiders and experts. One thing seems to be certain, though: We definitely shouldn't expect GTA 6 before 2024/25.
What do you think about the future of Red Dead Online? Had you hoped and wished for more? How do you think Rockstar should continue with Red Dead Redemption 2's multiplayer? Leave us your thoughts in the comments!