Back 4 Blood is a kind of Left 4 Dead 3, but not exactly. The creators of the original, namely Turtle Rock Studios, were responsible for the game, though Valve did not have its hands on their game.
Thus, it's more of a spiritual heir, and gameplay itself hasn't changed drastically. Now we find out that on August 30 the production will receive its next DLC called Children of the Worm.
Children of the Worm's DLC is a standalone addition to Back 4 Blood, and you can purchase it separately or get it as part of the game's annual pass.
Possibly, you do not have to be interested in it at all. Nonetheless, this expansion will introduce a new story campaign thread.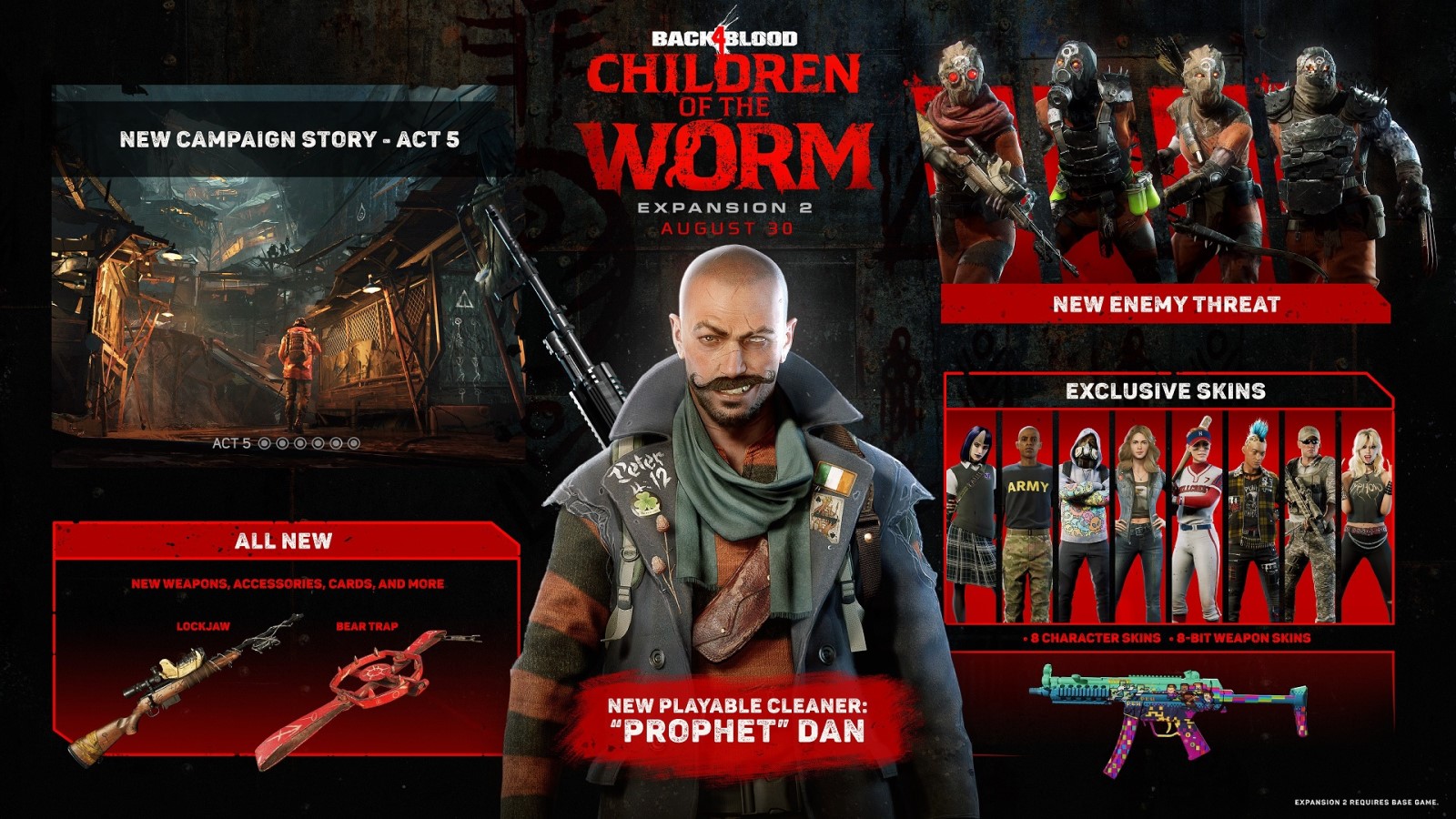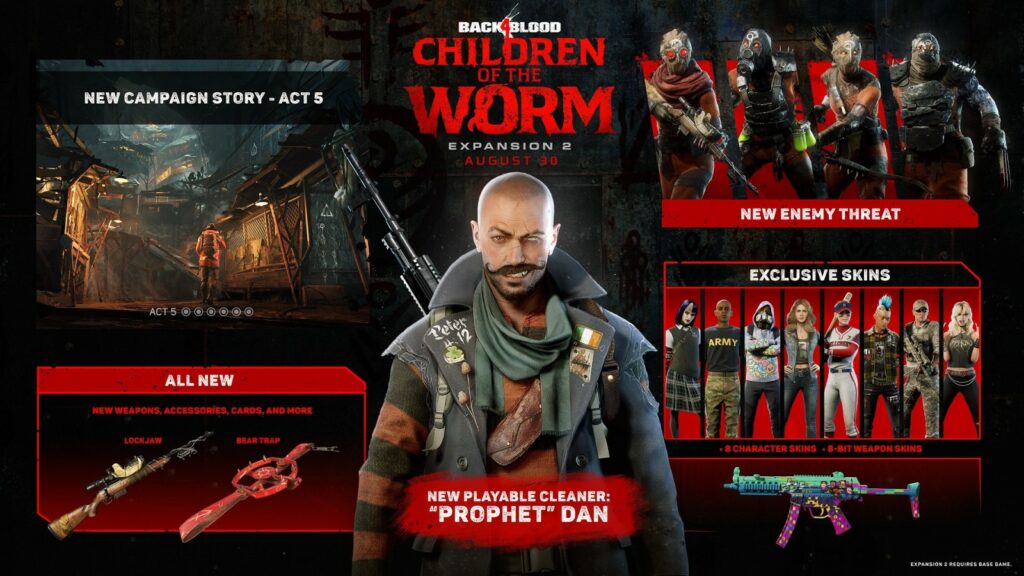 A brand new character will also appear, namely "Prophet" Dan. Also expect new threats, weapons, plus new skins – eight exclusive character skins and 12 exclusive weapon skins, and more accessories and maps.
So, maybe it is a worthwhile DLC! What do you think about it? Let us know in the comments section below.