CD Projekt has updated its strategy for the years ahead, disclosing a number of projects in the process. As it turns out, the Witcher universe is going to expand not only with a new trilogy, but a separate title from an external studio.
All of this is codenamed "Canis Major" and is being developed allegedly by a team full of experienced developers who have been involved in Geralt's adventures in the past, among other things.
While no specific name was given, Rebel Wolves, founded by Konrad Tomaszkiewicz, director of The Witcher 3, comes to mind, with talks of an open world and single-player adventures.
"This is the first project created outside the group's structures. However, this does not mean that it will differ in quality from internally produced games. In terms of technology, the project will be based on Unreal Engine 5 and a set of tools created with Polaris in mind," said CD Projekt CEO Adam Kicinski.
It has also been confirmed that CD Projekt's U.S. branch, The Molasses Flood, purchased a year ago, is also working on a production in the universe created by Sapkowski, code-named Sirius. We don't know details in this case either, but we can expect it to be a smaller entry.
"The game will take place in the Witcher universe, but it will differ from our previous productions due to the fact that it is aimed at a much wider audience. Sirius will offer both single-player and multiplayer gameplay." – Kicinski continued.
To this should be added, of course, the "proper" sequel, dealt with by CD Projekt Red itself, which is already in the strength of more than 150 people – under the aforementioned code name Polaris.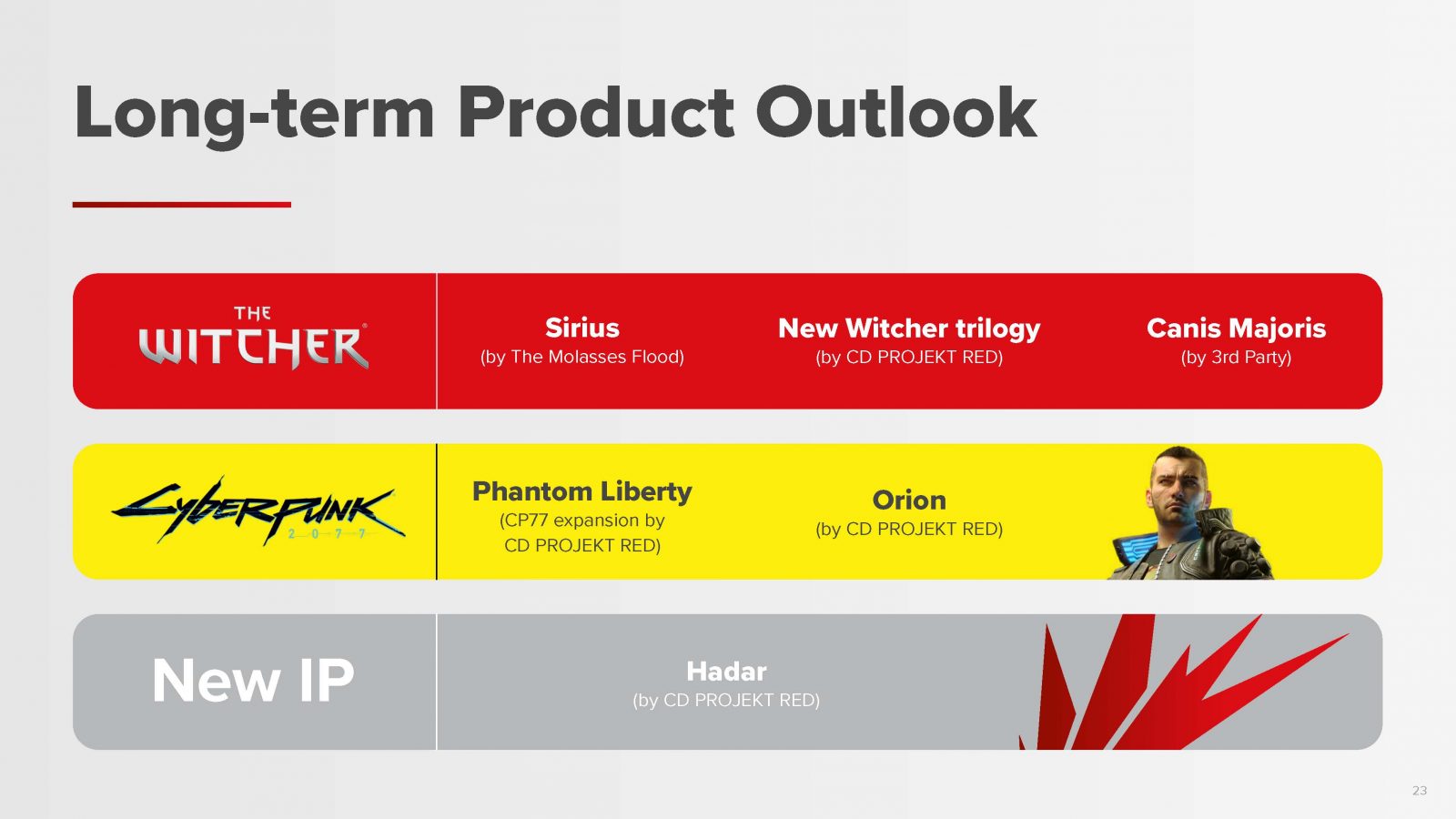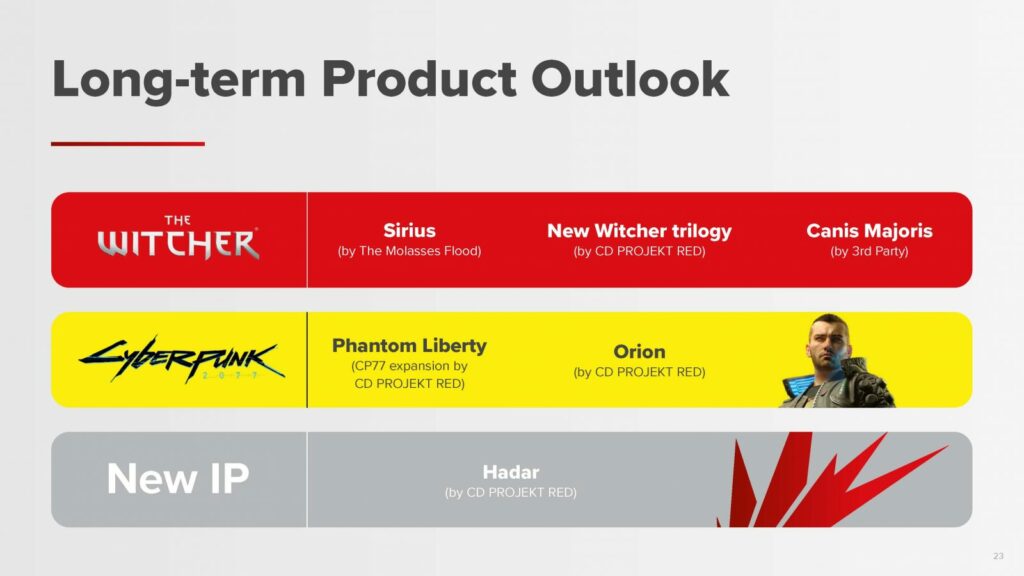 There are repeated assurances that we are facing a trilogy, so we will get not one, rather five Witcher projects in the coming years.
This trilogy alone is scheduled to be released over the course of six years, according to the company's plans.
It was also announced during the strategy update that the Polish company is developing a sequel to Cyberpunk 2077 (Orion), as well as a brand new third license (Hadar).