As we have already entered the second half of January, it's time to start gearing up for the highly-anticipated game releases of 2023. And, when it comes to the world of video games, there's one name that always rises to the top of the list: PlayStation. 
This year, PlayStation is giving us a glimpse into the future with a line-up of must-watch titles that will have gamers everywhere on the edge of their seats.
One game that is sure to be at the forefront of everyone's minds is the highly-anticipated Final Fantasy XVI. With its iconic name and reputation for delivering immersive and captivating gameplay, it's no surprise that this game is one of the most hotly-anticipated releases of the year. 
And, if you're eager to get your hands on it as soon as it's available, you can pre-order it now on Amazon. So, as we say goodbye to another year and welcome the new one, it's clear that 2023 is shaping up to be a monumental year for the world of video games. 
And with PlayStation leading the charge, we can be sure that the next 12 months will be filled with heart-pounding action, breathtaking graphics, and an endless supply of entertainment. Get ready to immerse yourself in a world of fantasy, adventure, and pure gaming bliss!
The Japanese house, PlayStation, has treated us to a tantalizing glimpse into the future with their latest video, showcasing a lineup of 23 incredible games set to arrive in 2023. 
These games range from the work of innovative independent developers to the latest blockbusters that will have us on the edge of our seats. The official page of the site is buzzing with excitement as fans eagerly await the release of these highly-anticipated titles. 
At the top of the list stands Marvel's Spider-Man 2, a highly-anticipated title that has yet to receive a definitive release date. 
However, one thing is certain: 2023 is shaping up to be the year that fans will finally get to swing through the streets of New York City as the friendly neighborhood Spider-Man, unless of course, the release date is pushed back.
Taking the second spot on the podium is Horizon Call of the Mountain, a game that promises to be a heavy-hitter in the world of PlayStation VR 2. 
With stunning graphics and an epic storyline, this game is sure to immerse players in a world unlike any they've ever experienced before.
In third place, we have Suicide Squad Kill the Justice League, a game that has yet to receive a release date, but promises to deliver 100% more Batman. 
Fans of the Dark Knight will be excited to see what kind of chaos he and the Suicide Squad will be causing in this action-packed title.
Rounding out the top four is Hogwarts Legacy, a game that is sure to delight Harry Potter fans. This game allows players to experience the magic of Hogwarts in a whole new way, and promises to be an immersive and captivating adventure.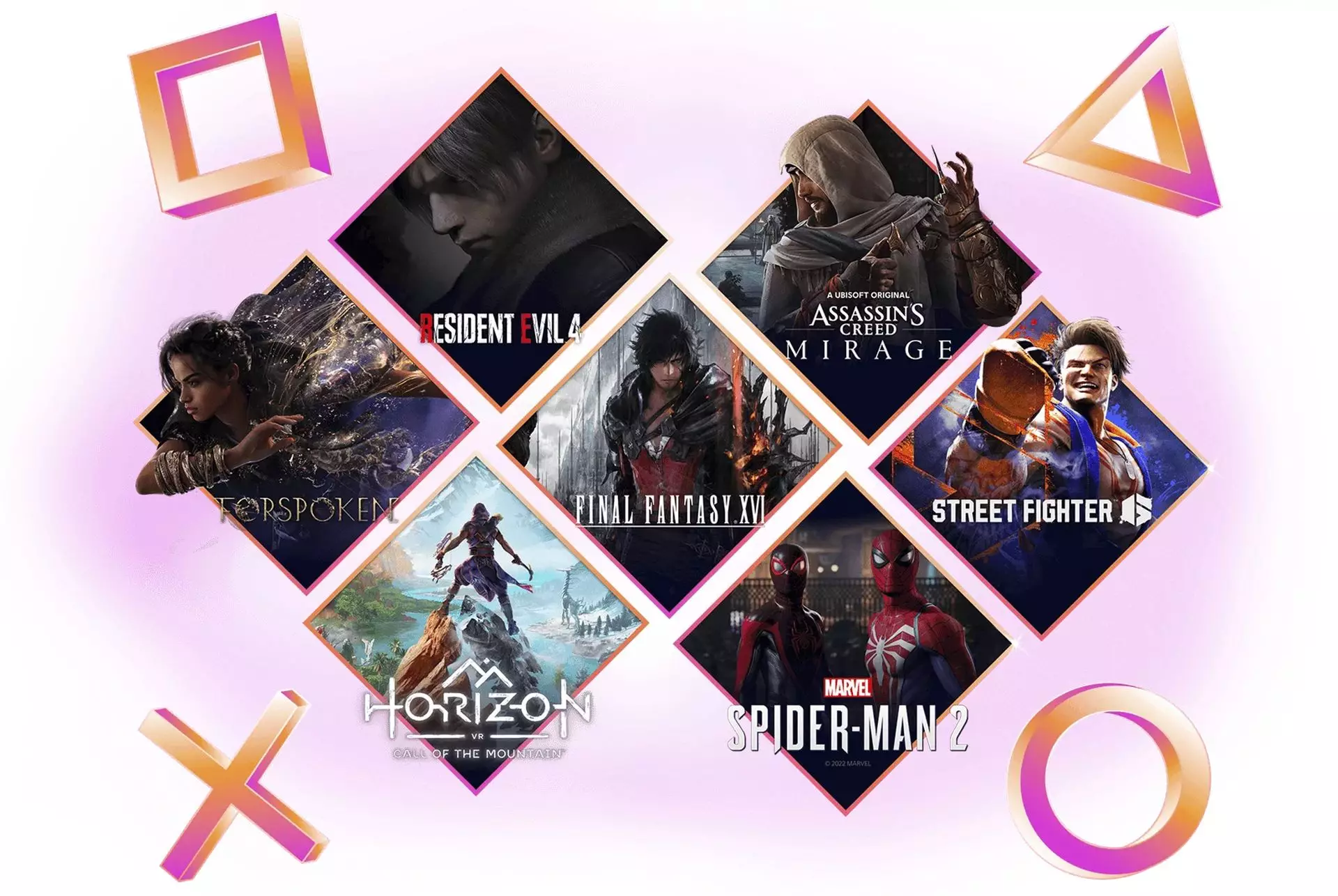 All four of these games are must-plays for anyone who loves action, adventure, and a touch of fantasy. So mark your calendars and get ready for an epic year of gaming in 2023.
As the list unfolds, it becomes apparent that there are some heavy hitters among the titles included. Games like Assassin's Creed Mirage and Resident Evil 4 (in a stunning remake) loom large, commanding attention with their impressive graphics and immersive gameplay. 
Dead Space Remake and Street Fighter 6 also make an appearance, promising to deliver pulse-pounding action and intense battles. But it's not all about the big names. Sony has also made sure to shine a spotlight on some of the most intriguing indie games out there, such as Seasons and Tchia. 
These lesser-known gems are sure to surprise and delight players with their unique perspectives and captivating stories. All in all, it's an exciting time to be a gamer, with so many incredible titles on the horizon.