Marvel Studios has just released a thrilling new announcement for the highly-anticipated film, "Guardians of the Galaxy Vol. 3". This final installment of the iconic trilogy is set to be a heart-wrenching conclusion that will leave fans feeling emotional.
As the end of an era approaches, the visionary director behind the series, James Gunn, bids farewell to Marvel Studios as he takes on a new role as one of the lead executives at DC Studios.
The talented filmmaker will be at the forefront of a new dawn for the DC universe. Meanwhile, Drax the Destroyer, played by the formidable Dave Bautista, will make his final appearance in the film. Bautista has hinted at his desire to take on more challenging roles in the future.
The recently released trailer for "Guardians of the Galaxy Vol. 3" offers a sneak peek into the production, revealing some exciting new scenes, while also confirming previously known details.
Star-Lord, played by the charming Chris Pratt, will once again lead the guardians as they embark on a quest to save the universe from impending doom.
But as they come face to face with the unknown, it becomes clear that some sacrifices will have to be made to save what's worth saving. Get ready for an epic, action-packed adventure that will take you on an emotional rollercoaster!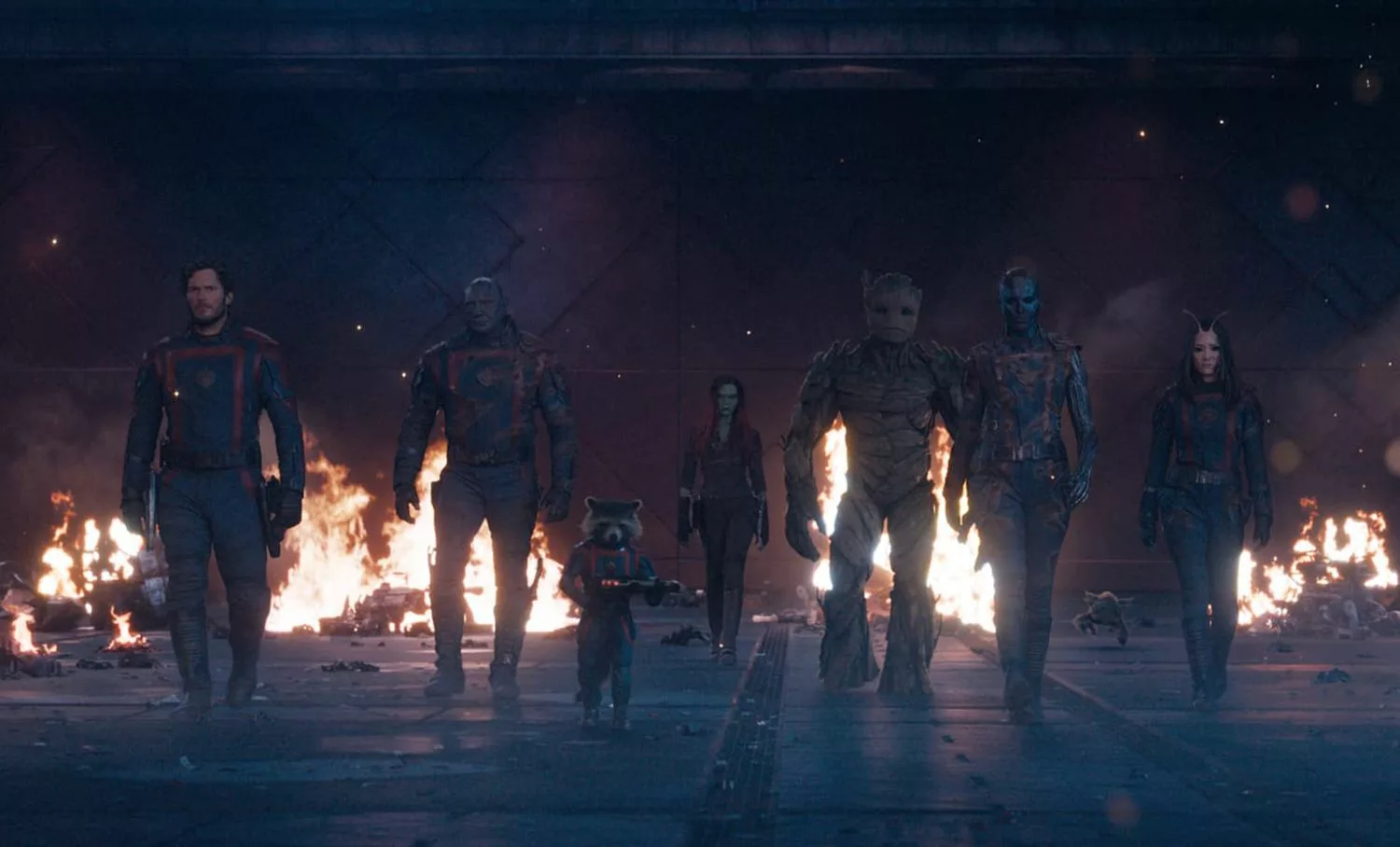 Furthermore, we will delve into the heart-wrenching backstory of Rocket, who is said to be "the saddest creature in the entire universe" by the filmmakers.
But don't worry, this emotional journey will be balanced with plenty of hilarious moments and witty banter between the characters.
The star-studded cast includes veteran actor Sylvester Stallone, the stunning Zoe Saldana, the versatile Vin Diesel, the talented Bradley Cooper, the talented Karen Gillan, the charismatic Pom Klementieff, the versatile Sean Gunn, the up-and-coming Will Poulter, and the promising Chukwudi Iwuji.
Movie lovers can mark their calendars for May 5th, the highly-anticipated premiere of "Guardians of the Galaxy Vol. 3".
But that's not all, Marvel fans will also be treated to "Ant-Man and the Wasp: Quantomania", hitting theaters on February 17th. Get ready for two blockbuster films back-to-back and a journey filled with humor, heart, and heroism!