As the years go by, it seems that Hollywood's biggest films are getting longer and longer, and with good reason. Although there was once a time when movie-goers believed that the longer the film, the worse it would perform in the box office, recent blockbusters like Avatar and superhero flicks have shattered that notion and proven that audiences are eager to indulge in lengthy productions.
In fact, the current trend in Tinseltown is to make films as long as possible, rather than trying to keep them short to fit in more screenings at the theater. A prime example of this is the upcoming John Wick 4, which is set to clock in at nearly 40 minutes longer than its predecessor.
The latest news from Collider confirms that fans of the infamous killer played by Keanu Reeves are in for a treat, as the latest installment will run for an impressive 2 hours and 49 minutes, or 169 minutes in total.
For context, the first John Wick film back in 2014 only lasted 101 minutes, with the second running for 122 minutes, and the third stretching to 131 minutes. It's safe to say that the upcoming action-packed story will have fans on the edge of their seats for a thrilling ride that will even surpass the length of "Black Panther: Wakanda in My Heart," which clocked in at a respectable 161 minutes.
It's clear that movie lovers have developed an appetite for longer movies, and Hollywood is more than happy to oblige. While some may worry that these extended run times could lead to a dip in box office performance, the success of previous blockbusters indicates that audiences are eager to immerse themselves in the worlds that they love for as long as possible.
So, grab your popcorn and settle in for a marathon viewing experience, as it looks like the era of the epic Hollywood blockbuster is here to stay.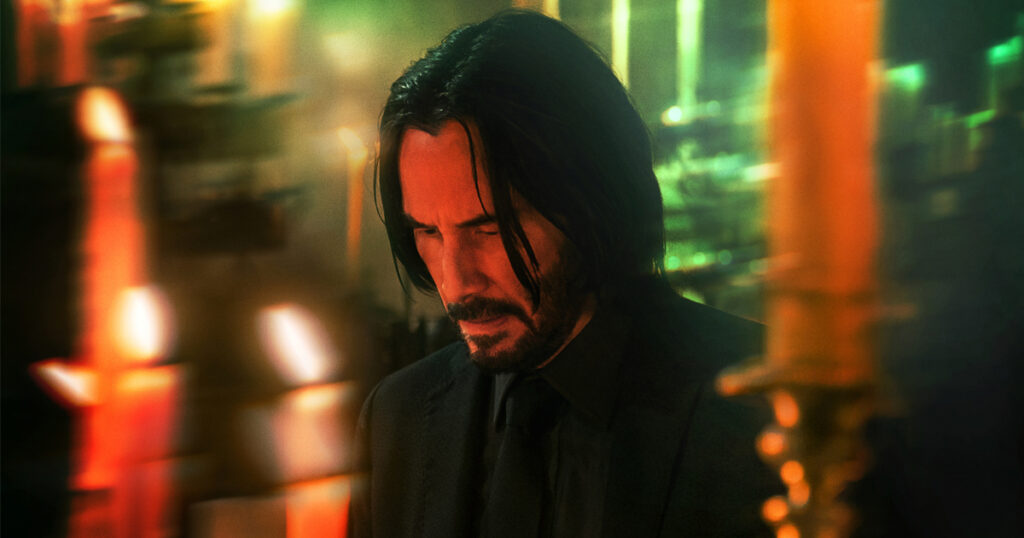 Prepare yourself for the most intense and dangerous mission yet, as John Wick battles his deadliest foes yet in his upcoming fourth installment. With the price on his head increasing by the day, Wick wastes no time taking the fight to a powerful organization that breeds assassins around the globe.
From the streets of New York to the charming alleys of Paris, the vibrant city of Osaka and the underground scene of Berlin, Wick will leave no stone unturned in his quest for revenge.
The mastermind behind this action-packed adventure is none other than Chad Stahelski, the creator of the previous three John Wick films. With his expert direction, Stahelski promises to deliver a thrilling ride that will keep audiences on the edge of their seats.
And, of course, the legendary Keanu Reeves will reprise his role as the eponymous hero, joined by an impressive cast including Donnie Yen, Bill Skarsgård, Laurence Fishburne, Lance Reddick, Clancy Brown, Marko Zaror, Scott Adkins, Hiroyuki Sanada, Ian McShane, Shamier Anderson, and Rina Sawayama.
Fans of the franchise have long-awaited the return of the infamous hitman, and the wait is almost over. With John Wick 4 set to hit cinemas on March 24, 2023, audiences can expect a non-stop thrill ride that will take them across the globe and into the seedy underworld of crime.
So mark your calendars, gather your friends and prepare for an epic action-packed journey with John Wick and his unforgettable cast of characters. The stakes are high, and the danger is real, but Wick is ready to take on whatever comes his way, and he won't stop until he's claimed his rightful vengeance.