Are you ready to embark on a thrilling adventure into the Forgotten Realms? Larian Studios, the developer behind the critically acclaimed Divinity: Original Sin 2, is proud to announce that Baldur's Gate 3 will be coming to PS5 on August 31, 2023.
Immerse yourself in a world of fantasy and danger, where you must fight off the parasitic Mind Flayers to save Faerûn from destruction.
As a true Dungeons & Dragons video game experience, Baldur's Gate 3 offers an epic cinematic RPG adventure that is highly anticipated by fans who have been waiting for over 20 years.
Choose to play as one of the dream team characters created by Larian Studios or create your own character with unique traits, ambitions, and perspectives on the world. Your choices will shape the fate of your character and determine the outcome of the story.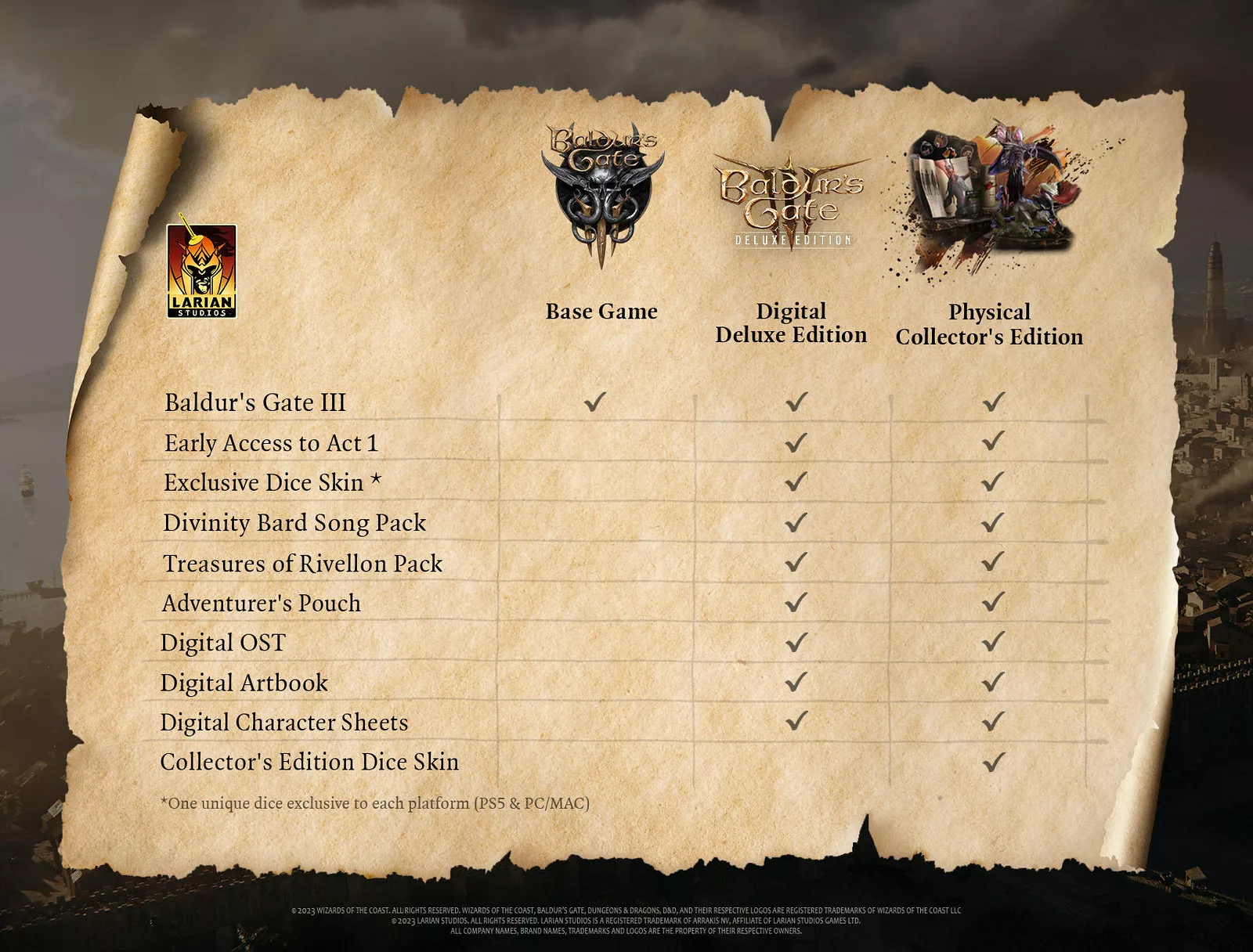 But that's not all! Baldur's Gate 3 is designed to be played solo or with friends, with split-screen co-op for up to two players on PS5 or up to four players online. Work together to come up with the perfect plan or cause some mayhem when your friends least expect it.
In Baldur's Gate 3, you'll encounter three main antagonists, including General Ketheric Thorm, who is brought to life with a nuanced performance by renowned actor JK Simmons. But be wary of anyone with a tadpole-like creature, as they may be infected with the parasitic Mind Flayers too.
Pre-order now to get your party together and start your adventure into the Forgotten Realms on August 28. Choose from the Collector's Edition or the Deluxe Edition, which comes with exclusive in-game items inspired by Divinity: Original Sin II, including a playable Bard Song Pack, an adventurer's bag of supplies, and digital downloads of the original soundtrack, artbook, and character sheets.
Don't miss out on the ultimate RPG experience of 2023. Mark your calendar for August 31 and get ready to embark on a journey of fellowship, betrayal, sacrifice, survival, and seductive absolute power in Baldur's Gate 3.