The Baldur's Gate series holds a special place in the hearts of RPG fans. Developed by BioWare and published by Interplay Entertainment, the original Baldur's Gate games on PC blended deep roleplaying systems, an engaging story, and tactical combat into unforgettable classics. After nearly 20 years, Larian Studios took up the mantle for the next chapter in the revered franchise.
Belgian developer Larian Studios made a name for themselves with the Divinity series, another acclaimed set of fantasy RPGs. Their talent for immersive worlds, complex mechanics, and player choice made them a natural fit to revive Baldur's Gate. Fans eagerly anticipated what Larian could bring to the table.
Baldur's Gate 3 returns players to the famous city of the Forgotten Realms campaign setting. Beginning imprisoned on an illithid nautiloid vessel, the protagonist must escape after a crash and unravel the mysteries of parasitic tadpoles implanted in their heads. This mind flayer plot promises thrilling intrigue, and the stakes escalate as players ally with companions and explore the region surrounding Baldur's Gate. Larian recreates the feel of a true Dungeons & Dragons adventure, where split-second decisions carry weight and one wrong move could spell disaster.
With talents honed on their past RPG successes, Larian Studios boldly pushes the Baldur's Gate series into a new era. While retaining the spirit of its predecessors, Baldur's Gate 3 stands ready to stun fans and newcomers alike. Stay tuned for our Baldur's Gate 3 review. The journey begins now.
Gameplay & Systems
As a video game adaptation of Dungeons & Dragons, Baldur's Gate 3 deftly translates the beloved tabletop RPG's mechanics into digital form. Calculations involving ability scores, skill checks, and dice rolls that would require pen, paper, and math skills in a real D&D session are automated and displayed on screen. Yet the core principles remain intact. This creates an experience distinctly recognizable to D&D fans, while potentially overwhelming for newcomers.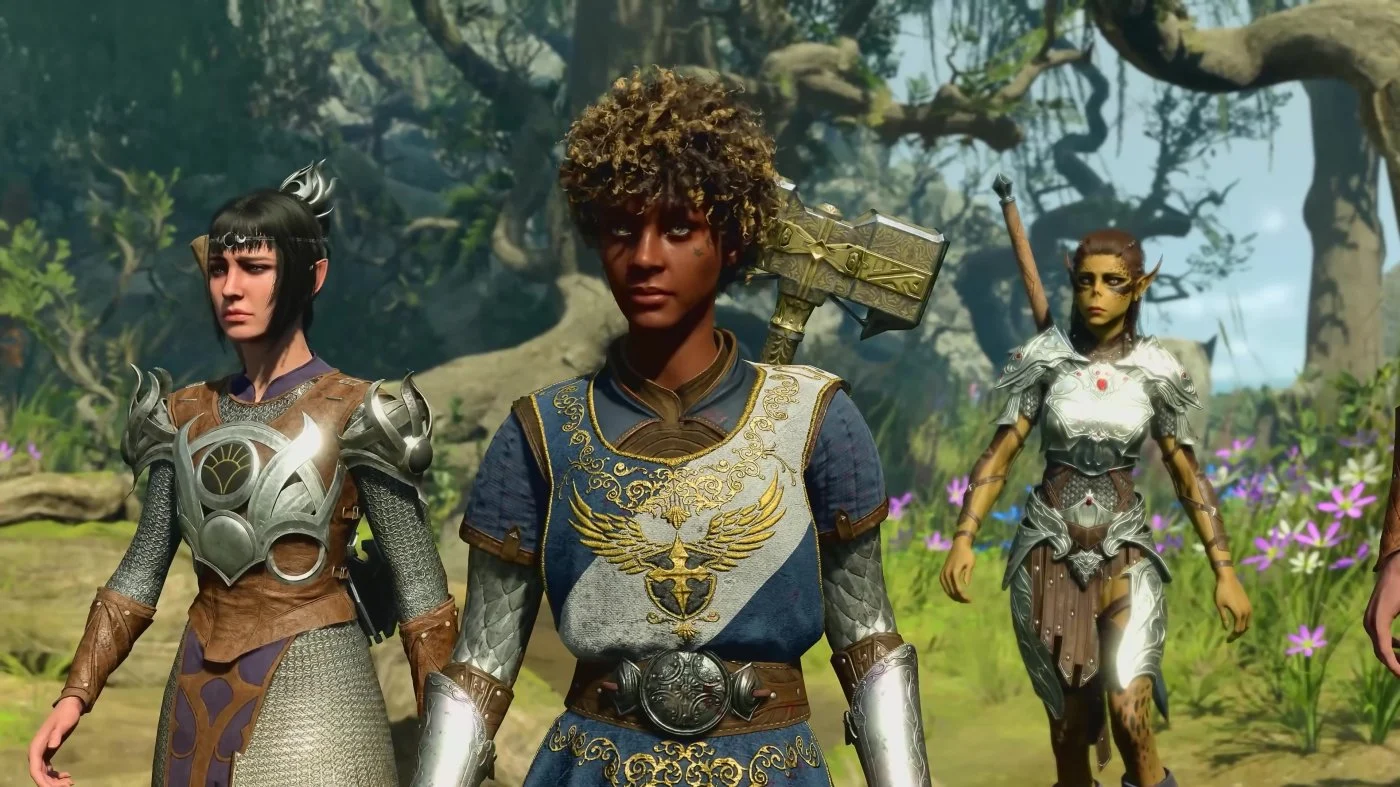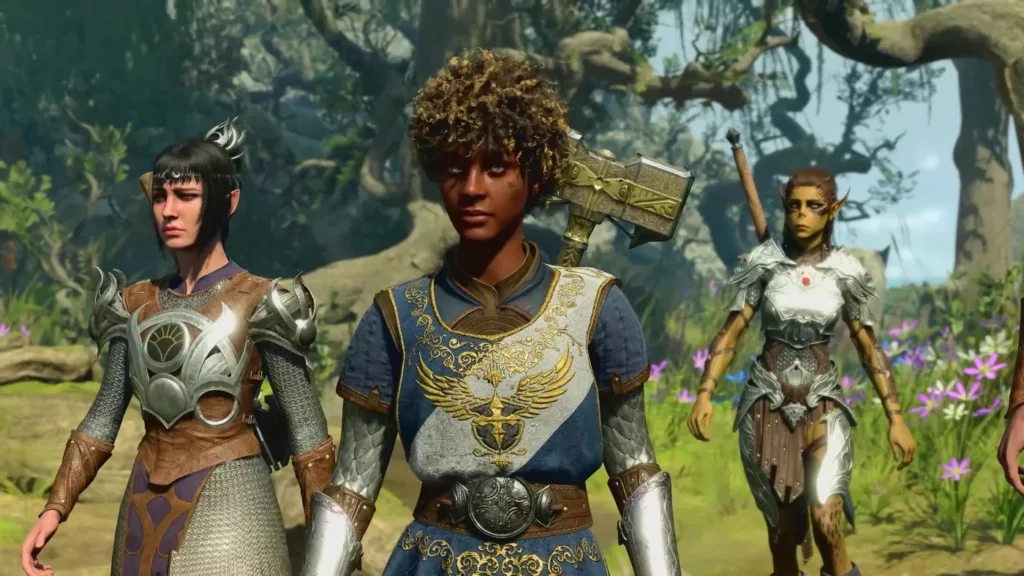 Central to any D&D game are the six ability scores – Strength, Dexterity, Constitution, Intelligence, Wisdom, and Charisma. These affect nearly every action the player takes, from swinging a greatsword to haggling with merchants. Baldur's Gate 3 factors ability bonuses into damage rolls, spell saving throws, lockpicking attempts – you name it.Building an effective character means balancing strengths and weaknesses. A high Charisma paladin might succeed on every persuasion check, but rely on companions to disarm traps. An Intelligent wizard unleashes devastating spells, but may falter in melee combat. Part of the fun lies in experimenting with different combinations.
When attempting actions like deceiving guards or leaping over chasms, dice rolls add an element of chance. The player's modifiers are added to a 20-sided die roll, with the total determining success or failure. It's not unheard of to succeed on a nearly impossible check with luck or critically fumble on a sure thing. This injects exciting variability into every interaction. Dice rolls occur constantly, from bartering with stubborn dwarves to striking killing blows on gnolls. Just like gathering around a table with fellow adventurers, you'll be shouting in joy and groaning in agony at the whims of fate.
This dice-based core creates tremendous complexity. For some players, calculating all the interacting modifiers and optimal choices provides engrossing depth. Each decision carries weight. Mapping out character builds, party synergy, and combat tactics is an appealing intellectual exercise. Other players may feel bogged down sorting through tables of numbers and obscure rules. The learning curve is steep, requiring hours of trial and error to grasp underlying systems. Progress can feel slow at first when failing basic checks due to low stats. Patience and study are rewarded, however, unlocking new character capabilities and strategies.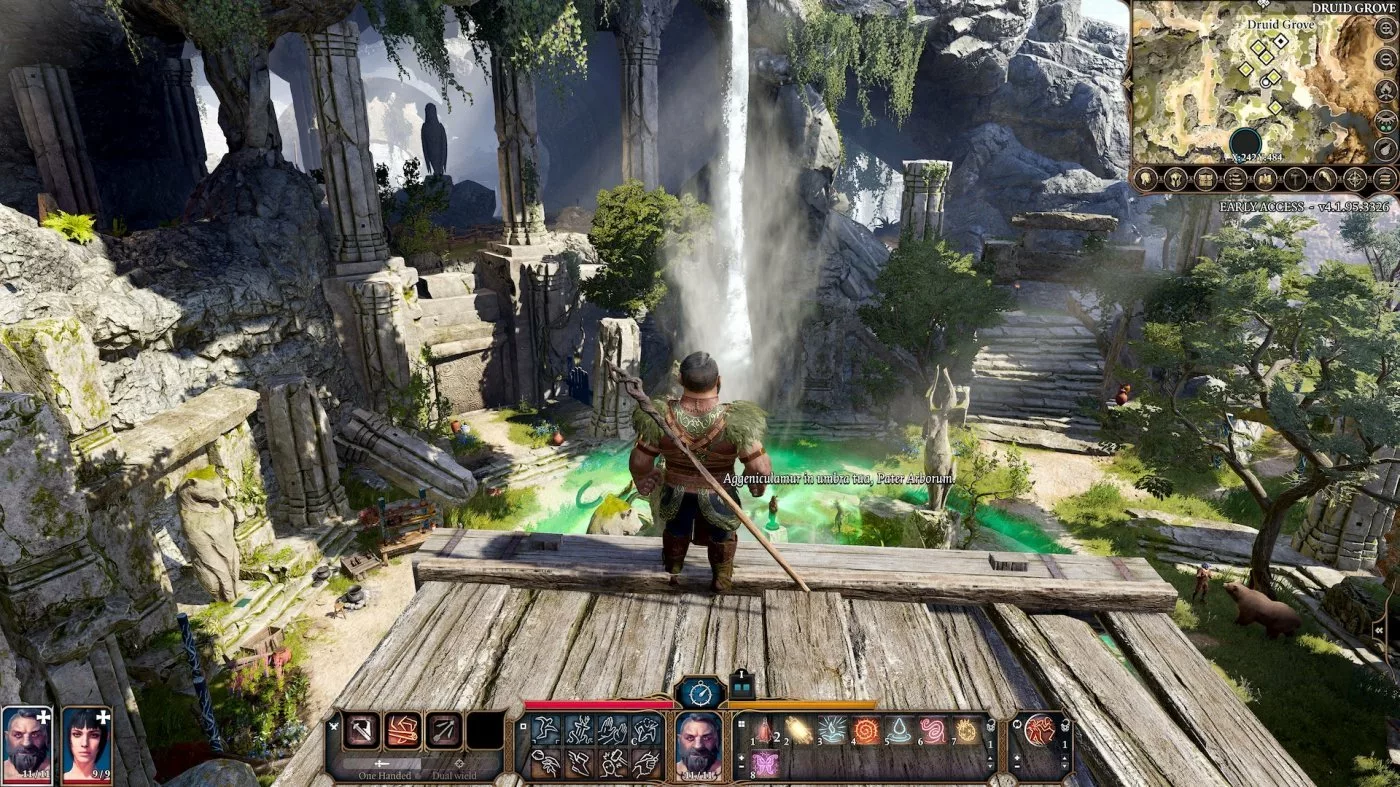 Combat particularly highlights this dichotomy. The turn-based format forces meticulous positioning and ability use for success. Activating backstabs, coordinating spell combos, and exploiting environmental hazards take practice. Some will relish the thoughtful, almost puzzle-like approach. Others may wish for more action-oriented real-time battles. Both perspectives are valid, and preference plays a large role.
No matter your experience level, playing cooperatively can ease the transition. Teaming up with others provides more options in combat and access to different skills during exploration. More crucially, veteran players can provide guidance and share insights that speed up the learning process. Of course, grouped pacing also requires compromise to align playing styles. Solo offers independence and freedom of choice at the cost of added burden. Either way, committing to mastering interlocking mechanics allows Baldur's Gate 3's depth to shine.
In adapting the unique flair of D&D, Baldur's Gate 3 stands as one of the most authentic and comprehensive digital roleplaying experiences ever crafted. For devoted fans eager to test their RPG mastery, it's a dream come true. More casual players may feel overwhelmed, but pushing through barriers can lead to great rewards. Just like in real D&D, success comes from working together, embracing chance, and learning to make the numbers work for you. Baldur's Gate 3 encapsulates that enduring spirit – for better or worse.
An Endless Horizon of Adventure
The world of Baldur's Gate 3 astonishes in its sheer scope and density of content. Upon escaping the illithid nautiloid, players gain free rein to explore the sweeping environments surrounding the city. Forests, marshes, grottos, villages – the possibilities seem limitless. Discovering points of interest often leads to branching quests featuring morally ambiguous choices. One could easily spend over 100 hours scouring the landscapes and still barely scratch the surface. Both main story beats and side diversions prove compelling in their own right.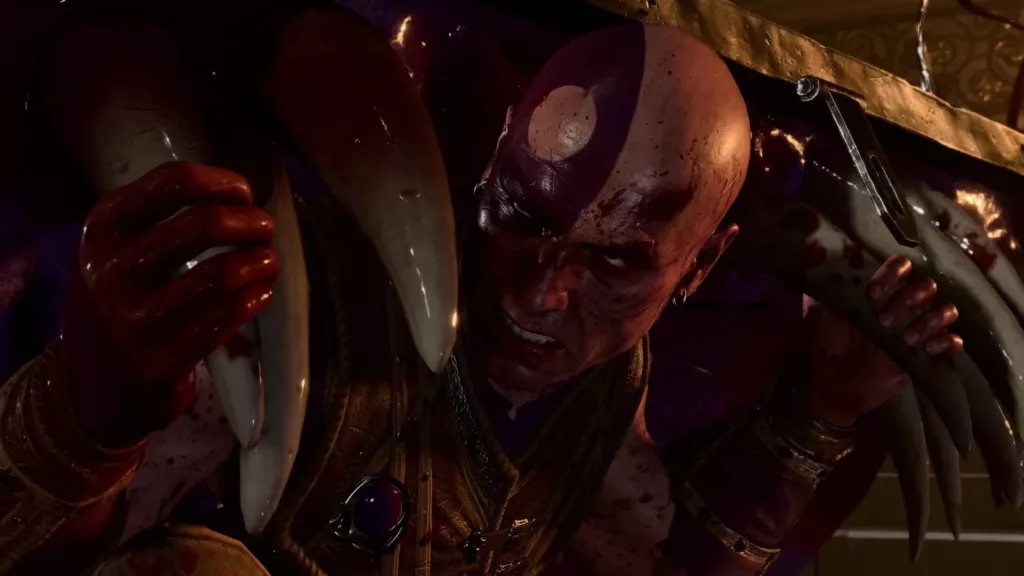 Following the central mystery of the cranial tadpoles guides players through vivid, multi-part story arcs populated by engaging characters. Political intrigue, mystical rituals, doomed romances – the writing conjures Game of Thrones-esque twists and drama. Companions like the arrogant elven archer Astarion or bubbly tiefling cleric Shadowheart liven up the journey with their own hidden agendas. Epic set pieces pit the party against terrifying beasts and magical horrors straight from the D&D Monster Manual.
Yet veering away from the critical path unveils even more to experience. The developers masterfully emulate a real D&D campaign where side adventures bring townsfolk's plights to life. One may be tasked with investigating a haunted windmill or negotiating a treaty between warring goblin factions. Many non-essential characters boast intricate dialog trees and morally ambiguous dilemmas. Simple errands spur multi-stage stories filled with betrayals, sacrifice, or redemption. Larian stuffs an insane density of hand-crafted tales into every corner.
Quest design accommodates nearly any character build and playstyle. Stealthy rogues can pick locks and backstab to fulfill objectives. Silver-tongued bards will talk their way through confrontations. And brash fighters just may hack their way through crowds if finesse falls short. One could even avoid violence altogether through illusions and trickery. Every class and background opens up viable approaches. Replayability surges as new experiences emerge.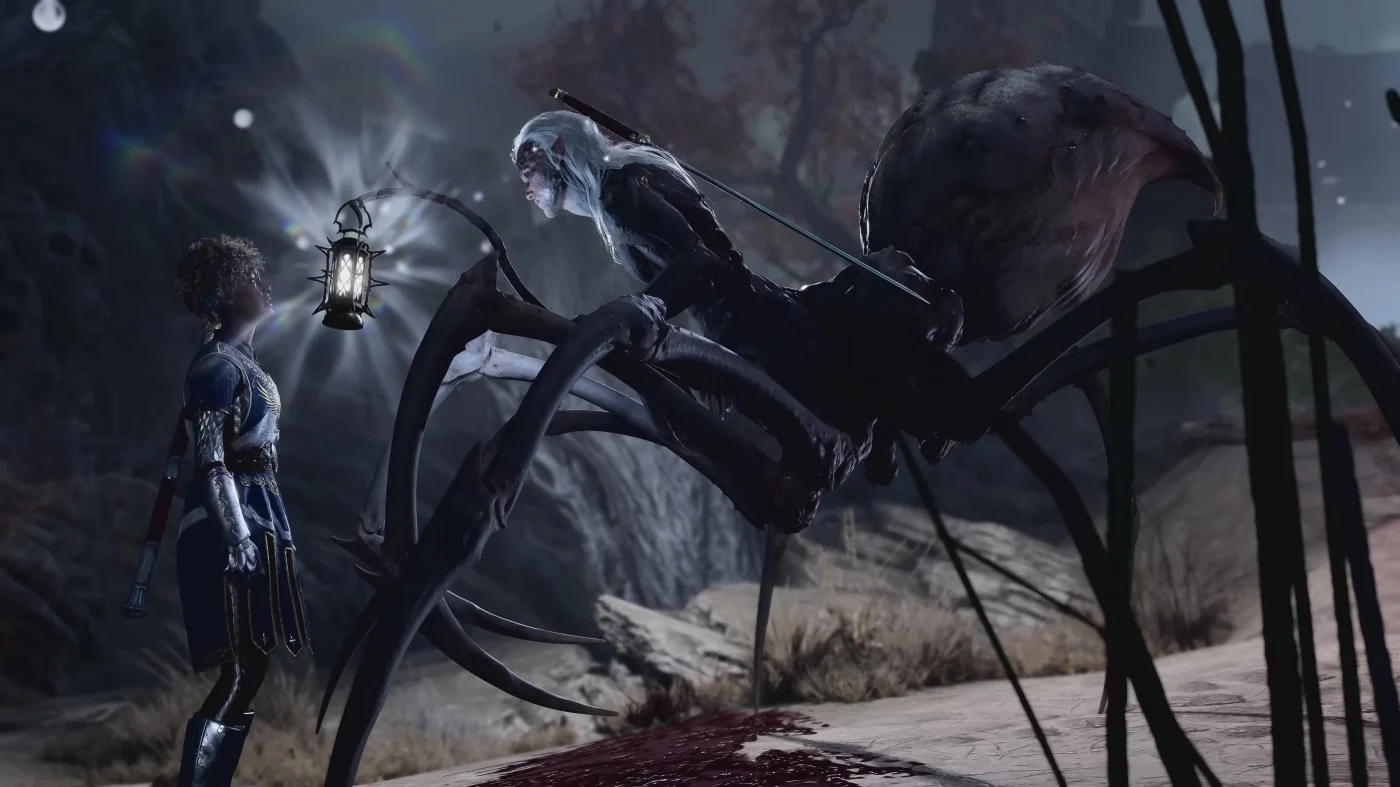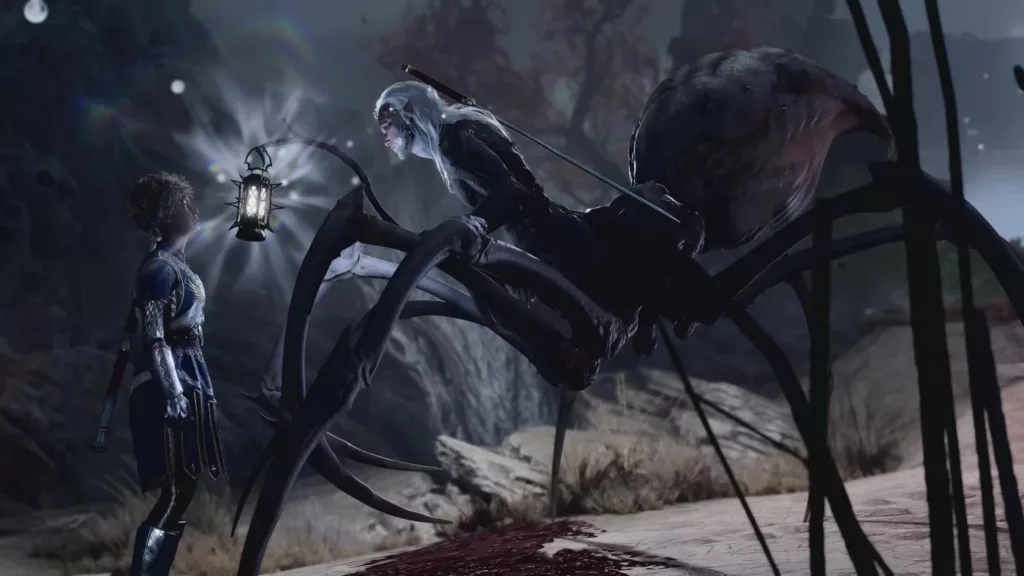 Vibrant environments encourage unhurried exploration. Gothic architecture and eerie dungeons brim with secrets and loot. Sun-dappled forests and misty wetlands hide enemy encampments or sites of arcane rituals. Picturesque towns offer welcome respite between thrilling adventures. Larian's artists handcrafted so many stunning vistas and intricate interiors that taking one's time feels rewarded. Many RPGs nudge players urgently along the main questline. Baldur's Gate 3 lets you set your own leisurely pace.
With seemingly endless horizons promising meaningful stories and harrowing challenges, Baldur's Gate 3's world provides an RPG lover's dream. Few games can match the diversity of experiences packed into its sprawling realm. One playthrough barely scratches the surface of what Larian's writers and designers accomplished. This is a place meant to be lived in across repeated visits, not rushed through. An almost overwhelming amount of quality content awaits those with curiosity and patience. Baldur's Gate 3's genius lies not just in the main adventure, but the countless side tales granting context and depth to its universe. The journey, not just the destination, defines this exemplary open world.
A Feast for the Senses
Baldur's Gate 3 immerses players in its vivid fantasy realm through stellar artistic design and audio. Gorgeous cinematics backed by a haunting soundtrack instantly set the tone. Nuanced voice acting makes every character distinct and memorable. Little touches like an omniscient narrator further enhance roleplaying flavor. Larian Studios crafted a sensory experience equal to any AAA game.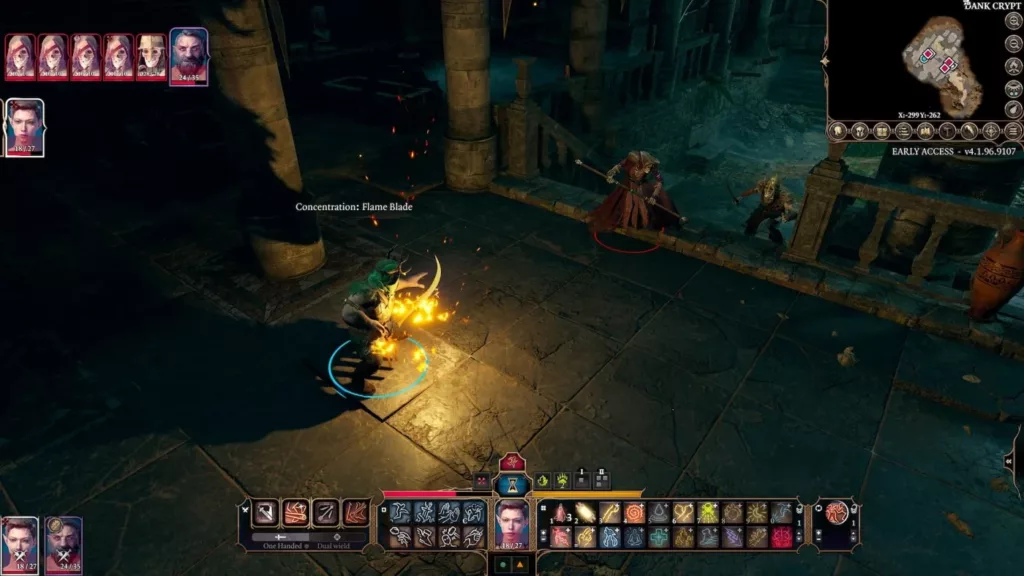 From the opening cutscene of mind flayers dragging victims into their nautiloid ship, the visual splendor is apparent. Fluid animations, highly detailed models, dynamic lighting and weather effects – these cinematics meet today's graphical standards. They beautifully establish the gothic mood, whether rendering dank caverns or elegant elven architecture. Even side conversations receive lavish direction, with zooms and cuts heightening drama. Only occasional stutters and clipping issues mar the polish.
The soundtrack also impresses with its mix of orchestral arrangements and atmospheric tones. Melancholy strings and ominous chanting accompany the opening act, underscoring the illithid threat. Lighthearted woodwind melodies in outdoor areas provide grace notes. Battle themes kick into energetic drums and brass to pump up the action. The music bolsters scenes without overwhelming. Customizable intensity settings allow adjusting levels for desired ambience.
Vocal performances bring the characters to life far beyond old-school RPGs with silent protagonists. Leaders passionately address crowds with conviction in their cause. Companions banter with sly wit when exploring together. Even incidental NPCs like drunk tavern patrons have multiple voiced lines instead of repetitive grunts. With quality on par with AAA studios like BioWare, the voice acting makes interactions consistently engaging.
Lastly, the narrator seamlessly channels a real-life Dungeon Master's descriptive voice and humor. Upon failing lockpicking attempts, they might quip, "The intricate mechanisms continue to elude mastery. Fortune favors the bold, but sometimes the patient." Occasional flavor text adds welcomed narrative flair. It's a masterful touch for D&D fans that avoids overuse.
From every sight and sound to the smallest details, Baldur's Gate 3 exudes craftsmanship and care. Few games deliver such lavish production values. Larian Studios clearly invested tremendous resources into the presentation, aiming to make this both a technical and artistic showpiece. Their efforts paid off, creating an experience that's as much a joy to watch and hear as to actually play. Even jaded gamers will appreciate the state-of-the-art sensory feast. When presentation reaches these heights, it elevates the entire product.
Forging Your Fantasy Hero
Baldur's Gate 3 offers staggering options for character creation. Players can spend hours tweaking the most superficial facial details or deliberating ability score allotments to build their perfect alter ego. With many races, classes, backgrounds and attributes to mix and match, the potential combinations are endless. Customization even factors into gameplay, as your choices shape how NPCs respond and what paths unfold.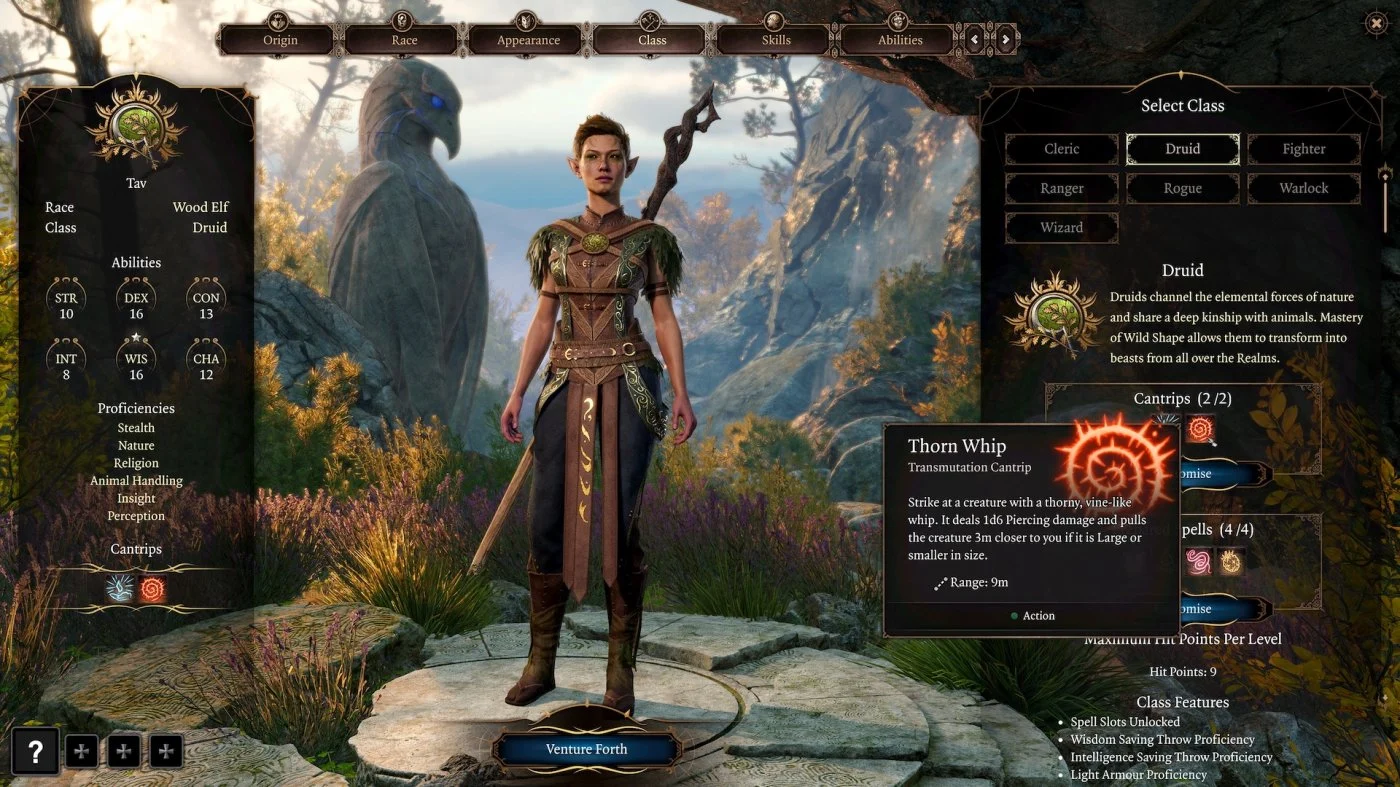 Just selecting a race presents tough choices between human versatility or more exotic options like proud githyanki, charming half-elves or creepy vampire-esque drows. Each race confers distinct bonuses and unlocked story interactions. Next, players pick from classes like steadfast fighters, cunning rogues, wise clerics and flamboyant bards. Specialized magic users offer their own playstyles too. Deep multi-class potential through subclasses further diversifies builds.
The character's background fine-tunes their personality and upbringing. A folk hero gains bonuses when protecting the downtrodden, while a charlatan excels at deception. During play, these backgrounds unlock related dialogue options and solutions. An urchin childhood on the streets provides different insights compared to an acolyte of the church. Small touches like personality tags for being hot-headed or cunning also tweak conversations.
Ability scores are the final brush strokes defining capabilities. Whether boosting strength to be a brute, intelligence for masterful spells, or charisma to sway hearts, spreading points thoughtfully is key. These bonuses shape the probabilities of success from the most epic battles down to minor skill checks when interacting around camp. It's the ultimate balancing act.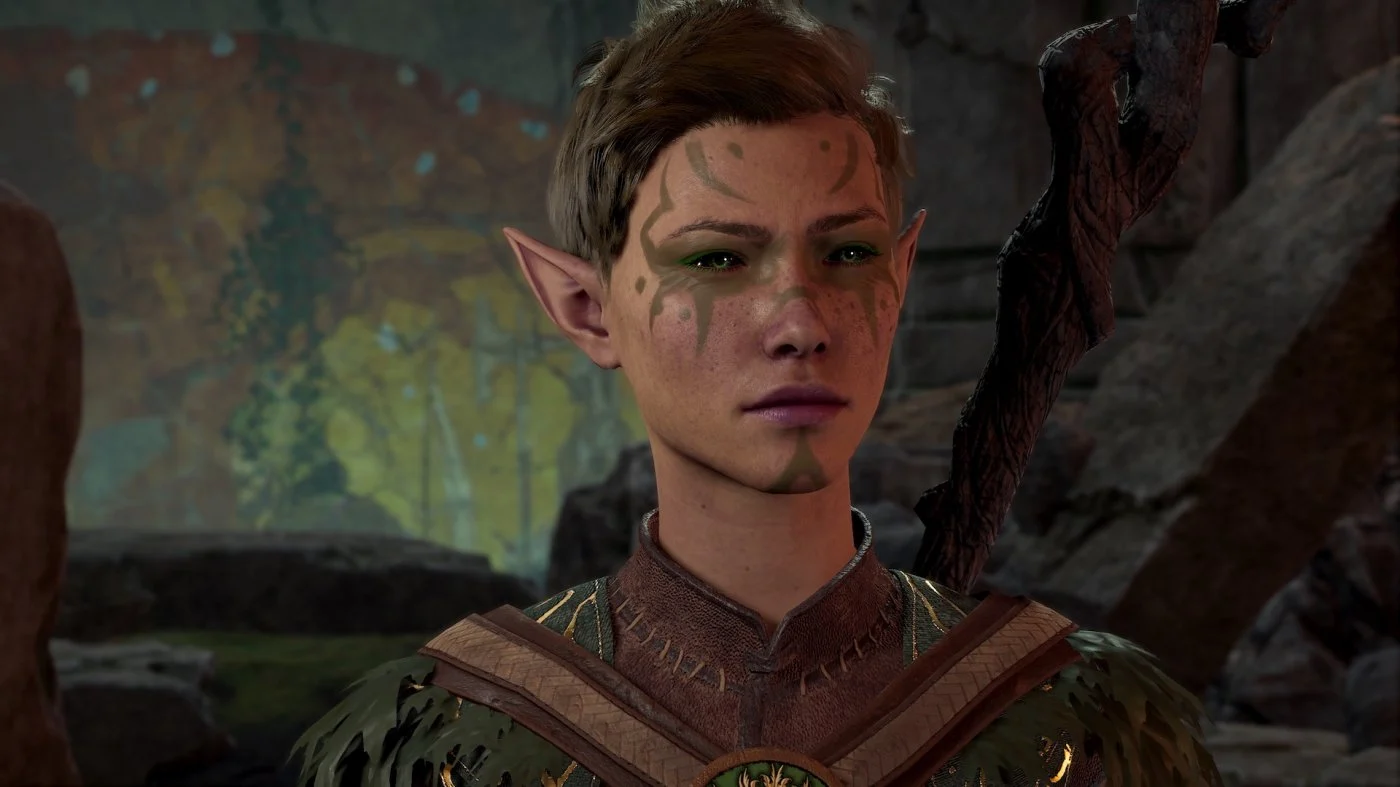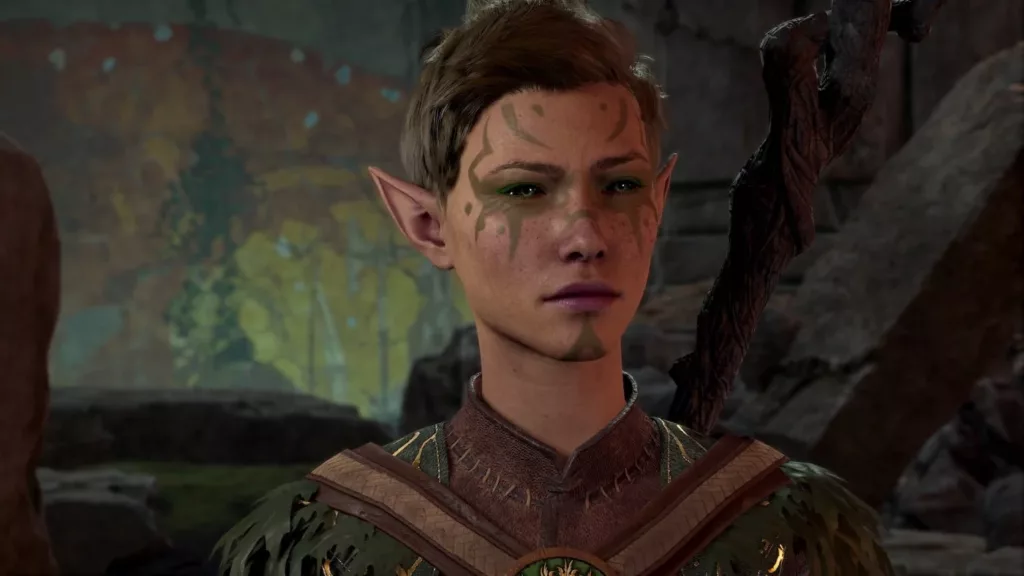 Such extensive customization enables playing precisely the hero you envision. By considering synergies during creation, you can build competently for future challenges or roleplay quirky weaknesses. Seeing your handcrafted character influence the evolving narrative provides immense satisfaction. Baldur's Gate 3 offers an unparalleled canvas letting imagination run wild. Players who enjoy experimenting with ability combos and acting out personalities will delight in the vast options to explore.
Understandable Growing Pains
Given Baldur's Gate 3's ginormous scope and complexity, some technical shortcomings get expected leeway. A few crashes, performance dips, and odd design choices occasionally surface. Yet these failings remain minor compared to the grand scale Larian Studios achieved. With time, updates should smooth out most kinks.
Sporadic crashes when first accessing new areas or leveling up characters occurred during early access. Many of these bugs were subsequently squashed, proving Larian's commitment to polish. Some players still report hiccups, but future patches will likely address lingering issues. Similarly, frame rate drops and longer load times crop up in cluttered zones on lower-end systems. Upgrading hardware mitigates this for flawless performance.
Less excusable are questionable choices like repetitive transition animations every time conversations begin, even for pointless dialogues. Inventory management could also improve. These interface quirks merely annoy rather than ruin the experience. Tweaks and options to toggle such elements would satisfy fans irked by the immersion loss.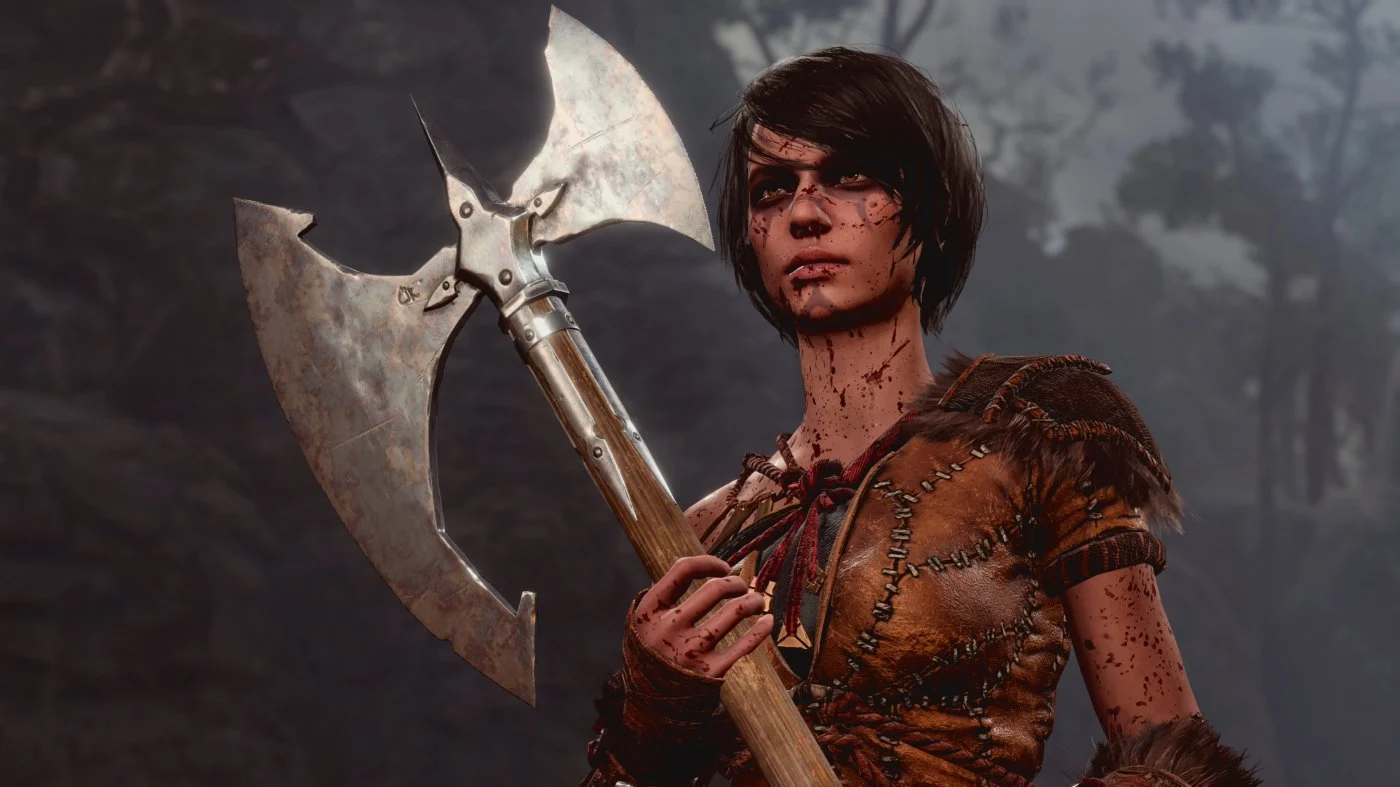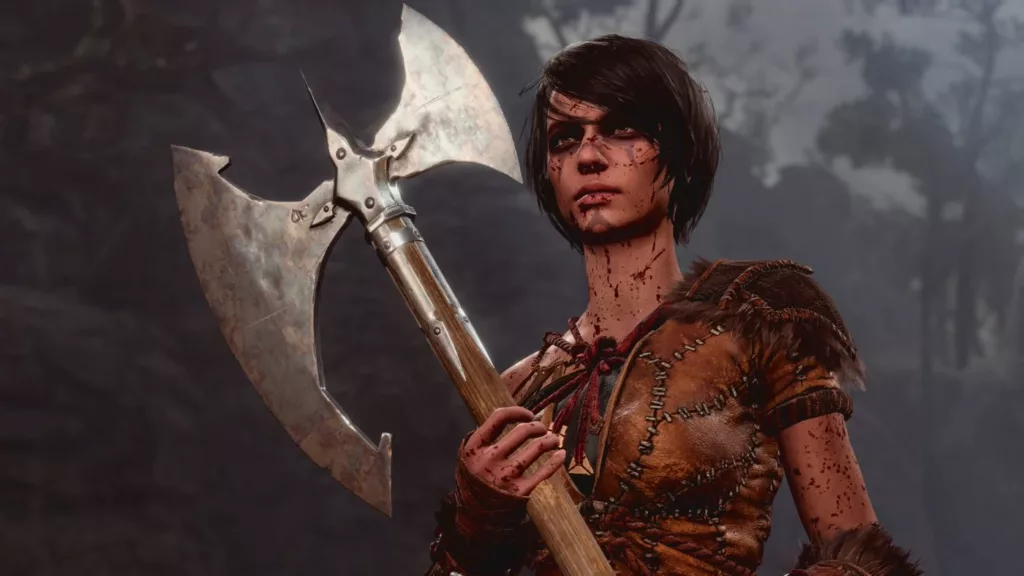 In the grand scheme, Baldur's Gate 3's technical shortcomings barely register against its accomplishments. The odd crash or choppy cutscene fails to ruin what is otherwise an incredibly stable experience given its size and complexity. The developers continue demonstrating diligence in squashing bugs and optimization. Players are advantaged by picking it up now, with many early issues already ironed out. What remains are minor grievances rather than deal-breaking deficiencies. Baldur's Gate 3's technical polish shines brightly through minor blemishes.
Adventuring Together
Baldur's Gate 3 allows undertaking its epic journey with friends through online, local, and LAN co-op. Teaming up provides both enjoyable social play and shared burden, though not without drawbacks. Careful coordination helps minimize pacing and progression issues. At its best, multiplayer enhances immersion through lively tabletop roleplaying flavor.
Each player controls their own custom character or takes the reins of a pre-made companion. This freedom in managing party members during exploration and combat deepens tactical options. Friends can combine abilities in innovative ways against challenges you couldn't alone. Romance subplots also unlock new dynamics to explore.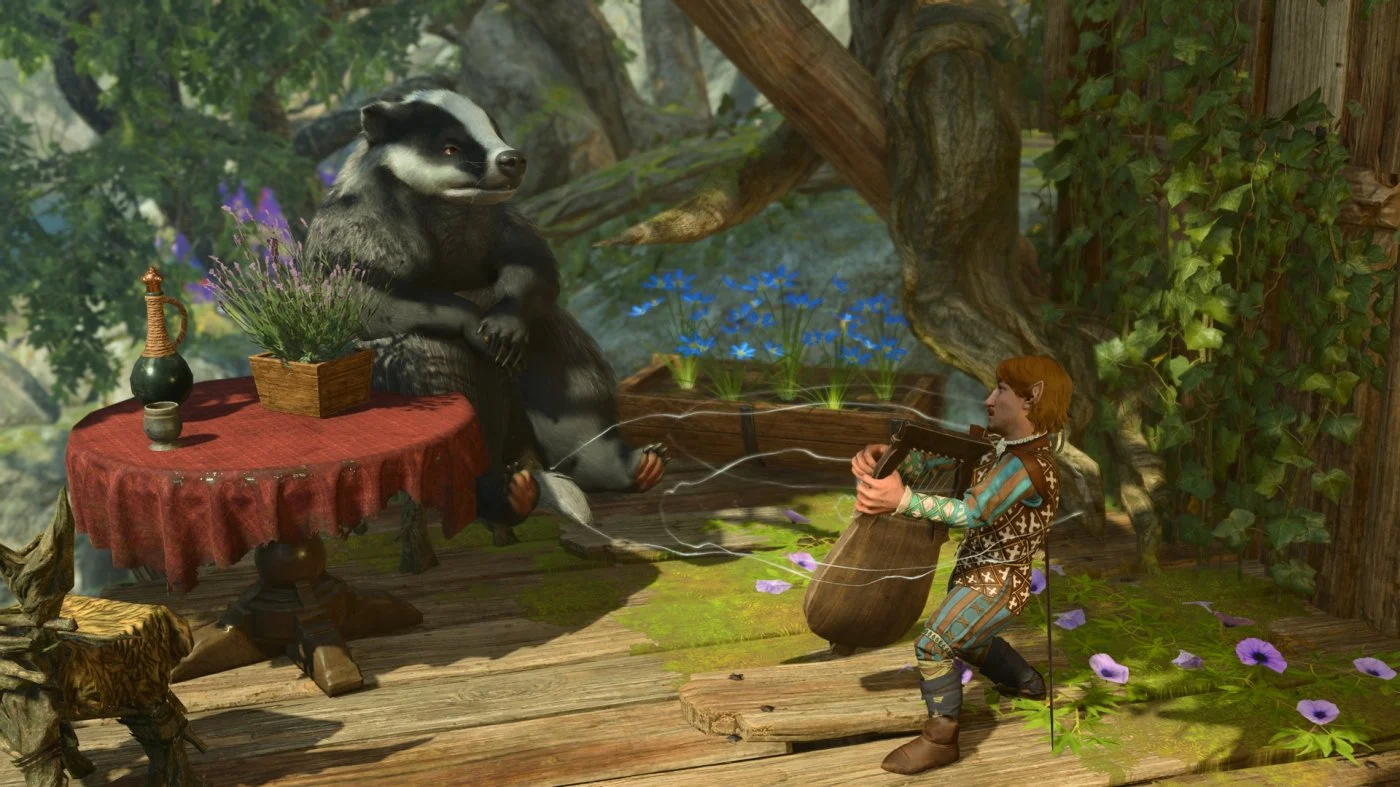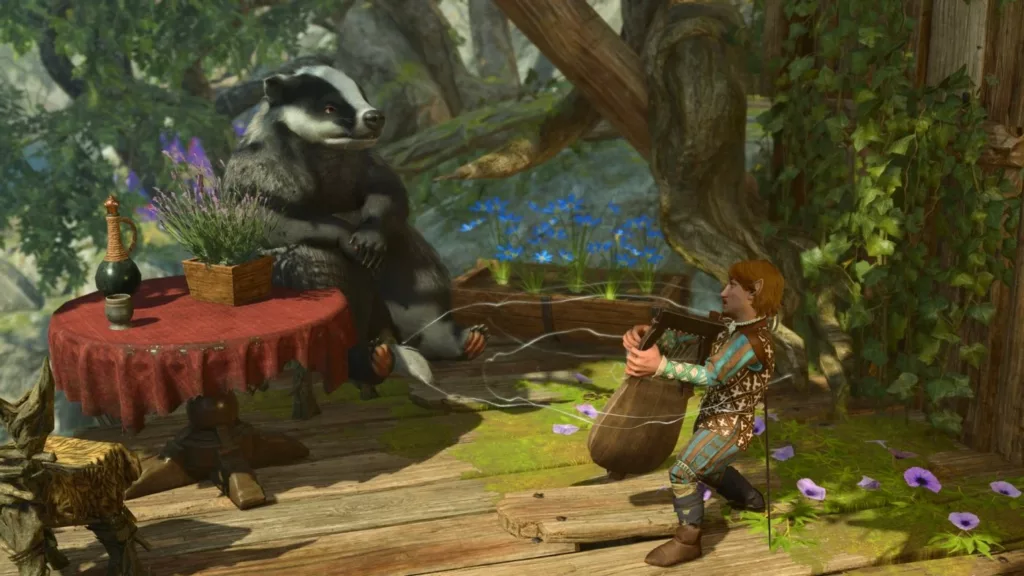 However, the host player's save file and progress dictates the campaign state. Late-joining players start at level one and must catch up. Story beats only trigger for those present together, causing syncing issues if players miss sessions. Side quests completed without the full group also disrupt continuity. As in real D&D parties, keeping everyone on the same page requires effort.
Still, coordinating with real people heightens Baldur's Gate 3's roleplaying feel. Friends add unpredictable humor and choices compared to AI companions. Turn-based combat becomes livelier when directly strategizing out loud. Shared excitement during critical battles or meaningful story moments enriches engagement. And debating moral dilemmas with different perspectives takes on more nuance against real intellects.
Baldur's Gate 3's multiplayer smartly avoids compromising the single-player experience for those who prefer independence. But gathering a dedicated group willing to communicate enhances the adventure markedly. The camaraderie of a close-knit party conjures nostalgic D&D memories. Larian Studios implemented a foundation for forging lasting bonds.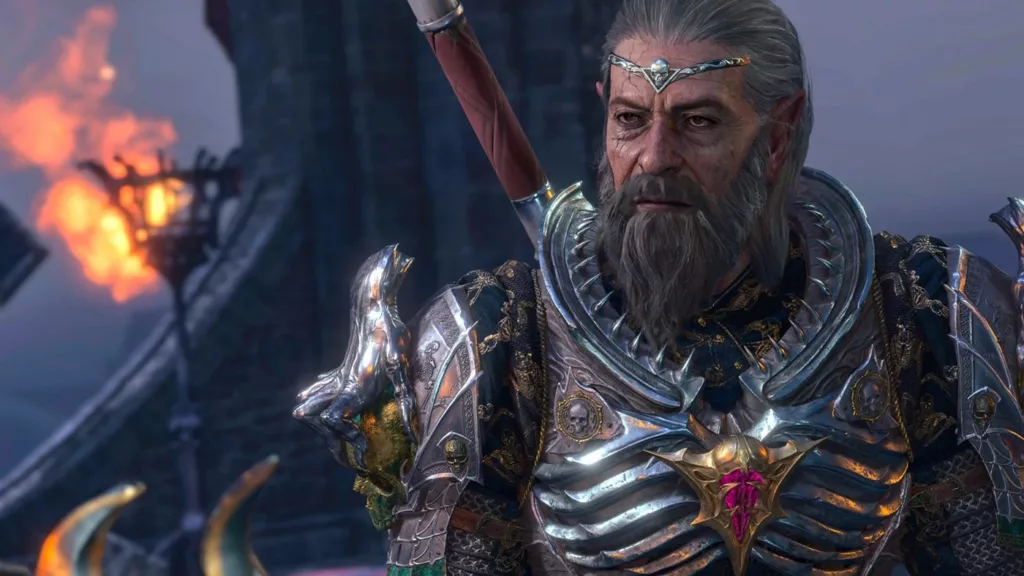 An Instant Classic
With Baldur's Gate 3, Larian Studios achieved something extraordinary. The depth of its systems, branching quests, and character customization set new benchmarks for the CRPG genre. Through painstaking adaptation of Dungeons & Dragons mechanics and roleplaying principles, Larian delivered a definitive digital experience matching beloved tabletop adventures. Despite high initial complexity, those who embrace Baldur's Gate 3's challenges will savor an unforgettable RPG masterpiece.
Minor technical flaws and gameplay quirks barely register against the monumental triumphs. The intricate combat, wealth of content, unparalleled freedom of choice and character builds – these elements outshine any blemishes. Baldur's Gate 3 represents possibly the closest gaming has come to recreating D&D's social dynamics and theme of rising from humble beginnings to mythic heights. The journey empowers you each step forward.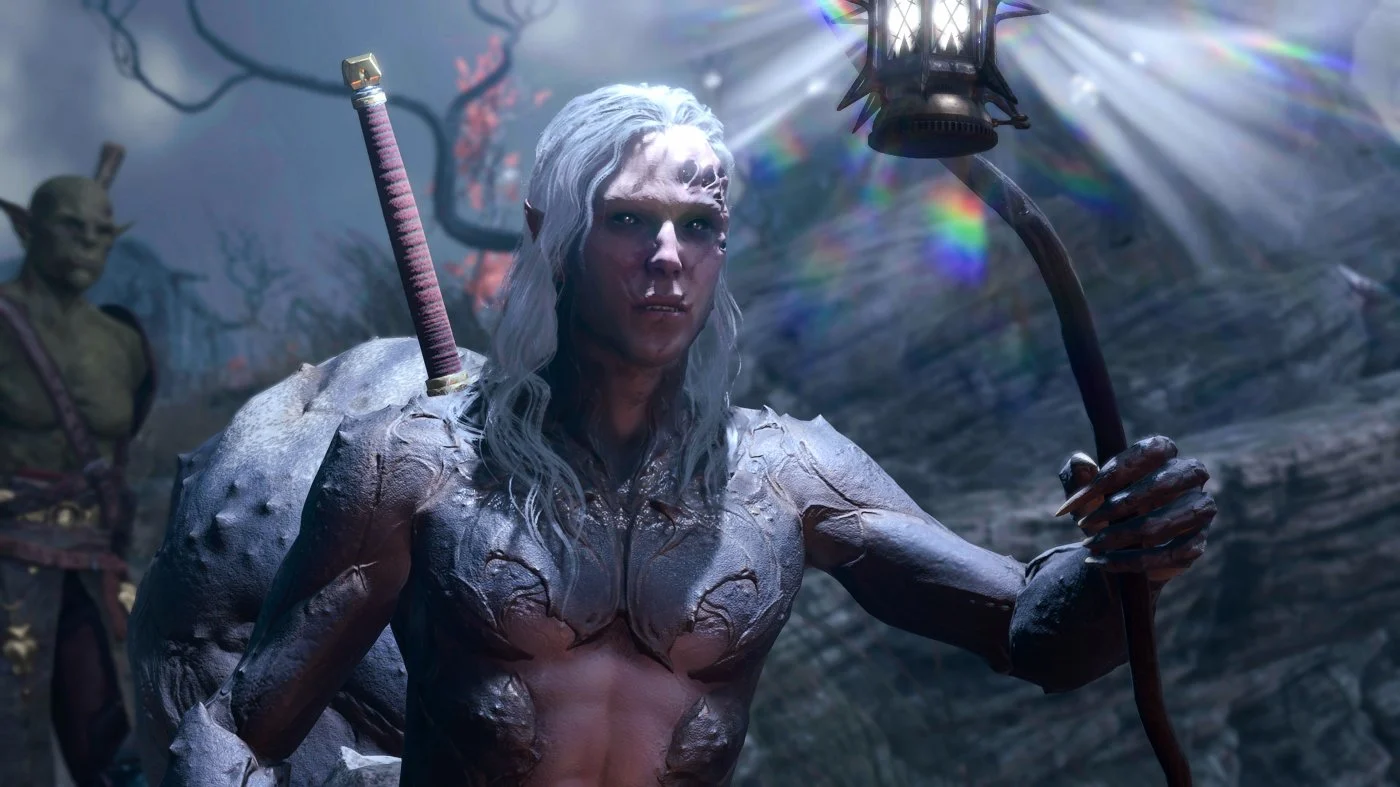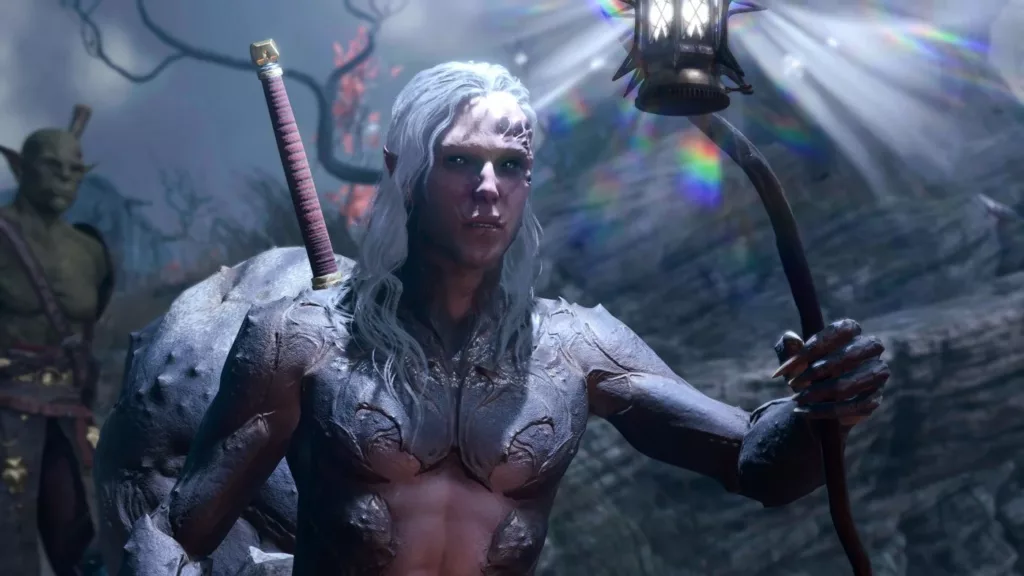 RPG fans searching for the deepest systems mastery and roleplaying immersion need look no further. Yet even casual players who prioritize lush worlds, charismatic characters, and impactful choices will find much to enjoy after pushing through initial learning curves. Baldur's Gate 3 delivers on every front for those with patience and an open mind. This will stand the test of time as one of the most ambitious and remarkable RPG accomplishments. Larian Studios etched their place in gaming history. The legendary Baldur's Gate series now fittingly continues its journey in legendary fashion.
The Review
Baldur's Gate 3
With its incredible depth, freedom, and faithfulness to tabletop RPGs, Baldur's Gate 3 sets a new bar for the genre. Minor flaws fade in the face of Larian Studios' monumental achievement. This journey to the fabled city will go down as an instant.
PROS
Extremely detailed world with tons of content and side quests
Captures the essence of Dungeons & Dragons systems and roleplaying
Excellent presentation with gorgeous graphics and cinematics
Engaging, multi-layered story with compelling characters
Turn-based tactical combat with environmental interactions
Nearly endless character customization possibilities
CONS
Steep learning curve due to complex mechanics and calculations
Can feel overwhelming for casual RPG fans
Combat may be too slow-paced for some
Co-op play requires coordination around progression and pacing
Occasional technical issues like crashes or performance dips