Get ready to immerse yourself in the world of Jesus Christ like never before, as SimulaM studio from Warsaw is all set to release its latest production, I Am Jesus Christ.
The highly-anticipated game made an appearance at the IGN Fan Fest event and the trailer that was revealed has left gamers around the world spellbound. And, why wouldn't it?
The trailer showcased the main character casting miraculous "spells," including walking on water and turning water into wine.
The development of the game is being financed by PlayWay, a market leader in various simulators, and despite the serious approach to the subject matter, the sight of Jesus performing these extraordinary acts from the first-person perspective is nothing short of unusual.
As Saint Luke is quoted in the trailer, "many have already tried to compose a story about the events that took place among us." However, with the release of I Am Jesus Christ, we can now finally embark on a trial to see how well this story resonates with gamers.
I Am Jesus Christ is being developed for the Unreal Engine 5, which promises stunning graphics and a seamless gameplay experience.
The game will be available exclusively on Steam in the second quarter of this year, but the free prologue is already available on the Valve store.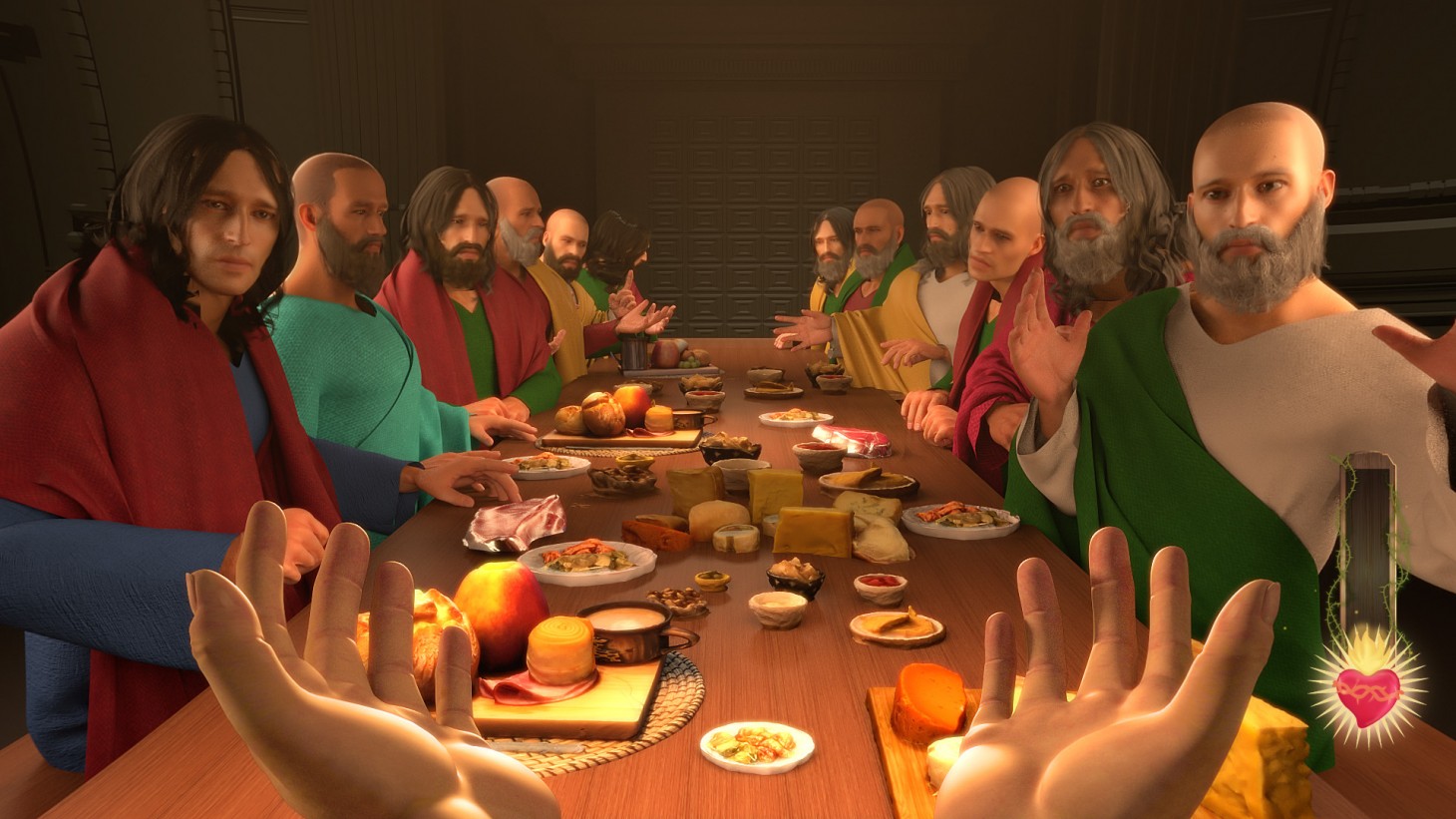 While the prologue has been met with mixed reviews, fans are eagerly anticipating the full release of the game to experience the thrill of being able to cast miraculous "spells" in the shoes of the messiah.
With I Am Jesus Christ, players can perform miracles like resurrecting Lazarus and walking on water, all from the perspective of Jesus himself.
The game's trailer showcases the main character's hands as he performs these acts, making it reminiscent of casting spells in Dark Messiah of Might and Magic.
However, it's important to remember that this game portrays a completely different messiah, making it a unique and exciting prospect for gamers.
While some gamers have been skeptical about the game, calling it "psychologically challenging," others are eagerly awaiting its release. "I never thought I'd be chasing Jesus.
It was a strange experience, but I'm looking forward to the rest," said one gamer, while another added, "Kratos is a sucker for an arrow" in the face of the messiah's power.
Overall, I Am Jesus Christ promises to be a thrilling and unique experience for gamers. Whether you're a believer or not, this game is sure to be a memorable journey that immerses you in the world of Jesus Christ like never before.