For avid gamers who are also racing and flight simulator enthusiasts, having a proper home kit that accurately simulates the cockpit of a car or plane is a dream come true.
However, building such a system is no easy task, let alone a cheap one. That's where F1 Authentics comes in, offering a solution that is a cut above the rest.
In collaboration with Oracle Red Bull Racing, F1 Authentics has created two variants of the F1 simulator – the Race Edition and the Championship Edition.
Both are based on an authentic F1 bodywork produced in the same way as those used by real racing teams. The company even claims that F1 pilots themselves train on a similar simulator.
But what's inside the shell? That's something F1 Authentics doesn't reveal, only offering vague descriptions like "Premium curved AOC gaming screen & speakers" and "The latest gaming hardware."
However, it's unlikely that the ultra-rich individuals who would buy this simulator would be interested in the specs. They just want to buy, plug in and play.
For the Race Edition, buyers can opt to ride in the colors of either Max Verstappen or Sergio Pérez. However, with a price tag of £75k, it's still a hefty investment. The Championship Edition is even pricier at a ridiculous £99k.
Despite the high cost, there's no doubt that buyers will be found. After all, for those who have everything and still can't decide what to do with their wealth, the F1 simulator could be the ultimate toy. However, for those of us who aren't ultra-rich, a much better-equipped system could be built for much less.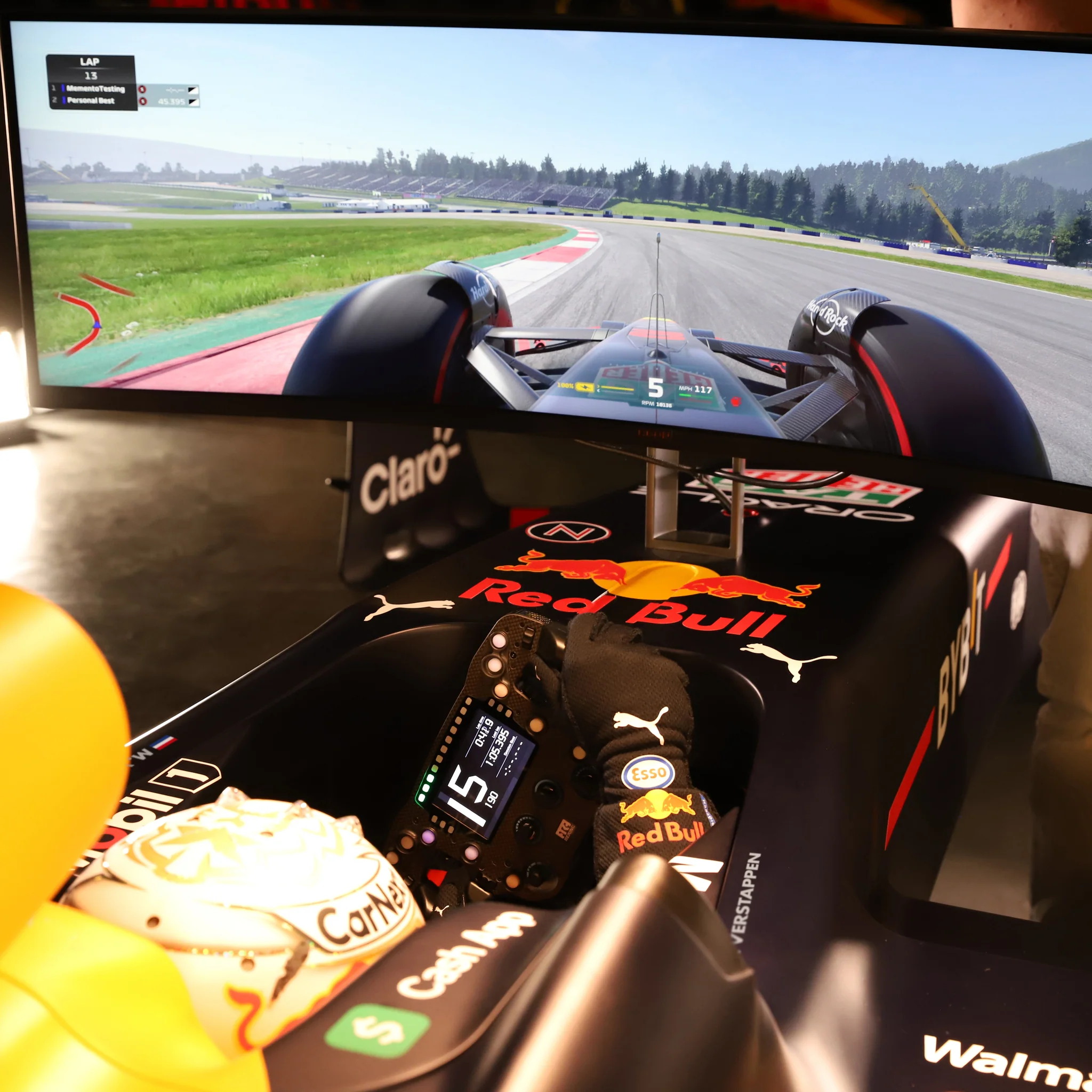 Overall, the F1 simulator from F1 Authentics and Oracle Red Bull Racing is a testament to the luxurious lifestyle that only the ultra-rich can afford.
While it may not appeal to everyone, it's a clear indication of the lengths some will go to satisfy their desire for the ultimate gaming and racing experience.