A fresh Fast X preview provides a sneak peek of John Cena and Jason Momoa engaging in a tense confrontation without resorting to hand-to-hand combat.
Directed by Louis Leterrier, the tenth installment in the Fast & Furious series is set to premiere on May 19, following Dom Toretto (Vin Diesel) as he strives to shield his family from the menacing Dante Reyes (Momoa).
Alongside Cena and Momoa, the star-studded cast of Fast X features Diesel, Michelle Rodriguez, Tyrese Gibson, Ludacris, Jordana Brewster, Sung Kang, Charlize Theron, and Brie Larson.
IGN recently shared a clip that divulges more details about Dante's intentions in Fast X while hinting at a confrontation between him and Jakob (Cena).
The snippet features Cena's character and Little B (Leo Abelo Perry) evading multiple vehicles from Dante's crew. Although the two never engage in a physical altercation, Dante seems determined to track down Jakob and seize his nephew.
Comparing Fast X's Action to Previous Installments
The Fast & Furious franchise has become synonymous with action-packed scenes, primarily centered around cars and high-speed pursuits. As Fast X marks the penultimate entry in the series, fans are left to wonder how it will stack up against its predecessors.
In February, Leterrier disclosed that Fast X would emphasize practicality, hinting at more stunts and diverse filming locations such as London and Rio. This latest preview implies that viewers can anticipate numerous explosions and innovative vehicle maneuvers in the upcoming film.
Considering the movie's connection to 2011's Fast Five, the stakes might be higher for several characters, especially Dom. After Dante's father, Brazilian drug lord Hernán Reyes (Joaquim de Almeida), was killed by Luke Hobbs (Dwayne Johnson), Dante seeks revenge and appears to target Dom's son.
With Fast X's recent showcase at CinemaCon indicating even more thrilling action, the potential consequences for Dom and others could be greater as Dante emerges as a formidable new adversary.
Get caught in the suspense of a psychological thriller with Gazettely's latest review of 'Night of the Hunted', where survival instincts clash with a sniper's game.
What to Expect from Fast X's Action Sequences and Storyline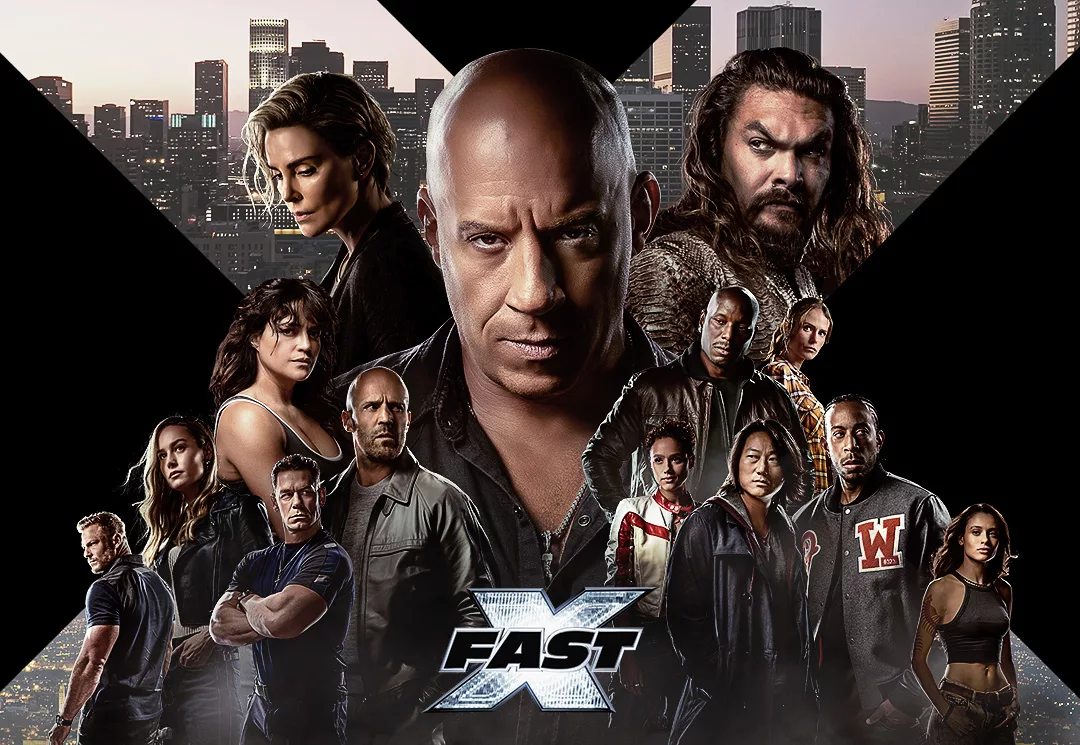 It remains to be seen what other grand action set-pieces Fast X will feature and whether Jakob and Dante will ever directly confront each other.
As a sequel to F9, the film will also see the return of Cipher (Theron), and a showdown between her and Letty (Rodriguez) has already been hinted at.
With teases of a significant cliffhanger conclusion, it will be intriguing to see how the film paves the way for the final chapter, Fast and Furious 11.
Discover the Highs and Lows in Our Freelance Movie Review: Join us as we navigate through the unexpected twists and turns of "Freelance." From standout performances to missed opportunities, our Freelance movie review leaves no stone unturned. Check out the comprehensive Freelance movie review now.