While "The Walking Dead: Dead City" has generously unveiled its tantalizing plot details, the spin-off spotlighting Norman Reedus's character, Daryl Dixon, has been more elusive.
Maintaining an atmosphere of intriguing mystery, the series has kept its eager fans on their toes. However, the creators recently offered a much-awaited first glimpse into this much-anticipated series, sparking excitement among fans.
The Curtain Lifts: First Look at "The Walking Dead: Daryl Dixon"
The Walking Dead: Daryl Dixon In Production Teaser#thewalkingdead #daryldixon #teaser #spinoff pic.twitter.com/33ga3s3wId

— The Walking Dead HQ (@WalkingDead_HQ) May 15, 2023
As reported by ComicBook, some fortunate fans were treated to an initial peek at "The Walking Dead: Daryl Dixon" during the premiere of the final season of "Fear the Walking Dead." To share this excitement with a broader audience, the video was shared on Twitter by user @‌WalkingDead_HQ.
This 14-second video gives us an intriguing insight into the journey of Norman Reedus's character, Daryl Dixon, across the stunning landscapes of France. These behind-the-scenes snippets showcase a walker gearing up for action and the main character exploring the depths of France.
Daryl Dixon's French Odyssey Begins
The much-anticipated series, "The Walking Dead: Daryl Dixon," is set to premiere in 2023. This brief footage offers the first tangible glimpse of Daryl Dixon's return, after previously revealed plot-related details had only whetted fans' appetites.
The official synopsis and these details hint at a gripping narrative: Daryl finds himself on the French coast, clueless about how he ended up there. His thrilling new adventure kick-starts as he attempts to "find his way back home," crossing paths with hordes of walkers and encountering new faces with ambiguous intentions.
The spin-off features Norman Reedus alongside a new team of actors, including Anne Charrier, Eriq Ebouaney, Laika Blanc-Francard, Louis Puech Scigliuzzi, Romain Levi, and Clémence Poésy. Interestingly, Melissa McBride, known for playing Carol Peletier in the original "The Walking Dead" series, was slated to co-star with Reedus, but she eventually withdrew from the project.
More Surprises from The Walking Dead Universe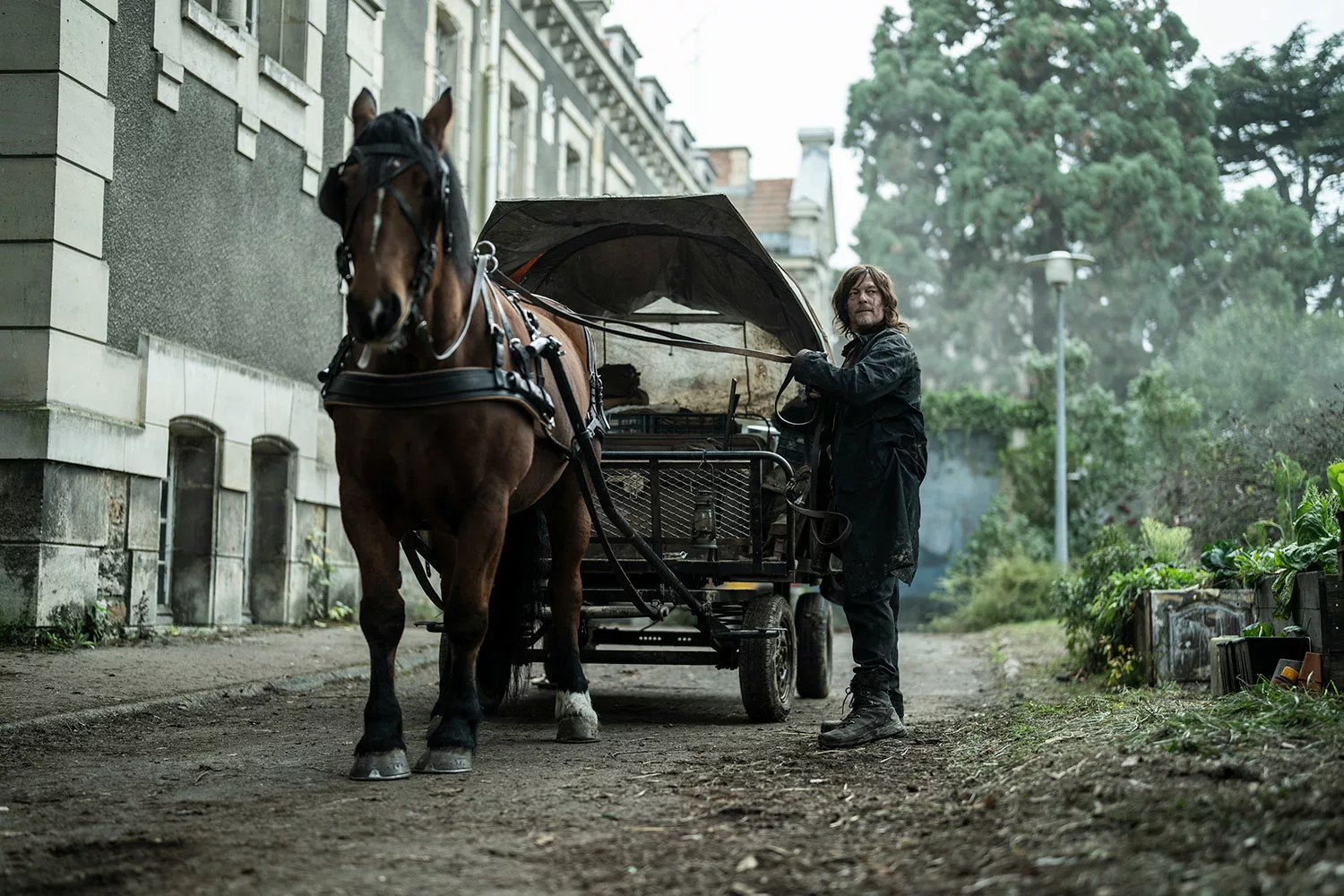 "The Walking Dead: Daryl Dixon" is not the only new project adding to the rich universe of the franchise. Two more spin-offs are on the horizon: "The Walking Dead: Dead City" and a series featuring the characters Michonne and Rick.
While the former is scheduled for release on June 18, 2023, the latter's anticipated release is set for 2024. Thus, fans have an exciting lineup of "Walking Dead" narratives to look forward to in the coming years.
🌍 From unique zombie threats to intriguing character dynamics, the latest spinoff offers a fresh perspective. Explore our detailed review and insights into "The Walking Dead: Daryl Dixon" series.