Stealing the spotlight at the prestigious Cannes Film Festival, Martin Scorsese's latest creation, "Killers of the Flower Moon," has been making waves among the critics' circles. This much-anticipated film, a compelling addition to Scorsese's lauded filmography, will be available for viewers on Apple TV+ towards the end of the year.
However, it has already been unveiled in the shimmering French Riviera, impressing the critics with its spellbinding narrative and riveting performances.
In the subsequent sections, we shall delve into the initial feedback received for "Killers of the Flower Moon," focusing especially on the performances delivered by Leonardo DiCaprio and Lily Gladstone. The film's star-studded cast also includes Robert De Niro, Jesse Plemons, Tantoo Cardinal, Cara Jade Myers, JaNae Collins, and Jillian Dion, each contributing to the richness of the narrative.
Critic Perspectives: Illuminating the "Flower Moon"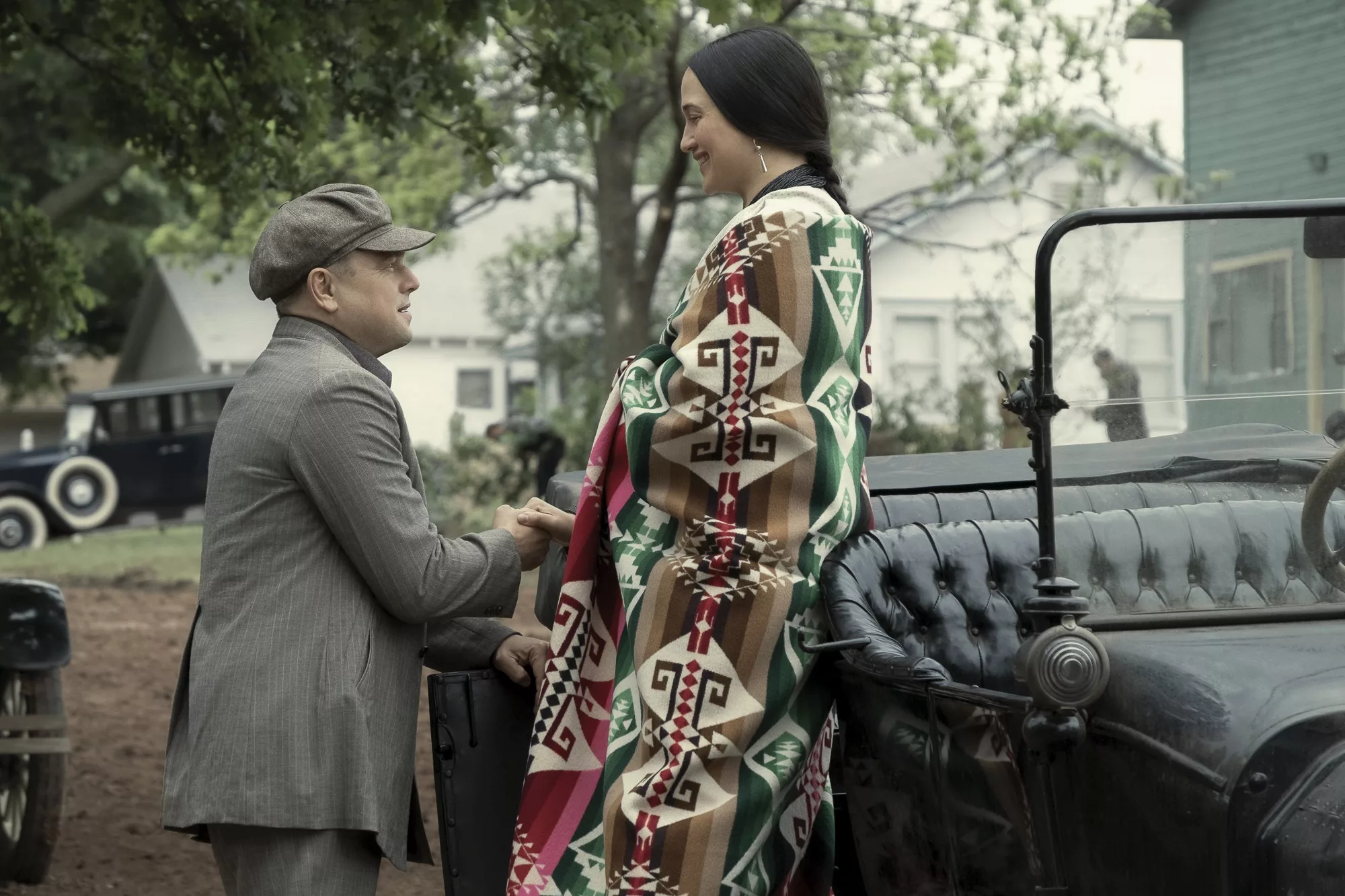 Renowned media outlet, The Guardian, lauds "Killers of the Flower Moon" as a grippingly "absorbing film," portraying it as a chilling, existential epic deeply rooted in the origins of America. The nearly four-hour-long saga managed to enthrall viewers, earning a perfect rating from the publication.
On the other hand, Vanity Fair offers a different perspective, suggesting that viewers seeking the familiar "electric zest" of Scorsese's previous work might find this new opus slightly offbeat. However, they did not withhold praise, dubbing the film "awesome" and marveling at how the movie's substantial length "never feels as long as it is."
IndieWire takes the middle ground in their review, portraying "Killers of the Flower Moon" as a "semi-tedious judicial drama." Yet, they didn't miss an opportunity to single out Leonardo DiCaprio's performance, applauding him for what they believe is his career-best performance.
But DiCaprio isn't the sole actor receiving accolades for his performance. Lily Gladstone's portrayal has been highly lauded, with The Hollywood Reporter complimenting her ability to "transmit as much with her expressive eyes or the subtle changes of her mouth as with her words."
Cannes Embraces "Killers of the Flower Moon"
The debut of "Killers of the Flower Moon" at the Cannes Film Festival proved to be a resounding success, receiving rave reviews from critics and festival attendees alike. The screening concluded with a standing ovation lasting more than nine minutes, a testament to Scorsese's enduring appeal.
The film is set to premiere on Apple TV+ on October 20, 2023. So, the question remains, will audiences worldwide echo the sentiments of the Cannes' critics? Only time will tell.
With so many series vying for attention, our review will help you judge if "Who is Erin Carter?" is Worth Your Time. Traverse the dramatic plot twists and iconic streets of Barcelona right with us.