In a move that's set to create waves in the cinematic world, Martin Scorsese's latest masterpiece, "Killers of the Flower Moon," is poised to make its grand entrance onto both traditional theater screens and the immense canvases of IMAX.
The crime drama, boasting the talents of Leonardo DiCaprio and Lily Gladstone in the lead roles, initially captured hearts and attention at the 76th Cannes Film Festival. Audiences were moved to a nine-minute standing ovation, a clear indicator of the film's potential impact.
Adapted from the pages of David Grann's best-selling book, the movie unfolds its gripping narrative against the backdrop of 1920s Oklahoma. The plot unfurls the dark and unsettling saga of serial murders within the affluent Osage Nation, a community reaping the benefits of oil riches. These haunting incidents, known as the Reign of Terror, continue to be shrouded in mystery, intensifying their grip on the imagination.
Craftsmanship and Collaboration
Guiding this cinematic journey is Scorsese himself, who co-wrote the screenplay alongside Eric Roth, renowned for his work on 'Dune' and 'A Star is Born'. The commitment to authenticity shines through, with the Osage Nation being intimately involved in the film's production, ensuring cultural accuracy and sensitivity.
The film's ensemble cast is a constellation of stars, with names like Robert De Niro, Brendan Fraser, and Jesse Plemons gracing the credits. Their collective talent adds layers of depth to the storytelling tapestry.
With a runtime of 206 minutes, "Killers of the Flower Moon" proudly claims the position of Scorsese's second-longest film, trailing only behind "The Irishman" with its 3 hours and 29 minutes.
Initial feedback from the Cannes Film Festival echoes with praise, dubbing the film as one of Scorsese's most remarkable creations. A five-star review from Total Film describes it as a "rich, 206-minute, multi-layered epic," a testament to its immersive storytelling.
Oscar Buzz and Beyond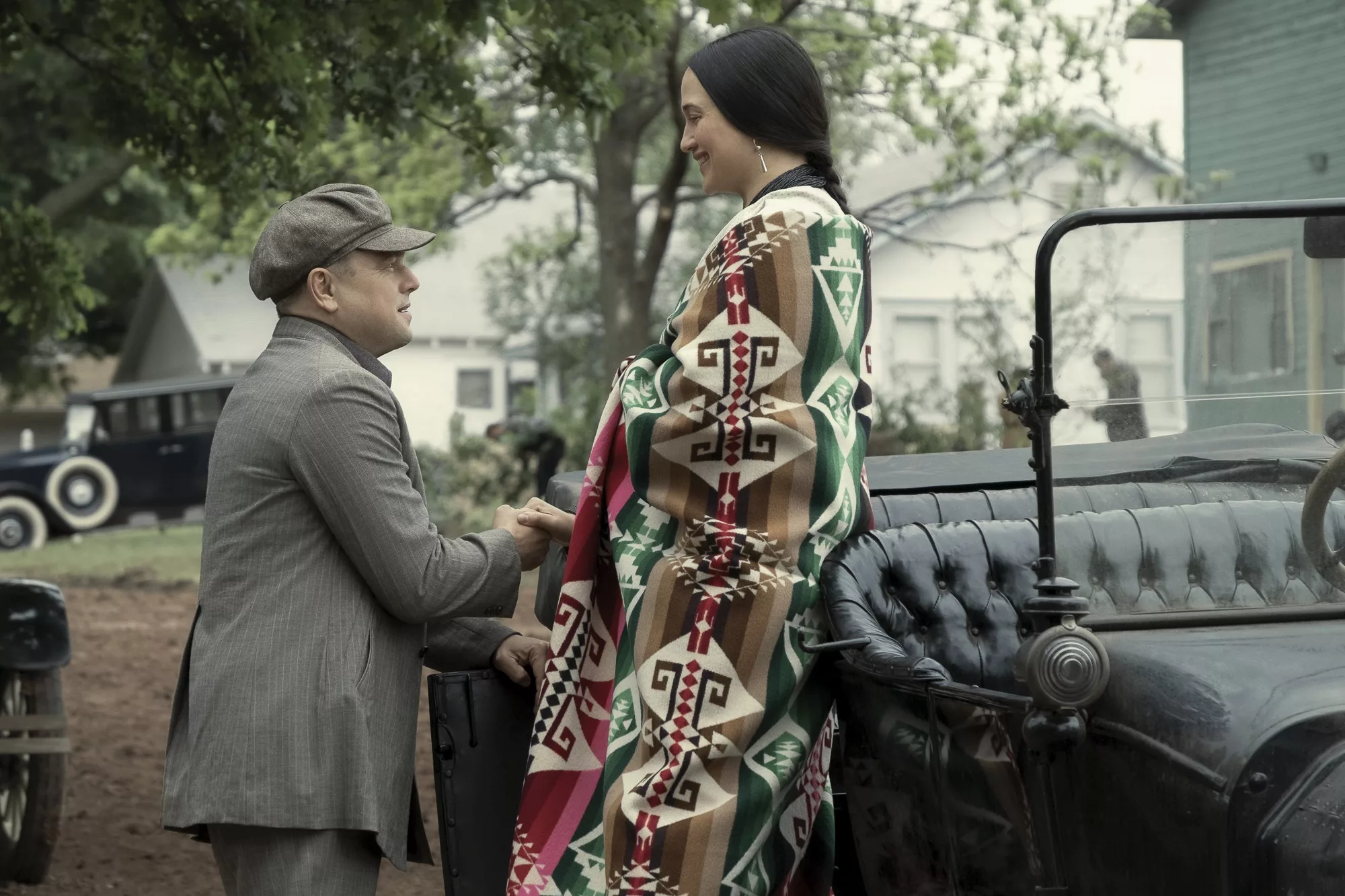 As award season speculation brews, both DiCaprio and Gladstone are tipped as potential nominees. Scorsese's directorial prowess positions him as a strong contender for Best Director, while the film itself stands among the favorites for the esteemed Best Picture award.
The cinematic journey of "Killers of the Flower Moon" commences on October 20th, inviting audiences to witness its grandeur on the traditional silver screen. For those seeking convenience, the film will also find its way to Apple TV Plus, ensuring that its storytelling magic is accessible to all.
A Cinematic Masterpiece Awaits: Interested in indie films that touch the soul? Don't miss our comprehensive analysis of "Fremont", a haunting portrait of displacement and connection.