Hollywood is often portrayed as a glamorous world filled with dreamy romance, but behind the scenes, the story can be quite different. On-screen, actors might play star-crossed lovers or devoted partners, but when the director yells 'cut,' those smiles may swiftly transform into frowns. In this article, we delve into the off-screen dynamics of 15 Hollywood pairs who, despite their sizzling on-screen chemistry, found it challenging to tolerate each other off-set. From unexpected personality clashes to professional disagreements, we lift the curtain on the not-so-glamorous side of Hollywood romance.
Pierce Brosnan and Teri Hatcher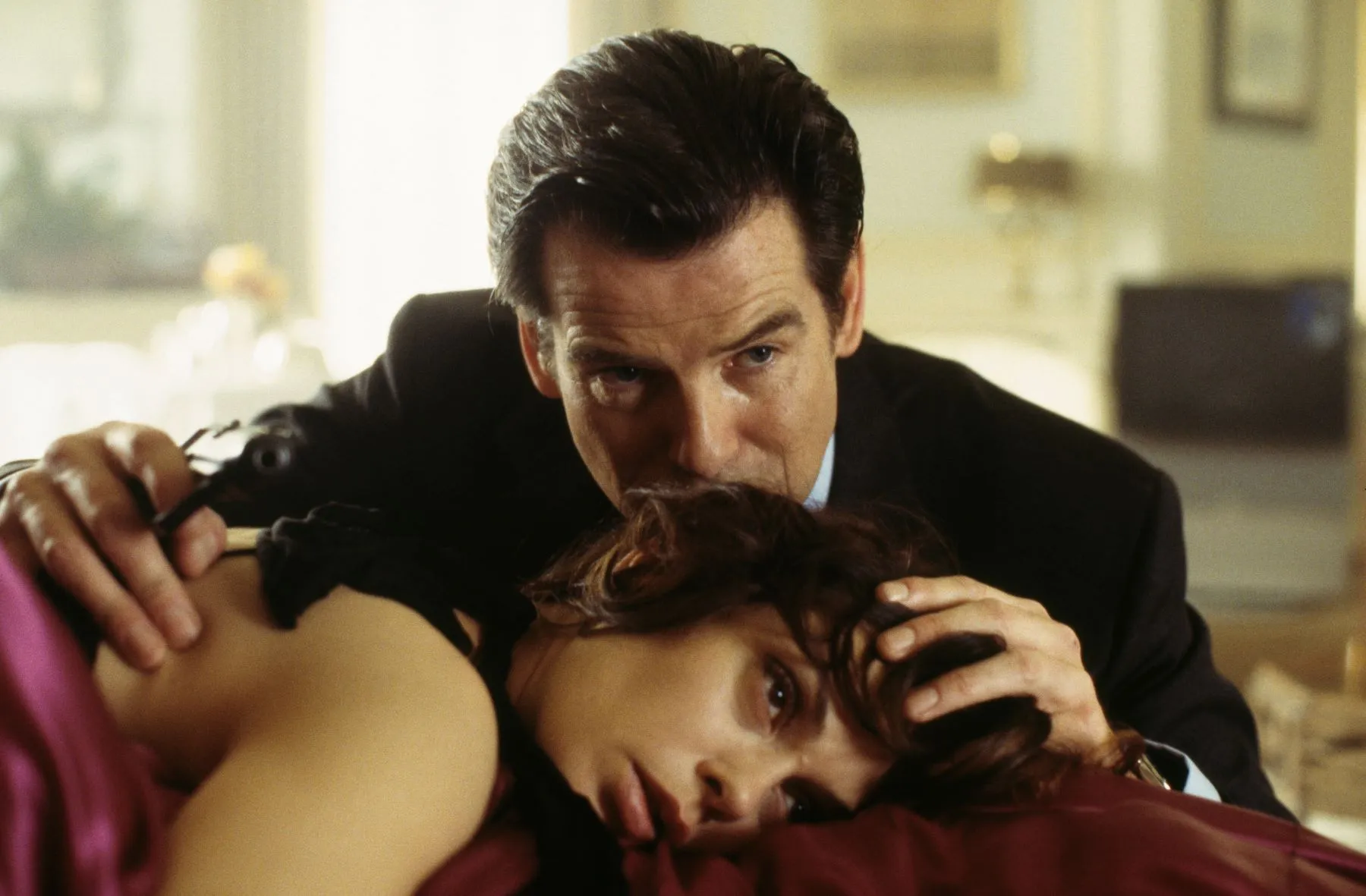 Pierce Brosnan, who once personified James Bond in the film franchise, seemingly didn't enjoy his time working alongside Teri Hatcher in the movie 'Tomorrow Never Dies'. The star, best known for her role in the popular series 'Desperate Housewives', drew Brosnan's ire due to her chronic tardiness and habitual late appearances on the filming set. In a later interview, Brosnan didn't shy away from expressing his annoyance with Hatcher's work ethics, saying, "I must confess, I was extremely upset with her. Her consistent lateness had me waiting for hours. In my frustration, I might have uttered some harsh words that were not very gentlemanly of me."
It later came to light that Hatcher was not just being unprofessional. The poor woman was pregnant during the production and was wrestling with the unpleasant symptoms of morning sickness. Considering this, Brosnan's behavior towards Hatcher seems rather unsympathetic.
Shannen Doherty and Jason Lee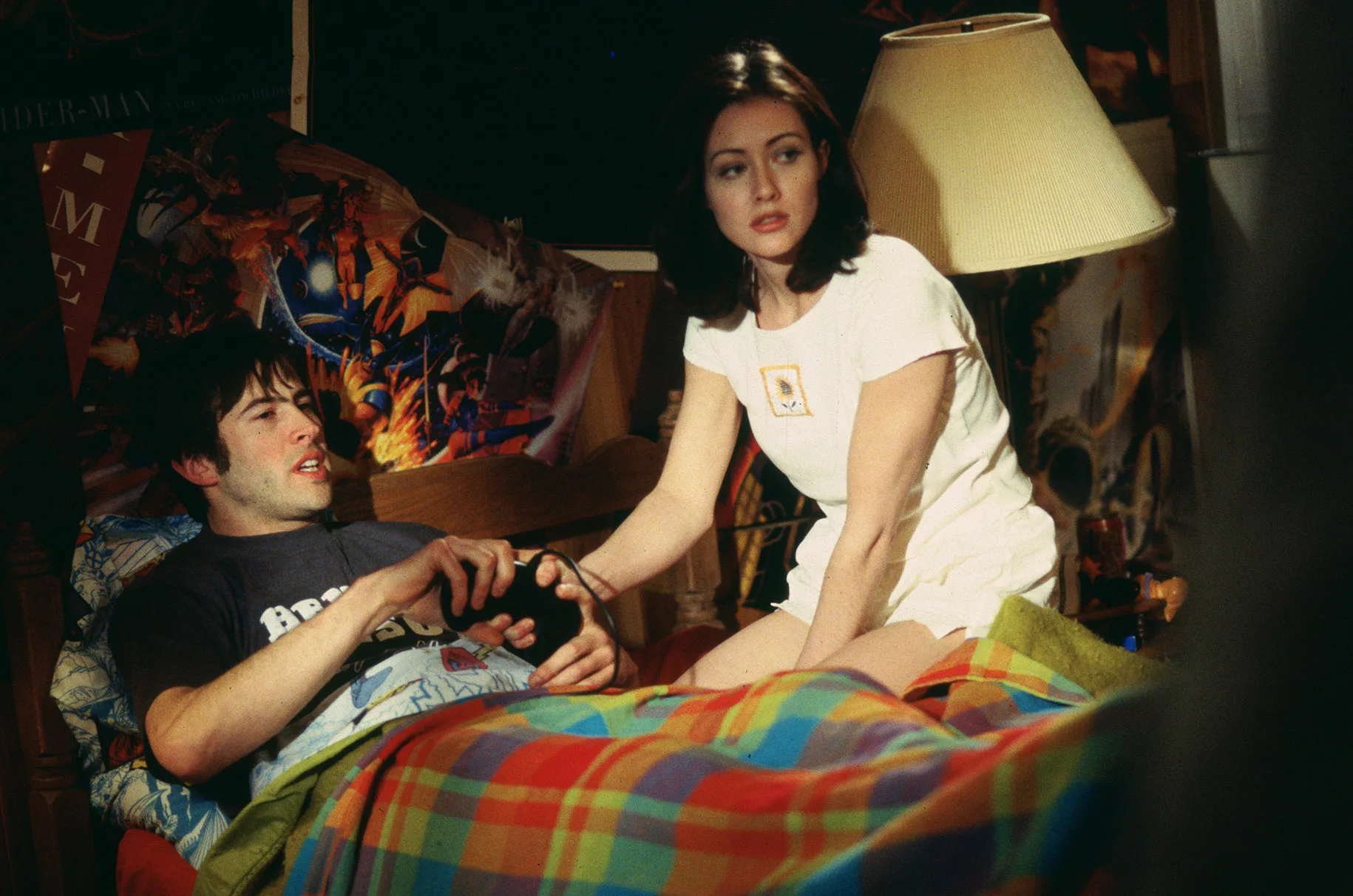 Jason Lee, who was cast as the love interest of Shannen Doherty in the 1994 comedic film 'Mall Rats', directed by Kevin Smith, reportedly found his co-star quite challenging to work with. Lee isn't the only one to have found Doherty difficult; this sentiment seems to echo among several other actors who've shared screen space with her.
Jason Priestley, who portrayed Doherty's brother in the hit television series 'Beverly Hills 90210', and Alyssa Milano, who played Doherty's sibling in the series 'Charmed', both have expressed similar feelings about her. They have described Doherty as a 'difficult' actress to work with, adding fuel to the reputation she's garnered over the years.
Sean Young and Harrison Ford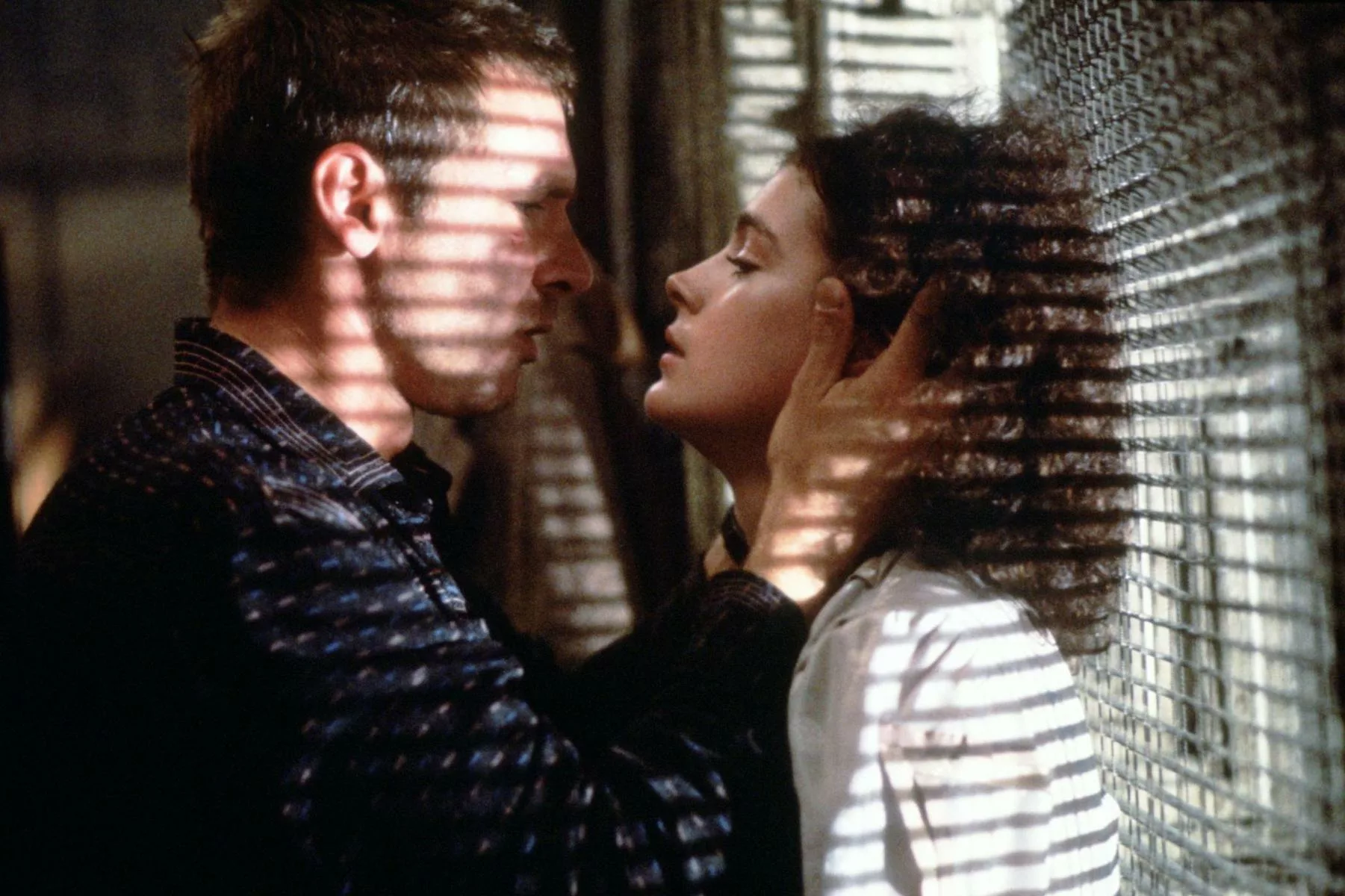 Sean Young is infamous within Hollywood for her alleged inability to establish congenial relationships with her fellow cast members and the crew on various film sets. She places the blame for her faltered acting career squarely on the shoulders of director Ridley Scott and hasn't been shy about her failure to form a friendly bond with her 'Blade Runner' co-star, Harrison Ford.
In an intriguing twist, Young has claimed that an uncomfortable love scene she filmed with Ford in 'Blade Runner' was an indirect consequence of her refusal to date Scott. In a candid interview with the Daily Beast, Young disclosed, "At the beginning of the show, Scott tried his best to court me, but I wouldn't entertain the idea. I was like, 'nah'. Eventually, he began dating Joanna Cassidy, who played Zhora in the film, and I was honestly relieved. But when we filmed that love scene, I couldn't shake off the feeling that Ridley had a hand in making it uncomfortable."
Gillian Anderson and David Duchovny
In any relationship that spans a significant period, there are bound to be highs and lows, and this rule was no different for the star duo of the much-loved TV series 'The X-Files'. Spanning 11 seasons and inspiring two movies – with whispers of potentially more seasons to come – the show centers on FBI agents played by Gillian Anderson and David Duchovny. Their will-they-won't-they chemistry on-screen kept fans on tenterhooks, waiting eagerly for many seasons until they finally shared a passionate kiss. This on-screen intimacy even led to speculation about a possible off-screen romance.
However, the reality behind the scenes wasn't quite so harmonious. It seems that the two lead actors didn't cherish their off-screen moments together as much as fans might have imagined. Anderson candidly shared with The Guardian that they had periods where they genuinely despised each other. "There were stretches of time when we would not communicate outside of our scenes. The intensity of the situation, combined with our strong personalities, made us irritants for each other at various moments," Anderson revealed.
Jennifer Grey and Patrick Swayze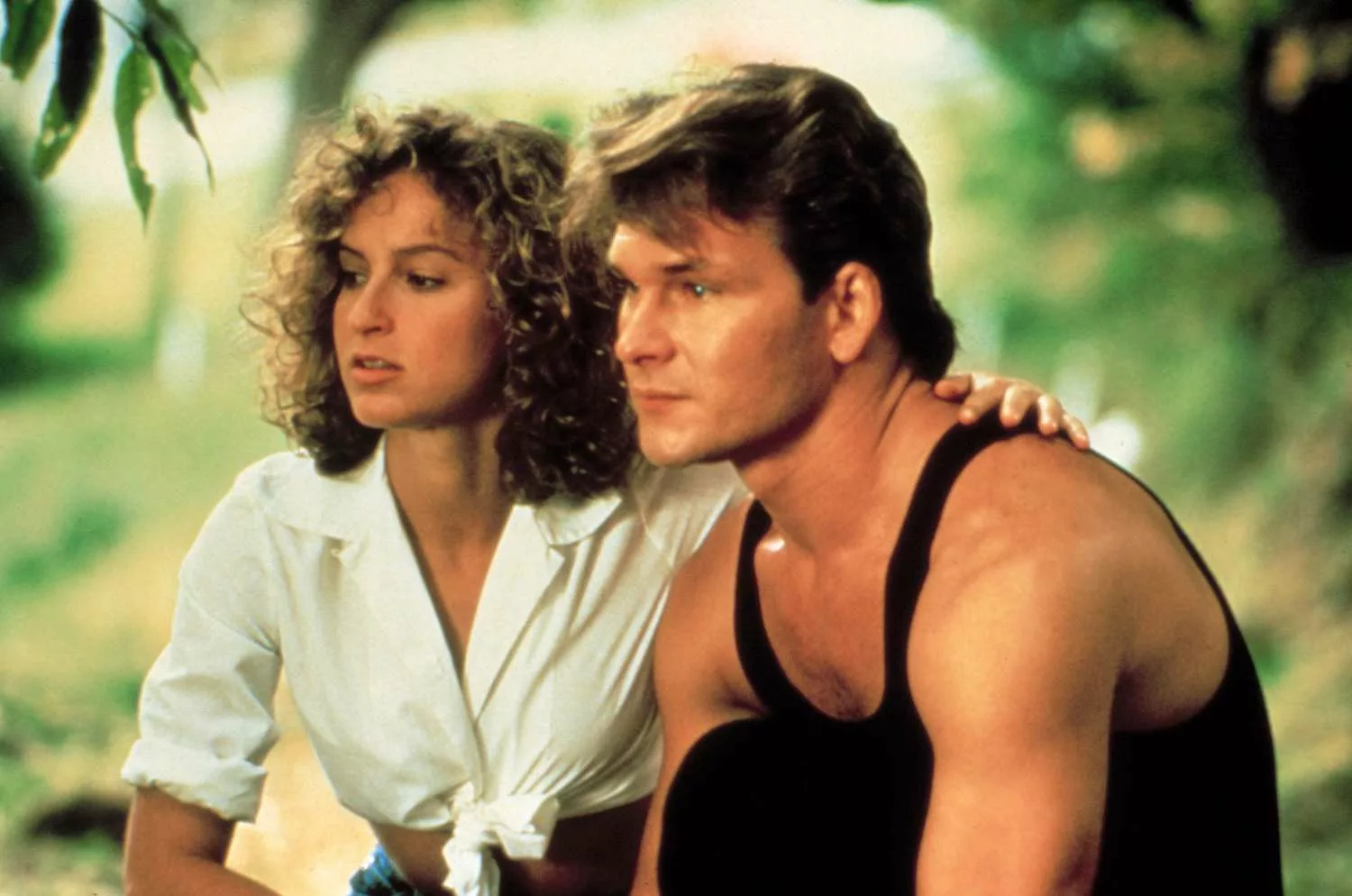 One of the most iconic lines in film history is, "Nobody puts Baby in a corner". Yet, it appears that Baby, played by Jennifer Grey, put herself in a metaphorical corner during the filming of the cult classic 'Dirty Dancing'. Grey and Patrick Swayze, her on-screen lover and dance partner, had already worked together in the 1984 film 'Red Dawn'.
Upon seeing Swayze's name on the cast list for 'Dirty Dancing', Grey was reportedly less than thrilled, and the feeling was mutual. Swayze expressed his frustrations in his memoir, noting, "She would often get into these playful moods, making us repeat scenes multiple times. Her emotional state seemed to fluctuate wildly, often breaking into tears at the slightest critique," he remembered.
Meryl Streep and Dustin Hoffman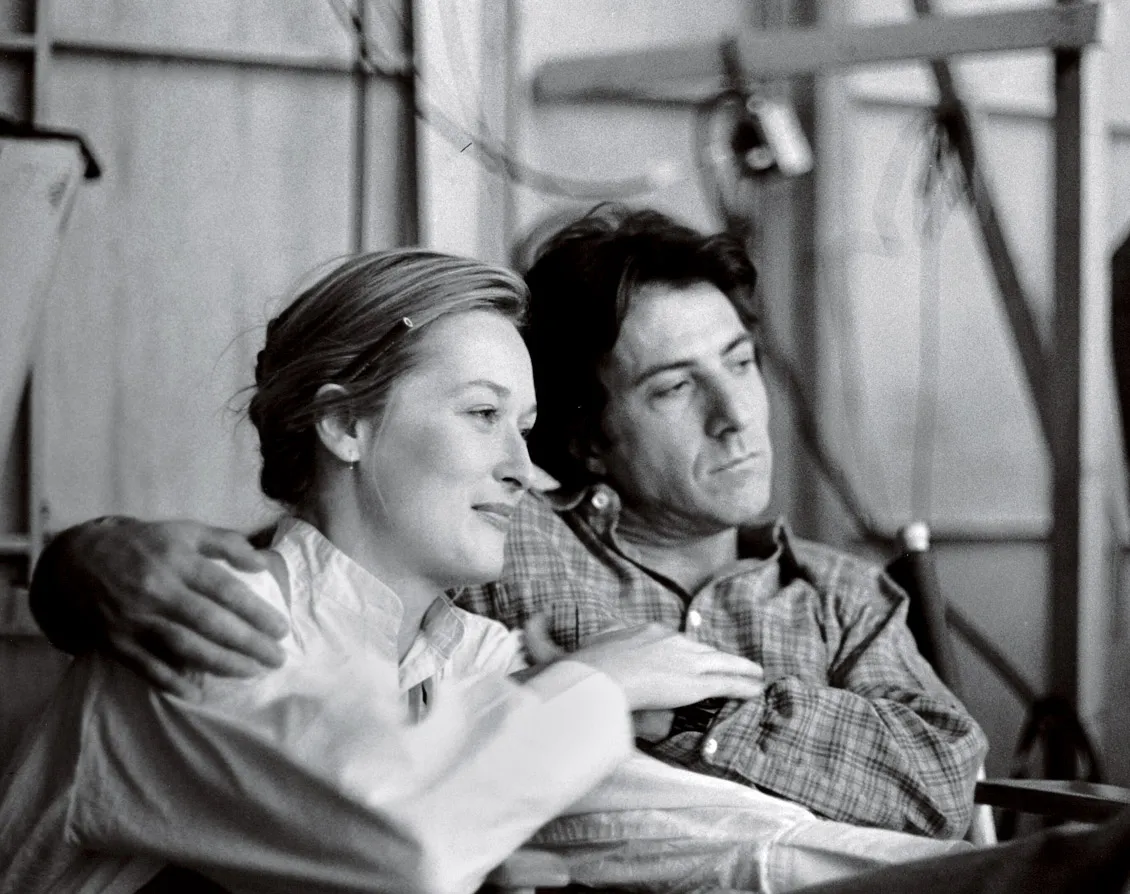 Meryl Streep and Dustin Hoffman, both acclaimed actors, experienced a tumultuous working relationship during the production of the 1979 courtroom drama 'Kramer vs. Kramer'. Hoffman was driven to portray the on-screen couple's rocky relationship as realistically as possible. In pursuit of this, he reportedly slapped Streep unexpectedly during a scene and insulted her late boyfriend, who had passed away two years prior.
Further adding to the strain was Hoffman's irritation at Streep's attempts to rewrite parts of the script. The animosity between Hoffman and Streep hasn't dissipated over the years, which isn't surprising, considering the repeated offenses and derogatory remarks Streep had to endure from Hoffman during their shared screen time.
Richard Gere and Debra Winger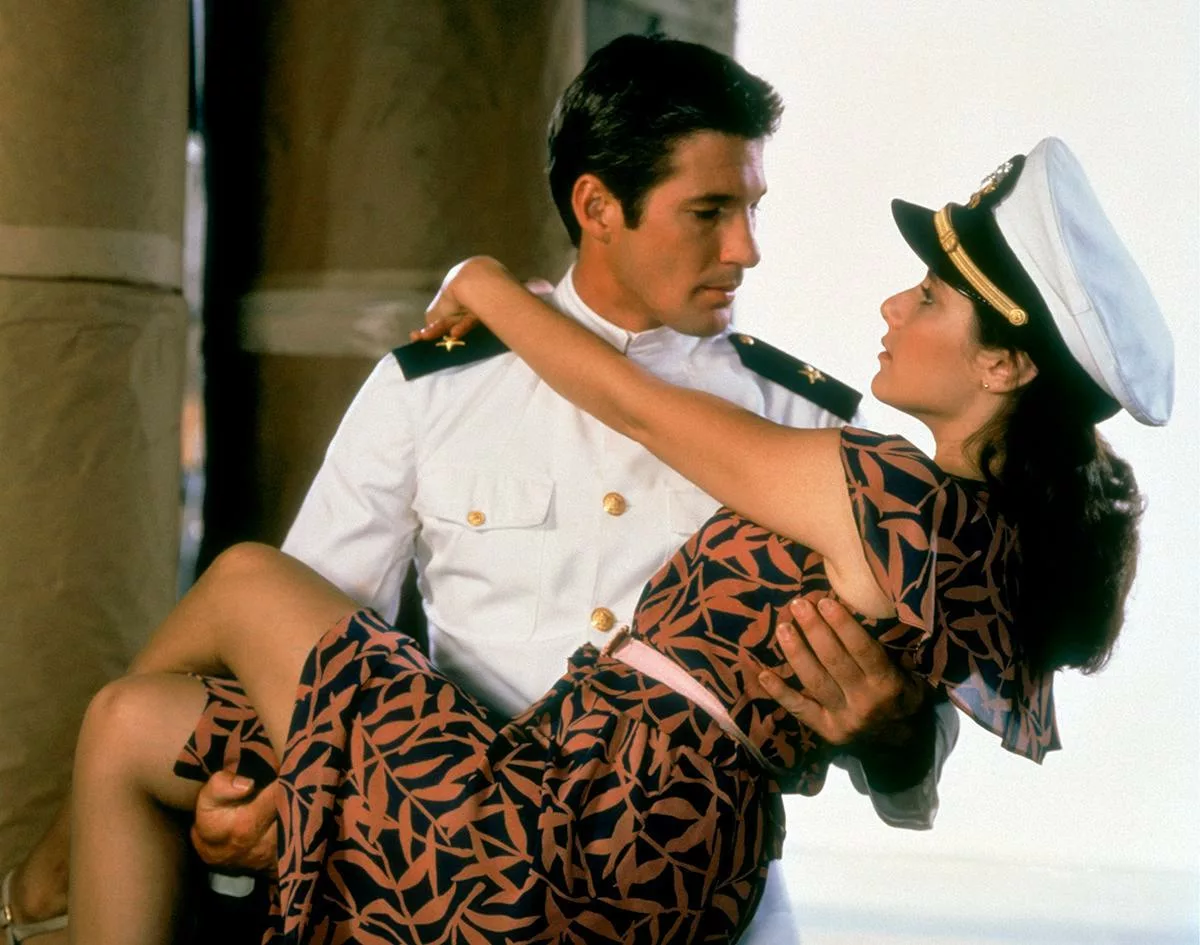 The 1980s were a fertile period for romantic films and comedies, and among the most cherished of these was 'An Officer and a Gentleman'. Richard Gere, a seasoned actor in the romance genre who later starred in the iconic 'Pretty Woman', shared the screen with Debra Winger in this hit movie. However, the co-stars found it quite challenging to enjoy their time together during the production.
Winger compared working with Gere to interacting with "a brick wall", indicating a rather rigid and unresponsive rapport between the two. This strained relationship was also confirmed by their fellow actor, Louis Gossett Jr., in his memoir. He noted, "The two couldn't have kept a greater distance from each other if they tried." Despite their past differences, they can now look back at their shared time on the set with laughter and good humor.
William Baldwin and Sharon Stone
While shooting the infamous thriller (crafted hurriedly to ride the wave of 'Basic Instinct's success, both films penned by Joe Eszterhas), Sharon Stone was known to derive a peculiar form of amusement from "torturing" her co-star, William Baldwin, in between takes. During one particular scene involving a passionate kiss, Stone allegedly bit Baldwin's tongue with such force that he was rendered speechless for an entire week afterwards.
Tony Curtis and Marilyn Monroe
When Tony Curtis was asked about his experience of kissing Marilyn Monroe, widely regarded at the time as one of the world's most desirable women, his response was startlingly harsh: "It was akin to kissing Hitler." Although Curtis and Monroe had been romantically involved before they were cast together in Billy Wilder's comedy 'Some Like It Hot', by the time filming began, Curtis's affection for Monroe had drastically cooled.
He expressed, "She had become somewhat unstable, her thoughts constantly scattered." Curtis's description of a kissing scene with Monroe on a yacht further emphasizes his discomfort: "It was dreadful. She almost suffocated me by deliberately thrusting her tongue into my windpipe." This unromantic recollection stands in stark contrast to the glamorous image of Monroe prevalent in the popular imagination.
Nick Nolte and Julia Roberts
The film 'I Love Trouble' didn't quite live up to its title, as it was neither well-received nor fondly remembered. One reason behind this might be the palpable friction between the film's leading pair, Nick Nolte and Julia Roberts. Speaking to The New York Times, Roberts didn't mince words about her co-star, describing Nolte as, "naturally irksome and utterly repellent. He seems to derive pleasure from creating an aura that keeps people at bay."
Nolte retorted, claiming, "It's not appropriate to label someone as 'disgusting.' But she isn't exactly a pleasant person either. That's a well-known fact." Three decades have passed since they worked together on 'I Love Trouble,' and they have yet to share a screen again. Interestingly, Roberts reportedly reached out to apologize to Nolte in 2022.
Leonardo DiCaprio and Claire Danes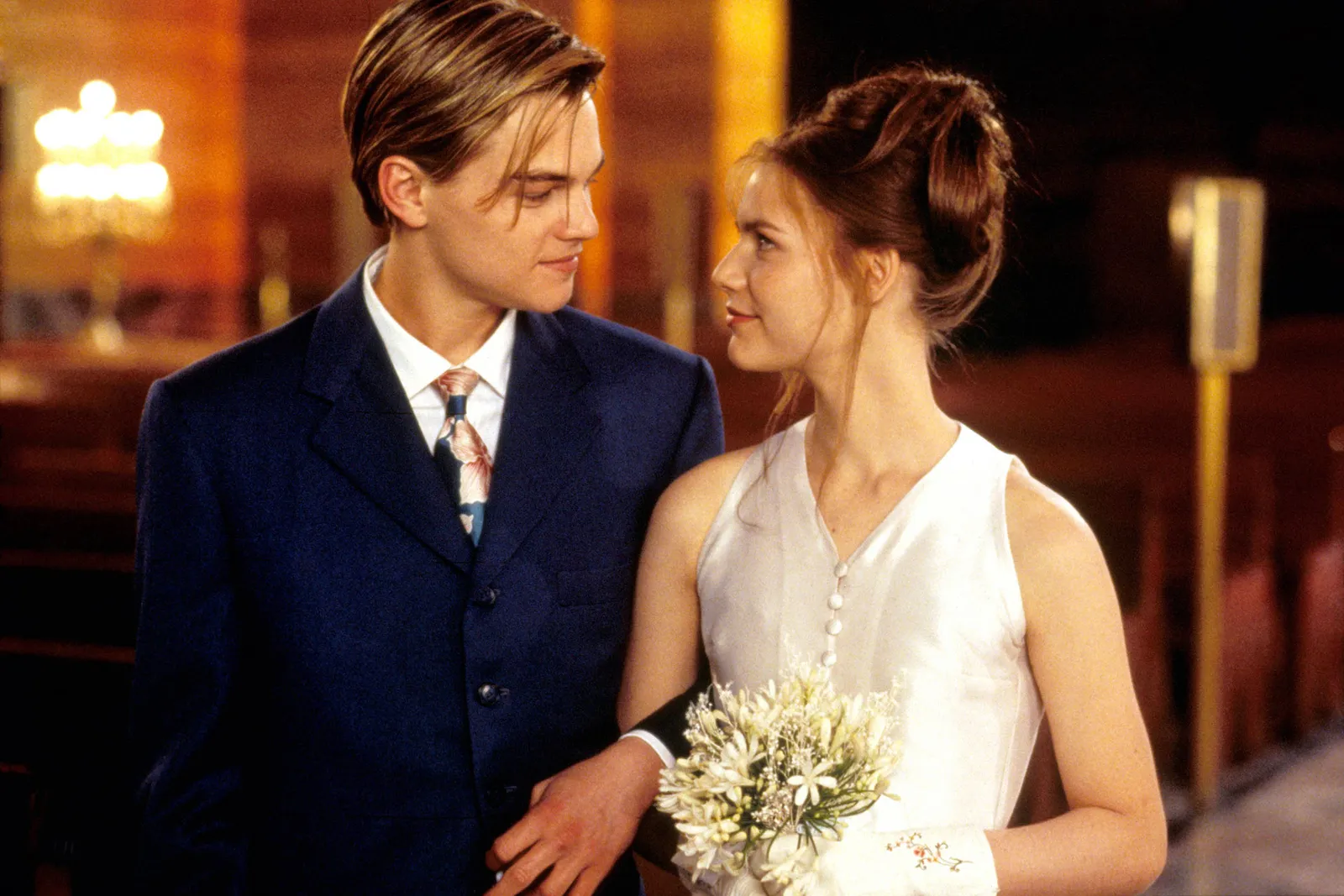 Some stories have profoundly impacted literature and theater. Among them, Shakespeare's 'Romeo and Juliet,' a tragedy of young love, holds a special place. However, the passionate romance depicted on stage or screen doesn't necessarily reflect the off-screen dynamics between the actors.
Such was the case with Baz Luhrmann's adaptation, 'Romeo + Juliet'. Claire Danes, merely 16 at the time, found her 22-year-old co-star Leonardo DiCaprio somewhat immature while filming. Consequently, Danes reportedly declined a role in 'J. Edgar' to avoid working with DiCaprio again.
Anthony Hopkins and Shirley MacLaine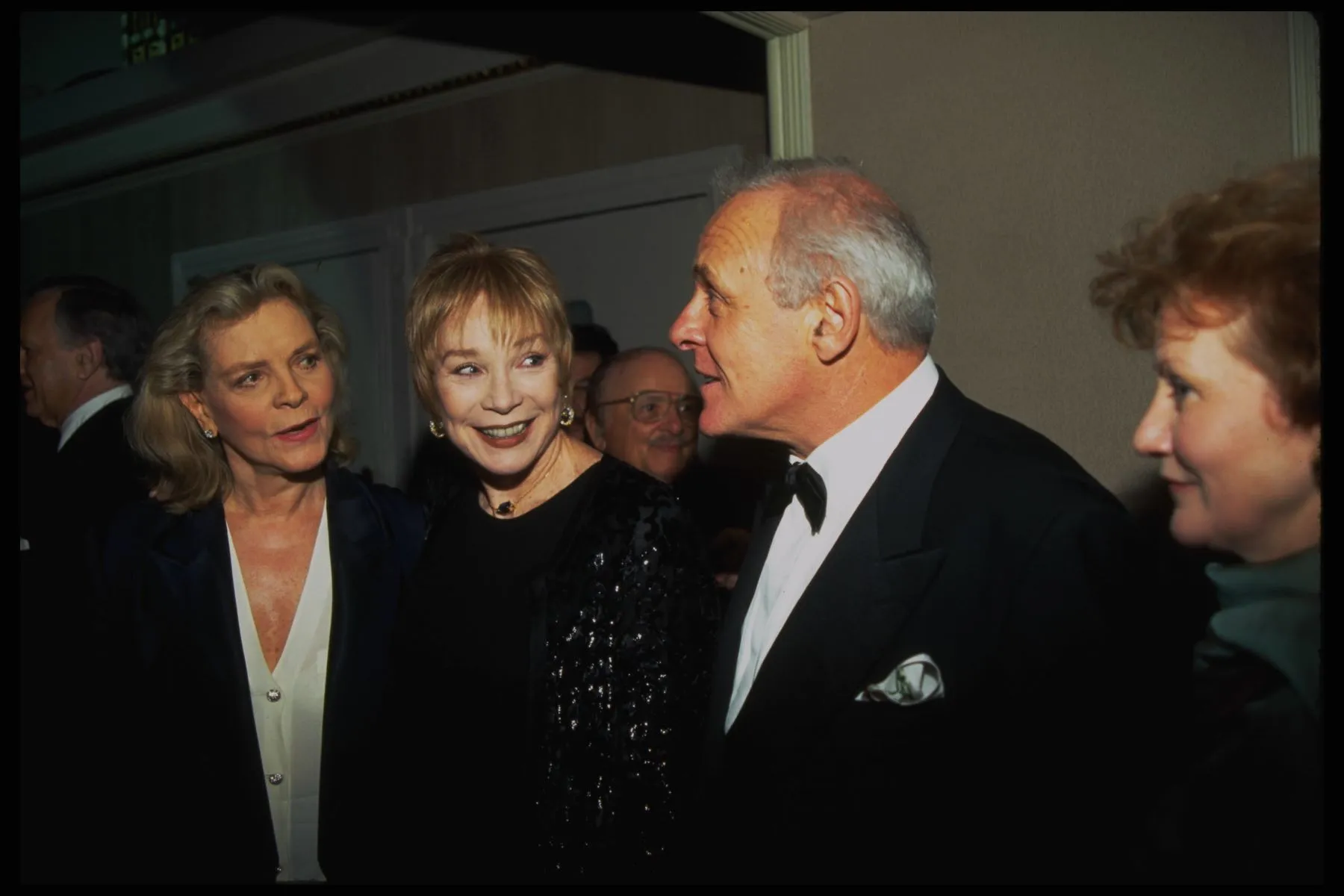 When asked about his experience of working with his co-star Shirley MacLaine in 'A Change of Seasons', Anthony Hopkins didn't shy away from sharing his blunt assessment. He described her as "the most insufferable actress I have ever collaborated with." The precise reasons behind this strong aversion remain undisclosed.
Nevertheless, the tension of working alongside someone he considered "insufferable" seemed to have affected Hopkins's performance. 'A Change Of Seasons' was broadly criticized by reviewers, and Hopkins even earned a dubious nomination for a Worst Actor Razzie award for his portrayal in the film.
Ryan Gosling and Rachel McAdams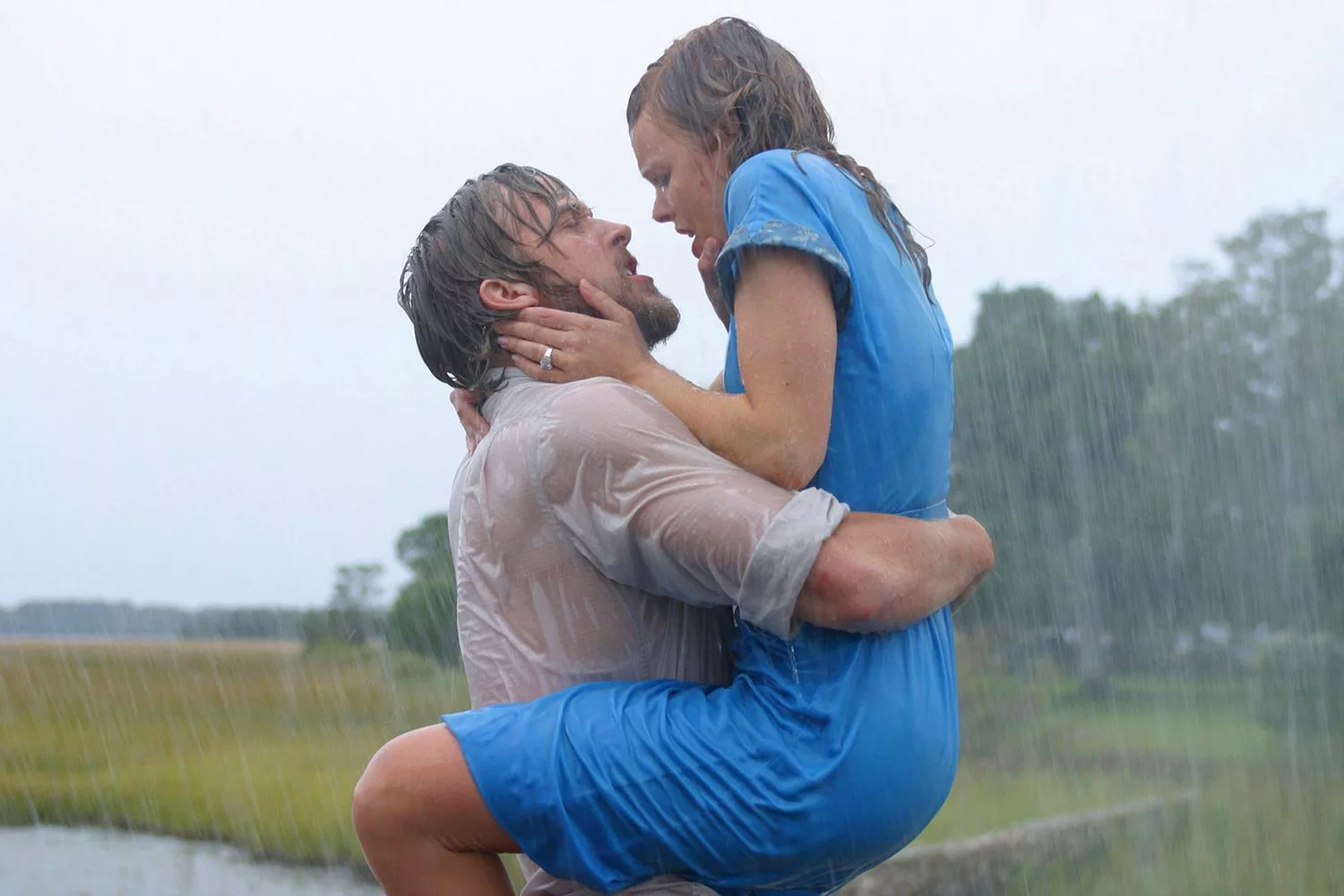 In the much-beloved romantic movie 'The Notebook,' Allie and Noah go through a whirlwind of emotions: arguments, breakups, and ultimately a reunion. However, behind the scenes, Ryan Gosling and Rachel McAdams seemed to be constantly at odds. Nicholas Cassavetes, the director of the film, spilled the beans to VH1, "There was one particular day on the set when Gosling and McAdams were really not getting along."
Amidst a crowd of 150 people, Gosling approached him, asking if another actress could be brought in for off-camera readings because he felt he wasn't getting the desired reactions from McAdams. Cassavetes also mentioned how they often resorted to loud disagreements. However, the intense friction seemed to hint at a more profound connection as Gosling and McAdams dated for three years after the film's completion.
Angelina Jolie and Johnny Depp
In the 2010 romantic thriller 'The Tourist,' Angelina Jolie and Johnny Depp shared screen space, playing the characters of Elise Clifton-Ward and Frank Tupelo/Alexander Pearce respectively. Both of these stalwarts of the industry had previously been involved in relationships that sprouted from Hollywood sets. However, their on-screen chemistry belied the reality of their off-screen rapport.
Jolie found Depp challenging to work with and felt he should have altered his hairstyle for the role. Depp, on the other hand, felt Jolie was overly concerned about her looks. Since 'The Tourist,' the two big stars have not worked together again.
Charlize Theron and Tom Hardy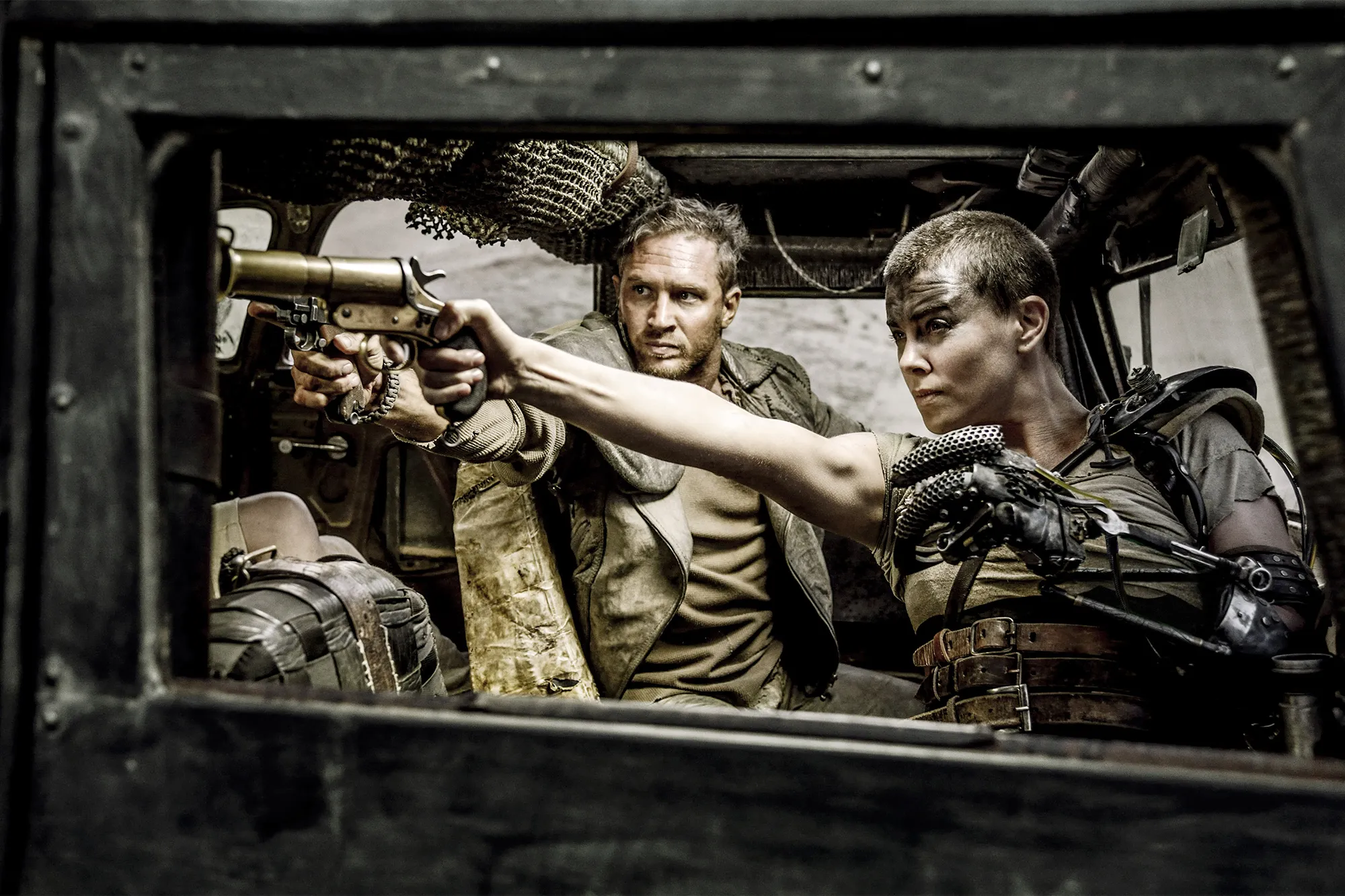 Although they weren't an official romantic pair, Charlize Theron and Tom Hardy's on-screen dynamic in the blockbuster 'Mad Max: Fury Road' made for an exciting watch. But when the cameras stopped rolling, their relationship was far from harmonious. Theron was so unnerved by Hardy that she requested extra security on set.
It was reported that Hardy had a habit of keeping the entire crew waiting by turning up late for shoots. The Guardian relayed a tense episode mentioned in the book, 'Blood, Sweat & Chrome: The Wild and True Story of Mad Max Fury Road,' in which Theron expressed her frustration with Hardy's tardiness by suggesting a hefty fine for each minute of delay.
Hardy reacted confrontationally, causing Theron to feel threatened. Given Theron's admission that she was "scared senseless," it seems improbable that the two will collaborate again, even though Hardy reportedly apologized later, confessing that he had been "in over his head" in many ways.