Hogwarts Legacy, with its striking recreation of the iconic Hogwarts castle, Hogsmeade village, and surrounding locales, has firmly established itself as one of the most graphically dazzling games of the year.
However, in the spirit of continuous innovation, the game's PC version has undergone some enchanting transformations, featuring ray tracing, an array of visual upgrades, and an unexpected visitor – Voldemort.
These enhancements are the brainchild of Digital Dreams, a renowned YouTube channel recognized for crafting ultra-modified versions of diverse games, including an astoundingly lifelike rendition of GTA V. The same expertise is now at play in their modification of the Avalanche Studios' offering, Hogwarts Legacy.
Revitalizing Magic: Enhanced Visuals and the Dark Lord's Arrival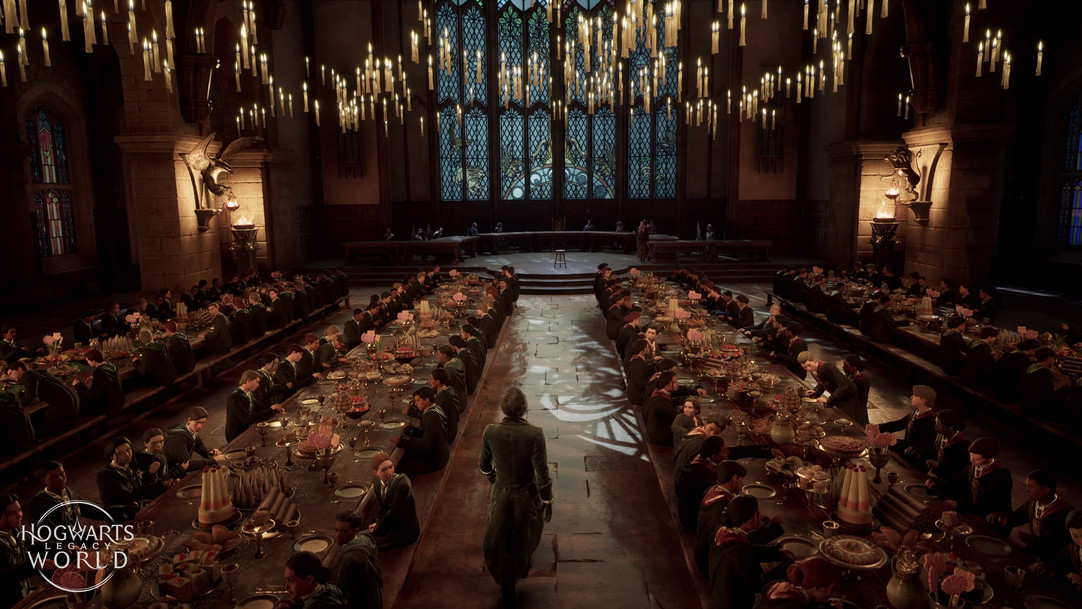 In the revamped Hogwarts Legacy, players can embark on a breathtaking tour of Hogwarts and its environs, now amplified with a host of impressive features.
Apart from wielding control over Voldemort, this modified version showcases global illumination through ray tracing and cinematic-quality visuals throughout the game, thanks to the Ultra Plus Visual mod. Additional graphic mods contribute to pushing the visual integrity of Hogwarts Legacy beyond what the base game initially offered.
However, it's worth noting that despite the graphical prowess of an RTX 4090, the highly modified version of Hogwarts Legacy does exhibit a few glitches, such as inconsistent lighting within Hogwarts' Great Hall. Interestingly, the base game has encountered similar issues, proving that even magic has its limitations.
Nonetheless, for those whose PCs can endure the hefty graphical load, the modded version offers a captivating way to revisit the magical universe of Hogwarts Legacy.
Availability Across Platforms: Hogwarts Legacy Continues its Enchanting Journey
For gamers whose hardware may not be up to the task, fear not! Hogwarts Legacy is available on various console platforms, including PS4, PS5, Xbox One, and Xbox Series X | S. Fans eagerly await its release on Nintendo Switch, which, despite encountering several delays, is expected to hit the shelves by next summer.
It appears Avalanche is wrestling with more challenges than initially anticipated to bring the game to Nintendo's handheld device. However, for those keen on immersing themselves in the magic-infused world of Hogwarts Legacy, the wait is likely to be well worth it.
"Wizard with a Gun" Gameplay and Features: A Comprehensive Guide: Join us as we delve into the enchanting world of "Wizard with a Gun." Our extensive review covers all aspects of the game, from its innovative gameplay mechanics to its stunning visual design. Whether you're a hardcore gamer or new to the genre, find out why "Wizard with a Gun" is worth your attention. Discover the game's features and gameplay here.