Marking its 7th anniversary, Dead by Daylight hosted a comprehensive stream that offered a glimpse into the future of the horror title. It delivered an array of thrilling announcements, ranging from the introduction of two spin-off games, the inclusion of Nicolas Cage as a Survivor, the arrival of the first sci-fi chapter named End Transmission, and much more.
This comprehensive summary will collate all the key updates about Dead by Daylight that were announced in the showcase. Delve into the exciting developments ahead and share with us your most anticipated updates in the comments section!
Unveiling Dead by Daylight Spin-Offs: A Collaboration with Until Dawn's Supermassive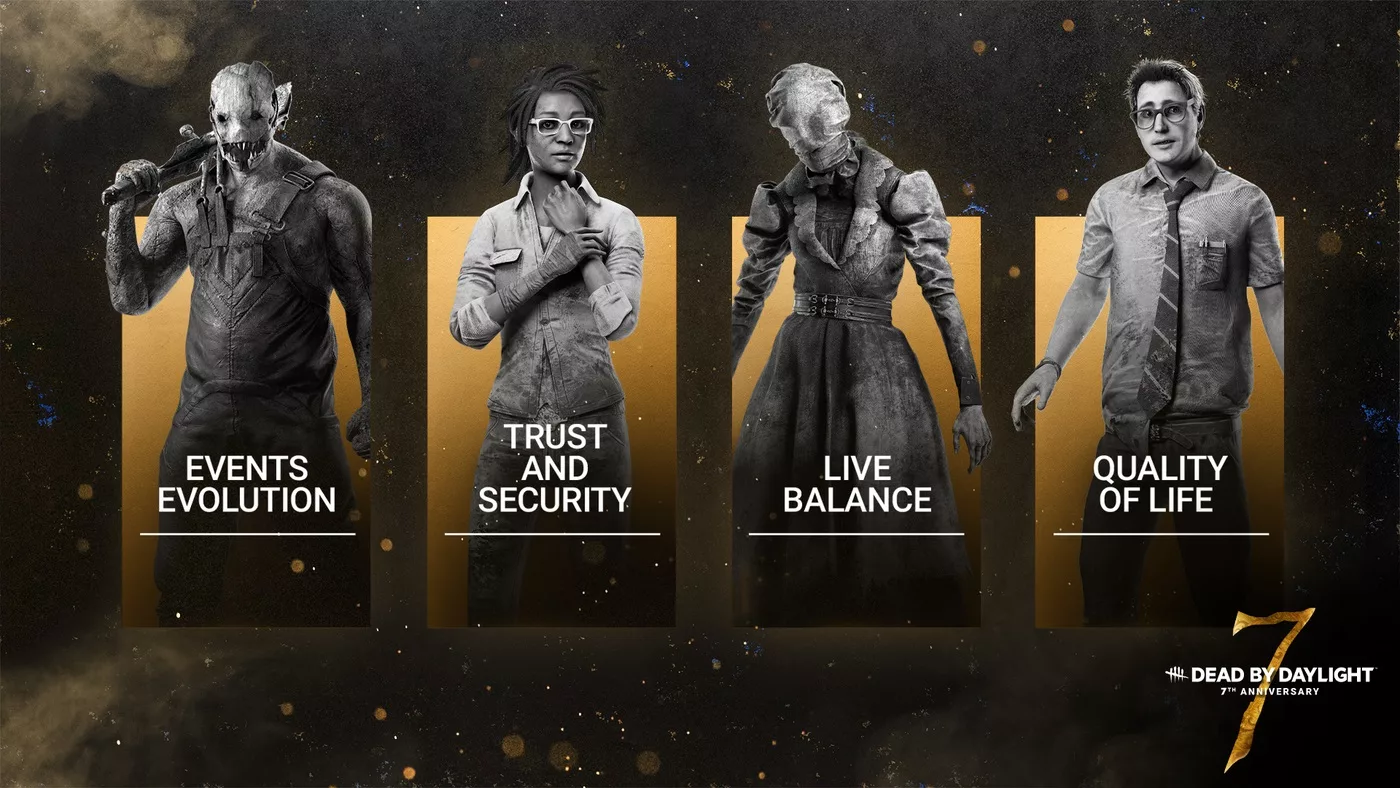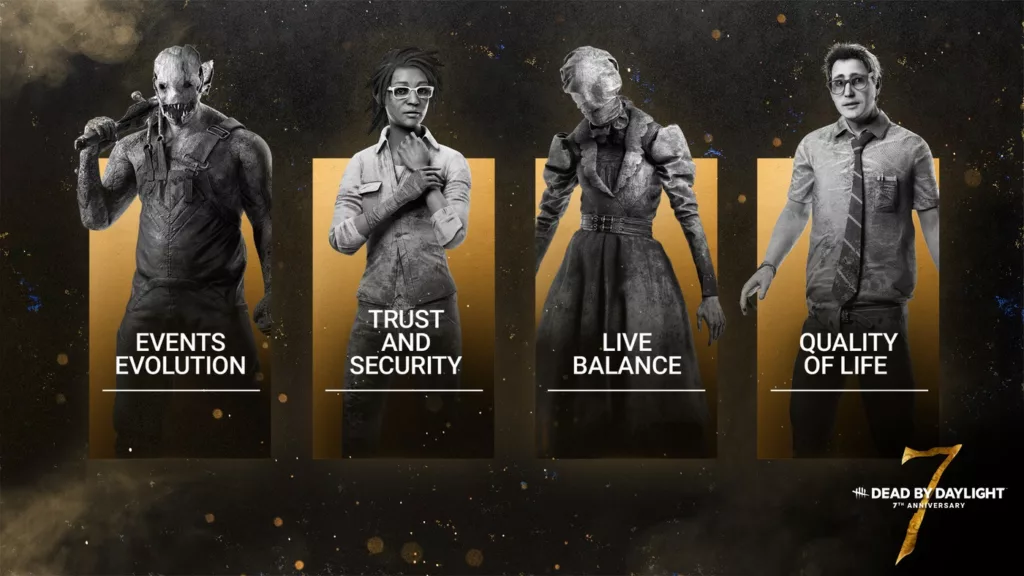 While specific details are yet to be disclosed, Dead by Daylight is set to broaden its universe with two new spin-off games. One of these titles is being crafted by Supermassive, the developer behind Until Dawn, and is teased as "an intense narrative experience filled with powerful life-or-death choices set within the backdrop of Dead by Daylight."
The exact title and release date of this game remain shrouded in mystery, but Behaviour Interactive, the developer of Dead by Daylight, has confirmed that additional information will be unveiled later this year.
The second game under development is a multiplayer Player versus Environment (PvE) game by Midwinter Entertainment. It is designed to delve into themes of greed and lust for power, enabling teams of up to four players to explore an unfamiliar corner of The Entity's Realm. As with the first game, the release window and title of this second spin-off are yet to be announced.
A Star-studded Surprise: Nicolas Cage Joins Dead by Daylight
In one of the most unexpected reveals, Behaviour Interactive confirmed that the celebrated actor Nicolas Cage would be joining the cast of Dead by Daylight. Fans were given a taste of this exciting development ahead of the full reveal scheduled for July 5.
Cage is set to appear as a playable Survivor, with the actor himself involved extensively in bringing his character to life, even lending his voice to the role. As Cage himself puts it, there is no soundalike for him, suggesting that every pant, grunt, and scream we hear in the game will indeed be genuine Cage.
Dead by Daylight's Year 8 Roadmap: What Lies Ahead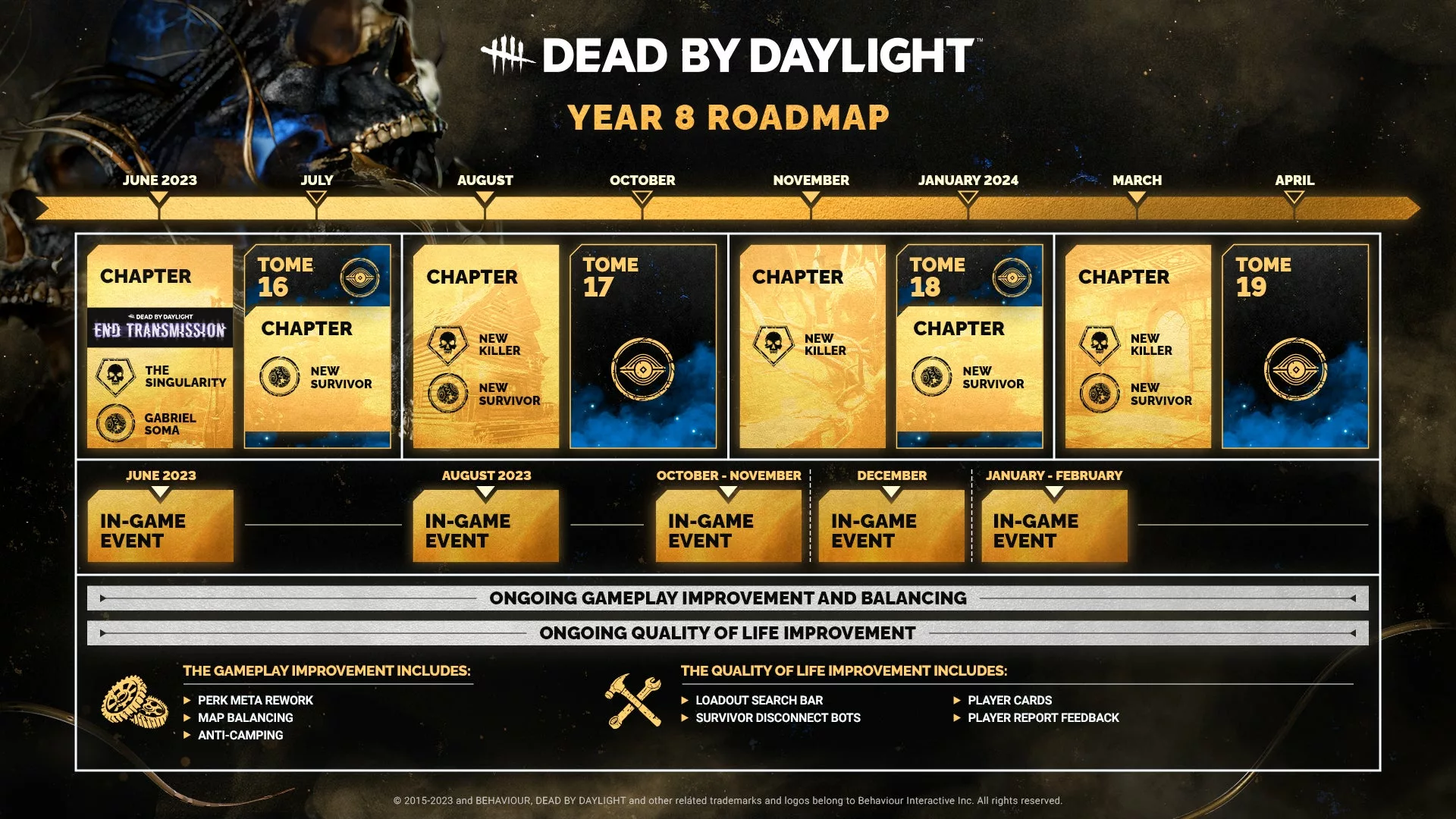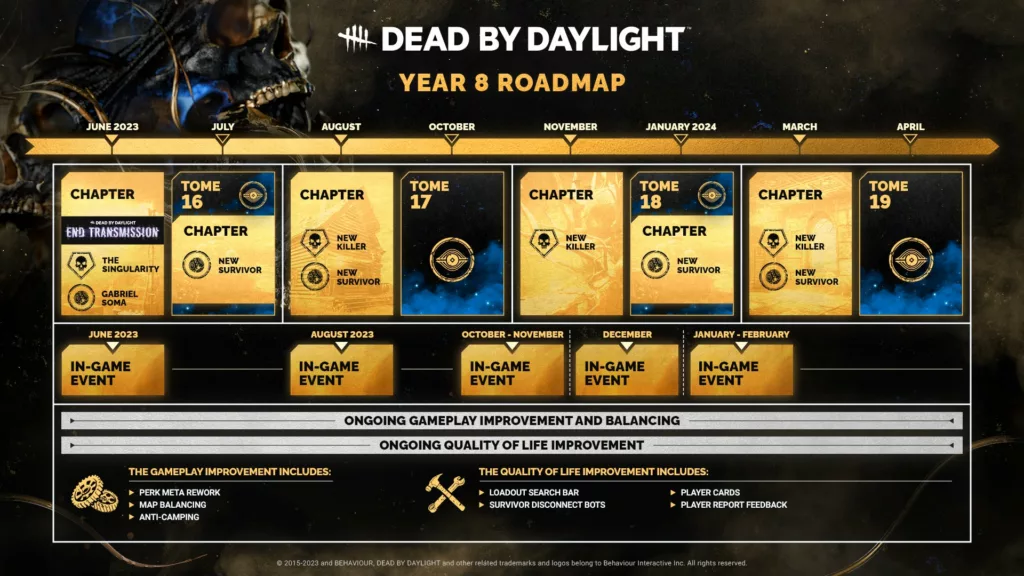 Behaviour Interactive offered insights into the Year 8 roadmap of Dead by Daylight. This period will feature four new normal chapters and two additional Survivor-only chapters. Nicolas Cage is set to be part of Year 8, along with two licensed Killers whose identities remain under wraps.
In addition to new in-game events and Tomes, a slew of improvements will be incorporated, including perk meta rework, map balancing, anti-camping measures, loadout search bar, survivor disconnect bots, player cards, and player report feedback.
End Transmission: Dead by Daylight's Foray into Sci-Fi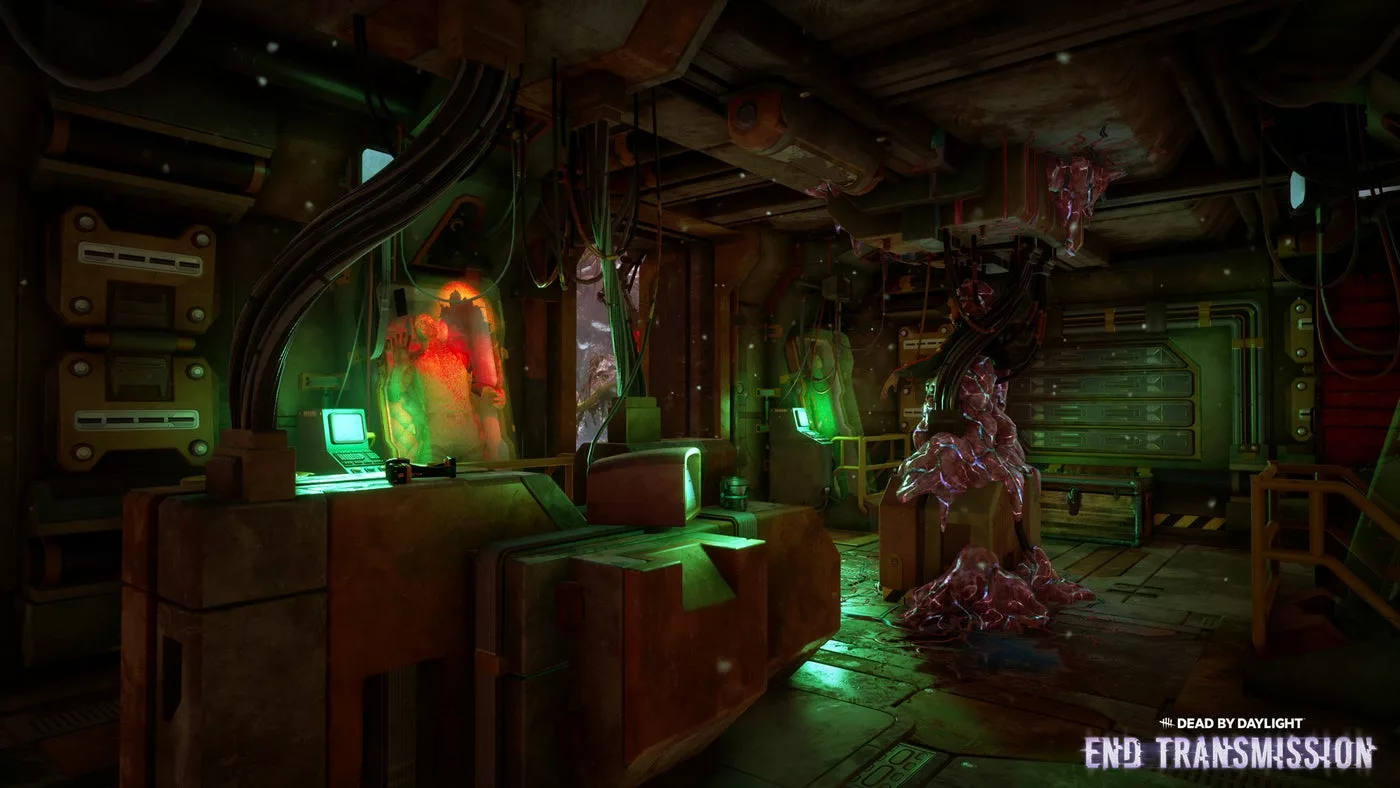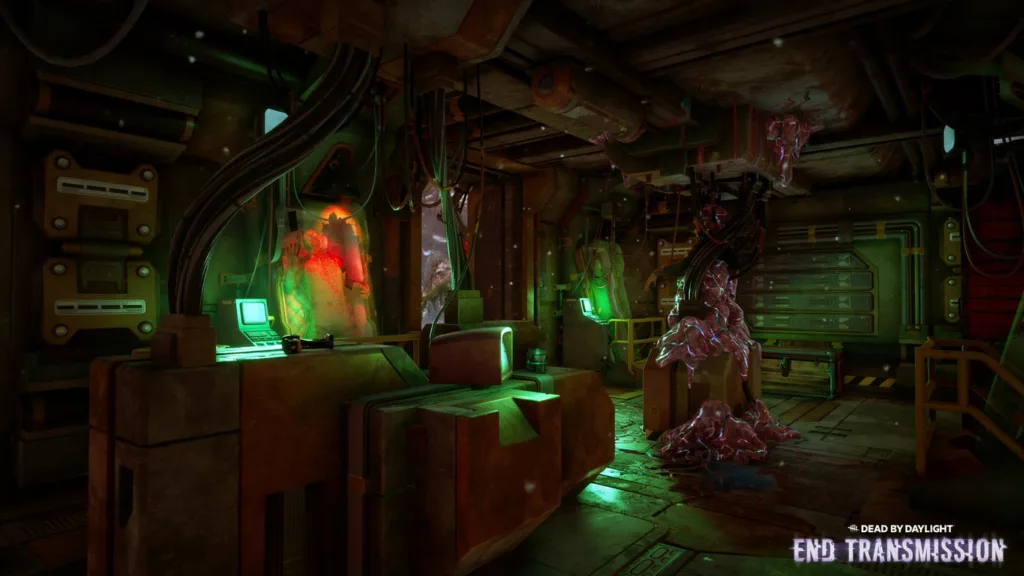 June 2023 will witness the addition of a new chapter to Dead by Daylight, the first to introduce a sci-fi twist to the game. Titled 'End Transmission', this chapter will feature a new killer known as The Singularity, described as a "monstrous amalgamation of restructured organic matter and machine parts seeking to become the perfect lifeform."
Taking on The Singularity on the new map, Toba Landing, will be Gabriel Soma, a technician who finds himself stranded on this remote and horrifying planet after his crew succumbs to the malevolent force that is now hunting him down.
Dave Richard, Creative Director for Dead by Daylight, has expressed enthusiasm about expanding the Entity's reach and exploring advanced technology through the 'End Transmission' chapter, which is set to release on June 13, 2023.
Rocking in the Fog: Iron Maiden, Slipknot, and Nakamura's Unique Designs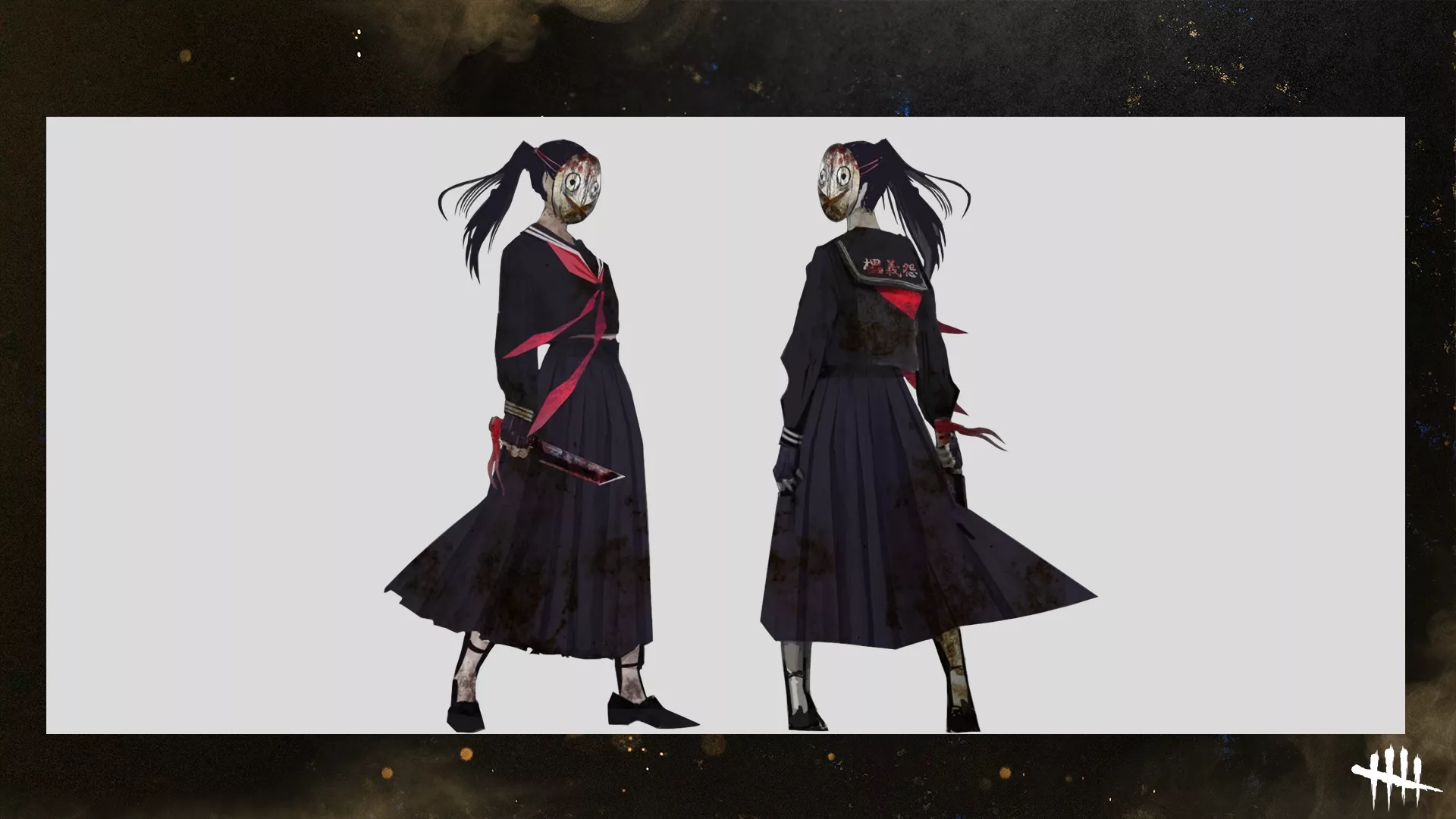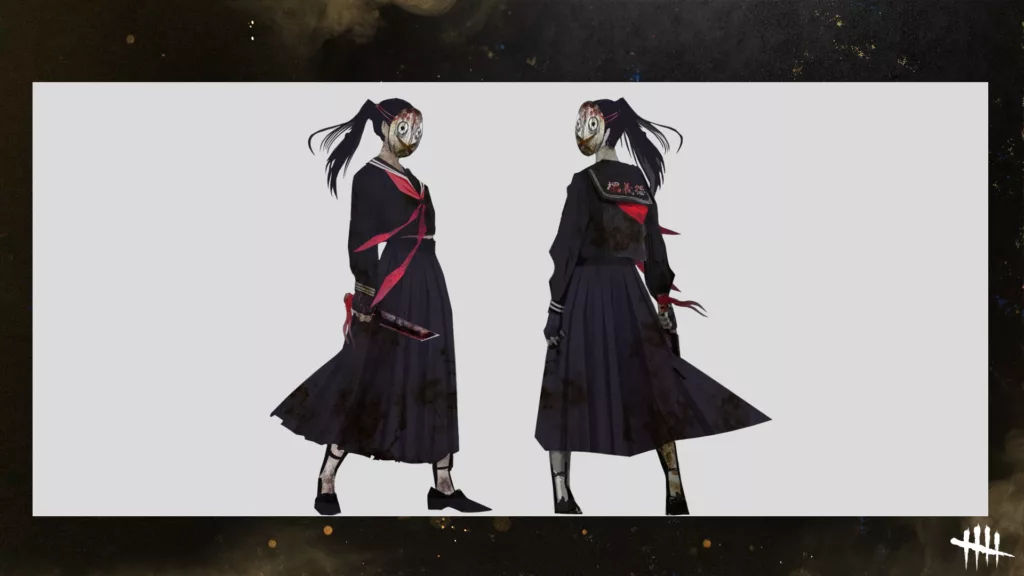 While Dead by Daylight unfolds in a world fraught with terror, it doesn't mean players can't navigate their way through the game in style. Behaviour Interactive has unveiled a series of new cosmetic collections for players to enhance their in-game appearance. Among these collections, two that have sparked particular excitement are inspired by the heavy metal legends Iron Maiden and Slipknot.
The Iron Maiden collection draws inspiration from Eddie, the band's iconic mascot. In contrast, the Slipknot Collection presents nine Killer masks designed as a homage to Slipknot's band members.
Additionally, the 'Artists from The Fog' Collection showcases the creativity of Dead by Daylight's community, featuring outfits for two Killers and two Survivors designed by artists from Canada, USA, Poland, and Spain. Ikumi Nakamura, the former Bethesda director and fan-favorite, has also contributed to this collection by designing cosmetics for The Oni, The Legion, and Yui Kimura.
As a special treat for fans of Behaviour Interactive's previous work, Naughty Bear will also be introduced as an outfit for The Trapper, equipped with a unique Mori.
A Quick Update on the Dead by Daylight Movie and Comic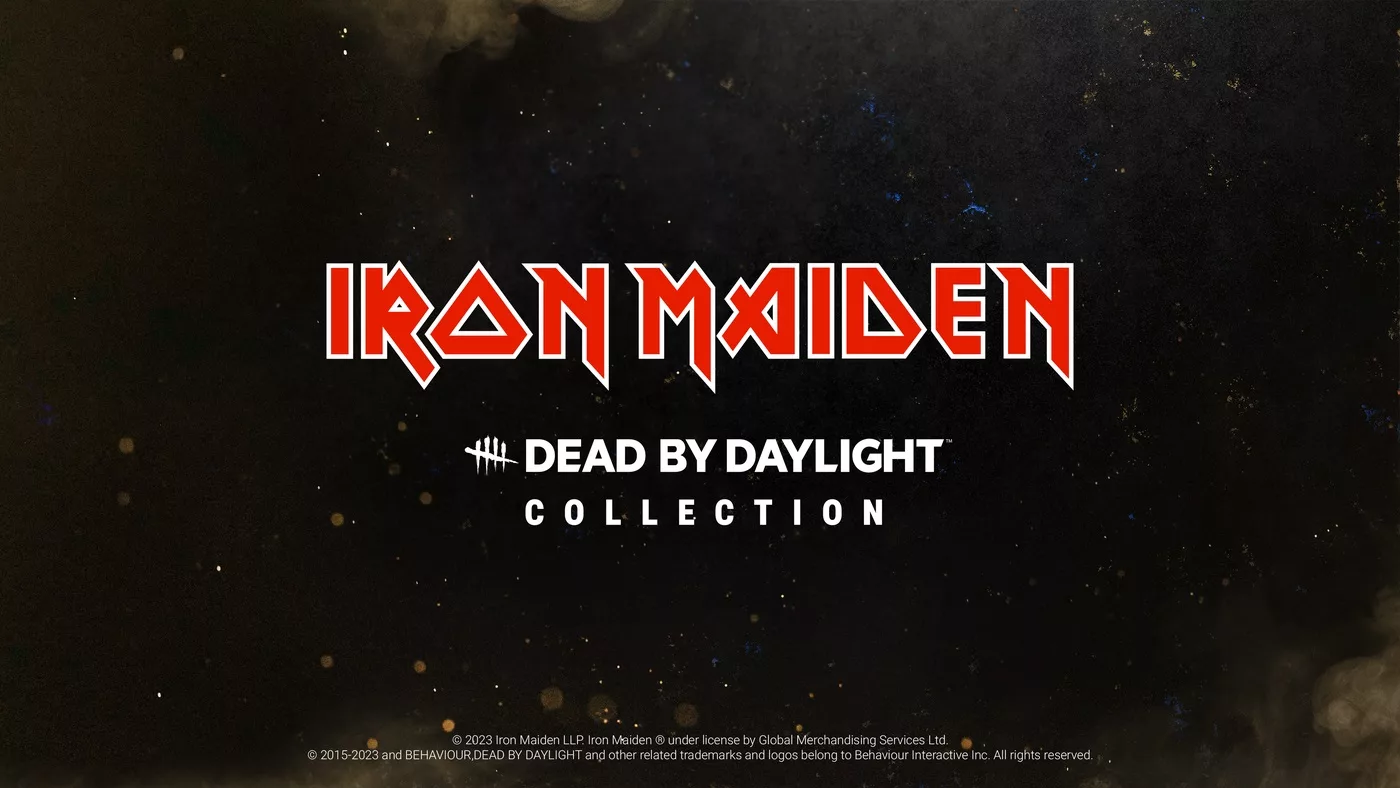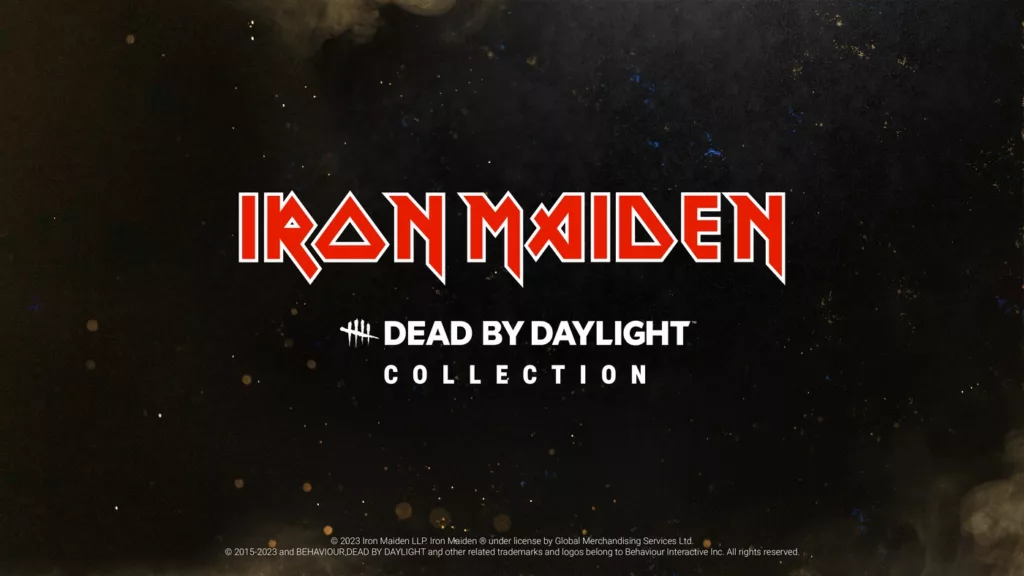 It's been known that a Dead by Daylight movie, produced by Atomic Monster and Blumhouse, is in the pipeline. In the latest update from Behaviour Interactive, it was shared that the search is currently on for the film's director and screenwriter.
Additionally, it was revealed that a comic book based on Dead by Daylight, created in collaboration with Titan Comics, is set to hit store shelves in early June.
To sum up, the 7th anniversary stream of Dead by Daylight was packed with exciting announcements that promise to take the horror title to new heights. While we eagerly await further details, it's clear that the Entity's Realm is set to expand and evolve in ways we've never seen before.