Gradually, the veil lifts from Assassin's Creed Mirage, set to make its grand appearance at this year's Ubisoft Forward. Recently, the trusted insider j0nathan shed new light on the game, divulging a possible release date along with the first short gameplay video from Mirage.
Insider Gaming has now corroborated earlier rumors about the estimated time required to complete the main storyline in this latest edition of the much-loved Assassins series.
A Swift Yet Immersive Narrative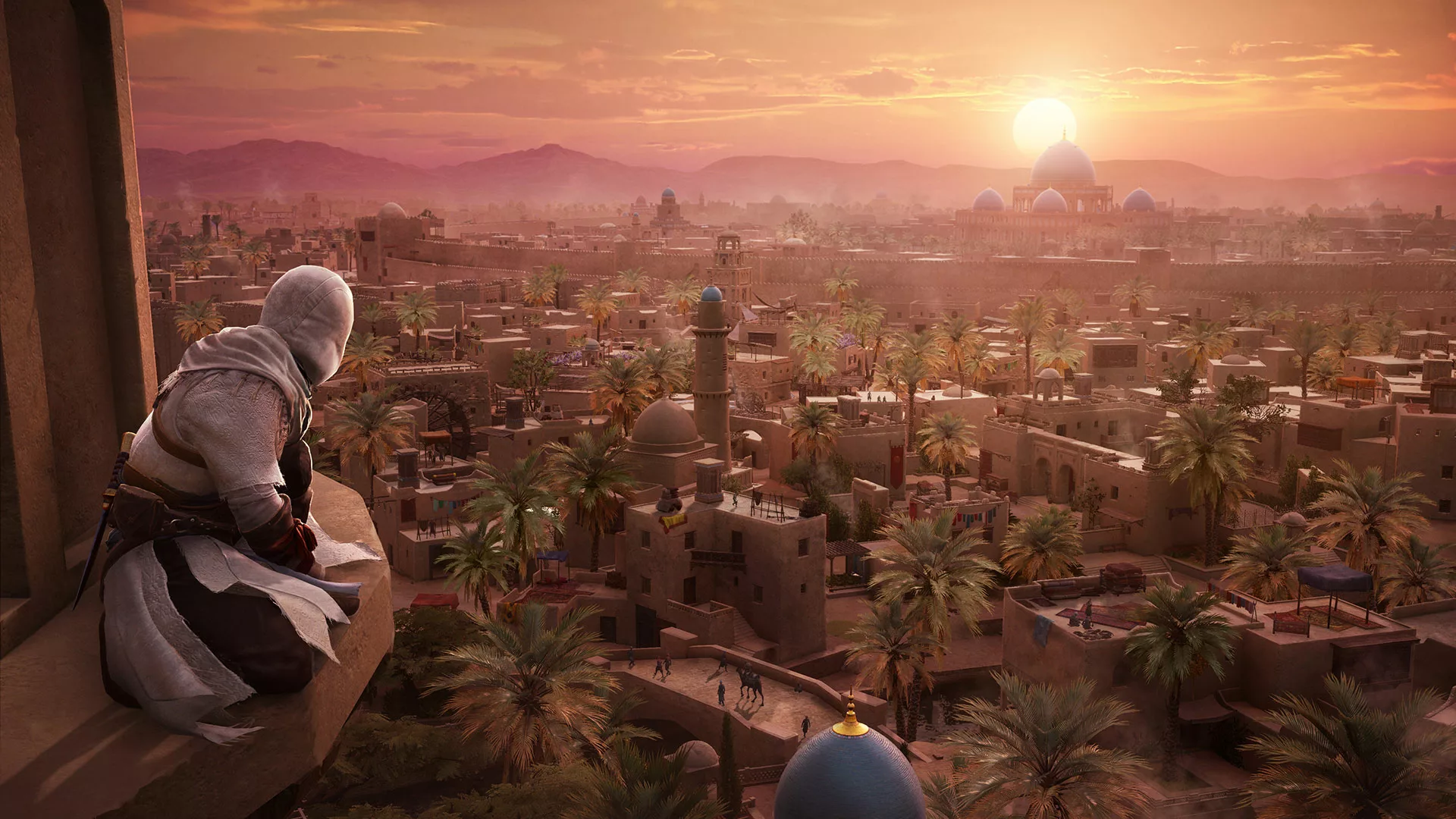 With Assassin's Creed Mirage, players can expect a compact, well-structured narrative that can be completed in roughly 15 hours. This timeframe harks back to the first installment of Assassin's Creed, setting aside the extensive storylines that can stretch over countless hours. This time, Ubisoft has crafted a more concentrated tale that will leave players satisfied without being overly time-consuming.
However, the game's brief main narrative does not imply a lack of content. Players can look forward to an array of side activities to enrich their gaming experience.
The game's setting, Baghdad and its vicinity, is reportedly comparable in size to the depiction of Paris in AC:Unity and London in AC:Syndicate. This expansive map promises to deliver ample attractions for players eager to extend their gameplay.
From the Outskirts to the Heart of Baghdad
The game's narrative commences outside Baghdad, setting the stage for the protagonist's journey to the bustling city where the core of the Assassin's Creed installment unfolds. Initially, players will visit the hometown of Basim, the protagonist, who is set on a daring heist.
However, things swiftly take a turn for the worse, forcing the hero into a hurried escape, culminating in his arrival in Baghdad. Each region of this sprawling city will present Basim with a primary target for elimination.
Stealth over Strength
Assassin's Creed Mirage is set to emphasize stealth mechanics more than any previous installment in the series. Basim's physical prowess falls short when it comes to direct combat, compelling the player to rely more on strategic planning and the judicious use of gadgets to outwit opponents without resorting to open conflict.
A four-tier reputation system adds another layer of complexity, challenging the player to avoid drawing the city guards' attention through their actions.
To aid in evasive maneuvers, Basim is equipped with improved movement and animation mechanics. The game's parkour system promises to offer enhanced versatility, reportedly surpassing even that of Assassin's Creed Origins.
Thus, as Assassin's Creed Mirage continues to take shape, the promise of a swift, stealth-focused adventure set against the backdrop of a sprawling map continues to captivate fans worldwide.