Focus Entertainment and Tindalos Interactive are here to lift the curtain on their latest venture, unveiling the exciting gameplay mechanics of Aliens: Dark Descent through a brand-new trailer.
Excitement around this game is already building, as players who pre-order Aliens: Dark Descent are rewarded with the exclusive Lethe Recon Pack.
Commanding Your Squadron in a Xenomorph Invasion
In the game, players will find themselves leading a team of hardened Colonial Marines, entrusted with the daunting task of thwarting a Xenomorph assault on the moon of Lethe.
As the commander, you'll orchestrate your team's moves in real-time, engaging not only with the iconic Xenomorphs, but also contending with employees of the avaricious Weyland-Yutani Corporation, along with a slew of menacing creatures making their debut in the Alien franchise.
Empower Your Troops, Be Their Guiding Force
As the key strategist, you'll navigate extensive open levels, taking down adversaries with a strategic and intuitive approach. But beware: your enemies will adapt to your strategies, death is permanent, and your actions have lasting effects in the persistent game world.
You'll find that survival demands innovation. Discover hidden pathways, establish safe zones, and utilise motion sensors to avoid unwelcome surprises.
Building Your Team and Upgrading Your Base
Select your squad members from a variety of character classes, developing their skills and equipping them with an array of weapons, armor, and enhancements to prepare them for high-risk missions in hostile terrains. Furthermore, you'll oversee the construction and expansion of a base, facilitating research into new technologies and fortifying your team's abilities.
Effective resource management and strategic risk-taking will be key to outsmarting the deadliest creature known to mankind – the Xenomorphs. Can you stop their reign of terror before it's too late?
Immersing Yourself in the Alien Universe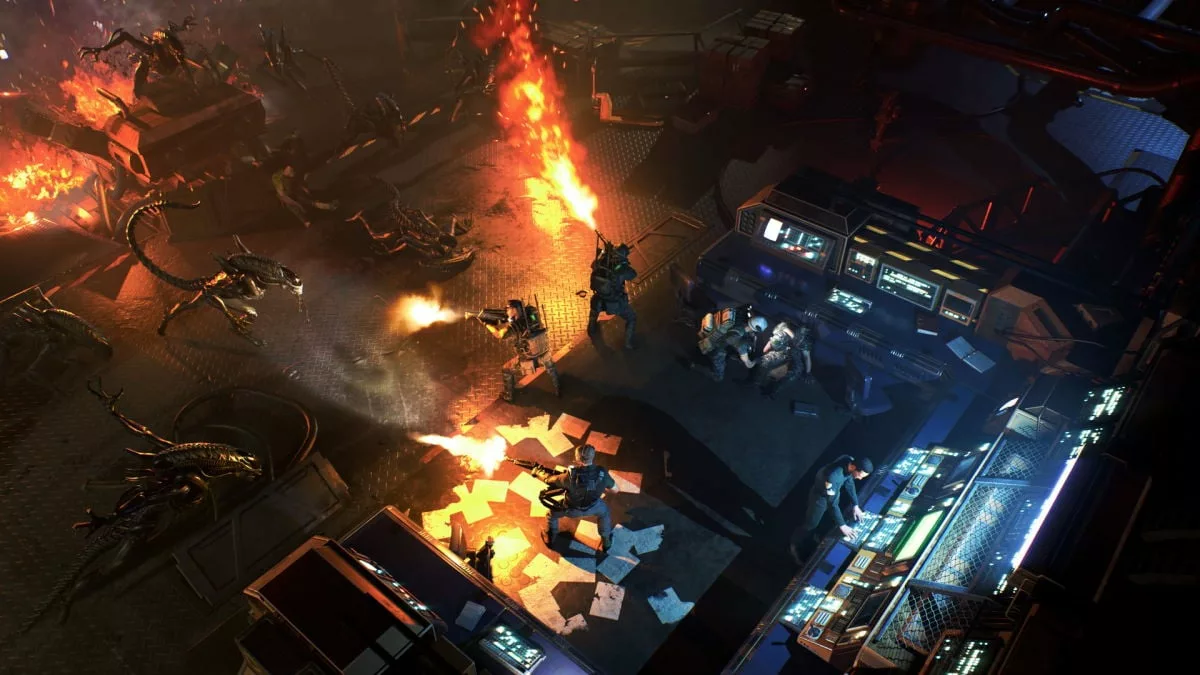 Players will face the legendary Xenomorphs, including facecatchers, praetorians, queens, and other adversaries such as rogue commandos, along with a novel threat making its first appearance in the Alien franchise.
Strategic command will be pivotal, with mission-specific team tactics to consider, including soldier health, morale, and resources, to prevent irrecoverable losses and morale breakdowns.
With a variety of marine classes, unique skills, and weapons at your disposal, you can build and advance your team for the intense battles ahead. Prepare to launch into this immersive Alien world on June 20, 2023. Will you rise to the challenge?
Horror Meets Adolescence: Ever wondered about the transformations of female adolescence in horror? Explore Jennifer Reeder's unique take in our detailed analysis of "Perpetrator".