It's that time of the month again when PlayStation Plus reveals the exciting lineup of free games for July 2023. Sony's subscription service is bringing three highly anticipated and diverse titles to PS4 and PS5 gamers, ensuring an entertaining summer for all members.
Confirmed Predictions and More
As anticipated in previous weeks, Alan Wake Remastered is included among the free games offered by PlayStation Plus. This provides the perfect opportunity for players to catch up on the writer's story before the release of its highly anticipated sequel in mid-October.
However, that's not all, as July brings three free games to PlayStation Plus subscribers on the Extra, Premium, and Essential plans.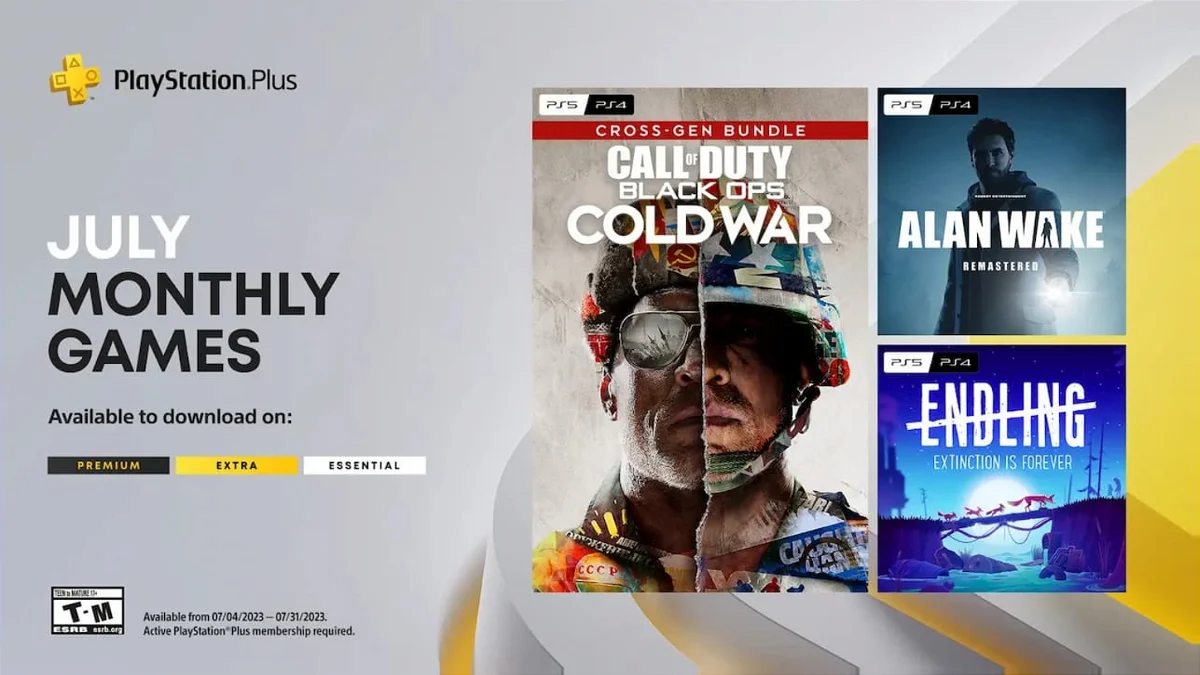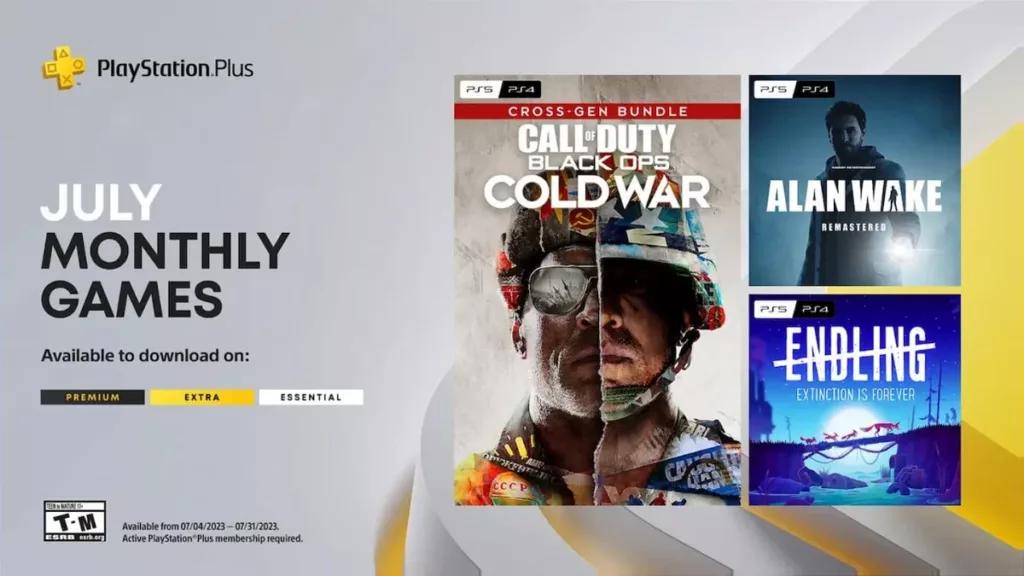 The Free PlayStation Plus Games for July 2023
According to the PlayStation blog, the following games can be downloaded at no additional cost and will remain in your library as long as you maintain an active subscription to the service:
Call of Duty: Black Ops Cold War
"Black Ops Cold War immerses you in the heart of the Cold War's geopolitical battle in the early 1980s. Engage in a gripping single-player campaign where you'll encounter historical figures and face inconvenient truths as you fight for the fate of the world in iconic Cold War settings like East Berlin, Vietnam, and the KGB headquarters."
Alan Wake Remastered
"Return to the enigmatic city of Bright Falls in this remastered edition of the award-winning cinematic action game from Remedy Entertainment (known for Control and Max Payne). With a fresh visual look and new features, troubled writer Alan Wake embarks on a desperate search for his missing wife, Alice."
Endling: Extinction is Forever
"Experience life in a world devastated by human actions through the eyes of the last fox on Earth in this ecological adventure. Discover the destructive impact of the human race, which relentlessly corrupts, pollutes, and exploits the most precious and valuable resources of natural environments."
Don't Miss Out on the Excitement
Make sure to mark your calendars and grab these fantastic games through PlayStation Plus in July. Whether you're a fan of intense first-person shooters, captivating narrative-driven experiences, or eco-conscious adventures, there's something for everyone to enjoy.
These games are available for both PS4 and PS5, ensuring a thrilling gaming experience for all members of the PlayStation community.