2023 has offered us an abundance of new free-to-play titles for both the PlayStation 4 and PlayStation 5. With numerous titles to pick from, it might be difficult to find the finest ones to devote your time in. Don't be concerned. We've got your back. From riveting action RPGs to adrenaline-pumping fighting games, we've assembled a list of the finest free games in a variety of genres.
This definitive 2023 guide has something for everyone, whether you like anime-inspired worlds, sports simulations, or intense shooters. So grab your controller and dive into the gaming experiences you don't want to miss!
Rocket League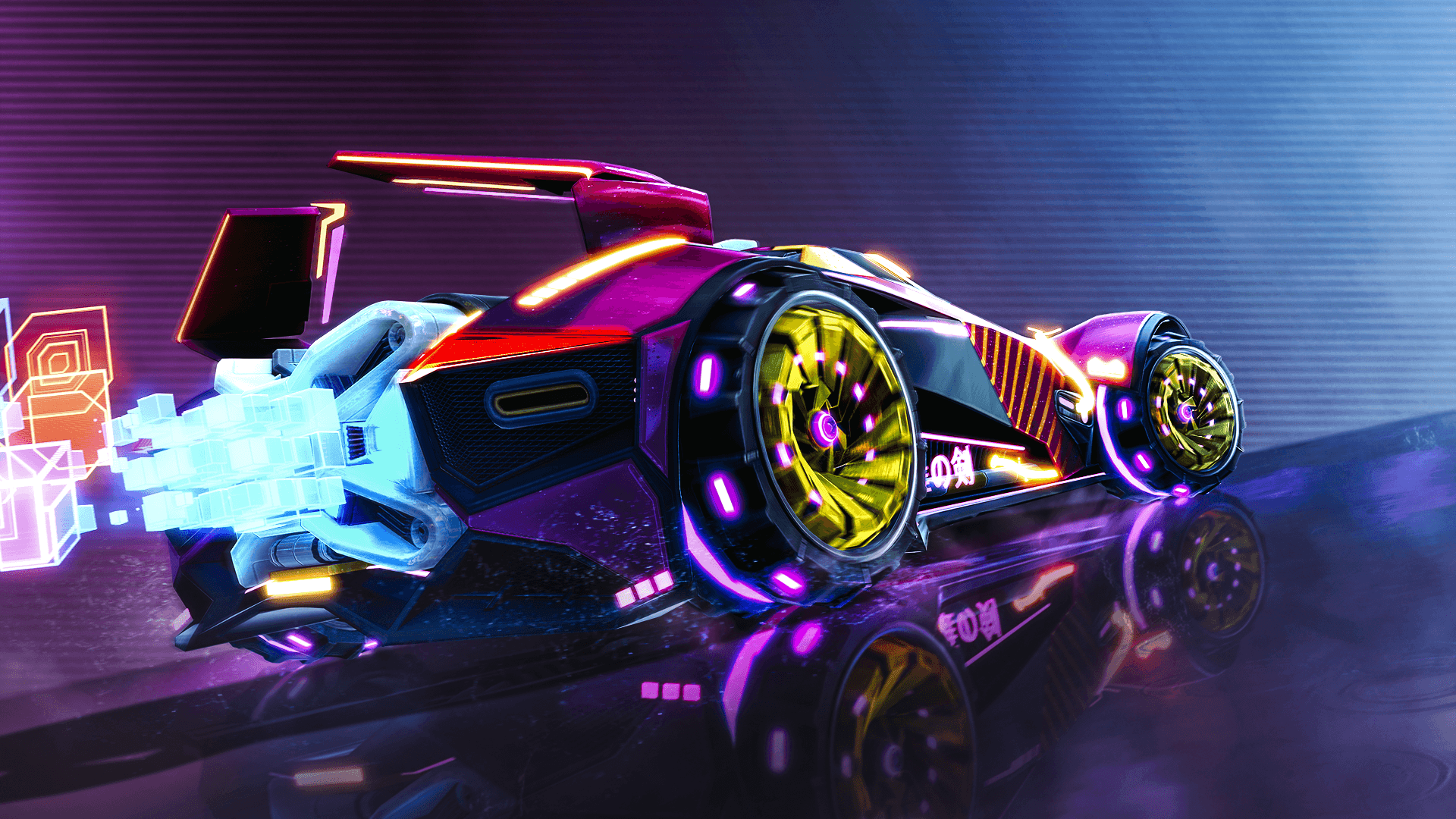 Rocket League cleverly combines the excitement of car racing and soccer into a one-of-a-kind gaming experience. In various arenas, players vie against one another, using their vehicles to knock a giant ball into their opponent's goal. This action-packed soccer game emphasizes multiplayer enjoyment and allows players to customize their cars. An intriguing ranking system, regular seasons, and the Rocket Pass keep players engaged and motivated.
Key aspects of Rocket League include:
Numerous game modes
Fast-paced, entertaining matches
Intuitive controls
Easy to learn, yet challenging to master
A unique concept that's both fun and universally understood
Rocket League is perfect for those seeking a fresh spin on soccer or car games, who enjoy competing with others, and who wish to hone their skills and test their mettle. Fortnite
Warframe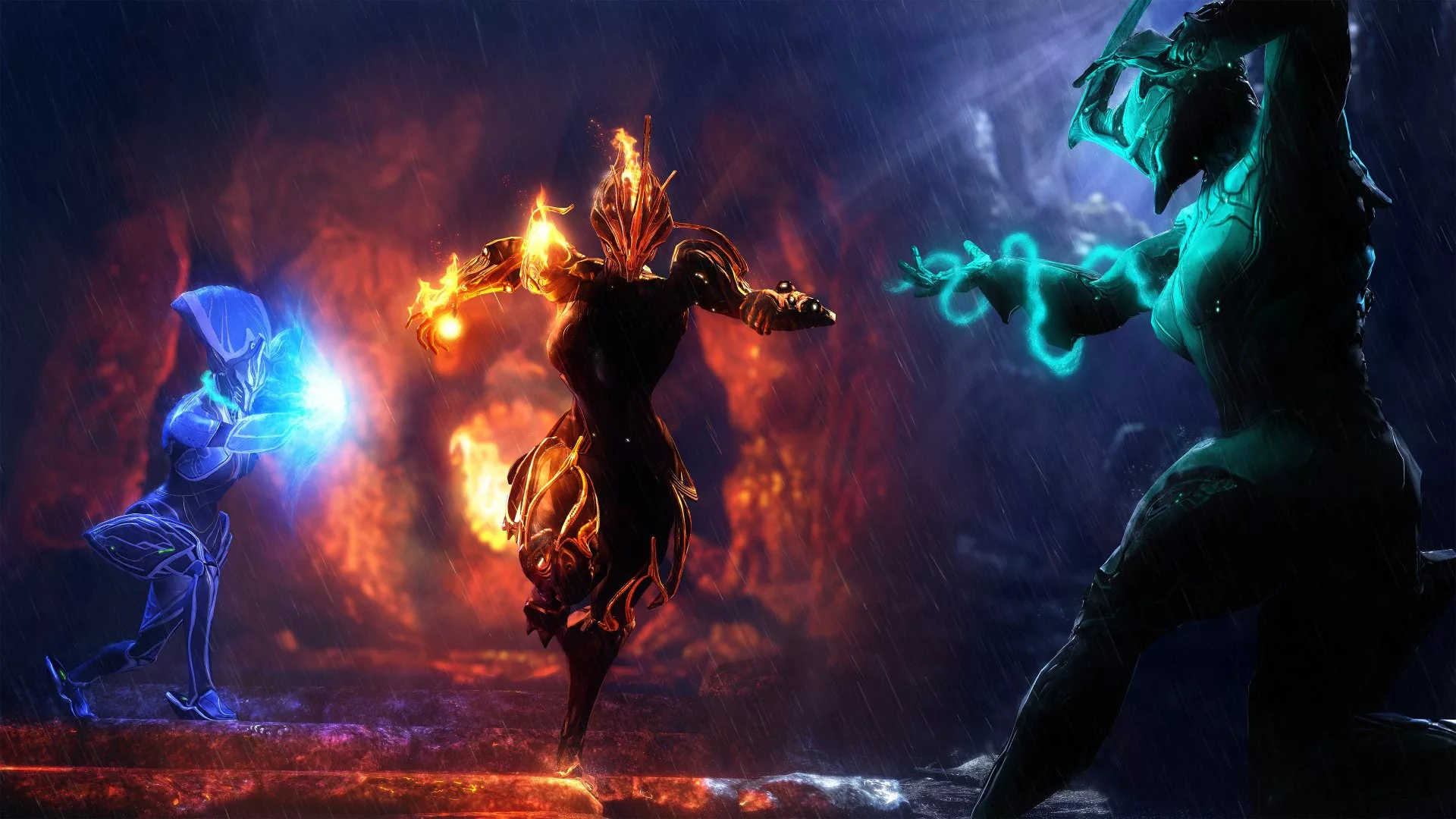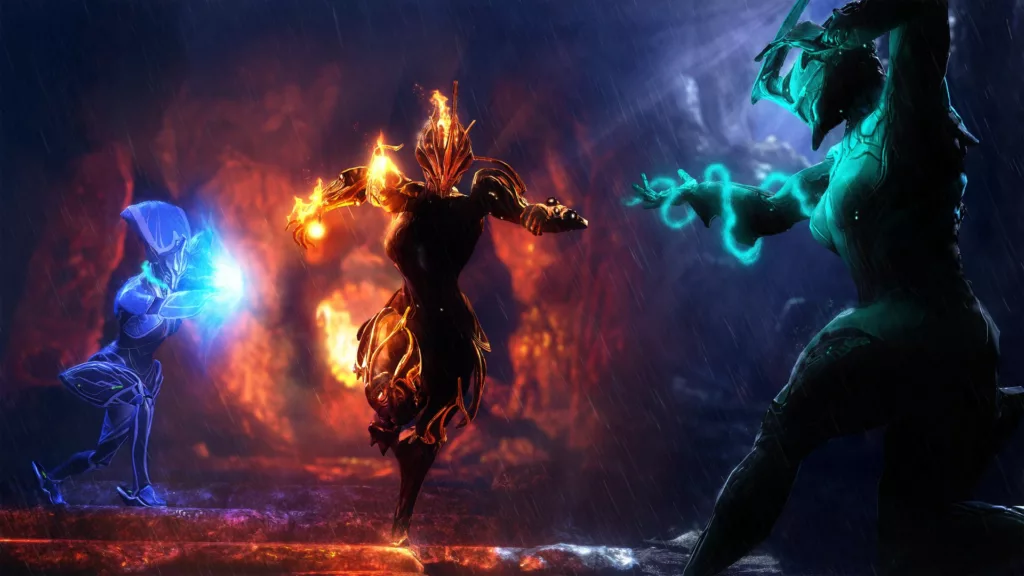 Warframe is set in a distant future where players awaken from a long hibernation as warriors tasked with ridding the solar system of menacing monsters, tyrannical clones, and ruthless corporations. Playing from a third-person perspective, players take on the role of cyber ninjas, primarily engaging in melee combat while also employing various firearms when needed.
The titular Warframes are customizable combat suits that can be found and unlocked throughout the game. With over 80 unique Warframes, each possessing distinct abilities, and a plethora of modifiable weapons, players can create their personalized playstyle. They can then join up to three other players for story missions, which offer fast-paced, dynamic gameplay.
Key features of Warframe include:
Versatility and variety with numerous combat suits and individual skills
A vast arsenal of sidearms, primary weapons, and melee weapons
Intense spaceship battles
A helpful and friendly community that assists newcomers in navigating the game's complexity
Long-lasting content, thanks to the loot, crafting, and upgrading systems
Fair monetization model
Engaging storyline
Free PlayStation 5 upgrade
Warframe is ideal for fans of fast-paced, action-packed gameplay with significant depth and long-term motivation. While the game features complex mechanics, players who invest the time and effort will be rewarded accordingly.
Smite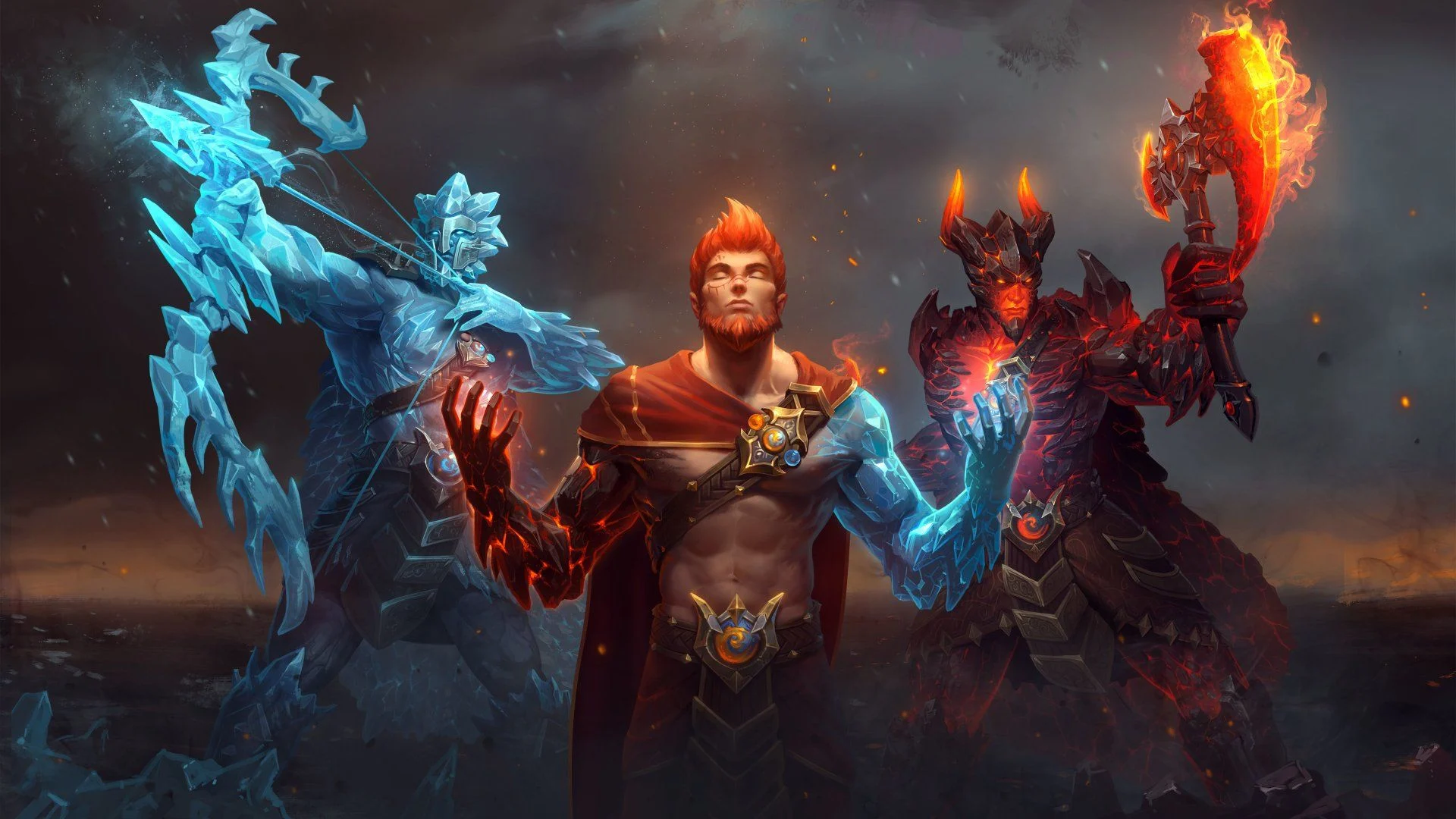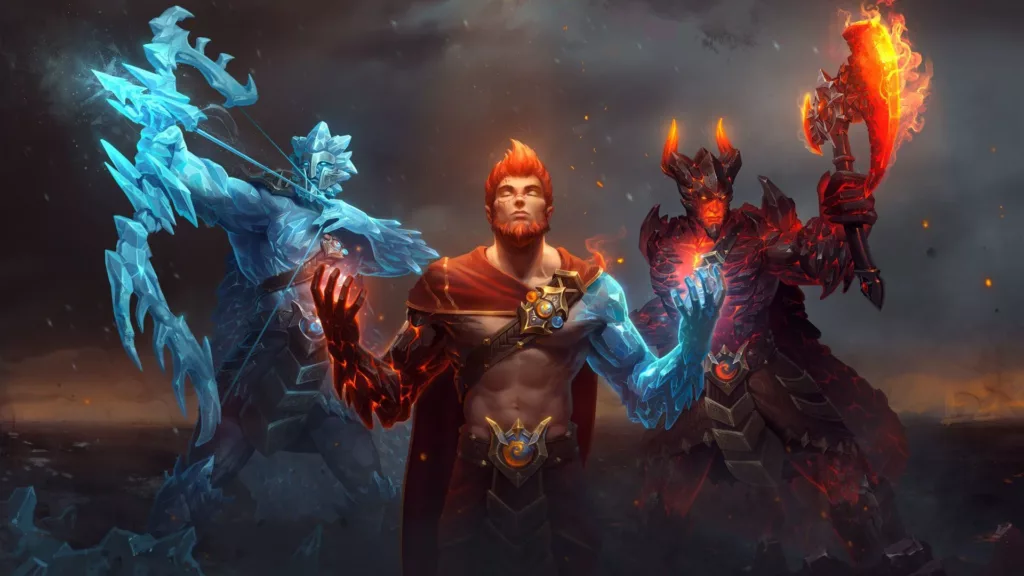 Smite is a multiplayer online battle arena (MOBA) game similar to Dota 2 or League of Legends, but with a unique twist: players control their characters from a third-person perspective. This change in perspective lends a more action-packed and dynamic feel to the gameplay.
In Smite, teams of five compete to destroy their opponents' bases, aided by AI-controlled companions that regularly appear on three lanes. Players can choose their characters from a diverse selection of mythological gods hailing from various continents and cultures, such as Norse or Egyptian mythology.
Key features of Smite include:
Accessible gameplay with helpful guidance
Unique third-person perspective for MOBAs, with an action-oriented combat system and dynamic gameplay
Numerous playable gods, each with their own abilities
Appealing character design
Fair free-to-play model
Smite appeals to MOBA fans seeking a fresh perspective on the genre, as well as those who have always wanted to battle as deities against other gods in fast, entertaining gameplay.
Call of Duty: Warzone 2.0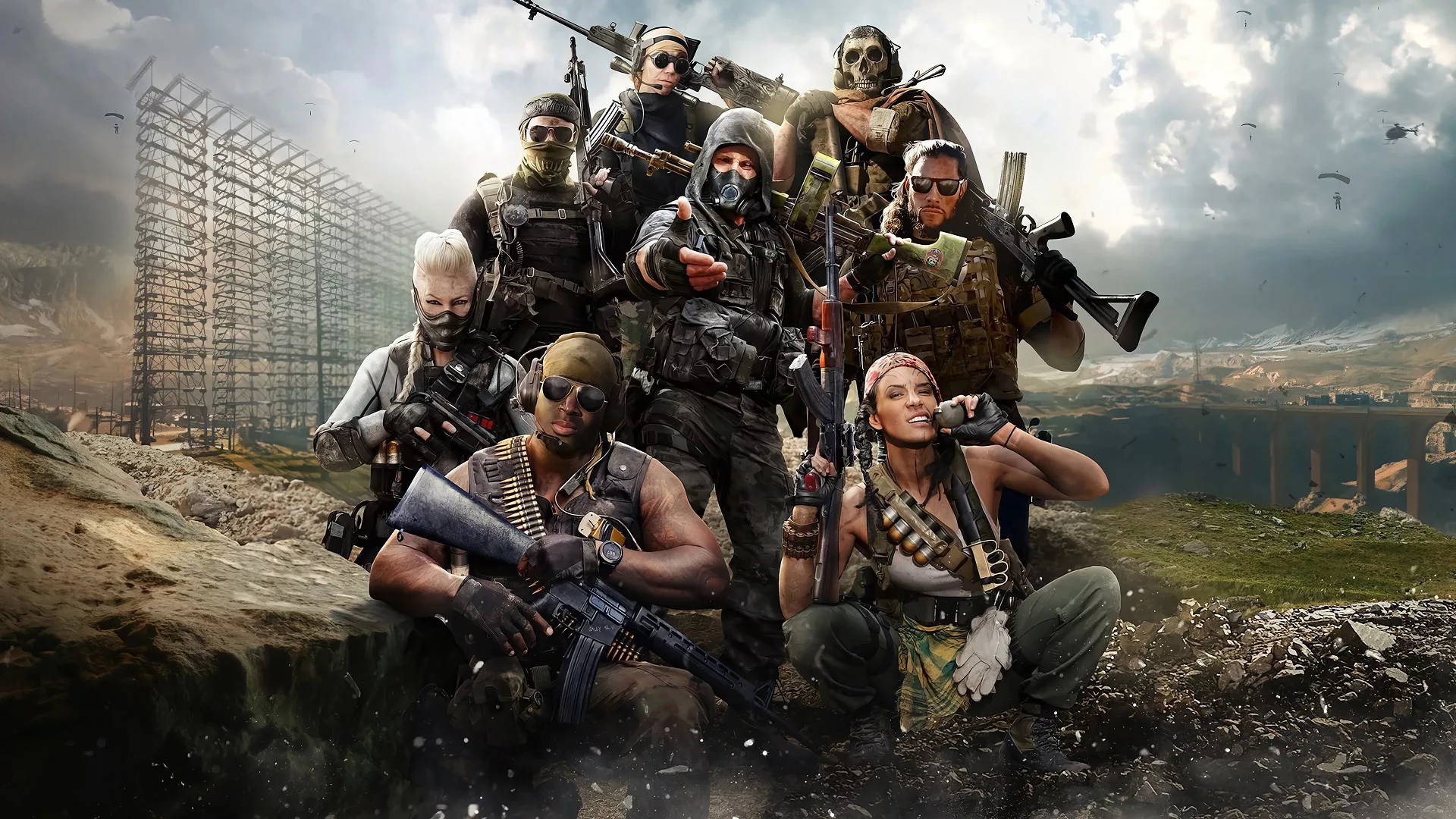 Call of Duty: Warzone 2.0 is a standalone battle royale mode that originated from Call of Duty: Modern Warfare 2. Warzone expands the traditional multiplayer experience of Call of Duty, and can be downloaded and played for free without requiring the base game. Warzone features up to 150 players competing in various formats, such as trios or solo, on foot or in vehicles, within ever-shrinking play areas. Regular seasons ensure the game receives new content continuously.
Warzone's predecessor, Warzone: Caldera, can still be found in the PlayStation Store but is no longer supported. Be sure to choose the correct game when downloading.
Key features of Warzone include:
Five distinct skirmish maps
Up to 150 players
Unique aspects such as orders, pre-built loadouts with favorite weapons, and the gulag for post-death resurrection battles
In-match missions and challenges
Progression through Warzone 2.0 and Modern Warfare 2, including account level, weapon level, and battle pass
Crossplay compatibility between PC, PS4, PS5, Xbox One, Xbox Series X, and Series S
Regular new content, such as weapons or modes, through seasons
Call of Duty: Warzone 2.0 is perfect for Call of Duty fans eager to experience the unique CoD gameplay, familiar locations, characters, and weapons in a battle royale setting. It's also worth trying for all battle royale enthusiasts, as Warzone offers a distinct experience with unique features like the gulag or killstreaks. Thanks to the polished gunplay, engaging maps, and numerous CoD elements, Warzone feels cohesive and one-of-a-kind. Furthermore, the game continually receives new content, ensuring it remains fresh and exciting.
Apex Legends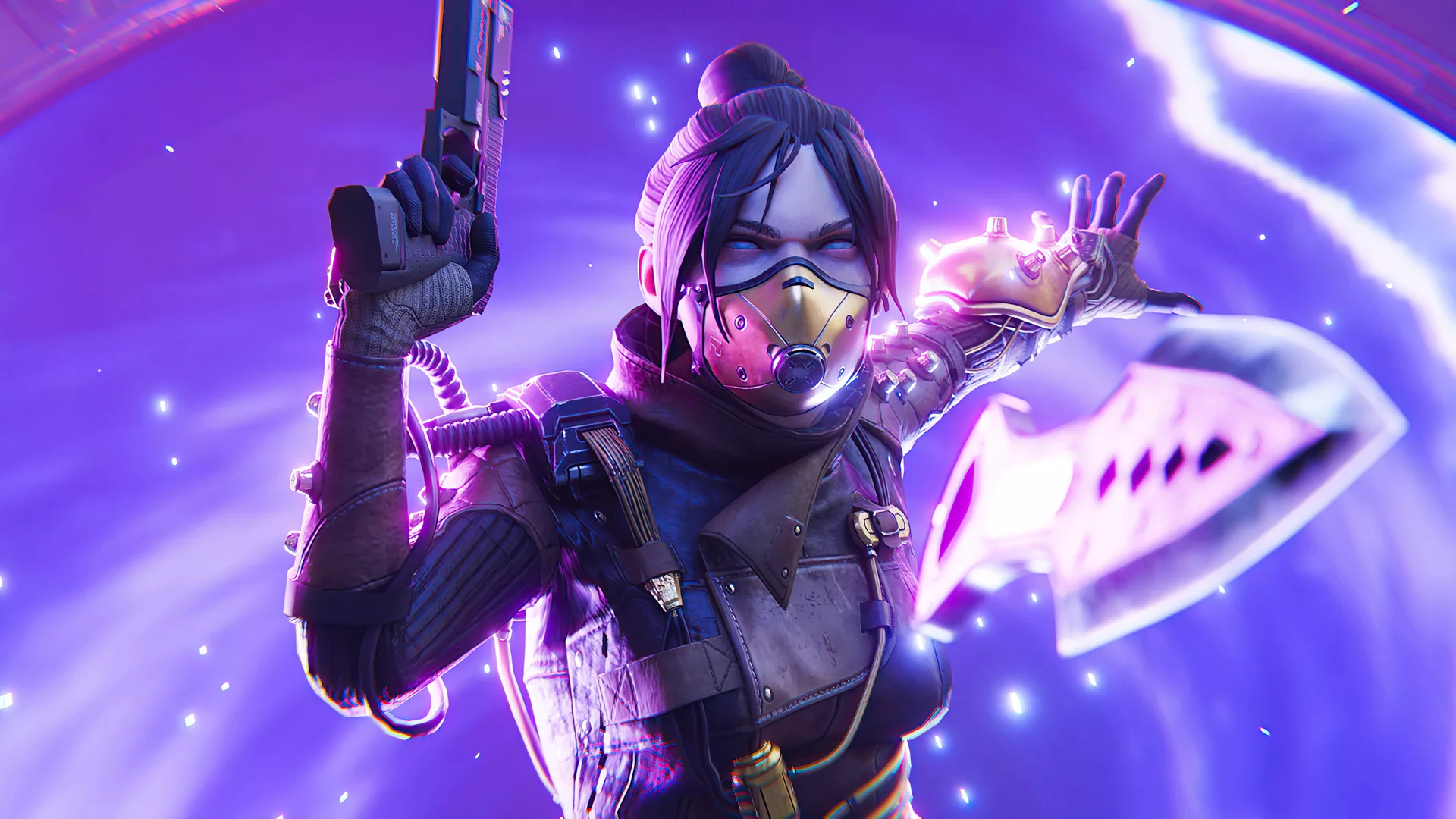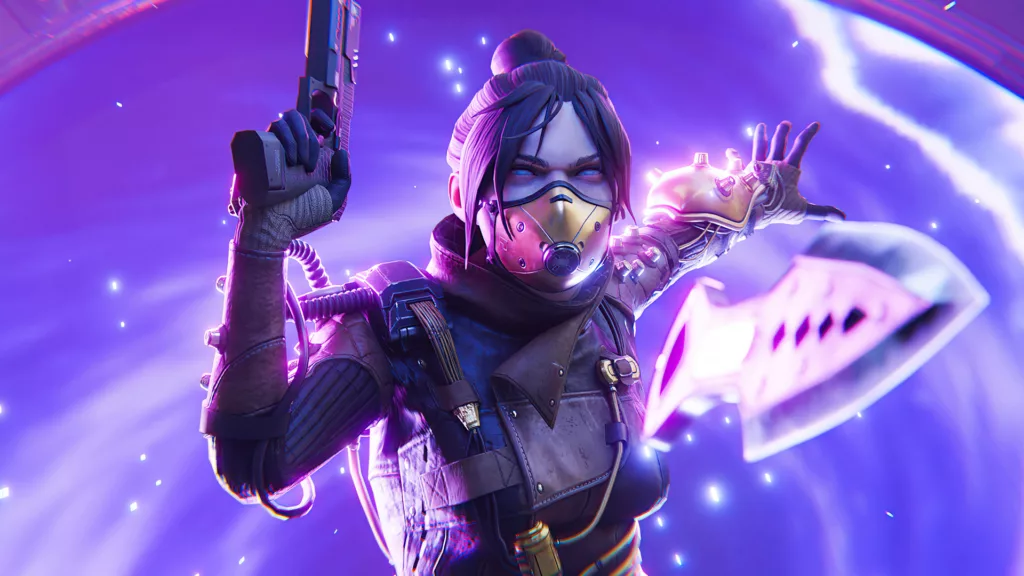 Apex Legends, a battle royale shooter set within the Titanfall series universe, requires players to join forces with two other players, forming a team of three to compete against 19 other teams until only one team remains. The playable area progressively narrows over each round. At the start of a new game, players choose from over 20 different characters ("Legends") with unique abilities.
Throughout the game, players collect various futuristic weapons and tools. Regular new seasons introduce fresh content that can be unlocked. Real money is required for cosmetics and battle passes, but these items do not provide any in-game advantages.
Key aspects of Apex Legends include:
More than 20 Legends with unique skills that greatly impact playstyle
A wide range of cool weapons
Exceptional gunplay
Emphasis on teamwork
Fresh content in the form of Seasons and Battle Passes
Apex Legends appeals to fans of battle royale and/or hero shooters like Overwatch. It offers faster and more tactical gameplay than Fortnite, rewarding skillful team play.
Yu-Gi-Oh! Master Duel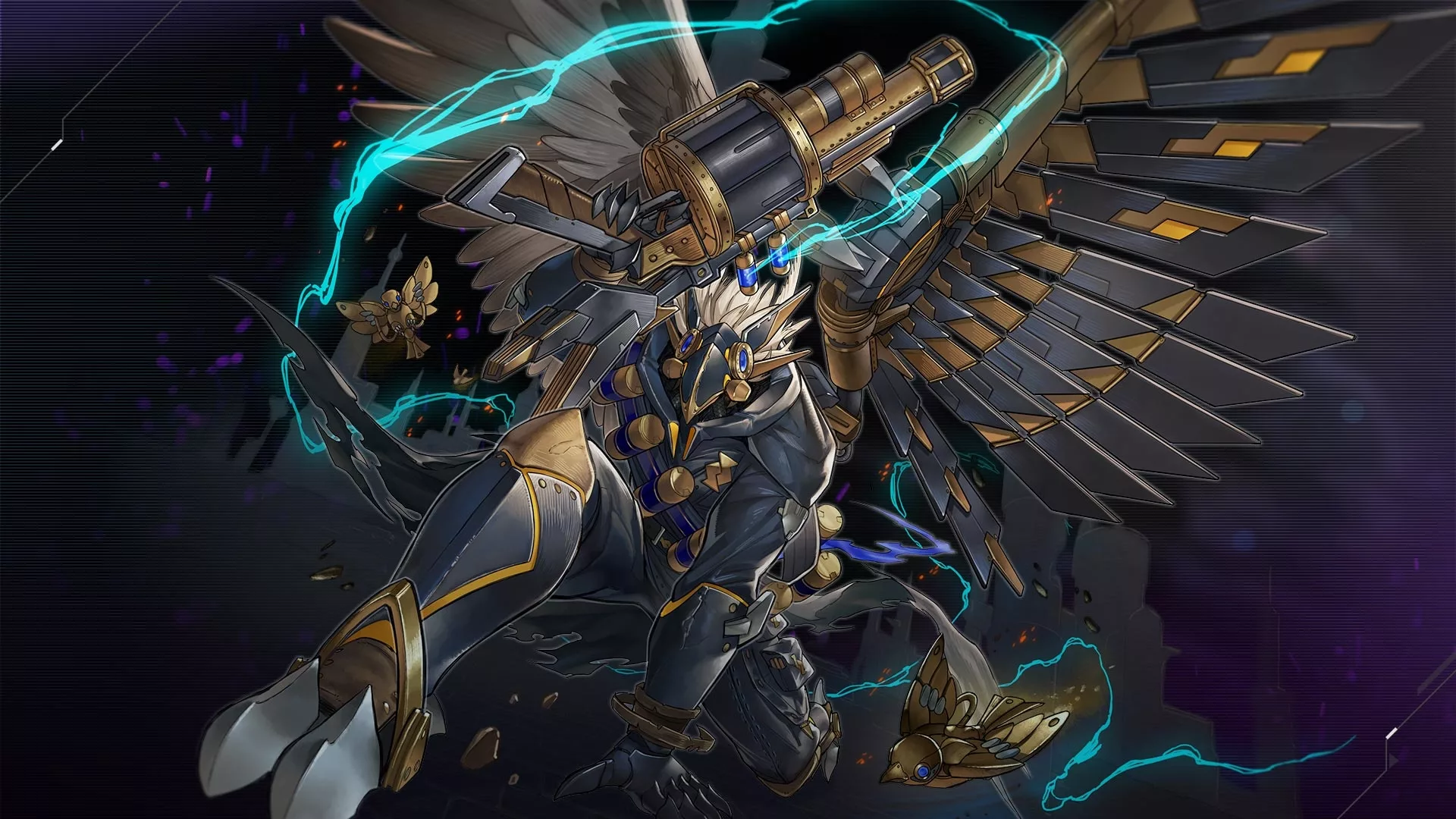 Yu-Gi-Oh! Master Duel is a virtual adaptation of the popular Yu-Gi-Oh trading card game, perfect for fans of the series and trading card enthusiasts. The game allows players to test their strategic skills against others in a variety of game modes, including tournaments, online battles, and solo modes, ensuring diverse gameplay experiences.
Key features of Yu-Gi-Oh! Master Duel include:
Over 10,000 cards from the Yu-Gi-Oh universe
Engaging battles with stunning animations
A story campaign for solo players
Online tournaments
Online PvP modes
Card crafting capabilities
Yu-Gi-Oh! Master Duel is ideal for fans and players of the original game seeking a free alternative. The game boasts an extensive array of cards and has garnered positive feedback from players who enjoy the rewards and crafting system, as well as the overall visuals. However, newcomers may find the game overwhelming due to numerous innovations and extensive chains of effects. Those only familiar with the original Yu-Gi-Oh may face challenges.
Destiny 2: New Light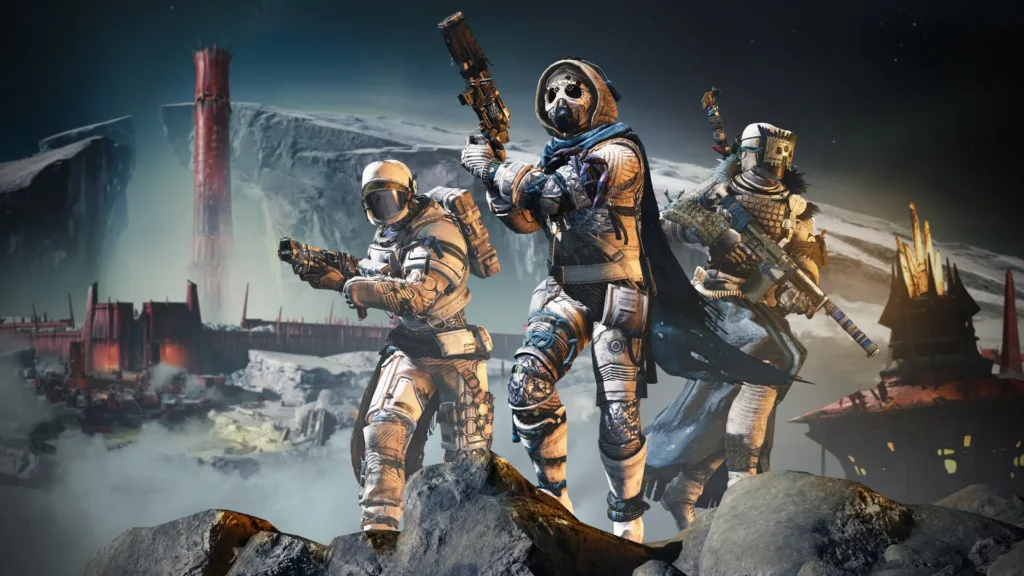 Destiny 2: New Light is an online multiplayer shooter with RPG elements that immerses players in the role of a Guardian, a space soldier with supernatural powers entrusted with safeguarding humanity's last stronghold on Earth. New Light offers an entry point into the Destiny universe and a glimpse into the life of a Guardian. Players can then upgrade their game with larger paid expansions like Forsaken, Shadowkeep, Beyond Light, and Witch Queen.
Destiny 2 stands out for its:
Exceptional gunplay
Captivating sci-fi setting within a diverse and expansive universe with a rich story
Distinct Guardian classes, each boasting unique special abilities
Enjoyable co-op experiences (PvP and PvE)
Impressive visuals and sound (including next-gen upgrades for PS5 and Xbox Series X/S)
Free New Light version
Seamless transition to the "paid version" of the game
Destiny 2 is perfect for players who appreciate in-depth storylines and character development. The narrative is continually expanded upon and extended through new seasonal content and expansions. A large, active community and numerous clans provide ample opportunities for social interaction and cooperative play.
Splitgate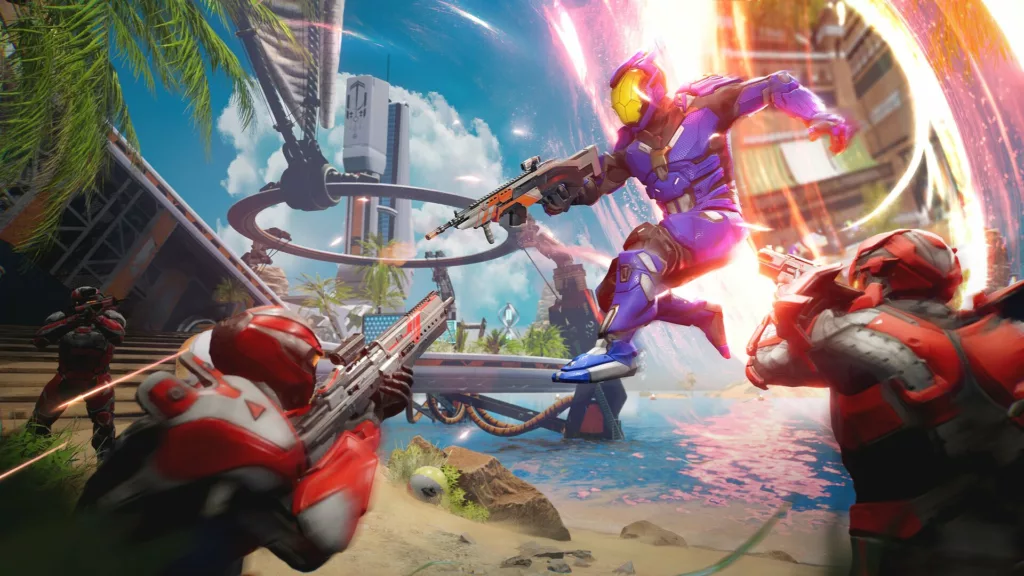 Splitgate is a multiplayer first-person shooter that blends innovative portal mechanics with fast-paced arena combat. Players navigate the arena by moving through portals while engaging in combat simultaneously. Weapons can be found on the map, and the game features a longer Time to Kill (TTK) compared to other modern shooters. The portal element adds a unique twist to Splitgate, allowing for rapid movement and the ability to fire from unexpected angles.
Key aspects of Splitgate include:
Classic gameplay reminiscent of Halo
Absence of shield mechanics or lethal grenades
A variety of classic game modes, such as Team Deathmatch, Oddball, or Team SWAT
Portal mechanics add a fresh dynamic and increased depth to gameplay
Vibrant sci-fi aesthetic
Splitgate is tailored for gamers seeking a distinctive blend of shooter and puzzle gameplay that challenges them to think and act creatively.
Paladins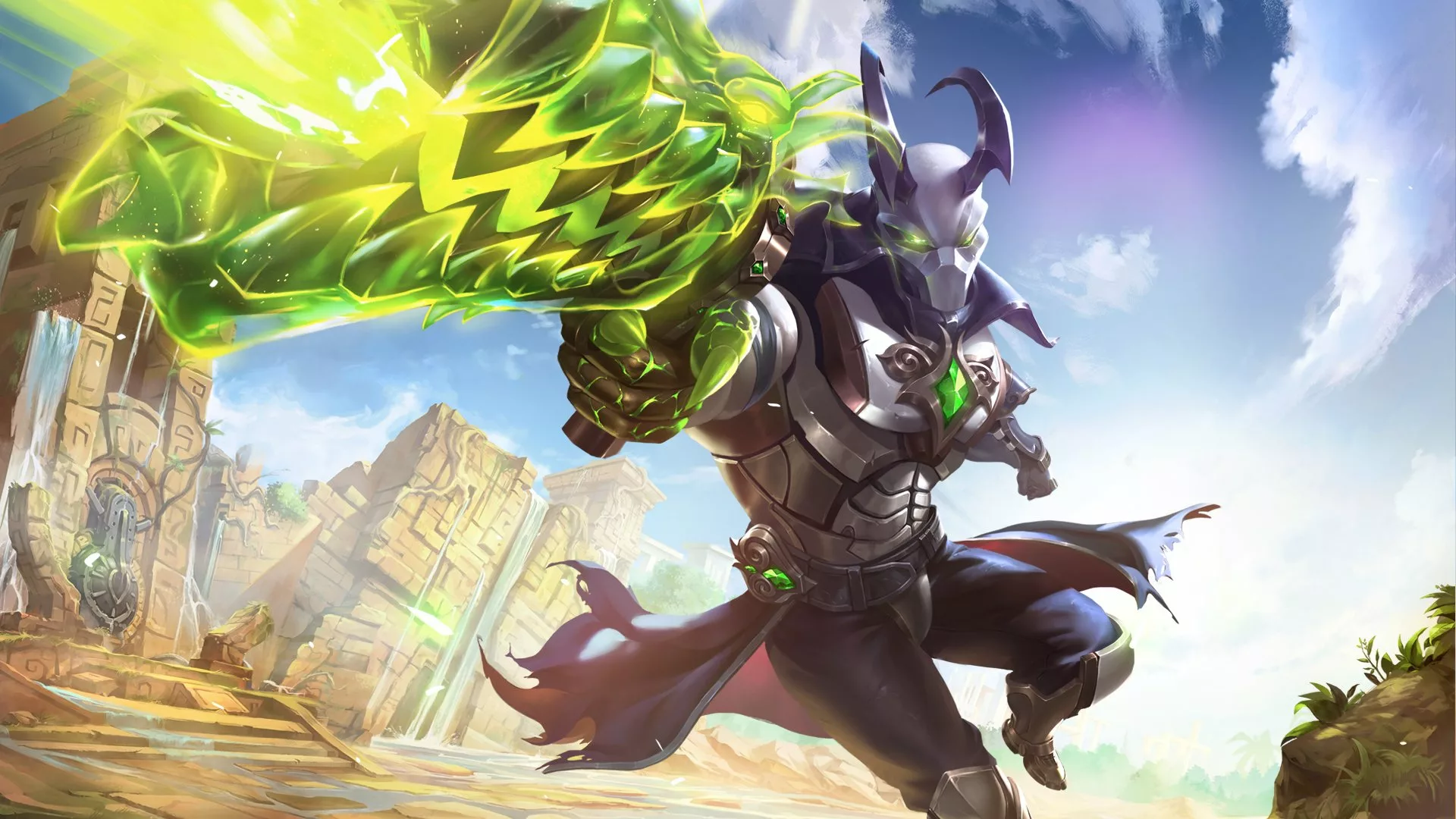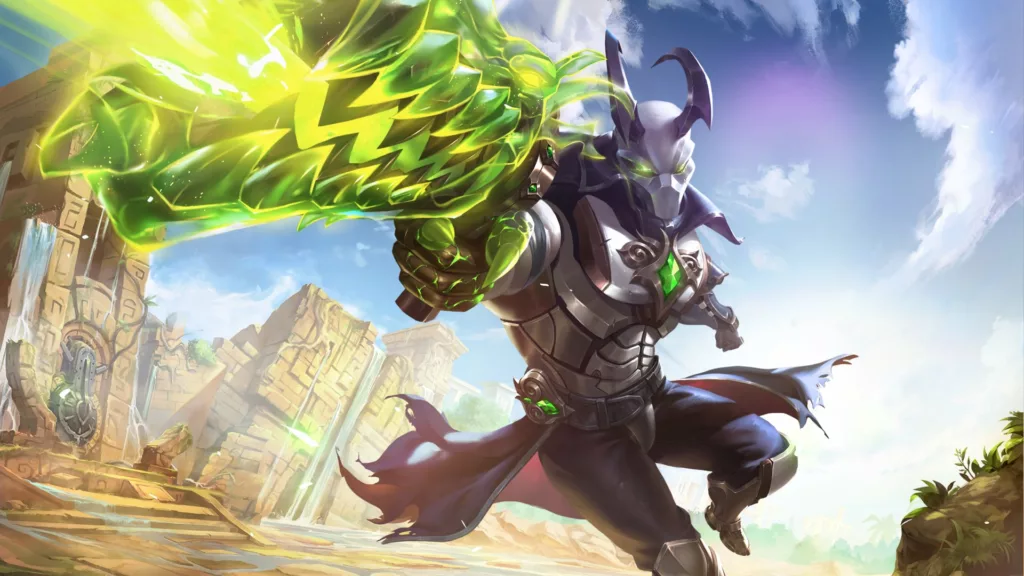 Paladins is a first-person hero shooter that shares similarities with Overwatch. In this game, two teams vie for control of the battlefield in a strategic manner, utilizing unique heroes with distinct abilities. The range of heroes spans from classic soldiers wielding heavy artillery to airborne elves casting magical spells.
The card system in Paladins offers the ability to fine-tune your champion's skills to your preferences. The game also emphasizes skill shots, requiring players to accurately land their abilities and evade enemy attacks. Successful teamwork is essential for victory in Paladins.
What makes Paladins stand out:
Engaging 5v5 matches
A diverse roster of heroes (champions) with individual abilities
An intricate card system that enables further customization of your character
Paladins is a fantastic option for anyone who enjoys hero shooters and appreciates the variety offered by distinct characters.
Neverwinter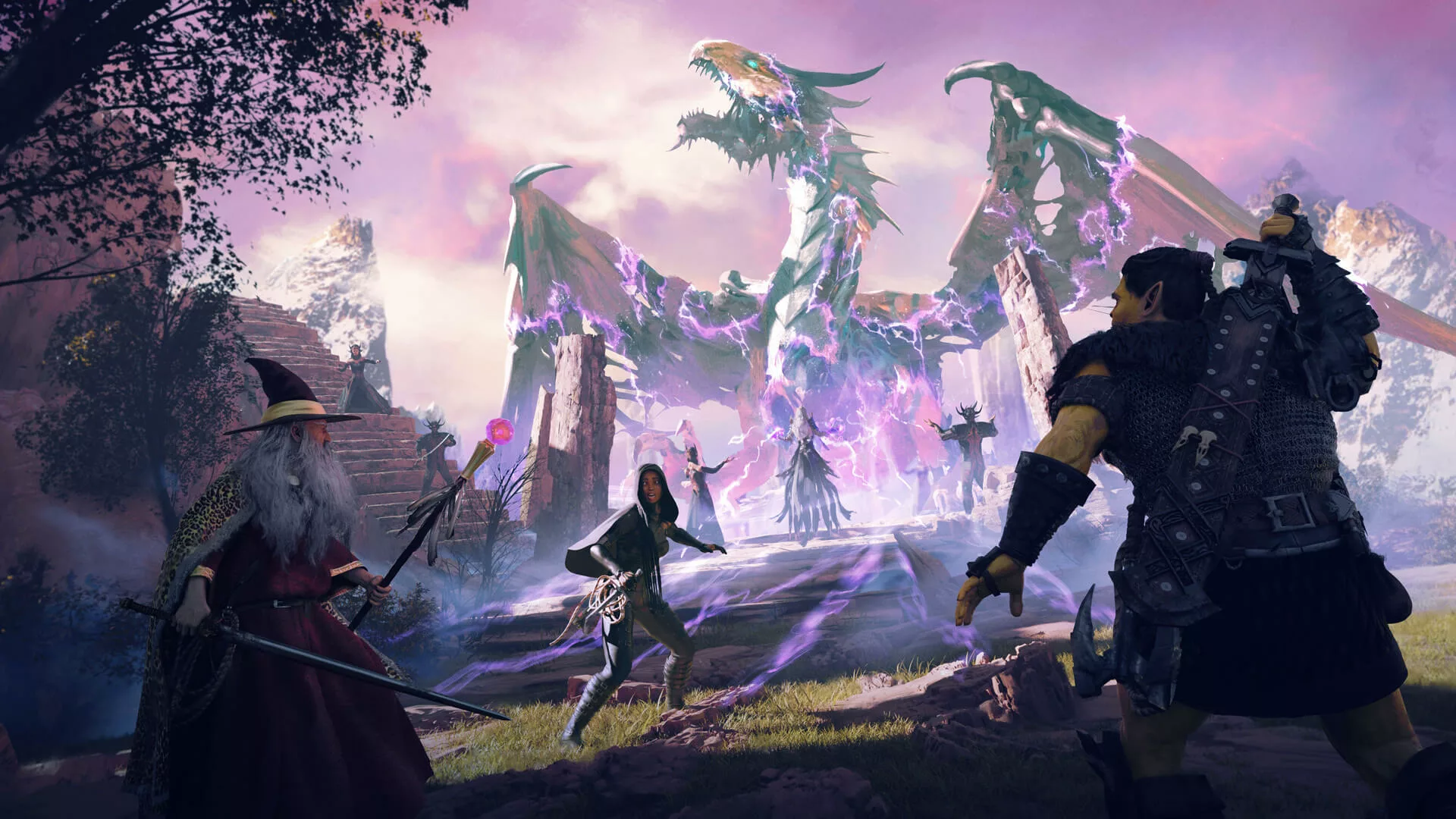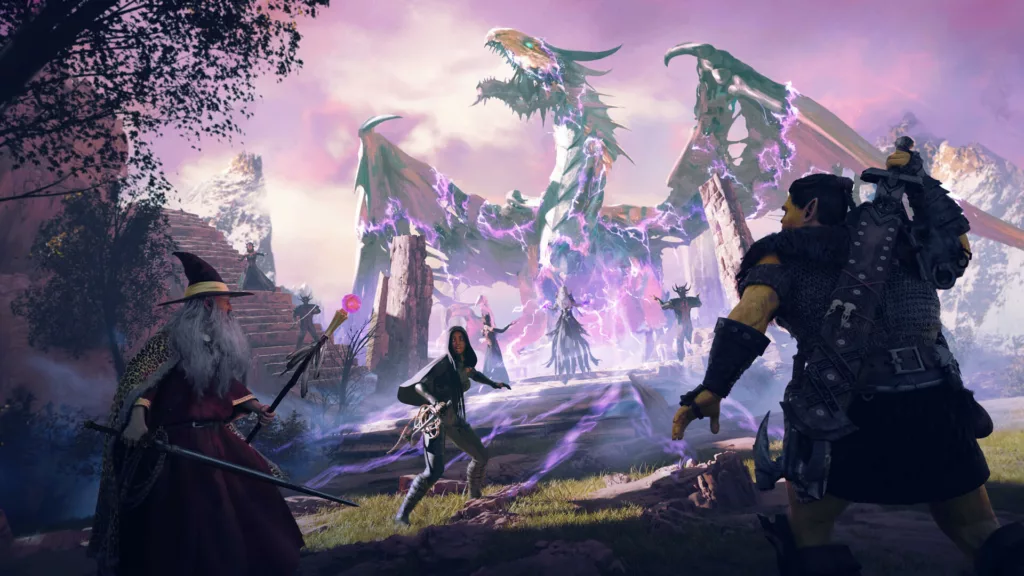 Neverwinter is a classic fantasy-style MMORPG inspired by the pen-and-paper role-playing game Dungeons & Dragons. In Neverwinter, you must protect the city from sinister threats. Create your own hero, explore the expansive city, embark on thrilling adventures, and experience captivating dungeons alongside friends in pursuit of fame and superior equipment.
Key features of Neverwinter include:
A vast scope with regular updates
A traditional MMORPG set in a fantasy world
Action-packed, intuitive combat system
A focus on group content, with many solo challenges available
Dungeons & Dragons as the foundation: Journey to familiar locations and encounter well-known heroes and villains from the tabletop games and D&D novels. Your hero's progression follows the traditional D&D system.
Neverwinter is perfect for fans of MMORPGs who appreciate the Dungeons & Dragons setting and desire rich content and an engaging story. If you're in search of a classic MMORPG experience within a fantastical realm, Neverwinter is sure to provide hours of entertainment.
Brawlhalla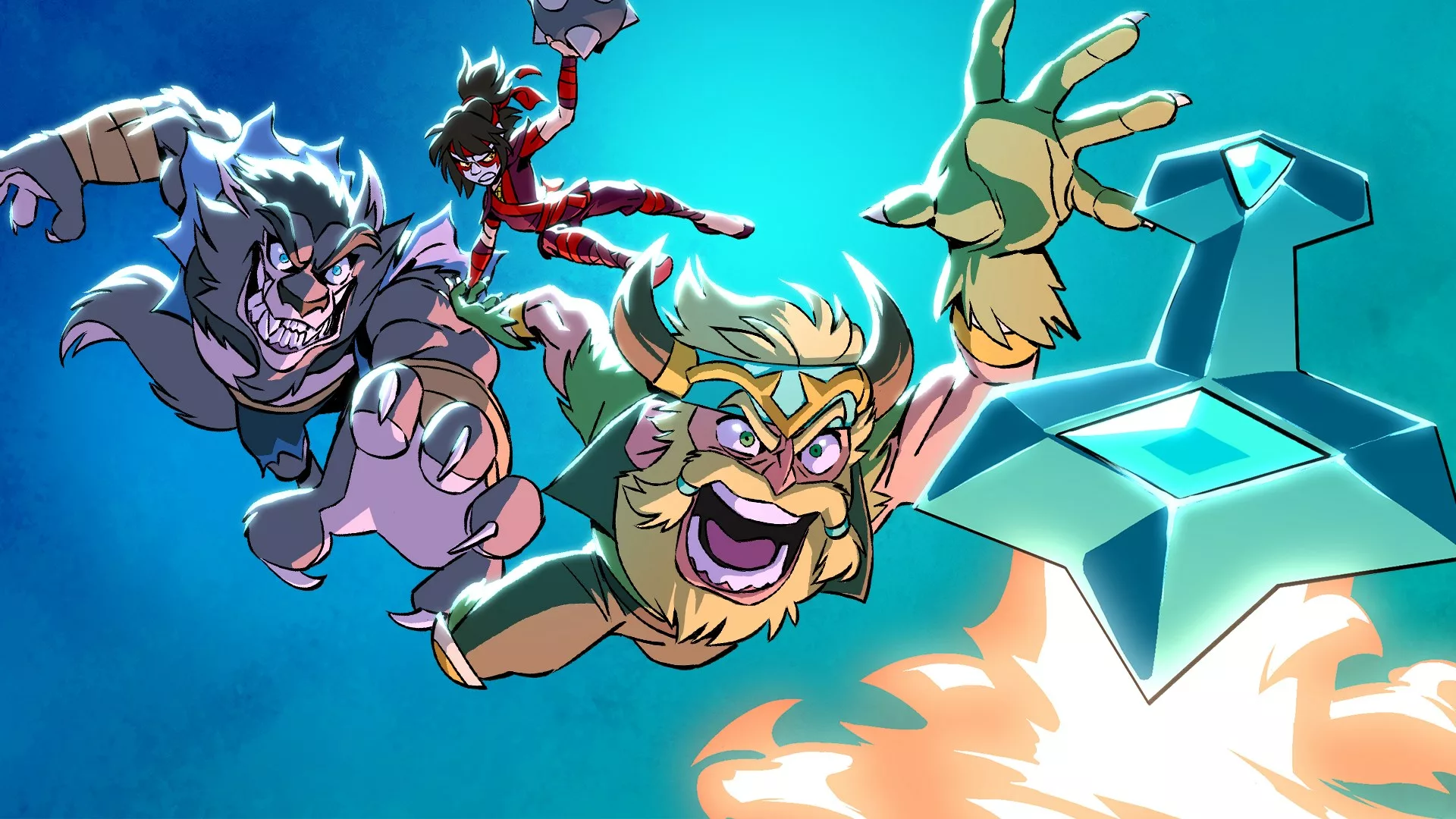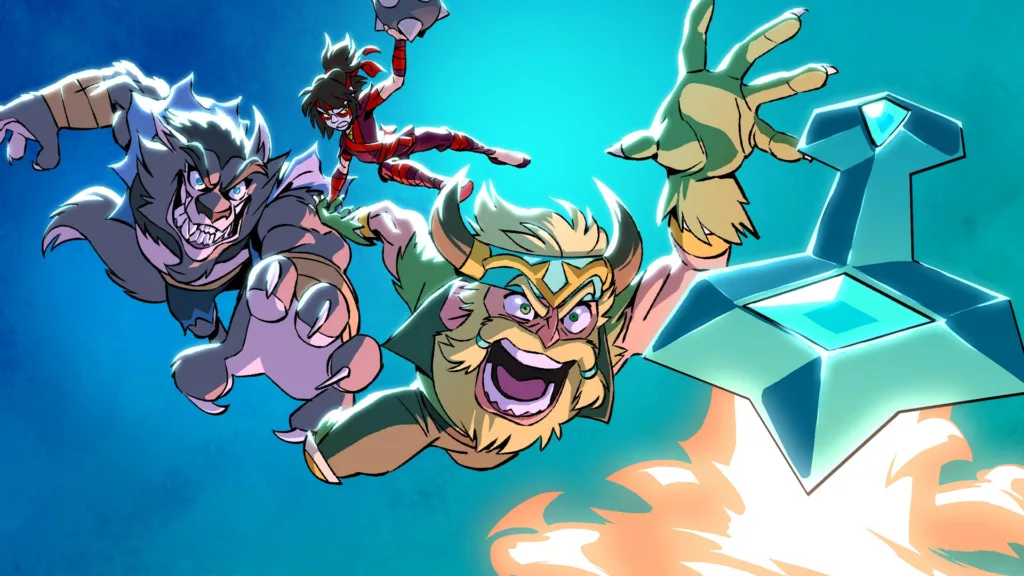 Brawlhalla is a 2D platform brawler where up to eight players battle it out in various arenas. Whether playing solo against AI, with friends in couch co-op, or online, each match tests your skills. The objective is to skillfully use your attacks to knock opponents off the battlefield. Fighters can wield an array of weapons and gadgets found in the arena during combat, including swords, axes, hammers, blasters, and more.
Key aspects of Brawlhalla includes:
Over 50 unique fighters with individual strengths and weaknesses
A wide variety of weapons and battle arenas
Fast-paced, action-packed, and challenging fights
Multiple game modes catering to different preferences
Frequent updates
Simple and intuitive controls
Brawlhalla is ideal for those who enjoy fast-paced arcade battles in a 2D perspective and love competing against others. If you're seeking a challenge that tests your reflexes and dexterity, Brawlhalla is the perfect choice.
Fall Guys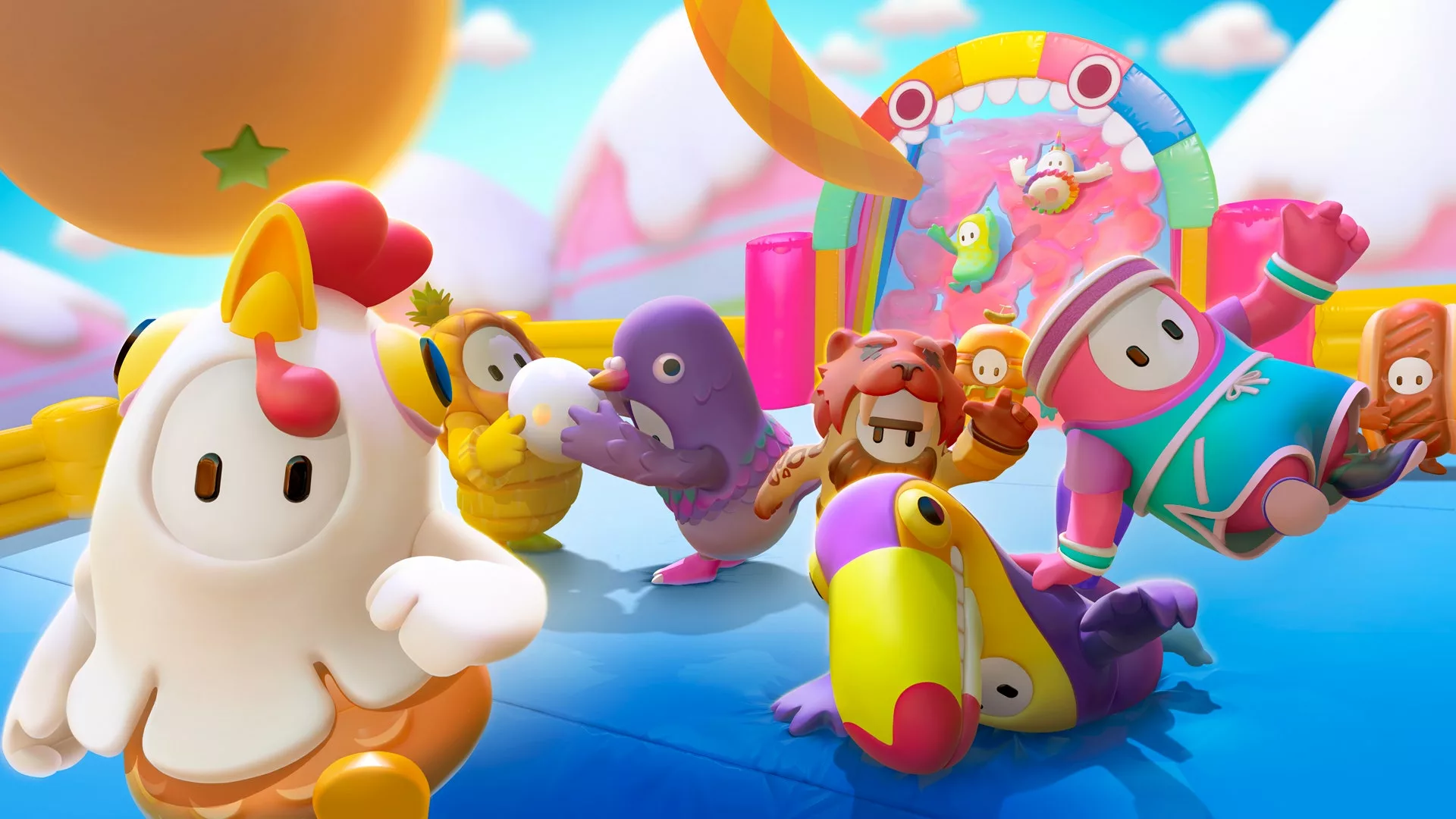 Fall Guys is an engaging game where players compete against one another in high-energy challenges. The objective is to successfully navigate obstacles and ultimately be the last one standing to claim victory. Fall Guys has garnered a reputation for its straightforward and enjoyable gameplay, offering both single-player and multiplayer experiences.
Key aspects of Fall Guys include:
Vibrant cartoon-style graphics
Easy-to-learn controls
Customizable costumes for player characters
Shorter rounds compared to other battle royale games
Fast-paced gameplay with high replayability
Fall Guys is ideal for gamers who relish friendly competition and delight in quirky gameplay featuring amusing characters. The game is also well-suited for those interested in unconventional battle royale games that prioritize entertainment and action over tactical elements and serious combat.
War Thunder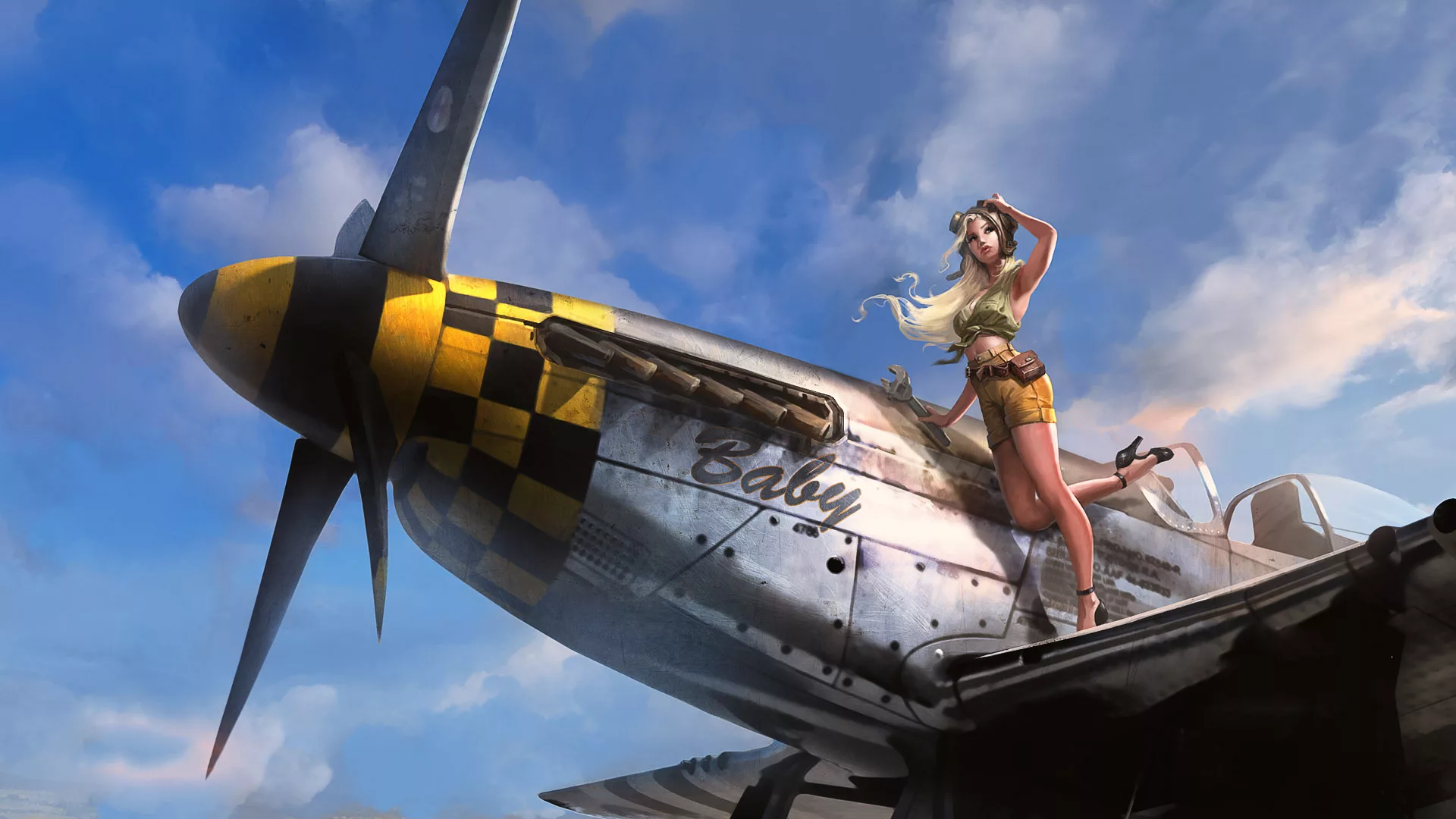 War Thunder is an MMO simulation game that allows players to immerse themselves in various aspects of warfare. Players choose from an array of planes, tanks, ships, and helicopters, with the goal of defeating the enemy or capturing and holding strategic objectives. Depending on the map, players may be limited to specific types of weaponry, or engage in combined battles where planes and tanks cooperate.
Key aspects of War Thunder include:
Epic battles set on historically significant battlefields
An extensive selection of war machinery from various military eras
Customizable realism levels: "Arcade" mode for casual play and realistic modes for greater challenge and immersion
A detailed damage system that emphasizes realism
Regularly updated content, including dynamic historical campaigns and solo missions
War Thunder is perfect for those seeking a military simulation that offers diverse war machines, including planes, tanks, and ships. The game provides a wide array of content and is well-designed, presenting a challenge for simulation and military MMO enthusiasts. At the highest level of realism, players must demonstrate considerable skill to succeed.
Vampire: The Masquerade – Bloodhunt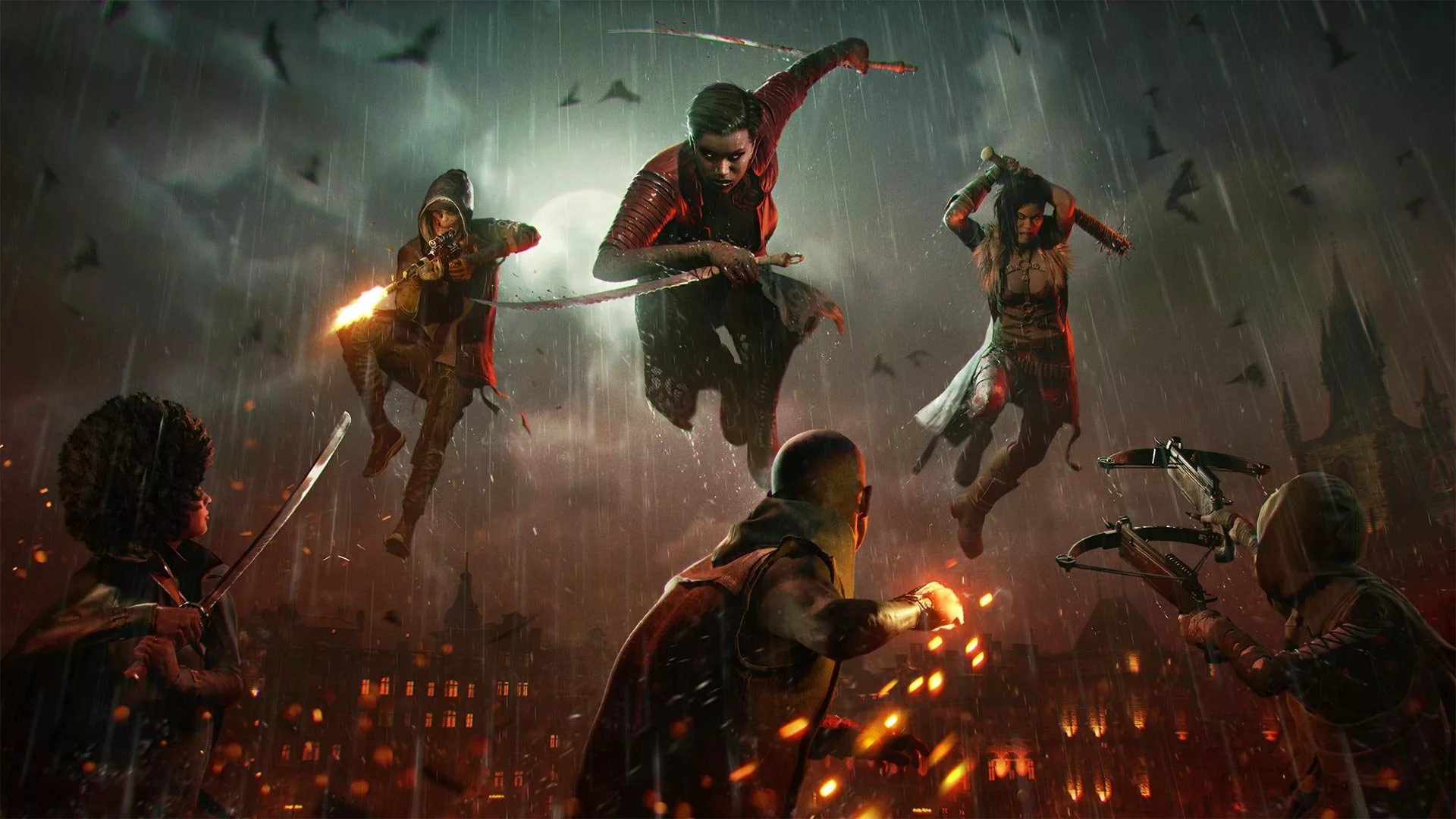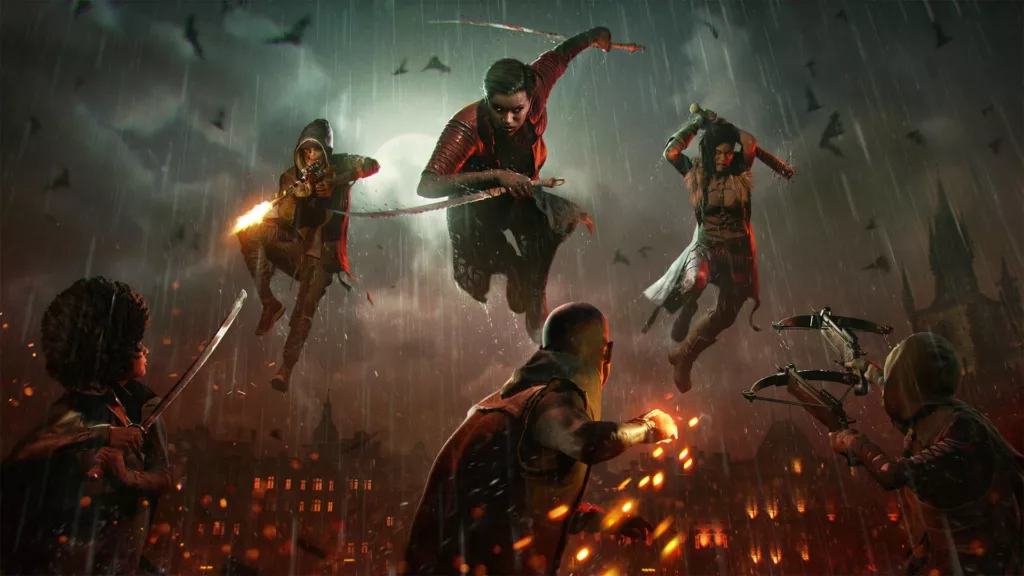 Vampire: The Masquerade – Bloodhunt expands the beloved Vampire franchise, transporting players to the streets of Prague for intense battle royale action. Although set in the same universe as the popular RPG series, Bloodhunt offers a completely different gameplay experience.
As a vampire, you employ supernatural powers and weapons to become the last survivor in a treacherous battle. Betrayal fuels the conflict, with the secret society "The Instance" turning the vampire clans against each other through devious intrigues.
What sets Vampire: The Masquerade – Bloodhunt apart:
Diverse classes for unique playstyles
Atmospheric game world transitioning between day and night
Distinct abilities that can be upgraded
Vampire: The Masquerade – Bloodhunt is perfect for fans of battle royale games and the Vampire franchise. With various classes and skills, players can tailor their gaming experience to suit their preferences.
Final Fantasy XIV Online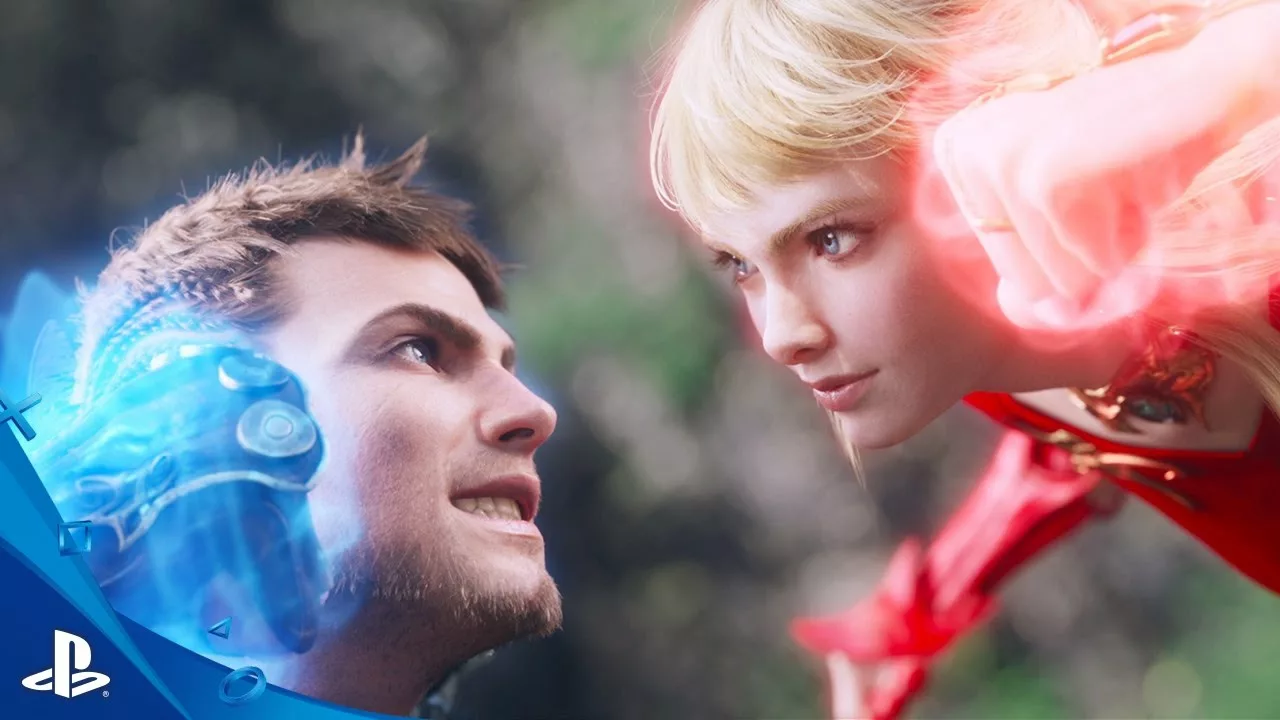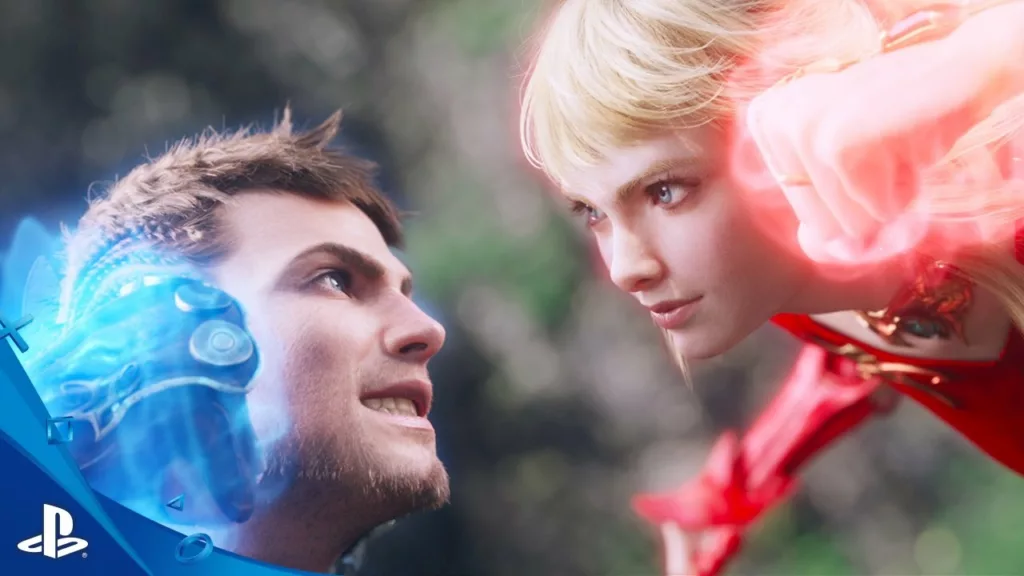 Final Fantasy XIV Online is a fantasy MMORPG set in the enchanting world of Eorzea. The game offers an extensive selection of classes, which can be changed later on. Renowned for its engaging storyline, FFXIV boasts one of the best narratives within the MMORPG genre. The free version lets players enjoy the main story and the first expansion, Heavensward. To access additional content, a paid subscription is necessary. However, the free content will keep players occupied for weeks. The game employs a classic tab target combat system, similar to Guild Wars.
Final Fantasy XIV Online features:
A wide array of playable classes to switch between
Substantial free-to-play content
A captivating story with immersive characters
A classic tab target combat system
Extensive character customization options
Final Fantasy XIV Online appeals to fans of the Final Fantasy series and fantasy MMOs. Players who appreciate personalizing their characters and desire an enthralling story with compelling characters will find satisfaction in FFXIV Online.
Note: The Final Fantasy XIV free trial has certain limitations, such as restricted access to the auction house, guilds, friends list, and much of the endgame content. Additionally, not all expansions are included, and players can only reach level 60 out of 90. Despite these constraints, the free trial offers substantial content. If players decide to subscribe, they can carry their progress over to the full game.
DC Universe Online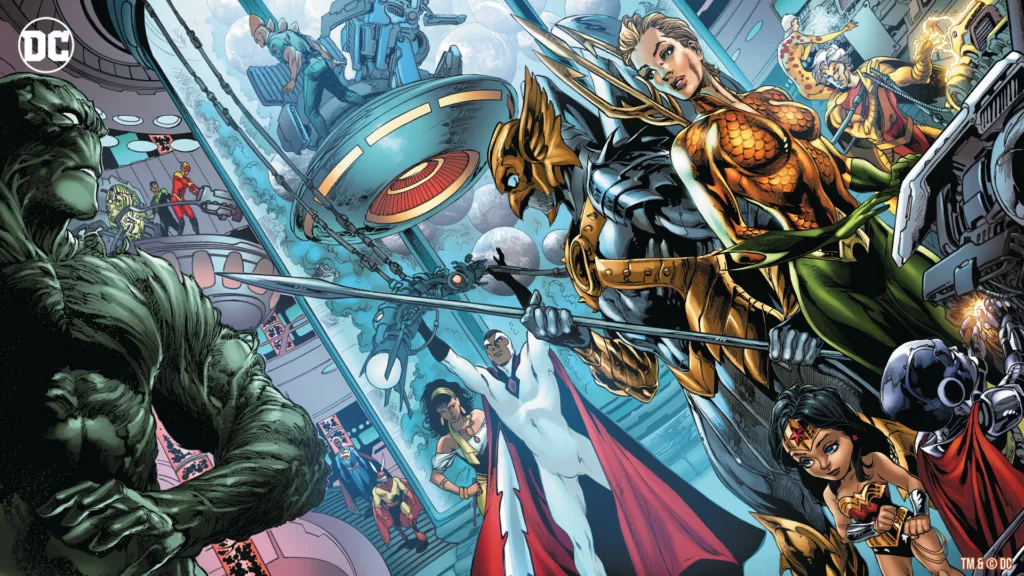 DC Universe Online is a thrilling online multiplayer role-playing game set in the iconic DC Comics universe. Players assume the role of their own superhero or supervillain, combining the abilities and appearances of famous DC characters such as Batman, Superman, Green Lantern, or Wonder Woman, to either save the world from catastrophe or plunge it into chaos.
Distinctive features of DC Universe Online include:
Fast-paced, action-packed battles
The option to play as either a hero or a villain
A multitude of familiar characters from the DC Universe
Authentic locations drawn from the DC Universe
Story-driven adventures and quests
DC Universe Online is tailor-made for those eager to embody their superhero or supervillain fantasies. The game boasts exhilarating battles against other renowned comic book heroes and an authentic representation of the DC Comics universe. If you're prepared to assume the mantle of your very own superhero or supervillain and join a world of extraordinary adventure, then DC Universe Online is the perfect game for you.
World of Tanks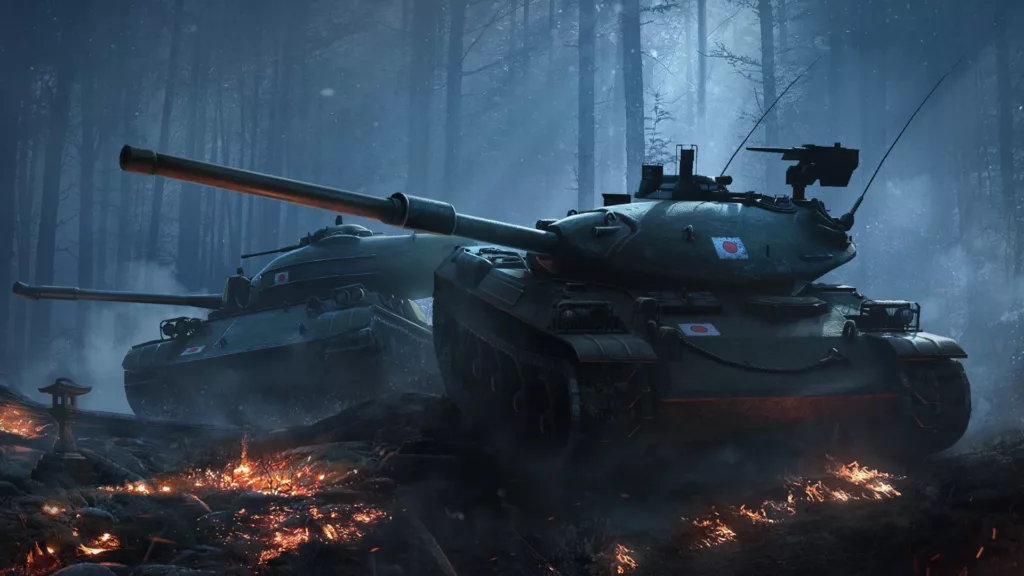 World of Tanks is an exhilarating multiplayer online game that pits tanks against one another. Players are tasked with either eliminating all enemy tanks or capturing and holding strategic points on the map. The game showcases an extensive range of armored vehicles, from post-WW1 era to present-day models, including rare and unconventional prototypes. A level system ensures fair and balanced battles.
World of Tanks offers:
A less daunting focus on realism, making the game more accessible
Quick, tactical battles
Engaging gameplay and a rewarding progression model
Fair Free-to-Play system
A vast array of tank models
Comprehensive damage model
World of Tanks is suitable for players who appreciate armored vehicles and aren't necessarily focused on ultra-realistic gameplay. The game delivers fast and entertaining tank battles that make for an ideal break or pastime. For players looking to dive deeper, World of Tanks also presents a challenging endgame to conquer.
Fortnite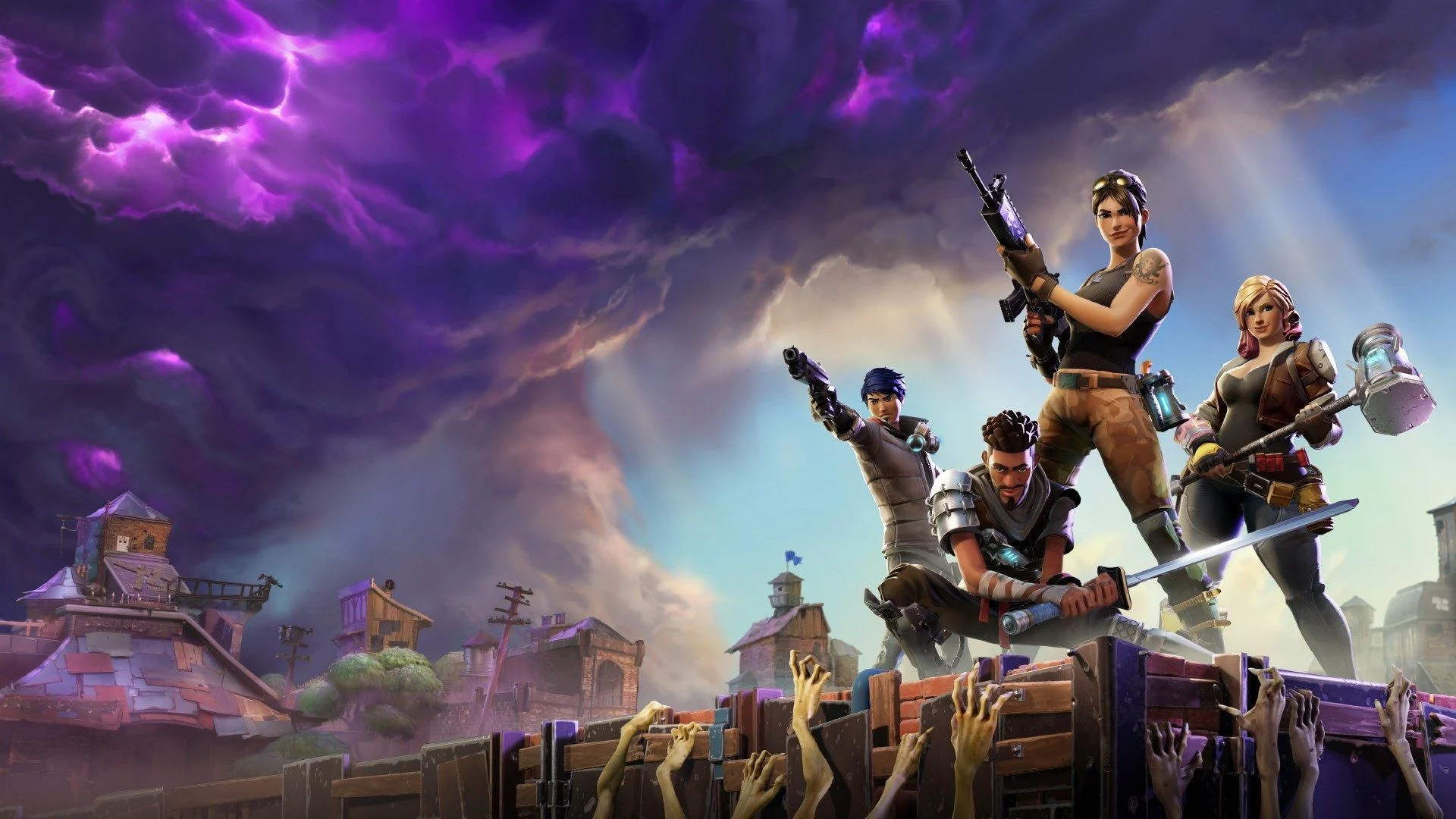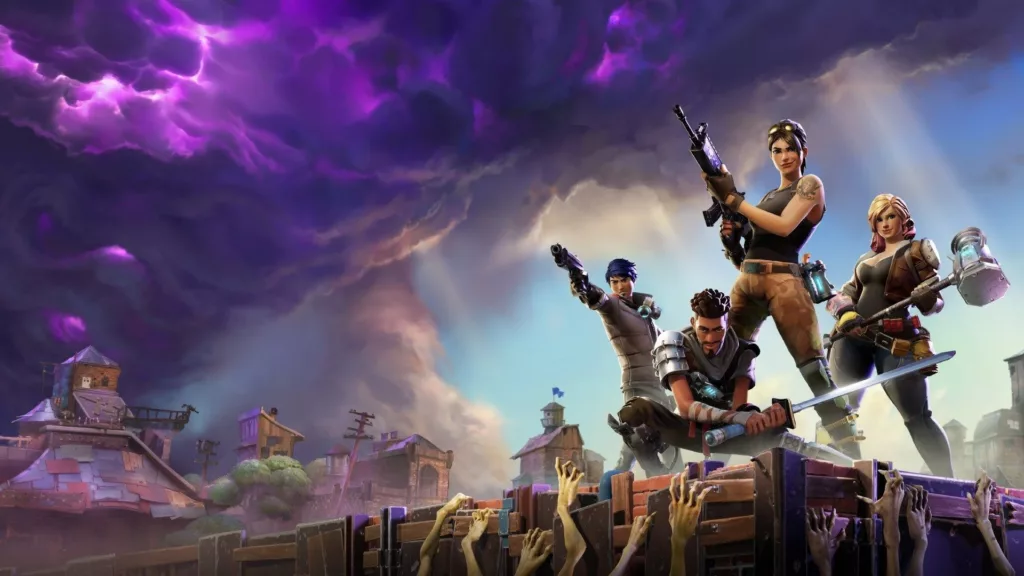 Fortnite is a highly popular battle royale shooter game that has captured the attention of gamers around the world in recent years. Initially designed as a paid player-versus-environment (PvE) survival game, Fortnite's free Battle Royale mode quickly soared in popularity. In this mode, 100 players either compete individually or form small teams of up to four players to battle against each other in a continuously shrinking area.
The last person or team standing wins the round. A distinctive feature of Fortnite is the ability to collect building materials like wood, stone, and metal, which can be used to construct various structures, adding a deeper, tactical dimension to the game.
Fortnite now offers several main modes, including no-build modes, party sandboxes, and custom Among Us-inspired versions. Players can also create their own game modes and invite others to join. Regular events and updates keep the game fresh and engaging. Some key aspects of Fortnite include:
Vibrant, colorful comic style
Easy accessibility and simple learning curve
Building mode
Unique events, game modes, and formats
Frequent updates for weapons, maps, skins, and more
Fortnite is suitable for anyone interested in or wanting to try battle royale gaming, boasting one of the largest gaming communities.
Path of Exile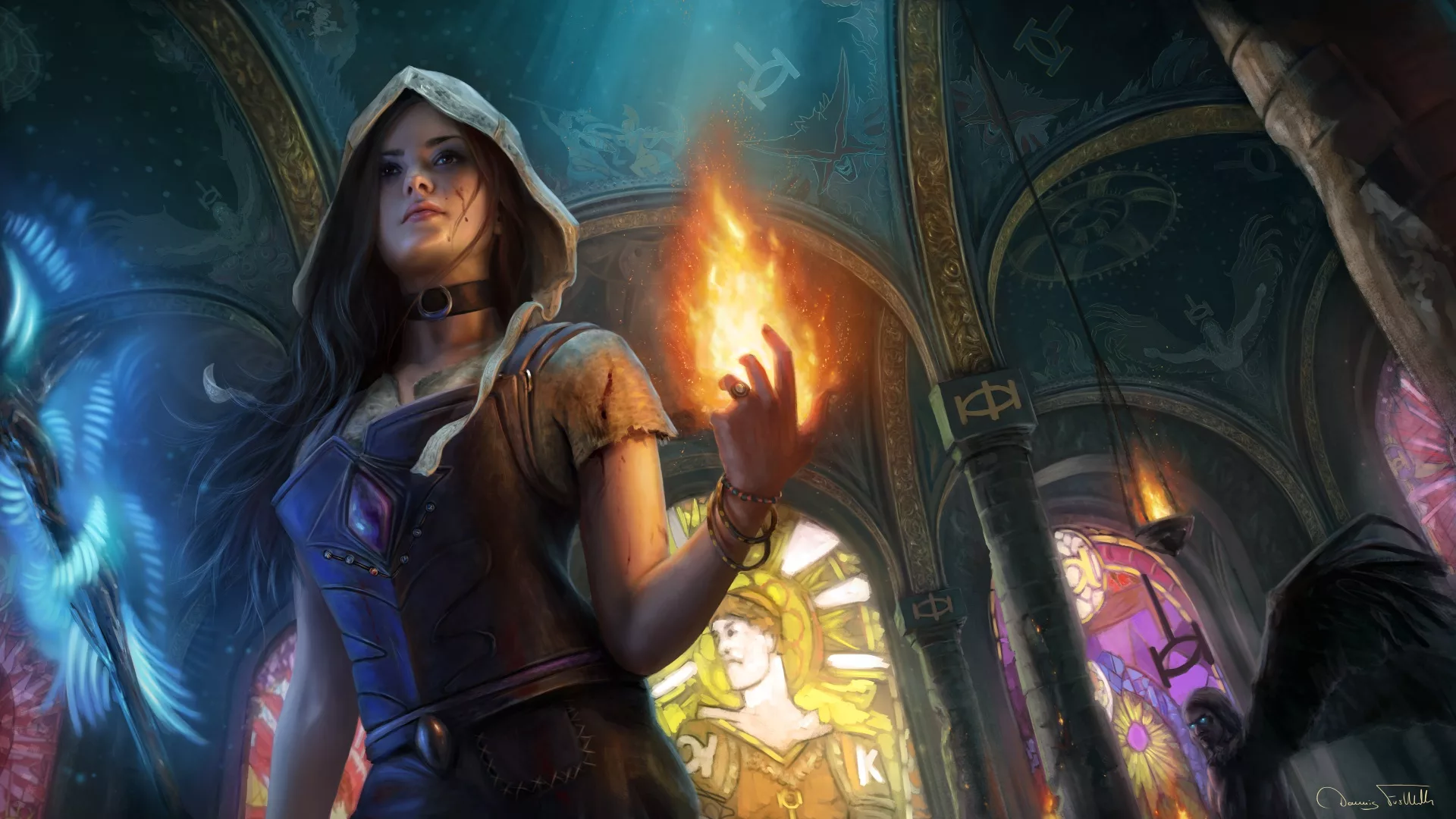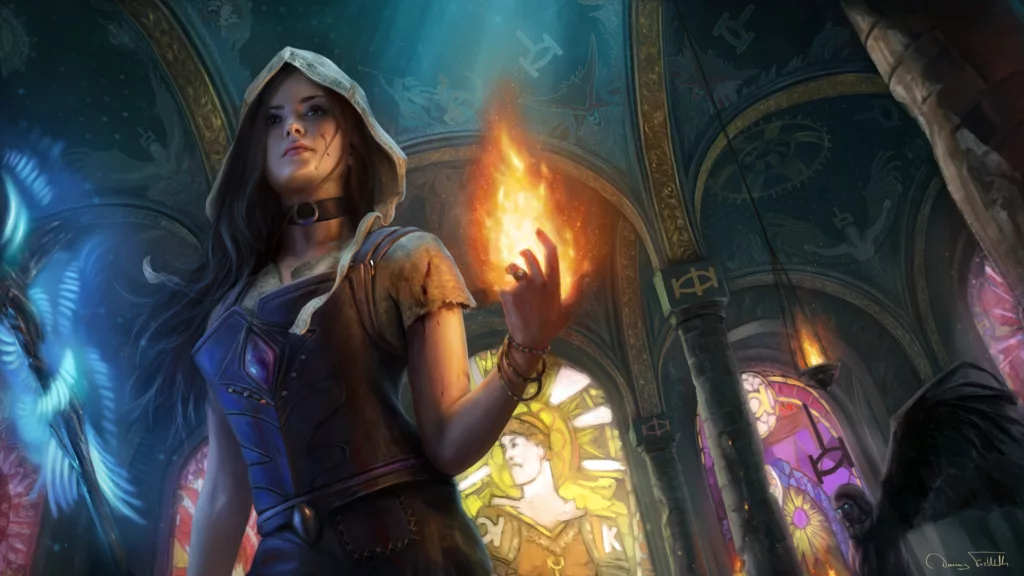 Path of Exile is an action role-playing game (RPG) that has emerged as one of the best alternatives to the Diablo series. Players assume the role of an outcast who awakens on the shores of Wraeclast, a continent that serves as a penal colony for criminals. Regardless of the reasons for their exile, players must now confront the unforgiving wilderness and its treacherous inhabitants. They fight their way through the decaying ruins and dark mysteries of either the Eternal Empire or the Vaal civilization.
At the beginning of the game, players choose one of six starting classes for their character, such as marauder, witch, or ranger. With their chosen class, they hack and slash their way through hordes of enemies using a variety of weapons and magic. Along the journey, players collect equipment and upgrades, which, in combination with a massive skill tree, enable highly customized character development.
Path of Exile's standout features include:
Unique character classes
An enormous skill tree with countless possibilities for individual character development
Regular balance updates and varying season themes
A plethora of cool loot
Path of Exile is ideal for those who enjoy action RPGs and hack-and-slash gameplay, appreciate extensive character development, or seek a more intricate alternative to Diablo. The community is sizable, active, and, above all, extremely helpful.
Overwatch 2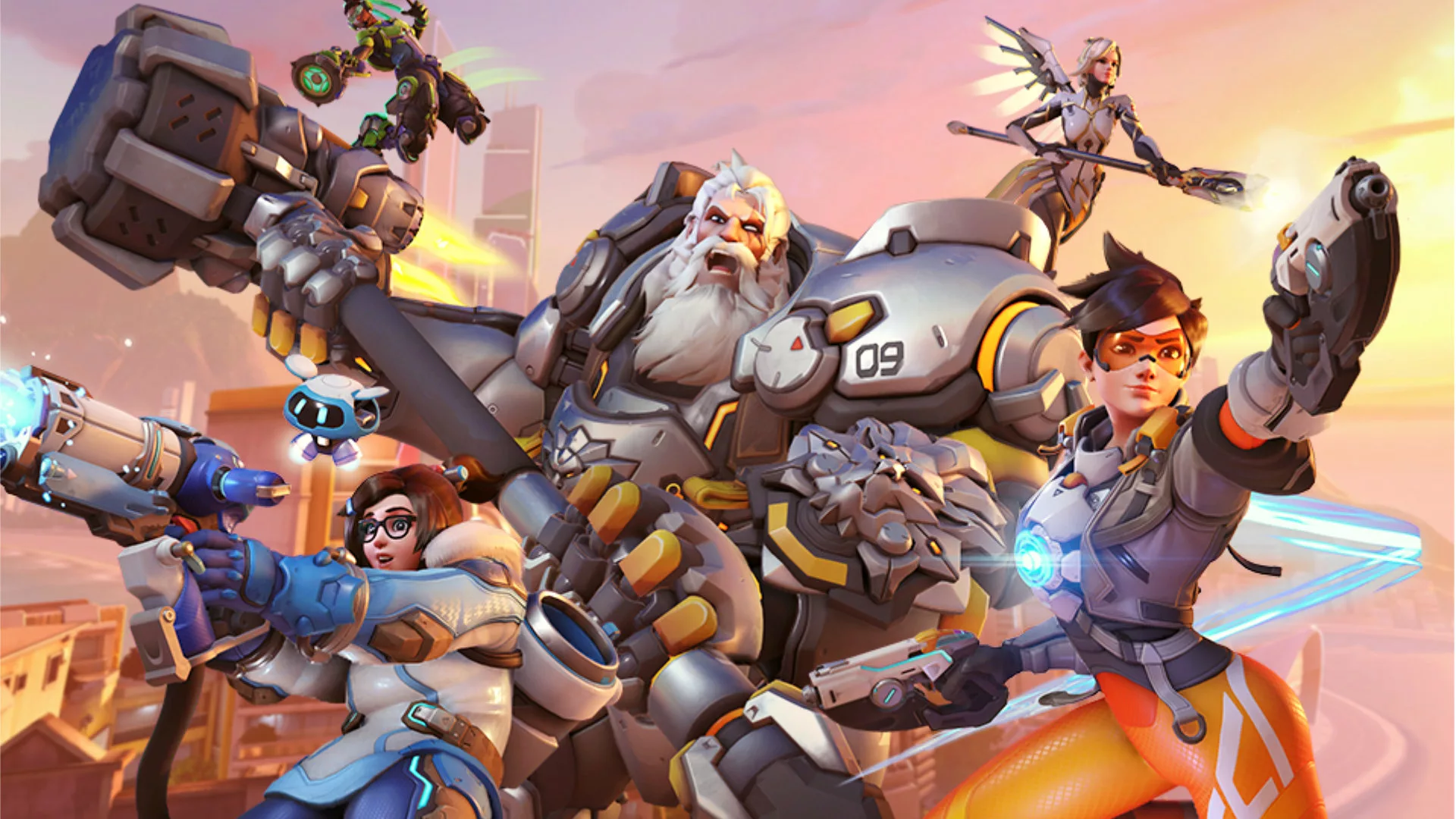 Overwatch 2 is the much-anticipated sequel to the immensely popular hero shooter. It brings back the fan-favorite heroes from the original game, who are categorized into tank, DPS, and support classes. Players control these heroes in 5-player teams, battling it out in fast-paced, skill-based gameplay. The sequel boasts graphical upgrades and complete overhauls of some heroes. Regular updates, including balance changes and events, keep the game fresh and engaging.
What sets Overwatch 2 apart:
Over 30 diverse heroes
Multiple maps, each with unique objectives
Fast-paced, skill-driven gameplay
A variety of game modes, including custom games
Regular balance adjustments and content updates
Overwatch 2 is perfect for fans of hero shooters and multiplayer co-op games who appreciate immersive universes and tactical combat. If you enjoyed the original game, you should definitely check out Overwatch 2.
Trove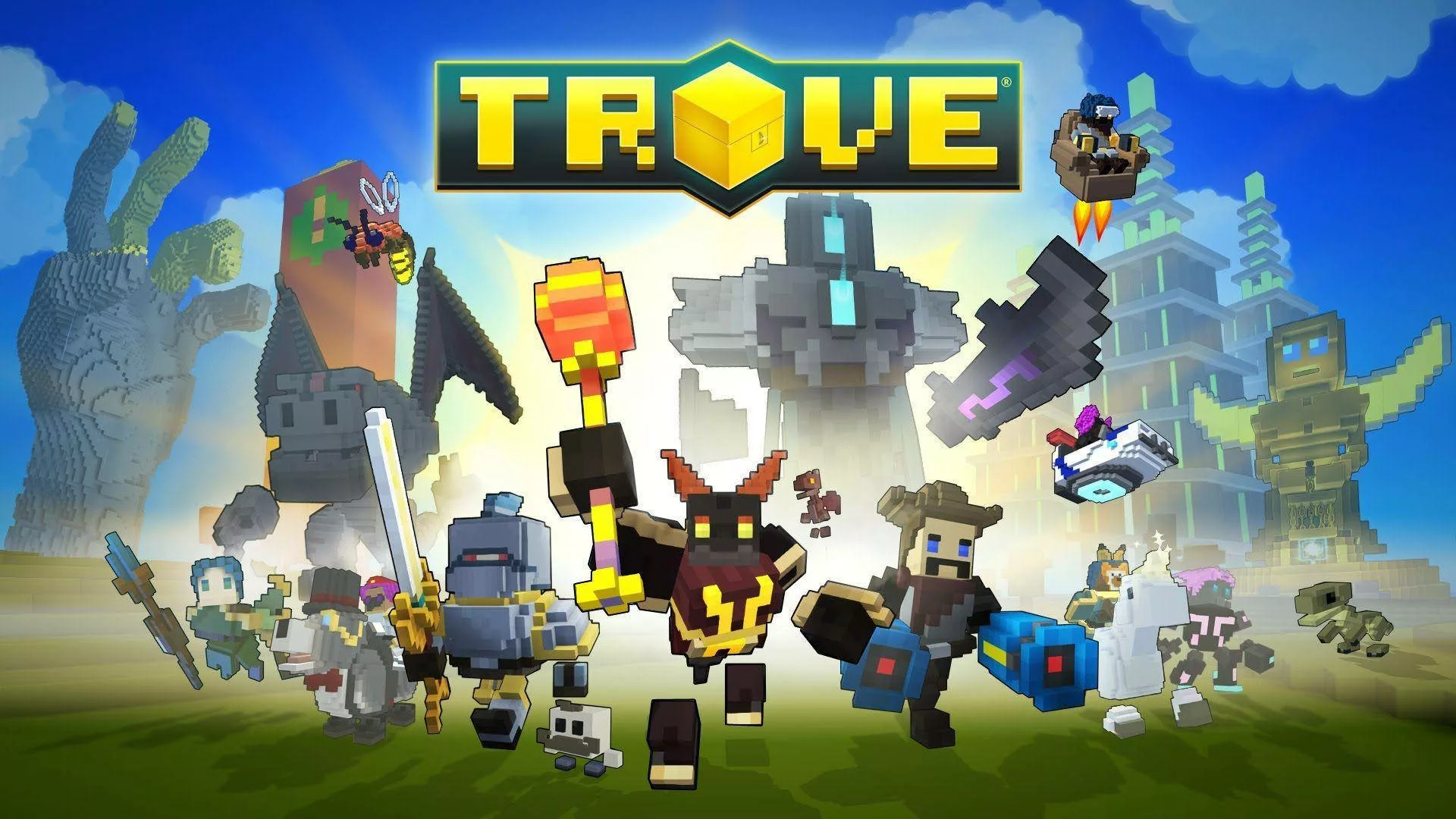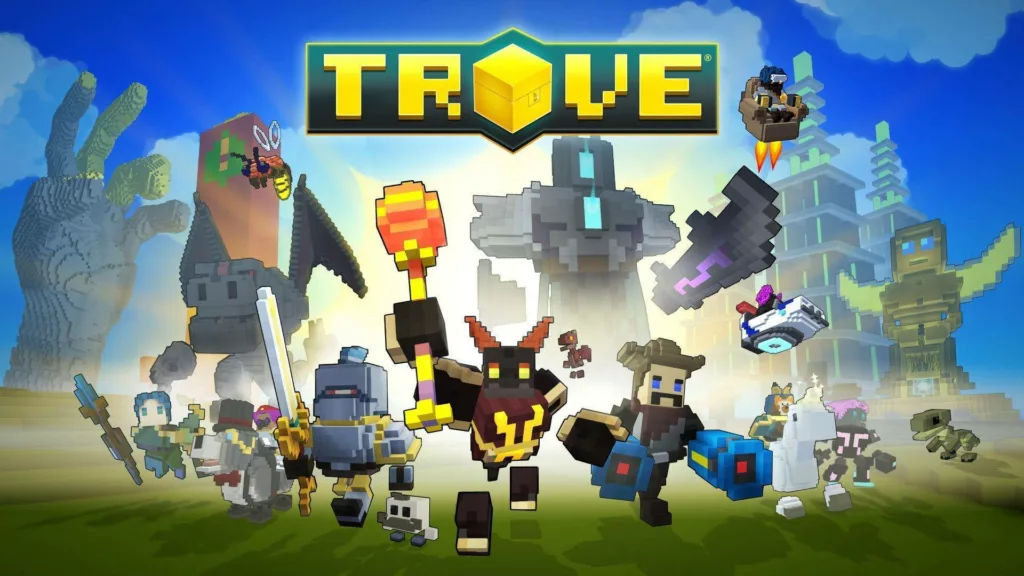 Trove is a captivating game that combines elements of an action MMORPG with the iconic visual style of Minecraft. Create a hero and embark on a journey through a vast world teeming with adventures and challenges. Defeat monsters, complete quests, and collect better equipment to progress. The world of Trove consists of blocks, featuring Minecraft's signature pixelated look. Players can even create their own worlds from these blocks and invite others to join them, resulting in endless exploration possibilities.
Key features of Trove:
Charming blocky aesthetics
Numerous classes with unique abilities
A multitude of worlds to explore, experience, and loot
The ability to create your own home and entire worlds
Additional features such as crafting, fishing, farming, pets, sailing, flying, and more
Trove is ideal for those seeking a fresh take on the MMORPG genre and who love Minecraft's blocky visuals. It offers a one-of-a-kind MMORPG experience with a distinctive visual style. Trove is also perfect for creative individuals who enjoy constructing their own worlds.
World of Warships: Legends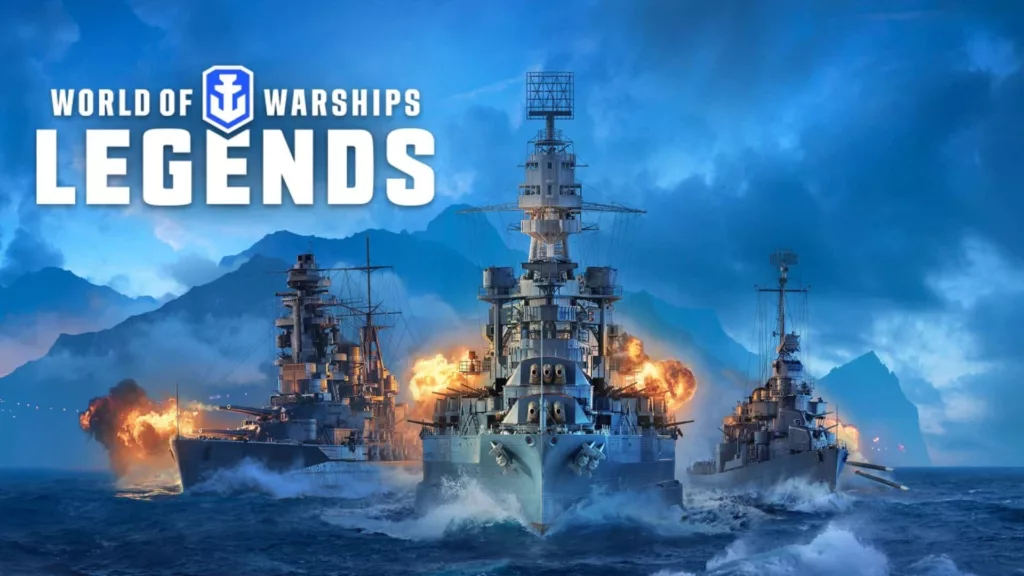 World of Warships: Legends shares similarities with World of Tanks, as it enables players to control warships from various eras. The game showcases a broad spectrum of ship types, each with unique strengths and weaknesses. Players must tactically utilize their ships to vanquish opponents and achieve strategic objectives. Blending action and simulation, World of Warships allows players to take command of their vessels and engage in thrilling naval battles.
What sets World of Warships apart:
Historical setting, ranging from the era of early steamships to the most advanced 20th-century warships
Engaging fleet battles where players fight for maritime supremacy
A diverse array of ships from different nations, including cruisers and aircraft carriers
Tactical gameplay requiring not just firepower but also team strategy, ship maneuvering, and consideration of weather conditions
Ship upgrades and unlocks through gameplay or real-money purchases
World of Warships is perfect for anyone passionate about historical ships and naval warfare. It provides a realistic and exhilarating simulation for players who want to demonstrate their prowess in warship battles. Players can act as captains of individual ships or as part of a fleet, testing their tactical skills in intense naval combat.
PUBG: Battlegrounds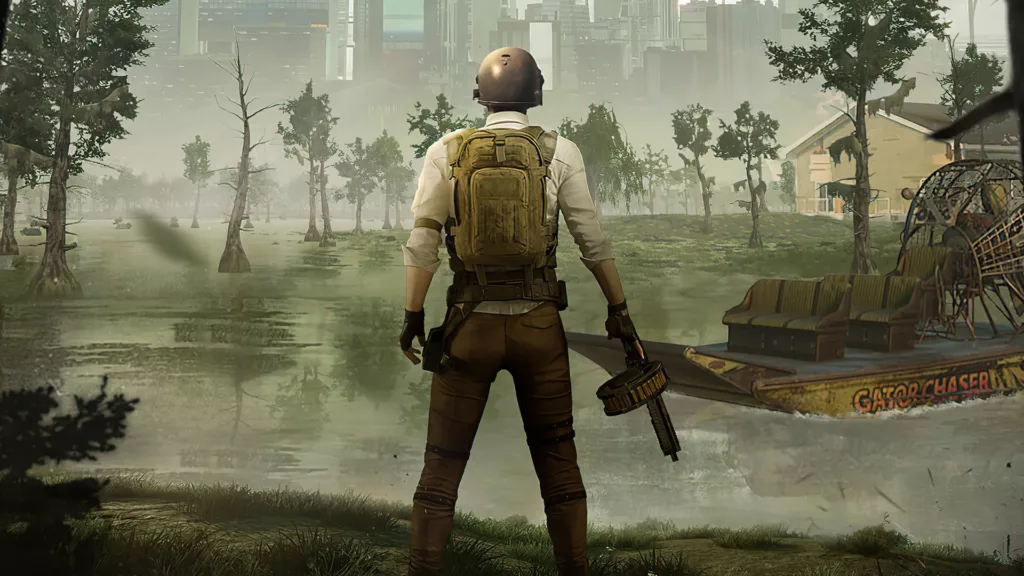 PUBG: Battlegrounds is a free-to-play battle royale shooter that was once a paid game. With up to 100 players, you'll parachute onto a massive map where you must quickly gather equipment and weapons to survive. The last remaining survivor or team emerges victorious. PUBG is a hugely popular game, and its player base has doubled since the free-to-play launch.
Key elements of PUBG include:
Realistic environment
A variety of weapons with unique strengths and weaknesses, customizable with attachments
Classic battle royale experience
Thrilling, adrenaline-fueled gameplay
A range of vehicles, including airplanes
Authentic setting without "superhuman" abilities or gadgets
PUBG is ideal for those who prefer more traditional battle royale games. The shooter takes a more realistic approach compared to alternatives like Apex Legends. It also offers an extensive selection of ranged and melee weapons, as well as healing, protective, and combat equipment such as grenades or C4. Players can traverse the map using various vehicles.
Fallout Shelter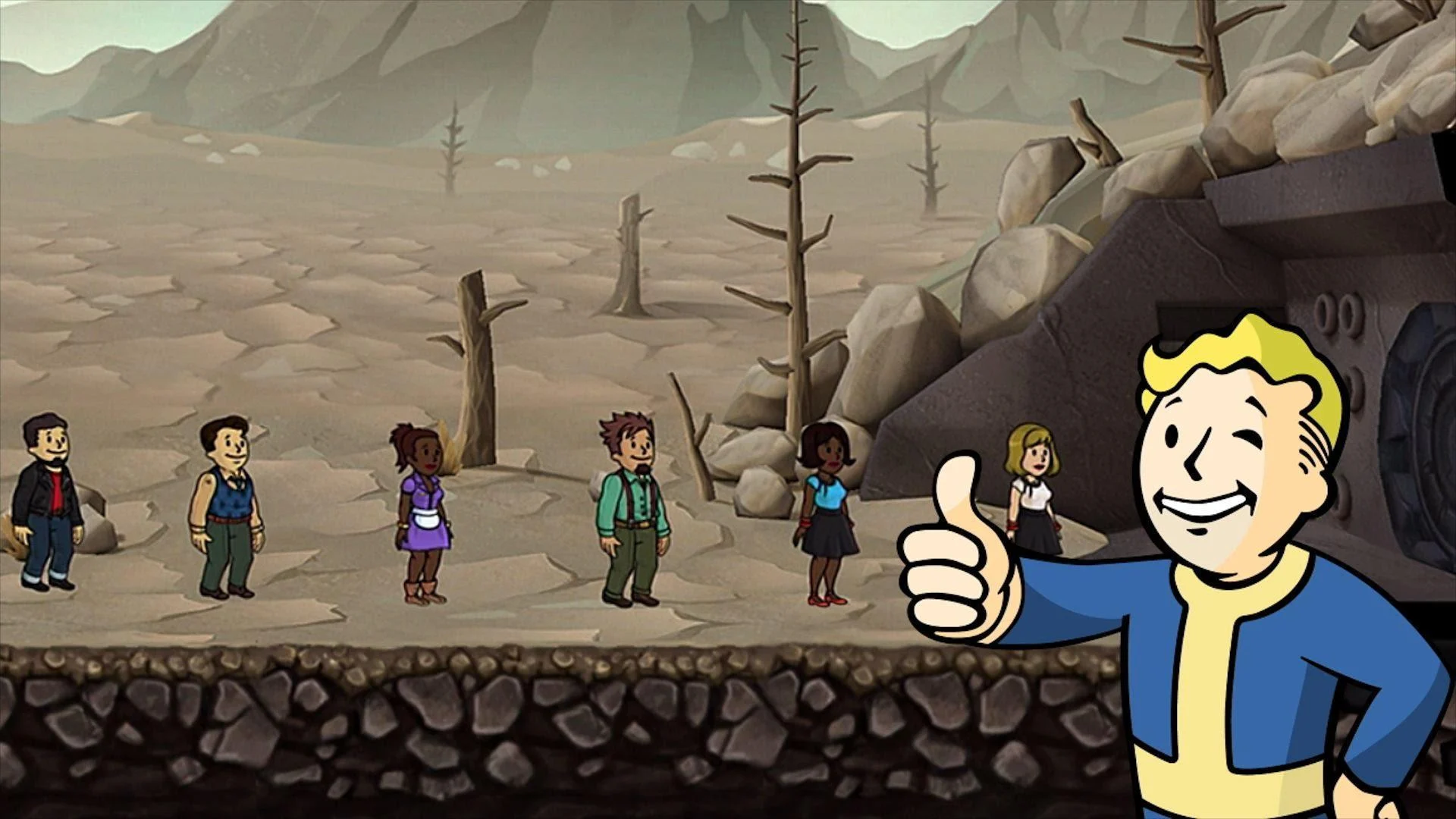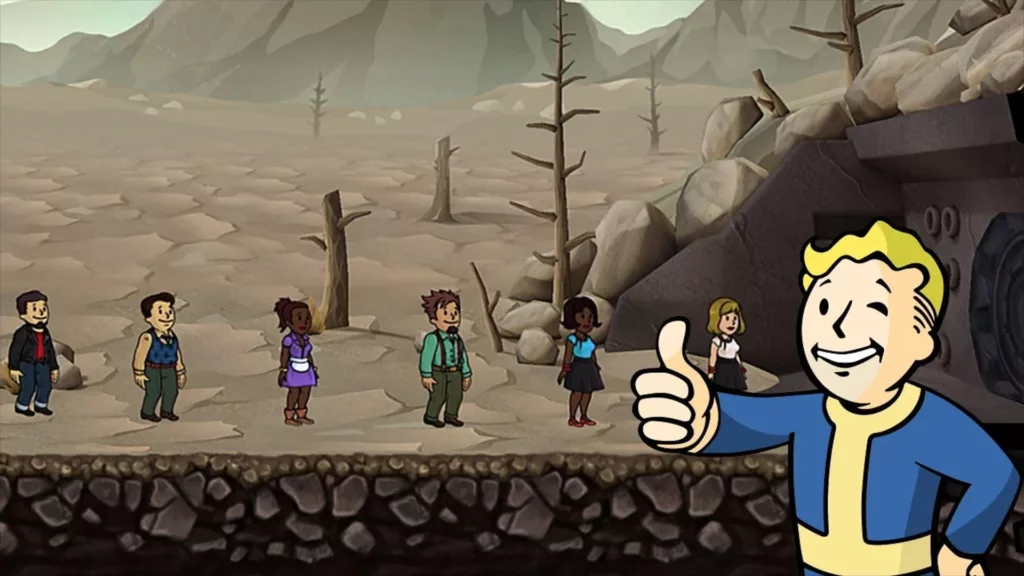 Fallout Shelter is a building simulation with RPG components set in the Fallout universe. Originally designed as a promotional tool for Fallout 4, it has since gained massive popularity and is available on PS4 and PS5. As a player, your objective is to construct and maintain an advanced underground bunker. Select the ideal residents, keep them content, gather equipment, weapons, and clothing, and explore the hazardous wasteland.
Fallout Shelter features:
A unique look with an iconic Fallout design
Engaging gameplay that quickly captivates players
Successful incorporation of the renowned SPECIAL system
Complex management mechanics
Highly customizable residents (even capable of having children)
Fallout Shelter is ideal for fans of building strategy and resource management games. It's also likely to appeal to the Fallout series' enthusiasts, offering them a new and addictive pastime.
Genshin Impact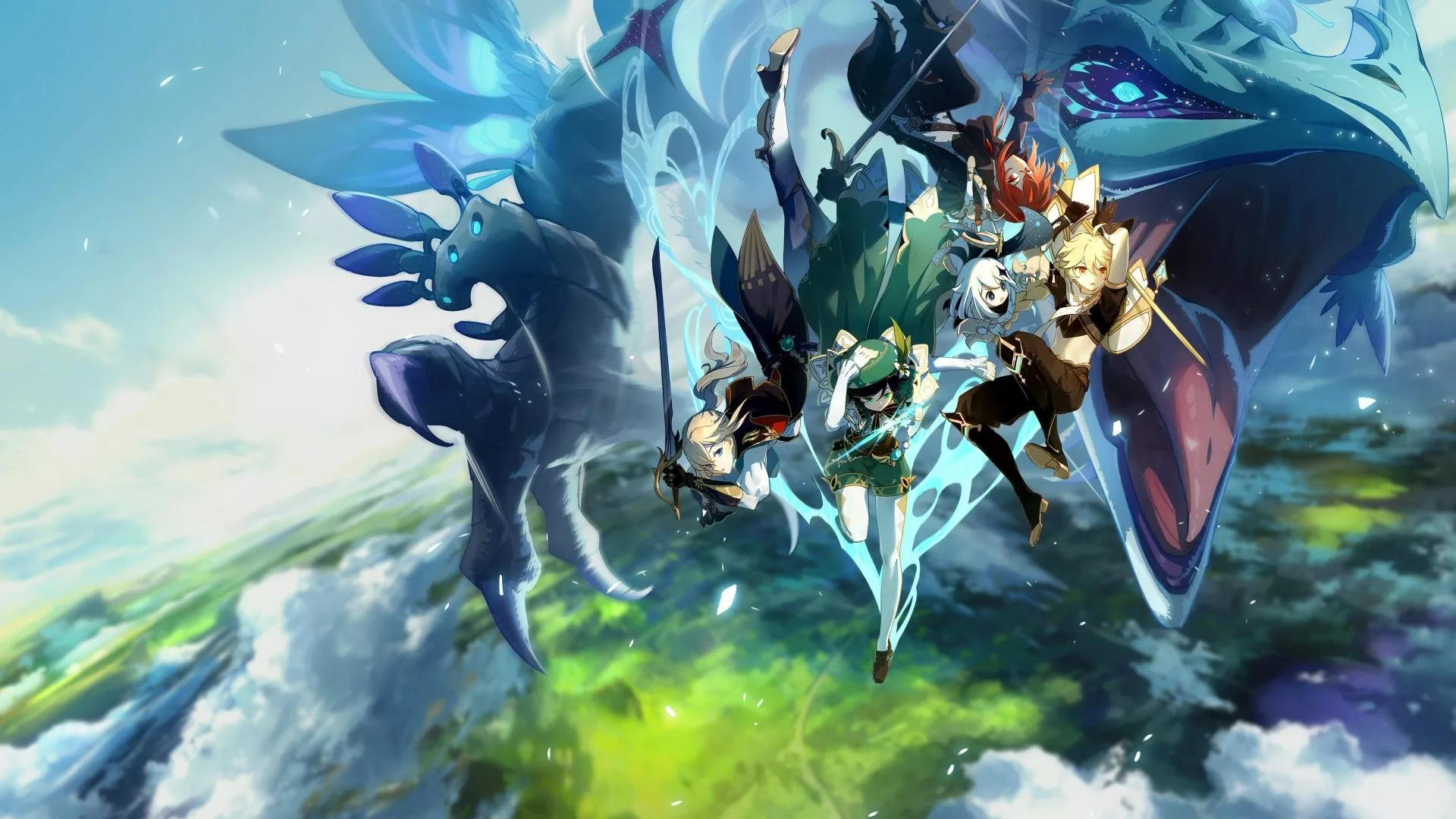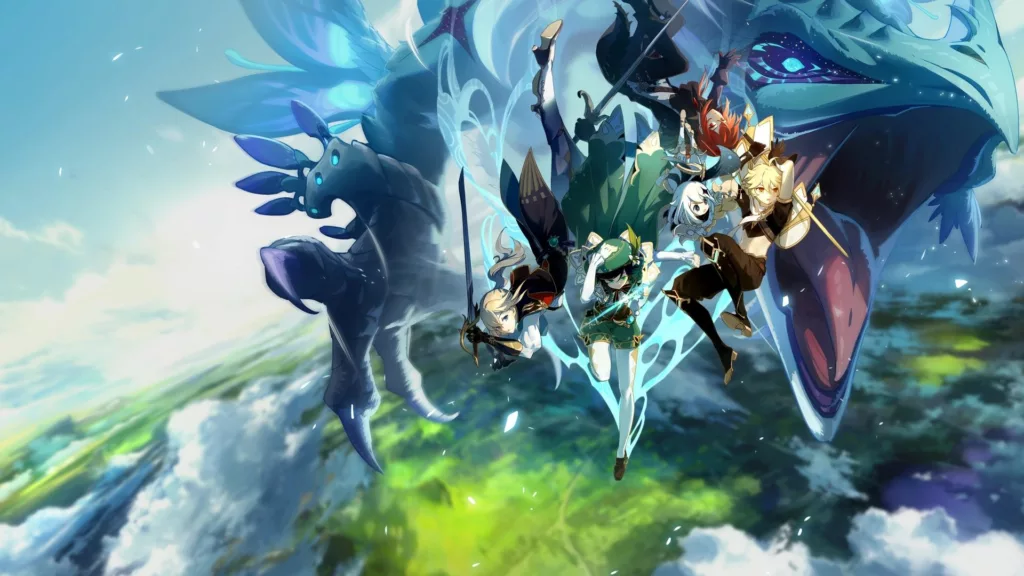 Genshin Impact is a captivating action RPG featuring co-op gameplay, all wrapped up in a striking anime aesthetic. Players engage in combat against various monsters, explore a vivid fantasy realm, and undertake quests while unlocking an ever-growing roster of playable characters. These characters can be acquired through regular gameplay or via a somewhat controversial gacha system that involves spending real money.
The game's characters belong to distinct classes, each offering unique abilities that contribute to action-packed battles. Genshin Impact supports co-op gameplay for up to four players, dungeons, world bosses, daily challenges, and regular updates. Visually, the game resembles The Legend of Zelda: Breath of the Wild, but it sets itself apart in many ways.
Key features of Genshin Impact include:
Action-packed combat system with combo mechanics
A picturesque fantasy world with an anime-inspired art style
Engaging storylines with unexpected twists
A diverse array of meticulously designed characters
Co-op gameplay supporting up to three players (starting from Adventure Rank 16)
Crossplay capabilities (between PC and mobile devices, as well as PS4/PS5 and mobile devices)
A Battle Pass system
Genshin Impact is ideal for those who appreciate anime-style visuals, enjoy exploring fantastical worlds, and seek thrilling combat and team management experiences. The game also offers crossplay and cross-progression, allowing players to advance on-the-go using mobile devices.
MultiVersus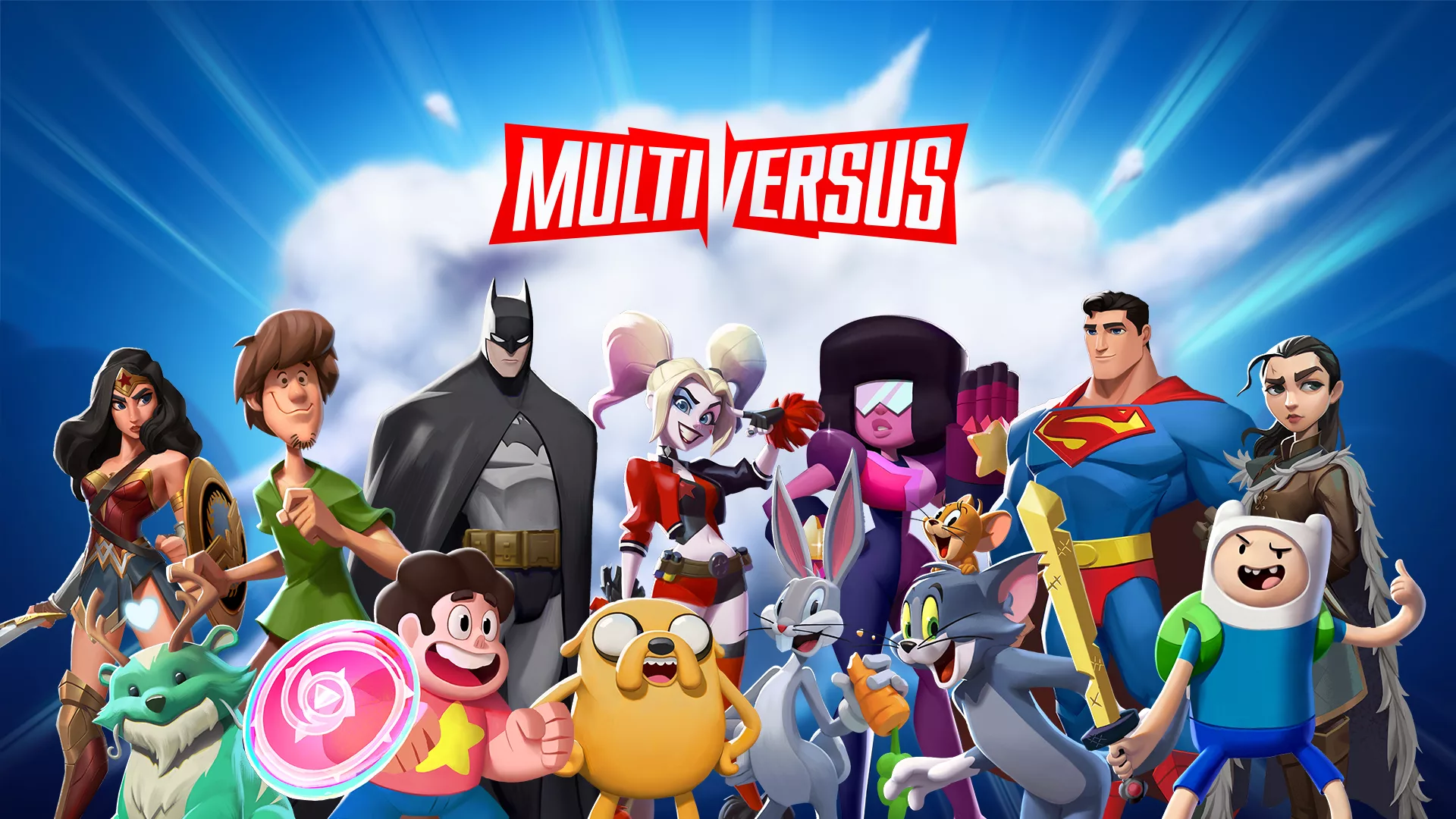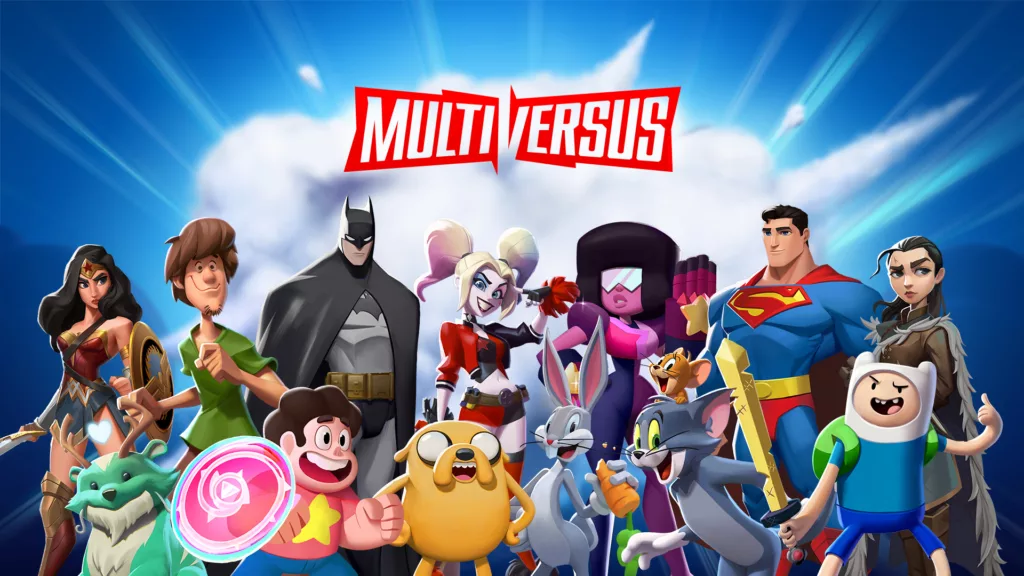 MultiVersus is a platform brawler that can be compared to Nintendo's Smash series. However, instead of Mario and friends, players control popular characters from DC and Warner's comic books and cartoons. Iconic figures such as Batman, Bugs Bunny, Tom and Jerry, and Arya Stark come together in high-octane battles using their unique abilities.
What makes MultiVersus special:
Entertaining fights
Diverse game modes (1v1, 2v2, 1v1v1v1)
Famous characters from movies and TV shows
Regular content updates, including new characters
MultiVersus is perfect for fans of the Smash series or anyone seeking a similar experience. The game is easy to pick up but offers plenty of depth and challenges for both newcomers and genre veterans.
And here it is – our hand-selected list of the best free games for PS4 and PS5 in 2023. Offering hours of entertainment without breaking the bank, these titles offer a range of exciting experiences to suit different tastes and interests. We can look forward to more incredible free-to-play titles joining the PlayStation family as the gaming landscape continues to evolve. Until then, don't hesitate to check out these games and discover new worlds, challenges and adventures. Play on, stay curious, and most importantly, have fun!