Throughout the Indiana Jones series, Harrison Ford's iconic character has embarked on daring adventures and encountered countless extraordinary situations. From uncovering the Holy Grail to surviving a nuclear blast inside a fridge, Indy has seen it all.
However, Ford and director James Mangold reveal that their favorite moment from the latest installment, Indiana Jones and the Dial of Destiny, deviates from ancient artifacts and alien escapades, yet captures the essence of the film in a remarkable way.
Ford's Favorite Memory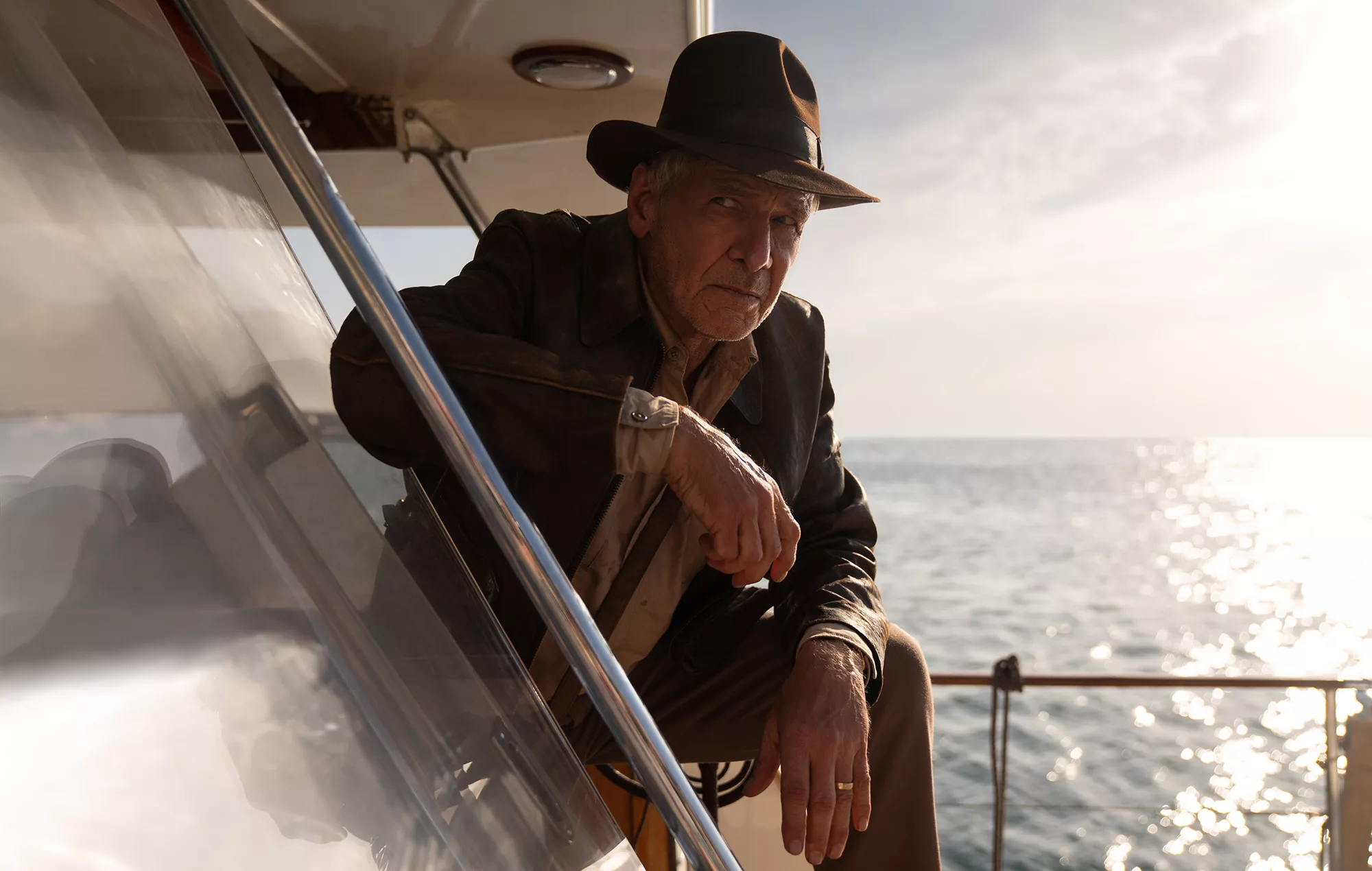 When asked about his favorite Dial of Destiny memory, Ford responds, "Waking up in 1969." Although he refrains from providing further details, he encourages viewers to look for the moment in the movie to experience its significance firsthand.
Ford describes it as a purposefully crafted scene that exemplifies exceptional filmmaking without divulging further specifics.
Mangold's Perspective
Mangold concurs with Ford, expressing the scene's uniqueness. He reveals that the scene was one of the early ones shot, specifically those set in Indy's apartment. Mangold and Ford shared a mutual understanding after a couple of takes, recognizing the particular moment Ford alludes to.
Mangold describes it as a pivotal instant where everything aligns harmoniously, encapsulating the essence of the film. This powerful moment serves as an inspiration for the entire production, guiding them through the subsequent 150 days of filming.
Moving Forward in Time
While the original trilogy and Kingdom of the Crystal Skull are set in the 1930s and 1950s, respectively, Dial of Destiny propels the franchise forward to 1969. This shift places Indy at the end of the space race and at the cusp of a new era. Naturally, it creates a sense of displacement for the archaeologist adventurer.
However, with the introduction of Indy's goddaughter Helena Shaw (played by Phoebe Waller-Bridge) and the resurgence of the menacing Dr. Voller (portrayed by Mads Mikkelsen), Indy embarks on one last thrilling quest.
Indiana Jones and the Dial of Destiny is currently screening in UK cinemas, and it will be released in US theaters on June 30. While awaiting its premiere, be sure to consult our comprehensive guide to all the major movie release dates to stay informed about the exciting cinematic offerings that 2023 has in store.
Don't miss out on our deep-dive into Jodie Foster's filmography. Explore 'The Best of Jodie Foster: 15 Unforgettable Movie Experiences' and gain fresh perspectives on her iconic roles. Click here to journey through the cinematic brilliance of one of Hollywood's finest.