In a recent interview during the Summer Game Fest 2023, Takashi Iizuka, the head of Sonic, unveiled new details about Sonic Superstars, the upcoming installment of the iconic blue blur's two-dimensional adventures.
This new game aims to capture the essence of the classics while introducing a visually stunning 3D world. Alongside the revelation that the team behind Sonic Mania is not involved in this project, Iizuka shared exciting information about the game's soundtrack.
The Role of Jun Senoue, Composer for Sonic the Hedgehog 3
Iizuka confirmed that the audio direction for Sonic Superstars is in the capable hands of Jun Senoue, the esteemed composer responsible for the iconic music in Sonic the Hedgehog 3. Iizuka explained, "When it comes to the individuals who continue to work on the classic Sonic games, there are not many who are still creating games from that small group.
However, there are three of us: myself, Ohshima [the original designer of the blue hedgehog], and Jun Senoue from Sega, who composed the music for Sonic 3 back in the day. He is also involved in the development of Superstars. Jun is the music director of the game and is dedicated to capturing the classic Sonic sound."
Collaboration and Classic Vibes
While Senoue is the music director, he is not working alone. He is collaborating with internal teams at Sega to create music that captures the classic Sonic vibe. Additionally, Senoue is working with external teams, such as Tee Lopes, who contributed to the music of Sonic Mania. Together, they aim to deliver a soundtrack that resonates with fans and maintains the spirit of the beloved Sonic games.
In the same interview, Iizuka addressed the absence of classic levels in Sonic Superstars. He explained, "With Sonic Superstars, our goal was to create something truly new. We wanted to venture into uncharted territory by designing completely fresh islands for players to explore as Sonic. Our aim is to take Sonic to the brand new North Star Islands and have him navigate this exciting new environment. We wanted to craft new and captivating locations for Sonic in this upcoming title."
A Sonic Journey Awaits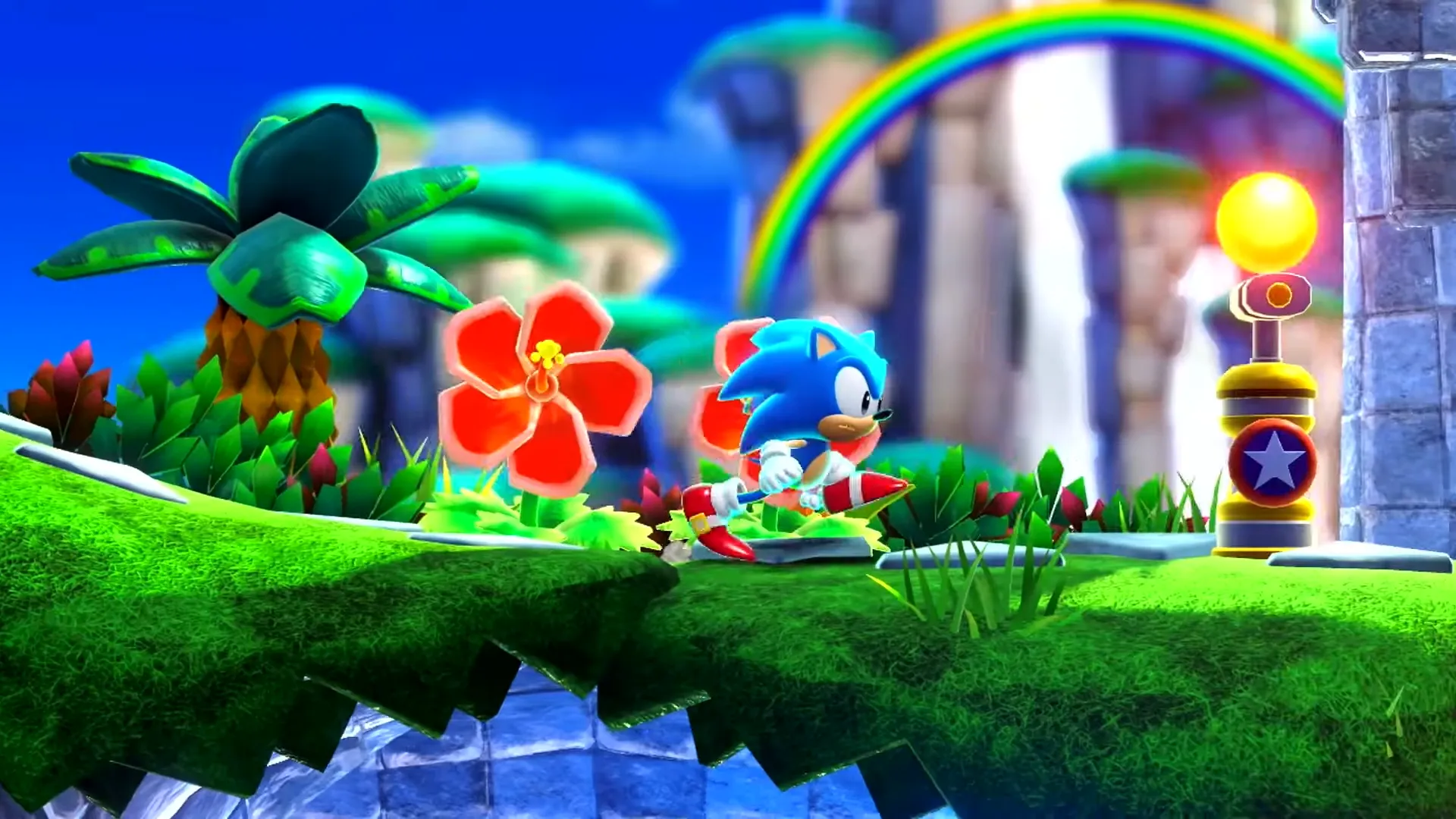 Sonic Superstars is shaping up to be an exciting new chapter in the Sonic franchise. With Jun Senoue leading the audio direction, fans can expect a soundtrack that pays homage to the classic games while introducing fresh elements.
Furthermore, the absence of classic levels signifies a commitment to exploration and the creation of innovative new environments. As Sonic embarks on this adventure, players can anticipate a game that combines nostalgia with the thrill of new experiences, promising an unforgettable journey for fans old and new.
Sonic in 3D: Curious about Sonic's transition into lush 3D environments? Explore the visual evolution of Sonic Superstars and discover how the game maintains its vibrant aesthetics while offering a fresh perspective.