Sonic the Hedgehog stormed onto the scene in 1991, quickly becoming Sega's answer to Nintendo's iconic plumber Mario. Known for his supersonic speed, cool attitude, and vibrant worlds, Sonic and his friends have starred in over 20 mainline games that have sold over 140 million units worldwide. After years of experimenting with 3D environments and gameplay mechanics with mixed success, Sega returns to Sonic's 2D roots with Sonic Superstars. This latest entry aims to reinvigorate the classic formula with gorgeous new visuals, imaginative environments, and most notably, gameplay innovations that give Sonic and friends exciting new abilities.
At its core, Sonic Superstars adheres to what fans love – blazing through stages at breakneck speeds while spinning into enemies and leaping over hazards. However, intriguing additions like the explorable multi-layered stages and empowering Chaos Emerald abilities set Sonic Superstars apart. These welcome changes modernize the experience while retaining the rush of adrenaline that's defined Sonic for decades. With a captivating new adventure spread across 11 vibrant zones, Sonic Superstars succeeds at honoring franchise traditions while carving an invigorating new path forward.
In this review, we'll analyze if Sonic Superstars truly revitalizes the series or if it stumbles in bringing an icon into the future. From the game's visual overhaul to its controls and level design, we'll see if this classic franchise has tapped into the formula that made Sonic a household name while also evaluating if bold new mechanics give the Blue Blur a fitting boost into the modern age.
Captivating Visuals Meet Inventive Level Design
Sonic Superstars represents a bold visual evolution for the beloved franchise, marking the Blue Blur's first foray into lush 3D environments. This graphical overhaul modernizes the look and feel while retaining the vibrant colors, expressive sprites, and sweeping landscapes that define the series' aesthetic. The result is a gorgeous game that immerses players in Sonic's world like never before.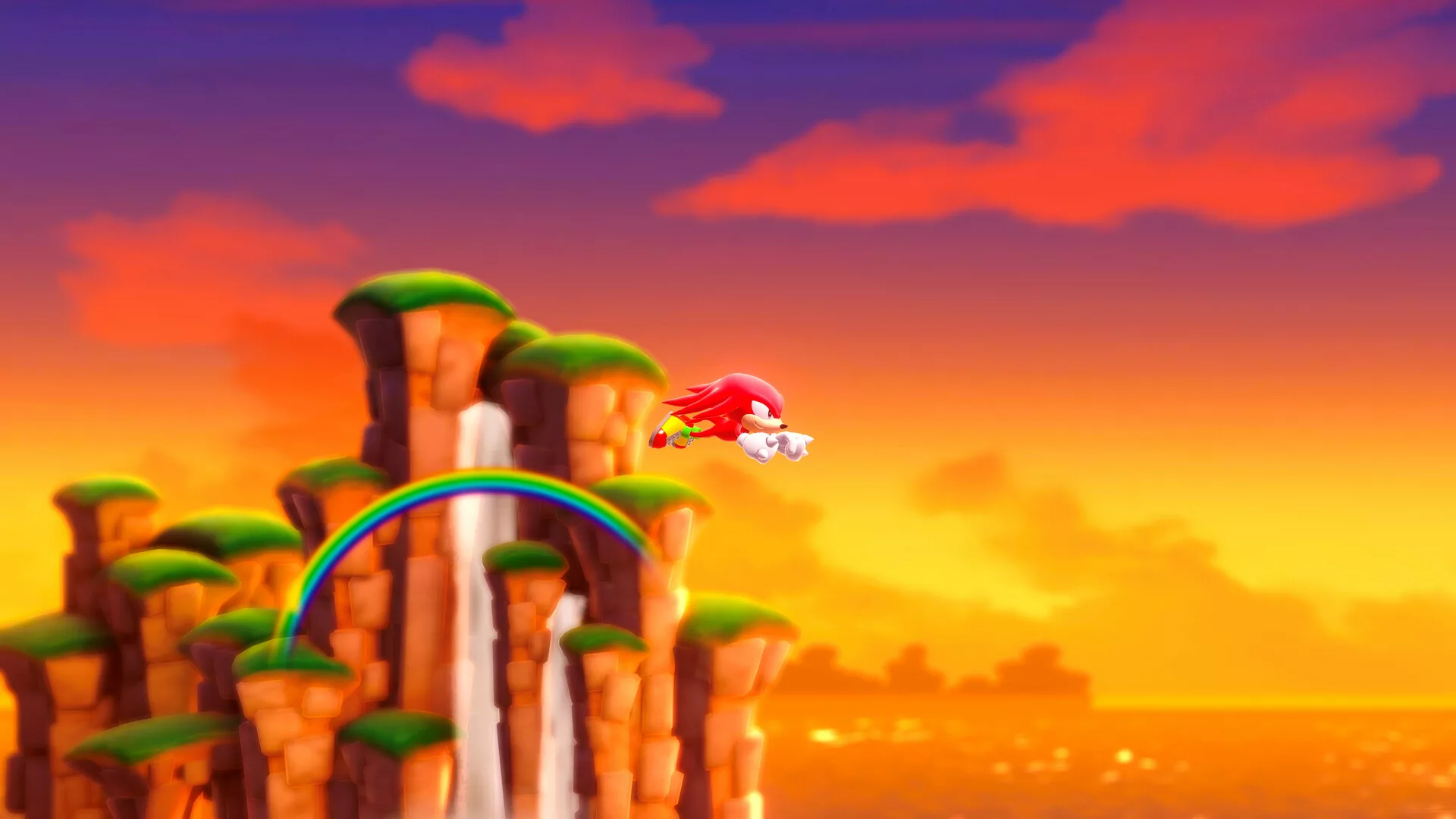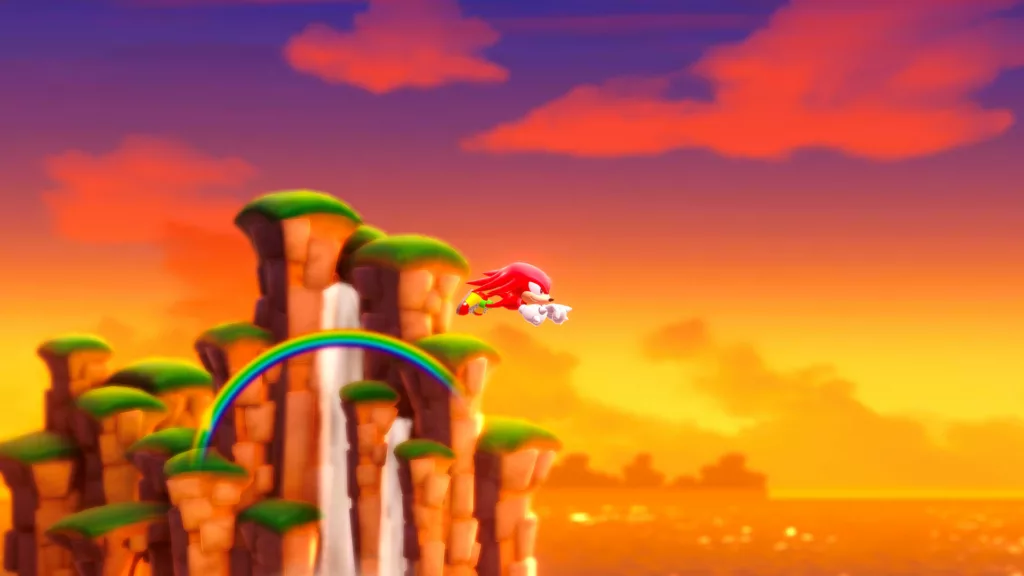 The transition to 3D adds welcome depth and scale to each stage. Sonic can now race towards the foreground or background, darting between layers packed with obstacles and hidden paths. This multidimensional approach opens up levels, creating an engaging sense of exploration without compromising the trademark speed. While the new visual perspective may seem jarring for purists at first, the refined physics and controls ensure Sonic handles just as nimbly. Overall, the jump to 3D enhances gameplay possibilities without losing the spirit and finesse of the 16-bit classics.
Each of the 11 vibrant zones oozes personality thanks to creative themes ranging from lush jungles to eerie fortresses. Familiar elements like loop-de-loops and springs share space with new gimmicks like fog that limits visibility or snakes that create pathways. The Press Factory zone even pays homage to the iconic Press Garden from Sonic Mania. Though perhaps less iconic than classics like Green Hill or Chemical Plant, these new areas leverage 3D mechanics for clever variety. However, visual flare sometimes distracts from hazards, and underwater sections remain frustrating. Overall though, the setting designs showcase plenty of imagination.
Boss encounters also benefit from the new perspective, with more cinematic camera angles and multi-stage mechanics compared to 2D entries. However, these epic confrontations often drag on too long between vulnerability phases. Lengthy, repetitive attacks can grow tedious over several minutes. Still, the visuals amplify the scale and impact of robot battles.
On the whole, the visuals modernize and enliven the Sonic experience without losing the aesthetic spirit. The expanded camera does create occasional distractions and cheap hits, but intuitive controls mitigate most issues. The vibrant zones brim with personality and variety, leveraging depth for enhanced exploration. With its inviting 3D worlds, Sonic Superstars retains the visual charms that have captivated fans for generations while pioneering a refreshing new look.
Refined Physics and Playable Characters Open New Possibilities
Sonic Superstars retains the exhilarating momentum-based gameplay the series is renowned for while introducing changes that refresh the formula. The new physics alter Sonic's speed and momentum for a distinctive feel, expanding playstyles and exploration potential. The addition of playable friends like Tails and Knuckles also diversifies gameplay. However, inconsistencies in difficulty and accessibility may frustrate some fans.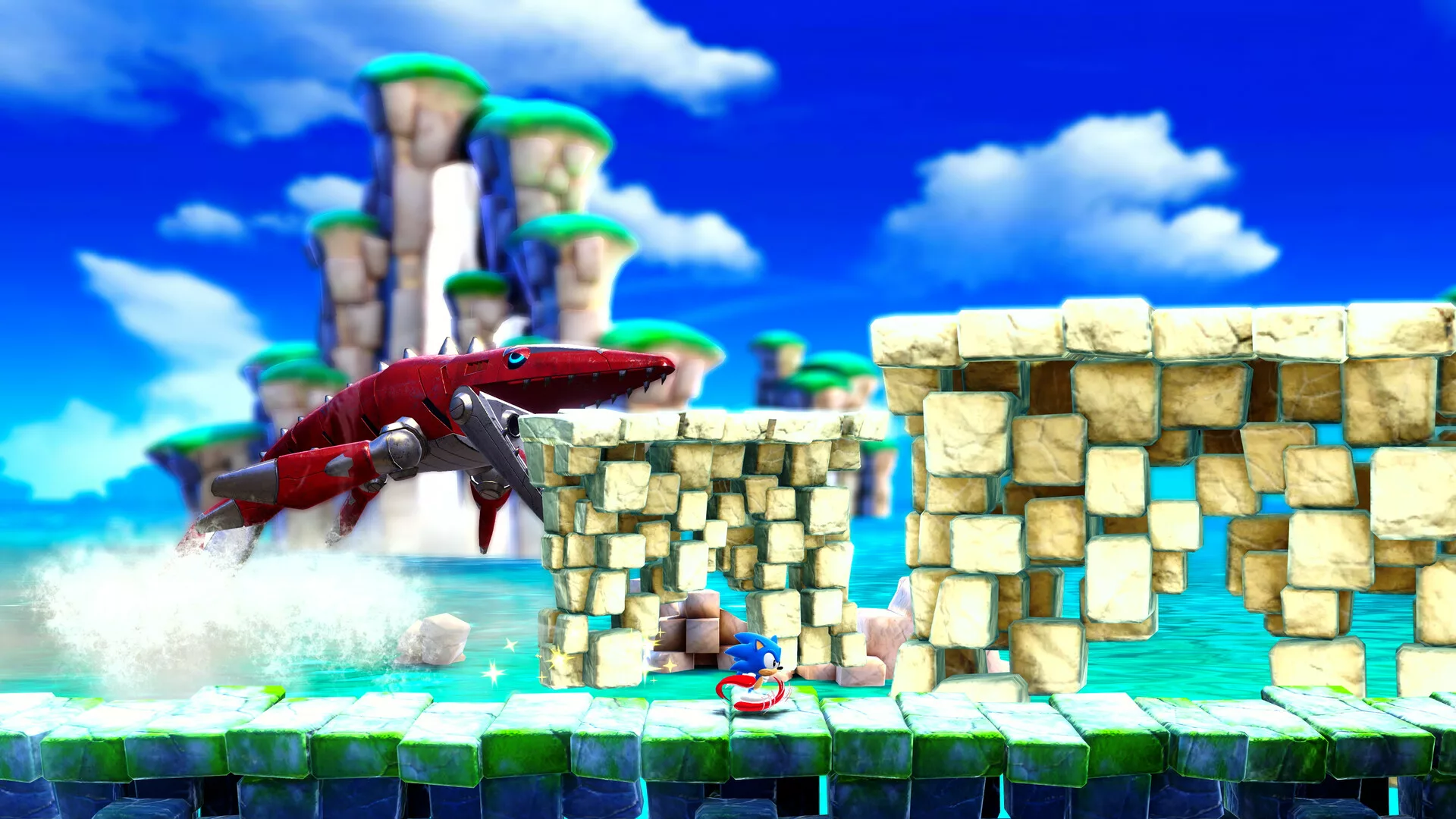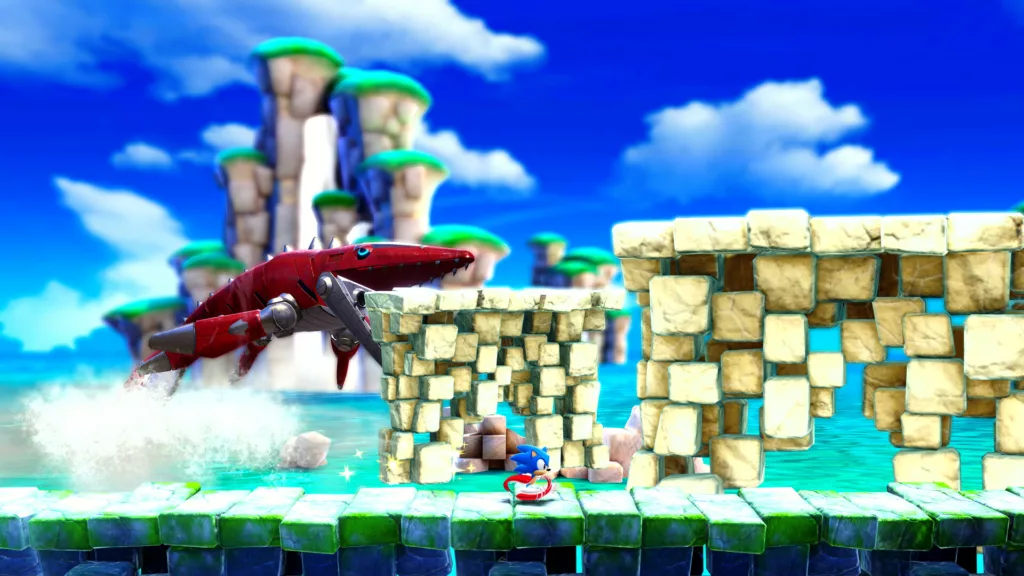 Longtime devotees may find Sonic's movement feels "stickier", sacrificing some slippery smoothness for more control. This sticky sensation requires more input to build momentum over hills or through loops. Consequently, speed builds at a more gradual pace during a first playthrough as players learn to press and hold for longer bursts. This grants newer fans a more forgiving experience but could disappoint veterans who enjoy instantly blazing through memorized stages. However, this physics tweak ultimately allows broader level routes and makes platforming challenges feel more conquerable.
Sonic can now freely swap between characters like Tails, Knuckles, and Amy as well, leveraging their unique abilities. Tails' flying mitigates hazards and can attack mid-flight, while Knuckles' gliding and wall climbing opens new vertical routes. Amy's double jump and wider attack range grant an easier experience. Being unable to switch characters mid-level is a slight frustration though, especially when recognizing another character's skill would be beneficial. Overall, playing as this cast makes excellent use of their diverse skills and offers incentives to replay levels.
Each expansive stage rewards exploration with branching paths, hidden routes, and fun secrets. Higher tiers provide more speed, while lower tiers allow players to take their time hunting collectibles. However, some platforming challenges and enemy placements feel haphazard and inconvenient. Cheap hits also sour an otherwise invigorating sense of discovery.
In terms of difficulty, Sonic Superstars aims for a balanced experience, but some design choices may prove controversial. Bosses tend to drag, cycling through repetitive patterns. Underwater sections remain frustrating holdovers. The campaign also lacks modern accessibility options like button mapping. However, the expanded cast does provide a smoother experience for less seasoned gamers. Overall, Sonic Superstars hits a reasonable but imperfect middle ground between veteran difficulty and novice friendliness.
By tweaking physics and expanding playable friends, Sonic Superstars carves a new, more open-ended path for the franchise without losing signature speed. The controls enable players to interact with levels in more ways, but difficulty inconsistencies, especially with lengthier bosses, may irk some fans. Still, the core momentum and platforming challenges capture the essence of the Blue Blur while welcoming new fans. Sonic Superstars succeeds in feeling both nostalgic and fresh.
Empowering Chaos Abilities Shake Up Gameplay
The 7 Chaos Emeralds have played a pivotal role across Sonic's adventures, most often allowing Sonic to transform into his unstoppable Super form. However, Sonic Superstars innovates boldly by having each emerald bestow a unique ability when collected. These game-changing powers expand gameplay possibilities and reward exploration, but collecting the emeralds can prove divisive.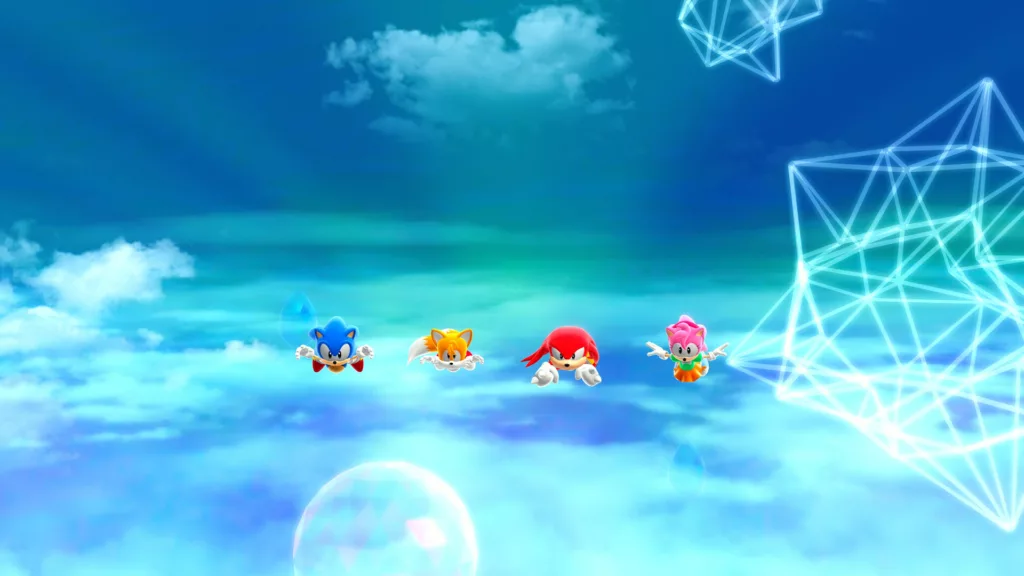 In a welcome departure, emeralds now grant abilities like time slowing, cloning, and mid-air blasting instead of just enabling Super transformations. For example, the Bullet ability lets players launch in any chosen direction, reaching new areas. The Avatar power summons clones that attack foes, gather rings, and demolish obstacles. Each emerald essentially unlocks a new way to traverse levels and engage challenges.
These abilities can completely change how players approach stages and exploration. Suddenly new routes reveal themselves, and roadblocks can be bypassed with the right powers. The emeralds encourage experimentation, adding variety and incentives to replay levels. Their creative implementations feel like natural evolutions of the series.
The abilities also lend new dynamics to combat and platforming. For instance, the clone army clears out enemies quickly, while Bullet provides aerial mobility to cover gaps. When used thoughtfully, these powers make overcoming obstacles and bosses more dynamic and fun. However, proper utilization requires practice and mastery.
Gaining these game-changing emeralds does prove controversial though. Players access trippy special stages filled with collectibles to chase down the emeralds. These creative stages test players' timing and navigation skills in a race against the clock. While enjoyable at first, later stages introduce obstacles that deduct precious seconds if impacted. These frustrating time limits cease being challenging and instead feel punitive. The special stages overall present a creative but mixed bag.
By making emeralds more than just power-ups for Sonic, Sonic Superstars succeeds at incentivizing exploration in new ways and diversifying gameplay strategies. The abilities unlock exciting new traversal and combat options. However, the collection minigames lose their luster quickly due to difficulty spikes. Still, the fresh abilities ultimately enrich the experience.
Mixed Multiplayer Compromises Core Platforming Appeal
Sonic Superstars introduces local 4-player co-op and online competitive modes to the traditionally single-player focused franchise. Playing cooperatively with friends seems enticing, but the platforming fundamentals struggle to accommodate multiple players. The basic battle mode provides fun distractions but feels underdeveloped. Overall, these multiplayer offerings come across as disjointed rather than essential.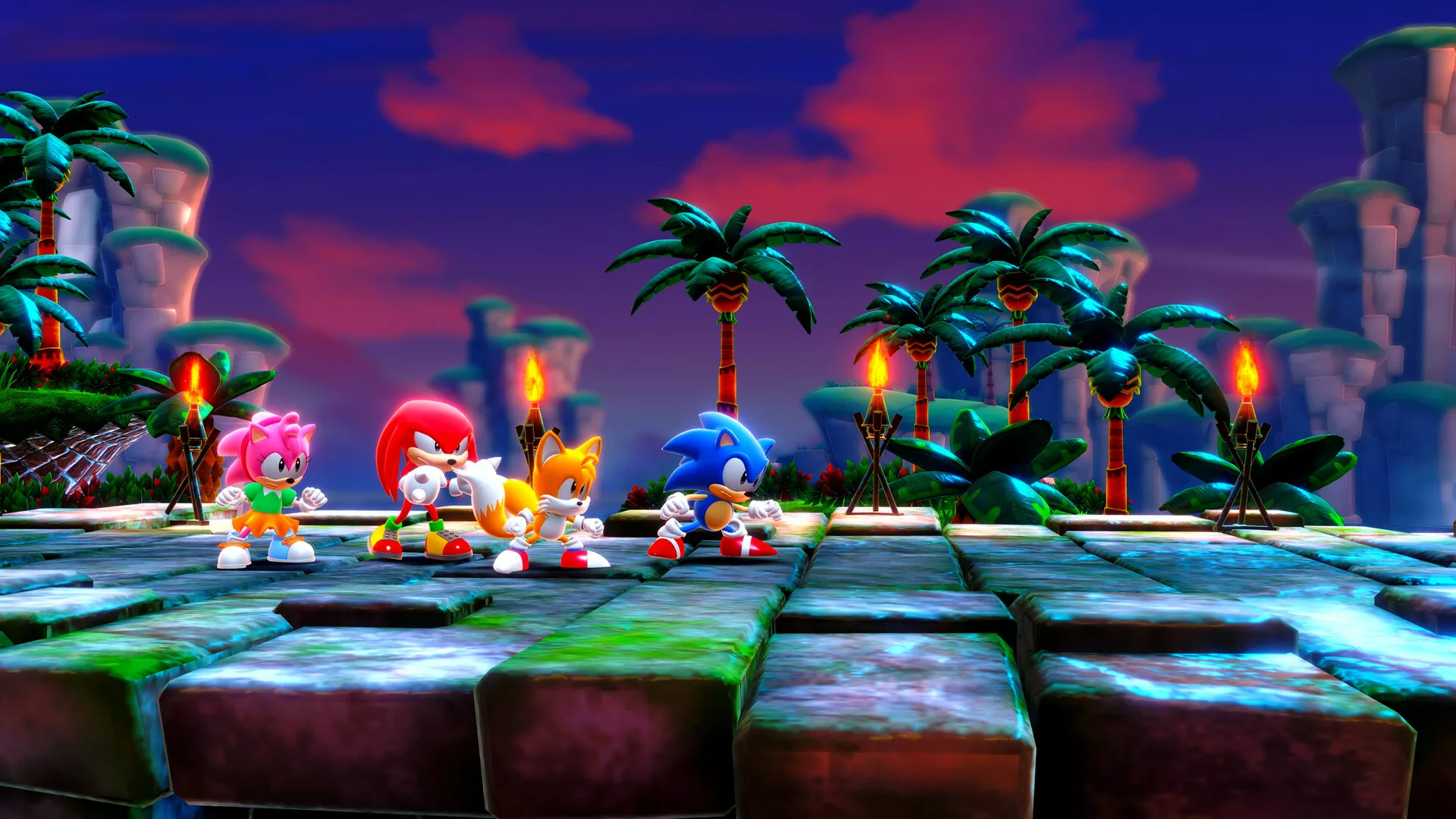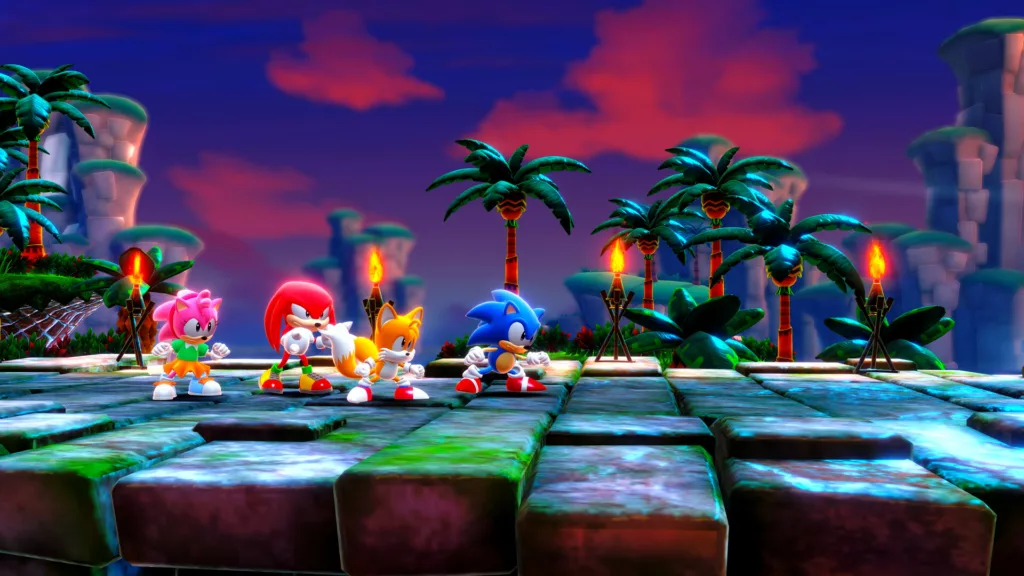 Allowing four players to run levels together could theoretically amplify the excitement, but Sonic's core speed and precision gameplay suffer with multiple characters. The inconsistent camera frequently struggles to keep up as players blast through stages at differing paces. Suddenly being left behind by the camera disorients gameplay flow for stranded players.
Having additional friends does help muscle through some challenges and bosses by sheer force, but needing to brute force through sections in this way highlights flaws in translating Sonic's refined solo gameplay to co-op. Ultimately, playing together reduces opportunities to learn and optimize routes, diminishing the satisfaction.
The battle mode allows custom animal mechs to compete in simple minigames like racing or collecting stars. It resembles multiplayer party games like Mario Party, but the modest selection of minigames lacks depth, lasting appeal, or connection to Sonic gameplay. The currency earned from the main campaign can unlock cosmetic options, but with uninteresting game modes, dedication feels unrewarding.
Fundamentally, trying to reinforce a single-player centric series by tacking on underdeveloped multiplayer elements rarely succeeds. Sonic Superstars falls into this trap. The co-op arguably inhibits the refined momentum and platforming balance that defines the core experience. The superficial battle mode comes across as an afterthought rather than a value-add.
Sonic Superstars deserves praise for ambitiously working to modernize the franchise, but its multiplayer experiments fail to capture the magic. The co-op's inconsistent camera and tendency to disrupt flow can't be overlooked. The battle mode's basic games get repetitive fast. Rather than feeling complementary, these modes seem out of sync with the heart of Sonic gameplay. For now, the definitive Sonic experience remains solo.
A Fitting Soundtrack Undermined By Grating Sound Effects
Sonic games are revered for their upbeat melodies and driving beats as much as their gameplay, and Sonic Superstars delivers a worthy soundtrack. Blending new compositions with loving homages to classics, the score captures the essence of the franchise. However, repetitive sound effects often distract from the audio experience.
The music accompanies each zone's visual theme and gameplay with remarkable precision. Punchy techno rhythms match the futuristic Neon City while cheerful carnival-inspired tunes bring the colorful Pinball Carnival to life. The compositions feel both nostalgic and fresh, from Hydrocity-inspired aquatic grooves to electronic tracks worthy of modern dance clubs.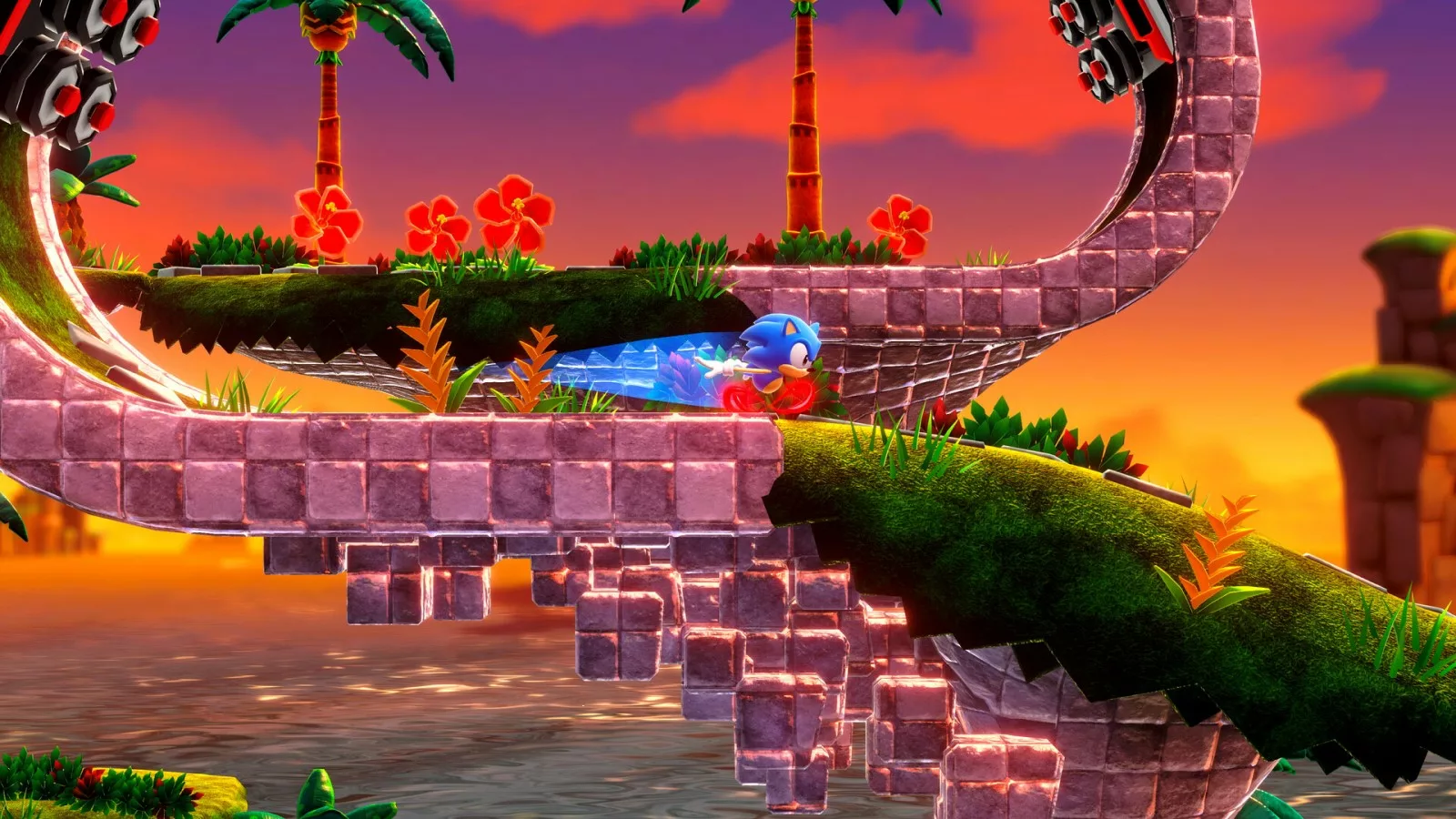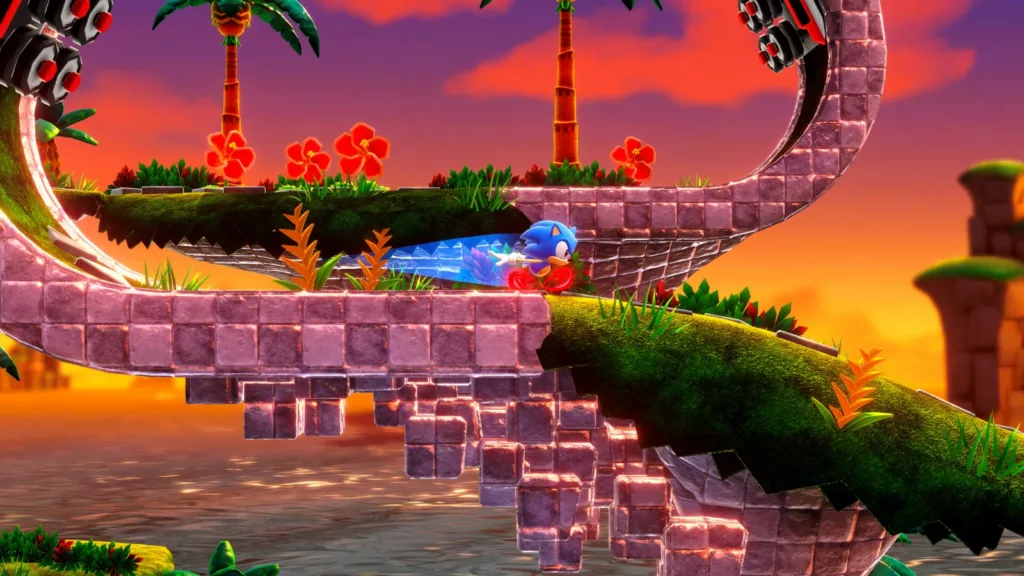 Fans will appreciate callouts like tropical beats in the jungle-themed Speed Jungle. However, the soundtrack lacks truly iconic new entries on par with classics like Chemical Plant and Emerald Hill. Still, the score consistently delivers catchy and stylish tunes befitting Sonic's cool factor.
Unfortunately, presentation stumbles when it comes to sound effects. Prolonged boss battles and Chaos Emerald abilities are plagued by grating, repetitive sounds. The constant buzzing of projectiles quickly becomes migraine-inducing. Underwater areas also retain aggravating countdown timer beeps that have long outlived their welcome. These piercing effects undermine enjoyment.
On the whole, Sonic Superstars succeeds wonderfully at crafting a soundtrack that complements both the franchise legacy and gameplay. Familiar rhythms blended with new foot-tapping beats capture Sonic's attitude. However, just as with the visuals, efforts to push presentation sometimes go overboard. The score delivers, but relentless sound effects desperately need an overhaul in future installments to match that quality.
An Exhilarating Balance of Old and New
With Sonic Superstars, Sega manages to revitalize the beloved 2D franchise by retaining the core thrills fans cherish while pioneering creative new abilities and level designs. Stunning 3D visuals lend new dimension while refined physics and controls capture Sonic's trademark pace and platforming. An expanded cast, customizable movesets, and imaginative environments offer plenty of incentives for replayability. However, tedious bosses and inconsistent difficulty can frustrate. Overall though, Sonic Superstars succeeds as both a nostalgic trip down memory lane and a bold step forward.
By introducing features like Chaos Emerald abilities and layered level routes, Sonic Superstars smartly expands possibilities without compromising the core momentum-based gameplay. The new physics offer more control over speed while abilities like clone armies and mid-air blasts make exploring every nook exciting. Paired with vivid new settings ranging from sunny beaches to spooky factories, Sonic's world feels fresh and lively. The transition to 3D adds scale and depth without losing personality.
However, some 2D traditions may have been better left behind. Underwater sections remain frustrating slogs. Some enemy placements and platforming challenges feel haphazard rather than polished. Boss battles also drag on through repetitious patterns. These inconsistencies cause occasional cheap hits that interrupt flow. Additional accessibility options could have helped smooth difficulty spikes that might frustrate casual fans.
But on the whole, Sonic Superstars retains the speedy exhilaration and visual splendor people love while introducing thoughtful new mechanics. The expanded abilities add layers of strategy without overwhelming newcomers. Exploring the branching routes and hidden secrets gives stages replay value. Putting a bold spin on a classic formula is a tricky balance, but Sonic Superstars pulls it off.
3 decades later, Sonic manages to recapture his glory days while also updating the experience for modern times. By retaining the core appeal of blazing through vivid worlds while creatively expanding possibilities through new abilities and level design, Sonic Superstars delivers a polished and inviting journey that satisfies longtime devotees and intrigues a new generation. Sonic is back up to speed.
The Review
Sonic Superstars
With its gorgeous 3D visuals, expanded gameplay options, and respect for franchise foundations, Sonic Superstars succeeds at balancing innovation with nostalgia. A few frustrating carryovers like repetitive bosses show room for improvement, but overall Sonic Superstars delivers a polished, content-rich solo adventure that retains the exhilarating speed and platforming fans love while creatively moving the series forward.
PROS
Returns to 2D roots while incorporating gorgeous new visuals.
Offers gameplay innovations with exciting new abilities.
Retains what fans love about the classic Sonic formula.
Vibrant new adventure across 11 distinct zones.
Successful visual evolution into lush 3D environments while maintaining the franchise's aesthetics.
Multi-dimensional levels create an engaging sense of exploration without compromising the trademark speed.
Diverse themes in level design from lush jungles to eerie fortresses.
CONS
Some visual elements can distract from hazards in the game.
Underwater sections are frustrating.
Boss encounters can drag on for too long with repetitive patterns.
Camera can be distracting and causes occasional cheap hits.
Sonic's movement feels "stickier", which might not resonate with longtime fans.
Cannot switch characters mid-level.
Some platforming challenges and enemy placements feel haphazard.