Mortal Kombat 1 is gearing up to offer a fresh and captivating start to the beloved franchise's story. The initial trailers have already hinted at significant changes, with the introduction of Liu Kang's new vision for the world he defends. Notably, the relationship between Scorpion and Sub-Zero has evolved into that of blood brothers, and Mileena has taken the throne of Edenia, surpassing her sister Kitana.
However, our recent hands-on experience with MK1 at Summer Game Fest Play Days revealed that the rejuvenation extends beyond the narrative. The game's core mechanics have been infused with new elements that inject a much-needed layer of creativity, which was previously lacking in MK11.
Aerial Combos: Taking the Fight to New Heights
One of the standout features in Mortal Kombat 1 is the emphasis on air combos. Each character now has the ability to follow up on launchers and extend their offensive onslaught against opponents. While most air combos consist of two or three additional hits, some moves allow players to bounce their adversaries off walls or the ground, creating unique opportunities for devastating damage.
As an example, during my time with the game as Sub-Zero, I was able to seamlessly continue a combo after landing from a jump, relentlessly piling on damage.
The inclusion of these new aerial tools for every character opened up a realm of possibilities. Kitana, for instance, showcased a particularly impressive and flashy sequence where she launched her opponent into the air using her fan, then maintained them suspended, providing her with an extra beat to unleash a barrage of attacks.
The focus on aerial maneuvers brings an exciting dimension to the combat, but it's when combined with the other significant addition to the fighting scheme that things truly become exhilarating.
Kameo Characters: A Game-Changing Support System
Introducing Kameo characters has the potential to completely revolutionize the way Mortal Kombat is played. In the SGF demo, we had access to three Kameo fighters: Sonya Blade, Jax, and Kano, all donning their original costumes from the early installments of the series. Each Kameo character's moveset mirrors their abilities from those games, providing a nostalgic twist.
At first glance, the Kameo mechanic may resemble the additional assist characters in titles like Marvel vs. Capcom: Clash of Super Heroes. However, Mortal Kombat 1 expands upon this concept in two crucial ways.
Firstly, each Kameo possesses three distinct moves that depend on the direction pressed on the D-Pad when summoned. Secondly, instead of being limited by a specific number of uses per match, Kameos are subject to a cooldown timer, preventing constant spawning.
Remarkably, these Kameo characters can seamlessly integrate into combos, whether it's extending them or concluding with an extra flair. For example, Kano's Cannonball move can be delayed by holding down the button until the precise moment it's required, while Sonya's Square Wave Punch allows the supported character to continue an airborne combo by providing them an opportunity to land and jump back up for a reset.
With the main and Kameo rosters expected to expand, the game encourages experimentation and creativity to discover the perfect character pairings. The abundance of options available already has us eagerly brainstorming new strategies and synergies.
A Gory Affair: Classic Fatalities Return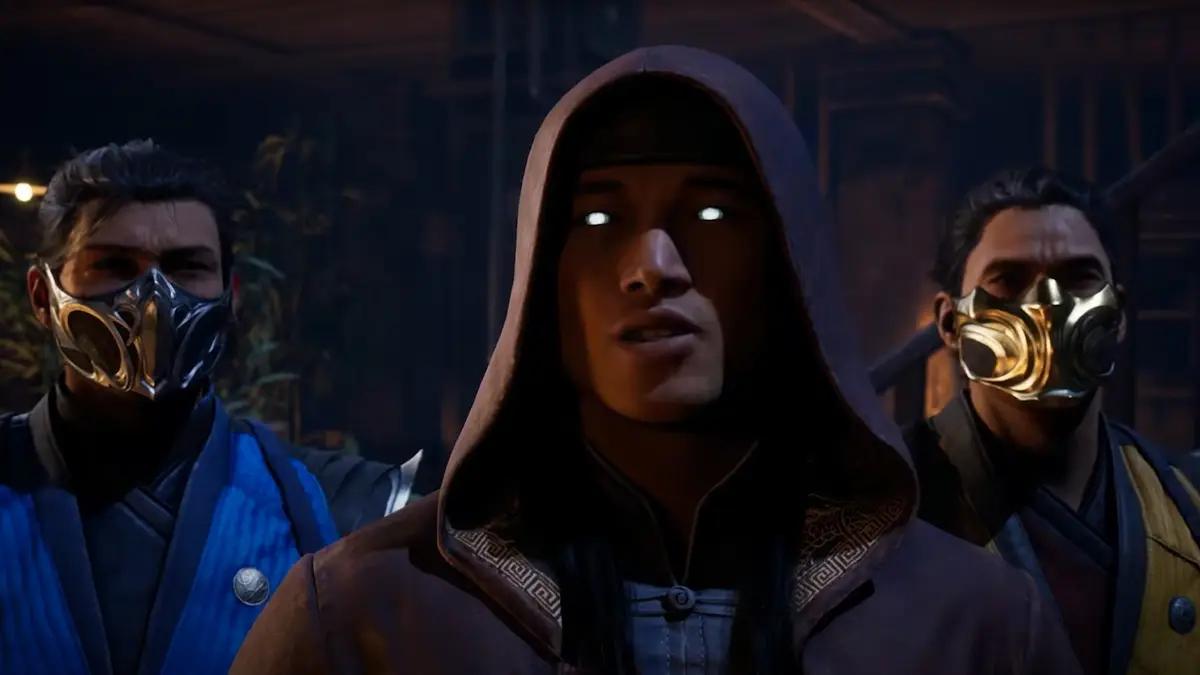 While we've focused on the new features so far, it's important not to overlook the quintessential Mortal Kombat element: Fatalities. Mortal Kombat 1 delivers on the gruesome spectacle that fans have come to expect from the series. The four playable characters showcased in the demo, including Kenshi, possess their own brutal and horrifying finishing moves.
For instance, Kenshi's finishing move involves forcefully driving his sword down his opponent's throat, spinning it like a drill before slicing them in half. Furthermore, the Kameos, donning their classic costumes, also contribute classic Fatalities when summoned.
Sonya enthralls with her Kiss of Death, Kano utilizes his Heart Rip, and Jax showcases his uncanny ability to grow to enormous heights and mercilessly stomp on his hapless foes. Mortal Kombat 1 undoubtedly promises an abundance of blood and gore for those drawn to the visceral aspects of the franchise.
An Infusion of Creativity: Mortal Kombat 1's Potential Shines
Reflecting on our hands-on experience with the demo, it is truly astounding how Mortal Kombat 1's emphasis on combat creativity shines through even in such a limited setting. With access to only four main roster characters and three Kameo characters during the 30-minute session, we were able to discover captivating and impressive kombos both with and without Kameos.
As the game launches on September 19, the full extent of the main and Kameo rosters will unfold, showcasing Mortal Kombat 1 as a realm of infinite possibilities. This fresh start for the franchise is poised to succeed, and we cannot wait to explore all the thrilling opportunities it presents.