Atlus, the renowned game developer, has unveiled an exhilarating new trailer and captivating images for Persona 3 Reload during the Anime Expo 2023. This eagerly awaited remake showcases the iconic Persona 3 with a fresh twist by introducing all-new English voices.
Fans of the series can expect this remarkable release to arrive on Xbox, PlayStation, PC, and Xbox Game Pass in early 2024, promising an unforgettable gaming experience.
New English Voices Bring Characters to Life
One of the most exciting aspects of Persona 3 Reload is the introduction of fresh English voices for six key characters. Heather Gonzalez lends her talent as the voice of Yukari Takeba, while Alejandro Saab embodies Akihiko Sanada.
Suzie Yeung breathes life into Fuuka Yamagishi, and Zeno Robinson takes on the role of Junpei Iori. The lead character is voiced by Aleks Le, and Allegra Clark mesmerizes players as Mitsuru Kirijo. This talented cast infuses the game with vibrant personalities, elevating the storytelling to new heights.
A Modernized Persona 3 Experience
Persona 3 Reload offers a plethora of exciting updates to enhance the gameplay and overall experience. The battle system has undergone a complete revamp, delivering an even more engaging and strategic combat encounter.
Players will be captivated by the modernized graphics, immersing themselves in a visually stunning world. Furthermore, the audio has been improved, featuring the addition of the brand-new English voices, ensuring players are fully immersed in the game's narrative.
Exploring Different Versions and Features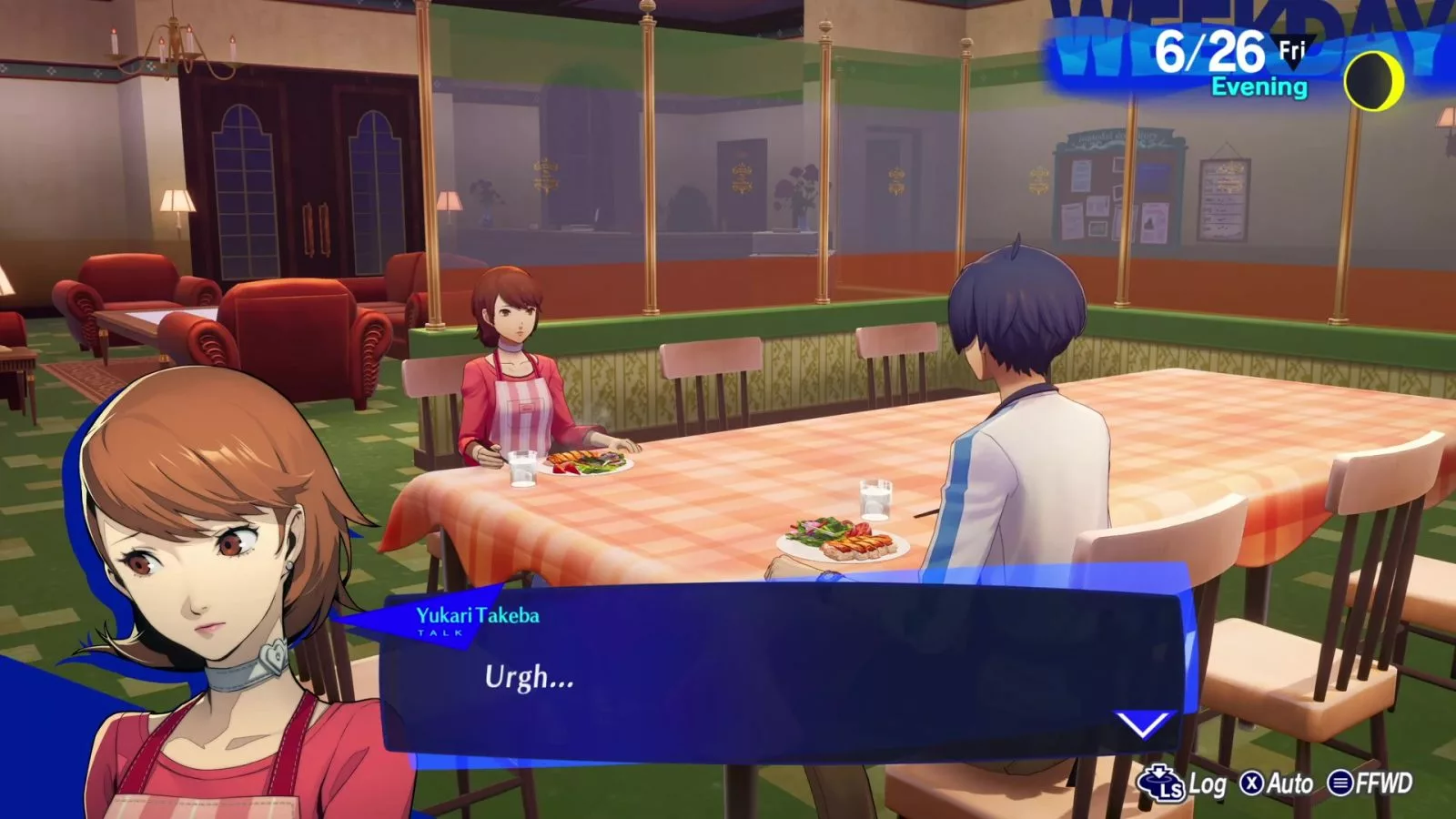 While analyzing Persona 3 Reload, it's important to note that the game draws inspiration from various versions and re-releases of Persona 3. Previous adaptations, such as Persona 3 Portable on the PSP, introduced visual novel navigation and replaced 3D exploration.
Atlus has aimed to create an authentic recreation of the original Persona 3 experience, showcasing the game in its truest form. With each version having distinct features and content, fans can look forward to rediscovering the charm and excitement of Persona 3 in this remastered edition.
Persona 3 Reload invites players to embark on a thrilling adventure as a newly arrived student who stumbles upon the enigmatic "hidden" hour that bridges the gap between days. Unleash incredible powers and delve into the mysteries of Tartarus Tower, fighting alongside a close-knit group of friends. Together, you will forge unforgettable memories that will leave a lasting mark on your heart.
Preserving the Essence of Persona 3
Following the announcement of Persona 3 Reload and the initial reactions from fans, the producer addressed concerns about the absence of content from Persona 3 FES or Persona 3 Portable.
The focus of the remake was to faithfully recreate the original Persona 3 experience, ensuring the game's core essence remains intact. By omitting additional content, Atlus aimed to provide players with a genuine recreation that captures the spirit and magic of Persona 3.
In conclusion, Persona 3 Reload promises an exhilarating journey for both dedicated fans and newcomers alike. With its stunning visuals, revamped battle system, and the addition of new English voices, this highly anticipated remake is set to captivate players when it launches in early 2024. Prepare to immerse yourself in the enchanting world of Persona 3 Reload, where unforgettable memories await.