Step into a realm of boundless possibilities and embark on exhilarating adventures with our handpicked selection of the top 20 open-world games currently captivating players across the globe. "Unbounded Horizons: 20 Top Open World Games of the Moment" takes you on a virtual journey, showcasing the immersive universes of the gaming industry's finest, from sprawling fantasy lands to intricately recreated cities and beyond.
Each game presents a distinct universe teeming with adventures, quests, and unforgettable narratives that echo long after the screen goes dark. Whether you're a veteran explorer or a newcomer to the genre, prepare to lose yourself in these vibrant worlds, where every decision carves your unique path and shapes your destiny. Get ready to unlock the magic, dive into the action, and let your virtual adventures begin!
Assassin's Creed: Valhalla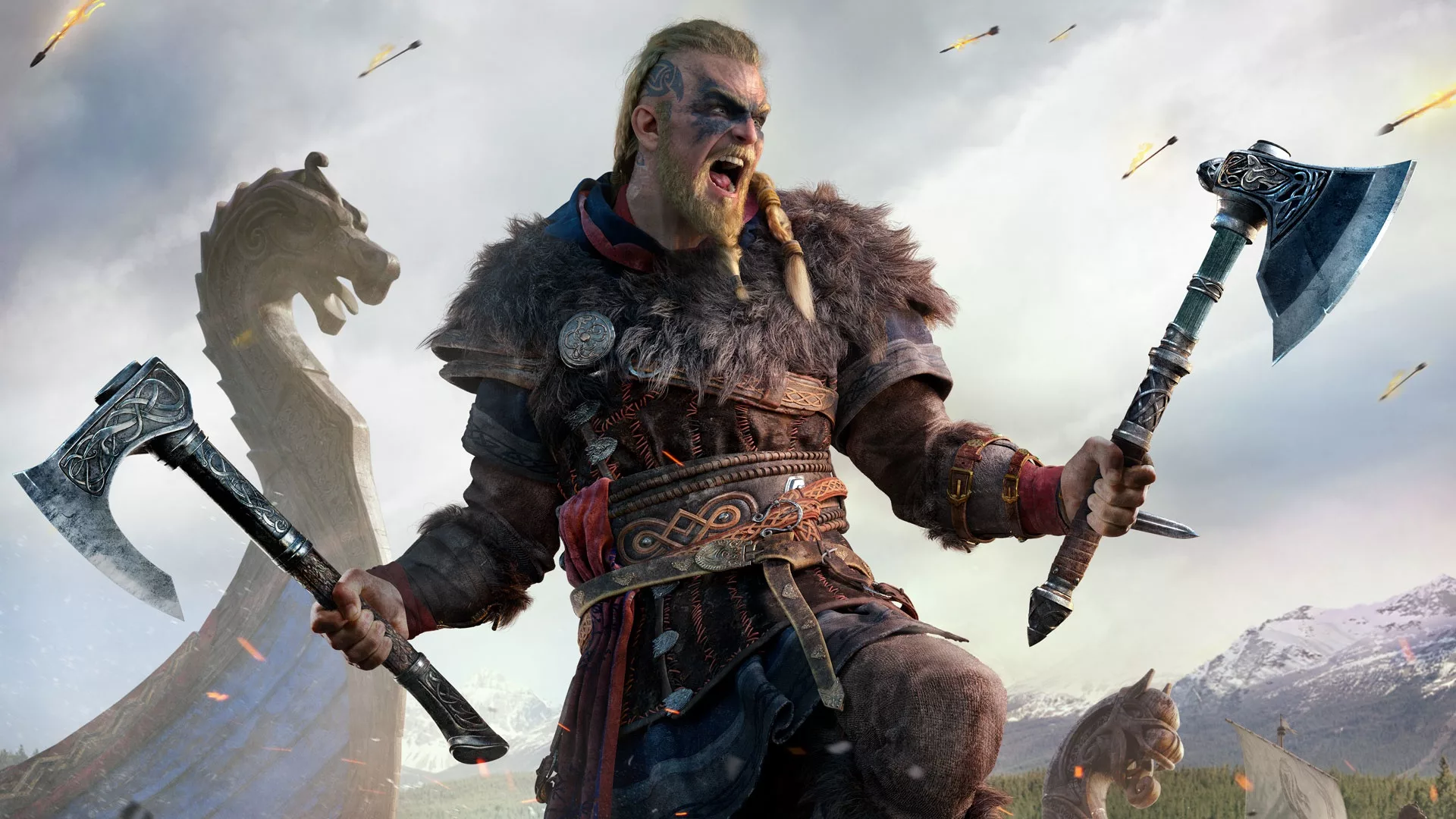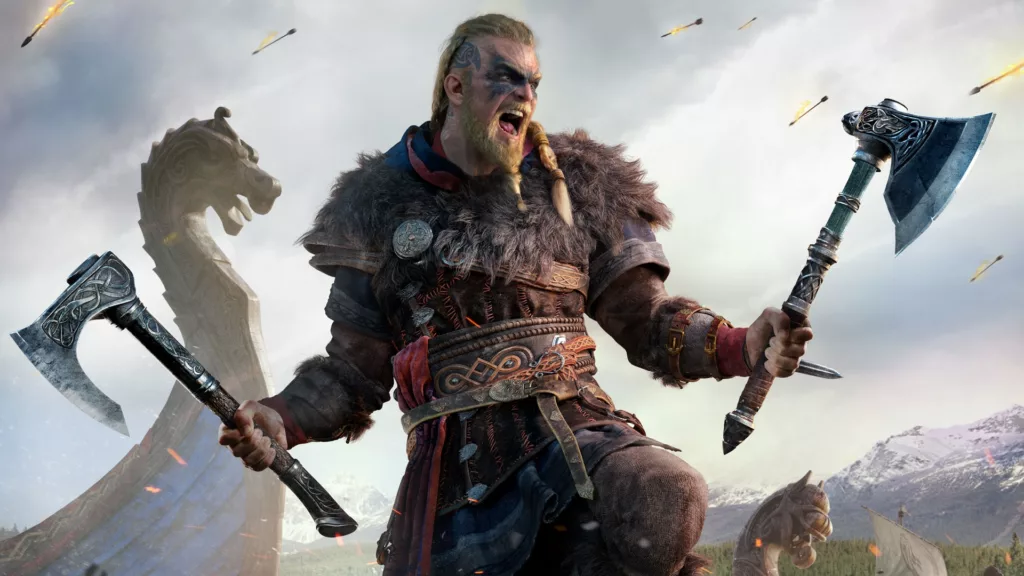 Among the ever-evolving catalogue of Assassin's Creed games, the recent additions have truly redefined the realm of open-world experiences. The crowning glory of these recent titles is certainly Assassin's Creed: Valhalla, a must-play especially given its exceptional performance on next-gen consoles like Xbox Series X and PS5. If you've been impressed with the advances seen in Assassin's Creed Origins and Assassin's Creed Odyssey (both worth your precious gaming hours), Valhalla will catapult you into the deeply engaging world of the Dark Ages.
In this meticulously crafted journey, you assume the role of Eivor, a daring Viking, navigating the English landscapes to discover a promising new habitat for your people. The game invites you to erect your settlement, befriend vibrant new characters, form crucial alliances, and delve into the intricate world of politics. Beyond this, the immense pleasure of exploration awaits you, as you uncover the concealed treasures and unravel the mysteries of ancient England.
The Legend of Zelda: Breath of the Wild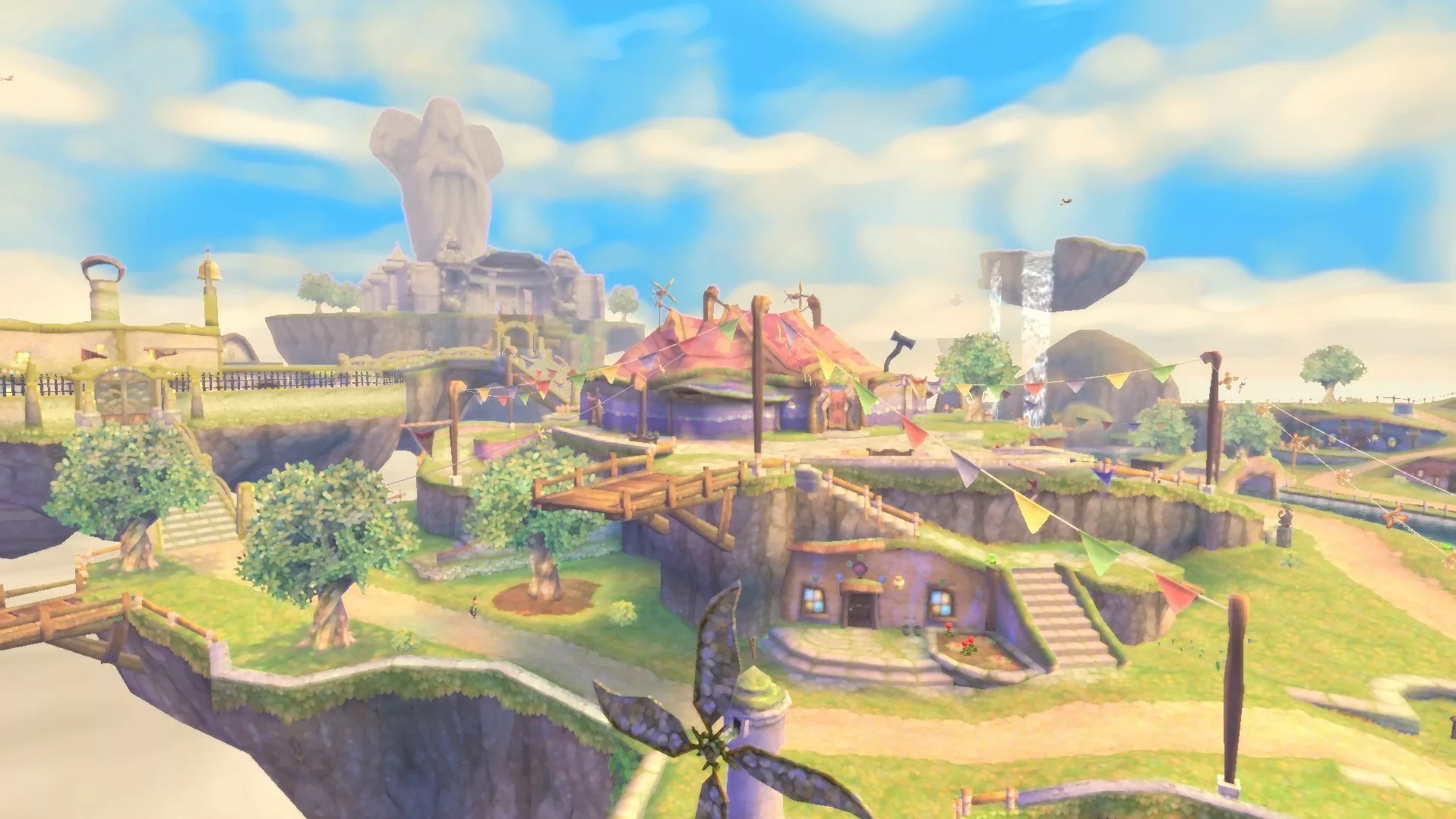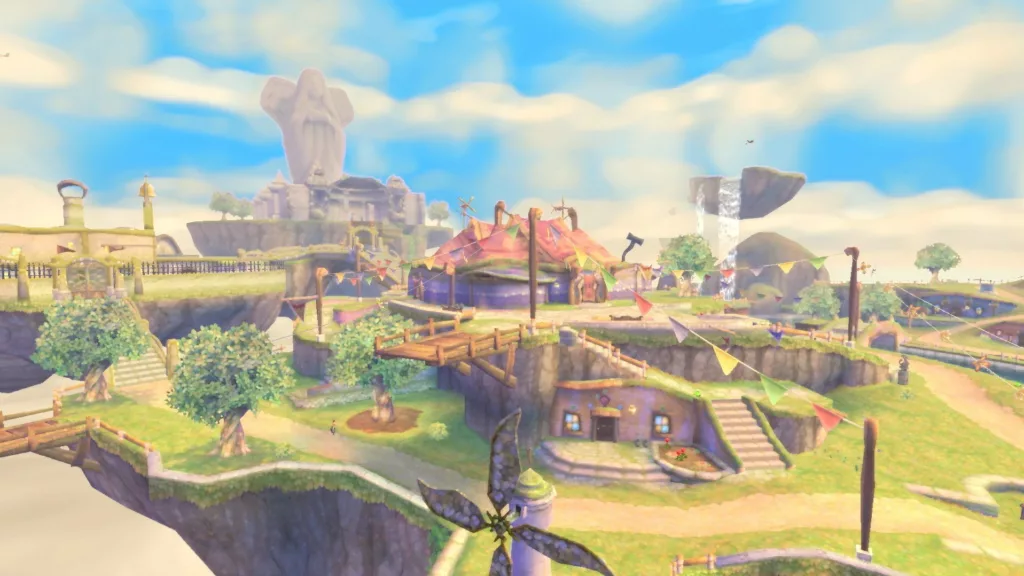 If your gaze is locked onto that towering mountain in the distance, The Legend of Zelda: Breath of the Wild not only invites you to climb it but provides endless avenues for creative engagement. From affixing octopus balloons to rafts, soaring into the sky, to converting a fallen tree into a lethal weapon, the game's ingenious mechanics offer a wealth of freedom and foster an environment for players to indulge in playful, mad scientist-like experiments.
This groundbreaking game is undoubtedly one of the finest offerings on Nintendo Switch, making it an essential choice for fans of open-world experiences. Instead of a rigid storyline, Breath of the Wild thrives on captivating your curiosity, drawing you towards mesmerizing landmarks that reveal more about the world before the devastating Calamity Ganon event.
And if the exploration isn't enough, you could spend hours hunting for the charming Korok Seeds, refining your culinary skills, or challenging a mighty Lynel. As the game seems to say, the possibilities are only limited by your imagination.
Watch Dogs 2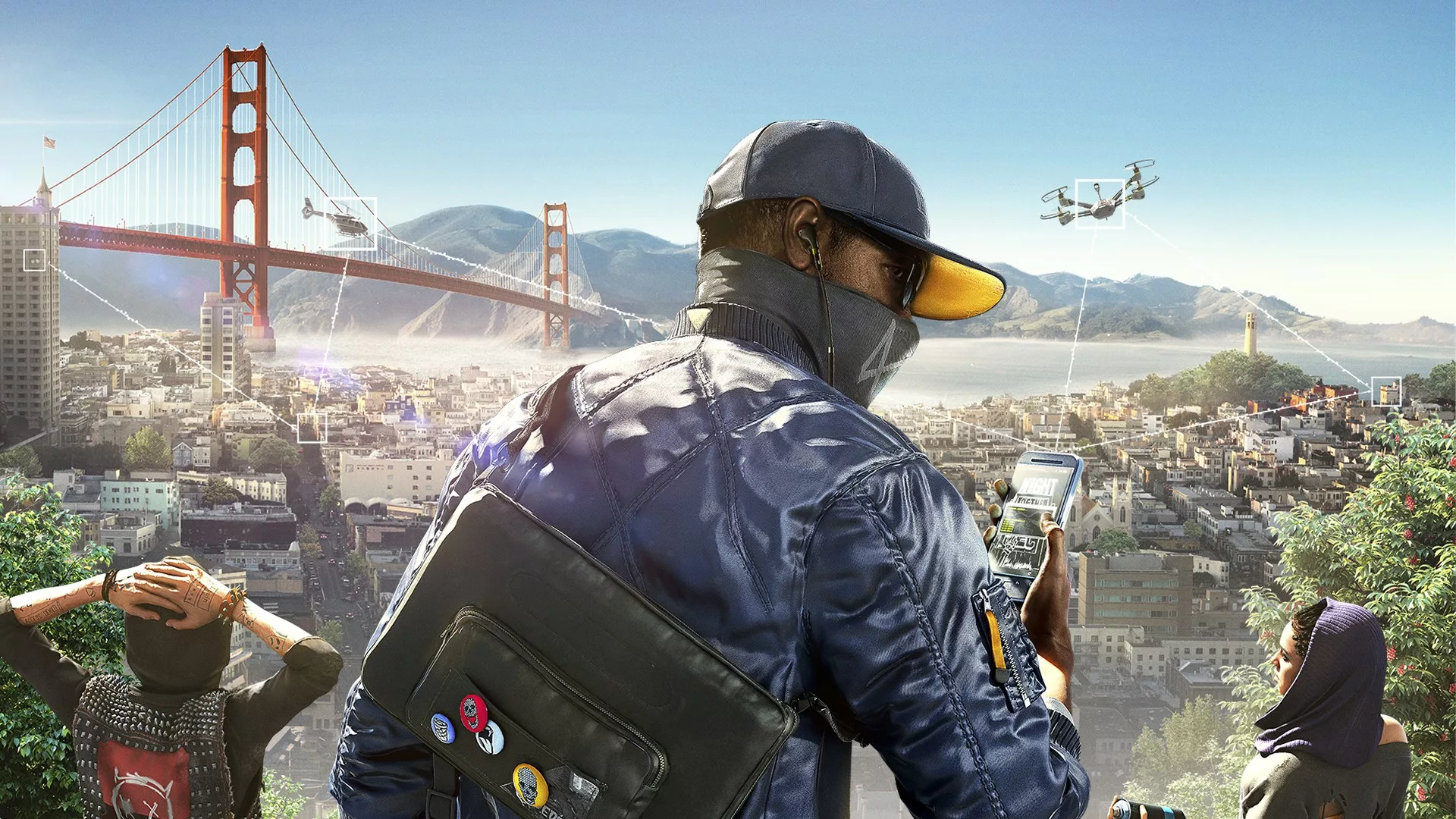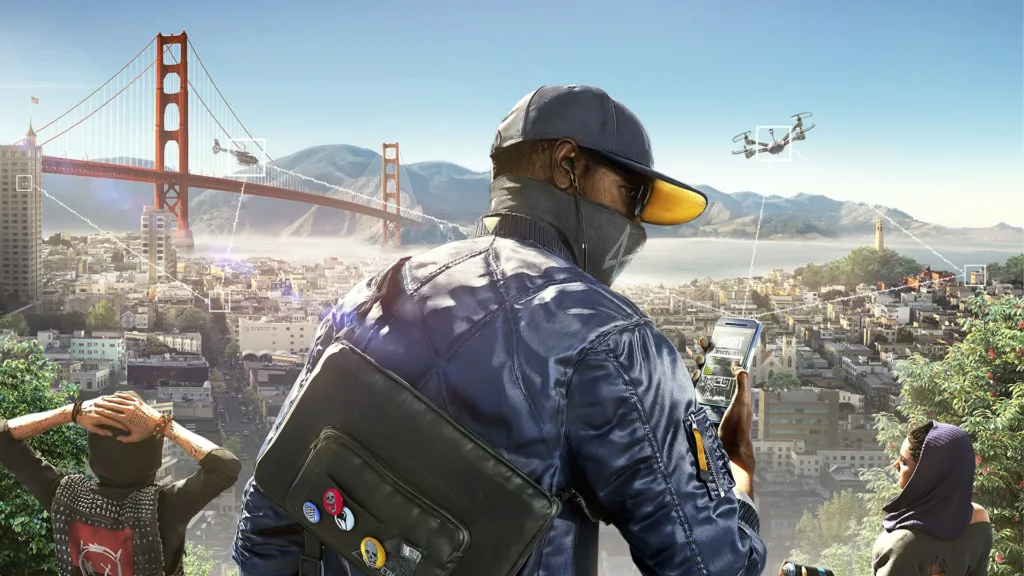 In the era of Grand Theft Auto 5, creating a modern, city-based open-world game can be a daunting task. However, Ubisoft innovatively refreshes this genre in Watch Dogs 2 by integrating hacking, game invasions reminiscent of Dark Souls, and a sharper, more resonant social and political narrative. Watch Dogs 2 delivers these in a condensed, yet remarkably authentic depiction of San Francisco.
The narrative, centered around the main character Marcus and the eccentric hacker group DedSec, provides a more amiable and engaging backdrop compared to the first installment of the game. Watch Dogs 2 seizes the opportunity to have fun with its core hacking mechanic, which is utterly entertaining. The game's world is your playground where you can hack anything – smartphones, traffic lights, vehicles, security cameras – spicing up the gameplay with action-packed sequences, variety, and an unexpected dash of humor. The sheer joy of hacking a parked car and turning it into a bowling ball for unsuspecting security guards is unbeatable.
Apart from the main storyline, which features several remarkable missions, exploring San Francisco stands as the game's highlight. With a high-quality soundtrack, a detailed replica of the Bay Area, and the power to hack traffic for clear roads at your fingertips, Watch Dogs 2 ensures an immersive gaming experience.
Halo Infinite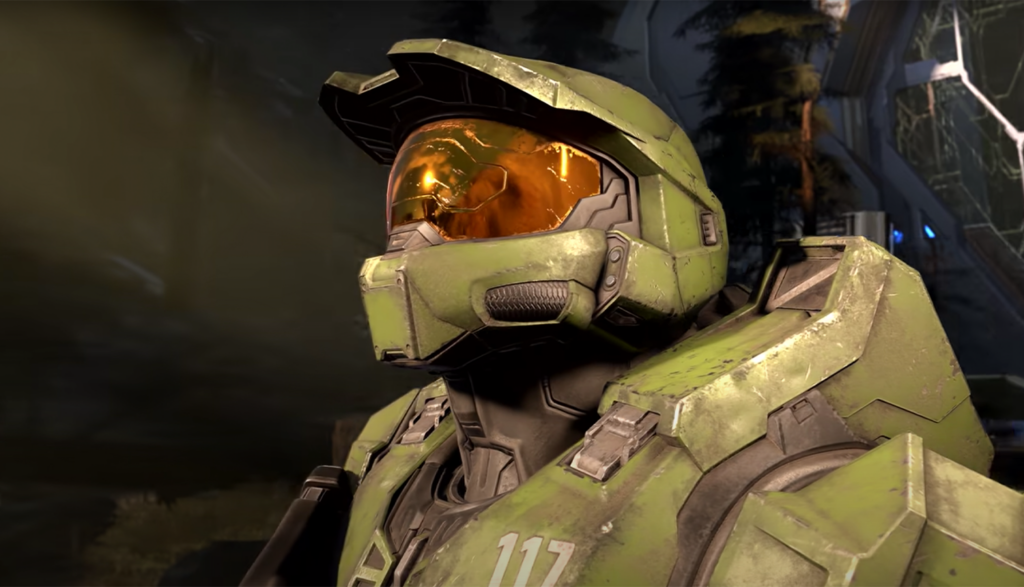 With Halo Infinite, the transition into the immersive world of open-ended gaming has been accomplished with remarkable finesse. It manages to evoke the best aspects of its precursor, Halo: Combat Evolved, while simultaneously presenting a fresh and unique experience for players who have been part of this universe for a long time. The new grappling hook feature ushers you into the unexplored reaches of Zeta Halo, broadening your strategic options and inviting you to investigate this stunning landscape.
The good news for solo gamers is that an internet connection isn't necessary to embark on the campaign, making Halo Infinite a fantastic option for offline gaming. Halo Infinite expands the gaming experience by incorporating collectibles, although they are not overly abundant, and many are clearly marked on the in-game map.
The only real treasure hunt you'll engage in is for the infamous Halo Infinite skulls – a feature that seasoned Halo players should be intimately familiar with, as they are a recurring theme in all games in the series. After completing the captivating campaign, you're free to dive headfirst into the exhilarating world of Halo Infinite's multiplayer.
Batman: Arkham Knight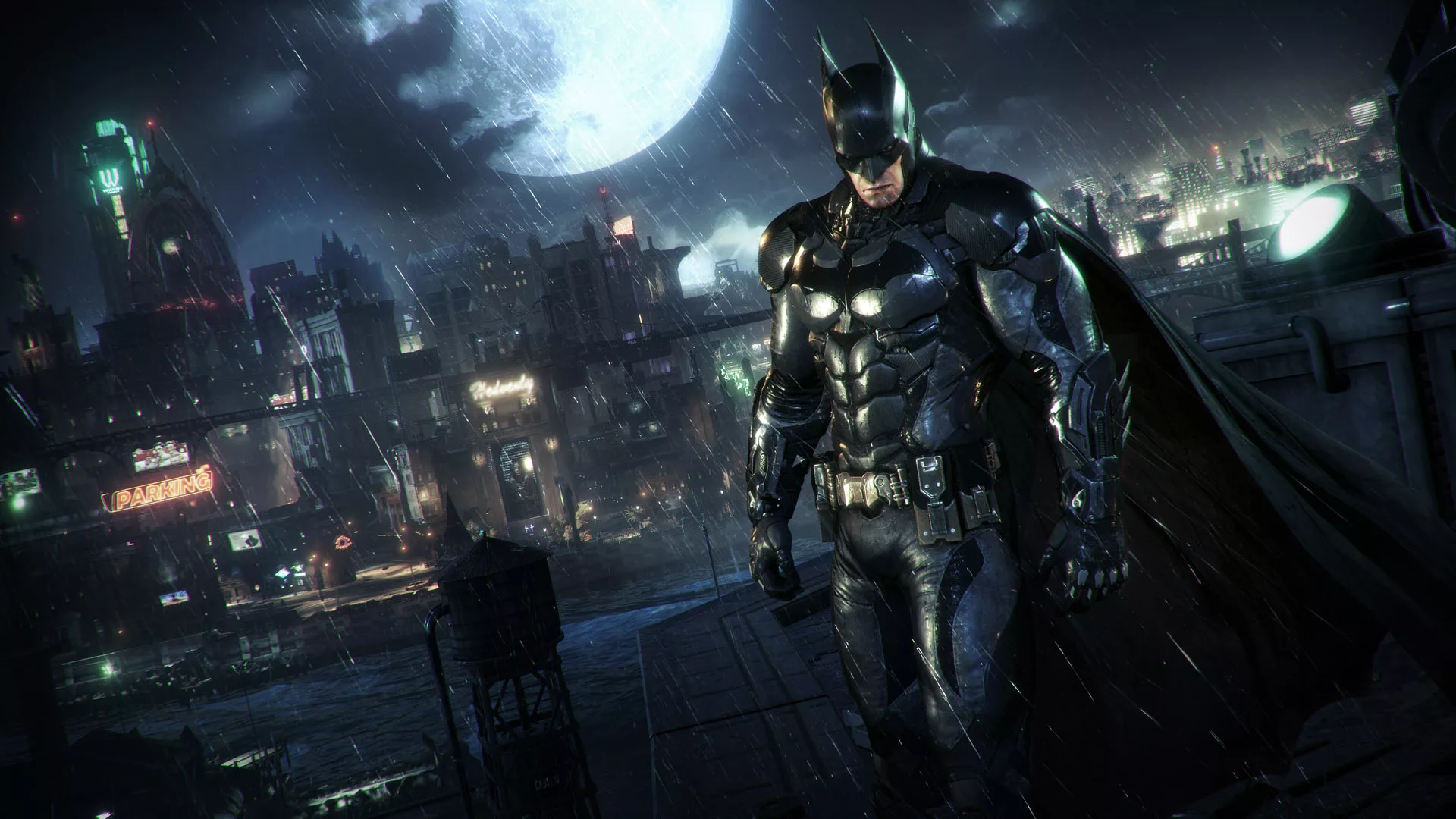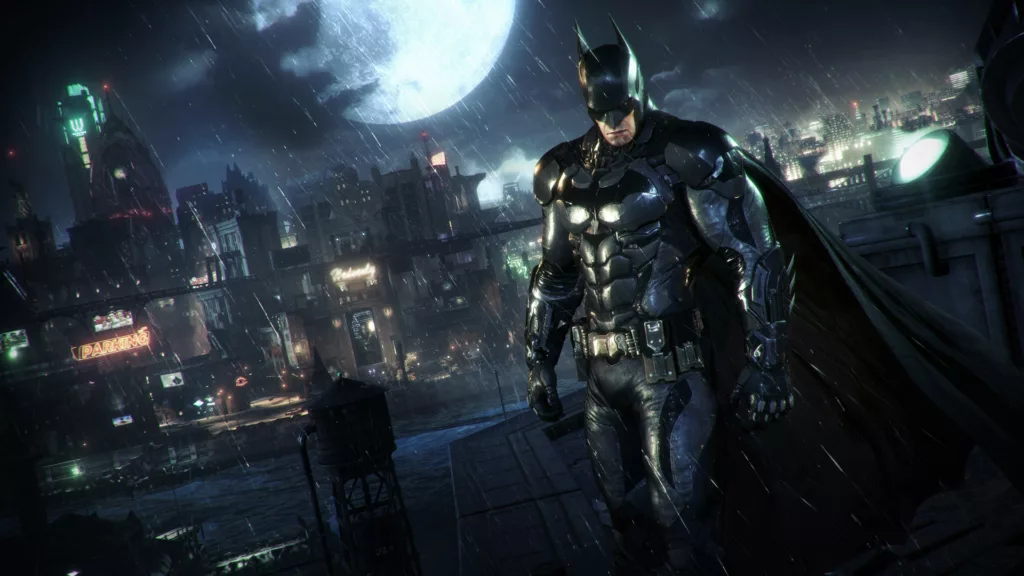 The age-old adage "Always be yourself, unless you can be Batman" is most apt for fans of open-world gaming. In its third and final journey into the world of Gotham City, Rocksteady presents a near-flawless recreation of Batman's realm. While it may be a smaller sandbox compared to other open-world games, its intricacy and generous sprinkling of fan-oriented content make it an unmissable superhero adventure. Each corner of Gotham City teems with attention-grabbing elements, ranging from sinister murders and unique encounters to puzzling riddles and gangs of troublemakers waiting to be dealt with.
The city's environment is richly interactive, featuring details like billboards that warrant a second look after Scarecrow's hallucinogenic influence. Navigating Gotham is a delight, whether you're gliding from the rooftops with Batman's grapple or careening through the city streets in the Batmobile. While the storyline might not surpass those of the other Arkham games, Arkham Knight's gameplay, stunning visuals, and exhaustive open world make it one of the finest Batman games. For die-hard DC fans, the abundance of hidden easter eggs guarantees endless entertainment and exploration.
Days Gone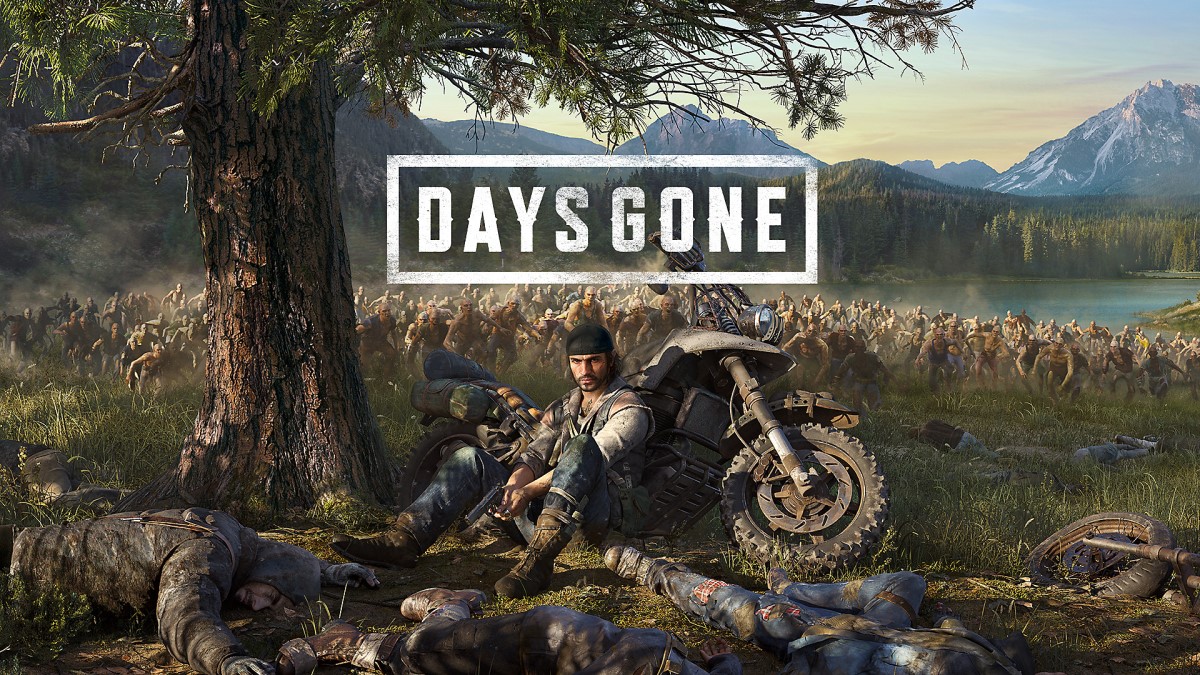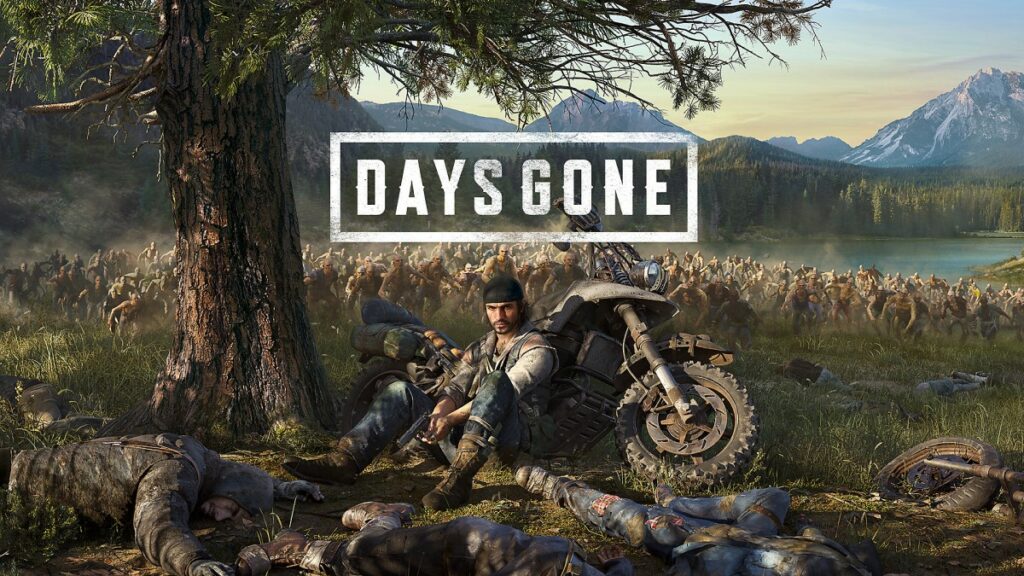 Initially only accessible to PlayStation players, Days Gone has now crossed over into the realm of PC gaming, complete with a myriad of improvements and enhancements that offer the optimum playing experience. Mount your motorbike and ride across the stunning landscapes of the Pacific Northwest.
Days Gone is a diligently constructed open-world escapade, which is elevated into a unique spectacle by its phenomenal horde fights, grand ambition, and characters imbued with warmth and depth. One minor hiccup to this otherwise immersive gaming experience is the mandatory stealth missions which, if not executed with utmost care, could lead to instant failure.
The diverse missions further bolster the allure of its extensive open world, ranging from conquering forts, exploring a research facility, to rescuing locals captured by the sinister Ripper cult. With its introduction on PC, Days Gone has begun experiencing the creativity of the modding community. These mods range from reducing the speed of zombies to a classic cinematic shuffle or even revamping the game's aesthetics to resemble Zack Snyder's reinterpretation of Dawn of the Dead. Whether you're a newcomer or a returning player curious about the evolving modding scene, Days Gone certainly earns its place on this list, inviting PC gamers to truly appreciate its allure.
Forza Horizon 5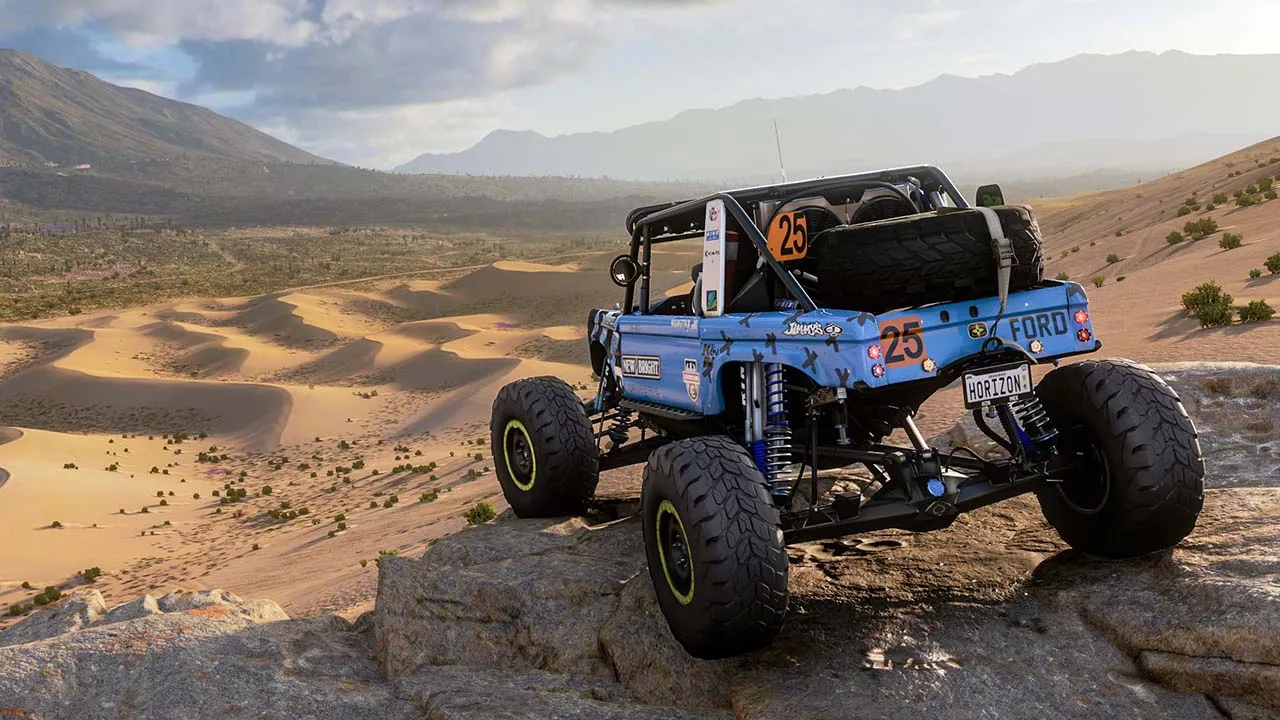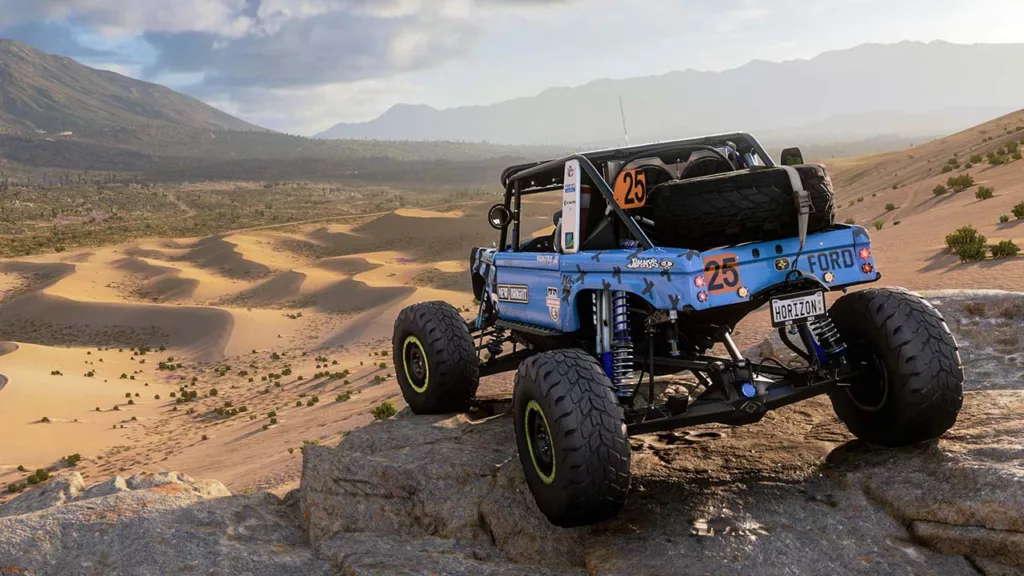 As open-world racing games become increasingly popular, it takes a standout game to rise above the competition. Following in the tire tracks of its predecessor, Forza Horizon 5 encapsulates the thrill of motor racing, but this time set against the visually stunning backdrop of Mexico. Whether you're tearing down a volcanic slope or maneuvering through a lush jungle, Forza Horizon 5 merges the adrenaline of arcade racing with an open world that competes with the best on this list.
Metal Gear Solid 5: The Phantom Pain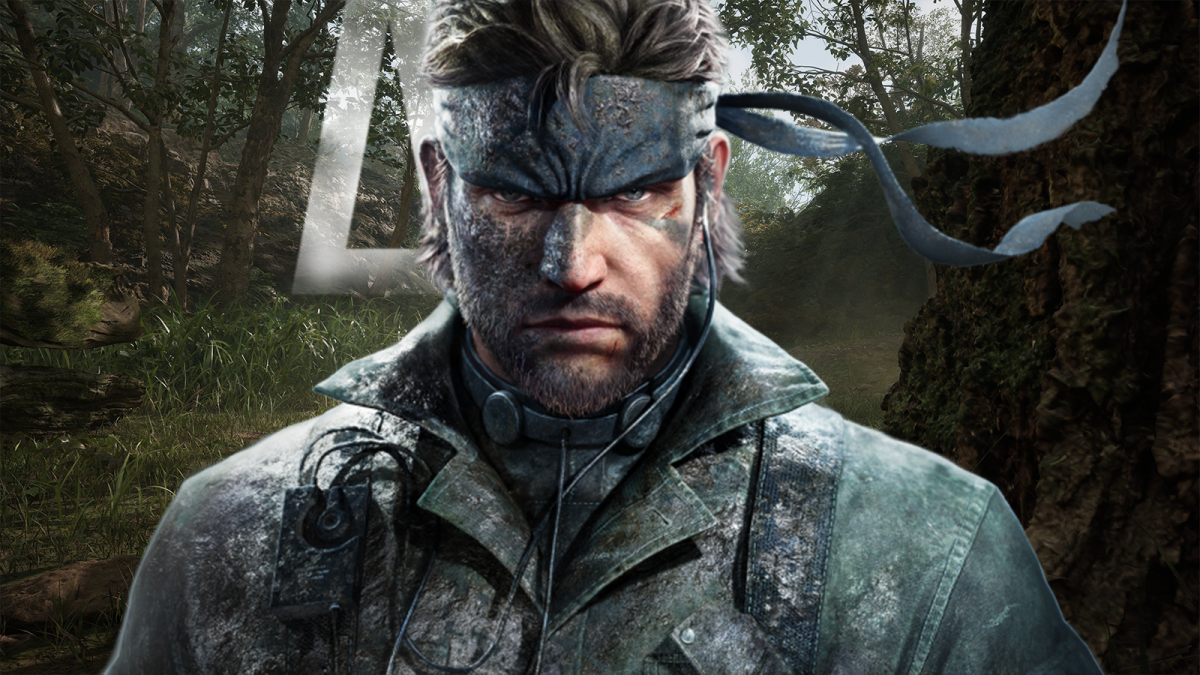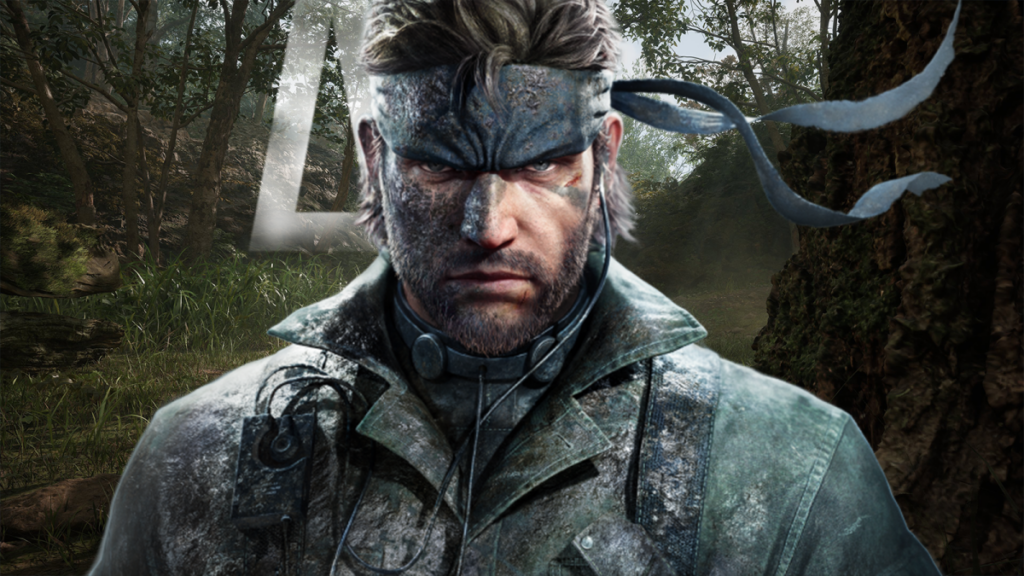 Metal Gear Solid V earns a prestigious spot on this list for a couple of reasons. Firstly, it's the inaugural game of the Metal Gear Solid series to venture into PC gaming. Secondly, it's the only open-world iteration in the MGS collection, excluding Survive. Despite initial skepticism surrounding the shift in genre, Metal Gear Solid V proved itself as one of the most immersive, entertaining, and gratifying open-world games ever created.
MGS V, a game set in the throes of war, provides an abundance of content – easily offering a couple of hundred missions to keep you occupied. The stealth systems are expertly crafted, with numerous elements blending seamlessly like a well-oiled machine. Factors like lighting, cover, stance, and noise are all crucial elements you need to manage. If you happen to raise any suspicion, the vigilant guards can communicate through walkie-talkies or even request backup from other bases.
The open world setting further enhances these stealth mechanics by broadening the scope of the game. You can scout outposts from a distance and strategize your plan of attack, with the game allowing complete freedom to execute your tactics – no matter how outrageous they may seem.
Minecraft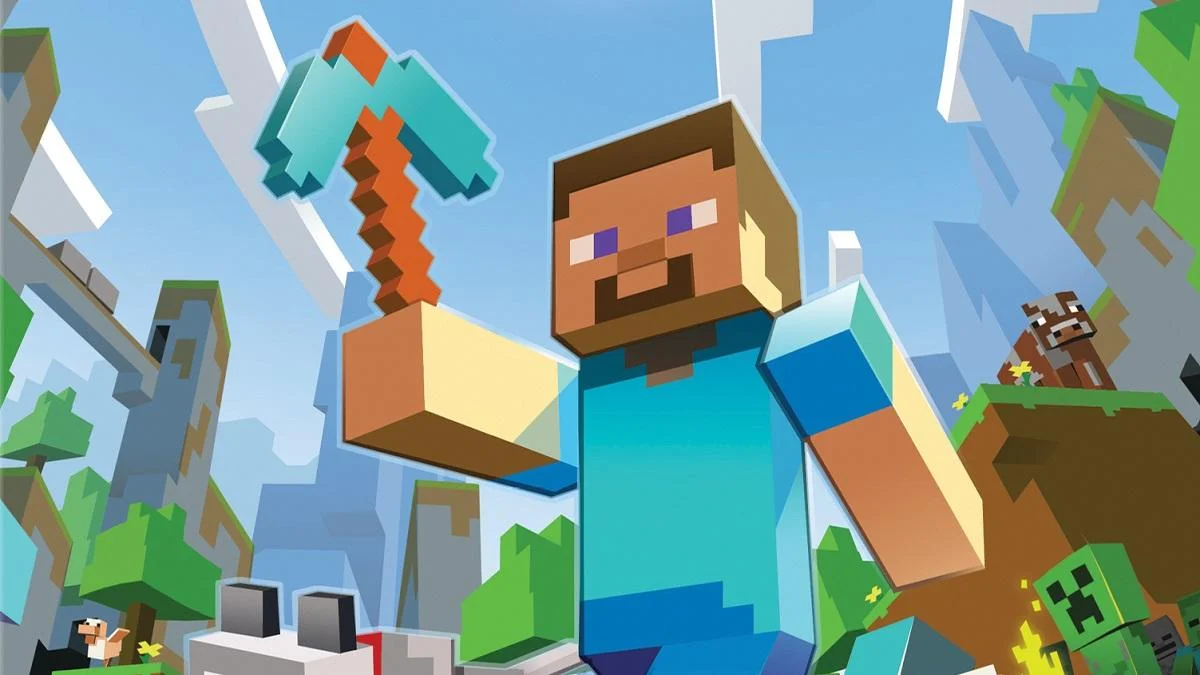 Minecraft, while technically classified as a sandbox game, indisputably fits into the category of open-world gaming. Embark on a grand adventure where you can punch trees, delve into the depths of mountains, and test your skills at evading deadly lava. The vastness of Minecraft is a testament to the power of exploration. The only boundary in this game is your imagination, evidenced by the players who have crafted entire cities, functioning computers, towering statues, and so much more within this pixelated landscape.
While there are a variety of achievements to strive for, providing some structure, you can equally play without any particular goal, solely driven by curiosity and creativity. When the ordinary world begins to feel monotonous, venture into the Nether, opening up a new domain for your next fortress. With two extensive open-world environments at your fingertips, Minecraft offers unparalleled value!
Genshin Impact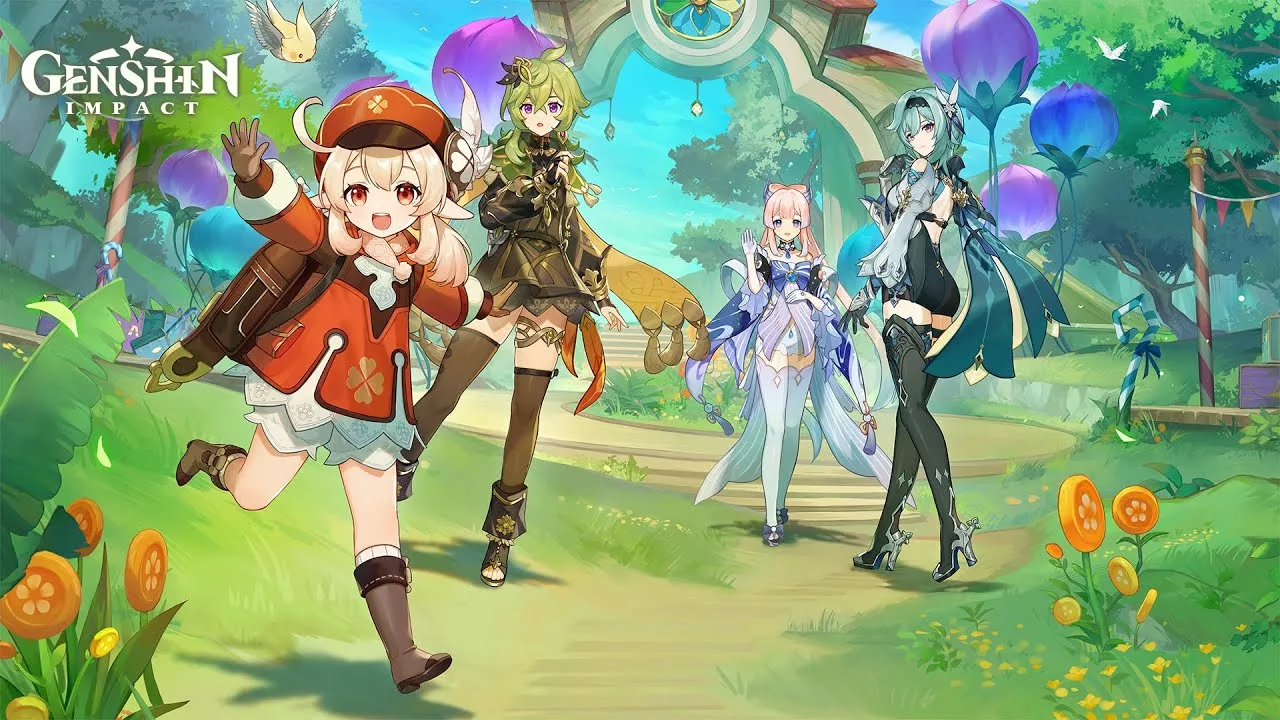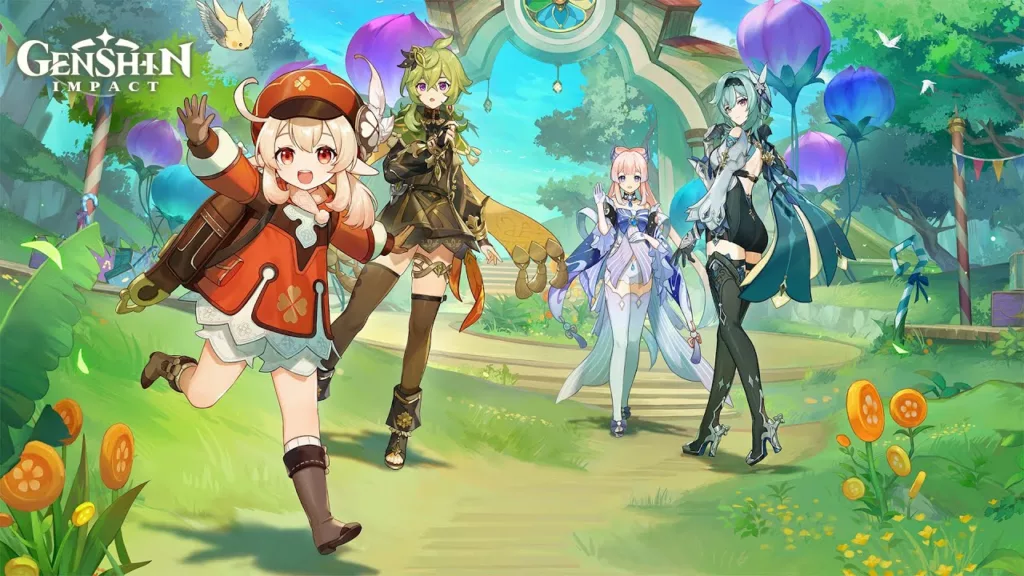 Upon its release in 2020, Genshin Impact was immediately compared to The Legend of Zelda: Breath of the Wild, one of the greatest open-world games ever made. This comparison is a compliment to the game's unique and compelling world design. Unlike Zelda, which remains exclusive to the Nintendo Switch, Genshin Impact extends its reach to PC gamers, presenting a beautiful world inspired by Studio Ghibli for players to navigate at their own pace, without any cost.
In this captivating world, you have a wealth of activities to engage in. From unraveling an extensive storyline (which, by the way, can be completed without spending a penny) to collecting loot, cooking food, crafting weapons, and unlocking a diverse cast of characters through its gacha mechanics. This game lets you explore additional parts of the world and can be enjoyed with your friends – it's the cherry on top of an already appealing cake.
Elden Ring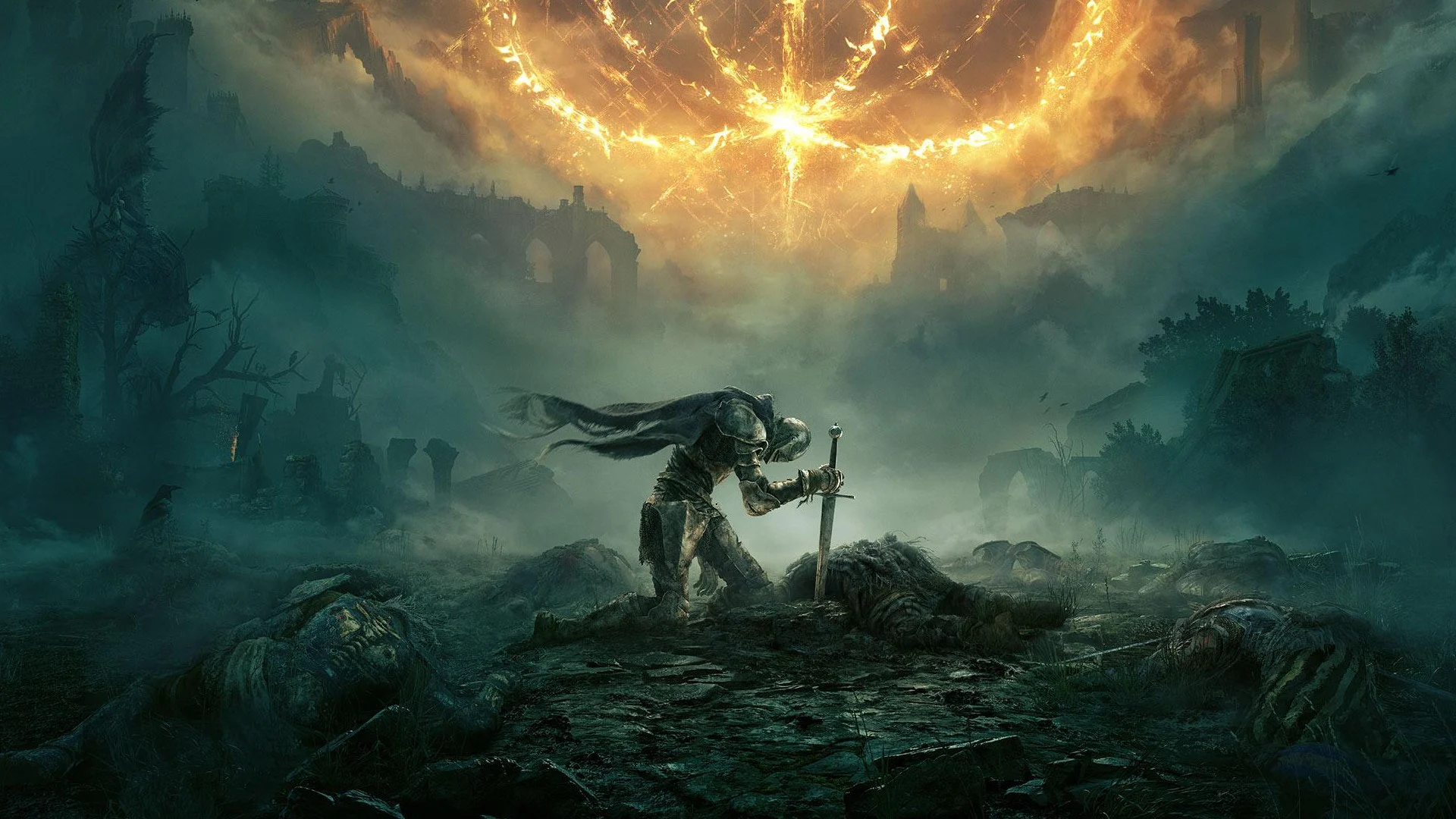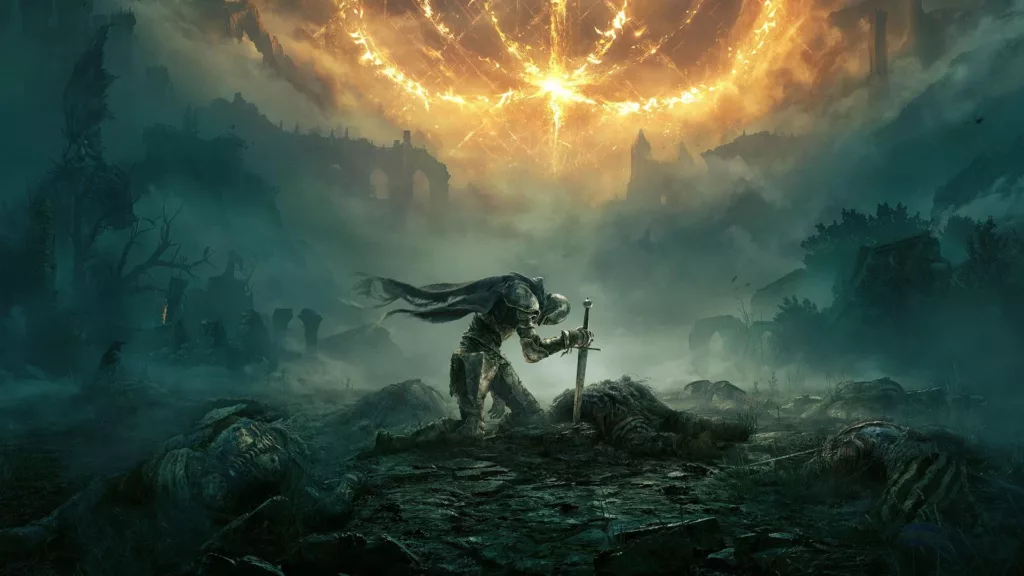 One of Elden Ring's major strengths as an open-world game is the veil of mystery that covers nearly every aspect of it. The best open-world games are ones that make you wonder 'what lies beyond that horizon?', and Elden Ring excels at this. Unlike games with repetitive mechanics like tower climbing and enemy base clearing, Elden Ring maintains a sense of intrigue and anticipation, where each new location presents as much of a threat as it does an opportunity for discovery.
Elden Ring's open-world design departs from FromSoftware's typical linear game design, making it more accessible. However, this doesn't mean it's easier – bosses remain challenging, and high-level areas can defeat you within seconds. But the freedom to explore at your own pace, leveling up leisurely and adapting to challenges, alleviates the grind associated with more linear games, such as the Dark Souls series. So embark on this journey, ready to face the unknown and the unexpected.
Marvel's Spider-Man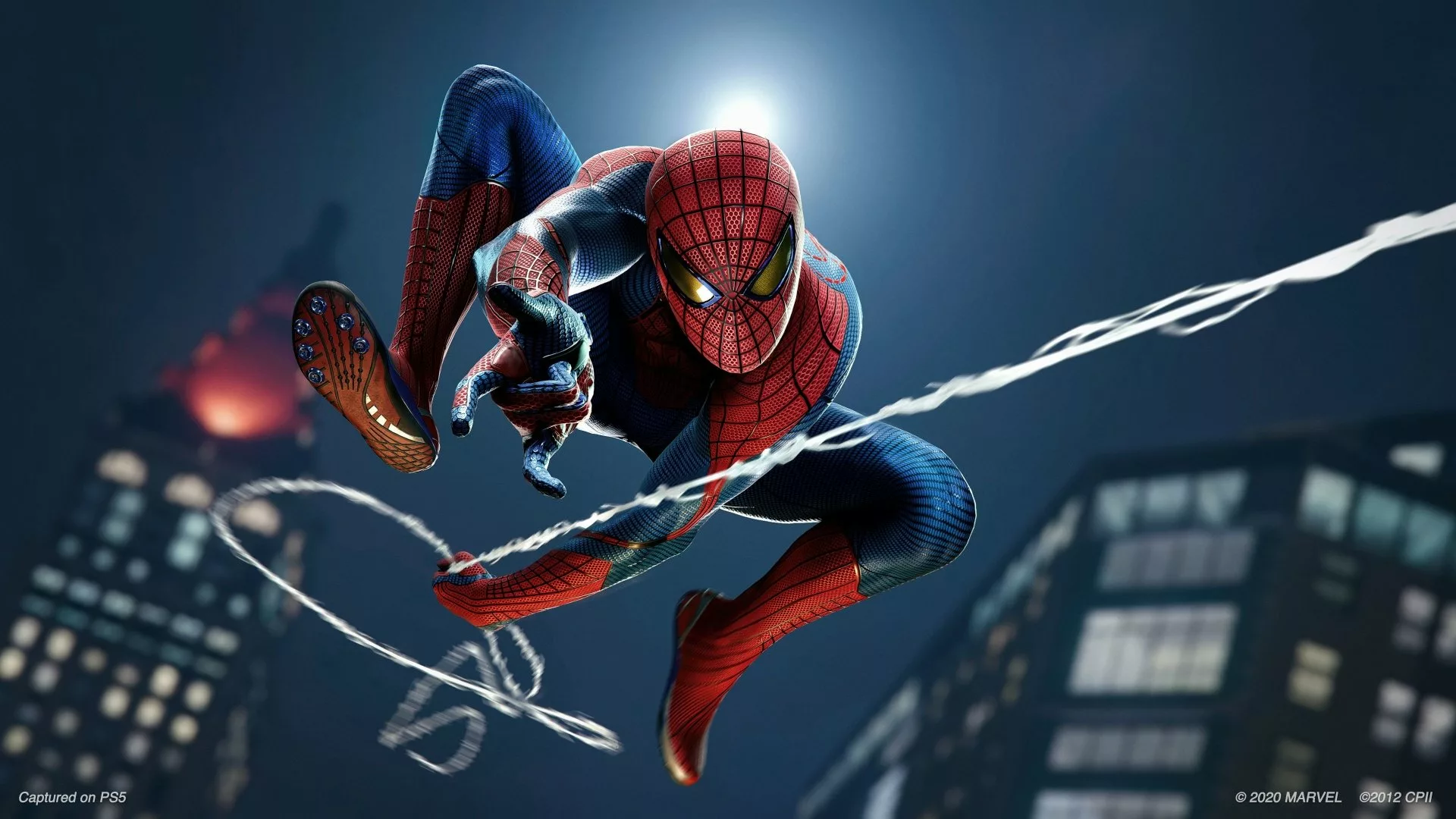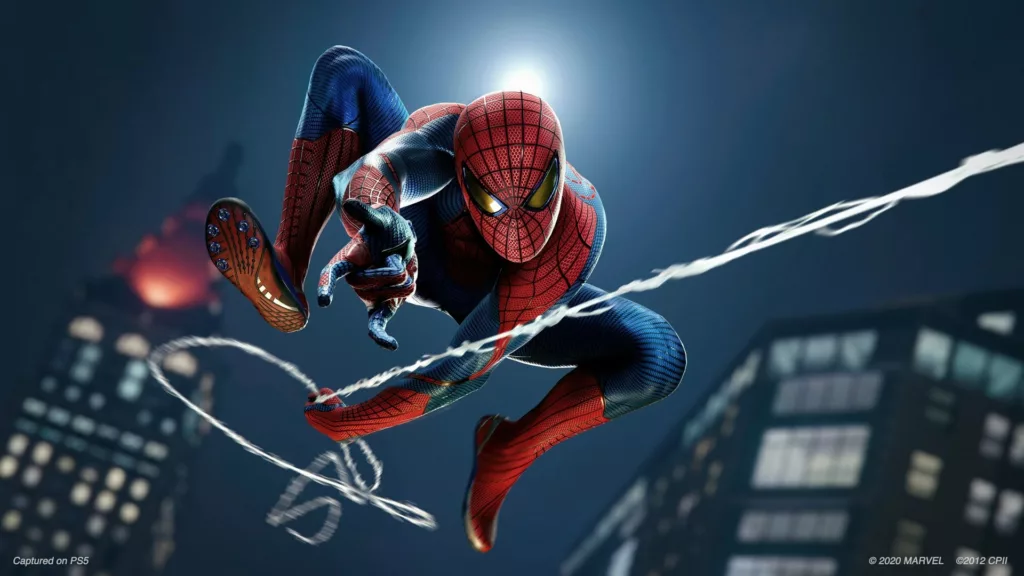 Marvel's Spider-Man served as a breath of fresh air in the realm of superhero games when it first launched on the PS4, subsequently enhanced with a patch for the PS5. Insomniac's thrilling adventure immerses us in a stunningly authentic recreation of New York, complete with a landscape teeming with exhilarating side quests and other intriguing activities, all interspersed with a memorable narrative.
A worthy mention is the follow-up title, Spider-Man: Miles Morales, which unfolds within the same expansive open world. This subsequent chapter, though more concise, is just as captivating, successfully continuing the narrative while providing an immersive experience that is absolutely worth exploring.
Fallout 4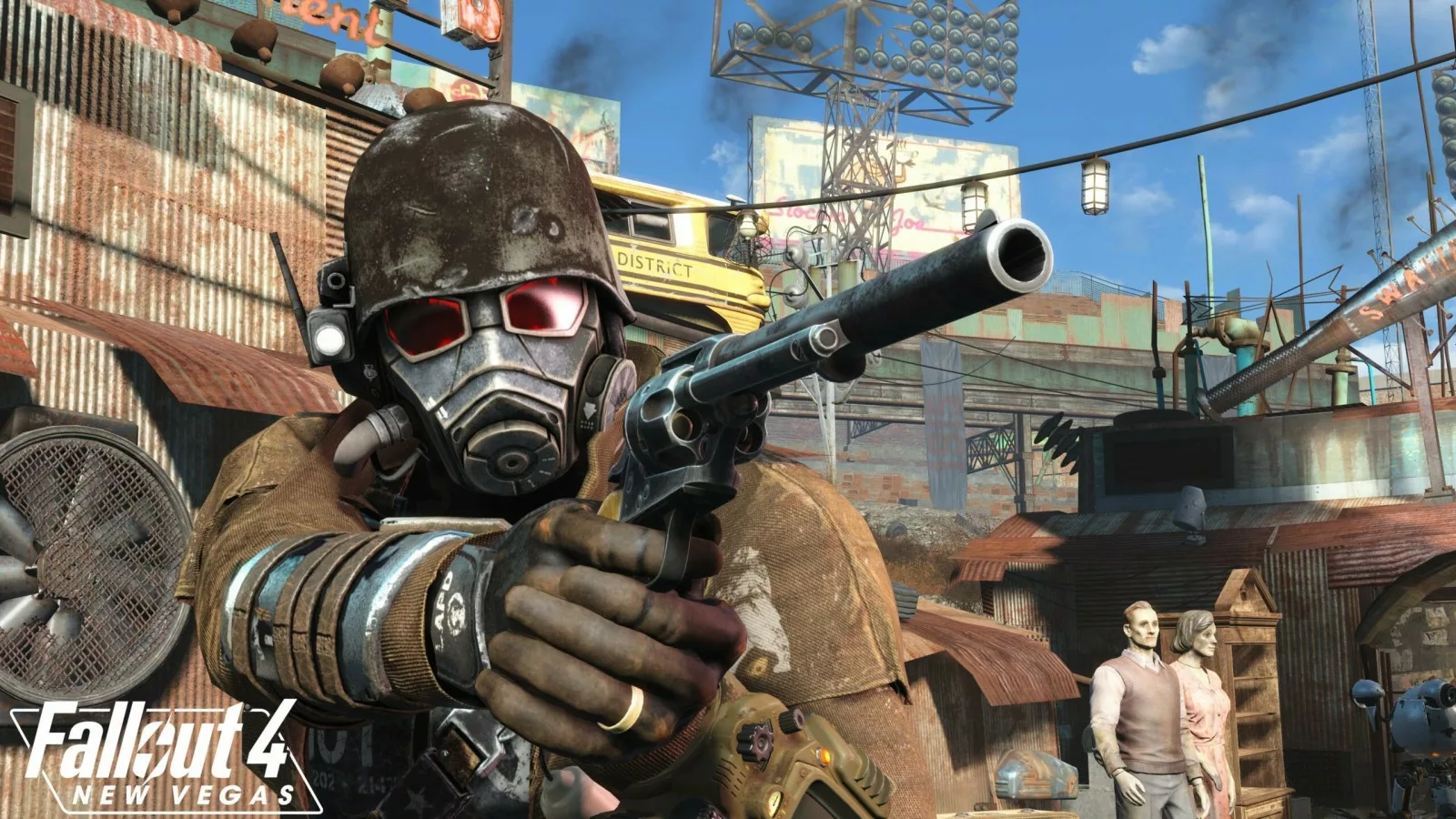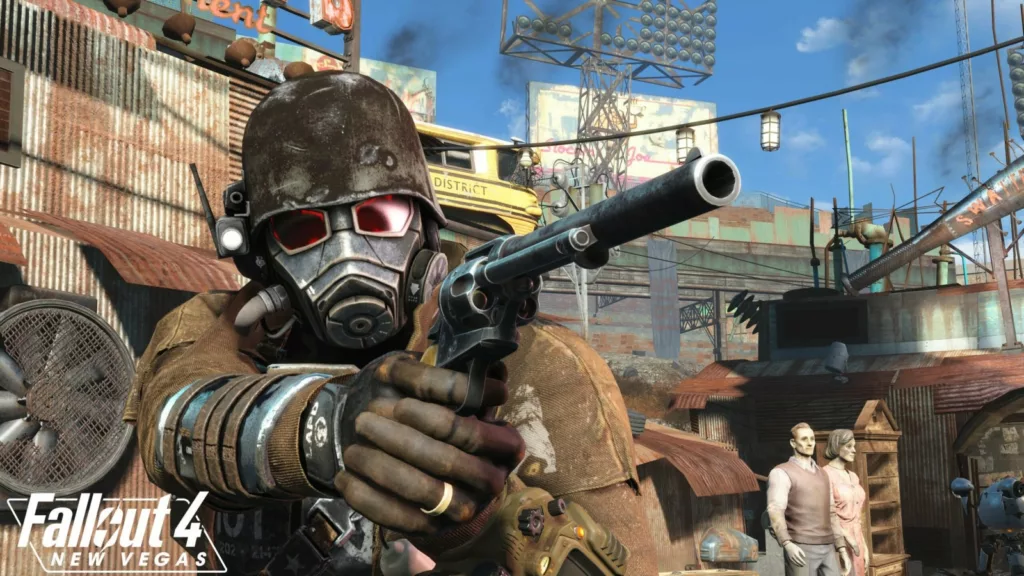 Fallout 4 is a game where you can invest countless hours, journeying across post-apocalyptic terrains, unearthing hidden resources, and constructing a secure base to weather an unpredictable future. The retro-futuristic landscape of Boston, Massachusetts, is a wasteland teeming with thrilling adventures, unforgettable characters, and a myriad of locales that you may not even cover during a playthrough lasting a hundred hours or more.
Whether you're fighting through mutant-infested streets in downtown Boston, daring to traverse the intensely irradiated Glowing Sea, or embarking on an eerie tour of the Salem Witch Museum, Fallout 4's vast open world never ceases to engage and thrill. If you're about to don your hazmat suit and venture into this vast wasteland, be sure to consult our beginner's guide to Fallout 4, or our guides to the best Fallout 4 mods and Fallout 4 console commands to tailor your experience further.
Ghost of Tsushima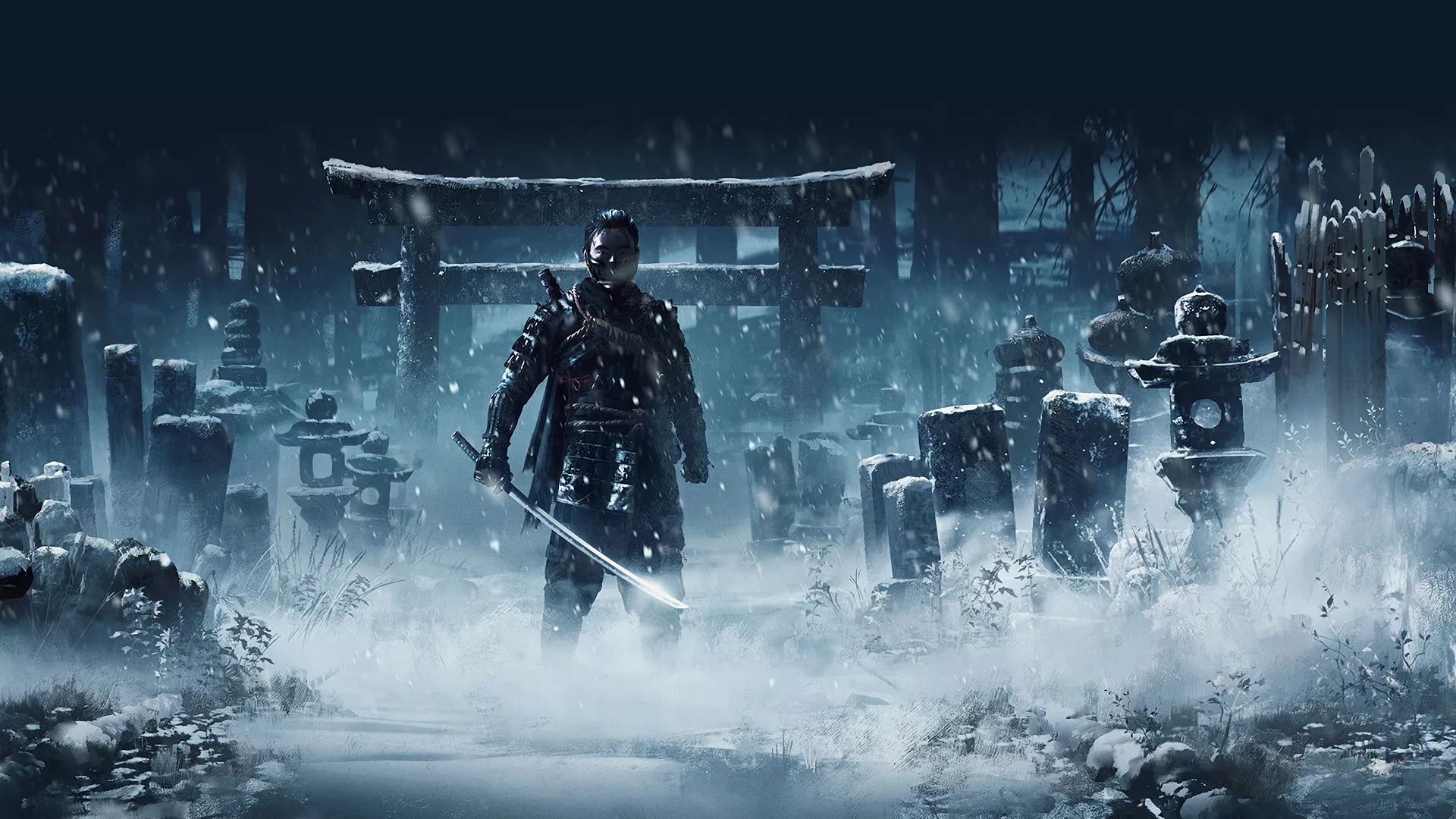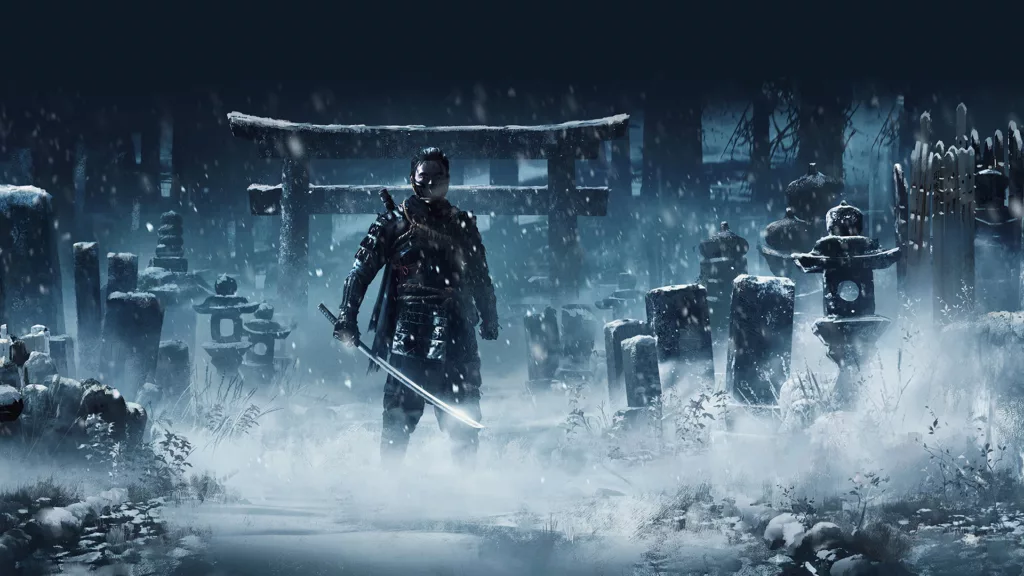 Though it might seem unexpected to find a game steeped in samurai culture, brimming with sword fights, blood, and violence on a list of top open-world games, Ghost of Tsushima by Sucker Punch is a surprise package. Beyond the heated combat, this game offers a surprisingly serene experience.
Compose soulful haikus as you gaze upon a tranquil lake, reflect on your father's passing while soaking in a hot spring, follow a playful fox through the wilderness to a concealed shrine, or merely investigate the source of a distant plume of smoke. A minimalistic user interface, waypoints guided by flitting yellow birds, and wind direction contribute to one of the most unique, organic open-world experiences to date.
Coupled with its gripping story and compelling combat mechanics, Ghost of Tsushima is a title you definitely don't want to miss.
Saints Row 4
Saints Row series stands as an outlandish yet delightful alternative to the conventional contemporary open-world games. Volition developers took the blueprint established by Grand Theft Auto 3 and amped up the level of sheer absurdity. Saints Row 2 and 3 already offered plenty of unconventional fun with wacky missions, such as diving into traffic for insurance money, but Saints Row IV upped the ante by introducing superpowers.
Although the cityscape of Steelport remains largely unchanged from the previous iteration, the ability to leap over tall structures in a single bound or dash faster than a speeding bullet adds an entirely new layer of enjoyment. You'll soon realize that mundane transportation like cars and helicopters, or even firearms, become redundant – why bother when you can sprint up to an adversary at breakneck speed and launch them off the map? This superpower feature sets Saints Row IV distinctly apart from its primary influences and firmly places it amongst the most enjoyable open-world games.
Couple this with an extraterrestrial invasion storyline, an array of bizarrely engaging missions, and the audacious fact that you're assuming the role of the President of the United States – it's easy to comprehend how this eccentric game has acquired a devoted following.
Grand Theft Auto 5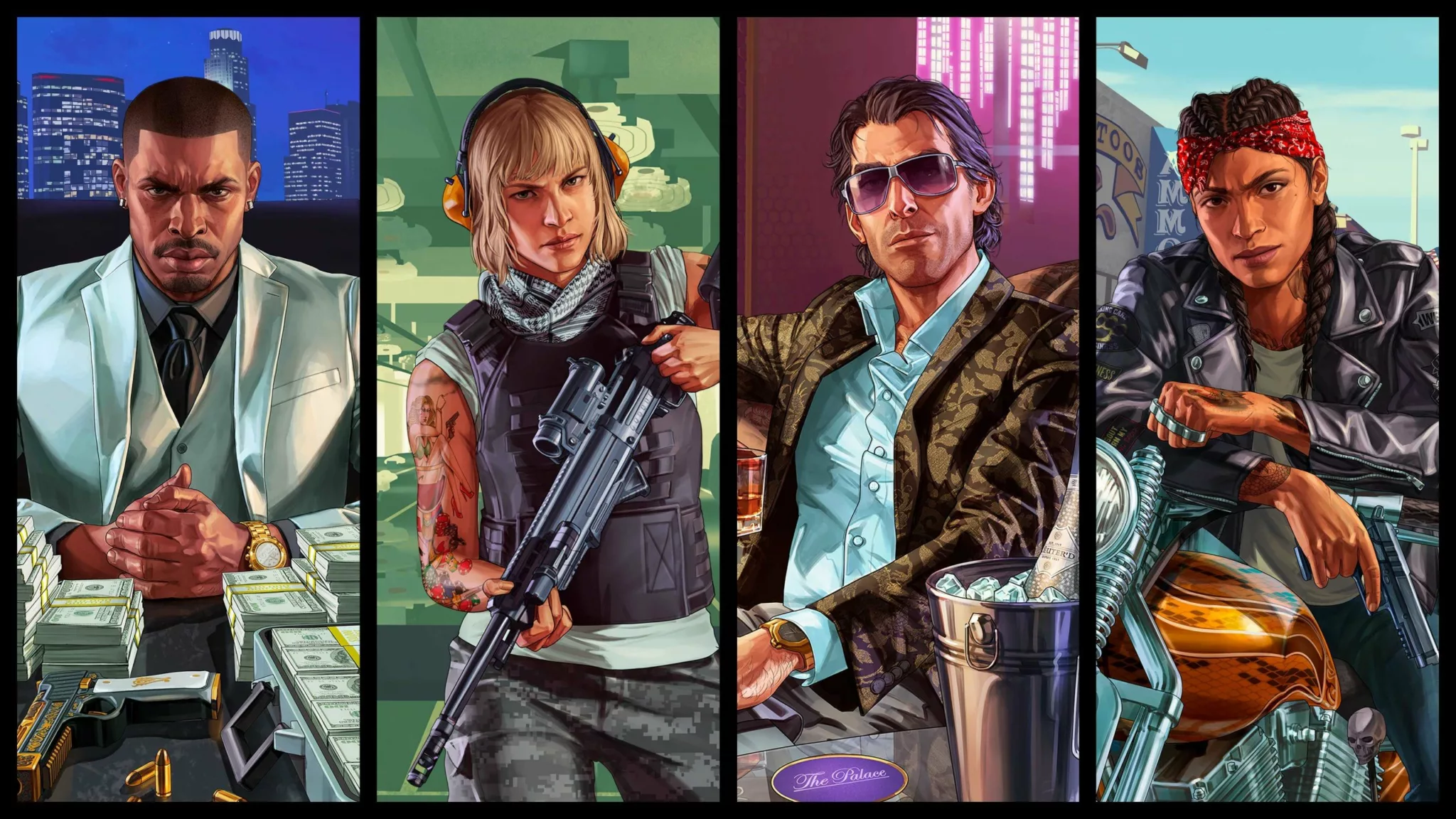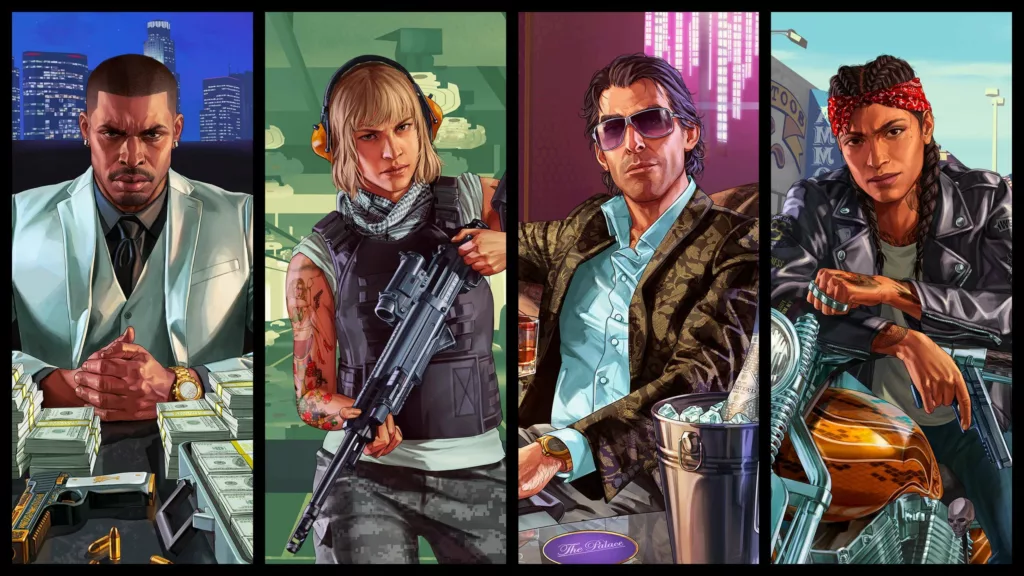 Let's be honest, it would be a shock if Grand Theft Auto 5 didn't make the list of the best open-world games. Its presence here is as expected as its staggering success in the entertainment industry. Be it speeding through the twisting streets, exploring the adult nightlife, skydiving, combating sharks, pursuing a serial killer, engaging in high-speed police chases, or indulging in wanton destruction, GTA 5 is a complex weave of criminal endeavors and limitless potential.
Every inch of the world is brimming with interactive NPCs, enticing missions, and a range of hilarious antics. This immersive environment will engulf you, chew you up, spit you out, and yet, leave you craving for more.
The Elder Scrolls 5: Skyrim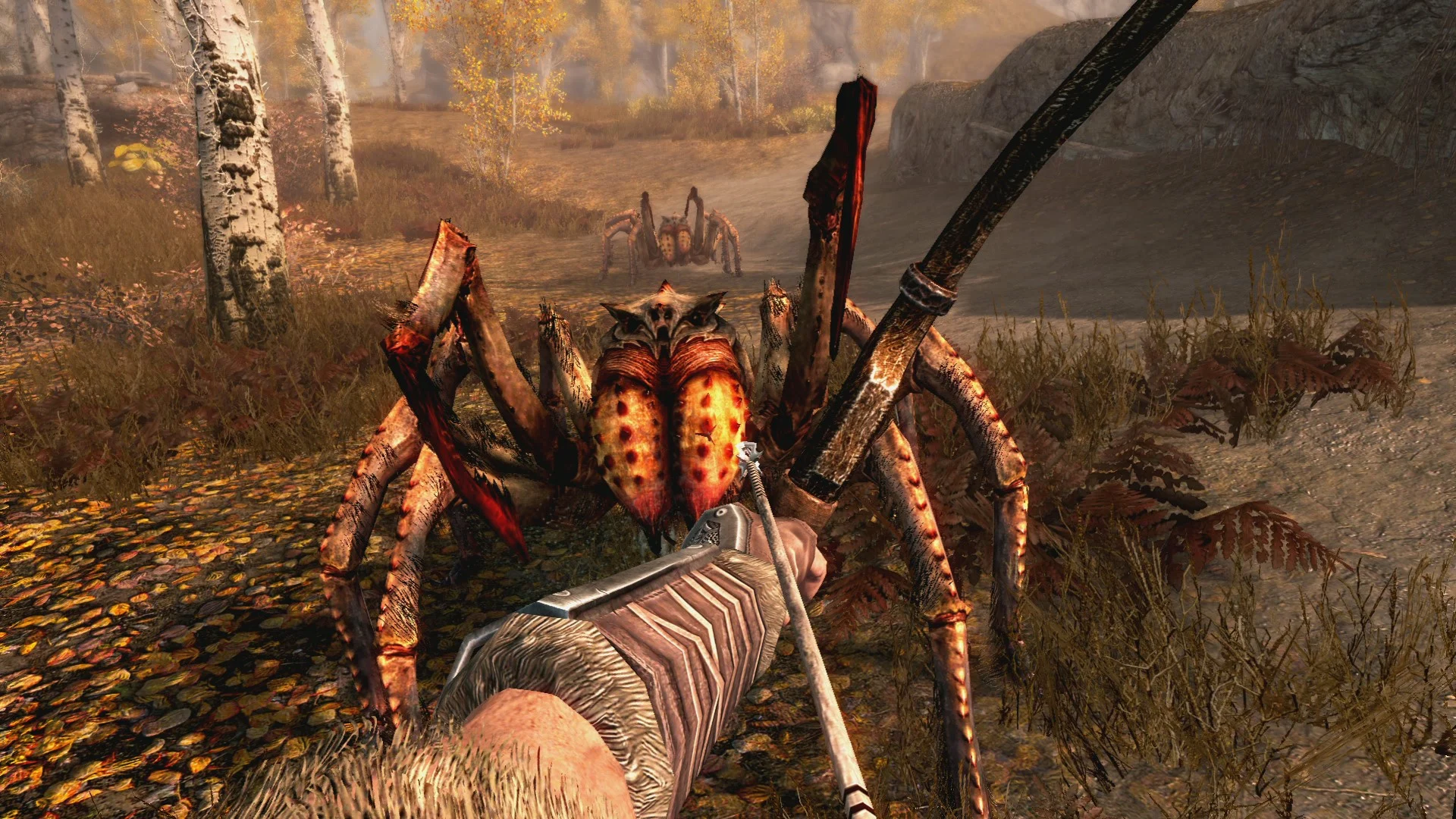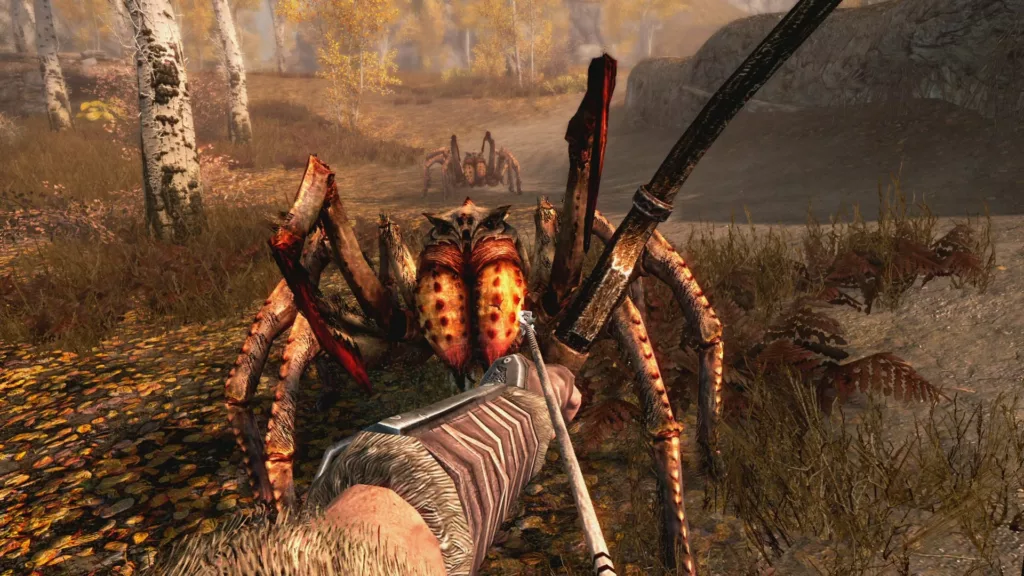 Skyrim may not boast the best gameplay, narrative, or side quests in the open-world genre, and it might not even have the largest map or most stunning locations, particularly compared to other games launched during the 2010s. However, when it comes to deciding the best open-world game ever, Skyrim invariably comes to mind.
While "popular" might be a more appropriate descriptor, it doesn't quite do justice to the unique brilliance of this game. Despite being outpaced in several areas, Skyrim stands out as one of the most comprehensive open-world projects in gaming history. Even a decade after its release, Skyrim maintains an impressive player base on Steam, which is quite an achievement for a single-player RPG.
The Witcher 3: Wild Hunt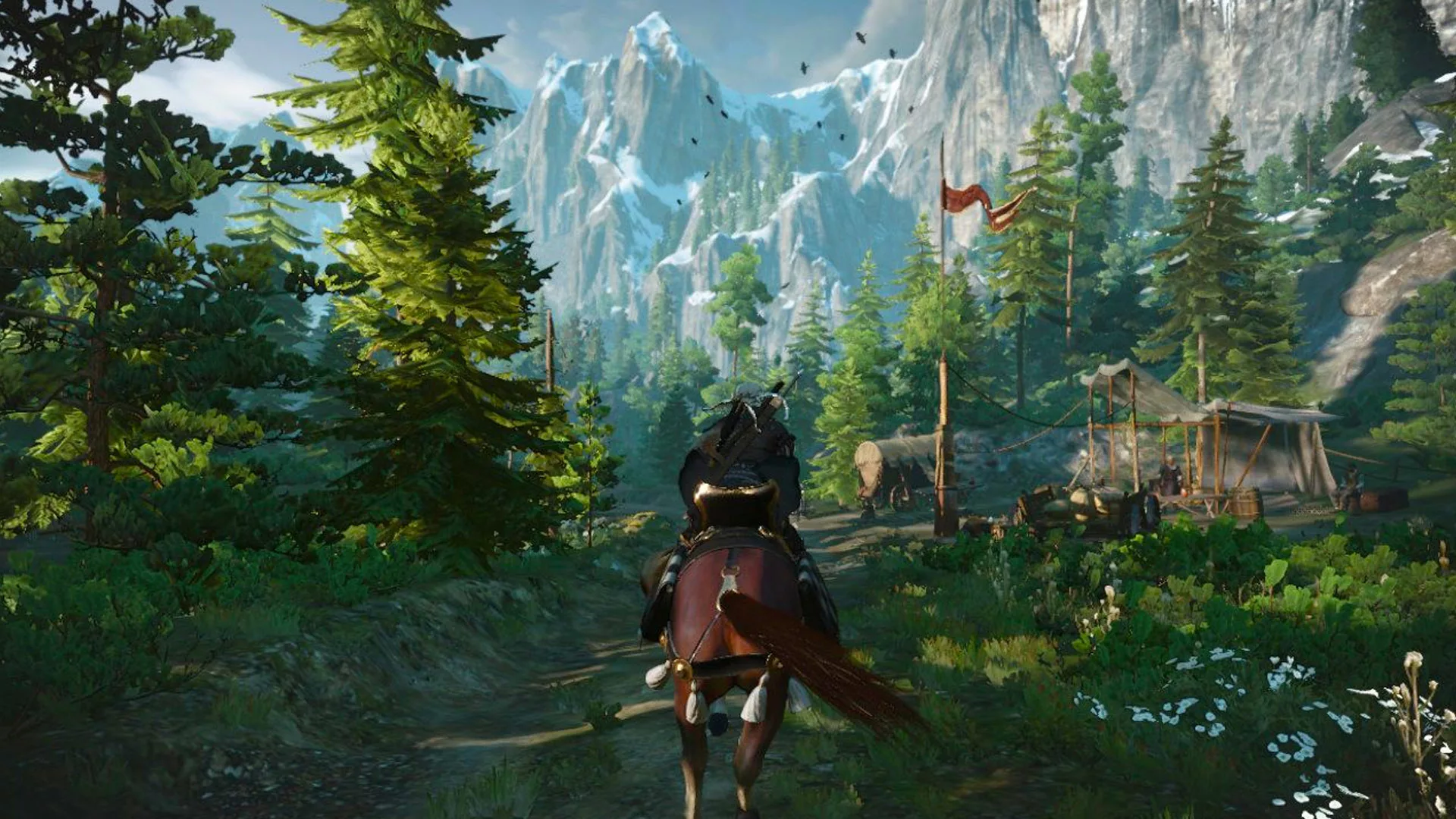 Geralt, the central character in The Witcher 3, is far from flawless. And, the world he navigates is equally as imperfect. War has left deep scars across the land, with brutal creatures no longer restricted to the darkness, victimizing innocent civilians. Even amongst such chaos, some try to maintain their hidden identities in this human-ruled landscape. It's this turbulence and disorder that makes The Witcher 3 the go-to open-world game of our time.
The game's uniquely broken world means that there's always something for Geralt to do (mostly in exchange for gold). Whether it's assisting villagers with monster problems on dusty country roads, negotiating with a good-hearted poltergeist in a city, or unraveling the many mysterious question marks scattered across the map – there's always an adventure awaiting. The imperfect universe of The Witcher 3 makes for a perfectly engrossing game, setting an incredibly high standard for future open-world games.
The Legend of Zelda: Tears of the Kingdom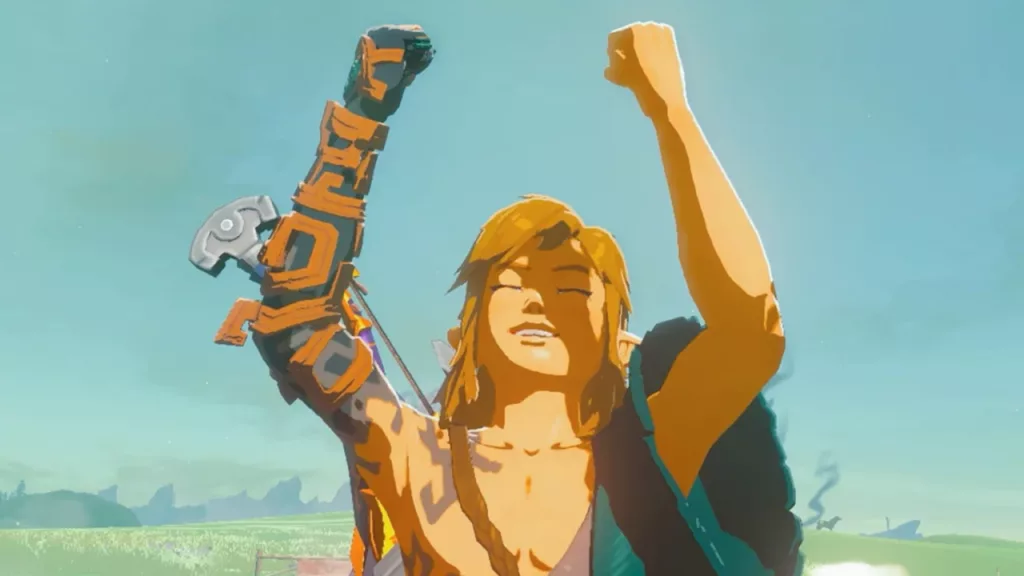 The Legend of Zelda: Tears of the Kingdom edges out its predecessor as the superior open-world game. It boasts a larger landscape, but more importantly, it enables more creative gameplay within the expansive confines of Hyrule. The game offers an impressive open-world that's partly a playground for your inventive exploits and part dense tapestry of quests, secrets, and lore to uncover.
It marks a significant evolution from Breath of the Wild, amping up all the elements that players loved about the first game. Tears of the Kingdom is a testament to the advancement of open-world games and an absolute delight to experience.
Red Dead Redemption 2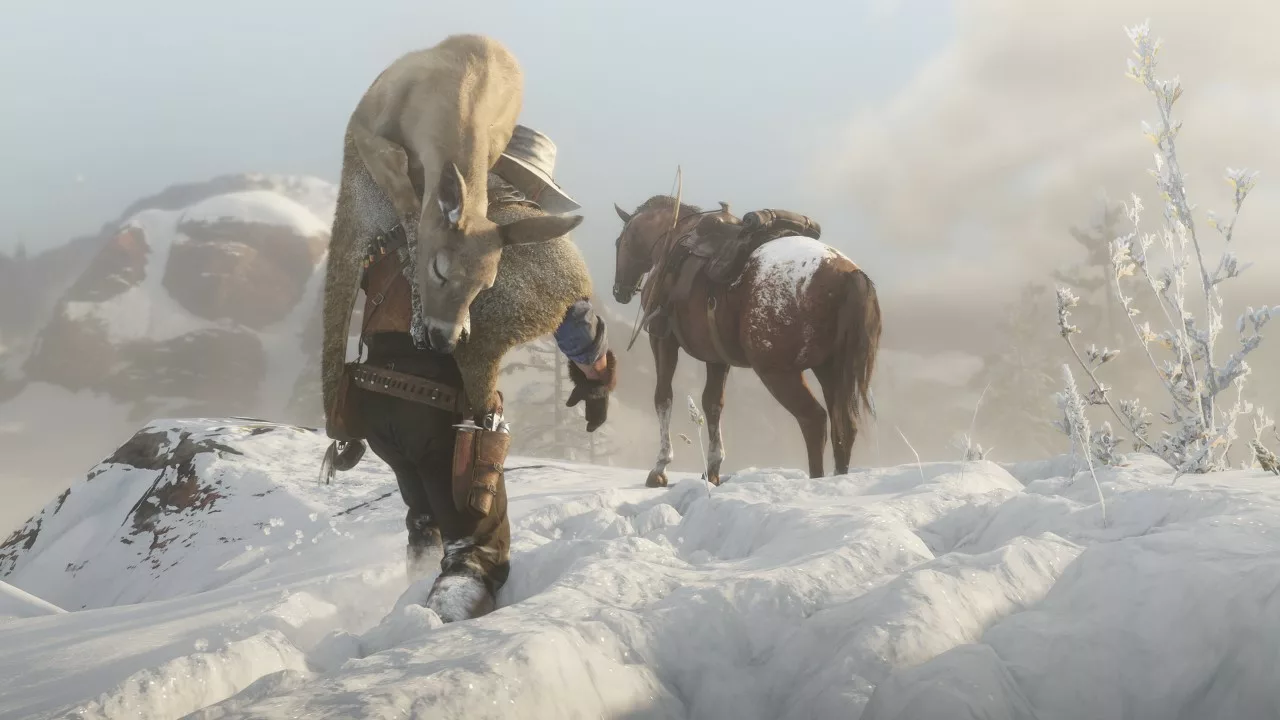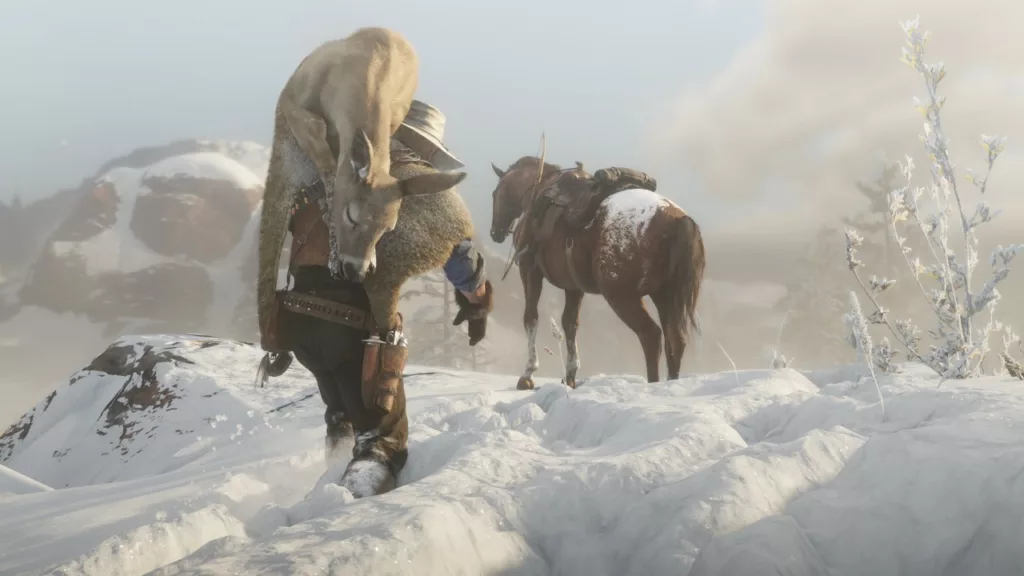 Whether your goal is to hunt, aid Dutch in realizing his dreams, or simply acquire the most elaborate attire in all of America, Red Dead Redemption 2 offers an extensive range of activities to immerse yourself in from the moment you set foot in its world.
The game's narrative revolves around Dutch Van Der Linde's desperate attempts to keep his gang afloat, all while battling his own ego, observed closely by his loyal companion, Arthur Morgan. Set during the gradual end of the outlaw era as civilization creeps into the Wild West, the game offers numerous opportunities for you to help (or rob) an array of interesting characters.
Each region is so exquisitely detailed that it's overwhelming to absorb. From hunting dinosaur bones to solving a murder mystery, and even encountering the infamous Red Dead Redemption 2 vampire, the game offers unparalleled diversity in activities. Its broad array of choices and things to do makes it one of the best open-world games you can play at this moment. So, what are you waiting for, partner? Dive in!