The opioid epidemic has devastated communities across America over the past few decades. A key driver of this crisis was the pain medication OxyContin, aggressively promoted and distributed by Purdue Pharma. Their misleading marketing spurred the overprescription of what turned out to be an extremely addictive drug. Many films and shows have aimed to chronicle this public health emergency, including the recent miniseries Painkiller on Netflix.
Created by Micah Fitzerman-Blue and Noah Harpster and directed by Peter Berg, Painkiller offers a dramatized take on the rise of OxyContin and the far-reaching impact of Purdue Pharma's greed. It attempts to humanize the tragedy through both fictional narratives and real testimonies of those affected. The tone blends offbeat stylistic flourishes with the gravity of the subject matter.
While covering similar ground to other opioid-focused works, Painkiller employs surrealism and a mix of tones to try to bring a fresh vantage point. However, this approach has proven divisive among critics and audiences. Some appreciate the new perspective, while others feel it trivializes the human toll. As America continues to grapple with the ongoing opioid epidemic, Painkiller provides another angle from which to view this crisis.
The Interwoven Stories of Those Impacted by OxyContin
Painkiller follows several key figures whose lives intersect with the rise of OxyContin. The central character is Edie Flowers, an investigator for the U.S. Attorney's office played by Uzo Aduba. Edie stumbles upon evidence of OxyContin's growing abuse while looking into medical malpractice. She makes it her mission to hold Purdue Pharma and the Sackler family accountable.
Another main character is Glen Kryger, a mechanic brought to life empathetically by Taylor Kitsch. Glen suffers a serious injury at work, leading to an OxyContin prescription for his recovery. Though assured it's not habit-forming, Glen slowly becomes dependent on the medication. Unable to function normally without it, his life spirals as he loses his job, family, and dignity. Glen represents the average person manipulated by Purdue's deceptive marketing.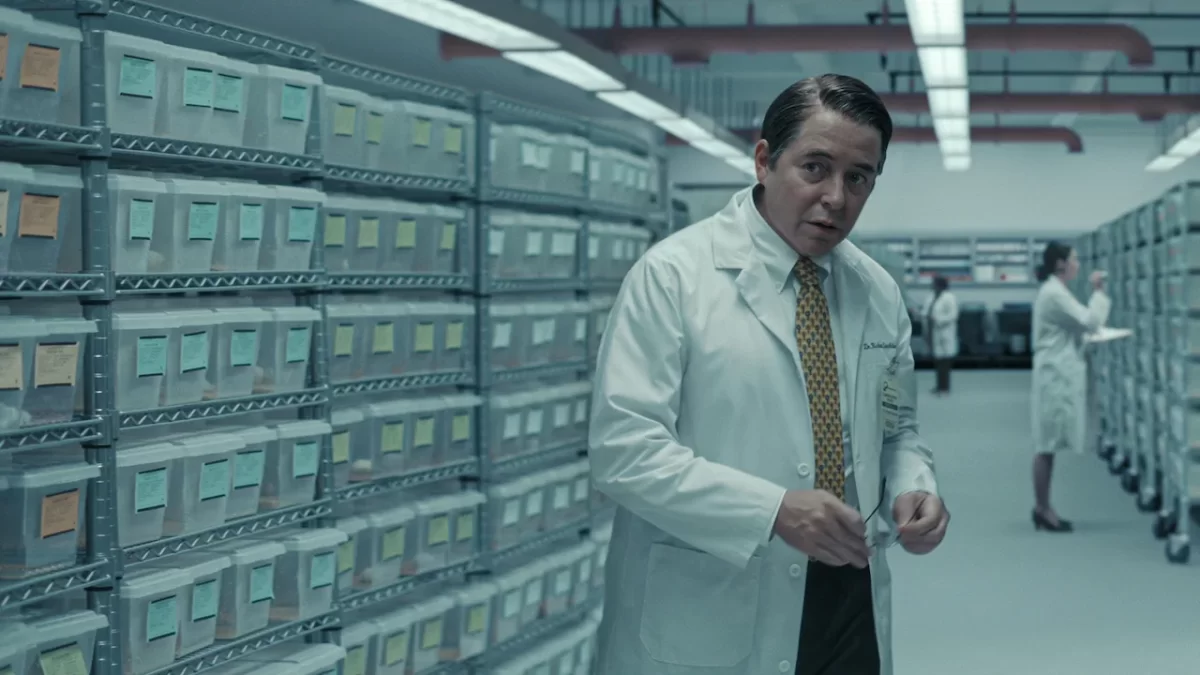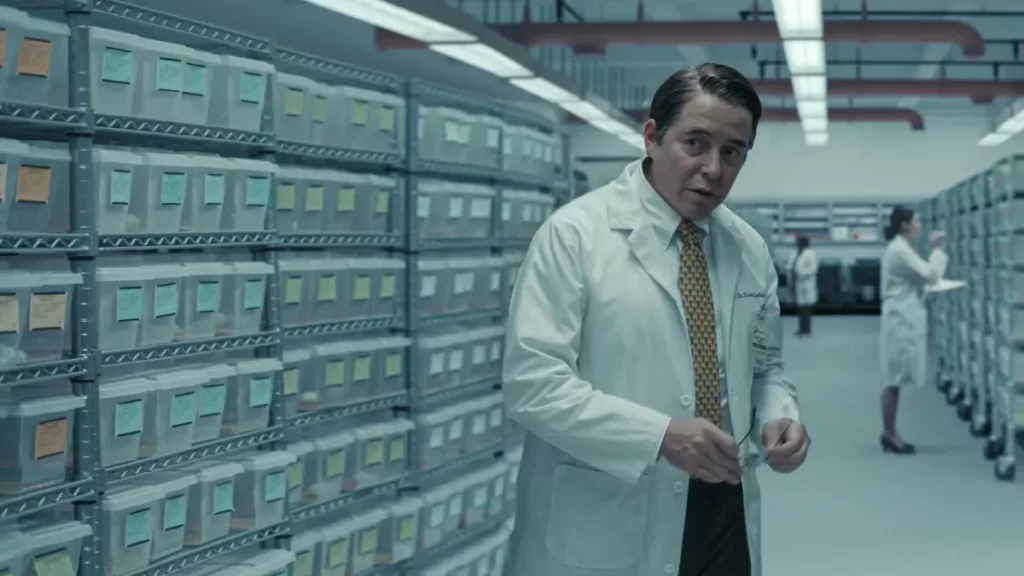 New Purdue sales rep Shannon Schaeffer, played by West Duchovny, is an idealistic college graduate lured by the lucrative potential of promoting OxyContin. Under the mentorship of a ruthless higher-up, Shannon adopts ethically dubious tactics to convince doctors to prescribe more OxyContin at higher doses. Though initially seduced by the money and perks, Shannon grows increasingly troubled by the human wreckage caused by the drug.
Matthew Broderick takes on the role of Richard Sackler, the Purdue Pharma executive behind OxyContin's massive success. Driven by profits and family legacy, Richard oversees shady marketing schemes to misrepresent OxyContin as low-risk. He remains coldly removed from the pain caused by OxyContin despite confronting evidence from people like Edie.
As Edie pursues justice for OxyContin's victims, Shannon experiences the predatory corporate sales culture firsthand, and Glen suffers the harrowing consequences of addiction, their tales powerfully converge. Their perspectives collectively reinforce the staggering human cost inflicted by Richard Sackler's blind pursuit of money by any means necessary. Though fictionalized, their fates illuminate the very real damage enabled by Purdue Pharma's deception.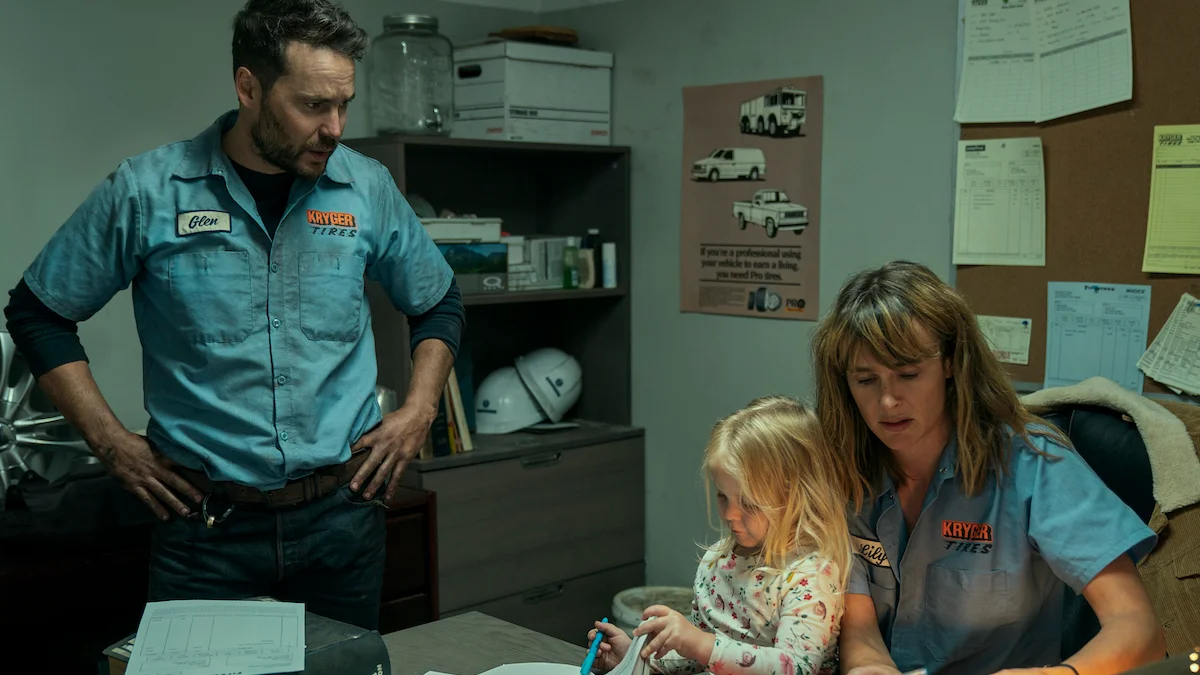 Painkiller's Surrealism – Fresh Perspective or Trivialization?
Painkiller employs various surreal and offbeat filmmaking techniques that distinguish it from more straightforward depictions of the opioid crisis. Fantasy sequences, odd music cues, stylized editing, and tonal shifts between drama and dark comedy characterize the show's unconventional style. Director Peter Berg incorporates surrealism through transitions like Richard Sackler dancing alone in his mansion and flashy montages that disrupt the sober narrative.
This experimental approach is a marked contrast to the restrained realism of many opioid projects like Hulu's Dopesick. While Dopesick maintains an earnest, melancholic tone throughout, Painkiller aims for a more dynamic emotional range, juxtaposing weighty subject matter with periodic moments of absurdity.
Does It Work?
This surreal tone has proven controversial among reviewers. Some praise it as an innovative way to make an oft-told story feel fresh. By incorporating imaginative narrative devices and stylistic flourishes, Painkiller strives to engage audiences numbed by previous opioid content. The creators seem intent on avoiding a repetitive Public Service Announcement-style tone.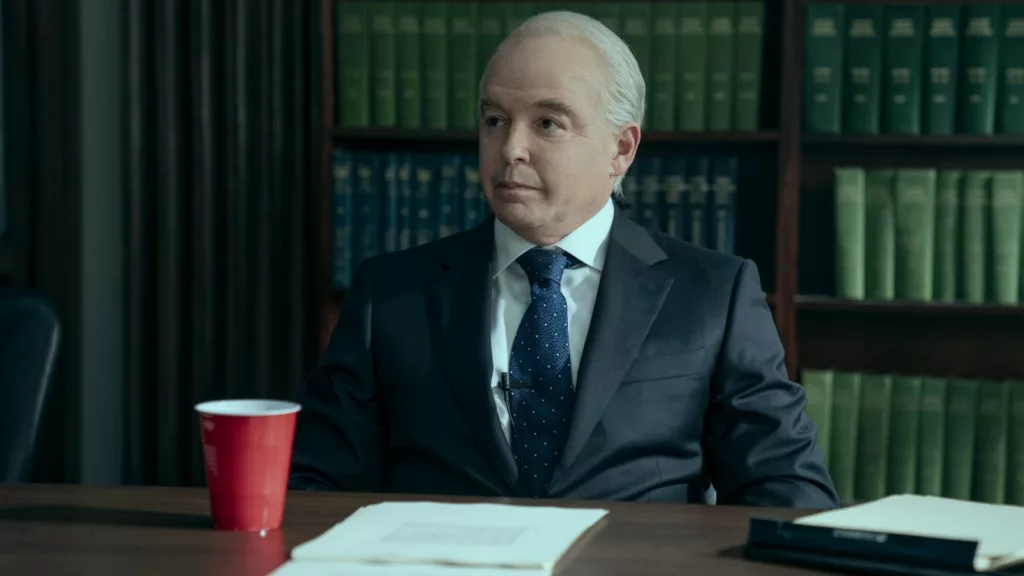 However, other critics argue this artsy sensibility trivializes real loss for the sake of standing out. They contend the bizarre comedic touches and showy directing undermine Painkiller's gravity. Unlike documentaries which honor victims' experiences, this fictionalized account manipulates emotions and injects surreal entertainment.
Walking a Fine Line
Painkiller walks a fine line between enlightening and exploiting. While creative liberties can help attract viewers, the creators bear responsibility in telling this sensitive true story. Great care must be taken not to treat real people's suffering as fodder for flashy filmmaking or tonal experiments.
There are merits to both sides of this debate. FRESH SENTENCE HERE. The surreal approach may turn some off, while others appreciate the attempt to reinvent a familiar narrative. The ultimate question is one of respect – does the unusual tone serve the truth, or distract from it? The creators took a risk in deviating from convention – it likely succeeds for some audiences and fails for others. But it provokes necessary discussion about balancing creativity with compassion when portraying a crisis still impacting millions.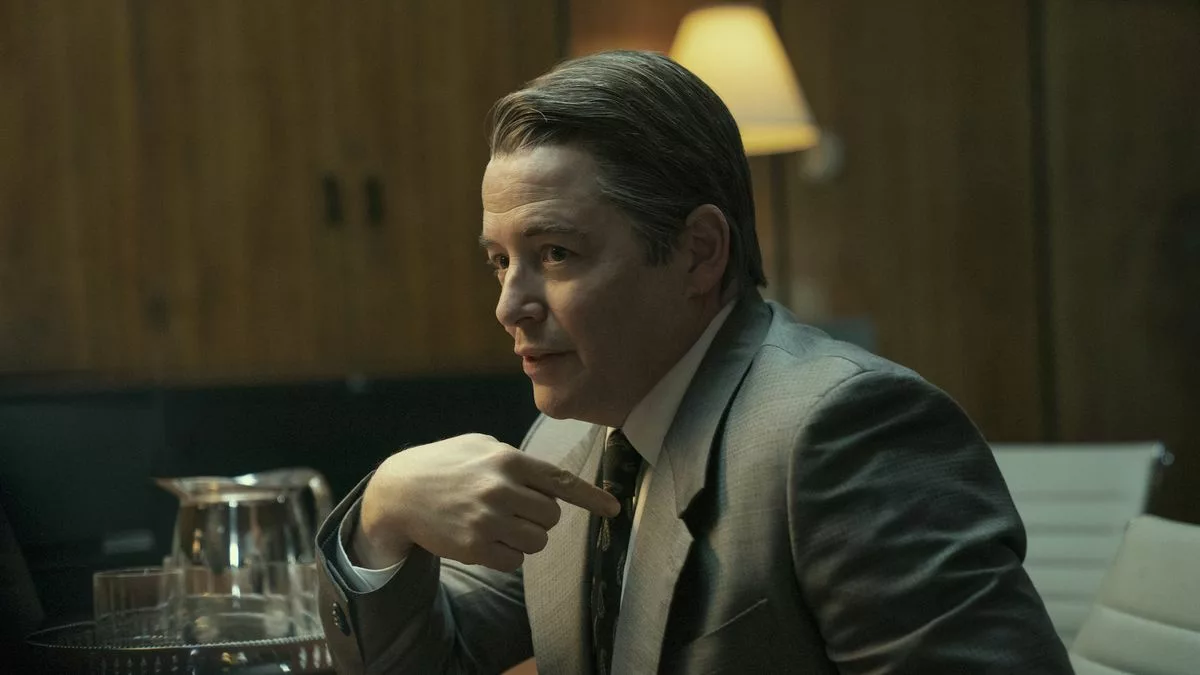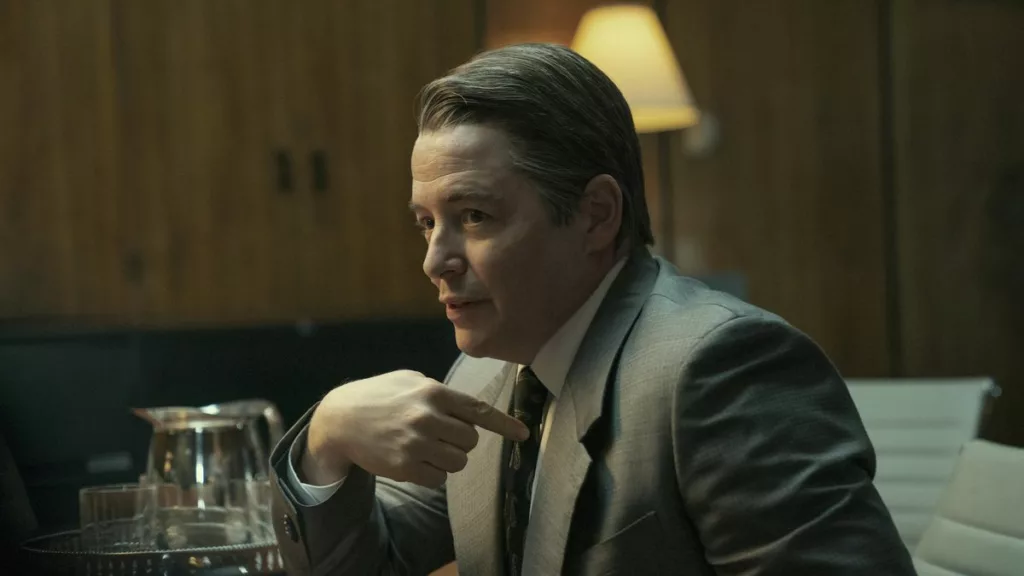 Analyzing Painkiller's Leading Roles
Edie Flowers – Moral Core Played to Strength
As investigator Edie Flowers, Uzo Aduba serves as Painkiller's narrator and conscience. Her clarity and determination provide necessary gravity. Aduba excels at conveying Edie's frustration and compassion. While the story often veers into style over substance, Edie grounds it in purposeful humanity. She elevates the depiction of a principled civil servant fighting corporate evil above cliché.
Glen Kryger – Relatable Addiction Descent
Taylor Kitsch brings empathy to the fictional role of Glen Kryger. His emotional performance traces Glen's slow decline, from responsible worker to helpless addict. Kitsch conveys both physical and psychological deterioration in harrowing detail. Glen avoids feeling like a generic "junkie" caricature, but rather a complex man beaten by deceptive forces. His arc carries significant poignancy.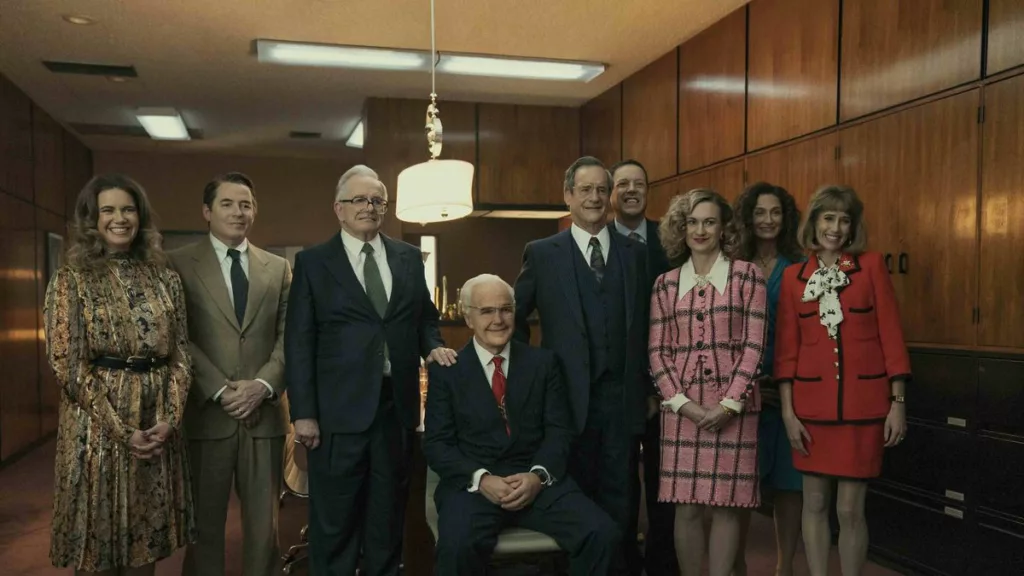 Shannon Schaeffer – Ambitious Pawn with Shades of Gray
As Shannon, a new Purdue sales rep, West Duchovny displays effective range. She captures Shannon's ambition, naivete, doubt, and moral awakening in nuanced evolution. Though partly a composite character, Shannon feels like a real young woman wrestling with difficult situational ethics. Duchovny makes her neither pure victim nor villain.
Richard Sackler – cartoonish Mastermind
Matthew Broderick struggles to locate much complexity in Richard Sackler. Portrayed as a smug, eccentric billionaire, Richard comes across more as a cartoonish supervillain than a real person. His bizarre behavior and stilted dialogue make him seem an arch-fiend from a satirical parody, lacking the nuance of similar crusading characters like Michael Keaton's role in Dopesick.
Missed Opportunities
While Aduba and Kitsch deliver strongly affecting performances, Broderick's campy take on Richard Sackler represents a missed opportunity for more thoughtful commentary. Painkiller's writing and direction often reduce characters to symbols rather than fully realized people.
With opaque motivations and mannered eccentricities, Richard borders on farcical. The show squanders chances to craft richer portraits that enlighten how the crisis occurred.
Painting Pharma as Villains
Matthew Broderick plays Richard Sackler as Painkiller's unapologetic villain. Driven solely by greed and family legacy, he masterminds campaigns to mislead doctors and patients while disregarding OxyContin's dangers. Through bizarre mannerisms and a Insular mindset, Richard comes across as a caricature of corporate evil. This over-the-top portrayal contrasts with other opioid projects' more measured profiling of real Sackler family members.
Where series like Dopesick attempt to understand flawed people's rationalizations, Painkiller presents Richard as a remorseless profiteer. While perhaps cathartic, this simplistic villainy fails to provide meaningful insight into how the crisis emerged. Richard functions as a morality play antagonist rather than a fully formed character.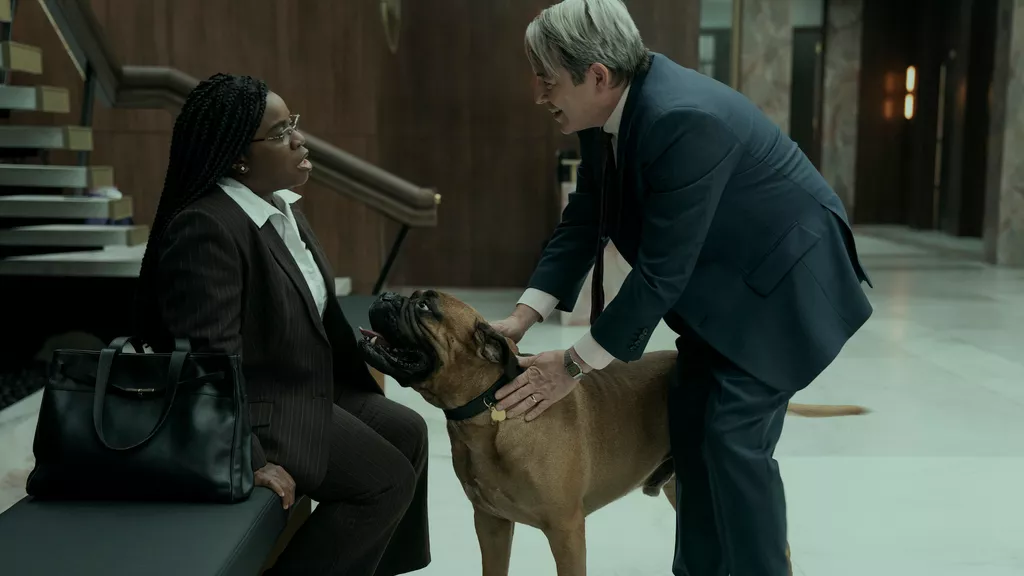 Corporate Corruption Critique
However, Richard's evil executive archetype allows Painkiller to condemn corporate deception at large. Though specific details around Purdue Pharma's misdeeds provide important context, using Richard as embodiment of unchecked corporate greed makes a broader statement.
His crazed obsession with profits above people indicts the systemic immorality that enabled Purdue's predatory practices. While ratings boards restricted films that critiqued corporations in the past, Painkiller leverages Netflix's creative freedom to mount a scathing attack on reckless capitalism.
Missed Nuance
Still, Richard's exaggerated depiction undercuts the critique by making it seem sensationalized. More measured portrayals in films like The Big Short effectively balance humanizing perpetrators with condemning their actions. While cathartic, Painkiller's hyperbolic characterizations let real corporations off the hook by implying their misdeeds are engineered by obviously maniacal villains, not everyday people.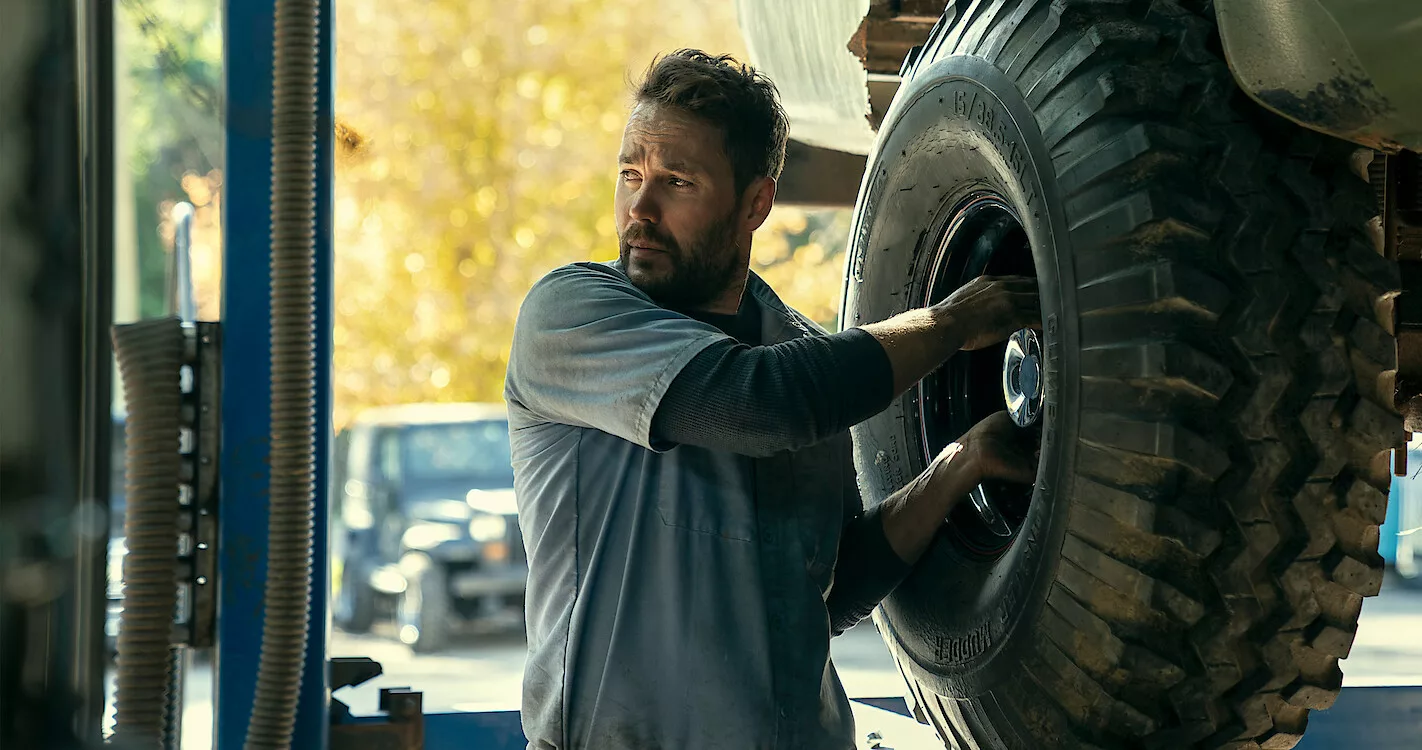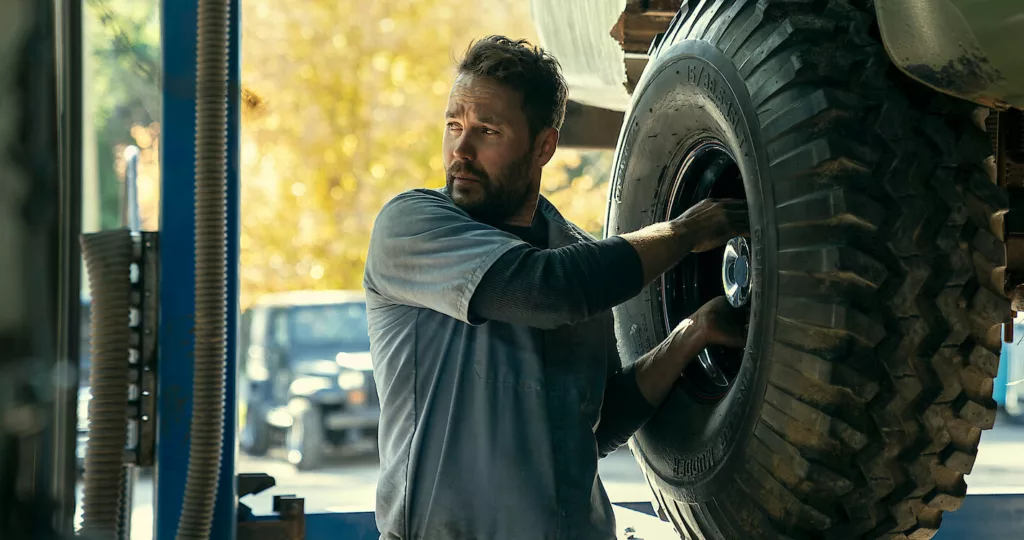 Root causes get overlooked when systemic flaws are personified instead of contextualized. Nuance regarding how Purdue seduced doctors and deceived regulators gives way to melodrama. Though Painkiller aptly channels rage at the injustice, it sometimes substitutes villains for analysis.
Examining Painkiller's Approach to Big Topics
One of Painkiller's central aims is depicting opioid addiction's ravages. Glen's storyline serves as a potent case study of one average man's descent into dependence and its life-destroying fallout. Painkiller provides an unflinching look at the physiology of addiction through Glen's agonizing withdrawal scenes. Showing his loss of family, dignity, and will conveys the condition's severity. This grounded perspective contrasts the show's exaggerated take on the Sacklers. The moments focused on addiction's human impact are far more resonant than stylistic flourishes.
Corporate Malfeasance
Painkiller also tackles the theme of unchecked corporate greed enabled by weak regulations. Edie's investigation parallels the real fight to expose pharmaceutical corruption. Using Richard as a vehicle, the show indicts the profit motive's capacity to erase morality.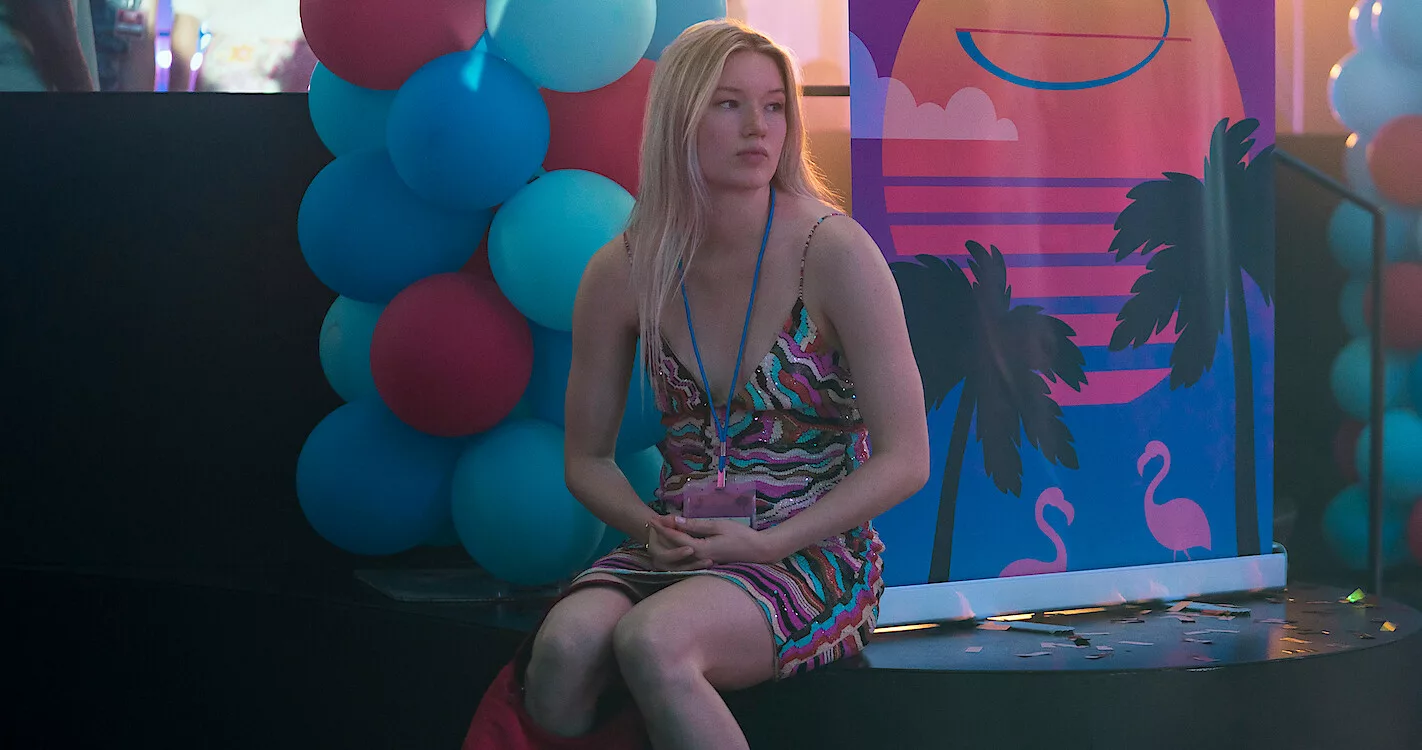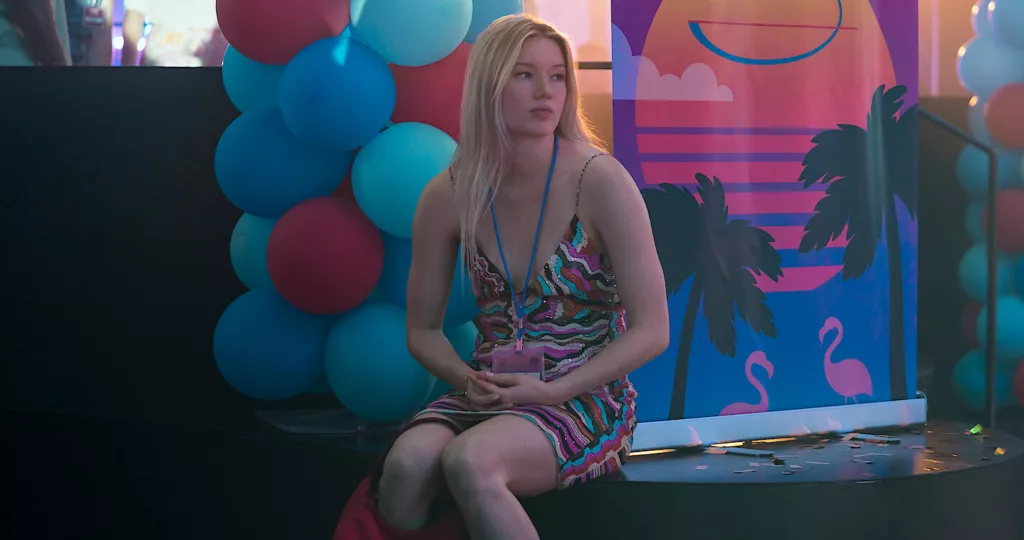 However, Richard's over-the-top persona also deflects some blame onto an individual rather than flawed systems that empowered Purdue's misdeeds. A more measured take could have illustrated how companies incentivize ordinary people to commit harms without realizing it. Still, Edie's crusade models courage against injustice, emphasizing greed's immense toll.
Complacency and Complicity
The show also explores how everyday citizens, doctors, and officials enabled the epidemic by trusting deceptive marketing. Shannon's indoctrination into unethical sales practices highlights the insidious process of corporate conditioning.
Wright's FDA corruption demonstrates regulatory capture. Painkiller argues that complicity, neglect, and credulity allowed a preventable crisis to unfold. This theme proves both scathing and compassionate – condemning those who abetted Purdue while recognizing the persuasive power of misinformation.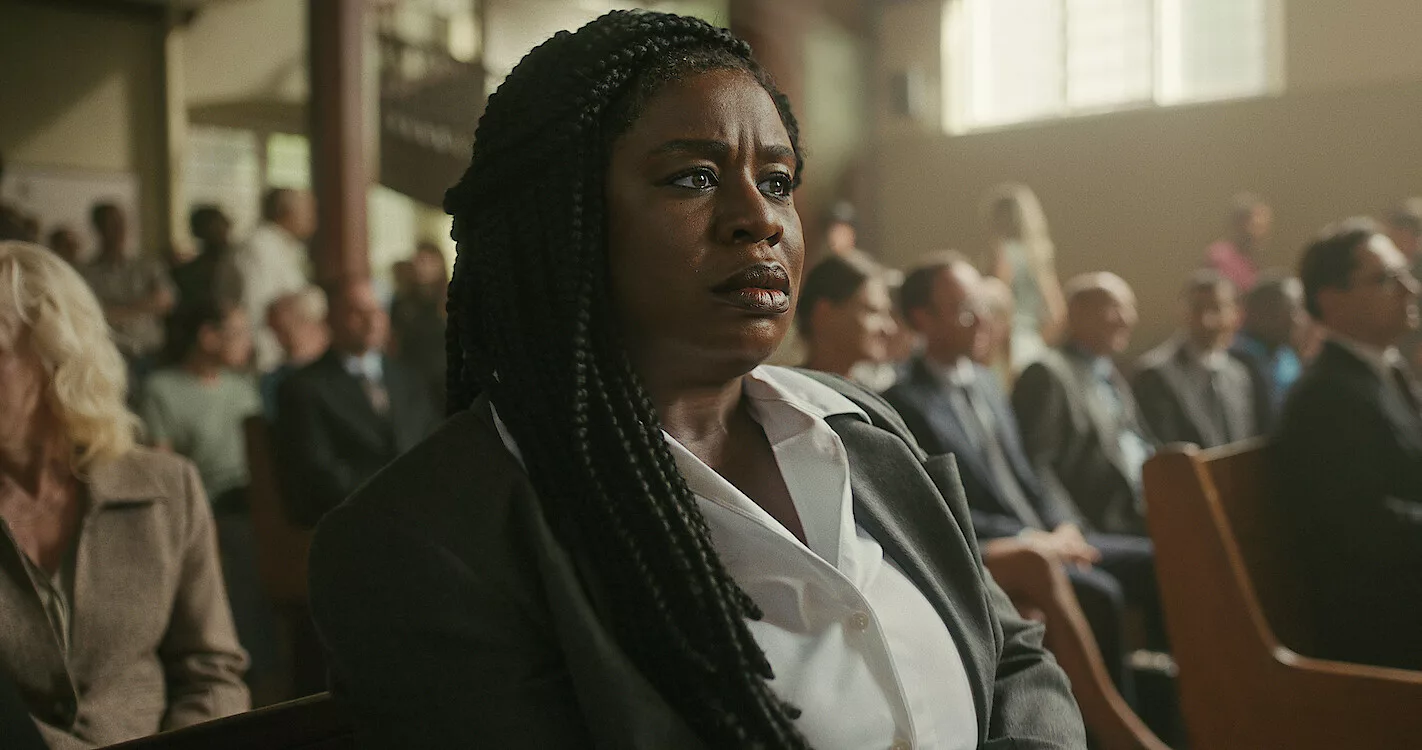 Ultimately, Painkiller's themes shine strongest when individuals' stories convey the stakes. Glen's struggle or Edie's crusade pack more power than flashy aesthetics. But the show's tendency toward caricature underserves the complexity of how systemic issues like regulatory failings, corporate groupthink, and information gaps fertilized the crisis. Painkiller offers moral clarity on the epidemic's tragedies but loses nuance on the institutional underpinnings. The visceral emotions evoked can motivate action, but sustainable change requires deeper understanding.
Situating Painkiller Among Other Opioid Portrayals
Painkiller generated polarized reactions from critics. Some praised its bold stylistic risks and attempt to engage audiences numbed by previous opioid content. They felt it found a fresh way to humanize the statistics by blending real testimonies with surreal fictionalization. The unconventional tone and editing were lauded as inventive.
However, more negative reviews argued the flashy aesthetics undermine the gravity of the crisis. Critics contention Painkiller's fictional liberties, bizarre humor, and heavy-handed directing trivialized real suffering. They saw the showboating approach as disrespectful and insensitive.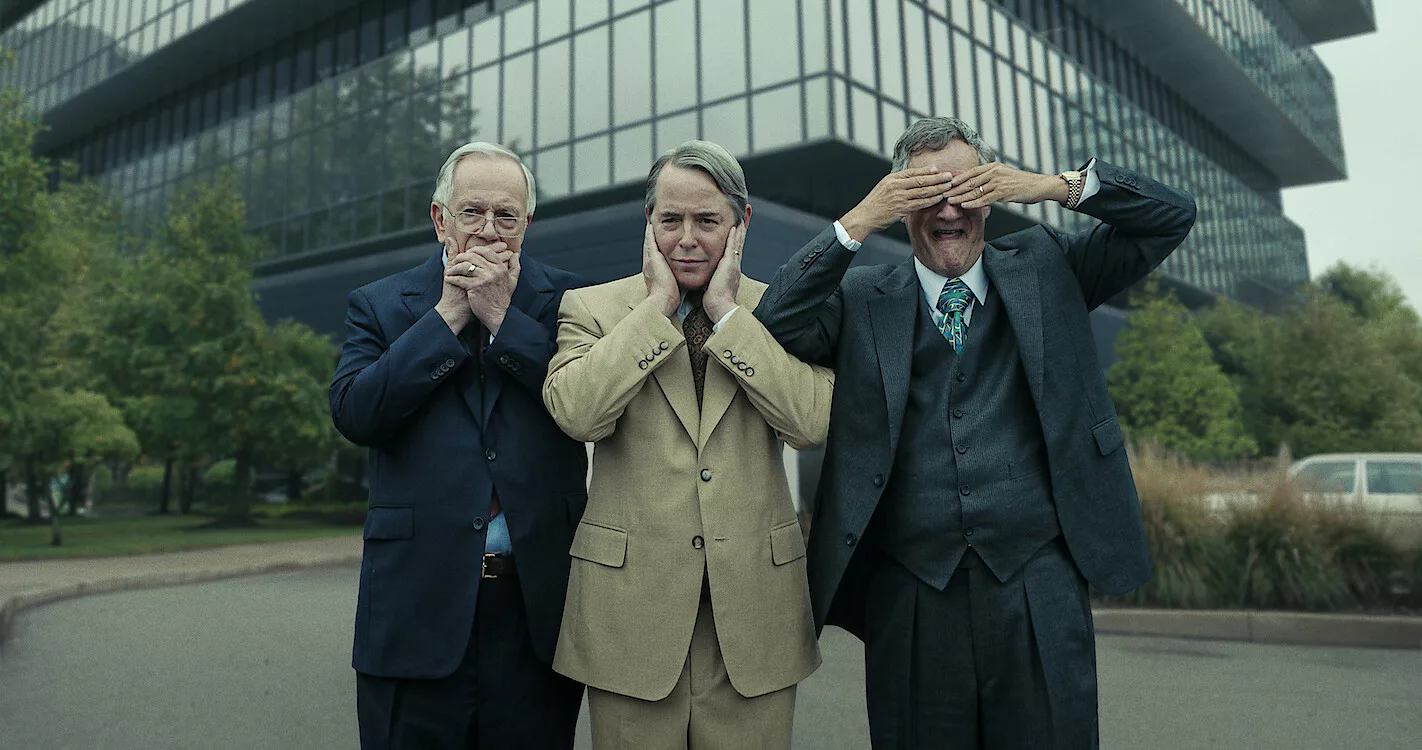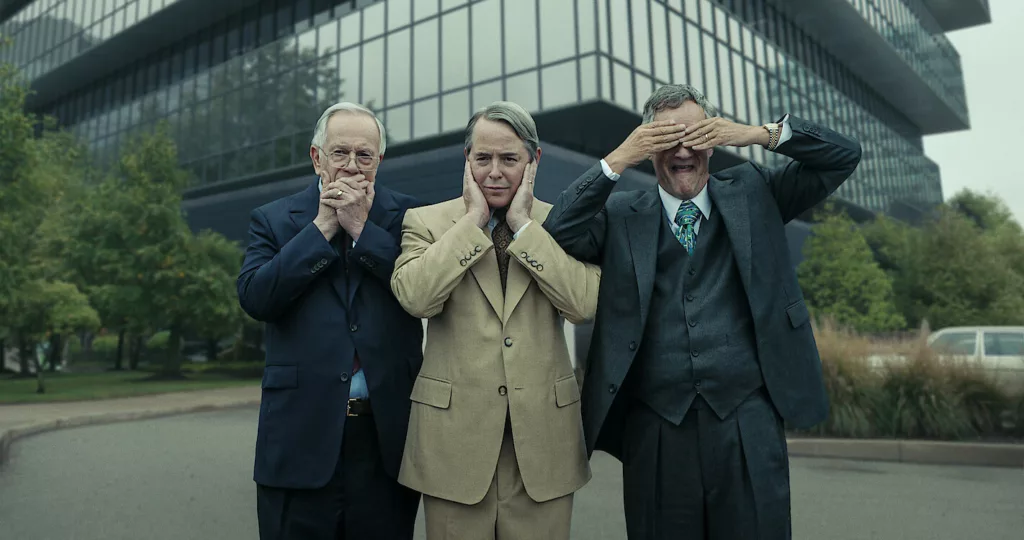 For audiences, mileage clearly varies based on taste. Those open to provocative interpretations tend to value Painkiller's ambition. But many feel it exploits tragedy through pretentious devices.
Situating Among Other Works
Compared to past opioid projects, Painkiller stands out stylistically but covers familiar narrative ground. Where Hulu's Dopesick focused on sober dramatic realism, Netflix embraced exaggerated characters and fantasy sequences. But both trace the rise of OxyContin through interconnected stories. Painkiller replicates the same fundamentals of corporate malfeasance, regulatory failure, doctor deception, and addiction's toll.
Earlier films like Crime of the Century also delve into the shady marketing and national addiction spawned by this one medication. As public awareness grew, creators had to find new ways to sustain interest. Painkiller distinguishes itself through avant-garde storytelling rather than fresh information.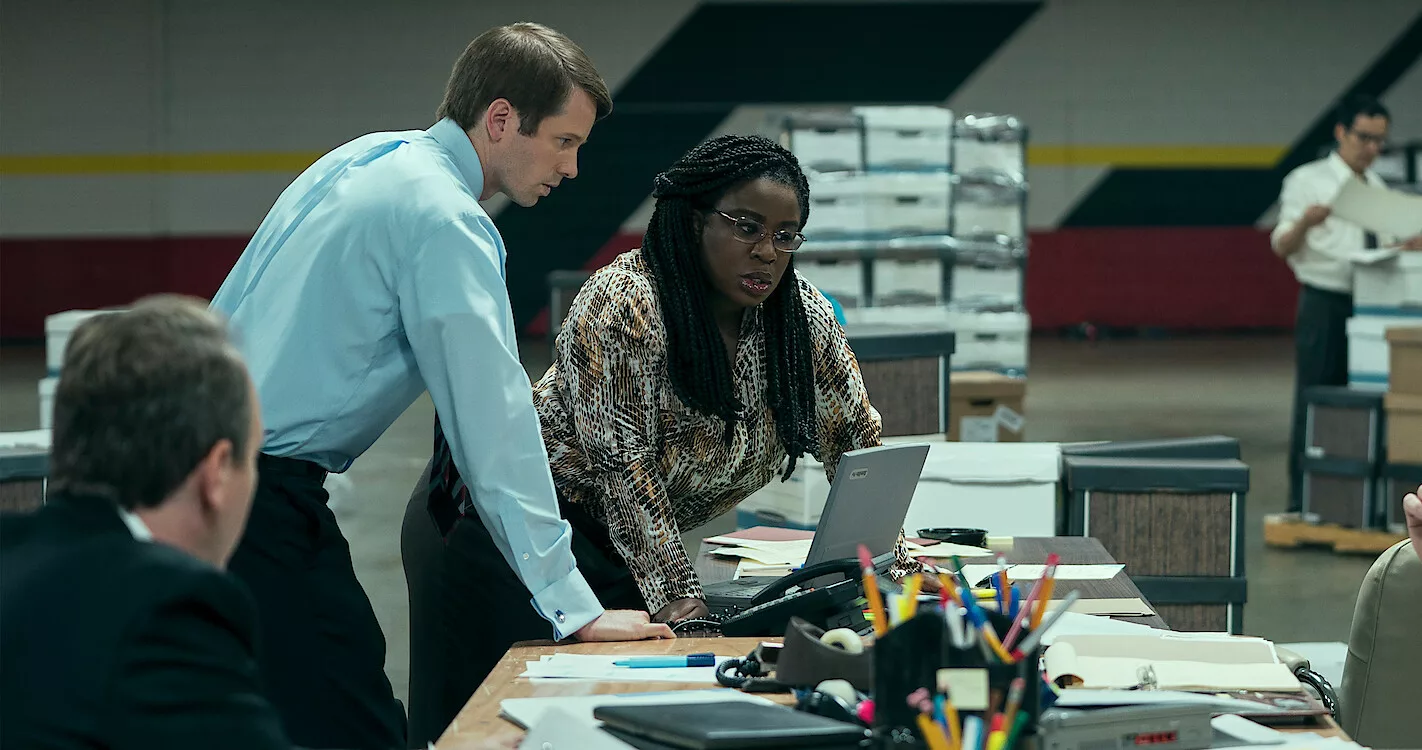 Missed Opportunity?
Given the extensive existing content, Painkiller had a high bar to feel essential. Visually reinventing a known story carried appeal. But many critics argue that stylistic gambit is not justified by the content.
What new insights or perspectives does it offer? Had it illuminated less explored dimensions like racial inequities in the crisis, its unconventional approach may have felt better merited. As is, the focus stays narrow.
For some, the style cannot overcome the redundancy. But at least Painkiller prompted debate about balancing creativity with morality when dramatizing current tragedies that still affect so many. If it serves more as cautionary tale than revelation, it still fuels vital discussion. Given the scale of the opioid epidemic, the need for understanding merits ongoing exploration by any effective means available.
Final Take – Bold Risks with Mixed Returns
In the end, Painkiller deserves credit for daring to take risks in recounting the oft-told tale of OxyContin's rise. Rejecting a straightforward dramatization, it employs avant-garde sequences, tonal shifts, and surreal aesthetics to revitalize a familiar narrative. This stylistic inventiveness manages to create a propulsive, visually-striking six hours of television.
However, the show's sensationalist tendencies also open it to criticisms of commercializing real tragedy. Painkiller at times privileges shocking entertainment over earnest understanding in ways that can feel exploitative. But there are still moments of nuance and humanity that cut through the bombast.
For those seeking a comprehensively factual account or gently empathetic stories, other opioid projects will likely satisfy more. Yet audiences open to bold, confrontational art may appreciate Painkiller's audacity. It certainly provides a unique perspective, even if an uneven one.
Ultimately, Painkiller's value is best measured by the difficult questions it provokes. Does striking imagery honor or obscure human truths? Can moral urgency excuse creative indulgence? There are no easy answers, but raw anguish so often glossed over rings out. If Painkiller connects viewers to the opioid epidemic in ways that spur overdue reckoning and reform, it serves a higher purpose. By any means necessary.