Recall the excitement from last month when Bethesda unveiled a series of animated shorts for Starfield. Among the myriad of details, it was the awe-inspiring mechs that truly captured the imagination.
These hulking war machines, operated by humans, engaged in fierce combat and left many eager fans yearning to know if they would have the chance to commandeer these mechanical giants in the forthcoming Starfield game.
The verdict is in, and it's a bit of a downer. In a recent Discord Q&A session with lead quest designer Will Shen and lead designer Emil Pagliarulo, Bethesda delivered the disheartening news: the mechs in Starfield are primarily an aesthetic element, not a playable feature.
These colossal entities, dripping with the ambiance of battle, are destined to be decorative parts of the game's diverse planetary landscapes, but players won't be slipping into the cockpit to take control.
Mechs of the Past
Delving into the backstory of Starfield's mechs, Pagliarulo explained that these mechanized monstrosities have their origins in the Colony Wars, a conflict that erupted in 2308 due to the Freestar Collective's breach of a treaty.
Both sides of the conflict, the United Colonies and the Freestar Collective, utilized mechs as instruments of war. However, it was the Freestar Collective that mastered the art of mech combat.
United Colonies, on the other hand, supplemented their forces with controlled alien creatures from their Xenowarfare division—a concept that raises intriguing questions even for those skeptical of Starfield.
Yet, the mech-driven era came to an end with the Armistice that concluded the Colony War, a few decades before the events of Starfield. Pagliarulo emphasized that the mechs, along with UC's Xenowarfare technologies, were outlawed and reduced to nothing more than rusty relics scattered across historical battlefields. Sadly, Pagliarulo confirmed that these mechs are in ruins and cannot be operated by players.
Future Prospects and Visual Awe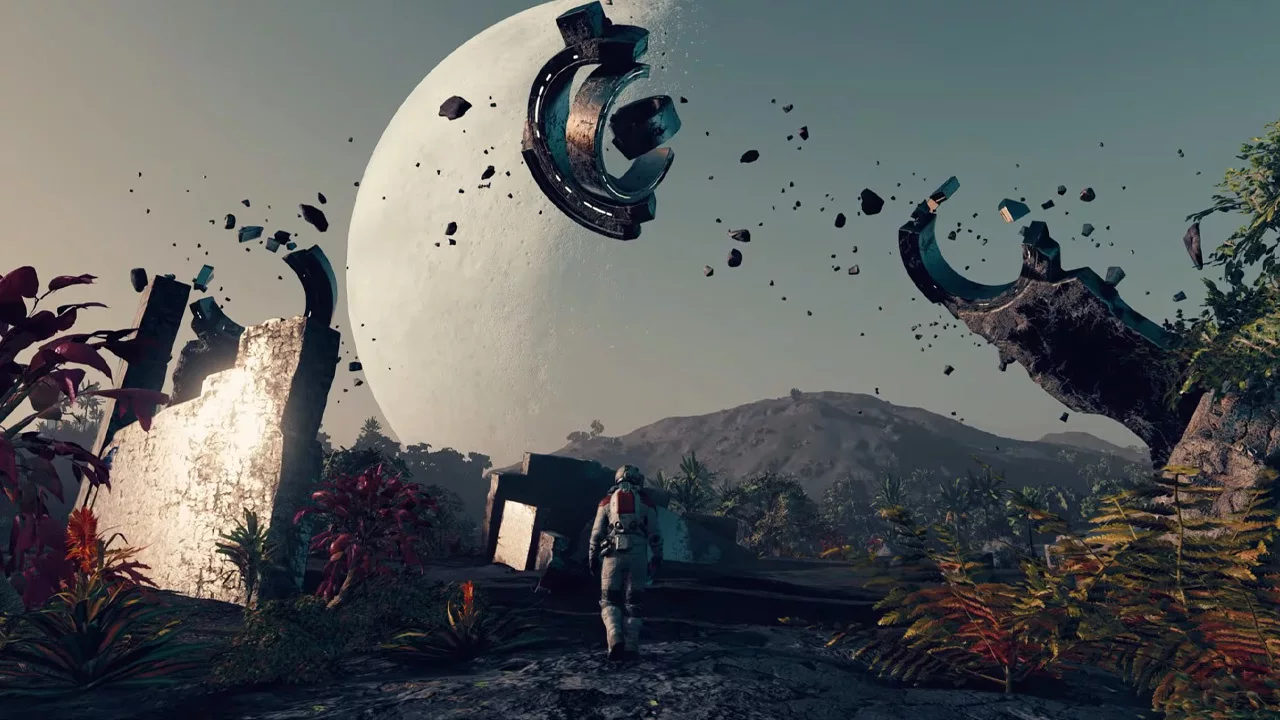 Though the dream of piloting mechs in Starfield remains unfulfilled, Pagliarulo hinted that players may have the chance to walk among the remnants of these titanic machines. While he refrained from explicitly confirming an "old mech battleground" in the game, his statement hinted at its inclusion.
While the absence of playable mechs might be disappointing to many, the prospect of exploring these rusting relics presents a unique visual experience.
Moreover, the modding community's propensity for innovation might result in surprising developments, potentially enabling players to interact with these machines in unexpected ways.
As the anticipation for Starfield continues to mount, the enigma of the unattainable mechs remains a testament to the game's ability to stir curiosity and spark speculation.
Whether players will accept the role of an observer amidst the vestiges of past battles or creative minds will devise ways to breathe life into these dormant machines, the allure of Starfield's unattainable mechs endures.