With less than three weeks remaining for countries to submit their entries for the Best International Feature Film category at the 2024 Academy Awards, the race is heating up. The latest announcements come from the Czech Republic and Iceland, each unveiling their contenders.
Czech Republic's Entry: 'Brothers'
The Czech Republic has submitted 'Brothers,' directed by Tomáš Mašín, for consideration. The film is a dramatic portrayal of five teenage boys who embark on a daring escape from communist Czechoslovakia in 1953, with the audacious goal of joining the U.S. Army stationed in West Berlin.
The movie chronicles their harrowing journey as they navigate the heavily fortified border into East Germany, setting off an intense manhunt. Tragically, two members of the group are apprehended and subsequently executed.
Meanwhile, the remaining trio, comprising the Mašín brothers and their injured comrade Milan Paumer, manages to reach West Berlin. However, their daring escape comes at a profound cost to their families.
Tomáš Mašín, known for his previous works such as '3 Seasons In Hell,' 'Wilson City,' and 'Exhale,' dedicated over eight years to craft this compelling narrative. 'Brothers' draws inspiration from the true story of distant relatives.
The film is a collaborative production involving the Czech Republic, Slovakia, and Germany, under the leadership of producer Petr Bílek at FilmBrigade, a Prague-based production company. The project also received support from Czech Television, PubRes, and Rohfilm, with international sales managed by The Yellow Affair.
Iceland's Entry: 'Godland'
Iceland has also joined the competition with 'Godland,' directed by Hlynur Pálmason. Set in the 19th century, this historical drama follows the journey of a young Danish priest who ventures to Iceland on a mission. His goals are to establish a church and meticulously document the lives of the island's inhabitants.
'Godland' made its debut at the prestigious 2022 Cannes Film Festival, where it was featured in the Un Certain Regard section. The film also received screenings at Telluride and Toronto Film Festivals.
Janus Films secured the North American distribution rights, promising a theatrical release followed by a streaming premiere on the Criterion Channel. The film's production was a collaborative effort by Katrin Pors, Anton Máni Svansson, Eva Jakobsen, and Mikkel Jersin.
Recent Submissions and Key Dates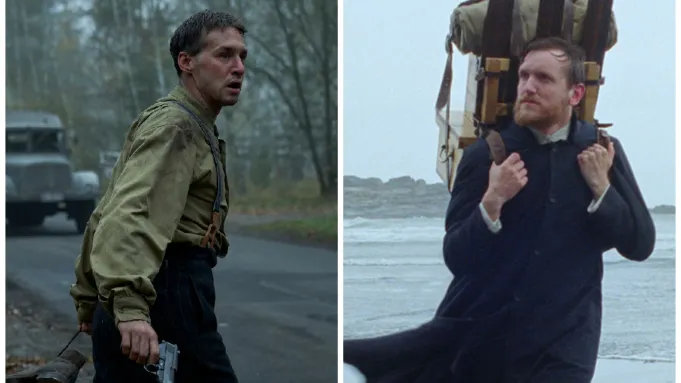 These recent submissions add to the growing list of international films vying for recognition at the 2024 Oscars. Other notable entries include Michael A. Goorjian's comedy-drama 'Amerikatsi' representing Armenia, Yassin Al Daradji's coming-of-age tale 'Hanging Gardens' set in Baghdad for Iraq, and Marija Kavtaradze's relationship drama 'Slow' from Lithuania, which explores themes of asexuality and intimacy.
The deadline for submissions to the Best International Feature Film category is October 2, 2023. The longlist of nominees will be revealed on December 21, 2023, followed by the announcement of the final nominees on January 23, 2024. The 2024 Oscars ceremony is scheduled for March 10, 2024, where these international films will vie for the coveted Academy Award.