Since its inception in 1987, the Street Fighter series has captivated generations of gamers with its engaging fighting gameplay, iconic characters, and competitive spirit. From crowded arcades to home console marathons, these games have forged unforgettable memories and fierce rivalries.
Now, after over 30 years and dozens of releases, we look back on the storied history of this groundbreaking franchise. Join us on a journey through the defining entries that shaped the evolution of Street Fighter into one of the most influential video game series of all time.
Relive the magic of those early days dropping quarters into arcade cabinets. Remember the excitement of new mechanics like chain combos and parries that deepened the competitive experience. And see how fan passion sparked memorable crossover titles.
Whether you've been playing since the early days of fireball spamming or just discovered Street Fighter recently, there's an installment here that helped make the series into the legend it is today. So plug in your fightstick and get ready to dive into our picks for the top 20 best Street Fighter games ever ranked!
Street Fighter EX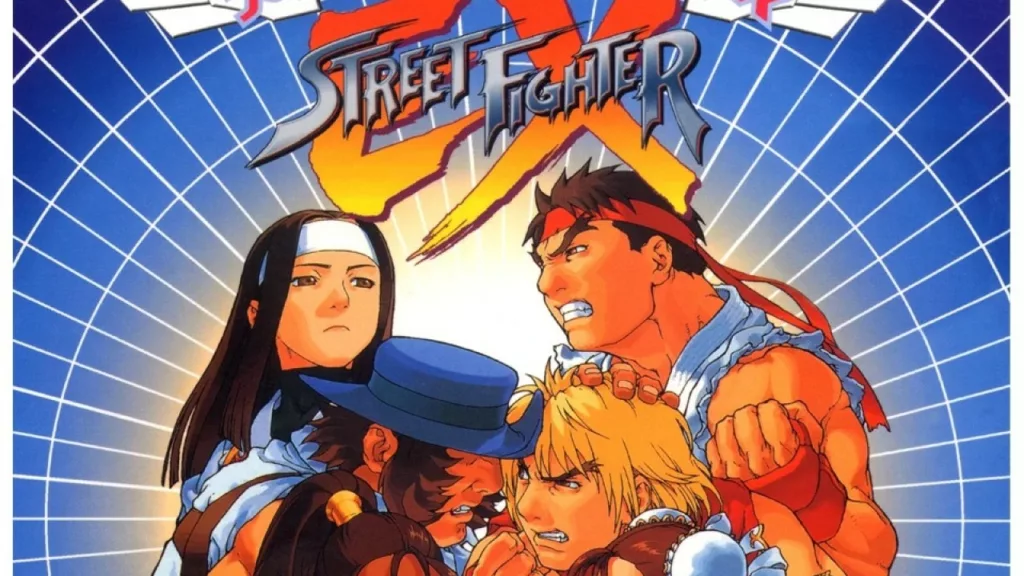 In the year 1996, Capcom boldly transformed the game-playing landscape with the unveiling of a revolutionary 3D polygon iteration of their widely acclaimed 2D animated franchise, Street Fighter EX. This pioneering endeavor emerged in response to the skyrocketing popularity of 3D games such as Tekken and Virtua Fighter. The narrative thread of this fresh release spun a parallel universe tale that doesn't align with the traditional Street Fighter canon.
Despite its 3D transformation, Street Fighter EX maintained its 2D plane for gameplay, complemented by hand-sketched artwork, thereby paying homage to its roots. Moreover, it incorporated a handful of innovative concepts to make the gaming experience more immersive and thrilling. To begin with, the super bar – a fundamental game feature – was split into three individual sections, deviating from the traditional method of stacking and leveling up.
Furthermore, this series marked the introduction of the "guard break" move, a tactical action that could break an opponent's defense instantly, rendering them vulnerable. Also, it ushered in "canceling" and "super canceling" – advanced strategies that allowed players to interrupt a regular or special move or to super cancel one super combo with another. These features elevated the depth of strategy and gameplay, making it one of the best Street Fighter games.
Additionally, Street Fighter EX distinguished itself by adding a diverse lineup of fashionable and unique characters to its roster, pushing beyond the boundaries of the typical Street Fighter character mold. This included exclusive characters such as Skullomania, Cracker Jack, Pullum Puma, Allen Snider, Kairi, Darun Mister, Cycloid, and others who have remained unique to the EX series.
Street Fighter X Mega Man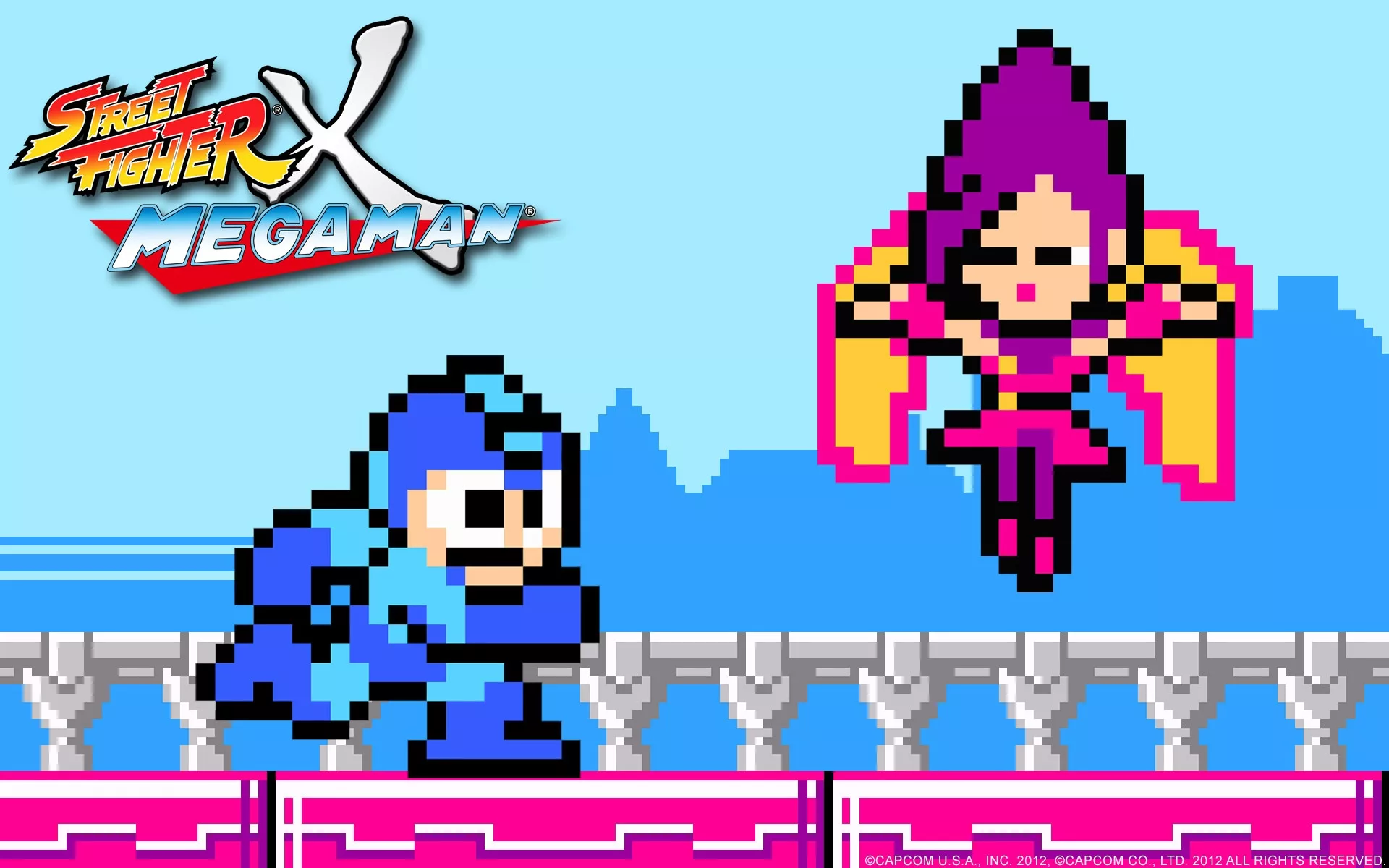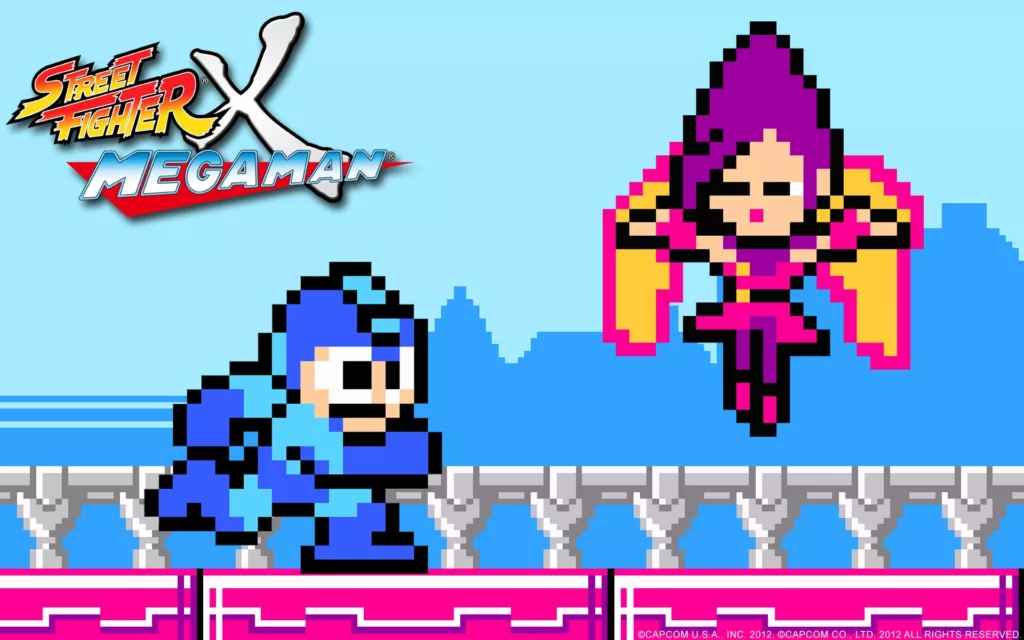 Once upon a time, the developers at Capcom chanced upon a fan project so inspired and promising that they decided to endorse it officially, leading to the creation of Street Fighter X Mega Man. Consequently, we received an 8-bit Mega Man game with an exciting twist – all of the Robot Masters were quirky Street Fighter characters, adding an intriguing layer to one of the best Street Fighter games.
Characters such as Ryu, Chun-Li, Rose, Urien, Blanka, Dhalsim, Crimson Viper, and Rolento each starred in their unique stages with their theme songs presented in irresistible chiptune remixes. This exhilarating journey culminated in climactic battles against the formidable Four Kings of Shadaloo, with a potential hidden face-off against Akuma.
Street Fighter X Mega Man wonderfully melds two iconic gaming worlds, resulting in a mashup that is endearing and engaging, despite some level designs that might not be everyone's cup of tea. A delightful feature of this game is the way Mega Man showcases his new weaponry by engaging in combat with 8-bit Dan Hibiki. However, the bosses prove challenging, particularly during the traditional boss rush towards the end. While this game may not surpass the charm of the original Mega Man games, the effort and creativity poured into it is palpable, solidifying its position among the best Street Fighter games.
Join us as we dissect the latest Hellboy video game adaptation in our detailed Hellboy: Web of Wyrd review. From its authentic art style to its visceral combat mechanics, find out what the game gets right and where it falls short. Whether you're a longtime Hellboy fan or new to the series, this review will give you all the information you need to decide if this game is worth your time. Check out the full review now!
Street Fighter X Tekken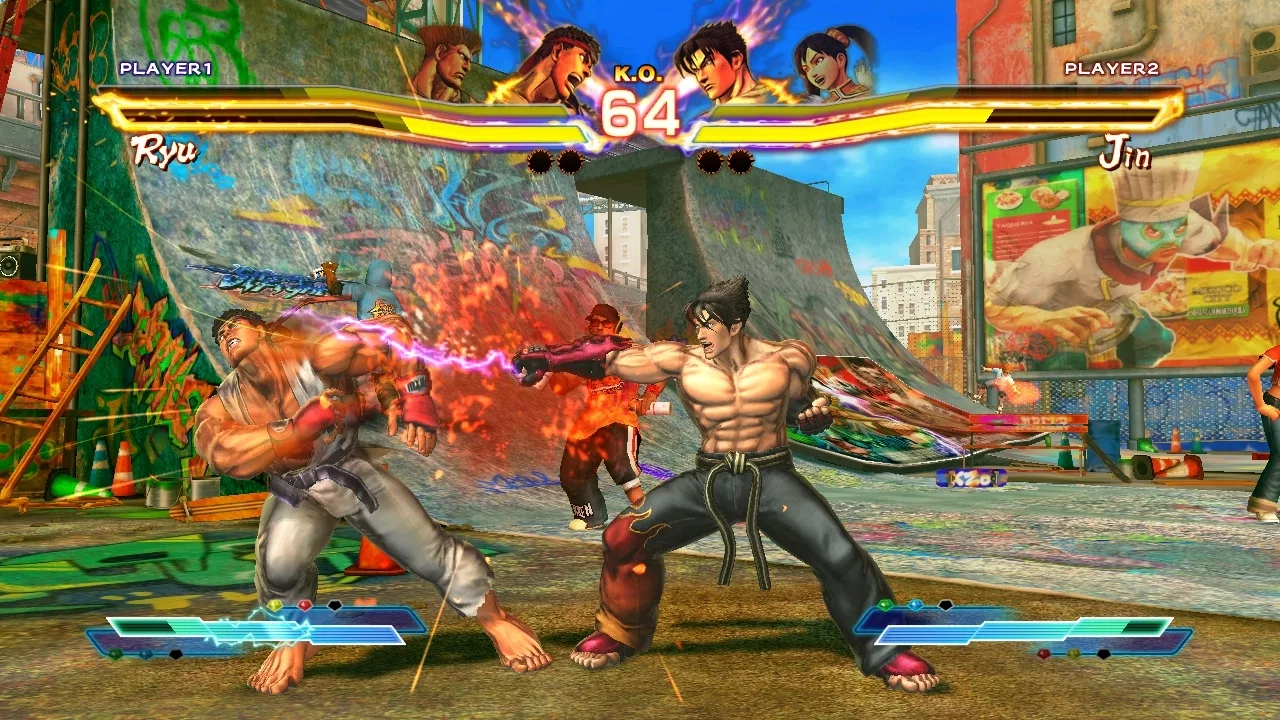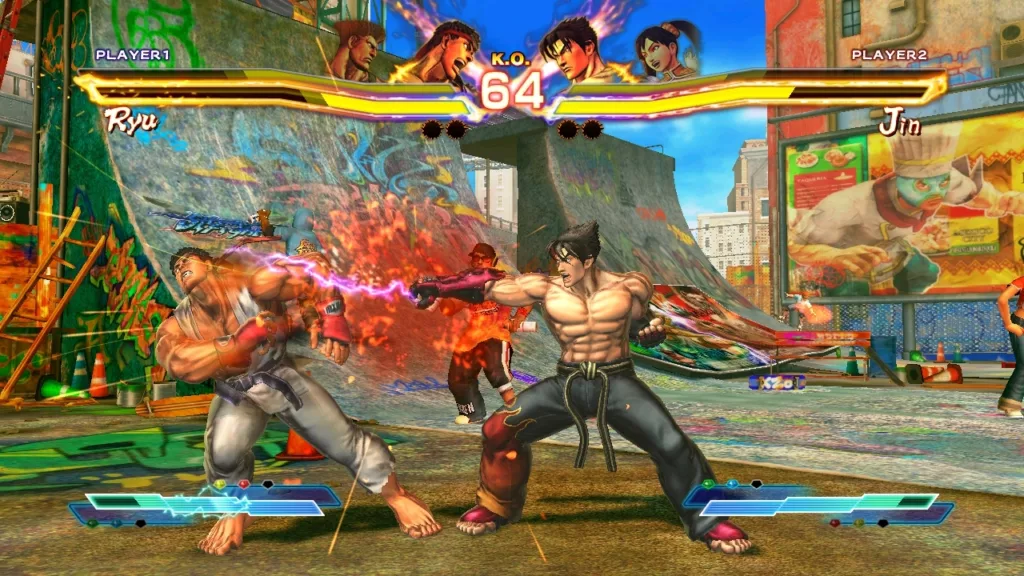 Street Fighter X Tekken's launch was much like that of Street Fighter V's, with its initial days plagued by chaos and dissatisfaction. The game was heavily criticized for its DLC relating to its gem system, which many perceived as a "pay to win" strategy. The battles dragged on longer than necessary, and the Pandora mechanic failed to resonate with the player community. In 2013, a patch update significantly improved the game, but unfortunately, it was a case of "too little, too late" for numerous players who had already abandoned this crossover installment.
Despite the initial challenges, Street Fighter X Tekken should be praised for the innovative ideas it brought to the table, marking a significant evolution from the Street Fighter IV base. It successfully transitioned into a tag fighter format and managed to reinvent several Tekken characters, keeping with Capcom's signature style. Adding a touch of absurdity, the game included Ugly Box Art Mega Man – because why not?
One of the charming aspects of this game is its whimsical narrative, drawing from "It's a Mad, Mad, Mad, Mad World," and featuring the cast of Street Fighter and Tekken. This unconventional story setup gave fans more of what they love – wacky escapades featuring characters like Zangief and Rufus. This fresh approach was a welcome change, adding another dimension to what constitutes the best Street Fighter games.
Street Fighter Alpha 2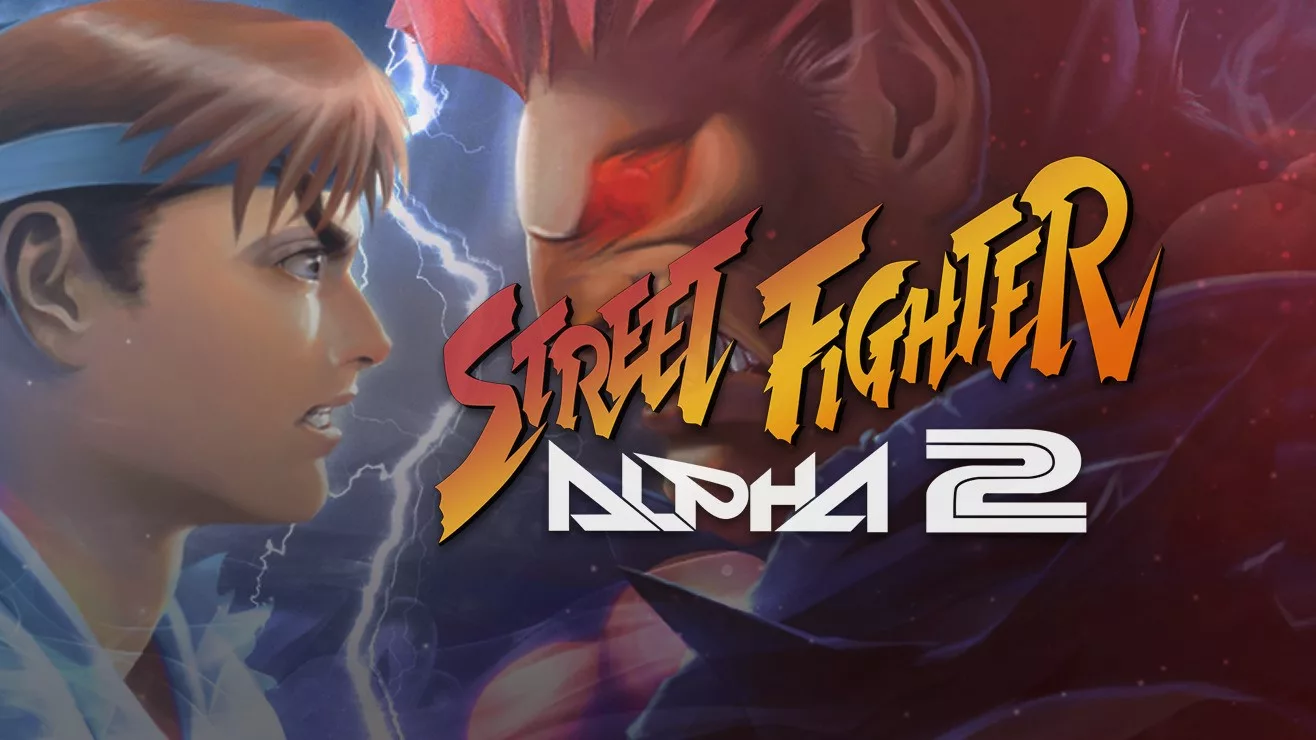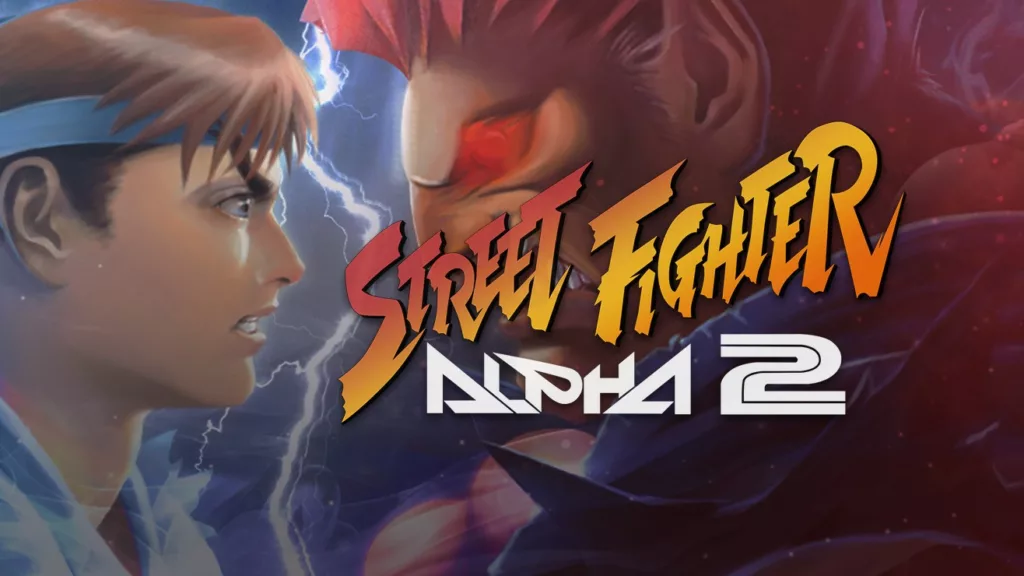 Following in the footsteps of its forerunner, Street Fighter Alpha 2 presented players with a plethora of new gameplay mechanics, all packaged beautifully within the visually impressive CPS-II system. Alpha 2 enriched the gameplay experience by introducing an extra Alpha Counter for each character and integrating a novel 'custom combo' system.
This game shook up the mechanics by replacing chain combos from the original game, resulting in a much more balanced and engaging experience overall. Some critics argue that the game incorporates several unsafe attacks, but such minor drawbacks do not overshadow the brilliance of Alpha 2. It stands tall as an exceedingly well-executed title within the Street Fighter franchise.
One of the game's crowning achievements is the introduction of the beloved character, Sakura, to the franchise. This addition added further depth to the game's character roster and contributed to its reputation as one of the best Street Fighter games. Street Fighter Alpha 2, with its innovative features and visually appealing design, has indeed earned a rightful place in the pantheon of best Street Fighter games.
Marvel Super Heroes vs. Street Fighter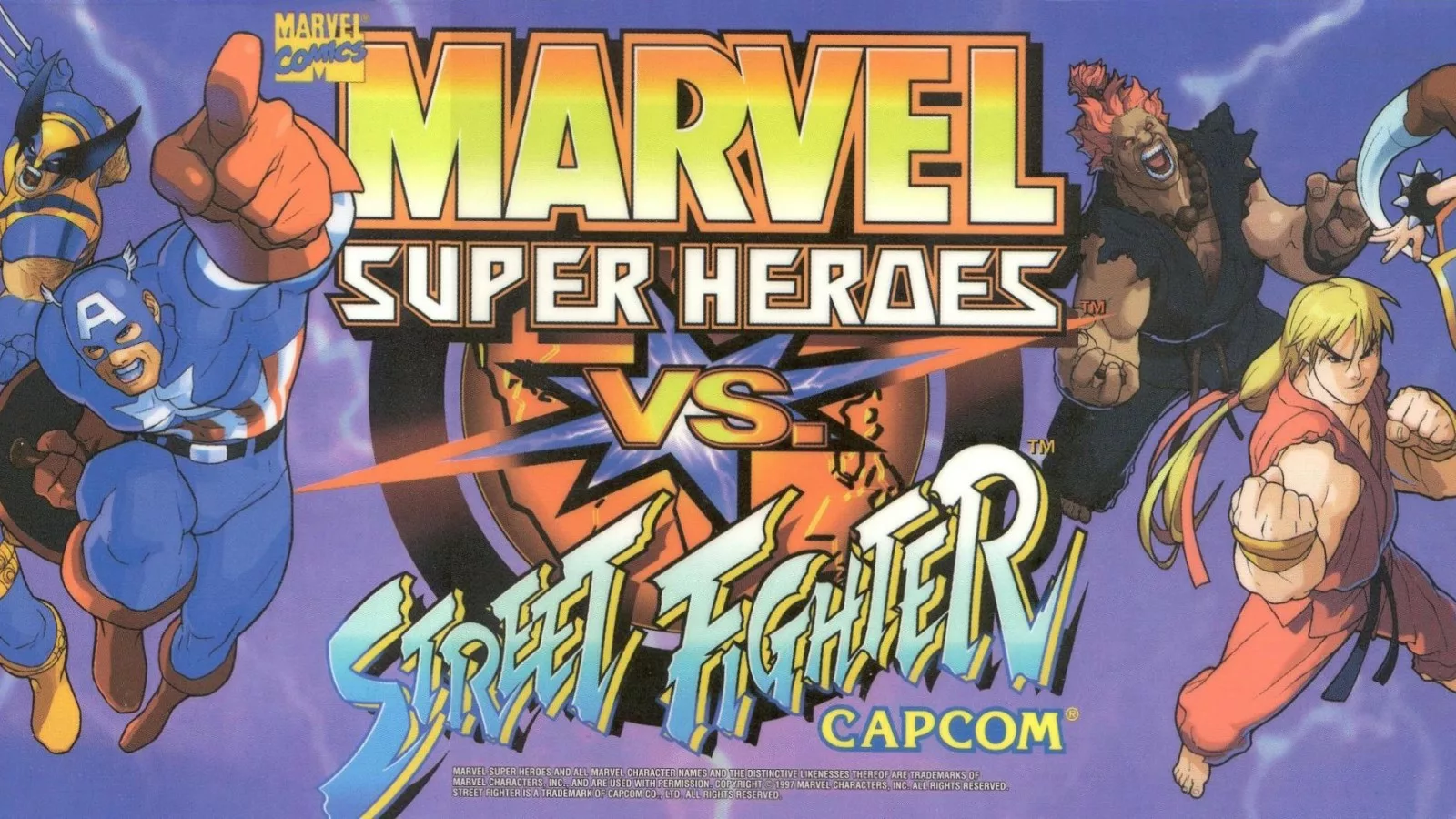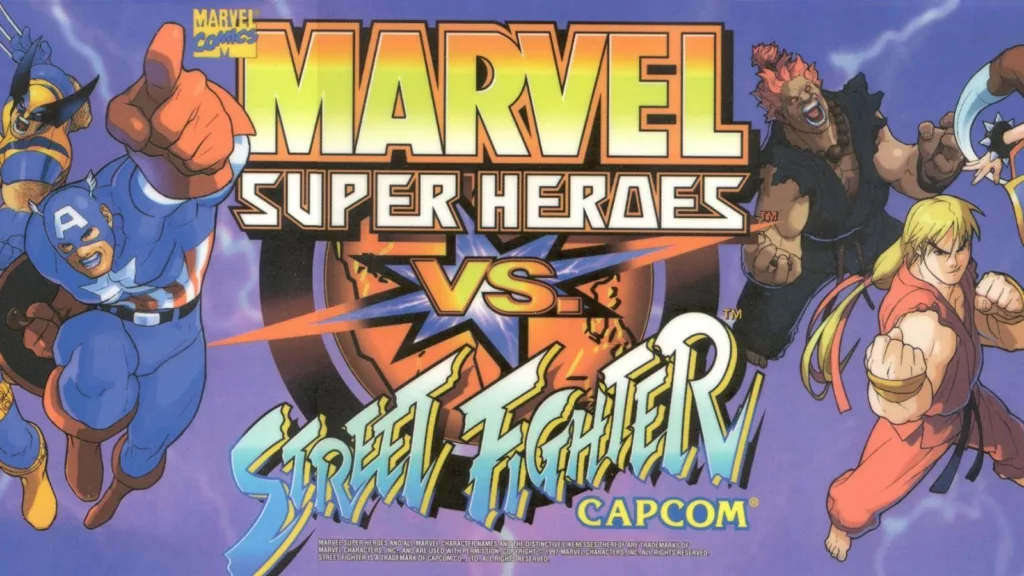 Tracing back the lineage of the Marvel vs. Capcom series, we find that its real genesis began with the unexpected appearance of Akuma in X-Men: Children of the Atom. This surprise cameo sparked a series of sequels, culminating in Capcom's highly successful crossover fighting game series. Among this series, Marvel Super Heroes vs. Street Fighter, unfortunately, stands out as the most overlooked.
The game's significance lies in its introduction of "assists" and a few quirky secret characters like Mecha Zangief. Interestingly, it also featured Norimaru, a humorous character available only to Japanese players due to complex rights issues. However, much of the game relied on recycled content, reflected by the secret characters who were merely recolored versions of existing fighters. This level of repetition, such as turning Blackheart red and renaming him "Mephisto," can come across as uninspired.
Despite these shortcomings, the game retains its charm, thanks largely to the classic Marvel tag system in play. However, the game's character roster and overall aesthetic were far more appealing when the Marvel side exclusively featured X-Men characters.
Street Fighter V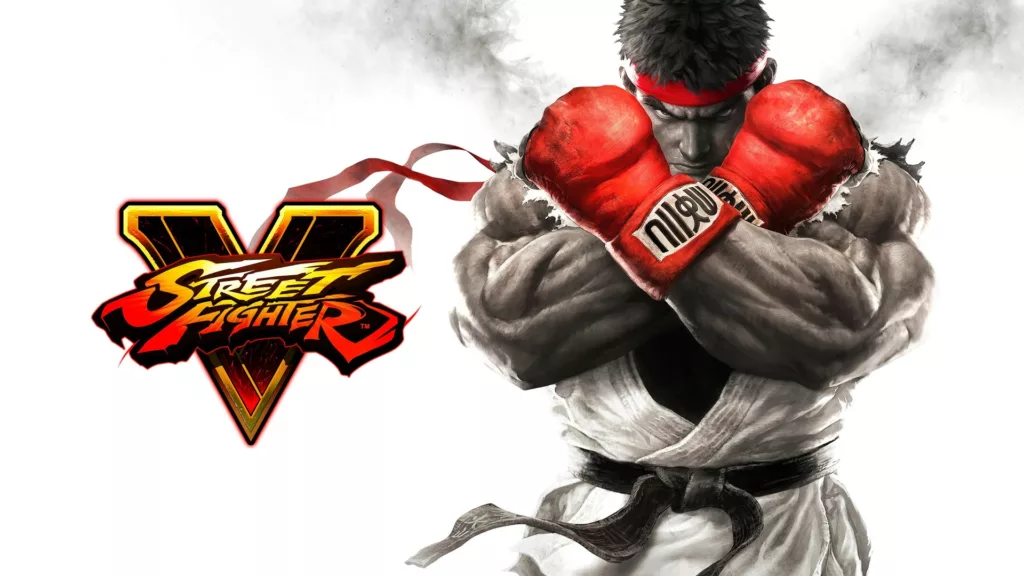 Street Fighter V's launch was less than ideal, to say the least. The game hit the market with a minimal character roster, no arcade mode, a rudimentary story mode, and a series of online server issues. It was a letdown for players, no two ways about it. However, over time and with consistent improvements, Street Fighter V slowly transformed. With the introduction of new characters, stages, and other enhancements, the game gradually found its footing.
Years of dedicated effort and numerous DLCs later, Street Fighter V emerged as an excellent fighting game. A standout feature of the game is the V-Gauge system, which helped differentiate it from other entries in the series. This mechanic felt more integrated once the game added extra V-Trigger options and characters that synergized well with the system.
The game's roster is another shining aspect, featuring a variety of intriguing characters. Street Fighter V breathed new life into classic characters absent from Street Fighter IV, such as Birdie, Rainbow Mika, Urien, Gill, and Oro. It also elevated cameo characters from earlier games like Kolin, Zeku, and Ed to full-fledged fighters, infusing the game with a burst of personality. One notable transformation was Q from Street Fighter III: Third Strike, who was cleverly reintroduced as G, the self-proclaimed President of Earth. With these elements, Street Fighter V truly earns its place among the best Street Fighter games.
X-Men vs. Street Fighter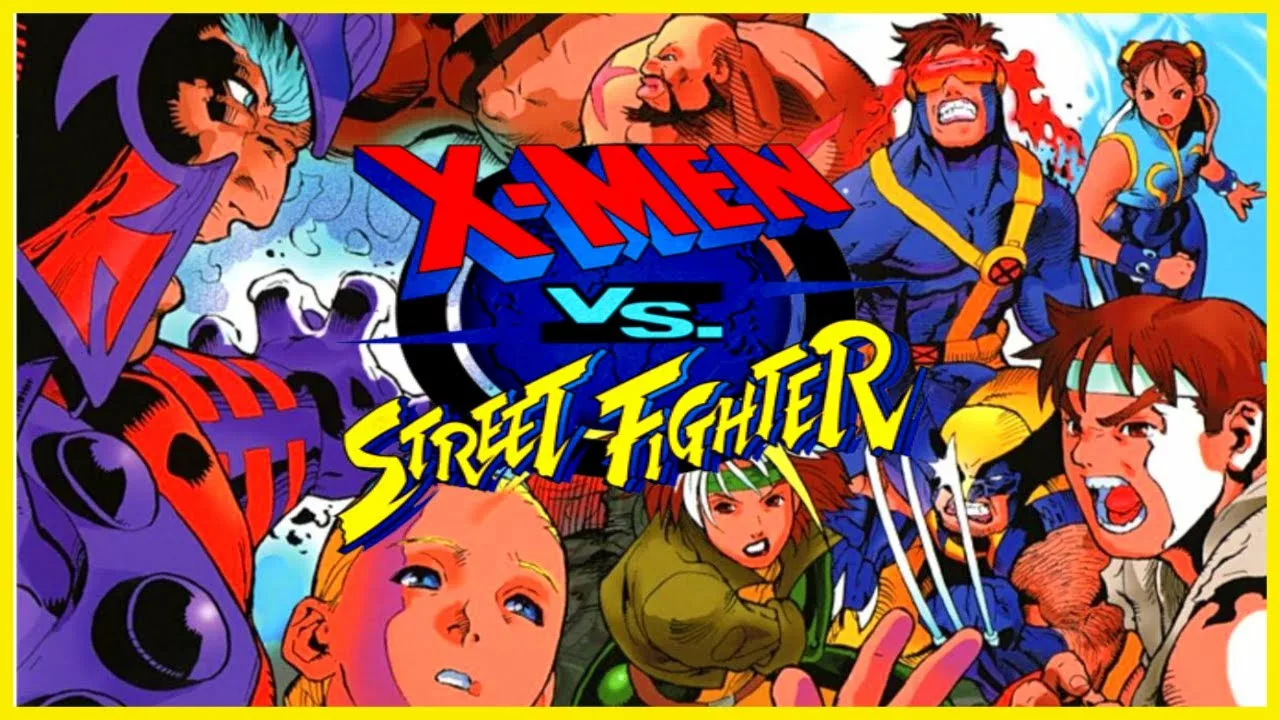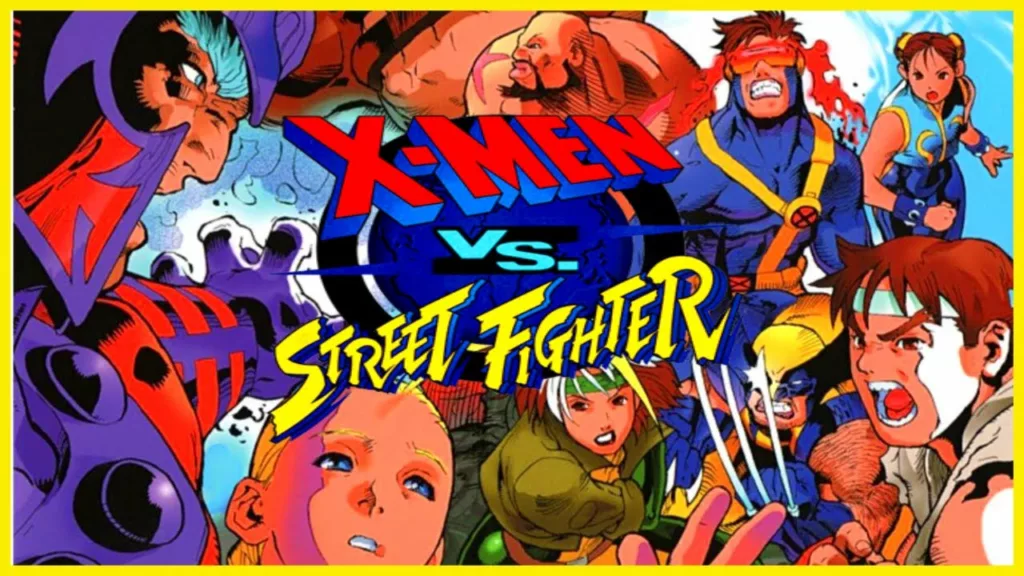 Capcom's bond with Marvel would eventually become robust, but it was during the creation of X-Men vs. Street Fighter that things began to take a delightfully wild turn. This unconventional crossover between the Street Fighter universe and Marvel's X-Men led to some surprisingly engaging matchups, such as the incongruous teaming of Sabretooth and Dhalsim. Additionally, the sheer absurdity of Rogue acquiring Akuma's Raging Demon attack via a kiss added an extra layer of fun to the game.
In this game, we also witness Magneto's unexpected defeat of M. Bison and his persuasive recruitment of Bison's followers into his mutant brotherhood. As Capcom's first foray into tag team gaming, this iteration brought a breath of fresh air to the fighting games of the mid-'90s. The game boasts innovative features such as Ryu's evolution from launching fireballs to emitting laser beams, Chun-Li's screen-panning leaps, and the transformation of Apocalypse into a strikingly rendered sprite.
Moreover, it introduced us to Cammy's fresh Killer Bee look. While X-Men vs. Street Fighter might not be the pinnacle of the Marvel vs. Capcom entries, it undeniably stands out as one of the most inventive.
Street Fighter: The Movie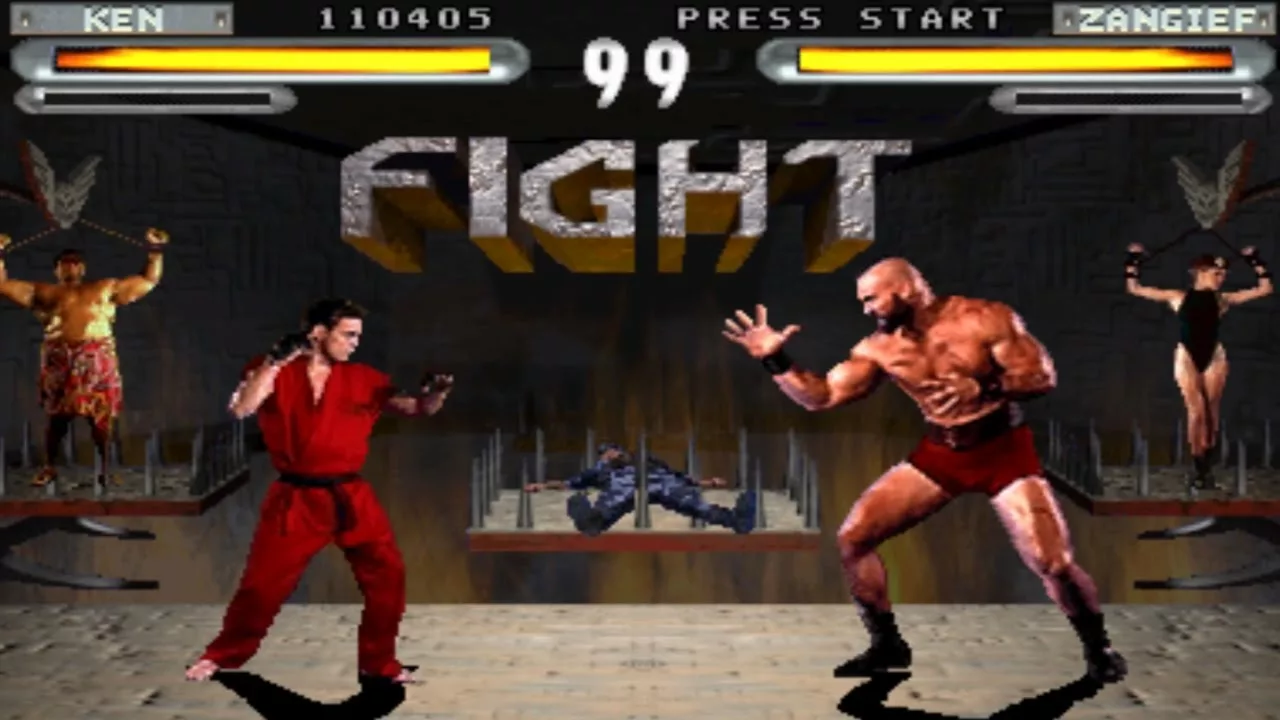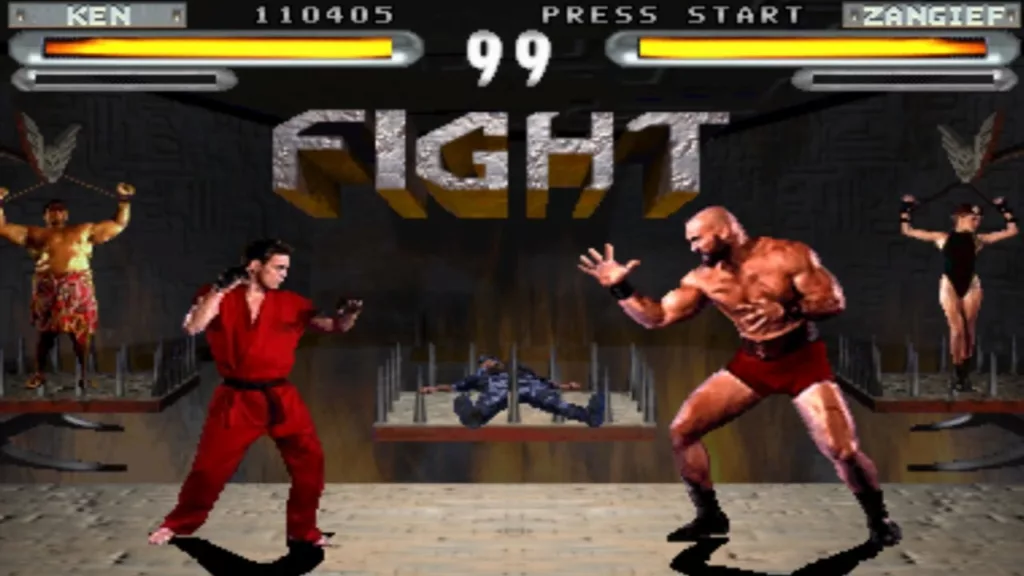 In an unexpected twist, the arcade game based on Street Fighter: The Movie morphed into a sort of multiverse sequel to Street Fighter II. Arriving in the arcades in 1995 alongside Street Fighter Alpha, it retained the essence of the original SF II game, despite the American movie offering its own interpretation of Capcom's Street Fighter lore.
The game featured characters from SF II, each portrayed by their live-action counterparts from the 1994 Jean-Claude Van Damme movie. Today, it may have faded from popular memory, but it once held a cult following and was a favorite among early fighting game enthusiasts who were looking for a change of pace from traditional fighting games.
As the author of this article, I fondly recall the high school years when this game shared a spot in our school cafeteria with Samurai Shodown II. Both cabinets attracted a diverse array of players, showcasing an impressive blend of skills and serious dedication to the games. It's these personal experiences that truly highlight the unique appeal of Street Fighter: The Movie among the best Street Fighter games.
Street Fighter 2010: The Final Fight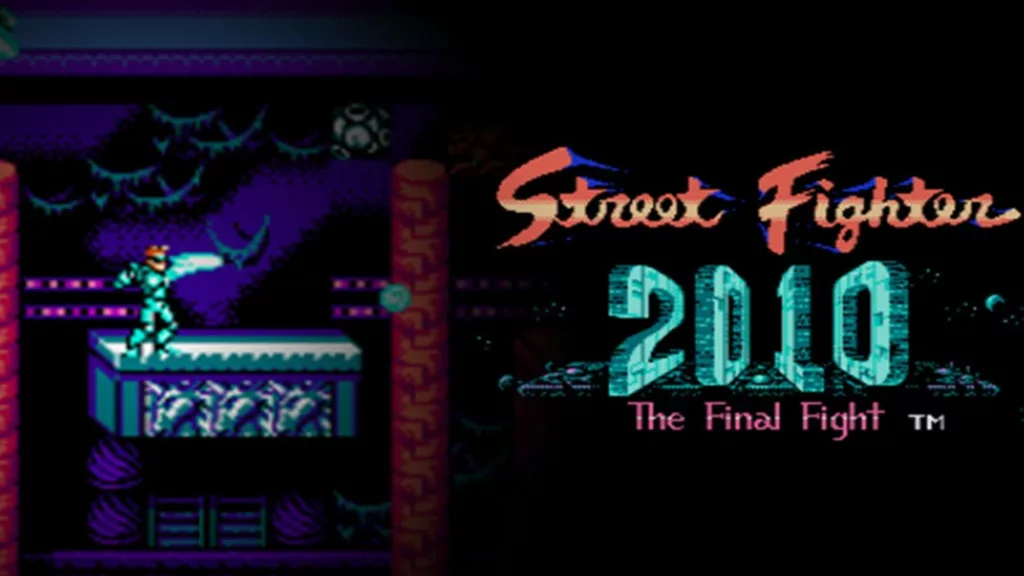 Kicking off our list is one of the most unusual and nearly disconnected entries in the Street Fighter series: Street Fighter 2010: The Final Fight. Unlike the traditional 2D fighting games the franchise is renowned for, this game is a side-scrolling action-adventure platform game, bearing similarities to the Metroidvania style. It was launched exclusively for the NES in 1990.
In an interesting twist, the storyline centers around Ken from the original Street Fighter, now equipped with cybernetic implants. The narrative goes that Ken had triumphed in the Street Fighter tournament 25 years earlier, subsequently retiring and undergoing transformation through Cyboplasm. Upon the murder of his lab partner and the theft of some Cyboplasm, Ken embarks on a mission to bring the culprit to justice.
However, this storyline was only created for the American localized version. The original Japanese version featured a main character named Kevin with no connections to Street Fighter. The reasons for this discrepancy remain unclear. Regardless, this game, whether considered a part of the Street Fighter franchise or not, offers a fascinating glimpse into the evolution of gaming history.
Street Fighter Alpha 3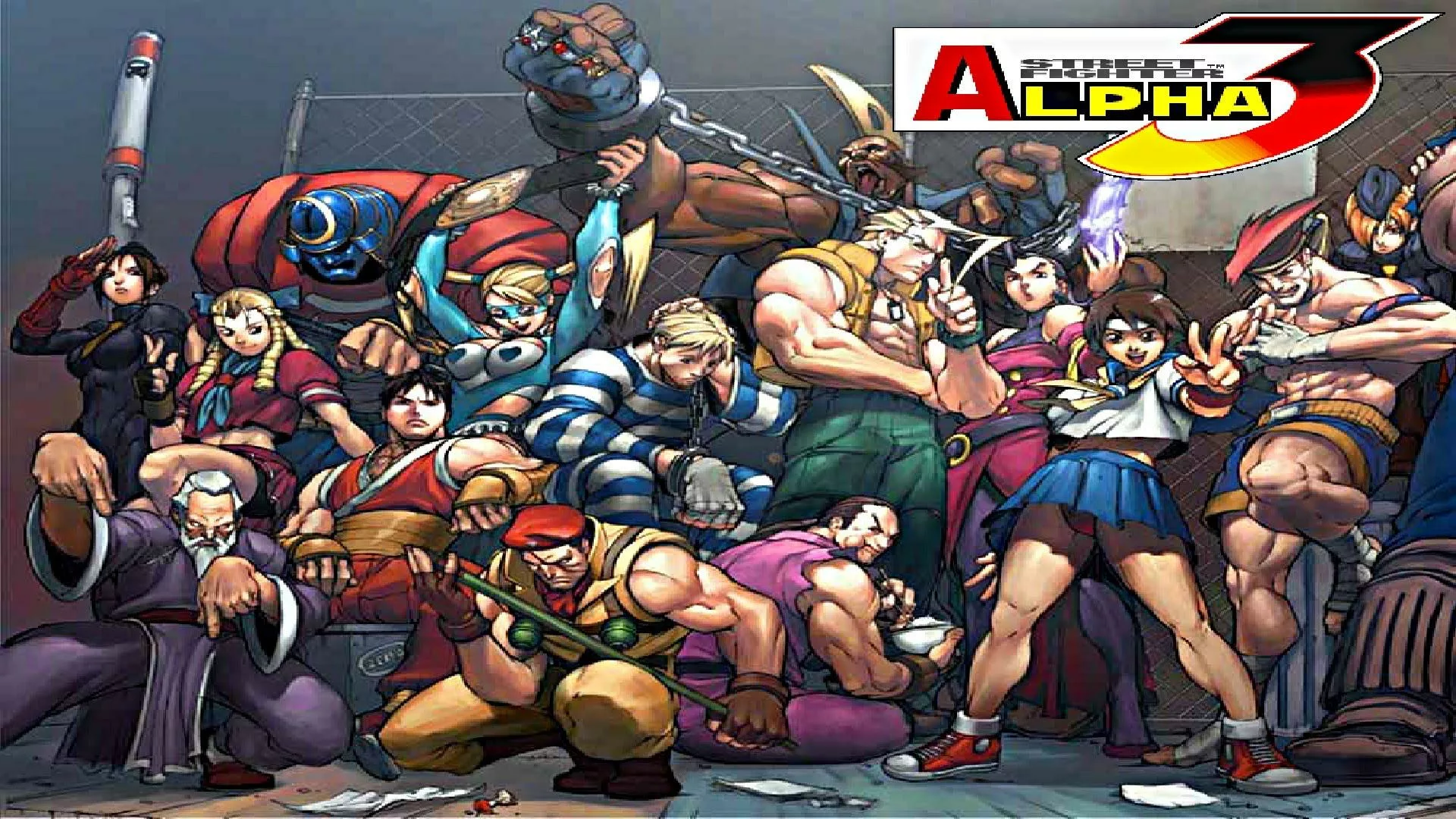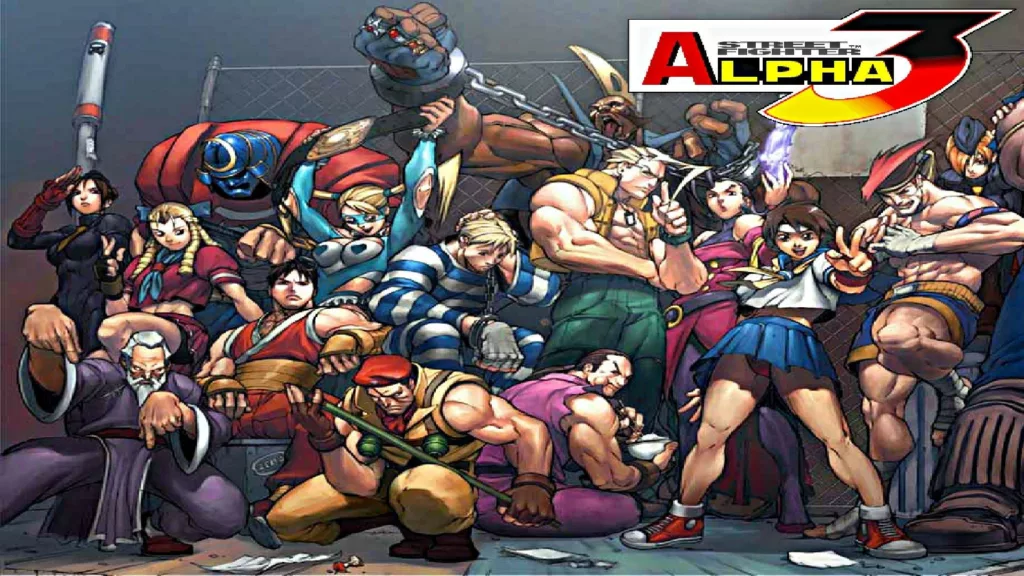 While Street Fighter Alpha 3 might not have had a significant visual divergence from other titles in the Alpha series, it made its mark with an impressive roster of characters, especially for a home console release. Capcom decided to abandon the 'Auto' or 'Manual' control systems used in previous Alpha titles.
In Street Fighter Alpha 3, players could choose from three distinct fighting styles, termed 'ISMs', each altering the gameplay depending on the player's selection. This installment introduced the concept of 'guard crushes', where players become susceptible to attack if they guard for extended periods. Also, the 'Just defense' system was added, which allowed players to time their blocks, reducing the depletion of the Guard Power gauge with each successful defense, similar to the highly praised Garou: Mark of the Wolves game.
Thanks to the variety of fighting styles and the extensive character roster, Street Fighter Alpha 3 ranks as one of the best Street Fighter games to revisit. It continues to be a popular choice among fighting game enthusiasts to this day.
Ultra Street Fighter IV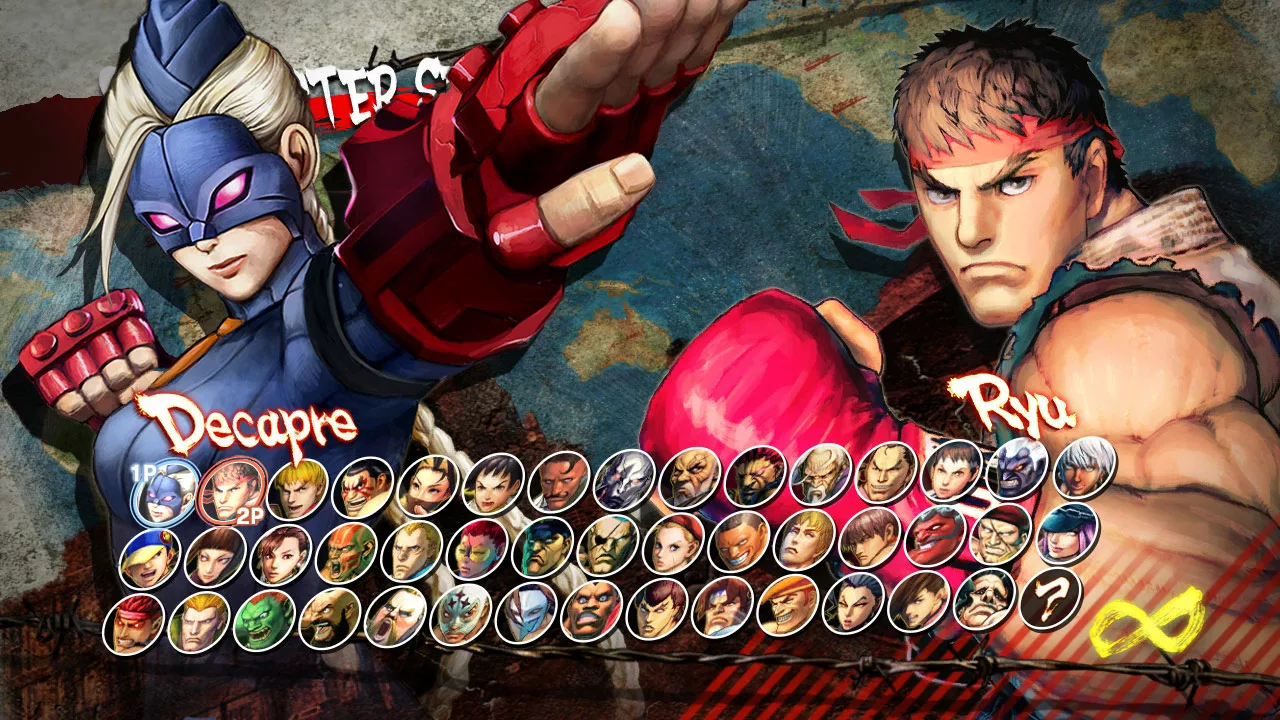 Ultra Street Fighter IV, while not the first game to make use of 3D graphics, certainly set the trend for the polygon graphics style that's become the norm in contemporary gaming. Despite its 3D leanings, it managed to retain a hand-drawn, cel-shaded aesthetic reminiscent of an anime. This iteration of Street Fighter breathed new life into the franchise, first making its appearance in Japanese arcades on July 18, 2008, before being introduced to home consoles like the Playstation 3 and Xbox 360 in February 2009.
Ultra Street Fighter IV's gameplay ingeniously merges the core principles from Street Fighter II Turbo with the more advanced mechanics of Street Fighter III 3rd Strike. The game developers intentionally opted to abandon the signature Parry mechanic from SF III to recapture the vintage feel of SF II. Consequently, the game introduced intense Focus Attacks and visually stunning Ultra Combos.
The storyline follows on from SF II, featuring the villain Seth, previously the CEO of Shadaloo's weapons division and a body replacement for M. Bison. After Seth's escape, S.I.N. Corp decides to organize another fighting tournament, with the intention of finding strong fighters to harness for their mysterious BLECE project. However, the true purpose and secrets of this project vanished with Seth's demise.
Ultra Street Fighter IV enjoyed enormous success within the fighting game community and became the go-to game for tournaments worldwide during its heyday, its popularity surging alongside the rise of YouTube and social media. This resulted in both official and unofficial competitions that showcased the talents of the world's top players.
Street Fighter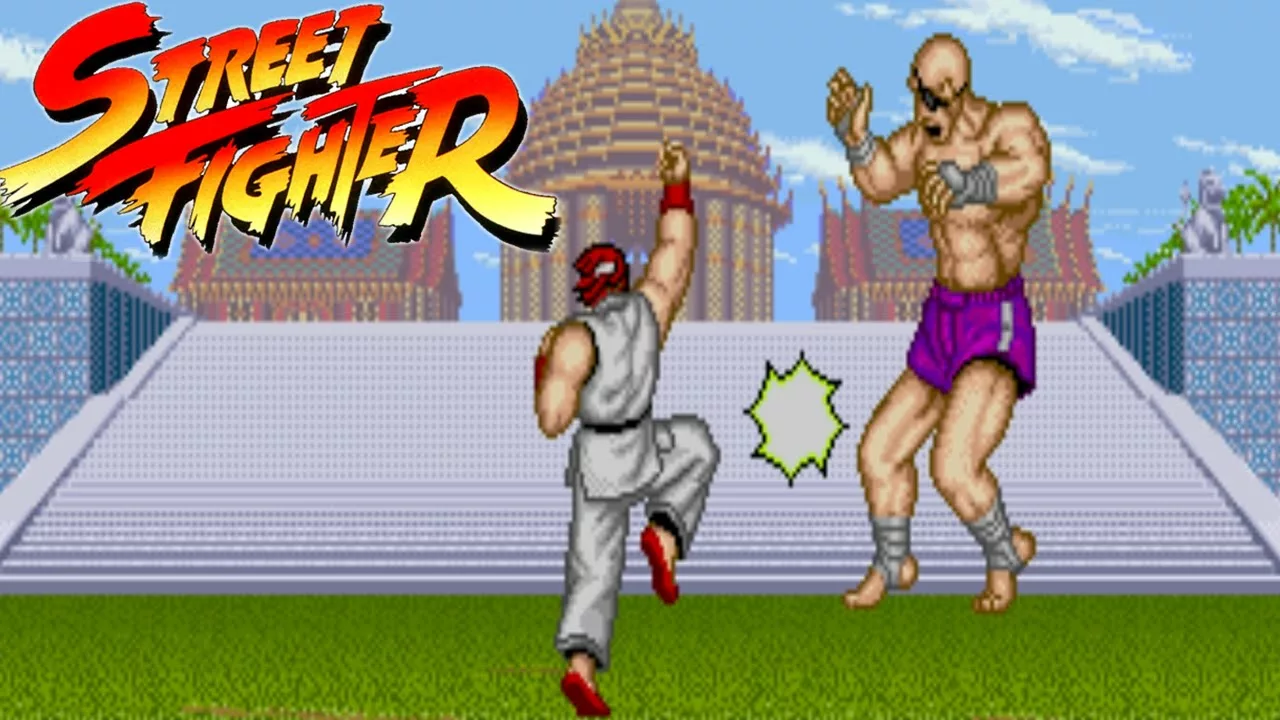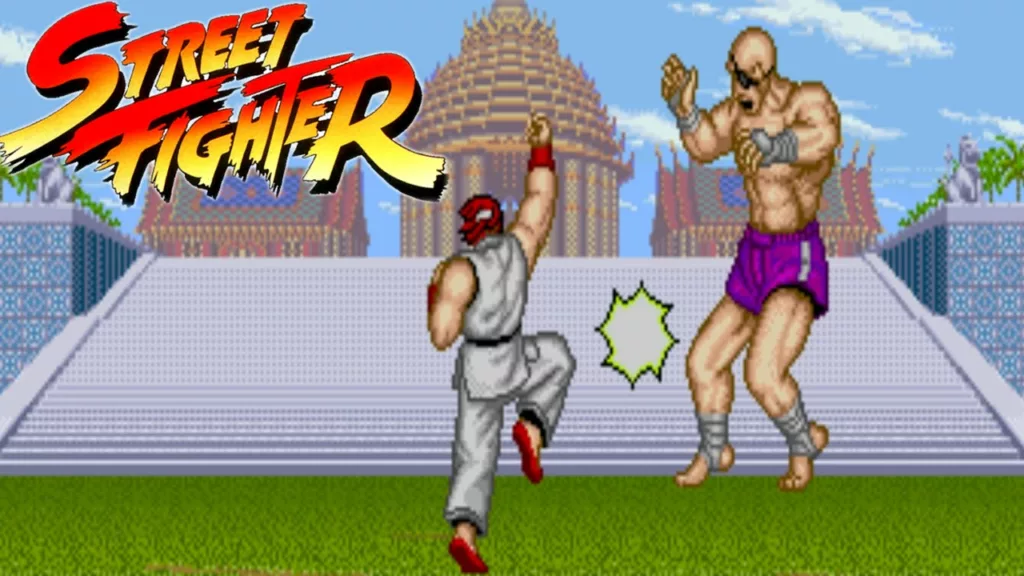 Street Fighter is the pioneering game that laid the groundwork for all subsequent entries in the franchise. It emphasized strategic, complex fights, with the player controlling Ryu or Ken in two-player mode. The game originally employed a unique control setup consisting of an eight-way joystick for movement and two large buttons for executing punch and kick actions, the intensity of which varied based on how hard the buttons were pressed.
Despite these innovative features, the original control setup was not well received. This led Capcom to release a six-button version, which eventually became the standard control system for the Street Fighter series. The game also introduced special moves like Hadoken, Shoryuken, and Tatsumaki Senpukyaku as hidden moves. Gameplay saw the player traversing the globe, taking on a variety of challenges.
Despite its status as the progenitor of the series, the original Street Fighter is challenging to return to due to its age and clunky mechanics. Today, it serves more as a fascinating relic of gaming history than a game that fans would actively revisit.
Street Fighter III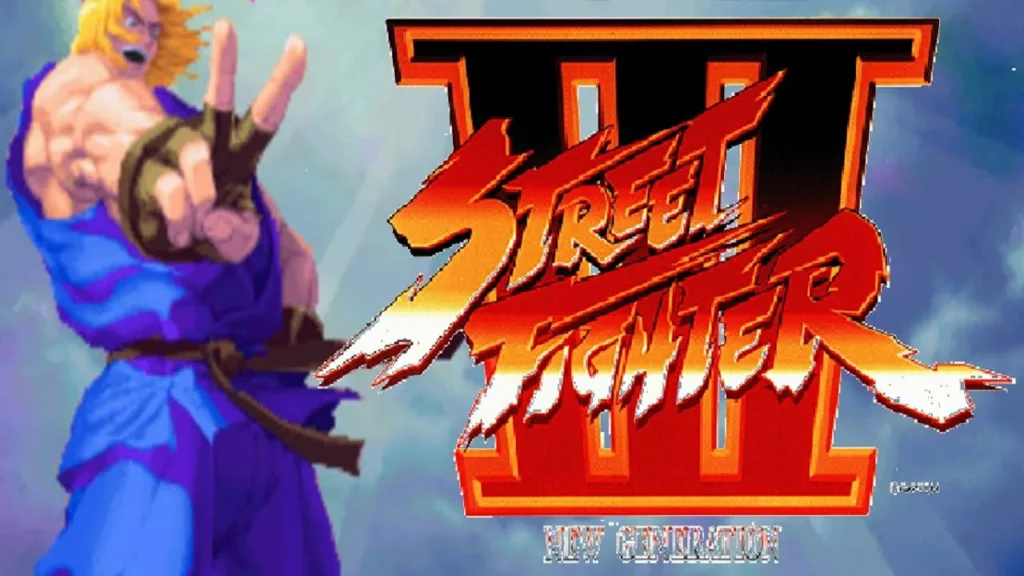 Street Fighter III, which hit arcades in 1997, was met with a lukewarm reception, largely due to the expensive hardware required to run it. Interestingly, it became a Street Fighter game quite late in its development process, mirroring the production of a sequel to the movie Die Hard. This led to a cast of mostly new and unfamiliar characters, as it wasn't initially designed to be a fresh chapter in the Street Fighter saga. Moreover, it was released at a time when 3D graphics were all the rage, leaving Street Fighter III's 2D sprites feeling outdated and unexciting to the gaming public.
However, upon receiving the 'Third Strike' update, it became evident that Street Fighter III represented a pinnacle in the franchise's evolution. The sprite work was nothing short of outstanding, offering a gaming experience that was both visually engaging and mechanically solid, accompanied by fluid animations and a vibrant soundtrack. Moreover, it introduced some of the most imaginative character designs in the Street Fighter universe, such as Alex, Ibuki, Urien, and Q.
The challenging but rewarding parry system added a new level of depth and skill to the gameplay. While many of the sequels to Street Fighter II aimed to update the 1991 classic, Street Fighter III was the title that truly marked a significant leap forward for the series.
Street Fighter IV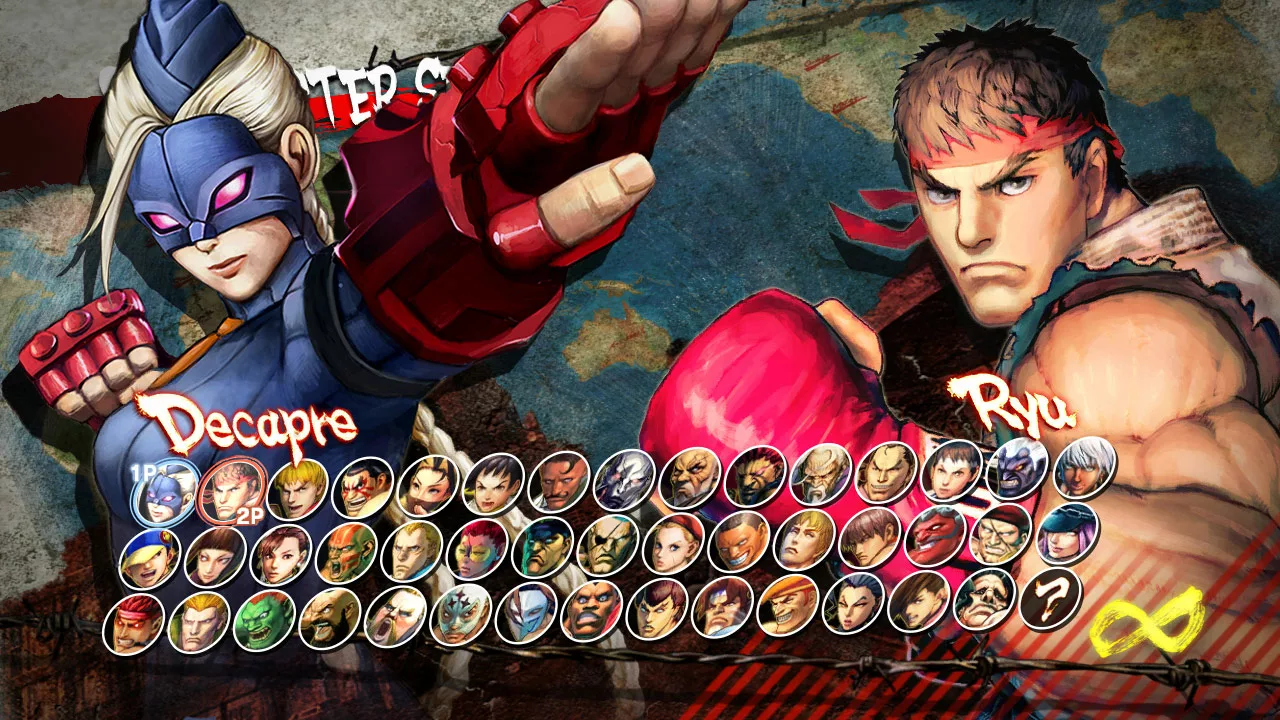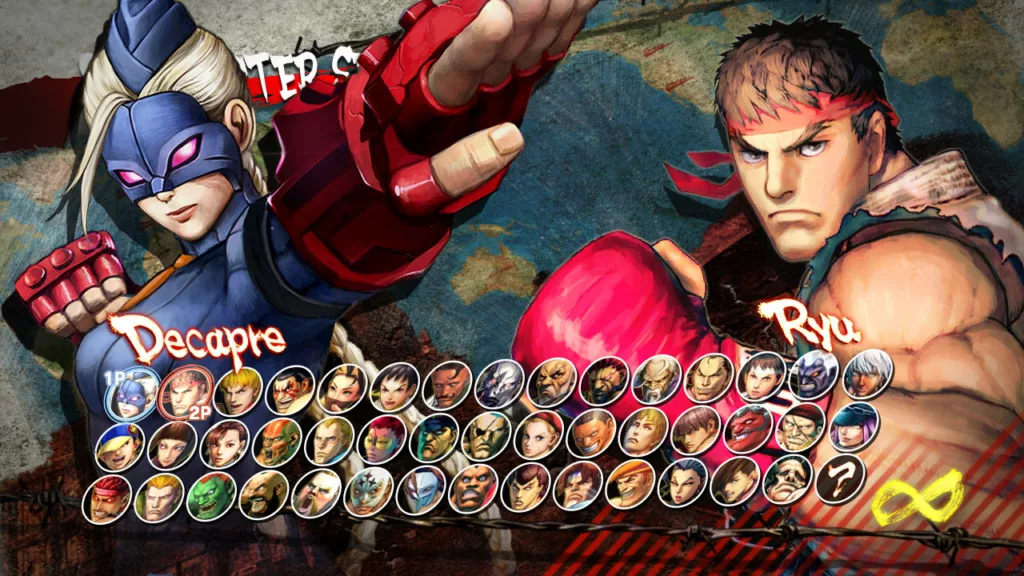 Nearly a decade had passed since the last major Street Fighter release when Street Fighter IV burst onto the scene, revitalizing the series following Capcom's disappointing 2004 release, Capcom Fighting Evolution. This sequel successfully brought the main Street Fighter series into the 3D realm while retaining the classic 2D gameplay mechanics.
The game breathed new life into familiar characters, giving them a touch more personality and depth. As updates rolled out, fighters from the Alpha days and Street Fighter III were integrated, creating a sense of continuity that linked all the eras of the franchise together.
Street Fighter IV holds a significant place in the series for bringing Street Fighter to a new generation of gamers, but it doesn't necessarily stand out on its own. While the introduction of the Focus Attack and Ultra Combo mechanisms was an interesting addition, they weren't groundbreaking. The game's main antagonist, Seth, leaves a bit to be desired, and the storyline centered around him feels somewhat lackluster. Street Fighter IV accomplished its mission of reviving the franchise, but compared to its predecessors, it doesn't quite have the same longevity.
Street Fighter V: Champion Edition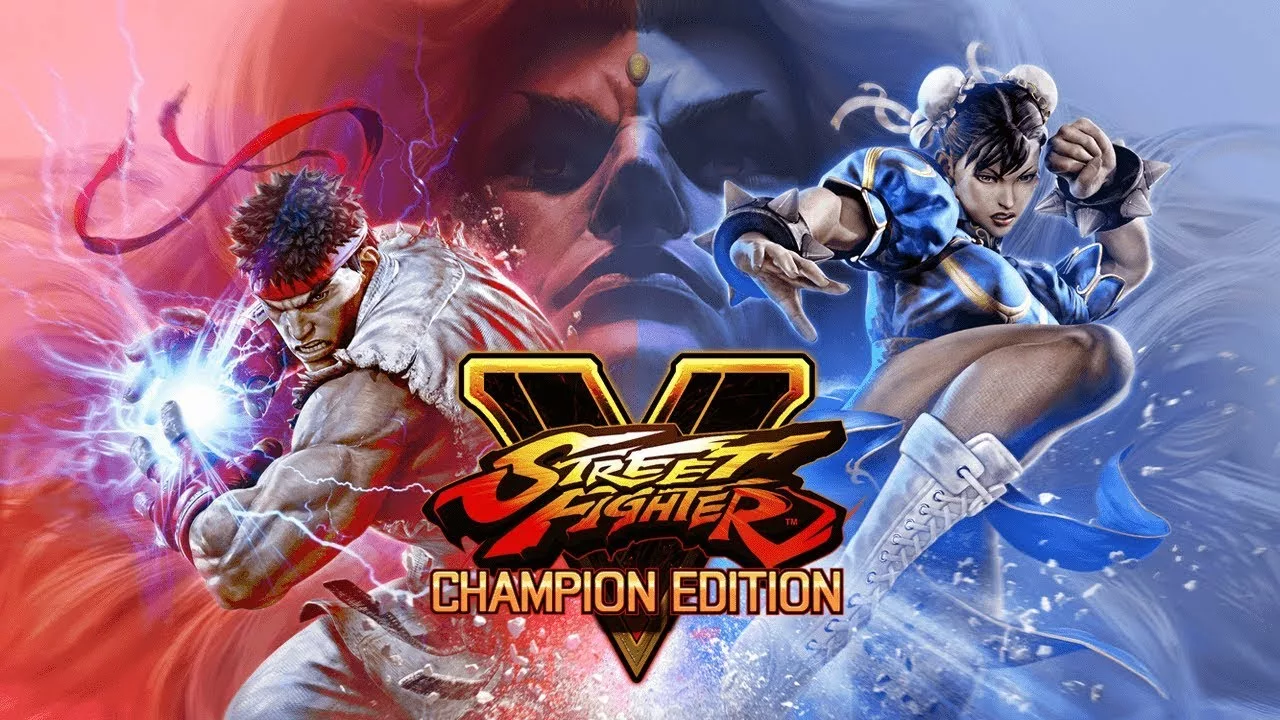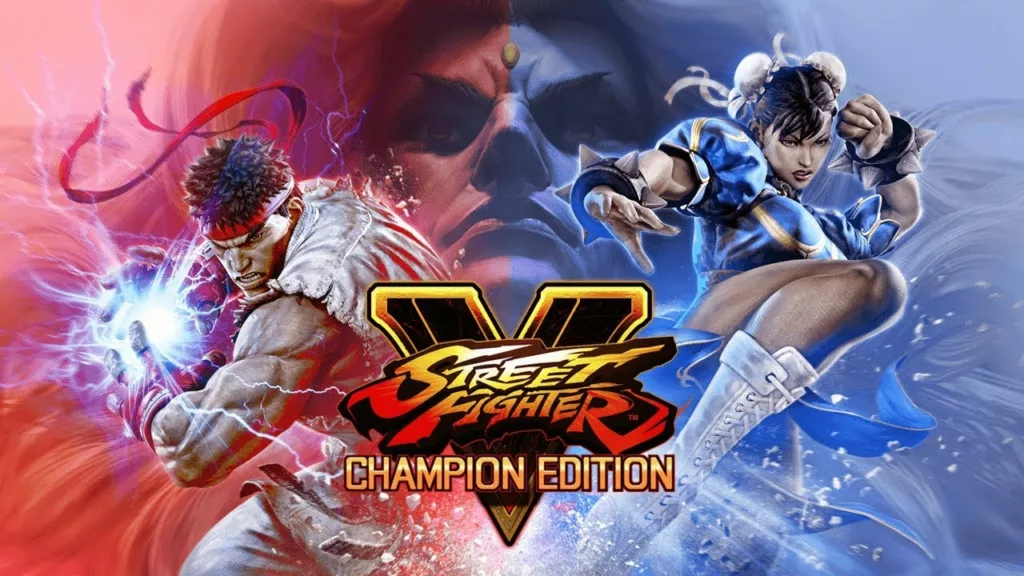 Street Fighter 5 had a bit of a bumpy start, but it has since evolved into one of the franchise's top-tier games. This evolution has seen a shift towards a slower pace and more emphasis on neutral-focused gameplay, prompting many to argue that the fifth installment is a true testament to mastering the basics of Street Fighter. The Champion Edition of the game further built upon this, introducing a second V-Trigger for all characters and consistent enhancements to the gameplay, which keep the competitive scene fresh and dynamic. But let's just avoid talking about Luke. If you're a fan of this character, you might find yourself excluded from our hypothetical, super fun barbeque!
With an impressive lineup of more than 40 fighters, Street Fighter 5: Champion Edition boasts the most extensive roster in the entire franchise, outdoing even the vast selection in Ultra Street Fighter 4. It does fall short in the netcode department, but that doesn't overshadow the fact that this game has been progressively getting better. It's a shining example of how versatile and thrilling the Street Fighter franchise can be, offering an array of unique characters and playstyles for players to enjoy.
Street Fighter Alpha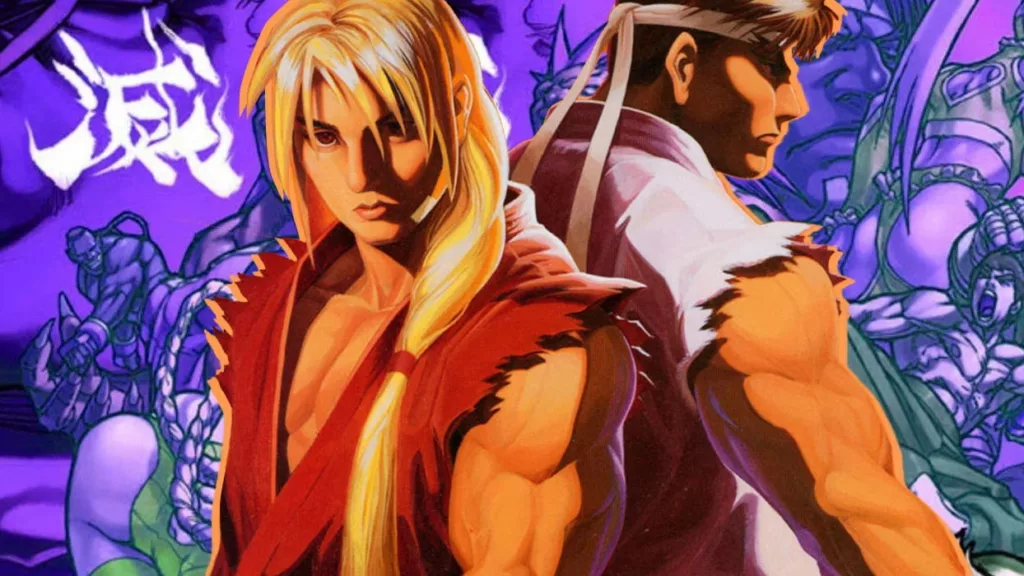 After squeezing all they could from Street Fighter II, Capcom decided it was time for a change. But instead of moving forward, they took a step back with Street Fighter Alpha, a prequel that connects the events of Ryu defeating Sagat in Street Fighter I and M. Bison's World Warrior tournament in Street Fighter II.
The visual style of Street Fighter Alpha was more vibrant and cartoonish than its predecessors, and the storyline dove deeper into world-building, enriching the lore of the series. New characters were introduced, and younger versions of characters from Street Fighter II made their way into the mix. Cameos from characters in Final Fight were also seen, and we got our first glimpse at Charlie Nash, setting the stage for Guile's future quest for revenge.
Street Fighter Alpha's sequels, particularly the home versions of Street Fighter Alpha 3, brought even more characters into the mix. The game's roster gradually encompassed all fighters from Super Street Fighter II: Turbo, while adding a host of new names. On top of this, Capcom introduced numerous gameplay variations. By the time of Alpha 3's release, players could choose their preferred fighting style, or "ism," to use in matches, adding another layer of complexity and customization to the gameplay.
Street Fighter II
No discourse on the best Street Fighter games would be complete without acknowledging the legendary Street Fighter II. This game swept the world off its feet in the early '90s, captivating the imaginations of kids who would eagerly line up in front of arcade machines, their quarters at the ready. This phenomenon wasn't confined to gaming arcades; you could spot Street Fighter machines in the most unexpected places, like local stores and even tucked away in corner shops. This game's popularity led to a proliferation of arcades with a plethora of Street Fighter and Neo Geo games.
The narrative of Street Fighter II revolves around the sinister organization, Shadaloo, led by the enigmatic M. Bison. Intent on dominating the world, M. Bison organizes a fighting tournament to scout powerful fighters to recruit into his organization.
Building on the foundation laid by its predecessor, Street Fighter II revolutionized the game mechanics, control schemes, and special move inputs. The most significant innovation was the introduction of the versus mode, expanding the roster to eight distinctive characters. Each of these characters, with their unique fighting styles, hail from different parts of the world and have their own storylines, making the game an international tournament of sorts. The game doesn't end with defeating these eight characters. There are sub-bosses and a final boss to tackle, who later became playable characters in subsequent versions of Street Fighter II.
Street Fighter II's impact can't be overstated. It didn't just set the bar for fighting games, it defined the genre. Undeniably, it's one of the most influential video games of all time.
Street Fighter 3: 3rd Strike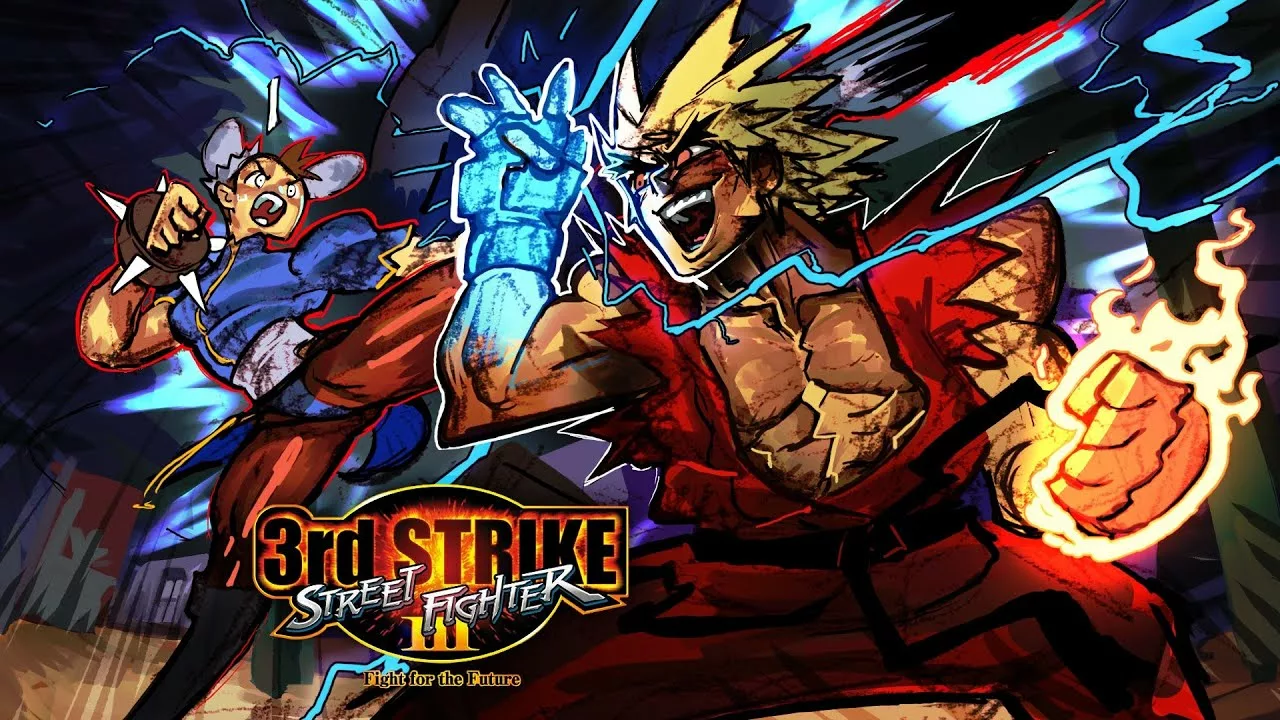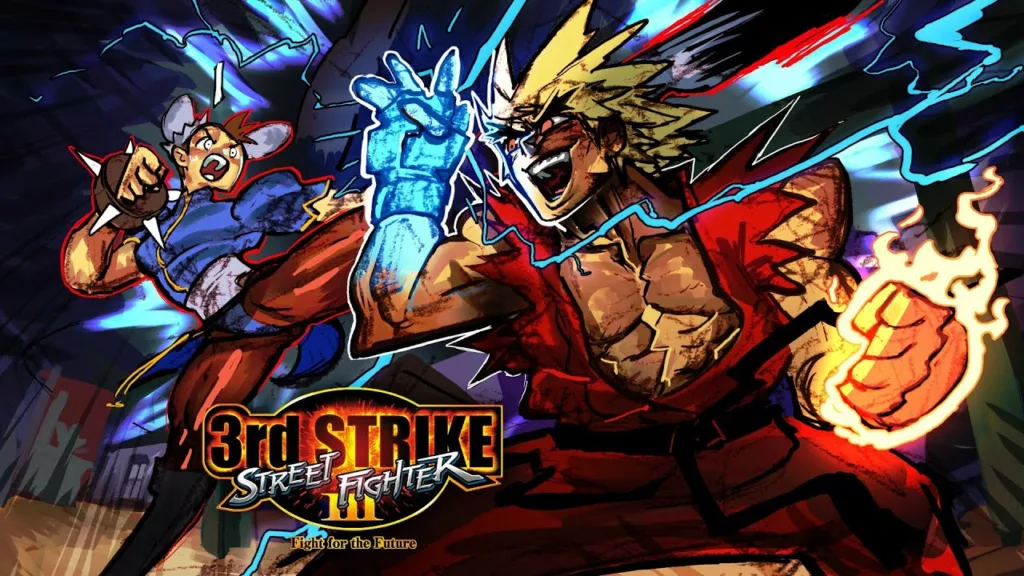 Despite a rocky start, Street Fighter 3 found its footing with the release of 3rd Strike. Prior to this, many viewed the franchise as a vestige of a bygone era, eclipsed by more visually appealing 3D fighters. 3rd Strike challenged these perceptions with its revitalized gameplay, striking visual overhaul, new character introductions, and an unforgettable soundtrack.
Boasting stunning character animations and an innovative parry system, Street Fighter 3: 3rd Strike gave birth to an iconic esports moment – the legendary Daigo parry at EVO 2004. This momentous event further cemented the game's status in fighting game history.
Perhaps the greatest testament to Street Fighter 3: 3rd Strike's quality is its enduring appeal. Even today, the game stands tall as one of the best entries in the Street Fighter series and maintains its position as one of the greatest fighting games ever created, even after 35 years of Street Fighter history. Whether you're a seasoned player or new to the series, 3rd Strike continues to offer an exceptional gaming experience.
Street Fighter 6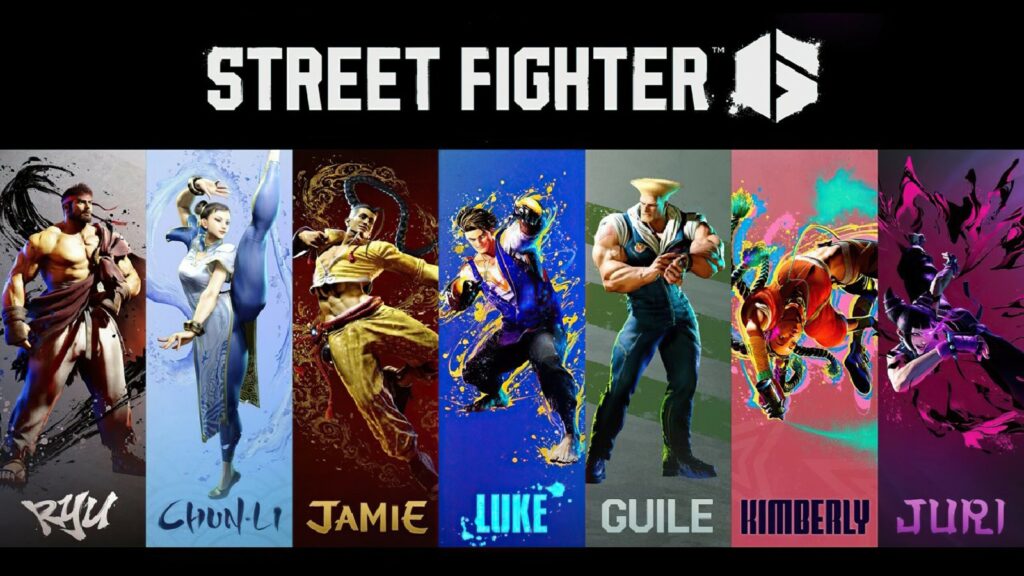 Fresh off its release on June 2nd, Street Fighter 6 has already carved out a sizable community, both in the professional FGC tournament circuit and among the online gaming populace. While the game boasts a host of exciting new characters and innovative gameplay mechanics, the standout feature for many enthusiasts is undoubtedly the World Tour mode.
This unique mode gives players the opportunity to craft their personalized Street Fighter warrior and embark on an engrossing action-RPG story campaign. As they navigate through quests and level up, players can obtain a wide array of aesthetic customization options and learn potent fighting techniques from legendary Street Fighter mentors who have left an indelible mark on the series.
However, while the advanced visuals have given the game a fresh face, they signal a departure from the beloved anime-style graphics, with Street Fighter 6 appearing more like a fusion of Tekken and Killer Instinct. Despite this visual transformation, the core gameplay remains faithful to the Street Fighter ethos. While it may still be early days, Street Fighter 6 is rapidly gaining ground as potentially the best comprehensive Street Fighter experience to date.
Super Street Fighter II Turbo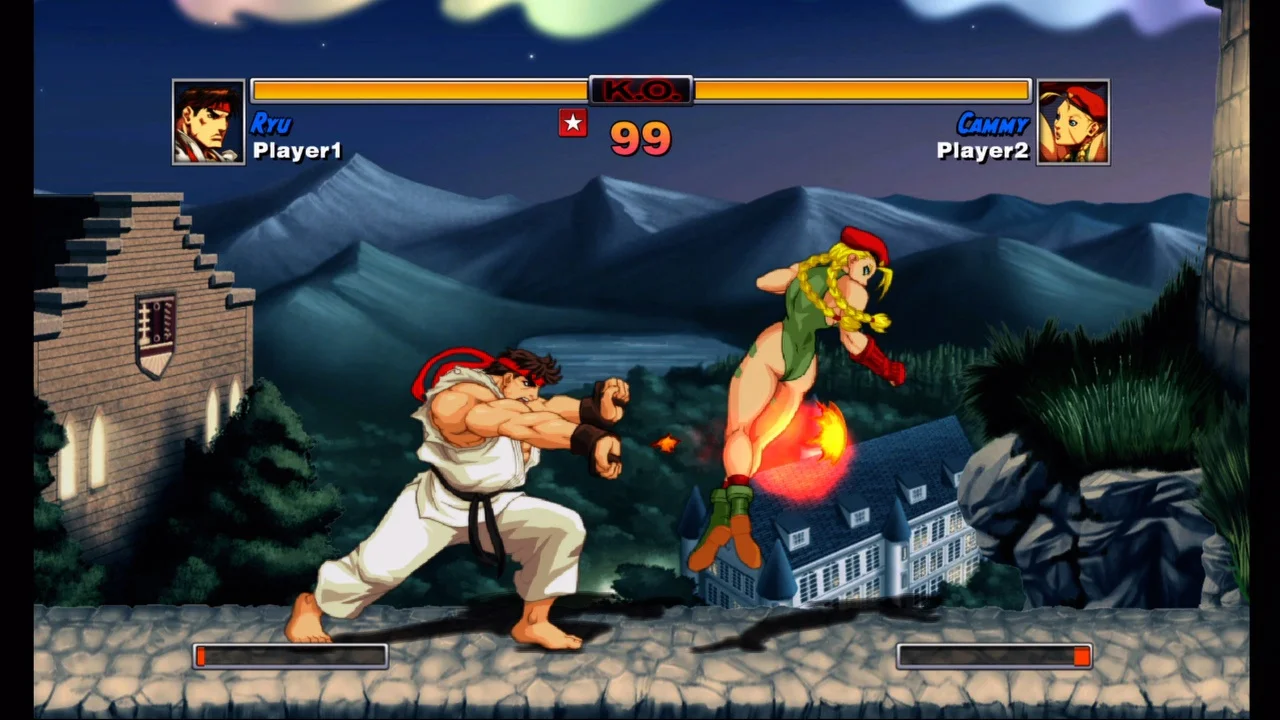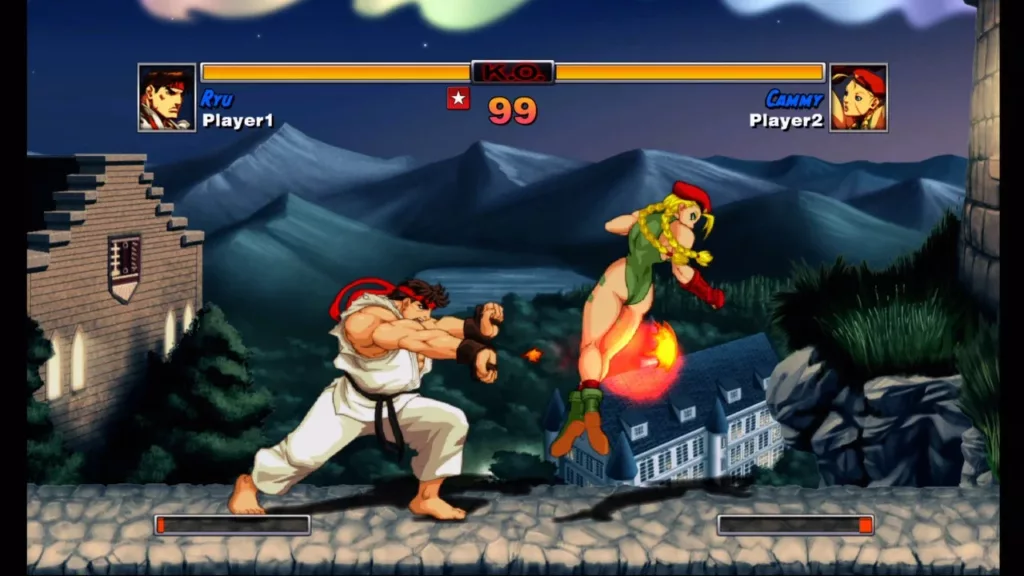 Super Street Fighter II Turbo dialed up the intensity of the already successful fighting game series. In response to the popularity of alternative fast-paced versions like Street Fighter II: Rainbow Edition, the game introduced new modes that accelerated the gameplay rhythm.
One of the game's revolutionary introductions was the Super combo system, a high-powered version of a special move available to all characters. This mechanic has since become an enduring fixture in the fighting game genre. The game also welcomed the addition of air combos and launchers, which provide an upward boost, significantly expanding the strategic depth and gameplay dimensions of the time.
Undeniably, Super Street Fighter II Turbo is a cornerstone entry in the franchise. Whether you're playing on an original arcade system or engaging with one of the many rereleased or remastered versions over the years, the game delivers a consistently enjoyable gaming experience, making it one of the best Street Fighter games.