After a decade-long hiatus, the Payday series makes its triumphant return with Payday 3. This co-op FPS lets a crew of four players team up to pull off elaborate heists ranging from bank jobs to art gallery raids. It's a premise that worked wonders in Payday 2, keeping players hooked for years with its addictive gameplay loop of planning cleverly and unleashing chaotically fun shootouts when things go sideways.
Payday 3 picks up where its predecessor left off, putting you in the shoes of career criminals forced out of retirement for one last score. You'll assemble a crew, case joints, gather intel, and execute increasingly bold capers, with the option to stealthily sneak your way to the loot or go in guns blazing when stealth fails. It's a formula that clearly still works, even if it feels overly familiar.
In this review, we'll break down what's new, what's not, and how Payday 3 stands up as the latest entry in this long-running co-op shooter franchise. Strap on your heisting gear and get ready to weigh the pros and cons of coming out of retirement for this addictive criminal fantasy.
Pulling Off the Perfect Heist…or Not
The core gameplay loop in Payday 3 will be instantly familiar to anyone who's played previous games in the series. Everything revolves around intricately planning out heists, gathering intel, acquiring gear, and then trying to pull off the perfect score. Of course, things rarely go as planned, and that's where the real fun begins.
Each heist gives you the option to take a stealthy approach, sneaking your way through restricted areas disguised as a civilian to get intel, swipe keycards, and avoid detection. This requires careful coordination as a team to hack security systems, pick locks, and get to the loot unnoticed. One small mistake though, like a misplaced grenade, can cause all hell to break loose.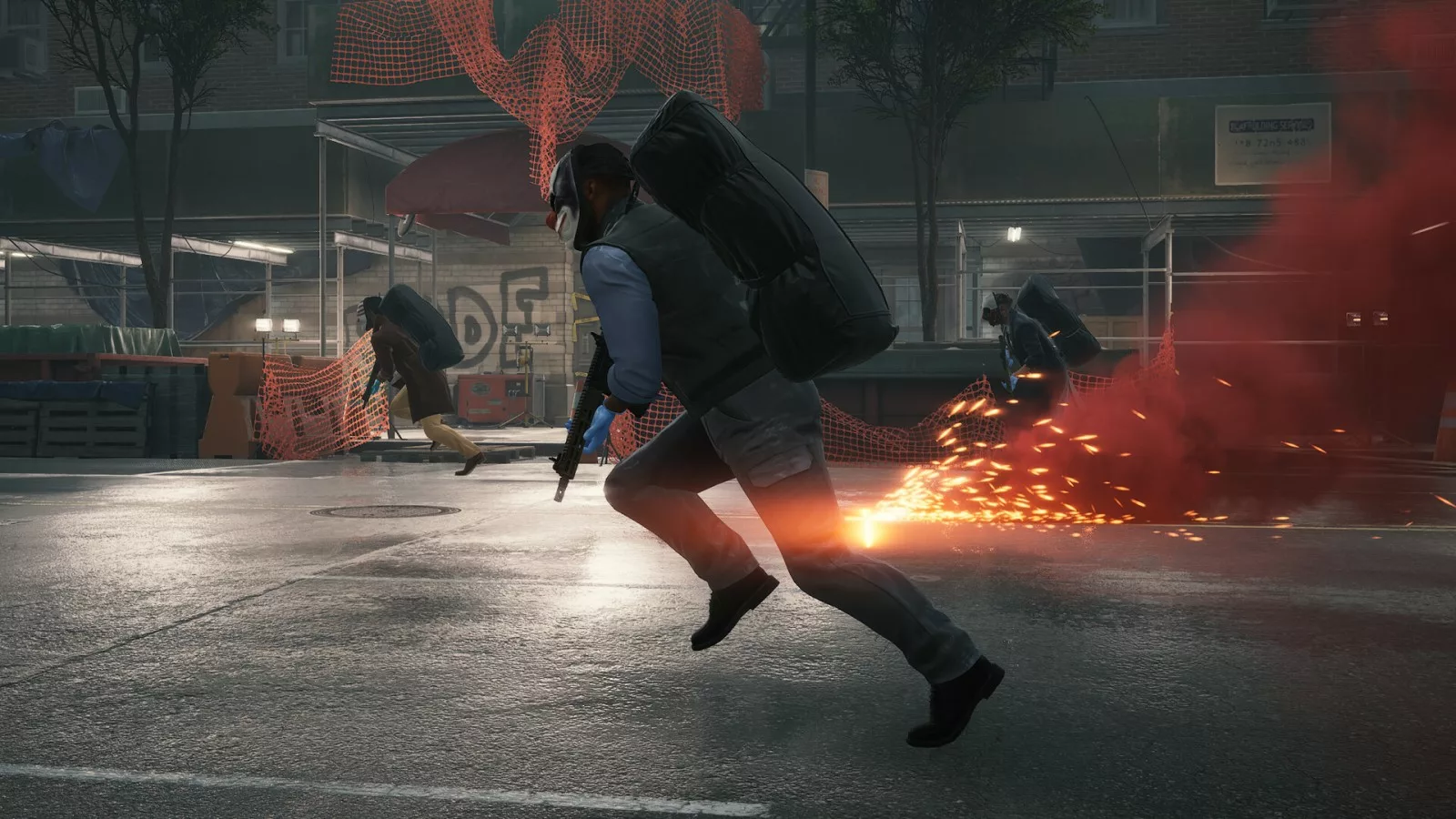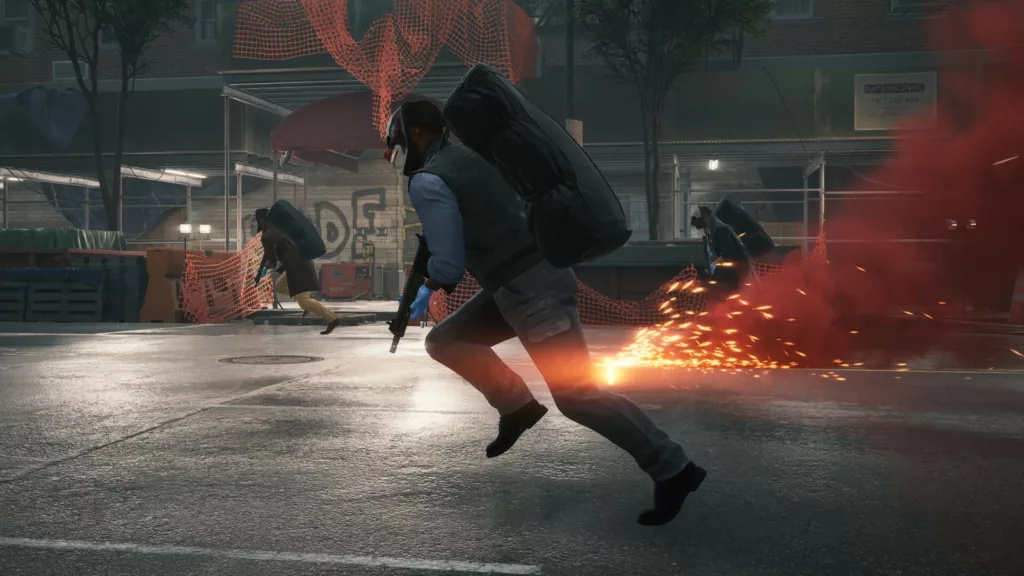 Once your cover is blown, Payday 3 switches gears into a loud, guns-blazing shootout as you fend off waves of police while trying to secure the objective. This chaos is where the game truly shines, capturing the thrill of Hollywood-style heist getaways gone wrong. While stealth feels expanded, the manic firefights Payday is known for are still the main draw.
Missions themselves have a good variety of multi-phase objectives, like scoping escape routes, breaching vaults, moving loot to getaway points, and finally making your escape. While there are only 8 at launch, their elaborate multi-floor designs make them replayable as you master new strategies. Managing hostages also adds tensions, as you negotiate with police to buy more time when plans fall apart.
There's no doubt Payday 3 nails the core heist experience. My only gripe is that it follows previous games almost too closely at times. Besides faster movement and some new negotation mechanics, this feels very familiar, down to the objectives. It still captures the criminal fantasy perfectly, but a few more new ideas could have pushed boundaries even further.
Experience the Magic of The Smurfs in 3D: "Step into a colorful and enchanting 3D world with our comprehensive The Smurfs 2 game review. Find out how this sequel brings more depth and fun to the Smurfs' universe."
Planning Your Criminal Build for the Long Haul
Progression is a big part of what keeps Payday's heists feeling fresh, and Payday 3 doesn't disappoint when it comes to offering plenty of rewarding ways to evolve your criminal. There's a mountain of cosmetic loot, a redesigned skills system, and plenty of customization options to dig into.
Leveling up is satisfyingly frequent as you pull off jobs, with new masks, materials, patterns and weapon skins unlocking often as completion rewards. While it starts small, the cosmetics give you ample ways to personalize your heister. The skills system also got a thoughtful overhaul, now allowing you to mix and match from over 100 abilities to create unique builds. You can go all in on combat perks or build a stealth master — it gives flexibility previous games lacked.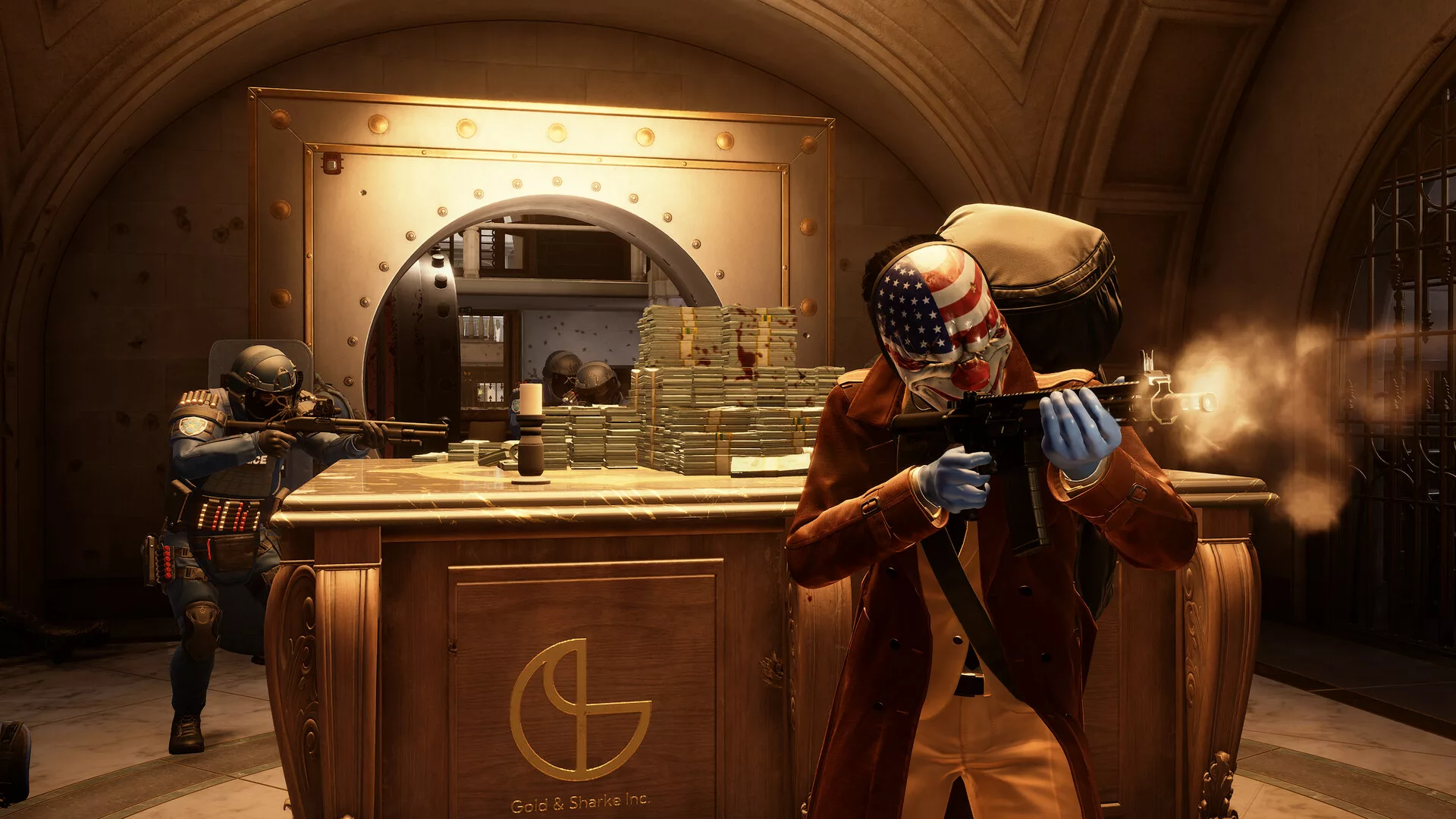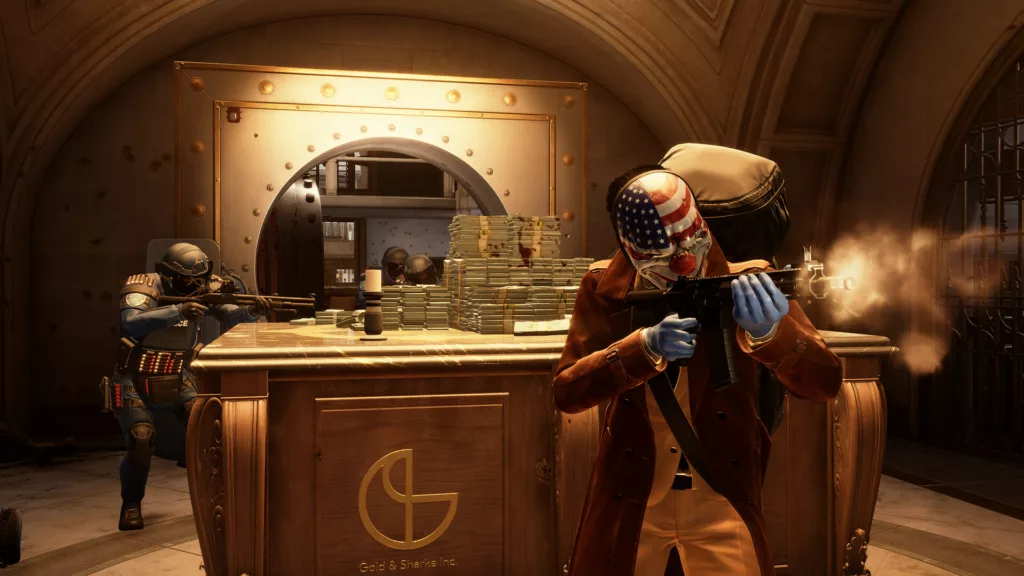 Skills shake up the formula by introducing three buffs to enhance your powers further. Gaining "Edge" increases damage, "Grit" reduces damage taken, and "Rush" improves speed. You can then boost certain skills with these attributes through careful planning, creating supercharged heisters. It adds more depth to build crafting.
Weapons see impactful customization too, with mods and attachments complementing the wide variety of shotguns, SMGs, rifles and pistols. You can tailor guns to stealth or loud jobs, like adding silencers and scopes for precision or extended mags and grips for spray and pray mayhem. Along with flashy new paint jobs to unlock, your armory feels diverse.
The progression gives a great drip feed of rewards that amplify the core heists. There's ample depth for hardcore min-maxers to sink their teeth into, while more casual players get regular upgrades too. If anything, it's almost too familiar — some brand new progression ideas could have pushed this forward more than playing it safe. But the hooks are still strong for keeping heist addicts coming back.
Small but Strong Starting Lineup of Heists
Payday 3's biggest disappointment at launch is without a doubt its small pool of heists. With only 8 jobs available from the start, this threequel's content offerings feel slim – especially compared to Payday 2's mountain of post-launch updates. But while I wish there was more criminal variety out the gate, the quality of the core heists makes up for the quantity, to a degree.
The settings showcase nice diversity, from museums and banks to bridges, galleries, jewel stores and more. Despite familiar settings, most feel distinct in layout and objectives. The standout is undoubtedly the multi-floor art gallery job "Under the Surphaze," which houses intricate puzzles and rewarding stealth routes. Others like the elaborate bank vault break-in "Gold & Shark" capture the old-school heist fantasy perfectly.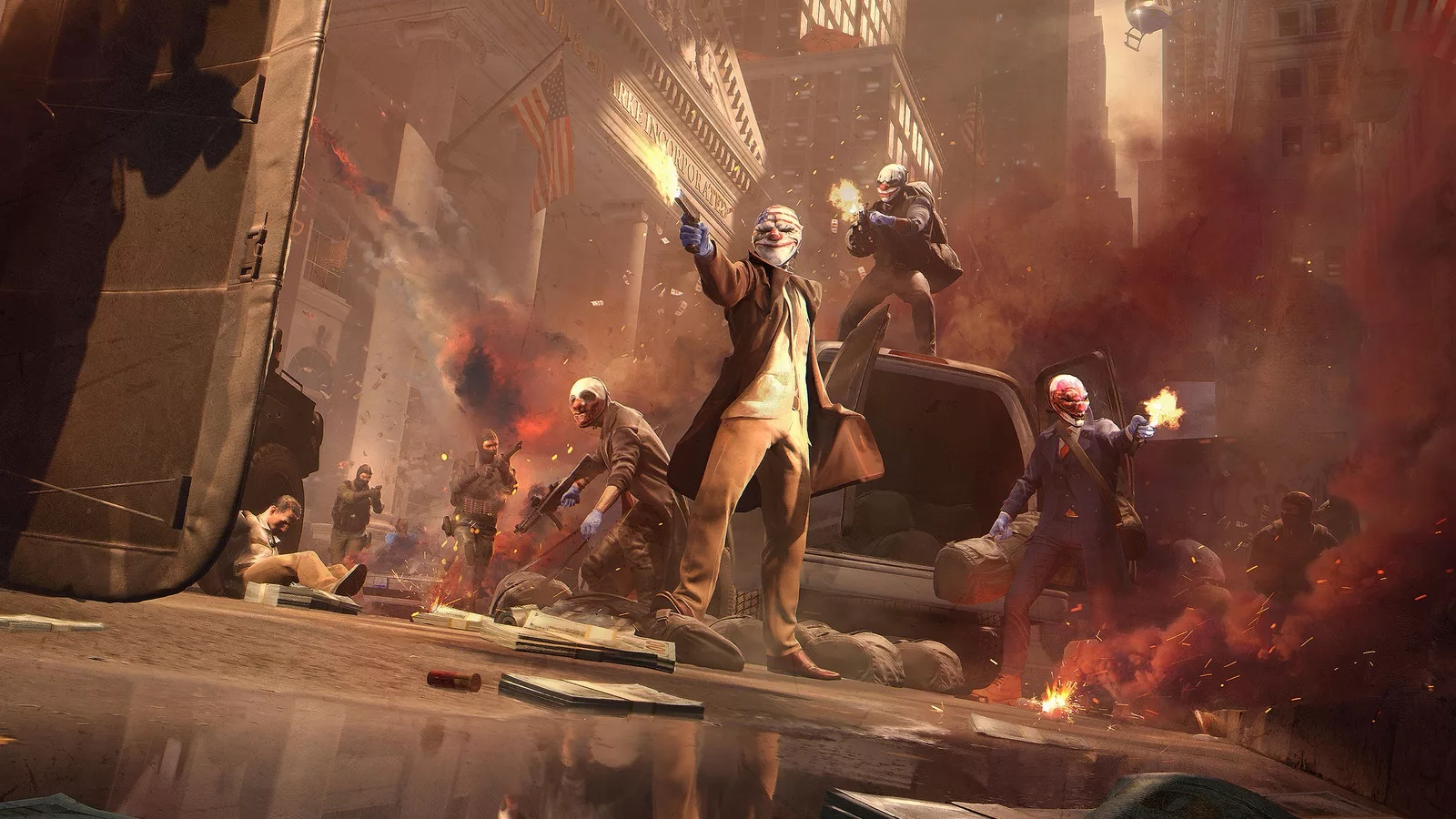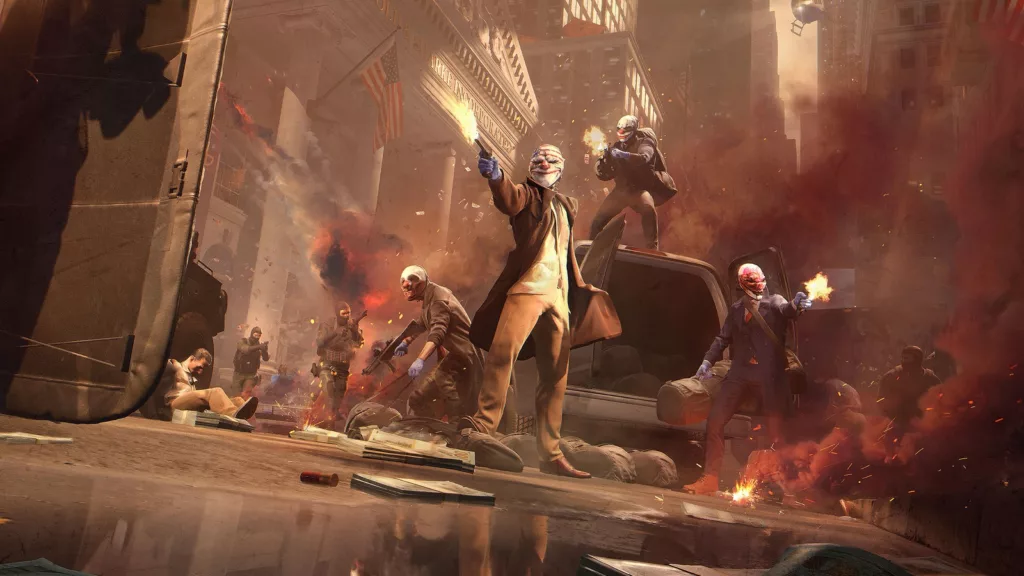 Although strong overall, a couple missions disappoint, like the combat-centric "Road Rage" bridge job. With little room for strategies beyond shooting, it lacks nuance. But it's the exception, not the rule. The elaborately designed heists have great replayability if you master the many possible approaches. I only wish there was more fresh content to take on at launch.
Expecting a hefty amount of post-release updates, the story just ties jobs together loosely. The comic-style cutscenes reintroduce the gang with some cliche crime drama banter. They're skippable optional flavor rather than essential narrative. Given the paper thin plot, more content definitely should have been prioritized over storytelling.
In the end, while I enjoyed all 8 core heists, it feels sparse after a 10 year wait. Payday 2 spoiled us with options over its long lifespan. But creative level design and replayability make up for the small selection…for now. With strong quality but not nearly enough variety, more heists can't come soon enough.
AI That's Good Enough, But Far From Cutting Edge
The AI systems in Payday 3 show signs of progress, but also feel dated compared to modern standards. On the law enforcement side, police respond mostly as cannon fodder to mow down, with special units adding some challenge. But enemies often act oblivious to threats mere feet away, interrupting the heist fantasy. Teammate bots are functional but limited, clearly playing second fiddle to human cooperators.
Police AI has some decent group coordination when swarming your crew, but individuals often move and react unrealistically. They'll stare at walls mid-shootout or rush to suicidal deaths, revealing limitations of the aged engine. Some cool ideas like hostages responding to your commands add depth, but the cops still feel primitive.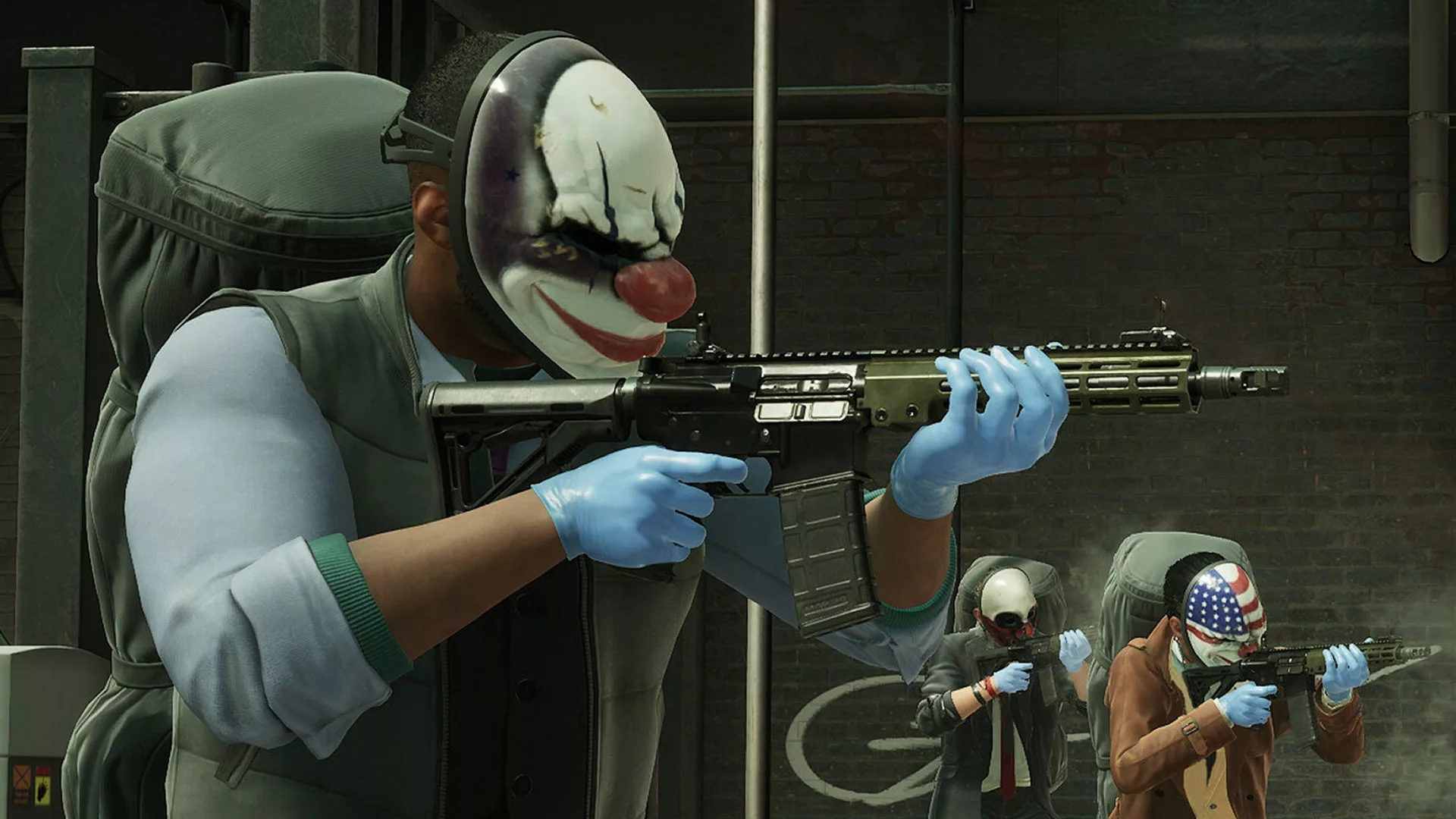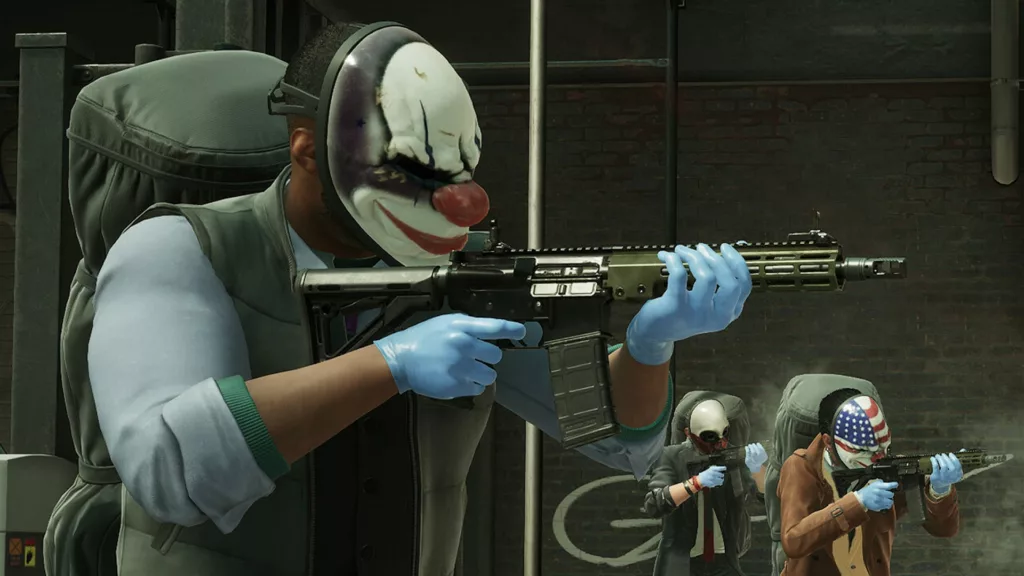 Special units help offset weaknesses, like riot shield users requiring flanking and snipers punishing poor positioning. The juggernaut "Bulldozers" also take tons of punishment, providing bullet sponges. So while basic, AI does offer some fun challenge, especially when you're solo and don't have teammates watching your back.
Speaking of teammates, bot companions are passable but frustrating. They'll get simple tasks done on heists, but require hand holding and have limited capabilities. Stealth becomes nearly impossible with them in tow. They truly feel like a last resort compared to human teammates.
Playing solo, you have to pick up a lot of slack for your dense bot partners. Coordinating with a squad elevates the experience greatly by removing these inconsistent AI limitations. Pulling off a smooth criminal symphony with friends highlights just how much better Payday 3 gets when humans take over. Locating and joining games is seamless, so find a crew and leave your robotic buddies behind.
Presentation That's Just Enough to Get the Job Done
Payday 3's visual presentation lands squarely in the "good enough" zone. The graphics meet expectations but rarely impress, with environments and character models feeling dated. UI and sound design get the job done fine, but like other areas, this sequel doesn't push presentation forward much.
Moving to the Unity engine has Payday 3 looking better than its predecessor at least, with improved lighting and textures. Detailed weapon models and environments like banks and museums also impress. That said, nearly 10 years of progress should yield bigger gains. Character models remain stiff and unrealistic. While not ugly, graphics just meet the bar for a modern co-op shooter.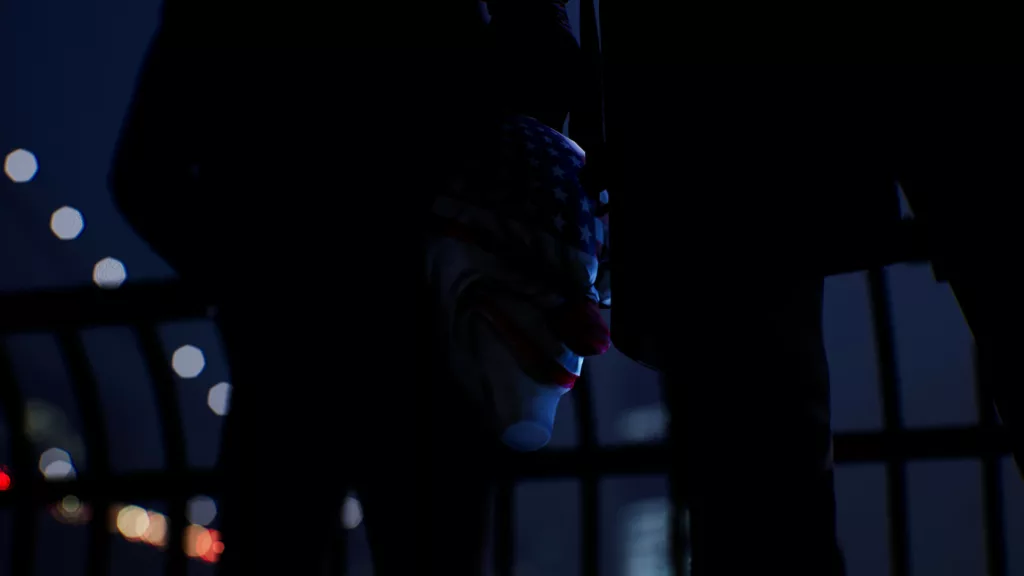 UI and menus work smoothly for the most part, delivering essential info clearly during heists and loadouts. Some oddities like horizontially scrolling heist selection create annoyances, so polish could be better. Loadout customization also does the job fine, even if it follows genre conventions closely. More style could have helped make these aspects more memorable.
The thumping soundtrack remains a highlight, with driving beats that amp up the intensity during police assaults. The satisfying sound design of gunfire adds nice punch too. And while the voice acting meets quality standards, the limited story means it takes a backseat overall. From presentation to progression, Payday 3 often favors function over pushing boundaries.
Nothing about Payday 3's audio and visual presentation is outright bad per se. But after a decade, I hoped for some big new ideas to wow our senses. An extra coat of polish and balancing creativity with functionality could have gone a long way. Instead, we get a Presentation that's just good enough to get the job done – and not much more.
Smoother Crime Sprees with Friends
Successfully pulling off elaborate heists requires teamwork, so multiplayer is an essential part of the Payday experience. Payday 3 makes matching up with a crew easy, but playing with randoms highlights some limitations compared to coordinating with friends. Maintaining a thriving community will be key to ensuring you've always got talented partners in crime.
Matchmaking is straightforward: select your heist, difficulty, and you're automatically paired up with a squad. Lobbies allow ample time for loadout tinkering before starting. It's a seamless system that removes barriers to playing together. The problems arise once you're in-game with random players.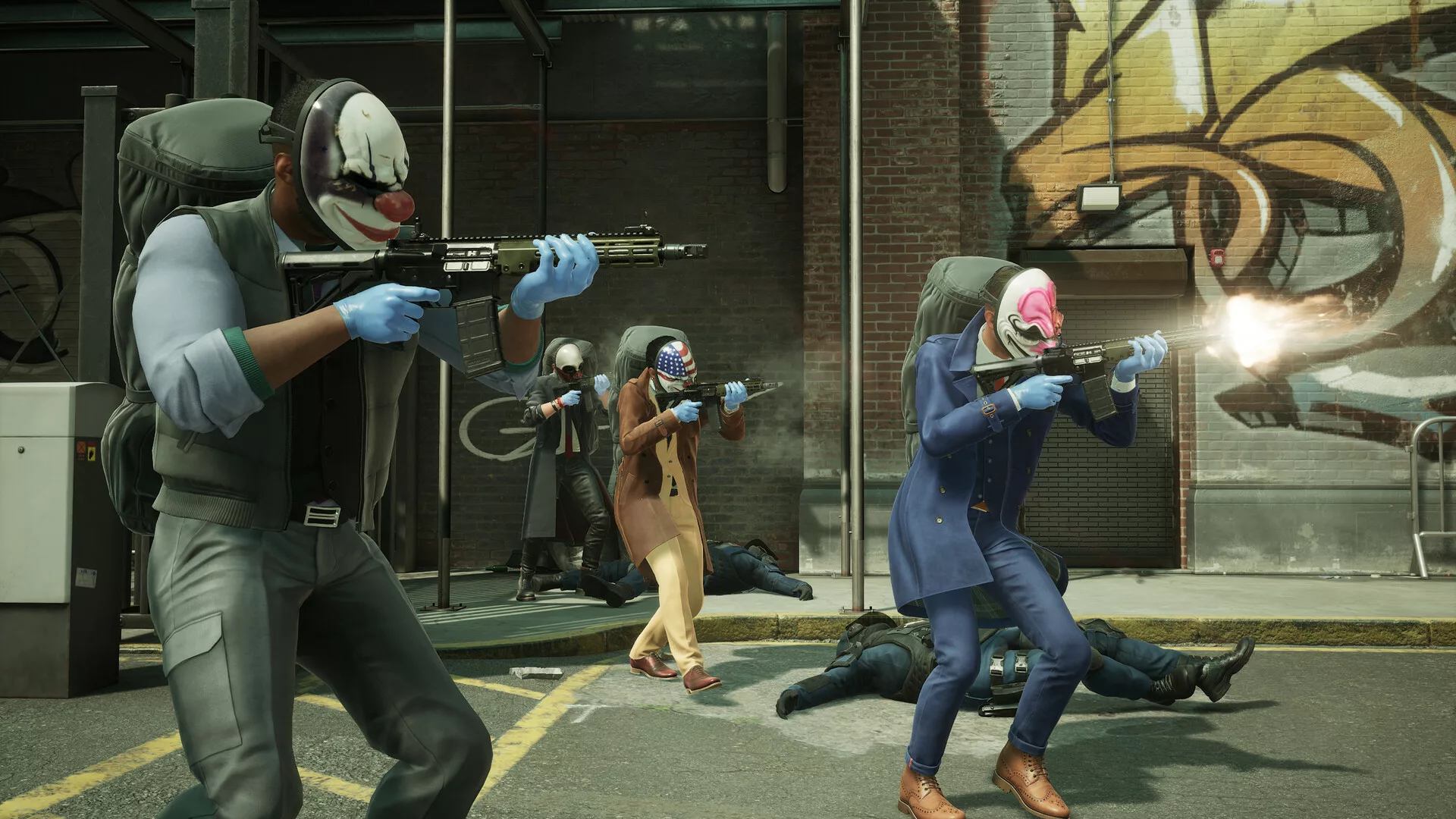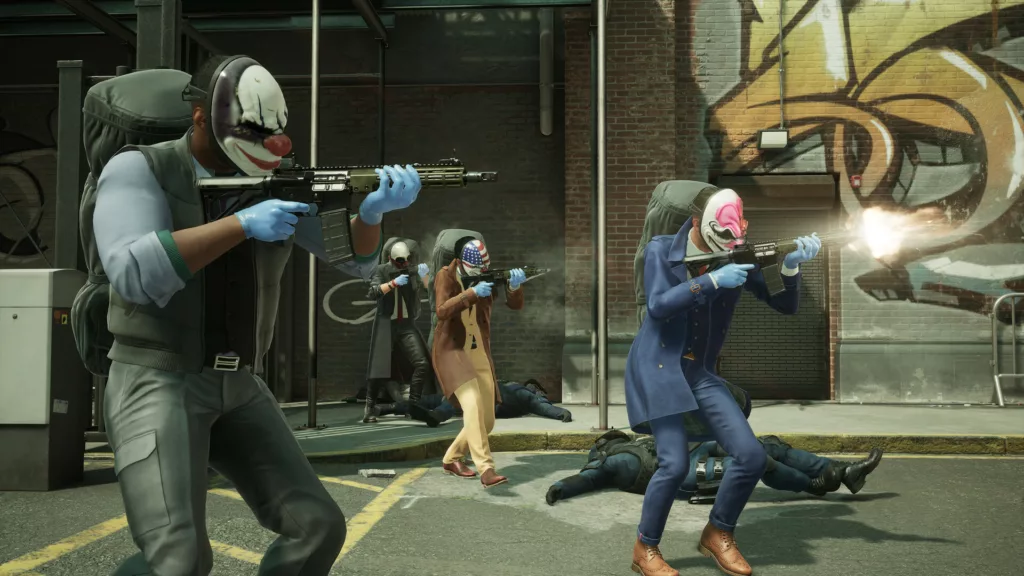 Without voice coordination, chaotic surprises are guaranteed. Randoms often go rogue, ruining stealth efforts. Limited communication options make coordinating objectives extremely cumbersome. Bot teammates almost seem preferable at times. The unpredictability can be fun in spurts, but polished teamwork is near impossible with randoms.
Playing with a squad of friends over voice comms is a night and day difference. You can actually plan and assign objectives, call out guard locations, and adapt when things hit the fan. Immaculate stealth runs become achievable through true coordination. The game truly shines when human teammates replace the inconsistent AI.
The size of the player base will dictate how often you can play with friends versus randoms. A small community means getting stuck with unreliable randoms more often. But based on Payday 2's longevity, there's reason for optimism. A thriving community would ensure you've always got a competent crew assembled for maximizing your criminal endeavors.
While functional enough thanks to streamlined matchmaking, Payday 3 feels designed first and foremost for communication and camaraderie between players. Pulling off perfectly synchronized scores will happen far more with dedicated teammates than random partners. Maintaining a community invested in organized crime will be key.
Another Score for the Payday Gang, With Room to Improve
In the end, Payday 3 delivers what fans expect – elaborate heists and chaotic shootouts with satisfying progression and rewards. It closely follows the blueprint that made Payday 2 a hit, but also plays it relatively safe. With a strong foundation but familiarity leaving something to be desired, there's plenty of room for improvement through future updates.
The core heists remain a highlight, blending stealth, shooting, and constantly changing objectives into addictive multi-phase missions. The redesigned progression systems also shine, allowing deep customization and build diversity. And small improvements to AI and mechanics polish the formula. But 10 years of time hasn't yielded any huge innovations.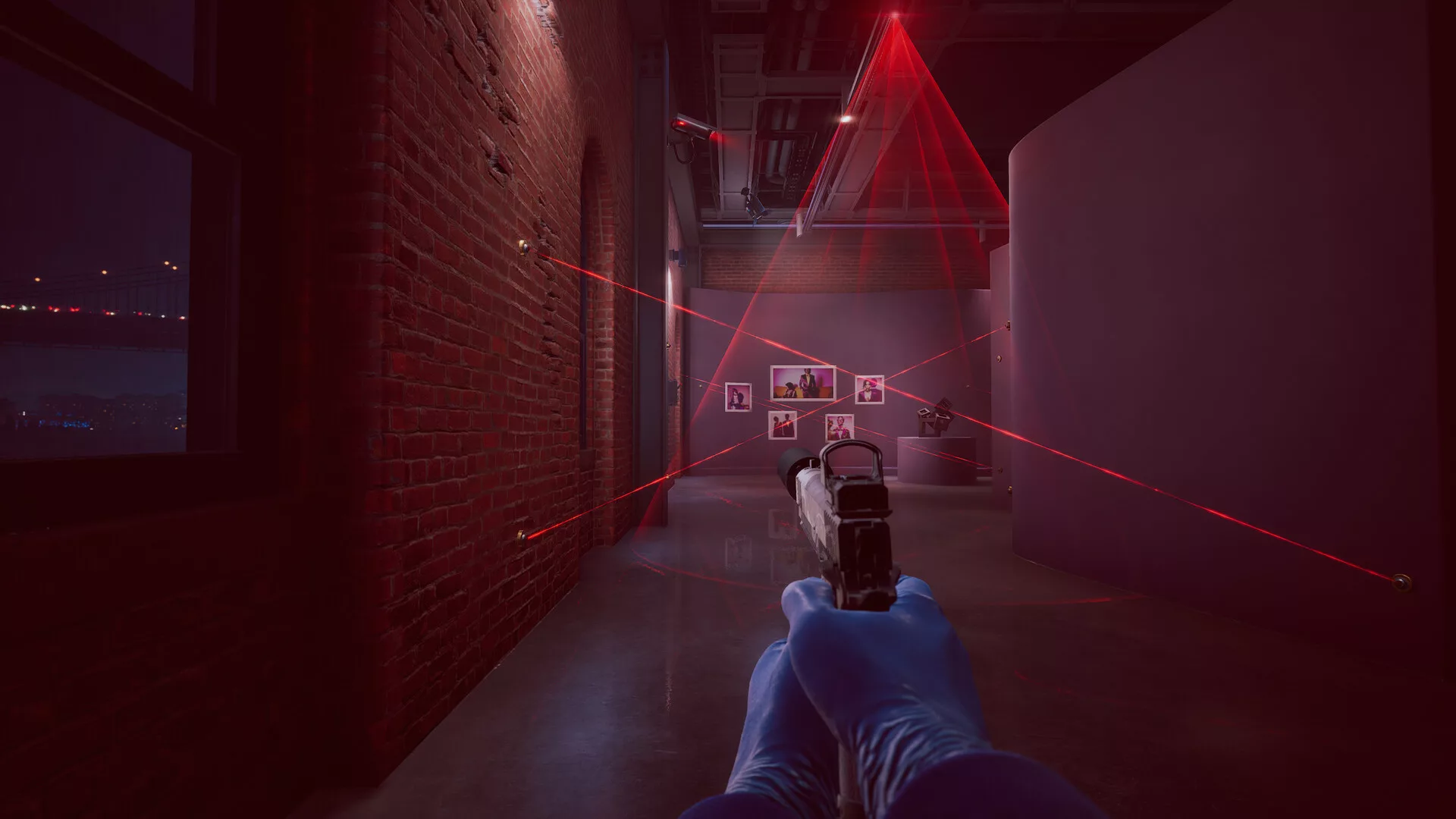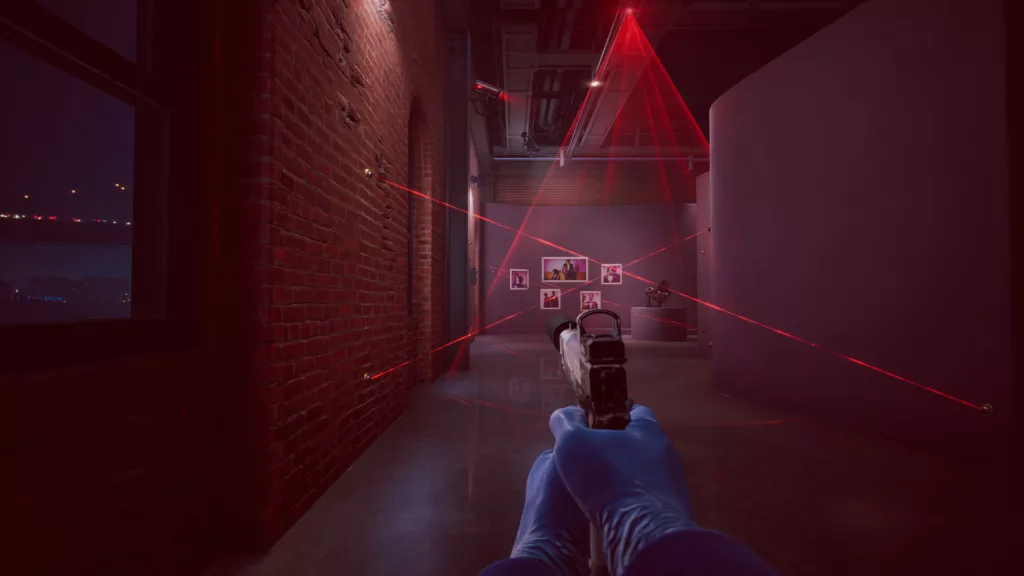 Comparisons to Payday 2 are inevitable, and this sequel doesn't separate itself enough – at least not yet. The heists, while great, feel repetitive earlier than expected due to limited launch offerings. Presentation and AI also feel dated. Competition like Left 4 Dead and Deep Rock Galactic have widened the gap. As it stands, Payday 3 is still stuck in the past.
But the blueprint for future success is there. Payday 2 continued improving for years, and I expect a similar trajectory here. More heists, progression additions, and AI tweaks could keep this fresh for a long run. And avoiding Payday 2's missteps around monetization and updates will be key. The groundwork is laid for this sequel to keep growing.
For series fans, Payday 3 is an easy recommendation thanks to its very solid foundation. The $35 price point also feels fair for what's there at launch. But more patient players may want to wait for more content and improvements to bring this truly up to speed with modern co-op shooters. The potential is there, but it's not fully realized yet. Consider this a successful first heist in what will hopefully become a long and lucrative crime spree.
The Review
Payday 3
Payday 3 successfully revives the beloved heist formula, offering fans a familiar yet polished experience. While the core gameplay remains as thrilling as ever, the game's adherence to its predecessor's blueprint is both its strength and its limitation. The limited number of heists at launch and some dated elements highlight areas ripe for improvement. However, with a solid foundation in place, there's immense potential for the game to evolve and grow over time. For those who have eagerly awaited its return, Payday 3 is a welcome comeback, but newcomers and veterans alike may yearn for more innovation in future updates.
PROS
Addictive gameplay loop of planning and executing heists.
Option for both stealth and action-packed approaches.
Seamless multiplayer matchmaking and experience.
Deep progression system with ample customization options.
Strong core heist designs with great replayability.
Fair price point for the content at launch.
Satisfying progression and reward system.
CONS
Overly familiar gameplay, lacking significant innovation.
Only 8 heists available at launch.
AI systems feel dated and inconsistent.
Presentation and graphics meet expectations but rarely impress.
Limited communication options in multiplayer with random players.